The NHL season is suspended indefinitely due to the COVID-19 outbreak, and while the league hopes it will eventually be able to resume and conclude the 2019-20 campaign, that's far from a foregone conclusion. We're breaking down some of the major storylines that hang in the balance.
Before hockey was halted, the Colorado Avalanche were enjoying their best season in many years. The Edmonton Oilers, led by Hart Trophy favorite Leon Draisaitl and a certain superstar running mate, looked primed to start delivering on the promise of the Connor McDavid era. Anything can happen in the playoffs, which served as a rallying cry for the nine teams occupying a wild-card spot or within a few points of one.
Plenty of squads stand to begrudge what could have been if the regular season must be truncated or the playoffs can't be held at all. But no team's what-if scenario would sting quite like that of the Philadelphia Flyers.
Philly is a low-key tortured franchise, overshadowed in its division by the teams that employ Alex Ovechkin and Sidney Crosby and narrowly eclipsed in historical plight by, to pick one glaring example, the Toronto Maple Leafs. At 43 seasons and counting, the Flyers own the NHL's fourth-longest championship drought, and this sure wasn't supposed to be the year that the Stanley Cup returned to the City of Brotherly Love.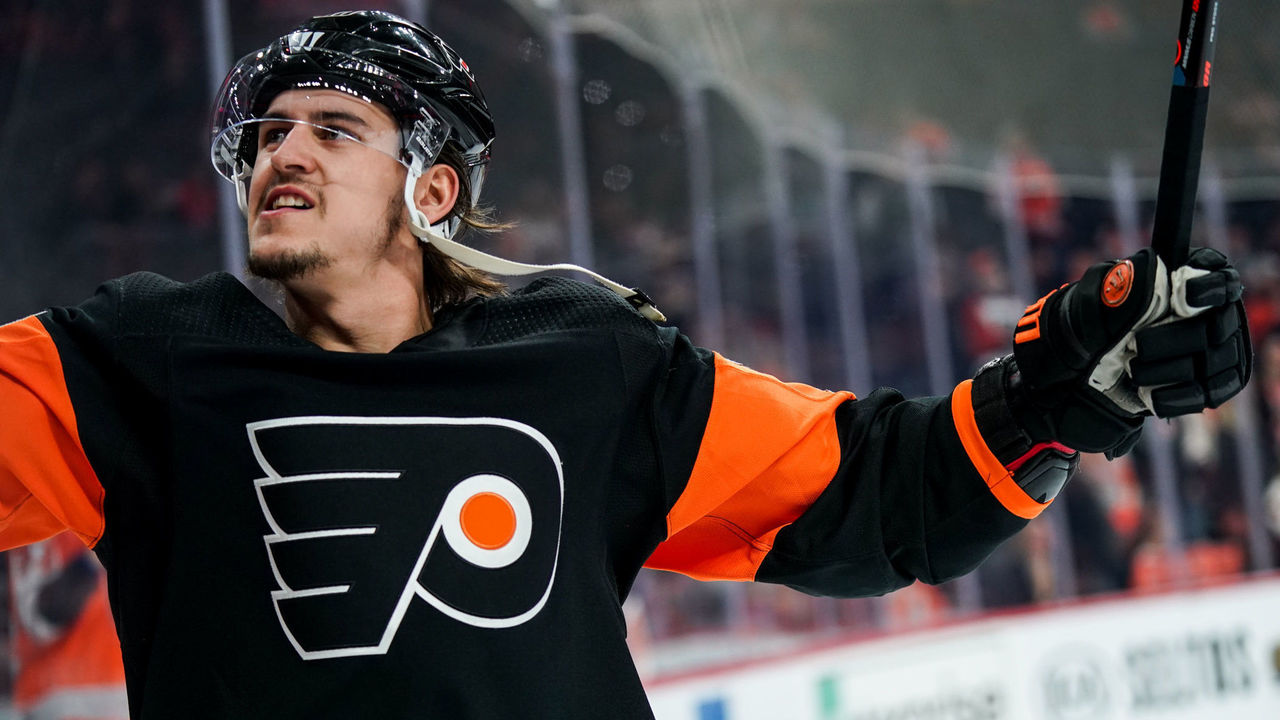 Non-rebuilding teams that miss the playoffs by 16 points - and are mercurial to the point of rattling off eight-game winning and losing streaks in the same season - don't tend to inspire high expectations when they ice much of the same roster the following season. After stumbling to that fate in 2018-19, Philadelphia's turnaround was among the better storylines of this paused campaign. Conservatively, they were set to enter the playoffs as a sensible dark-horse pick.
Hockey Reference's Simple Rating System, a metric that quantifies how good a team is based on its goal differential and strength of schedule, pegs Philadelphia as the NHL's fourth-best club through the suspension of play, behind only the Boston Bruins, the Tampa Bay Lightning, and Colorado. The Flyers started to round into truly fearsome form at an optimal time, winning nine straight games from Feb. 18 to March 7 and outscoring opponents 39-17 over that span.
The Flyers did make a few notable offseason changes. They hired Alain Vigneault as head coach. They traded for Matt Niskanen and Kevin Hayes (then signed the latter to a seven-year deal). From the start of the season, they entrusted Carter Hart, the league's youngest No. 1 goalie, with the task of stabilizing a perpetually troublesome position. (Seriously, this list isn't too pretty.)
Those moves were uniformly positive, and internal growth and resurgence took care of the rest. Travis Konecny, a first-round pick in 2015, is looking like a budding star. Offense came from many sources, from top-six mainstays Sean Couturier, Jakub Voracek, and Claude Giroux to an Ivan Provorov-led blue-line corps that combined to score 44 goals, one of the NHL's best such marks.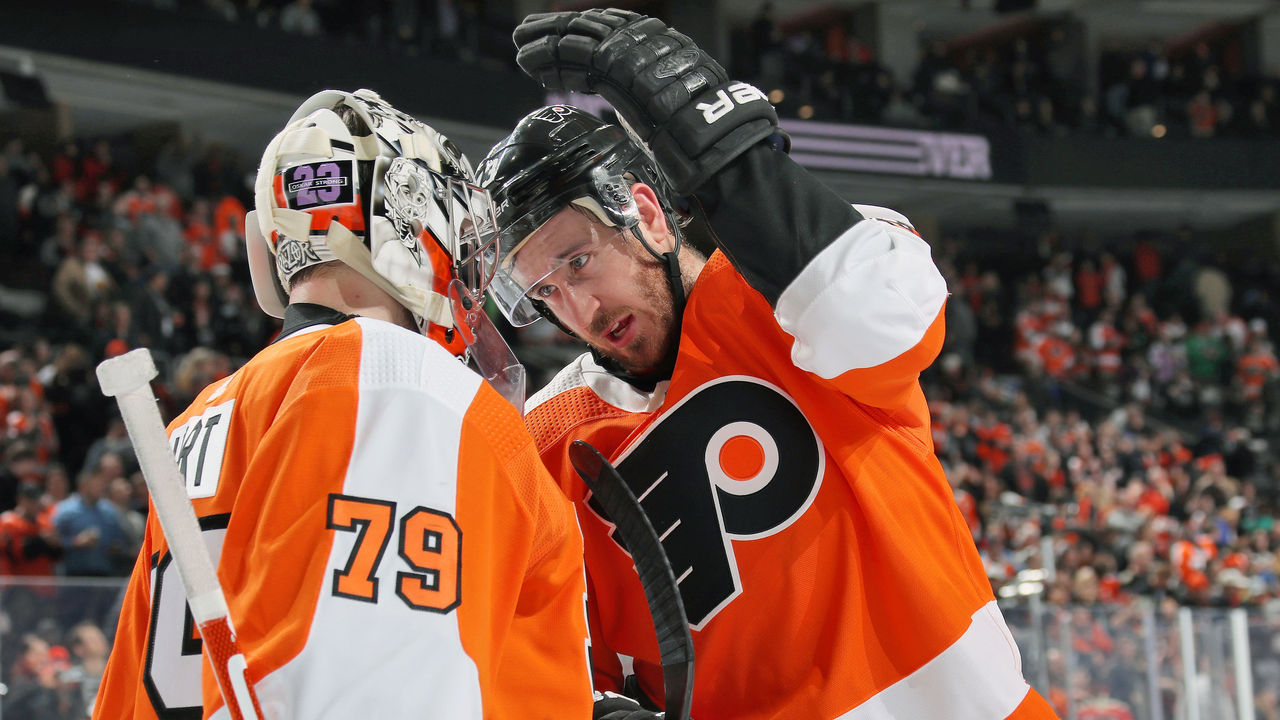 Fortified defensive play was paramount in the Flyers' rise: They're eighth in the league in goals allowed (191) a season after finishing 29th (280). They pace the NHL in home wins (25) and wins by three goals or more (21). All of this occurred without Nolan Patrick, the No. 2 pick in 2017, who's been sidelined since training camp due to a migraine disorder. (Philadelphia was also playing without Oskar Lindblom, the 23-year-old forward who was diagnosed in December with Ewing's sarcoma, a rare form of bone cancer.)
With the Flyers just one point behind Washington for the first seed in the Metropolitan Division, they seemed ready to rectify their generally underwhelming last decade of hockey. A refresher on recent club history: After barely making the playoffs and then surging, rather surprisingly, to the Cup final in 2009-10, Philly's next two teams were much stronger but bowed out in consecutive second rounds. Three postseason trips since have produced no series victories.
Rather than head into the playoffs on a tear, these Flyers may be left to wonder if this year's returns are repeatable. Konecny, Couturier, Voracek, Giroux, Hayes, and Provorov are all signed through at least 2022, but their contracts have Philly close to the cap. Meanwhile, Ovechkin and Crosby's enduring stardom and the ascent of the Bruins and Lightning to juggernaut status emphasize how strong the top of the Eastern Conference has become.
But again, anything can happen in the playoffs, as those plucky 2010 Flyers, whose Cup dreams were finally dashed by Patrick Kane's great vanishing goal, can attest. When will they get to try to make good on that hopeful adage again?
Nick Faris is a features writer at theScore.