The NHL season is suspended indefinitely due to the COVID-19 outbreak, and while the league hopes it will eventually be able to resume and conclude the 2019-20 campaign, that's far from a foregone conclusion. This week and next, we're breaking down some of the major storylines that hang in the balance.
We're a week into the NHL's pause to combat the coronavirus. So far we've bypassed 54 games in the 2019-20 schedule. Of those 54, few would have commanded our attention quite like the Colorado Avalanche-Vancouver Canucks meeting in Denver, slated for March 13, a day after the hiatus kicked in.
Colorado, led by MVP candidate Nathan MacKinnon, sat two points out of first in the Central Division. Vancouver, led by the ever-entertaining Elias Pettersson, was about to engage in a fight for one of three playoff spots in the Pacific or one of two wild cards. The heat was on. Adding fuel to the fire was the fact that both teams employ a fantastic young defenseman; one of them, Cale Makar or Quinn Hughes, was likely to capture the Calder Trophy as rookie of the year.
The Calder's been awarded 87 times. Only 11 defensemen have won it and on only two occasions (1962-63 and 1966-67) have defensemen finished first and second in voting.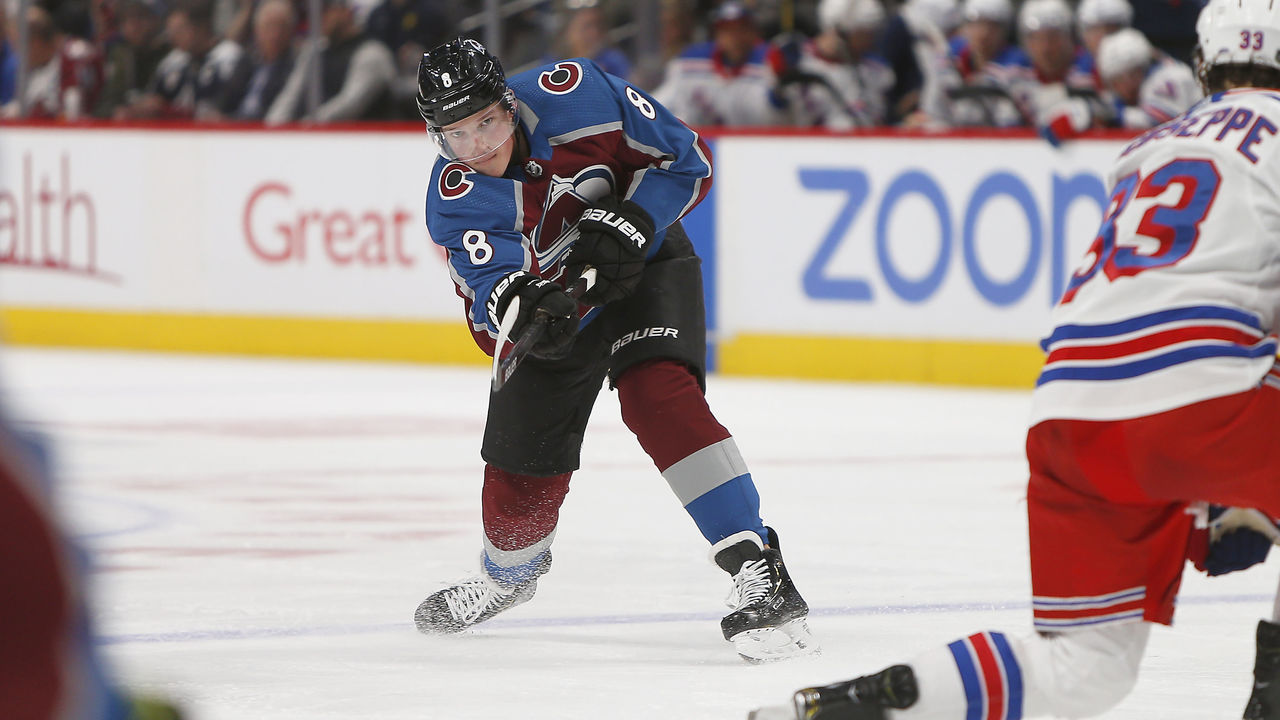 Though sports award debates are low on society's priority list right now, Makar versus Hughes stands as one of the biggest what-ifs of the paused season in part because their Calder cases were remarkably similar.
The stretch drive may have moved the needle in one direction, or, in an unlikely scenario, towards Chicago Blackhawks sniper Dominik Kubalik. Who knows. Instead, we have 68 games of Hughes, 20, the two-way wizard with ice in his veins, and 57 games of Makar, 21, the offensive dynamo who's an equally cool customer. Both displayed composure well beyond their years in 2019-20, as well as enough skill to earn semi-permanent spots on the highlight reel.
Hughes recorded 53 points, Makar 50. When you adjust for games played, though, there's little separating the two in a few high-level categories:
| PLAYER | TOI/GP | POINTS/GP | SHOT ATTEMPTS % | EXPECTED GOALS % |
| --- | --- | --- | --- | --- |
| Makar | 21:01 | 0.88 | 52.8 | 50.9 |
| Hughes | 21:53 | 0.78 | 53.3 | 48.0 |
So, Hughes played 52 extra seconds a night; Makar was a more efficient point producer; Hughes had the slightly better even-strength shot differential; and Makar had the superior even-strength expected goals differential. In terms of zone starts, Hughes started more of his shifts in the offensive zone, but not by a wide margin (65.8% versus Makar's 63.8%). Back and forth. Up and down. No jarring differences between the two profiles.
There was also no major gap in teammate talent. Sure, the Avalanche are a Stanley Cup contender offering a strong support system, and the Canucks aren't there yet. But the three most common forwards to play with Makar (MacKinnon, Gabriel Landeskog, and Mikko Rantanen) aren't head and shoulders above Hughes' trio (J.T. Miller, Pettersson, and Bo Horvat). Meanwhile, the blue-liners were, on aggregate, paired with comparable partners:
| PLAYER | PARTNER 1 | PARTNER 2 | PARTNER 3 |
| --- | --- | --- | --- |
| Makar | Graves (501 mins) | Girard (170 mins) | Zadorov (143 mins) |
| Hughes | Tanev (724 mins) | Myers (348 mins) | Stecher (64 mins) |
(If you really want a winner, Makar held the slight advantage in the teammate department thanks to MacKinnon and Girard. But, again, a very small win.)
If you peel the advanced-stat discussion back further, it gets even murkier.
Based on Natural Stat Trick's Corsi For Relative percentage metric, the Canucks tipped the shot-attempt counter in their favor far more often when Hughes was on the ice than when he was on the bench. Hughes graded out with an impressive plus-7.4% rating, which ranked him third among all Vancouver players. Makar had a plus-2.9% rating, suggesting Hughes had a more significant effect on his team's ability to attack and defend than Makar.
As for special-teams deployment, both rookies averaged almost four minutes per game on the power play and didn't kill penalties. Hughes put up six more points on the PP (25 to 19), but that comparison is a bit misleading because of the aforementioned 11-game gap. Plus, Makar ended up with more even-strength points (31-28), which are generally harder earned.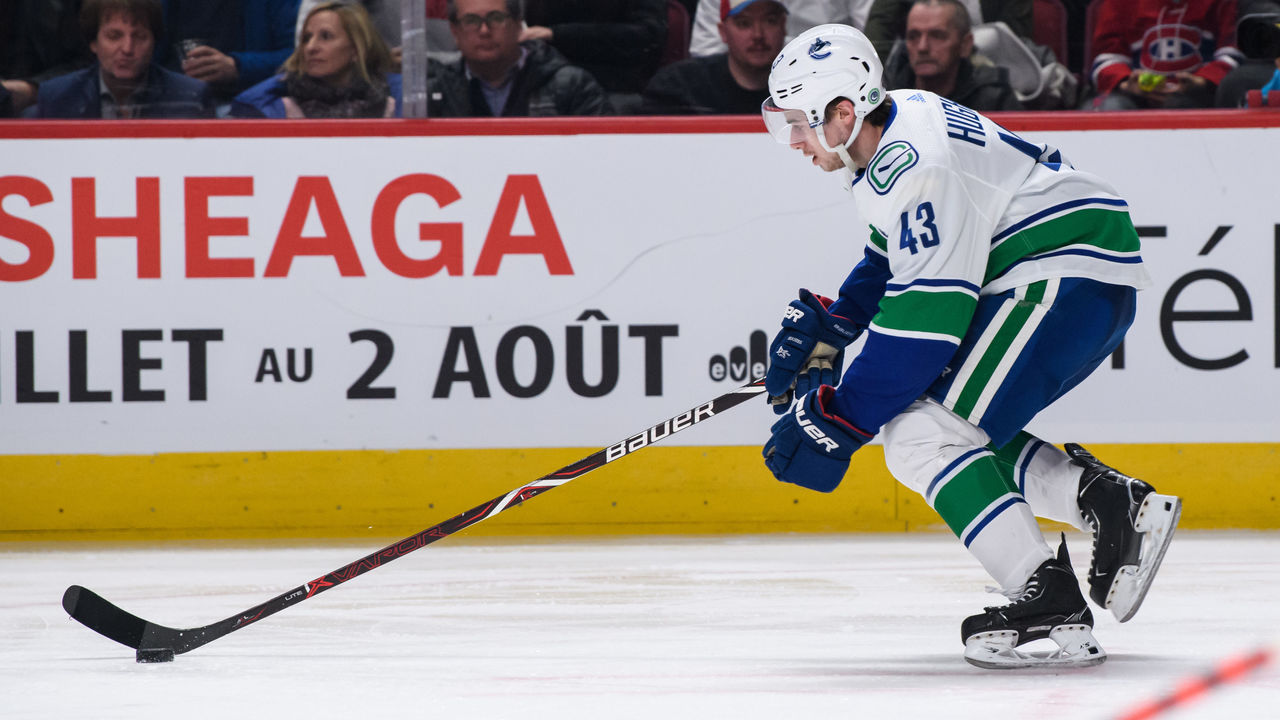 All things considered - including the eye test - the Calder race is airtight. Based on his all-around ability, Hughes probably has the tiniest edge on Makar, though award voting (and the debate process as a whole) is a completely subjective exercise. A vote for Makar is wholly justifiable.
Perhaps the biggest takeaway from the combined 125 games of Hughes and Makar (135 if you count Makar's marvellous 10-game debut in the 2018-19 playoffs) is that we've seen more than enough to label these kids special.
Fellow rookies like Kubalik, Victor Olofsson, Ilya Samsonov, Mackenzie Blackwood, Elvis Merzlikins, John Marino, Adam Fox, Ethan Bear, Nick Suzuki, and Martin Necas - to name 10 - all announced their arrival on the NHL scene. Hughes and Makar broke down the door and sprinted through it.
John Matisz is theScore's national hockey writer.