Nov. 29, 2007, will forever be known to Tim Ramholt as the day he finally got the chance to live out his childhood dream. That's where the warm and fuzzy memories of his NHL debut begin and end, though. Nothing went according to plan once the puck dropped at Calgary's Saddledome.
Mike Keenan, then the head coach of the Flames, stapled Ramholt to the bench less than six minutes into an eventual 4-1 loss to Anaheim. Ramholt, Calgary's second-round pick in the 2003 NHL Draft, had been on the ice when the Ducks tied the game off some nifty puck movement early in the first period. The left-handed defenseman finished with a minus-1 rating in 45 seconds of action. A few days later, he was sent back down to the AHL.
"That was tough on me, definitely tough on me," Ramholt says now. "In this time (of my career), I had to focus on keeping it going and showing that I should be called back up."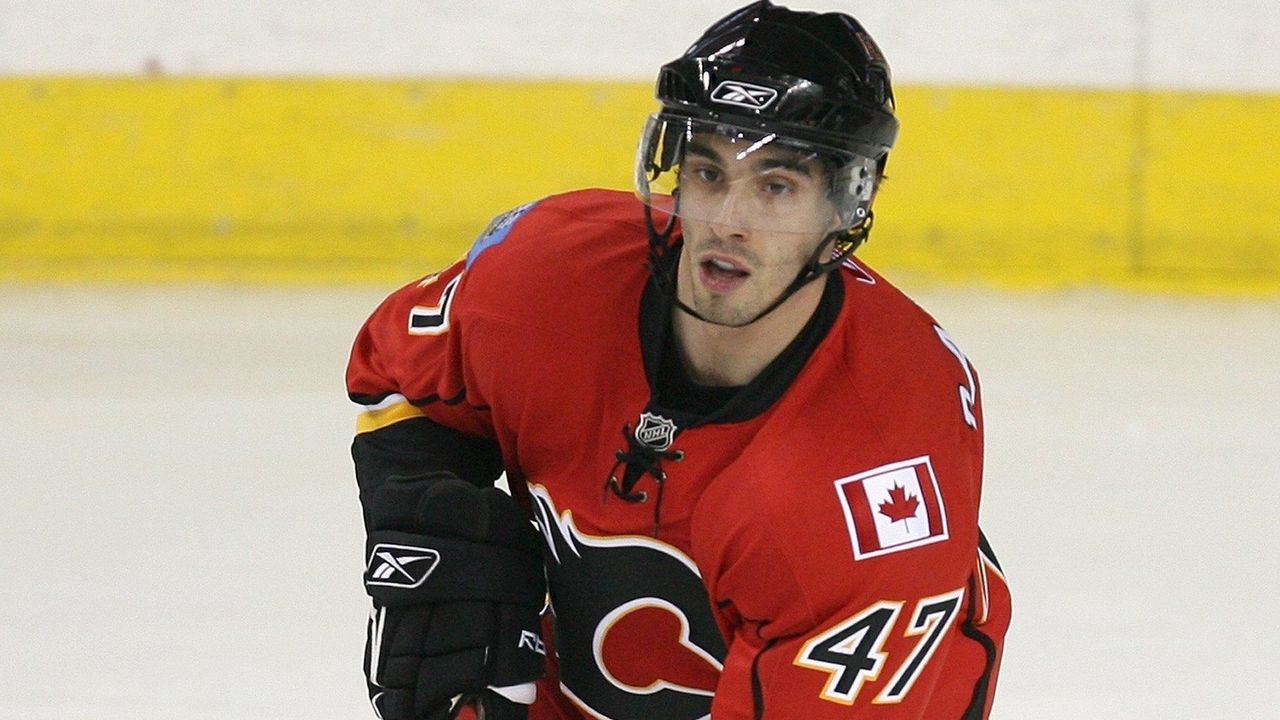 A recall never came. After moving around in two AHL trades over the 11 months following his farm-team re-assignment, Ramholt returned to his native Switzerland to regroup. He had aspirations for a second stint in North America, but instead, Ramholt carved out a productive nine years in Switzerland's top pro league, retiring in 2018.
Since the NHL started tracking ice time in 1997, only one player - Islanders defensemen Jeff Libby - has authored a shorter NHL career than Ramholt. Libby logged 43 seconds. "That's awesome, really. It's too bad I'm not first ... " Ramholt jokes over the phone from Zurich.
In 2020, Ramholt's more than just the runner-up for the answer to an obscure trivia question. He's also the lead singer and lyricist for a hockey-flavored band called We And The Bulls. The group released its first album, "Circus Mind," on Spotify, Apple Music, and other streaming services on Jan. 6. Ramholt describes their sound as "bluesy rock and roll with some drifty or psychedelic elements."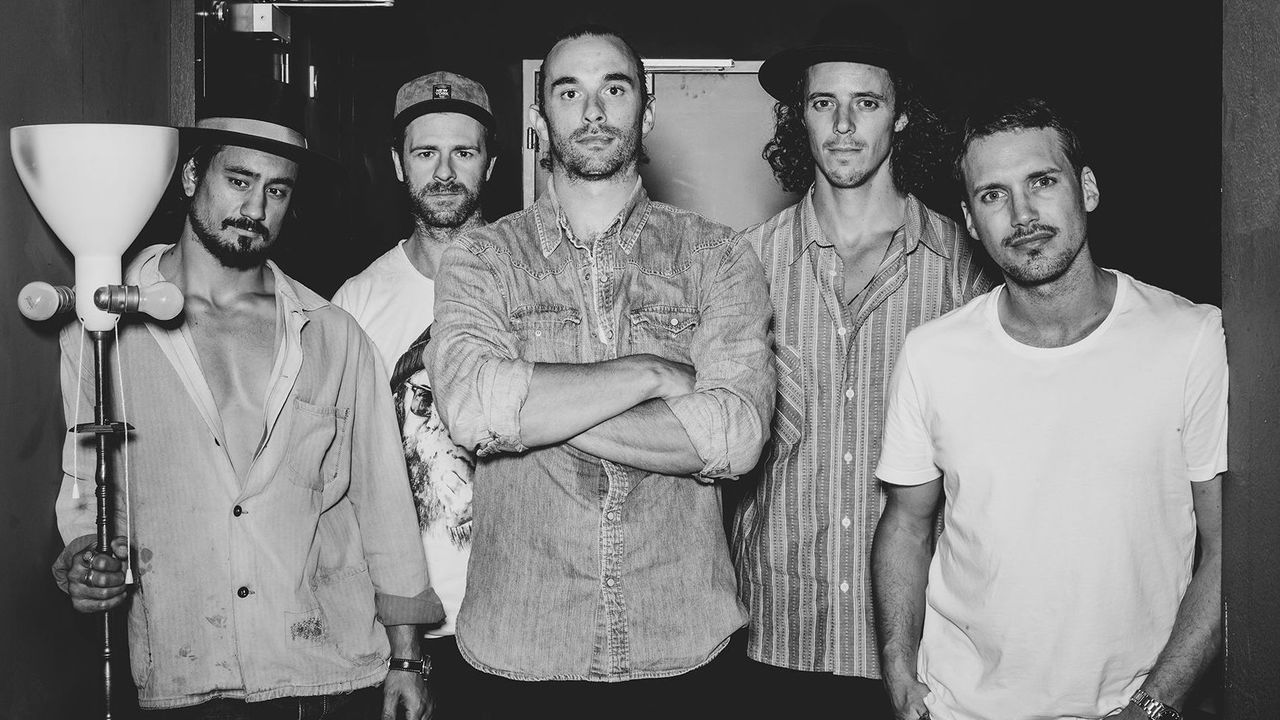 The singer may be retired from hockey, but most of the members of We And The Bulls still make their livings playing professionally. Guitarists Eric Blum and Roman Wick both compete in Switzerland's National League A; Blum is a defenseman for Bern and Wick is a winger for Zurich. Bassist Romano Lemm, meanwhile, plays forward for Kloten in National League B. Drummer Fabian Gass, an old friend of Wick's who works in the coffee industry, is the group's lone non-athlete.
We And The Bulls, who began jamming together in 2010, rehearse in the basement of a barbecue restaurant in downtown Zurich, congregating for a few hours a week on Wednesdays or Sundays, typical off days in the NLA and NLB calendars. As for the band name, it originates from a photo featuring Wick, Blum, and two police officers who showed up at a party years ago to investigate a noise complaint. On the Polaroid, someone wrote, "WE AND THE BULLS" - slang for police. The group liked how mysterious the phrase sounded, so the name stuck.
"This is cool, to have this other element, something artsy. Music is more intellectual, hockey is more physical. It's a great balance," Ramholt says. He adds this about dropping an album: "Nobody would have thought this is really possible. And now it's something on the map. Athletes can form bands."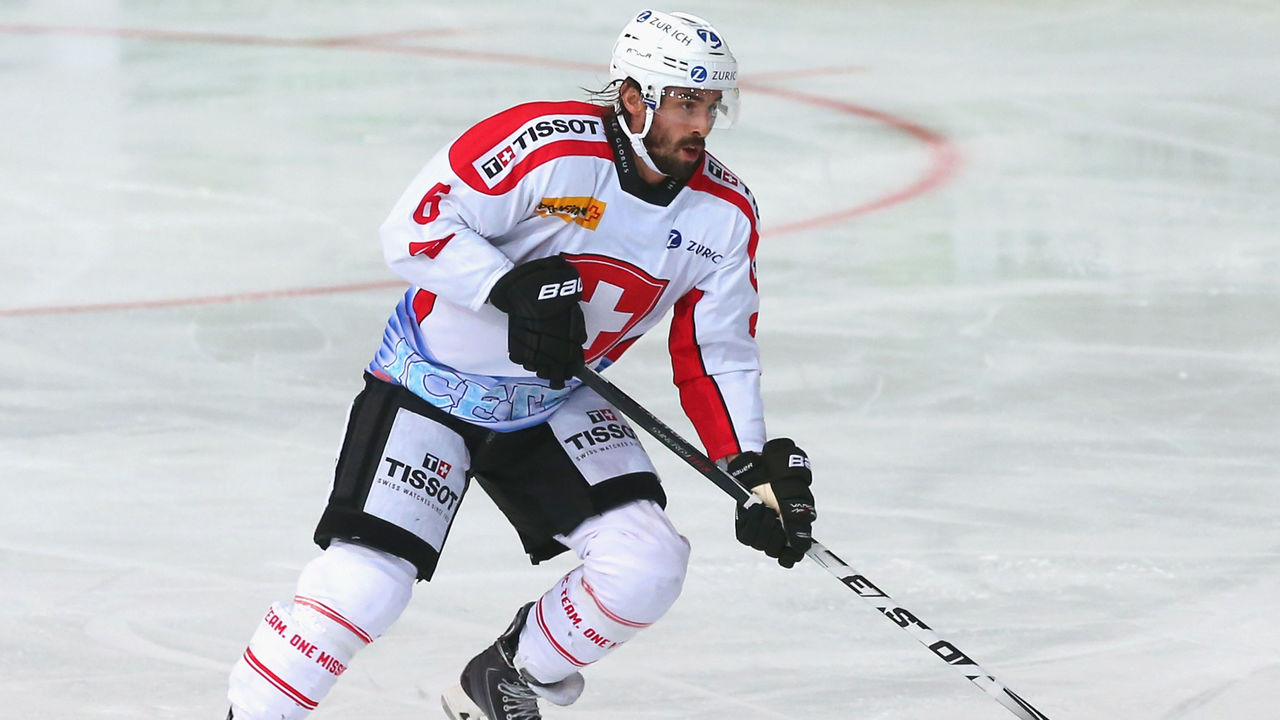 The group's hockey-playing members, according to their Elite Prospects player pages, have combined for 2,788 regular-season and playoff games in the NLA, arguably the sixth-best league in the world. They also boast 315 AHL contests and eight NHL games (seven by Wick) between them. All four players were born in the Zurich area within a 24-month period from 1984-86. They've represented Switzerland in various international tournaments, including the Spengler Cup and Deutschland Cup.
Wick, a fourth-round pick of the Senators in 2004, is the only band member besides Ramholt to play pro in North America, splitting the 2010-11 season between Ottawa and AHL Binghamton. He and Ramholt crossed paths countless times over the years, with one particular stoppage during a Kloten-Zurich game a few years ago temporarily testing their off-ice bond.
Wick, Ramholt recalls, laid some lumber on his goalie's glove after the netminder covered the puck. Pushing ensued, and Wick flashed a "what the hell are you doing?!" look at his singer. Ramholt dropped his gloves, wrestled his guitarist to the ground, and laid a "pretty good one on the helmet." Laughing at the memory, Ramholt says all was forgiven in short order. "That heated up pretty quickly, but we spoke right after the game."
Hockey and music intersect on a deeper level in some sections of Ramholt's lyrics. In "My Road" - perhaps the most emotionally charged of the 11 tracks on "Circus Mind" - he pours his heart out as he recounts being forced to quit hockey in his early 30s because of injuries. He'd undergone consecutive surgeries on his back and right foot and was at a crossroads.
"Many times, on the ground, frustrated," Ramholt sings. "Because the heart wants to keep on (going). Your body can't no more. And these days came so fast, you know? Wasn't I just young and invincible?"
Ramholt has found music therapeutic ever since he first picked up a guitar in middle school. If he had trouble falling asleep following a rough game, he'd roll out of bed, reach for his acoustic guitar, and subdue his emotions. Nowadays, when inspiration hits, he either pens lyrics into a paper notebook or taps them into his iPhone Notes app. There's always been an artist in him.
"It's about the humble warrior," Ramholt says of the inspiration behind the "My Road" lyrics. "You've been defeated, you get back up, but you always know what keeps you driving. Is it passion or love? That feeling of knowing that you have made mistakes but you got back up and always know where you're going because deep in your heart you strive for another goal, another challenge. That's what the song is about."
We And The Bulls have played two concerts to date. They're just "going with the flow" right now, Ramholt says, but there are plans for more live performances in the offseason. They want to showcase the album and crowd-test new songs.
For now, Ramholt has more free time than his bandmates. The 35-year-old fills his days with a part-time job driving disabled people around Zurich, writing lyrics and fiction, and reading news reports. He also keeps active through yoga, surfing, swimming, hiking, skiing, and bouldering. After studying osteopathy in England last year, he may enroll at a Zurich university in the fall for "something in nature or science."
Ramholt technically achieved his dream on Nov. 29, 2007. And though he wishes he made a stronger impression in that blink-and-you'll-miss-it debut and enjoyed a lengthier NHL career, any lingering resentment has vanished with time.
"I didn't get a second chance, so that really sucks. It's definitely something that was hard to get over. I got over it because I really feel like I had an amazing career in going back to Switzerland," he says.
"But, not getting that second chance, that second game, that's definitely something I can write another couple of songs about."
John Matisz is theScore's national hockey writer.