TORONTO - "Who is Neal Pionk, and how did he shut down our No. 1 line?"
Winnipeg Jets coach Paul Maurice walked out of Madison Square Garden on Dec. 2, 2018, with those two questions percolating through his brain. Some defenseman named Pionk had teamed up with Marc Staal to keep stars Kyle Connor, Mark Scheifele, and Blake Wheeler off the scoresheet during five-on-five action.
Roughly six months later, the Jets sent Jacob Trouba to the Rangers in exchange for Pionk and a first-round draft pick. Like Maurice in New York, the hockey world had questions: "Pionk's the only player included in a trade for a stud blue-liner like Trouba? Who is this dude, anyway?"
Fast forward another eight months, and Pionk's stock has skyrocketed. Folks across the league have taken notice because the 24-year-old's impact on the 2019-20 Jets - a 24-16-4 squad that's scratching and clawing to stay in contention amid a crowded Western Conference - is simply undeniable.
"Fantastic in all areas, really," Maurice said this week when asked to evaluate Pionk's tenure as a Jet.
"He's taken an opportunity here and ran with it," Wheeler, the team's captain, added. "He's been outstanding all year."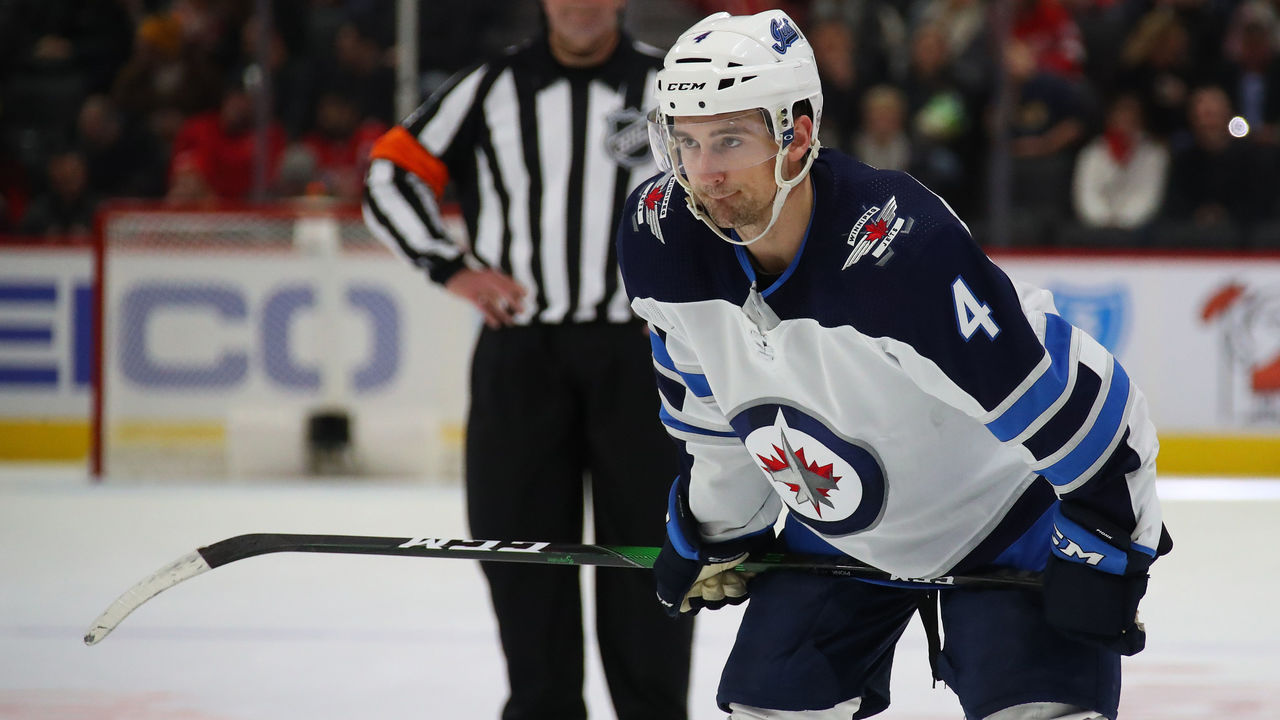 "Opportunity" is the operative word for Pionk and the Jets, who last offseason took a stick of dynamite to their defense corps in order to create room on the payroll for raises up front. Not only did the club bid farewell to Trouba, but it also let Tyler Myers and Ben Chiarot leave in free agency. A fourth defenseman - longtime anchor Dustin Byfuglien - has been MIA all season and may never return to the NHL.
When the dust settled, Josh Morrissey and Dmitry Kulikov were the lone holdover D-men from the group of 2018-19 regulars. This season, relative unknowns like Pionk have filled out the lineup card through 44 games.
"We know we need to battle every single night, and it's going to take every guy in this locker room," goalie Connor Hellebuyck said of overcoming the talent gap. The first-half returns - wins in 14 of 20 one-goal games and an overall goal differential of plus-3 - suggest the grind-it-out mentality has been working, at least for now.
Following a thrilling 4-3 shootout win over the Maple Leafs on Wednesday, Winnipeg moved past Calgary to claim the first wild-card spot in the West. The Jets are also two points behind the Dallas Stars, who sit second in the Central Division, heading into a Thursday night meeting with the Bruins. Considering the circumstances - the aforementioned talent purge on defense, and more than 150 man games lost to injury or illness - the Jets have been surprisingly steady.
"We haven't played horrible games," forward Nikolaj Ehlers said before facing Toronto. "I think that we're happy with where we're at. There's still lots of room to improve and we're doing that day by day."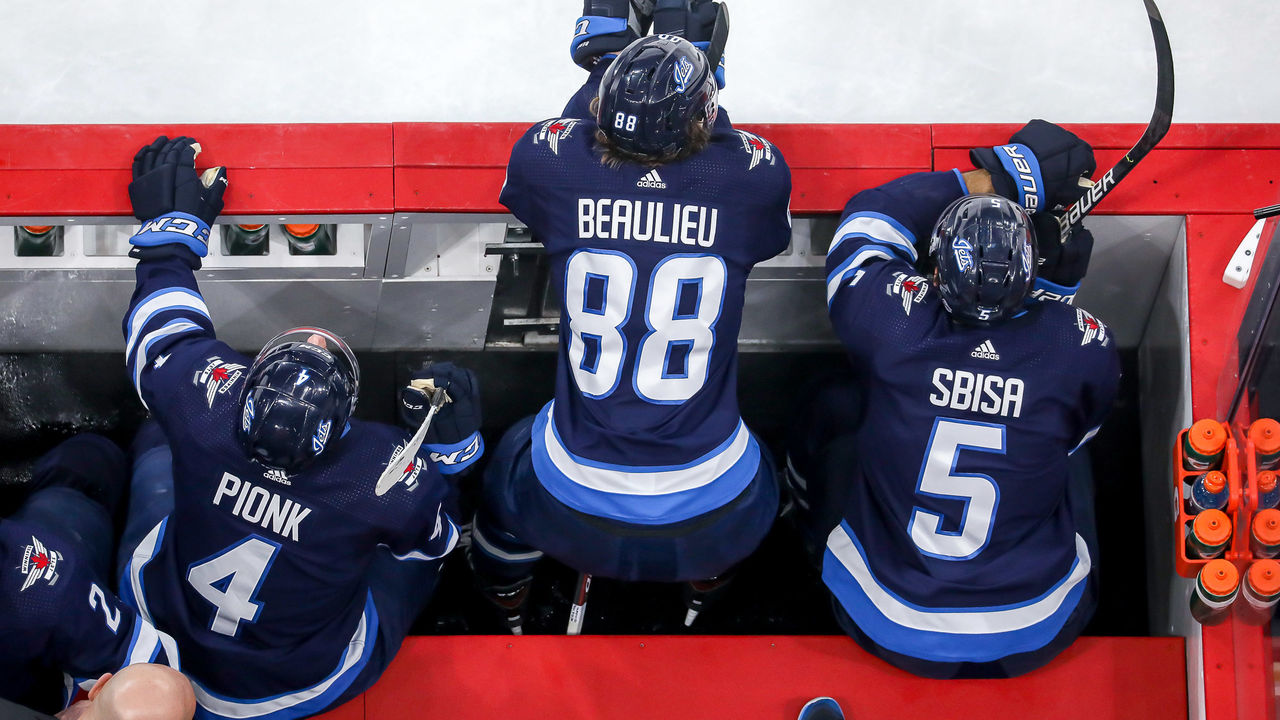 Pionk, who's seen the ice for a team-high 23 minutes and 17 seconds per night, has effectively replaced Byfuglien. Already, he's established personal bests in assists (25) and points (28). He's carved out a well-rounded role, manning the point on the power play and chipping in on the penalty kill.
While the coaching staff tends to toss Morrissey and Tucker Poolman over the boards to face the opposition's most dangerous forwards for even-strength shifts, Pionk is leaned on during tense situations, too. "I would say the hallmark of his game isn't necessarily how well he skates or how well he moves the puck - those have been all good - it's been his consistency," Maurice noted.
Pionk's deployment and usage is also a comment on Winnipeg's lack of depth. The team's defensive pairings - various combinations of Pionk, Morrissey, Kulikov, Poolman, Luca Sbisa, Nathan Beaulieu, Anthony Bitetto, Sami Niku, and Carl Dahlstrom - routinely get exploited at five-on-five (the Jets rank last in Expected Goals and 24th in Corsi) and are partly responsible for the NHL's worst penalty kill.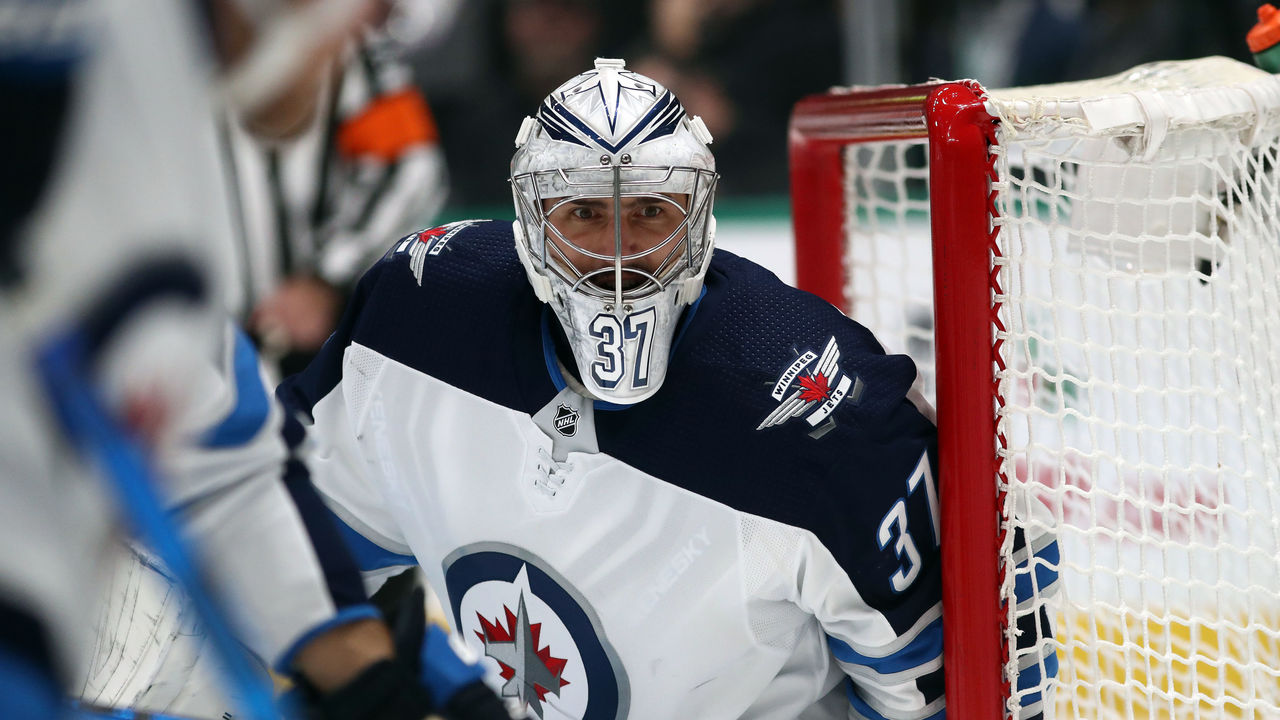 But while the Jets' high-end forwards - Scheifele, Connor, Wheeler, Ehlers, and Patrik Laine - have shouldered the vast majority of the offensive workload, the defense has provided just enough support for Hellebuyck, the team's MVP and a serious contender for the Vezina Trophy thanks to a .929 even-strength save percentage in an NHL-high 37 appearances.
"He's been doing it all year," forward Mathieu Perreault said of Hellebuyck. "That's the difference, really. And we've got two lines, with our top six, that is as good as anybody's in the league. They provide offense for us, and the rest of us, we just try to defend and make sure we keep it out of our own net and do the things that help you win the game. If you're not scoring a goal on this team, you're defending hard, you're blocking shots, you're being physical."
At the heart of the Jets' identity is Maurice, the league's second-longest-tenured coach. He was hired in January 2014, an eternity ago in the current NHL climate. The Jets have made the playoffs in three of five seasons during the Maurice era, peaking with a trip to the 2018 Western Conference Final.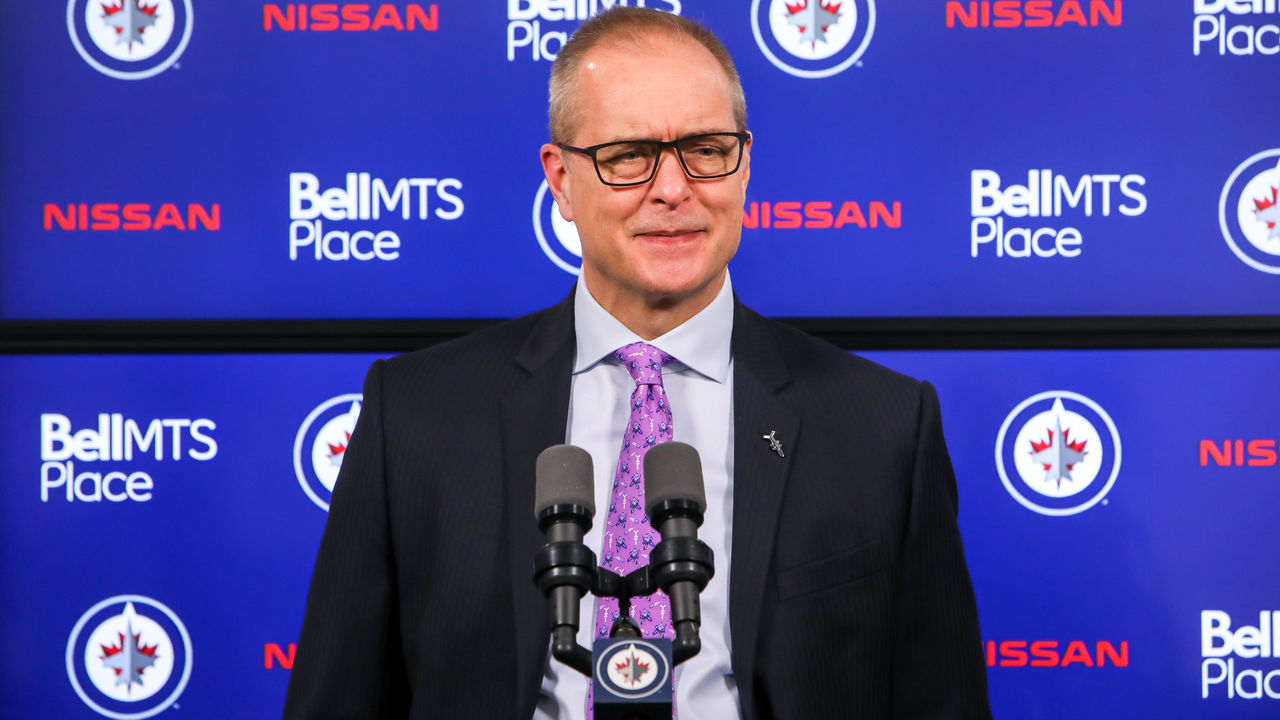 Ask around about Winnipeg's ability to keep its head above water so far, and you'll quickly be directed to Maurice and the way he works a dressing room. The 52-year-old connects with players on a deeper level than most bench bosses do, and he's not afraid to make in-game adjustments. Above all, he's figured out how to keep his message fresh six years into the gig.
"He just gets us. He feels what we feel," Hellebuyck said. "That allows him to be the best coach that he can be. He doesn't stray away from affection."
"He's been really good. Especially for me as a new guy coming in," Pionk said. "Being able to say what he wants of me as a player and out of us as a team, I think he's really good at vocalizing that."
The next month will further challenge every member of the Jets, Maurice included. The team, which has enjoyed one of the easiest schedules to date, according to Hockey-Reference, is about to start a nasty 11-game stretch. The difficult run will include two games against each of Boston, Nashville and St. Louis, and one against each of Vancouver, Tampa Bay, Chicago, Carolina, and Columbus.
That means the scrappy Jets, who've thus far survived their offseason talent purge, will learn a lot about themselves in the days ahead. And if they manage to stick in a playoff spot, they'll have Hellebuyck, Maurice, and their no-name D - led by the surprising Pionk - to thank.
John Matisz is theScore's national hockey writer.