In TV, as in life, trying situations can occasionally be optimized by choosing to focus on the positive.
Jan. 1, 2018 was a frosty afternoon in New York City. Beers froze over in the stands at Citi Field, where 41,821 people layered up to watch the Rangers and Sabres play hockey outdoors. Jon Miller had never been colder at a sporting event, no trivial distinction for the president of programming at NBC Sports and NBCSN.
"But I'll tell you what's amazing," Miller said. "They had a sellout crowd and the fans had a great time, and everybody really enjoyed it. To me, that's the mark of a great event."
The Jan. 1 scene Miller will take in later this week promises to be a little easier on the skin. He's gearing up for the 12th edition of the NHL Winter Classic, the recurring New Year's Day contest that Miller and his production team are helping usher into the 2020s - with a visit to, of all places, hallowed college football territory.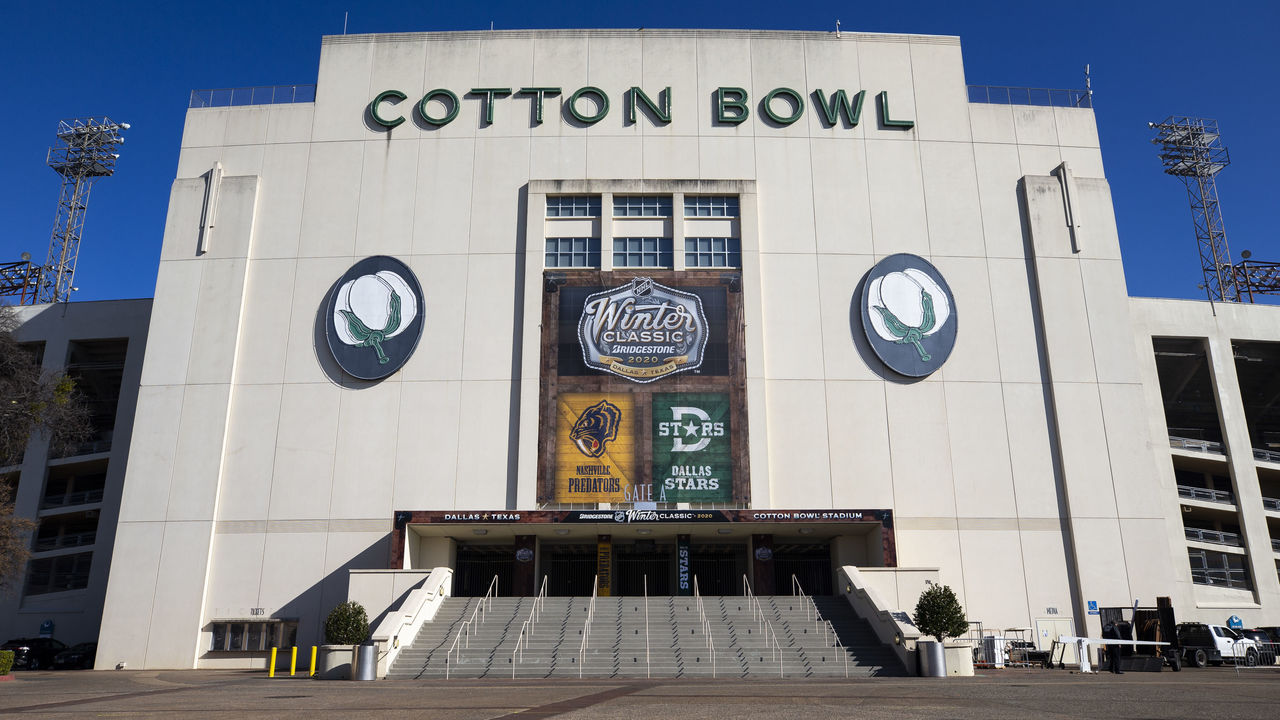 When the Predators and Stars face off Wednesday at the Cotton Bowl, the Winter Classic will be far removed from the Mets' ballpark in Queens and from the home of the NFL's Buffalo Bills, the stadium where the series debuted in a snowstorm to considerable fanfare back on New Year's Day 2008. Nashville at Dallas constitutes perhaps the least conventional matchup in the game's history. An Original Six team has appeared in all but two previous Classics, and both of those outliers included the magnetic presence of Sidney Crosby.
Understandably, this will also be the first Winter Classic - and one of very few outdoor games, period - to be played in a southern state. Yet the Cotton Bowl is an oddly fitting locale to jumpstart a new decade of NHL action, and not solely because of the league's perennial desire to grow the sport in summery settings.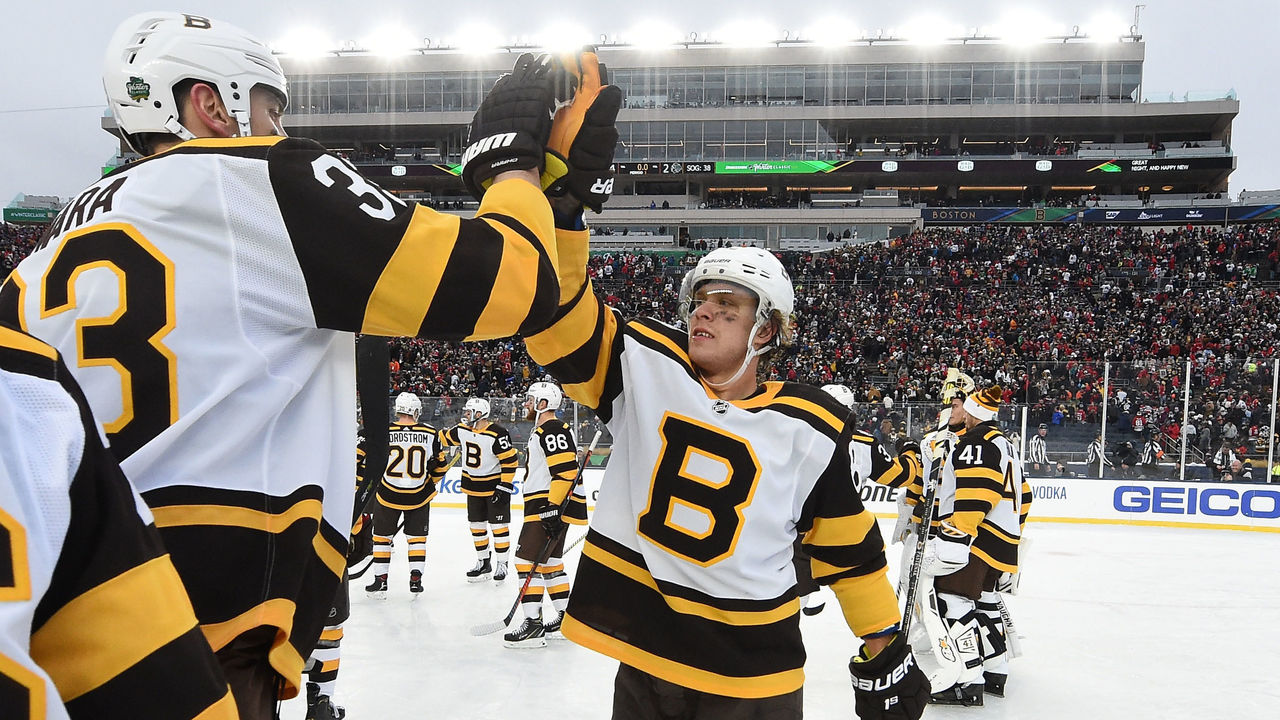 Before the Winter Classic entrenched itself as a fixture of the sports calendar - the NHL's answer to the NFL's Thanksgiving slate and the NBA's monopolization of Christmas Day - it came to life as a product of Miller's imagination. He thought up the conceptual contours of the game in 2004, when NBC, newly in possession of NHL telecast rights, was searching for two distinct forms of programming: a way to showcase its hockey coverage and a production of any kind to attract eyeballs on New Year's Day.
Among the factors that led Miller to suggest that a yearly outdoor game could bridge that gap: he sensed that college football was no longer predominant across all hours of Jan. 1. After all, the Cotton Bowl Classic - once a marquee TV event of the early afternoon - had moved away from that year's holiday to be played on Jan. 2.
"The Rose Bowl was on but it was late, and the Orange Bowl was on in prime time. But the other big games on New Year's Day had all kind of disappeared," Miller recalled during a recent phone call. "My feeling (was that) we had a window there to do something."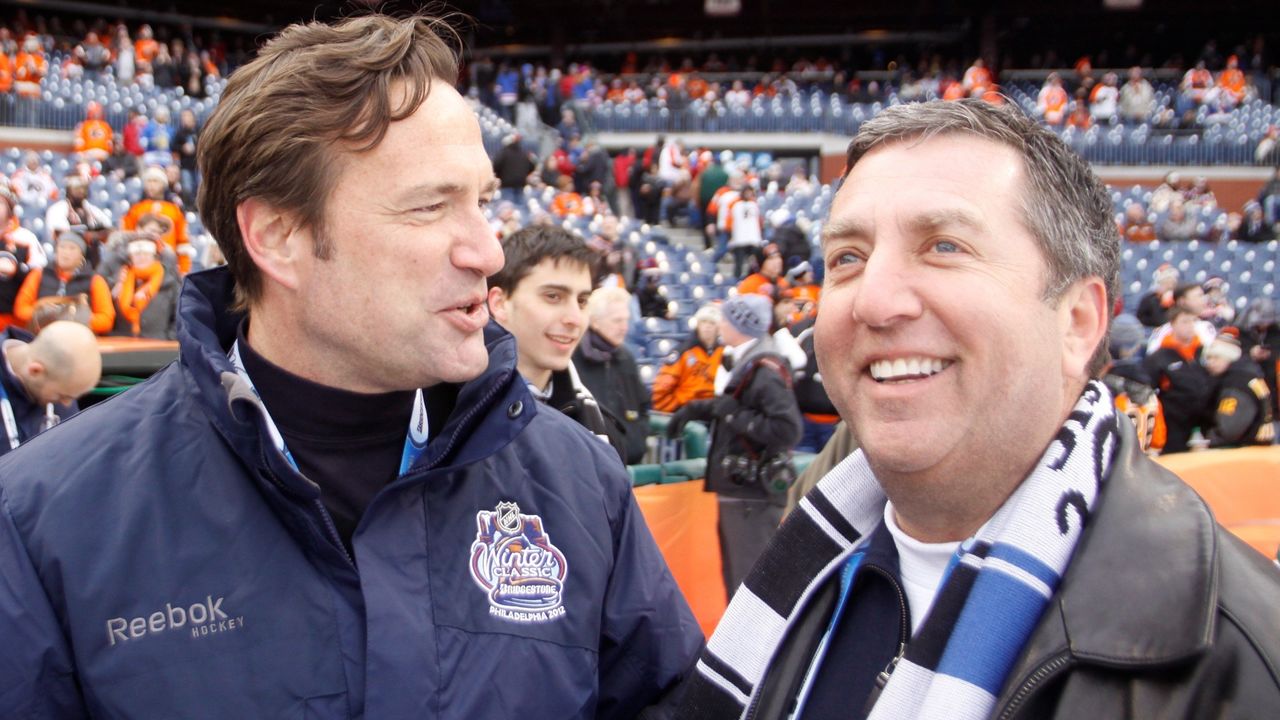 A heap of hindrances prevented the Winter Classic from being organized immediately. The 2004-05 lockout wiped out what would have been NBC's first full season as the NHL's U.S. broadcaster. Commissioner Gary Bettman liked the idea of the Classic, Miller said, but was unsure teams would participate. When marketing executive John Collins, a friend of Miller's, joined the NHL late in 2006, he championed the concept within the league but soon reported back to Miller that only one club, the Sabres, was willing to host such a game.
Ever since that 2008 game in Buffalo, though, the Winter Classic has largely come to own its 1 p.m. ET time slot. (The exception: the 2011 Penguins-Capitals matchup that was rescheduled to 8 p.m. for fear it would rain in Pittsburgh earlier in the day.) Just about every team in the league has expressed interest in featuring in the series, according to Miller. The process now calls for cities to submit formal bids to host the game, a far cry from the Sabres' involvement by default.
"I don't envy Bettman and (deputy commissioner) Bill Daly having to make those decisions on where they go to play," Miller said.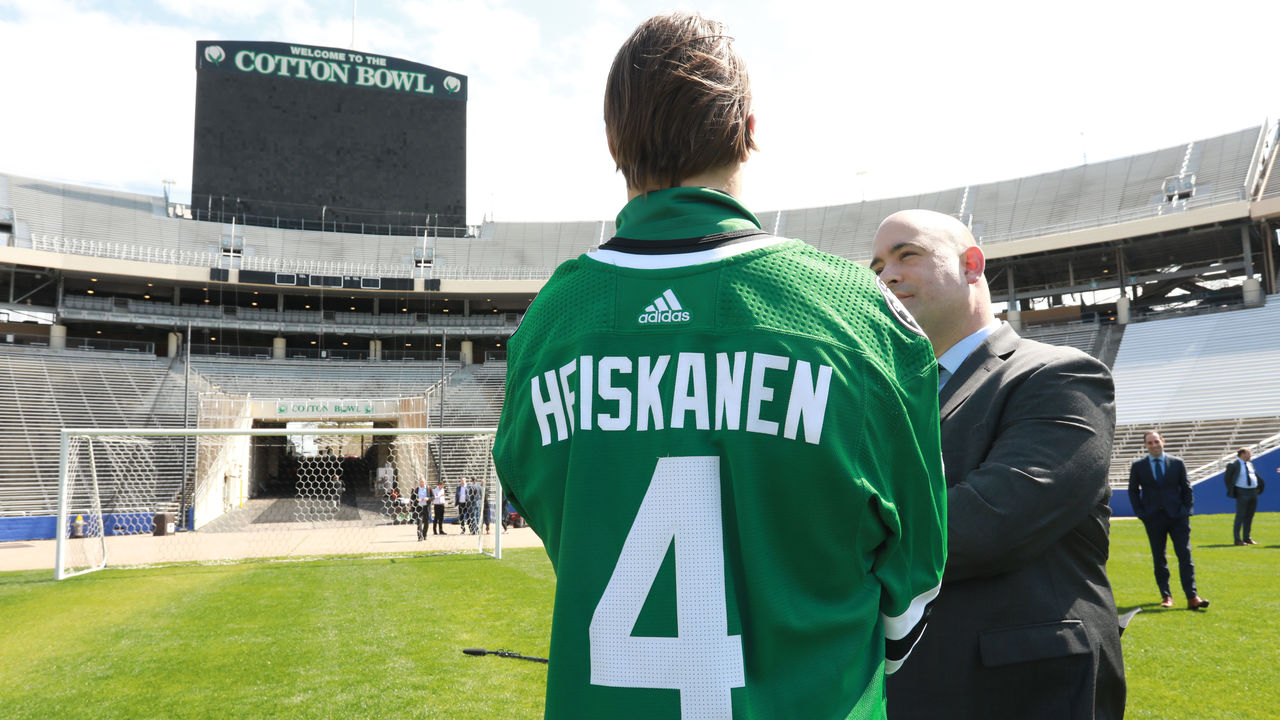 The league's decision to broaden its sights as far south as Texas is how the Predators and Stars - nontraditional franchises that are nevertheless strong attendance draws - have each come to appear in their first outdoor game of any kind. (After Jan. 1, six of the NHL's 31 teams won't have played outdoors: Arizona, Carolina, Columbus, Florida, Tampa Bay, and Vegas.) The Cotton Bowl game is the third Winter Classic, and second in a row, to be held in a cavernous college football stadium.
More than 80,000 tickets to Predators-Stars sold out in a matter of hours back in the spring, meaning Wednesday's game should feature the second-largest crowd in league history. The 2019 Winter Classic (Bruins vs. Blackhawks) accommodated 76,126 fans at Notre Dame Stadium; the 2014 game pitted the Maple Leafs against the Red Wings before 105,491 people at Michigan's Big House.
Miller said that in seasons to come, he'd like to see the Winter Classic return to past host locations for the first time. He thinks Buffalo deserves another game, and Fenway Park was a great backdrop for Flyers-Bruins in 2010. Though the Notre Dame experience proved there's no shortage of viable venues.
"I think what the league is finding now is that they can go to places that don't necessarily have a hometown team, like South Bend," Miller said. "Maybe Penn State, State College is in the mix. Who knows? That's a decision that (the NHL will) have to make, but there are certainly a lot of different places that would do a good job of this."
Wherever it's played, the game now gives Miller annual occasion to appreciate how his brainchild project - "his baby," as an NBC spokesperson put it - became something greater than a novelty. He figures the competitiveness of the series has helped it sustain: nine of 11 Winter Classics have been decided by one or two goals, and four lasted beyond regulation. So has buy-in from players, whose excitement at getting to compete outdoors, in the wind and snow and all else the environment entails, tends to be laid plain on their faces.
NHL outdoor games aren't an uncommon sight. This fall's Heritage Classic was played outdoors in Saskatchewan; the next iteration of the Stadium Series is in Colorado in February. But to Miller, New Year's remains a special date: "There's nothing quite like having all of the attention focused on you on a national holiday." And in a landscape in which the NCAA stages 41 bowl games, Miller can return to one irrefutable, and irrefutably positive, truth.
"There's only one Winter Classic."
Nick Faris is a features writer at theScore.