Over the weekend, theScore's John Matisz tapped two hockey writers - one in Boston, another in St. Louis - to help preview the Stanley Cup Final. Below is an email thread between Matisz, who acts as the moderator, Boston Sports Journal's Conor Ryan, and Dan Buffa of St. Louis Game Time. (Note: The following roundtable discussion has been lightly edited for brevity and clarity.)
Matisz: If you think back to the end of the regular season and compare the local vibe then to now, with the Cup Final about to begin, what's the confidence level in the home team? Has it changed, stayed the same?
Ryan: For as many titles as Boston has scooped up over the last two decades, Bruins fans can still be a rather pessimistic lot, taking a bit of a Murphy's Law approach when it comes to charting out the odds for a Cup at the outset of spring.
The local vibe has been very positive for this team, especially thanks to that 25-6-5 run Boston went on from the Winter Classic all the way to the middle of March, but there was plenty of pessimism about Boston's chances of a deep run given the looming issue of Tampa Bay at the top of the bracket. As soon as the Lightning and the Capitals (with Bruins killer Braden Holtby) were bounced in the first round, things did become MUCH more positive around town.
It's been an interesting road for Boston, but the team is making the most of the opportunity. And the fans are clearly responding, given they sold out TD Garden for an intrasquad scrimmage last week.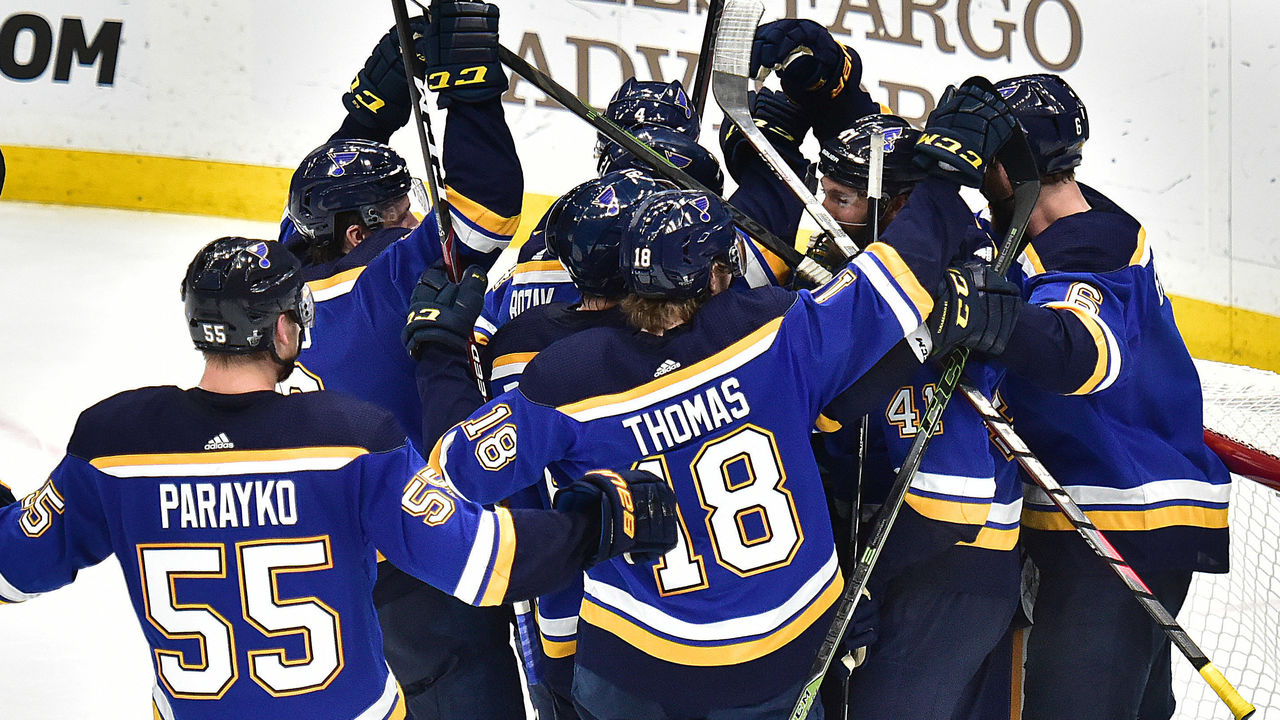 Buffa: Around St. Louis, imagine a huge party after a proposed funeral. It's a classic rise-fall-rise storyline.
This past fall, the Blues were projected to go deep into the playoffs with the addition of Ryan O'Reilly, Tyler Bozak, and Pat Maroon. Hopes were high, but games weren't won. Mike Yeo was fired, and a guy named Craig Berube - whom few knew of - was put into his place. Jake Allen had another episode in net, Maroon got off to a terrible start, and Vladimir Tarasenko even ghosted the Blues for a few weeks. The city was talking about pre-ordering Jack Hughes for Christmas, and the team was literally in the cellar around New Year's. Most of the fans, outside of what they said on Twitter, wrote this team off as a bad joke.
And then the winning streak happened. Jordan Binnington happened. Berube Hockey became infused with the team's mantra and their love for the song "Gloria." The fans were leaving the house, but got pulled back in for a song, and they never left. They've been glued to their seats ever since and are truly believing in this team.
Matisz: Speaking of believing, both clubs are set between the pipes. Tuukka Rask's been Boston's best player this postseason, and Jordan Binnington's played a starring role in St. Louis' incredible ascension. Who has the goaltending advantage?
Buffa: While Binnington has been great, I have to give Rask the edge here. This is a close battle because Binnington has passed every test that the playoffs have thrown in front of him, but when it comes to the final, it's a whole new world.
Rask has been lights-out this postseason, and he has his name etched on the Cup. He's like Ben Bishop - who gave the Blues all they could handle - but better, and a monstrous step up from Martin Jones, who rolled over for the Blues in the Western Conference Final.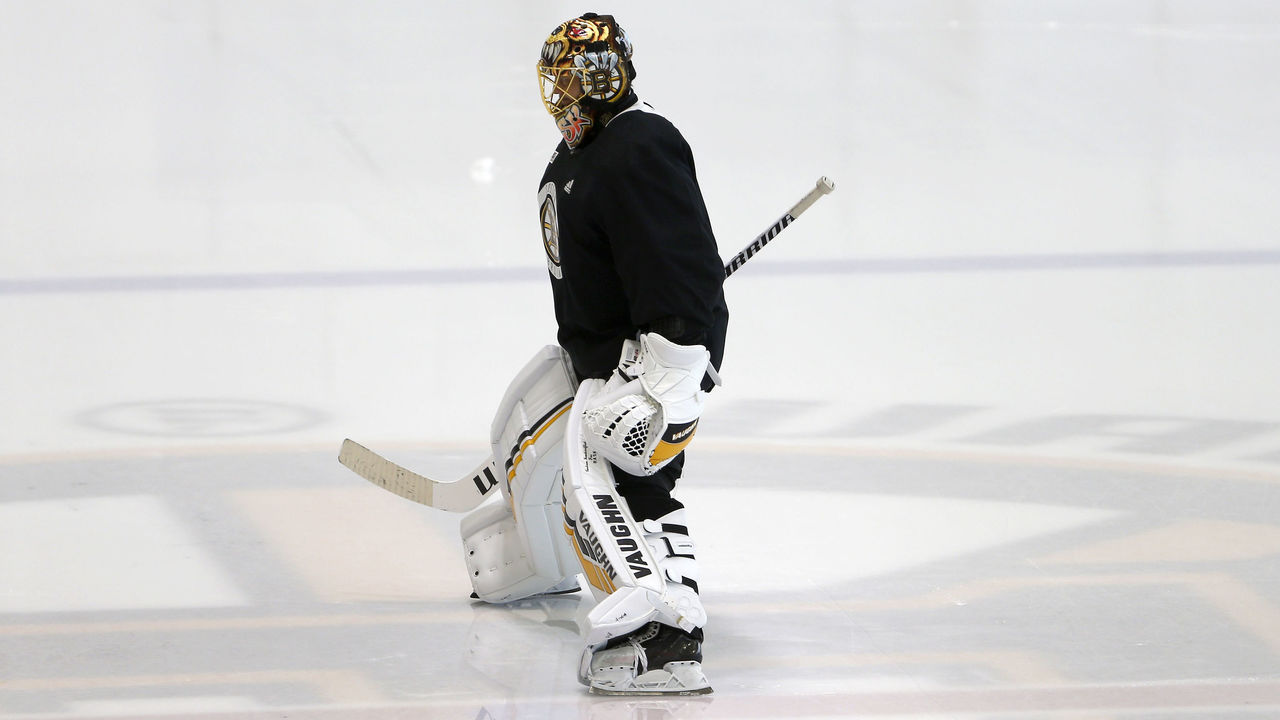 Ryan: It's definitely going to be a fascinating matchup in net - especially when you factor in the extended break for both teams leading up to Game 1. Binnington has been fantastic in net, his play carrying over from the regular season. He's the sixth netminder in NHL history to win at least 12 playoff games in a rookie campaign while boasting a .914 save percentage and a shutout.
If the Blues are going to topple the Bruins, they're going to need Binnington to steal a couple of games, and he currently has the moxie to do it. But, even at Binnington's best, Rask still might be even better. The case could be made that this is the best stretch Rask has played since first donning a black-and-gold sweater 12 years ago. He leads all playoff goalies with a .942 save percentage and a 1.84 goals against average while posting a pair of shutouts in clinching victories over both Columbus and Carolina.
Where Rask holds a clear edge over Binnington is when it comes to negating prime scoring chances, as he's posted a high-danger save percentage of .918 - tops among all playoff goalies with at least 10 games played. In a series that will likely feature multiple low-scoring games, a timely save or two might be the difference. So far, Rask has answered the call in that regard for Boston.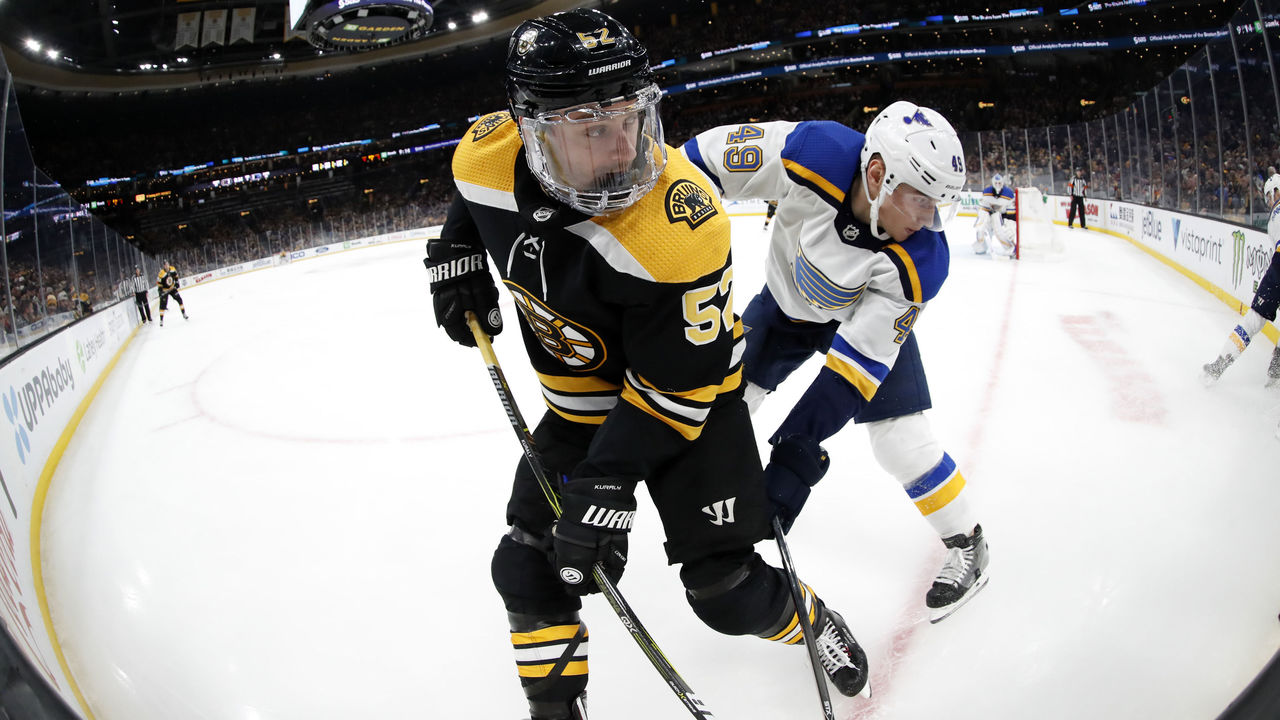 Matisz: Stylistically, there are similarities between Boston and St. Louis - the relentless forechecks, the ability to limit scoring chances against, the scoring punch throughout the lineup. Which matchups will you be monitoring closely?
Ryan: Two matchups that I'll be keeping tabs on are the battles for positioning in the slot, as well as Patrice Bergeron vs. Ryan O'Reilly. Throughout the postseason, Bruins coach Bruce Cassidy has harped on the need for Boston to get inside against the opposing D corps and generate quality looks down low. He's noted before that the failure to do so against guys like Victor Hedman and Ryan McDonagh was the main reason why Boston came up short against Tampa last spring, with the Lightning holding a 38-25 lead in five-on-five high-danger scoring chances during that five-game series.
The club has really responded this spring, holding a 150-130 edge in high-danger chances in the 2019 playoffs. With goals surrendered by Binnington this postseason coming from an average of 19 feet away from the net, Boston is going to have to fight inside and get those quality looks down low - though it's easier said than done against a big Blues D corps. This could be a key series for a player like Jake DeBrusk, who has the speed to get inside in a hurry against bigger bodies, and he's more than wiling to scrap down low.
It wouldn't come as much of a surprise if Bergeron and Boston's top line primarily matches up against Jaden Schwartz, Brayden Schenn, and Tarasenko. However, I think the main matchup storyline is which of Bergeron and O'Reilly blinks first when it comes to locking down the opposition. In more than 86 minutes of five-on-five time on ice in which O'Reilly, David Perron, and Sammy Blais have rolled out this postseason, the Blues have outscored the competition 5-0.
As for Bergeron, he's excelled at shutting down the opposition's top scoring option all playoffs long, with the latest target being Carolina's Sebastian Aho. In 15:30 of five-on-five TOI when Bergeron was on the ice at the same time as Aho during the Eastern Conference Final, the Hurricanes managed to generate only two shot attempts. Zero shots on goal. Crazy stuff.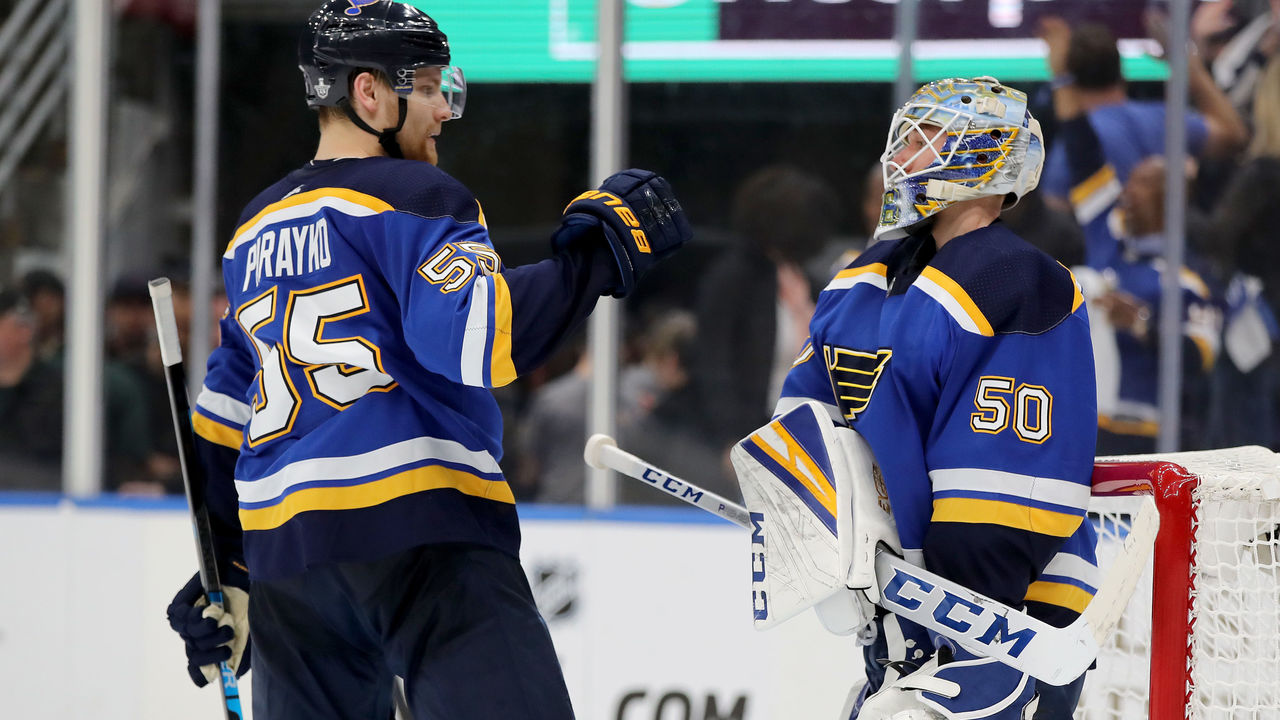 Buffa: There's a few things I'm looking at. First, the net-front presence of the Blues. Can they overcome Zdeno Chara and the mighty Bruins defense? Specifically, a guy like Maroon, who is so effective in front of the net and can get inside the heads of the goaltender and defensemen by using his body and soft hands to redirect shots. Same thing for the Blues and big-bodied blue-liner Colton Parayko. If he can limit the chances the Bruins generate in front, the series could tilt in St. Louis' direction. Parayko has been key in swiping away scoring opportunities against the Jets, Stars, and Sharks.
Second, the face-off battle. Can O'Reilly get his dot efficiency back for this series? During the regular season, he was a 60 percent guy and was reliable in dictating the action, helping his team set up and generate scoring opportunities. In the playoffs, he's been nowhere near 60 percent. The Bruins will have Bergeron, David Krejci, and Charlie Coyle on the dot battling for possession.
The third thing has to be special teams. Boston has a clear advantage here. The Bruins have a fantastic power play and it has helped them dominate. Boston's 34 percent on the PP nearly doubles the Blues' 19 percent. If Brad Marchand works his magic, the Blues will take penalties and Boston will win those games. Penalty killing has also favored Boston, which holds an 86 percent kill rate over the Blues' 78 percent. During the playoffs, St. Louis' PP has either been missing altogether or solid. It'll have to be efficient against the Bruins.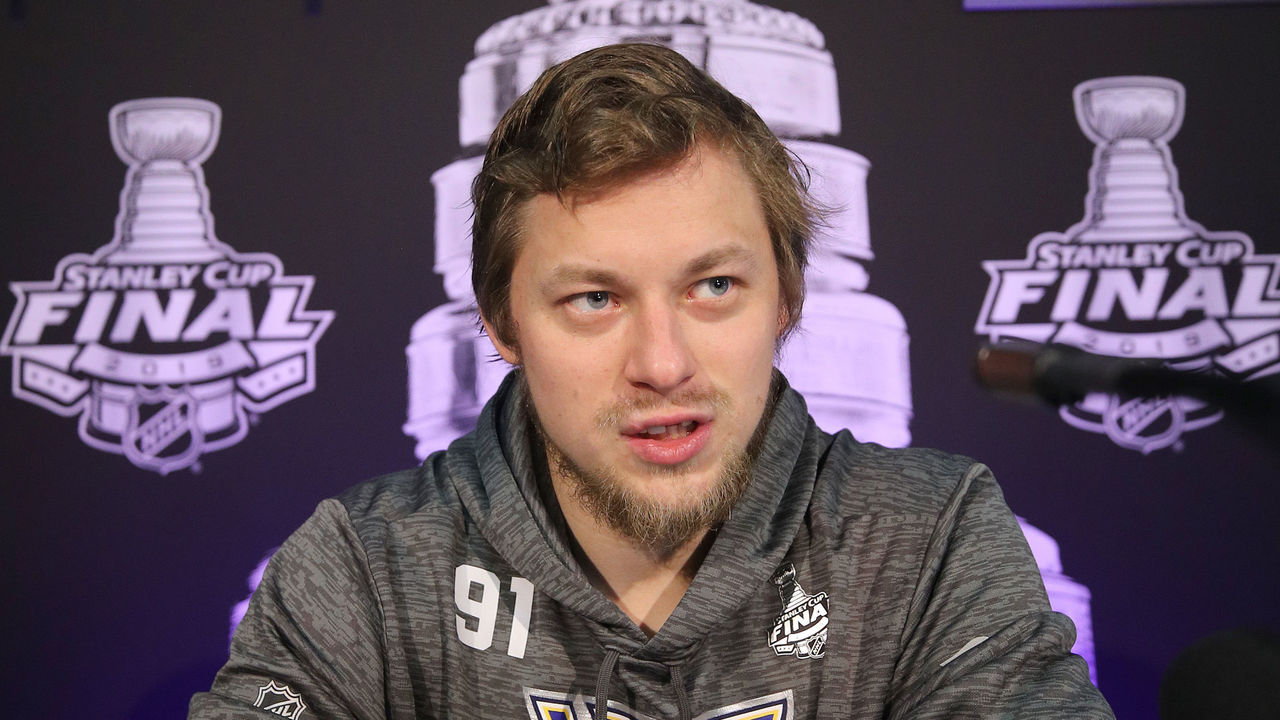 Fourth, I'm looking at Tarasenko. He hasn't truly gone off yet this spring. He's scored goals and had big moments, but has taken off large parts of even-strength action. Can he break through and dominate a couple of these games? People forget it was his resurgence in January and February that helped the Blues launch into their streak. When he's on, the team hits another level. He makes everyone else more lethal when he's putting the puck where he wants, moving his feet, and crashing around. If he waits on the dot like a guy waiting for his Uber, the Blues are in trouble. He has to hit another gear.
Boston is big, pushes people around, and generally has its way. The Bruins have ruled like an army of steamrollers during the regular season and playoffs. In a way, they are the Jets with superpowers. St. Louis, though, has pushed back against every unstoppable force so far this postseason, finding new contributors along the way. If the Blues can improve on face-offs, win some battles in front of the net, and run an efficient power play without falling for Boston's traps in drawing penalties, this could be a very entertaining series.
Matisz: Finish this sentence, Conor - the Bruins win if...
Ryan: The Bruins win if they are able to get inside against the Blues' big D corps and are able to make Binnington work down low with high-danger attempts and second-chance scoring bids. Also, Rask needs to shake off any rust that might have come with a 10-day break between games.
Matisz: Same to you, Dan - the Blues win if ...
Buffa: The Blues win if Binnington outplays Rask. When it comes down to it, Binnington was the reason San Jose got frustrated and fell apart. He stopped shots, controlled action, and dictated pace. He held his own with Bishop in Round 2, but if he can do it again in the final and best Rask, the series will tilt in the Blues' favor. If the Bruins come out and drop a barrage of goals on Binnington, the confidence will disappear. If the rookie stands tall, it will propel the Blues. On this stage, a sharp goaltender means everything to a team.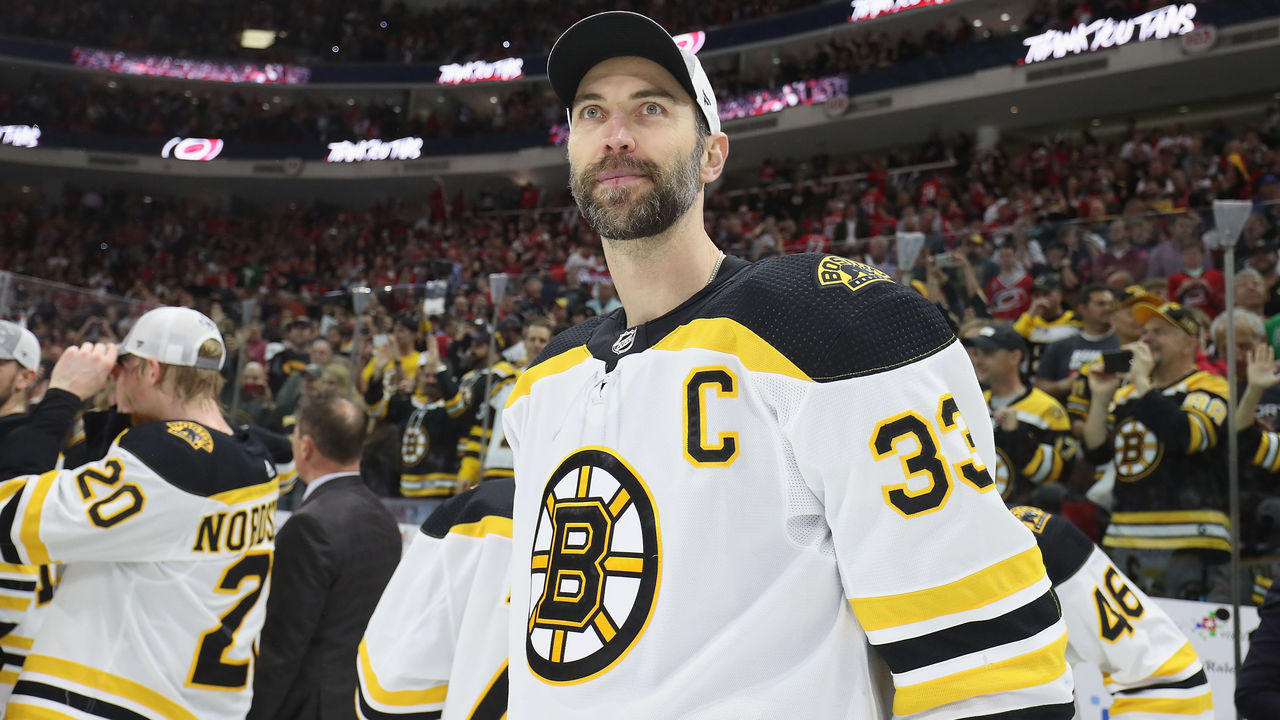 Matisz: Prediction time. Who wins the Cup and in how many games?
Ryan: Bruins in 6 after six hard-fought, low-scoring bouts. David Backes buries the game-winner at Enterprise Center.
Buffa: Man, I hate predictions. One day, I thought Boston in 7. A couple of days later, I convinced myself it was Blues in 7. These are two tough teams with some serious resolve. An unstoppable force against an immovable object. So close. At the end of the day, I am going with Bruins in 7. The Blues will push them to the brink, but in the end, the extra polish and skill of the Bruins will make a difference. Honesty is a double-edged sword for a sportswriter but a necessary travel companion.
Matisz: I picked Bruins in 7 for theScore's Staff Predictions post. I'll stick to it. Thanks for doing this, guys. Enjoy the series!