We know who to watch for in the east. Now let's take a look at Western Conference prospects with a shot at making an impact at training camp this fall.
Related: 1 prospect to watch from each Eastern Conference team
Avalanche: D Conor Timmins, 19
Two Avalanche prospects who immediately leap to mind are Cale Makar and Shane Bowers. As they're both NCAA players and won't be at training camp, focus shifts to Conor Timmins. While Timmins isn't ready for the NHL yet, he has a promising career ahead of him, and (provided he's healthy) camp will be an opportune moment for both management and fans to get a glimpse of what his future might look like.
Blackhawks: C/W Dylan Sikura, 23
Sikura is on the older side, but he's only played five games for the Blackhawks thus far. With management making some questionable forward signings this offseason, it's not out of the question to think Sikura could be a difference-maker for Chicago next year. A solid camp could even put him in the top six to start the campaign.
Blues: C Robert Thomas, 19
Thomas is ready to make the jump to the NHL and should see significant time this season. And with the Blues' acquisitions of Ryan O'Reilly and Tyler Bozak, he can make the transition without the weight of carrying a top line. That is, unless he immediately shows himself ready to do so.
Canucks: C/W Elias Pettersson, 19
Pettersson is in the top tier of drafted prospects right now. That's good for the Canucks, who are desperately in need of a player (or several) of Pettersson's caliber. With that said, this likely isn't going to be a great season for Vancouver. Hopefully, fans will just enjoy watching Pettersson, and not fall victim to the Oilers fan base's curse of running a promising young player out of town when he doesn't turn the team around single-handedly.
Coyotes: C Dylan Strome, 21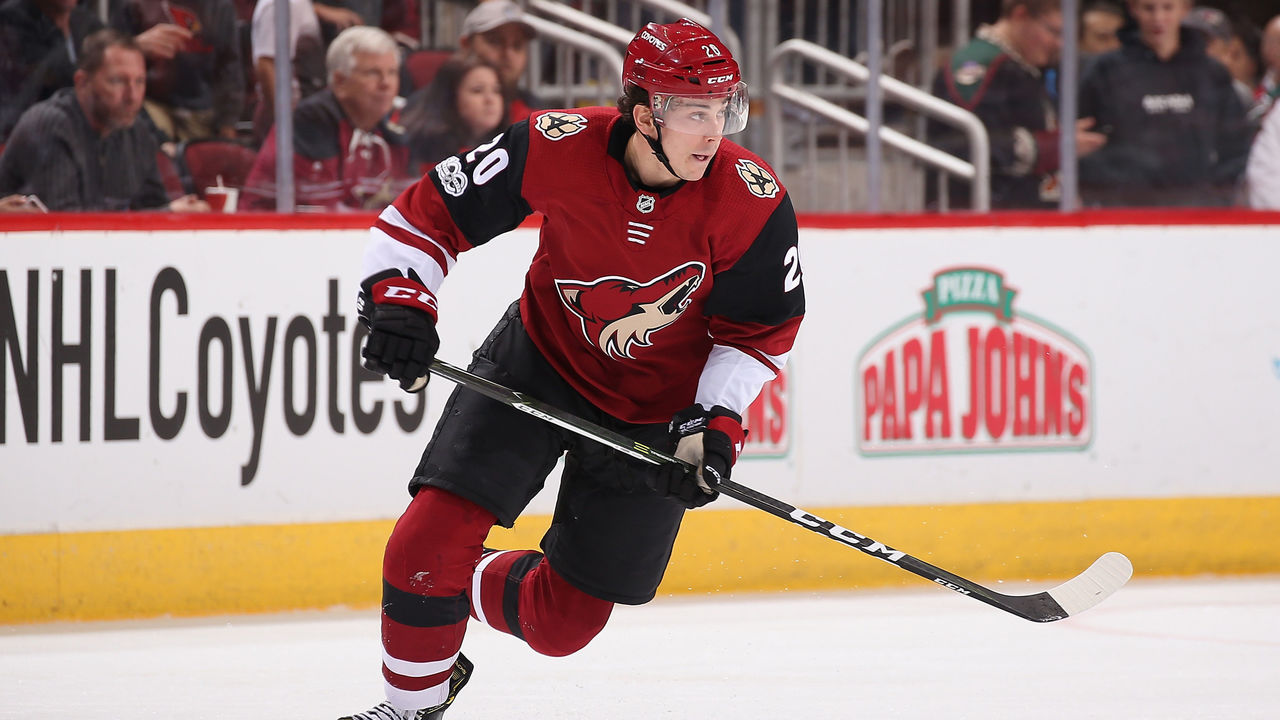 (Photo courtesy: Getty Images)
This is a make-or-break year for Strome. Anyone who has paid attention to his progress in recent years should be coming down heavily on the side of "make." His production in 21 NHL games has been criticized, but his final 10 contests with the Coyotes last season gave fans - and likely the organization - a glimpse at the Strome they'd been hoping for. Camp is the perfect time for him to take the reins and prove that those last several appearances weren't merely a flash in the pan.
Ducks: C Sam Steel, 20
Steel was a huge steal for the Ducks at 30th overall in 2016 and has spent nearly every minute of his playing time since then proving it. In 2016-17, he scored 131 points in 66 games to capture the WHL regular-season scoring title. Expect a solid camp from Steel this fall. While he may make a short stop in San Diego to play for the Ducks' AHL team, it won't be long before he's suiting up regularly in Anaheim.
Flames: D Juuso Valimaki, 19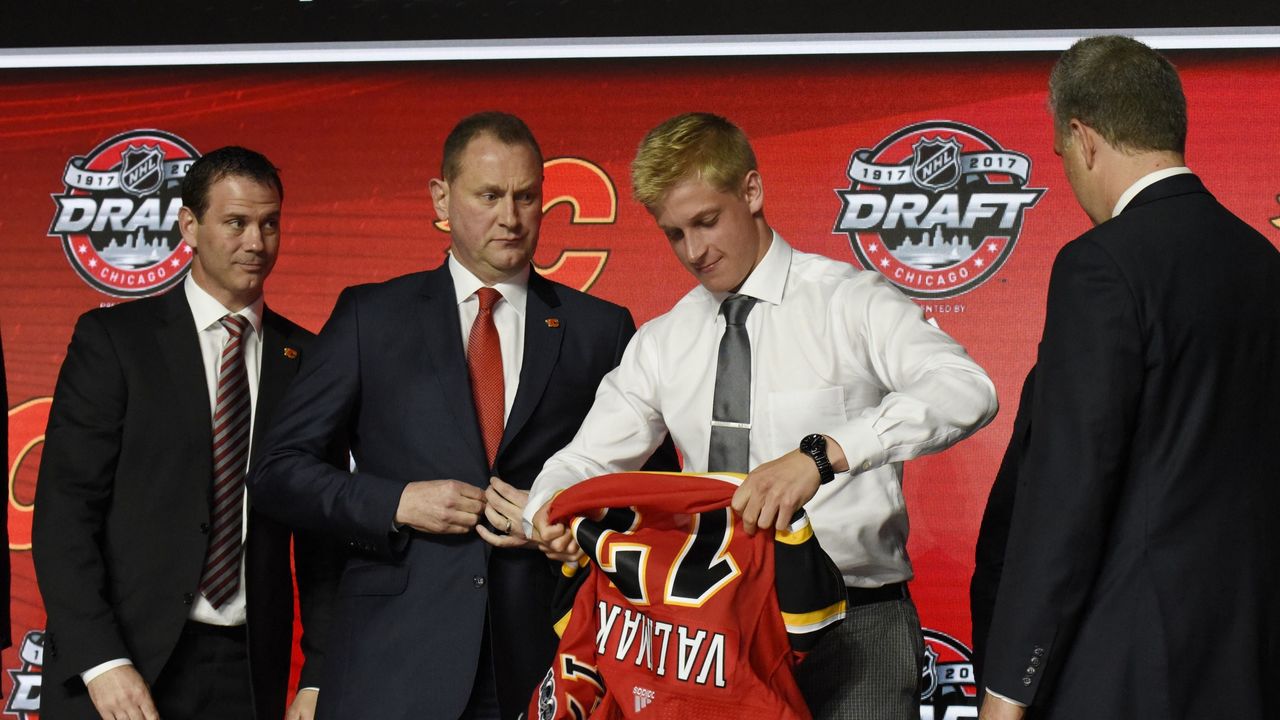 (Photo courtesy: USA TODAY Sports)
Valimaki made preseason appearances with the Flames last season. This year he wants to take it one step further and stay in the NHL. His high-end hockey sense and strong skating might be enough to catapult him over some of Calgary's defensive depth. If it isn't, he turns 20 in October, so he can be assigned to the AHL rather than return to the WHL's Tri-City Americans.
Golden Knights: C Cody Glass, 19
Glass wants to make the jump to the NHL this season. If he doesn't, he'll have to return to the WHL. He's in that awkward in-between stage, too good for the CHL and too young for the AHL. He's more confident than last year, he has more muscle, and with a strong showing in camp, he could weasel his way onto the Golden Knights' opening-night roster. Whether he can book his ticket this year or is forced to wait until till next, Vegas fans should be excited about this kid.
Jets: RW/LW Kristian Vesalainen, 19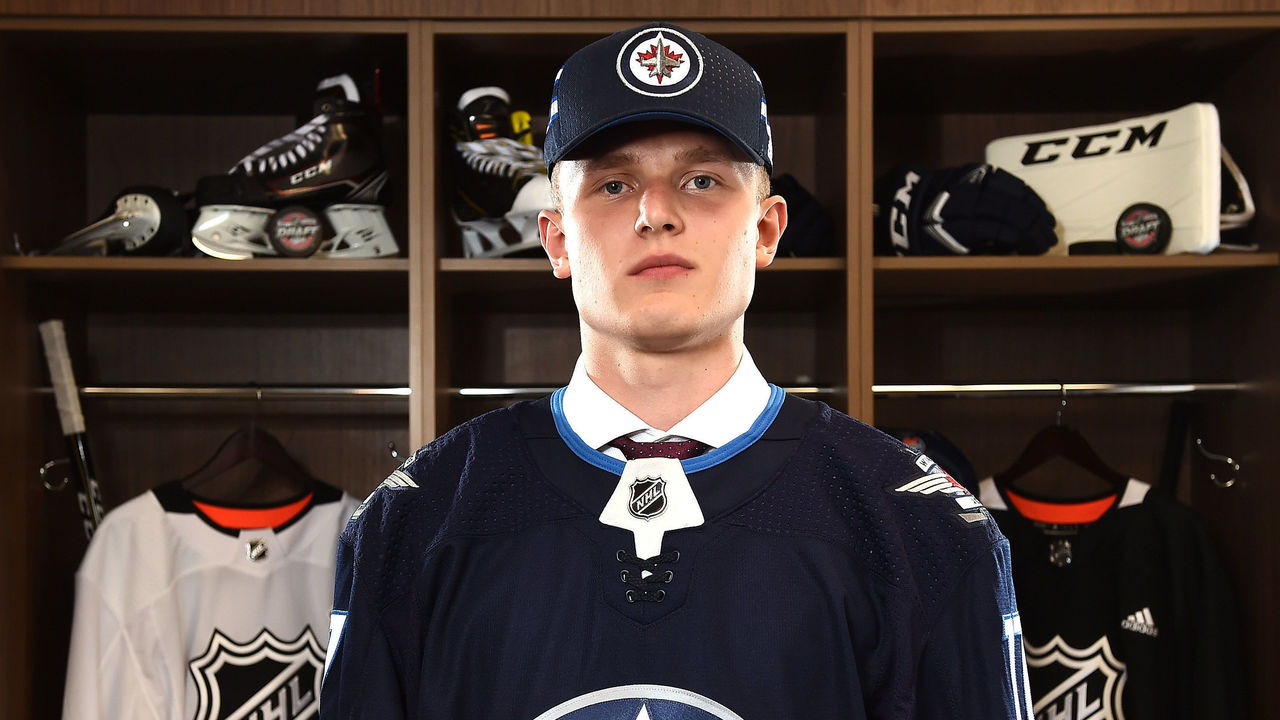 (Photo courtesy: Getty Images)
Vesalainen isn't signed to an entry-level contract yet, but by the time training camp rolls around he should be. While the power forward likely won't be an NHL regular this year, his size, skating, and puck skills make him an attractive call-up option for the Jets - provided he makes a good impression in camp.
Kings: C Gabe Vilardi, 18
News broke Sunday that Vilardi's back issues have flared up again and he won't be participating in the World Junior Summer Series for Team Canada, but he is expected to be ready for training camp. Kings fans should hope he is because Vilardi's offensive abilities are quietly fantastic. If he can stay healthy, he's got a good shot at contributing at the NHL level.
Oilers: D Evan Bouchard, 18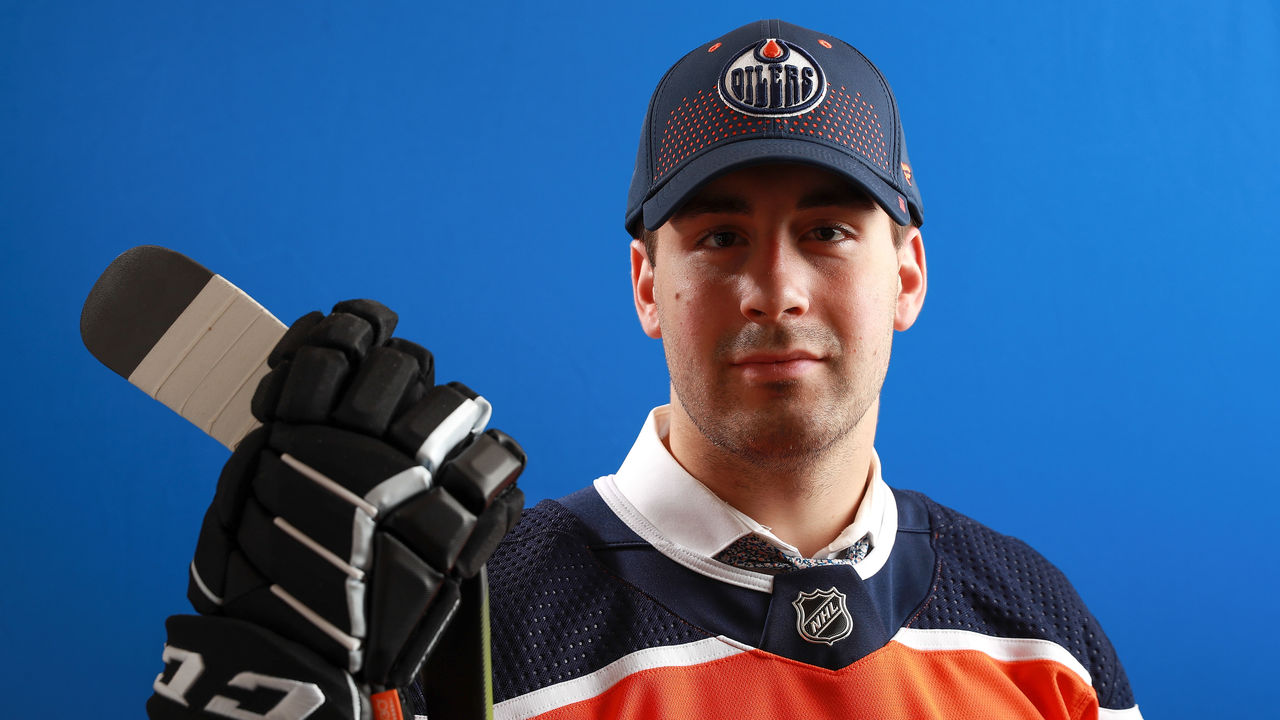 (Photo courtesy: Getty Images)
If the Oilers remain true to form, Bouchard will probably stick with the big club this season. Unlike some past prospects Edmonton has rushed to the NHL, however, Bouchard is probably ready for consistent NHL minutes. Keep a close watch on him during camp, because even with the (debatable) knocks on his skating, he's got a decent chance at outplaying someone like Kris Russell.
Predators: LW/RW Eeli Tolvanen, 19
There's a good chance Tolvanen snags a full-time NHL spot this season. He wants it; the Predators want it. What he'll do with it is another question entirely. At times it seemed like he was sleepwalking through this summer's prospect development camp, but Nashville could use more scoring on the wing. If Tolvanen lives up to his skill level, he could be a nice addition there.
Sharks: D Ryan Merkley, 17
Barring some strange series of events, Merkley isn't going to see much time in the NHL this season. That doesn't matter; pay attention to him at camp anyway. He's such a polarizing prospect that the opportunity to see how he works within an NHL structure alongside other big-league players, is a captivating one. On the one hand, he's thrilling offensively; on the other, his head coach once sent him to the dressing room during a game. Merkley has potential; how he uses it remains to be seen.
Stars: D Miro Heiskanen, 19
The Stars aren't just slightly enamored with Heiskanen, they love him to the point that they were reportedly unwilling to include him in a potential trade for Erik Karlsson. That's a lot for a kid to live up to, but Heiskanen just might have it in him. He's certainly NHL ready, at any rate.
Wild: LW/RW Jordan Greenway, 21
Last season was a big one for Greenway. He played for Team USA in PyeongChang, finished out his NCAA season with a Hockey East title, and signed his entry-level contract with the Wild, playing six regular-season games and five playoff contests. Now it's time to show what he can do in a full season. While it's possible that Greenway spends some time in the AHL, it seems unlikely at this point