NHL training camps won't convene for another two months, but it's never too early to look ahead.
Below, we highlight one up-and-coming prospect from every team in the Eastern Conference who's worth keeping an eye on throughout summer tournaments and when things get started in September. The Western Conference edition will be published Monday.
Blue Jackets: RW Vitaly Abramov, 20
Last season, Abramov became the highest-scoring import player in QMJHL history. Though he'll likely begin the season in the AHL, it shouldn't be long before his elite hockey smarts and superior puckhandling skills make an NHL appearance, and he may even push for a roster spot in September.
Bruins: C Ryan Donato, 22
Donato is an intriguing name to watch this season. He was excused from the latest Bruins development camp after a season that included an Olympic appearance with Team USA - which saw him net six points, including five goals - and 15 games with Boston, including three in the playoffs. He was also back in the gym alongside Bruins veterans just a week and a half after their postseason elimination. Expect him to contend for a spot with the big club come September.
Canadiens: C Jesperi Kotkaniemi, 18
When the Canadiens drafted Kotkaniemi third overall in June, it was clear they viewed him as a key part of the solution to their woes at center. Whether he'll be an immediate part of that solution remains to be seen, but Kotkaniemi is smart and dangerous offensively. He held his own against professionals in the Finnish Liiga, and will have the opportunity to prove he can do the same in the NHL.
Capitals: G Ilya Samsonov, 21
Samsonov, the Capitals' highly touted goalie prospect, is finally coming to North America. While the initial plan was likely to start him in the AHL (which is a good idea), the offseason trade of Philipp Grubauer could shake things up a bit. Either way, finally having Samsonov on this side of the pond is exciting.
Devils: RW Joey Anderson, 20
Anderson signed his entry-level contract with the Devils in April after winning an NCAA championship with the University of Minnesota-Duluth. He's yet to make an appearance for New Jersey, but there are roster spots up for grabs this fall. Anderson is the kind of player to take that opportunity and run with it.
Flyers: C Morgan Frost, 19
The Flyers still need a third-line center, and reports indicate they're considering filling that spot from within the organization. One intriguing option is Frost, who's just 19 but is coming off a strong season with the Sault Ste. Marie Greyhounds. He's an incredibly smart player and has added considerable muscle over the last year. Whether he can snag an NHL spot just yet is up in the air, but it should be fun to watch him try.
Hurricanes: RW Andrei Svechnikov, 18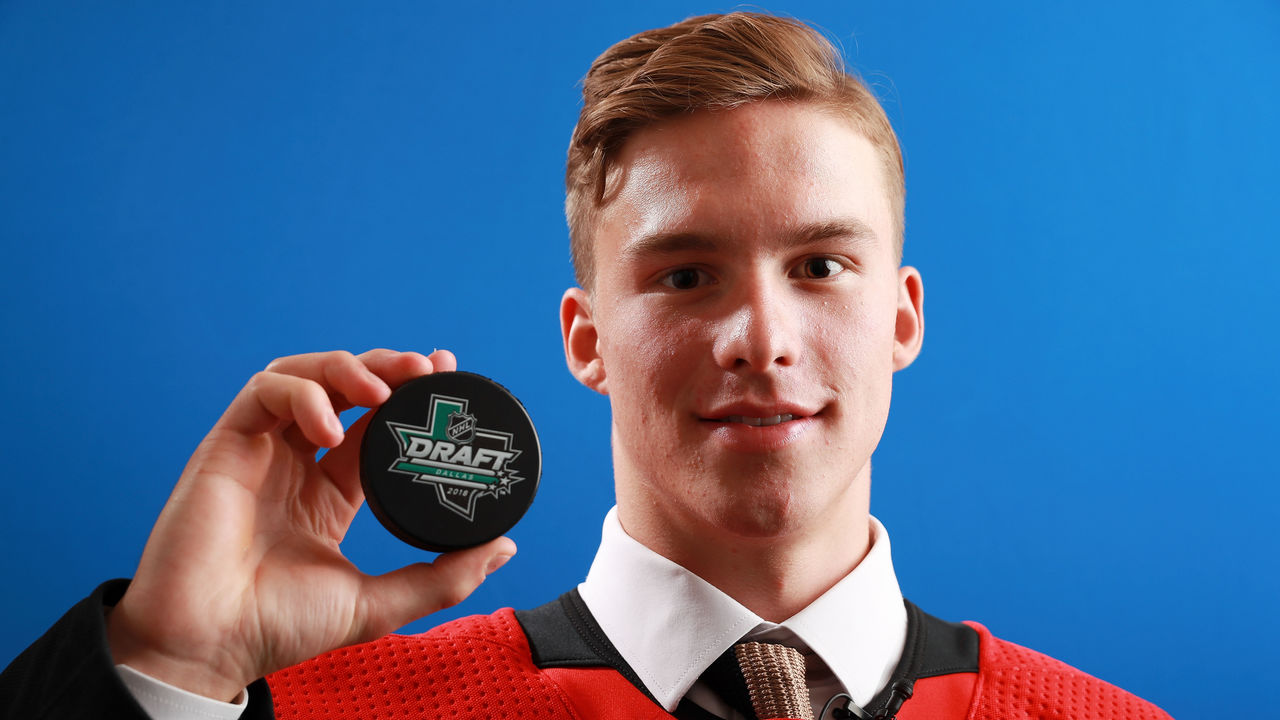 Saying Svechnikov could completely change the direction of this team is a heavy burden, but it's not far from the truth. For a long while, it's felt like the Hurricanes just needed one thing to put them over the top. With his dynamic, take-no-prisoners style of play, Svechnikov could be it. His 0.68 even-strength goals per game in the OHL last season was an almost comically good rate. Get excited to see how his game translates to the NHL.
Islanders: LW Kieffer Bellows, 20
Making the switch from the NCAA to the WHL was clearly the right choice for Bellows. It gave him a chance to play a longer season while acclimating to the more intense NHL and AHL pace. He's 20, so he won't have to return to the junior ranks if the Isles send him down. Given the loss of John Tavares and the signing of several depth forwards, however, there's a chance Bellows could play himself into an NHL roster spot at camp.
Lightning: RW Taylor Raddysh, 20
Who won't be exciting to watch for the Lightning at camp this fall? That's the real question. Taylor Raddysh is probably the one to keep an eye on, however. He finished his OHL career with the Greyhounds, and while the Syracuse Crunch are likely his next destination, it wouldn't be shocking to see him make a few injury call-up appearances this season.
Maple Leafs: D Timothy Liljegren, 19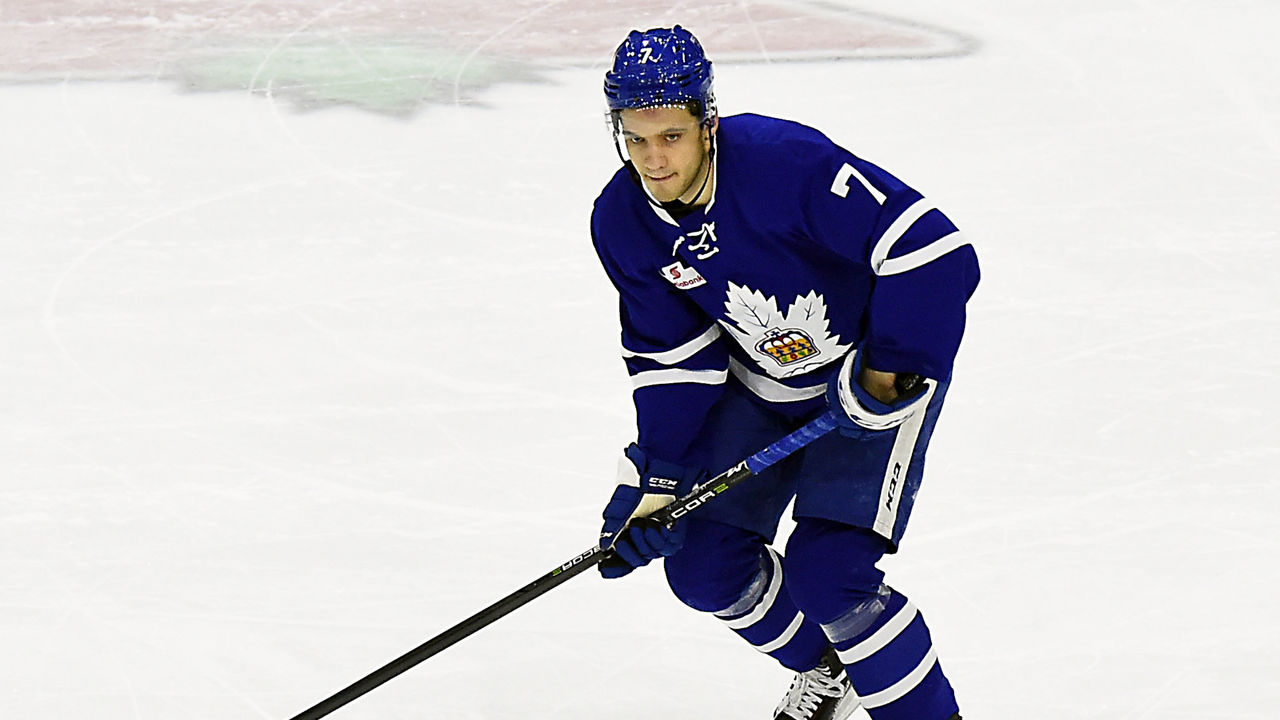 There are almost too many exciting Maple Leafs prospects to choose from amid Toronto's impressive turnaround. Timothy Liljegren was a particularly good get on defense at No. 17 in 2017, and while he probably isn't NHL-ready yet, fans will enjoy getting a taste of what the future holds during camp. He had a pretty solid first season with the Marlies, and will only get better.
Panthers: C Henrik Borgstrom, 20
Borgstrom made his debut in March, playing in four games for the Panthers. It's not a stretch to think he's ready for a full season at the NHL level. The 20-year-old is a dynamic playmaker and brings a high-end offensive skill set that Florida was sorely lacking last season.
Penguins: C Teddy Blueger, 23
Blueger's been holding his own against NHL regulars in Da Beauty League, a Minnesota-based summer league that's grown rapidly in popularity via social media. He's still got some time in the AHL ahead of him, especially given the Penguins' depth at center, but he's one to keep an eye on during camp and beyond.
Rangers: C Filip Chytil, 18
Chytil played nine games with the Rangers last season. With New York in the midst of an on-the-fly rebuild, that number will likely be much higher in 2018-19. He's a slick and skilled offensive player who can think the game at high speeds - something new Rangers coach David Quinn will appreciate.
Red Wings: RW Filip Zadina, 18
Zadina was a tied-with-a-bow gift for the Red Wings at No. 6 overall, and there's a pretty solid chance he'll start this season on their roster. He's also just plain fun to watch, so fans should get excited to see him alongside NHL regulars even if he isn't quite ready yet.
Sabres: C Casey Mittelstadt, 19
Choosing Rasmus Dahlin as the Sabres' prospect to watch feels like cheating. Fortunately, there's another easy pick in their pool - Mittelstadt. Sure, he's already played in six games and had five points, and he's expected to be a roster mainstay, but he still counts as a prospect, and he's poised to make a splash.
Senators: C Logan Brown, 20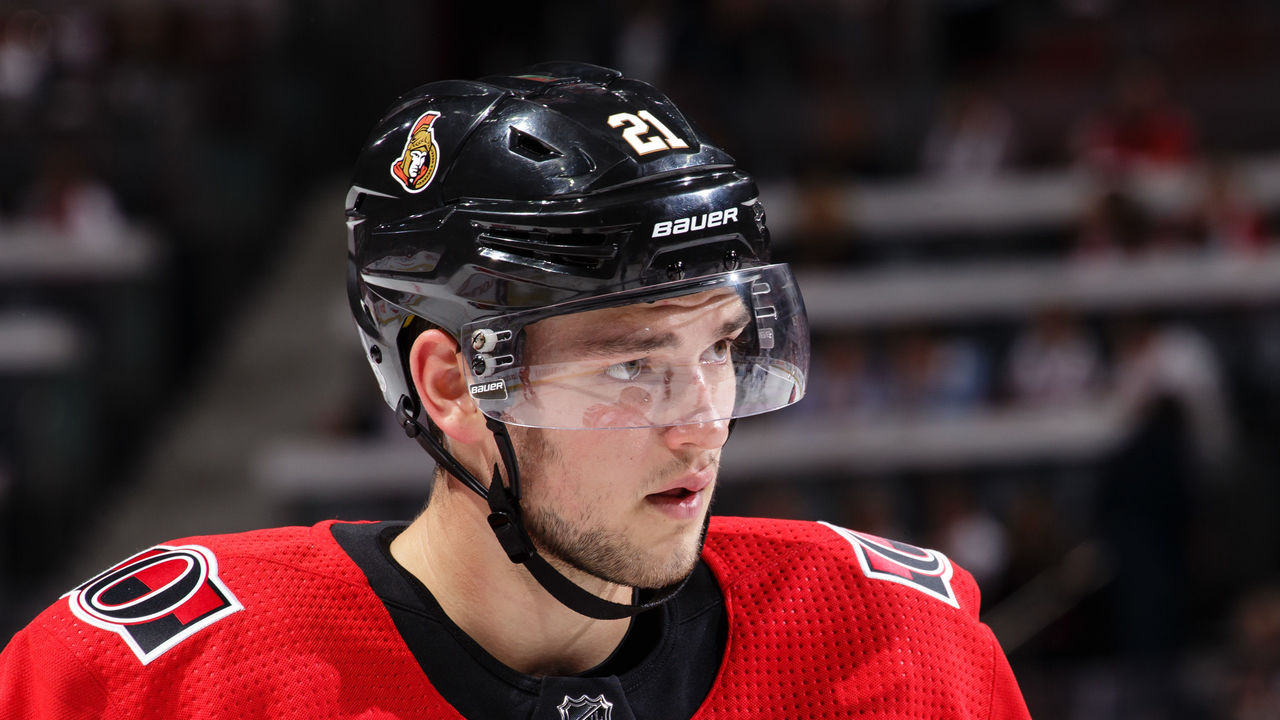 The Senators are kind of a mess. For some prospects, that might be a golden opportunity. Brown, who's coming off an injury-shortened season that included a bronze medal at the world juniors, is one player who should take advantage of that opportunity. Brown will undoubtedly go into camp with the goal of using his high-end playmaking skills to secure an NHL spot, rather than settling for playing in Belleville.
Hannah Stuart keeps a close eye on both drafted and draft-eligible prospects and can usually be found trying to learn more about hockey analytics. She has previously written for FanRag Sports, The Hockey Writers, and Hooked On Hockey Magazine, and can also be found at High Heels and High Sticks. Find her on Twitter at @HockeyWthHannah.
(Photos courtesy: Getty Images)