Schultz: The Titans are in trouble if Tannehill's bubble has burst
Joshua Bessex / Getty Images
Is there a more disappointing team to begin the NFL season than the Tennessee Titans?
It's not just the 0-2 start - which is bad enough for the reigning No. 1 seed in the AFC - but rather the offense, or lack thereof.
The Titans rank 27th in total offense (273 yards per game) and 28th in scoring (13.5 points per game). A porous line hasn't helped, but the main culprit is quarterback Ryan Tannehill, who's completed 58.5% of his passes for a measly 383 yards, two touchdowns, and two interceptions - including a pick-6 on Monday against Buffalo.
"I don't think I'm making a crazy declaration by saying the quarterback is not good enough, but he's not," one scout tells theScore.
"He was never a franchise guy. Their play-calling is predictable, which won't change unless they start running the ball. Tannehill's a good athlete, but he doesn't move quite as well as he used to. That was always a way out for him, and now that he's not as effective with his legs, we are seeing his other deficiencies."
We've also seen the effects of not having Pro Bowl wide receiver A.J. Brown, whom the Titans traded to the Eagles on draft night.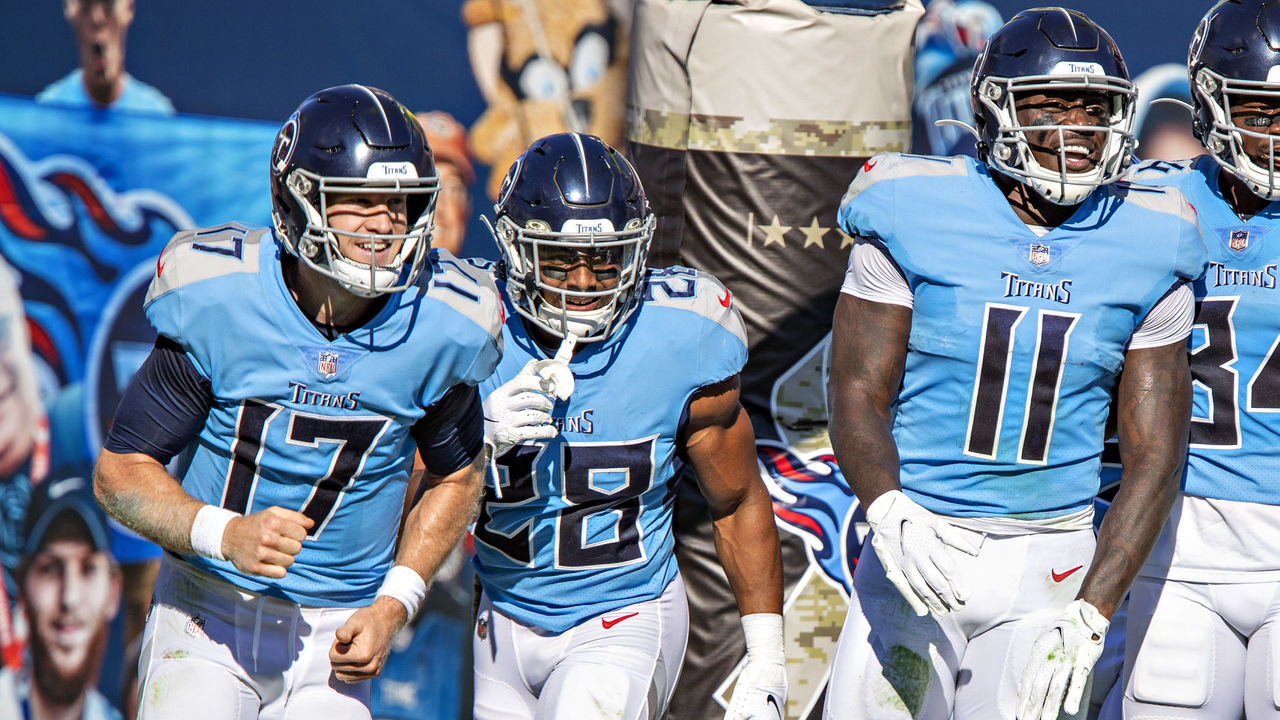 Just look at what Brown's already done to elevate Jalen Hurts in Philadelphia. Brown is dominant on 50-50 balls and an excellent third-down option. He can block, he can run after the catch - he can pretty much do everything. Through two games, he was tied for fifth in catches (15) and sixth in yards (224). PFF has given Brown an 87.2 grade, which is third among wide receivers behind Stefon Diggs and Cooper Kupp. It's no coincidence that Hurts is an early MVP front-runner while guiding the Eagles to a 2-0 start.
The Titans also acquired former Rams standout Robert Woods, long regarded as one of the league's top route-runners even if he lacks Brown's physical tools. Woods, however, has just 52 yards on five catches and seven targets.
"Woods isn't A.J. Brown, but he's solid enough," the scout says. "They think (2022 first-round pick) Treylon Burks is going to be an A.J. Brown type of player, but Woods still has to be more involved."
With an ineffective passing game, it's no wonder all-world running back Derrick Henry has yet to find his footing. Henry has amassed 101 yards in two games with an average of 3.1 yards per carry - shockingly low numbers for a player of his caliber. With Tannehill struggling, The King is seeing eight or more defenders in the box on an NFL-leading 30% of his runs.
To be fair, Henry is coming off a foot fracture and is perhaps not yet fully healthy, but a loaded box will halt any great runner. In fact, 101 of his yards (96%) have come after contact, according to PFF.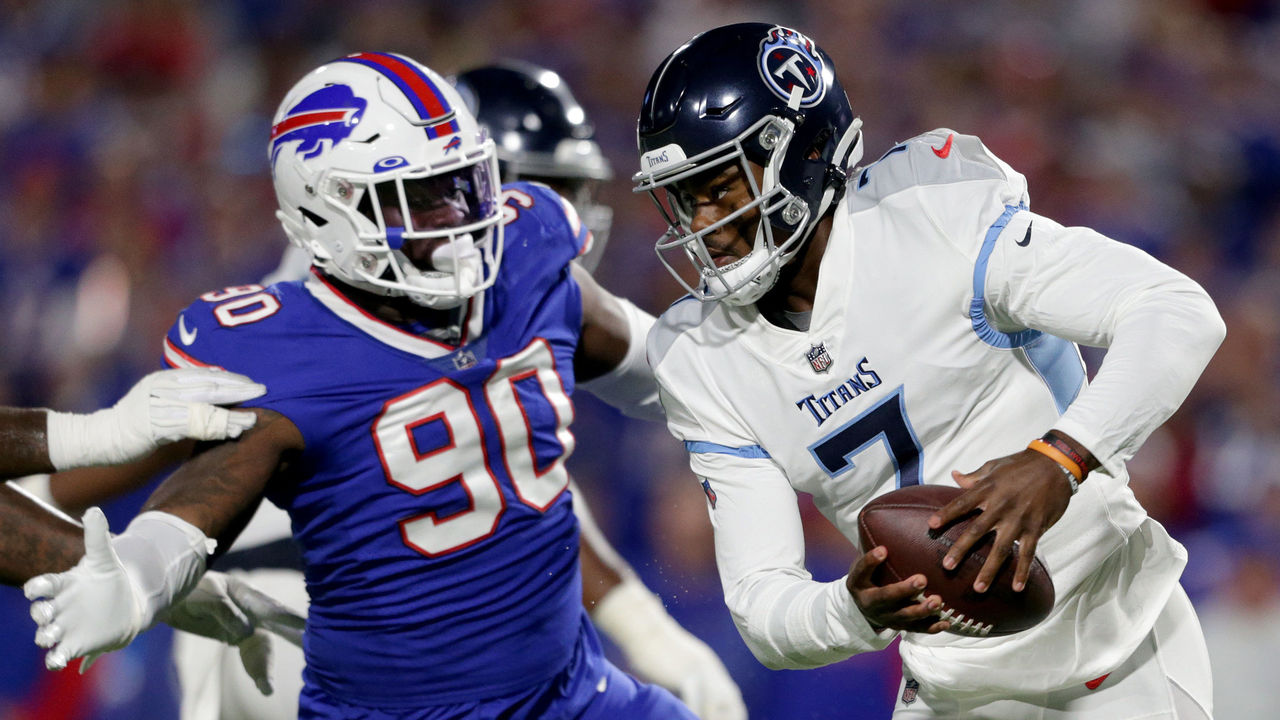 It remains to be seen whether head coach Mike Vrabel will hand the keys to rookie Malik Willis, who got 19 minutes of playing time against the Bills on Monday. But the Titans need to at least consider what the rookie quarterback might provide. Willis, a third-round draft choice out of Liberty, has all the traits to become a dude in this league.
Similar to Hurts, Willis is built like a Mack truck. His ability as both a runner and deep-ball thrower stems from an uncommonly powerful lower base.
"Really strong kid," an NFL head coach told me before the draft. "And if we needed a quarterback, I'd be more interested. … High-upside guy with a very strong arm and seems to work at it."
"Upside" doesn't necessarily translate to immediate success. But Tannehill's current level of play is hardly doing the job. Perhaps Willis could be what the Titans need to right the ship and save their sinking season.
Jordan Schultz is theScore's NFL insider and senior NBA analyst. Follow him on Twitter, Instagram, and TikTok.
Comments
✕
Schultz: The Titans are in trouble if Tannehill's bubble has burst
  Got something to say? Leave a comment below!