10 takeaways from NFL Week 16
L to R (Getty Images): Omar Rawlings/Andy Lyons/Jamie Squire
Sunday Rundown recaps the most important developments from the day's action and examines their significance moving forward.
Bills take control of AFC East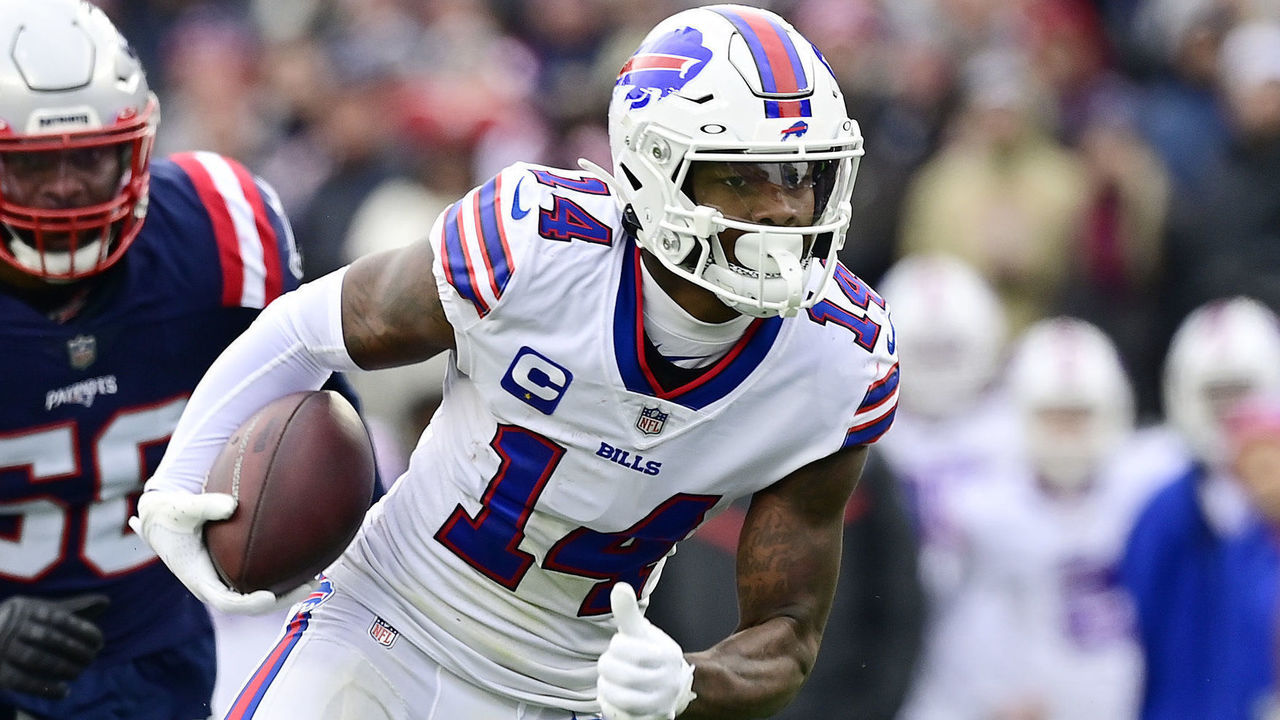 Was it really just three weeks ago that the Buffalo Bills lost to the New England Patriots at home on a night when the Patriots attempted just three passes? Are we sure that didn't happen in some other season?
The narrative sure is different now. The Bills rolled to an impressive win in Sunday's rematch at Foxboro, with Josh Allen using his arm (30-for-47, 314 passing yards, 3 TDs, 0.42 EPA/dropback) and his legs (64 rushing yards on 12 carries). Buffalo's defense also took some of the shine off Pats rookie QB Mac Jones, who was a blah 14-for-32 for 145 yards and two interceptions. New England also went just 1-for-10 on third down.
Oh, hey, look at that: The Bills and Pats might be tied atop the AFC East, but Buffalo owns the tiebreaker because it has a better division record (4-1 to 3-2). The Bills host the Atlanta Falcons and New York Jets to close out the season, while the Pats host the Jacksonville Jaguars and visit the Miami Dolphins.
Allen has had his ups and downs this year, but his ability to use his legs and make plays out of structure still makes him as dangerous as any QB in the league, as this indicates:
Allen did that against the league's most efficient defense in late December, too. That's as promising a sign as any for the Bills' postseason prospects.
Bengals take control of AFC North
Like a lot of other squads during this season of parity, the Cincinnati Bengals have had their Jekyll-and-Hyde moments. But they're now in the captain's chair in the AFC North after drilling the depleted Baltimore Ravens, and they control their fate.
Because the Bengals have swept both the Ravens and Pittsburgh Steelers - the first time that's happened since 2009 - they have what's essentially a two-game lead with two games to play. Next week's home date with the smoking-hot Kansas City Chiefs ought to have a playoff feel.
Lastly, Joe Burrow threw for 525 yards - the fourth-most in a game in league history. He admitted postgame that he took some motivation from Ravens defensive coordinator Wink Martindale this week when the latter said, "I don't think we're ready to buy a gold jacket for Joe." That might explain why Burrow was still on the field and throwing deep late in the game. And if that adds a little edge to these intradivision get-togethers going forward, that's a good thing.
More Bengals-Ravens beef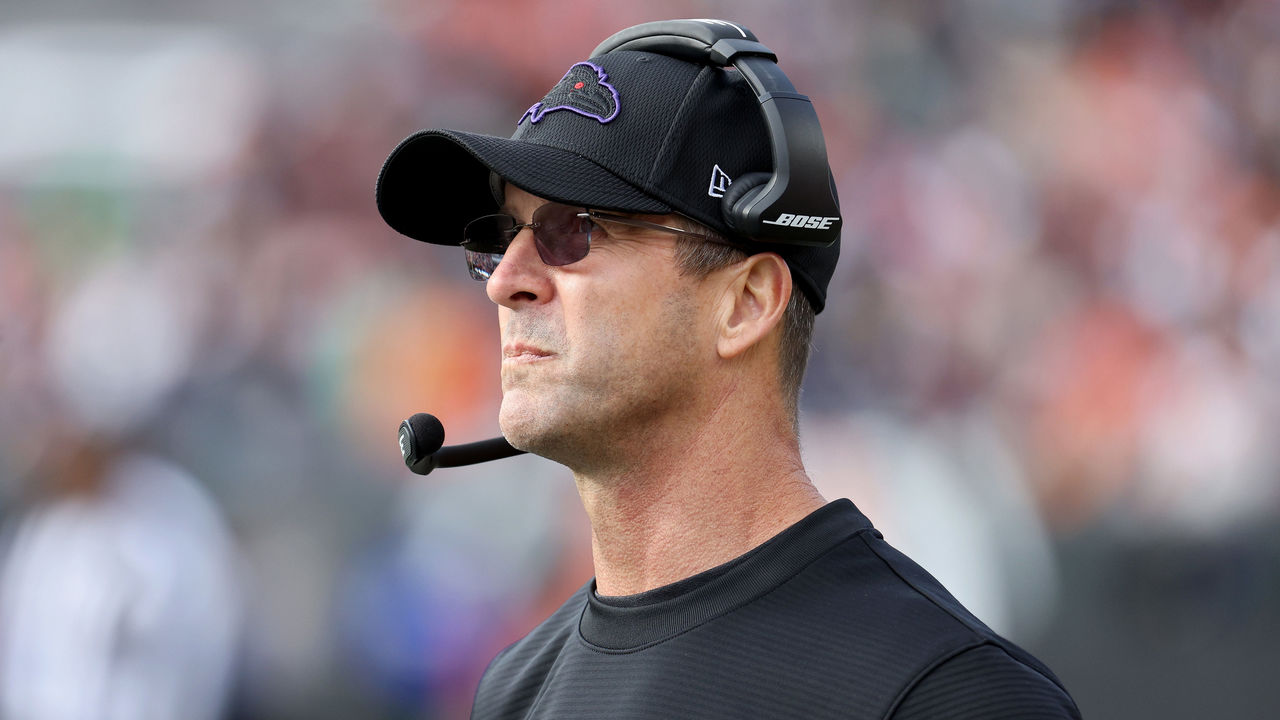 It sure seems like the Ravens and Bengals have some genuine beef with each other that goes beyond what Martindale said about Burrow.
During the postgame handshake, Baltimore head coach John Harbaugh appeared to say something to Cincinnati head coach Zac Taylor about the Bengals continuing to throw the ball despite having a huge lead late in the game.
Harbaugh chose to take the high road when asked about it, though. "They call their plays, we call our plays," he told reporters. Someone probably reminded him that he called a QB sweep in a kneel-down situation against the Denver Broncos back in Week 4, just so the Ravens could tie the league record for most consecutive 100-yard rushing games.
Meanwhile, when a reporter asked Taylor whether he'd feel sorry for an opponent ravaged by injuries, he brought up how the Ravens thumped a beaten-up Bengals team in last year's season finale.
"No, heck no," Taylor said. "No. No, no, no. Week 17 last year, we had hardly anybody left. And I didn't feel anybody minimizing their win against us. We sure as heck know how hard it is to win in December. These guys have fought hard. We asked them to answer the bell; they did. That's still the Baltimore Ravens out there, playing meaningful football for them. And so our guys shouldn't apologize for one second for the performance they went out there and did today."
It's not the spiciest beef, but there's definitely some sizzle there.
Eagles keep rolling
After a shaky first half, the Philadelphia Eagles got it together to steamroll the New York Giants. Philly has now won five of six to nudge its way into the seventh and final playoff spot in the NFC. A 10-7 finish is possible: The Eagles are at the Washington Football Team next week before closing at home against the Dallas Cowboys in a game that may not matter for the Cowboys' playoff-bye prospects.
Jalen Hurts has been inconsistent this year, and Sunday's game was a microcosm of that. But he's also shown how unflappable he can be. No matter how the Eagles' season ends - and it's unlikely to end with a deep playoff run - Hurts has earned at least another year as the starter. Philly's offensive line might be the league's best, and they've got three first-round picks coming their way in the spring.
Hurts' do-or-die opportunity as the franchise QB will come, and it will be fascinating to see what he can do with even more around him. But he also isn't done with 2021 yet, either.
Are the Giants really going to do this?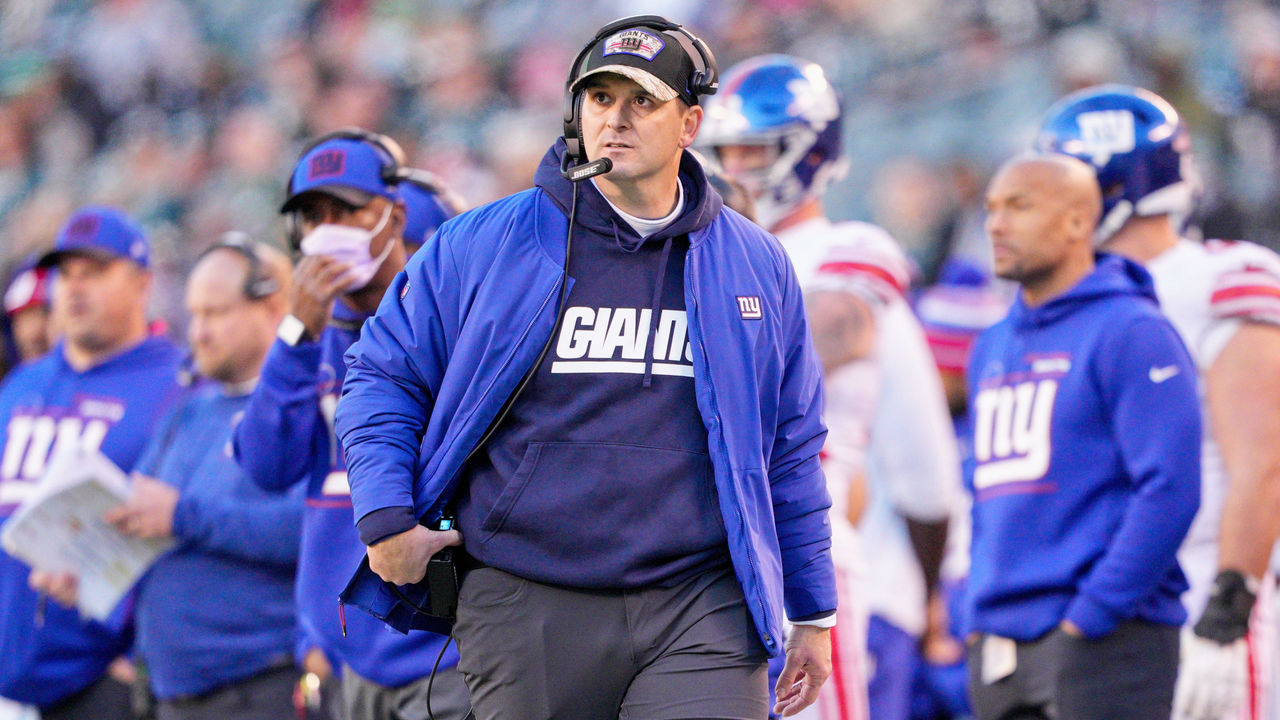 The biggest story surrounding the Giants wasn't their dreadful loss in Philly. Instead, it was a report from ESPN's Adam Schefter that said the Giants intend to keep head coach Joe Judge and quarterback Daniel Jones next year, even if (as is expected) general manager Dave Gettleman retires or is fired.
The Jones news isn't a surprise. He'll earn a shade less than $4 million in guaranteed money next season, the final year of his rookie deal. That's a bargain. The bigger tell will come by May 3, the deadline for when New York must decide whether to pick up Jones' fifth-year option, which would lock him in for 2023 at a fully guaranteed rate of roughly $22 million. That probably won't happen.
Keeping Judge is the more curious move. Head coaches typically don't stick around when new general managers are brought on board. And when they do - Adam Gase and Rex Ryan with the New York Jets, Ron Rivera with the Carolina Panthers - it usually doesn't end well. Andy Reid stayed on after the Chiefs fired John Dorsey, but Reid's had significant personnel input and authority for a long time, including during his years with the Eagles.
The Giants' next GM would presumably be hired with Judge's input and approval, but it's hard to see why handing him even more power at this point would make much sense. Then again, the Giants have been awfully good at doing things that make little sense for about a decade now.
A good day for fourth-down aggressiveness
Since the usual suspects are always quick to blame aNaLyTiCs when data-driven decisions fail, let's take a moment to point out all the successes that took place Sunday when teams chose to be aggressive on fourth down:
The Atlanta Falcons went for it on fourth-and-1 from the 6 when trailing the Detroit Lions 3-0 in the second quarter. They scored a TD on the same play and won 20-16.
The Lions were 3-for-4 on fourth down (including a fake punt), and all three conversions continued series that led to 10 points.
The Bengals were 2-for-2. One resulted in a TD on fourth-and-goal from the 1, the other sustained a drive that ended with another touchdown.
The Los Angeles Rams converted their only attempt against the Minnesota Vikings, and it led to a TD. Minnesota did the same, and it led to a field goal.
The New York Jets and Jacksonville Jaguars went a combined 5-for-8 on fourth down in their game.
The Chicago Bears were 1-for-3, but that one conversion led to a field goal in a game they won by one point.
The Las Vegas Raiders converted their only try, and it led to a field goal that put them ahead of the Denver Broncos by four in the fourth quarter. This was right after the Broncos missed a 55-yard field goal after opting not to go for it on fourth-and-3 from Vegas' 37.
The Bills and Patriots were a combined 8-for-10. Buffalo's lone failure in four tries happened on the New England 1-yard line when Emmanuel Sanders dropped a TD pass. But with the Pats pinned deep, the Bills subsequently got the ball back at the Patriots' 42 and drove for a TD at the end of the half that extended their lead to 17-7. Later, leading 26-21 with 4:27 to go in the game and facing fourth-and-1 from the New England 34, Buffalo had Allen keep it and bounce it outside for a first down. The Bills eventually scored the TD that sealed the game.
The anti-analytics dinosaurs no doubt forgot to notice all of this.
Jaguars take control of the race for No. 1 pick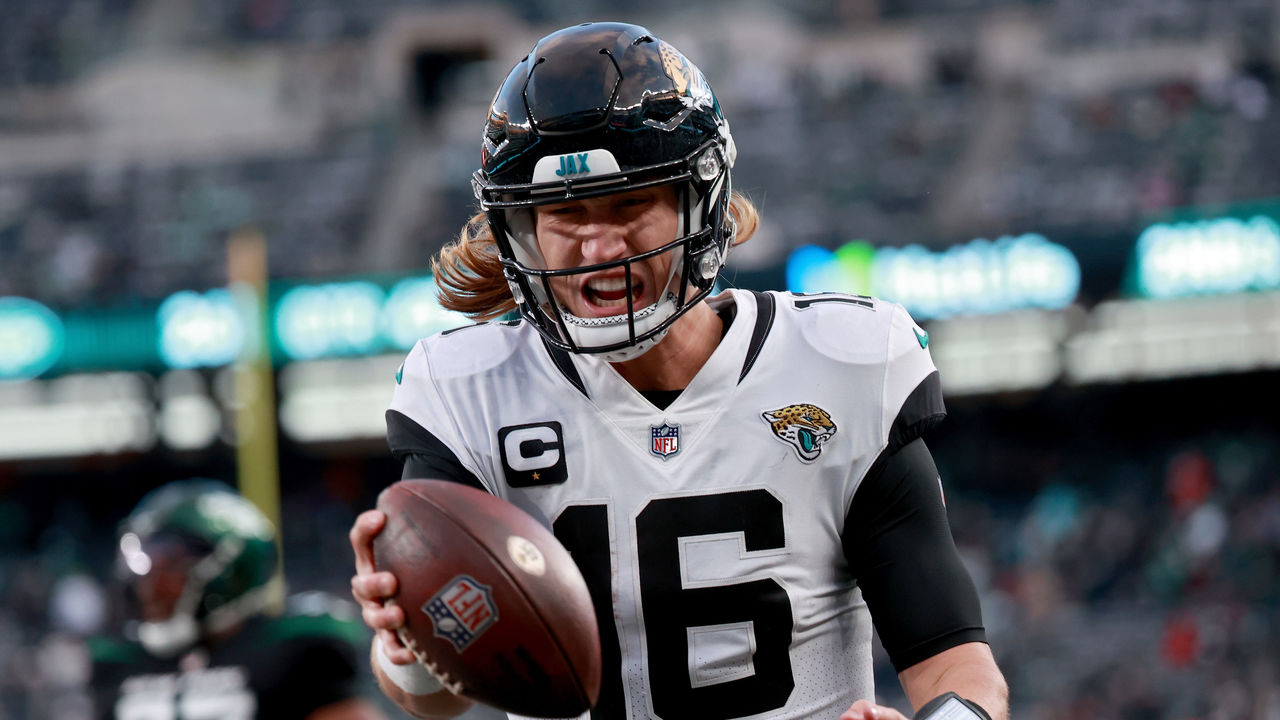 Jaguars-Jets was a biggie for the top spot on next year's draft board. It was close, but the Jags came out on top with a close loss Sunday.
And they did it in style: First, Trevor Lawrence spiked the ball to stop the clock while trailing by five with 13 seconds to go ... but he did it on third down. Then, on fourth down, with the play clock nearing zero, Jacksonville was forced to rush a snap that led to an illegal shift penalty, even as Lawrence's pass to Marvin Jones fell incomplete. That's the way to lose.
At 2-13, the Jags still have a half-game lead over the Lions in the race for the No. 1 pick, per Tankathon. They also still have to play the Patriots and Indianapolis Colts. The Jets represented their best late-season chance to get a win, but they took care of business by gutting out a huge loss.
Geez, Chargers
A lot of teams have been flat-out weird this season, but the Los Angeles Chargers are stating their case as the league's weirdest.
L.A. lost to the Houston Texans and gave up 41 points. The Texans hadn't scored more than 22 points against any squad other than the Jaguars all season. Edge rusher Joey Bosa, running back Austin Ekeler, center Corey Linsley, and wideouts Mike Williams and Jalen Guyton didn't play. But still, a lot of teams are battling numerous injuries and COVID-related absences, and this was against the Texans. And, no, the analytics bogeyman can't be blamed, either, since L.A. didn't run a single fourth-down play all game.
The Chargers have one of the league's best young quarterbacks in Justin Herbert, and as things stand right now, they would miss the playoffs. Go figure.
What about Davis Mills?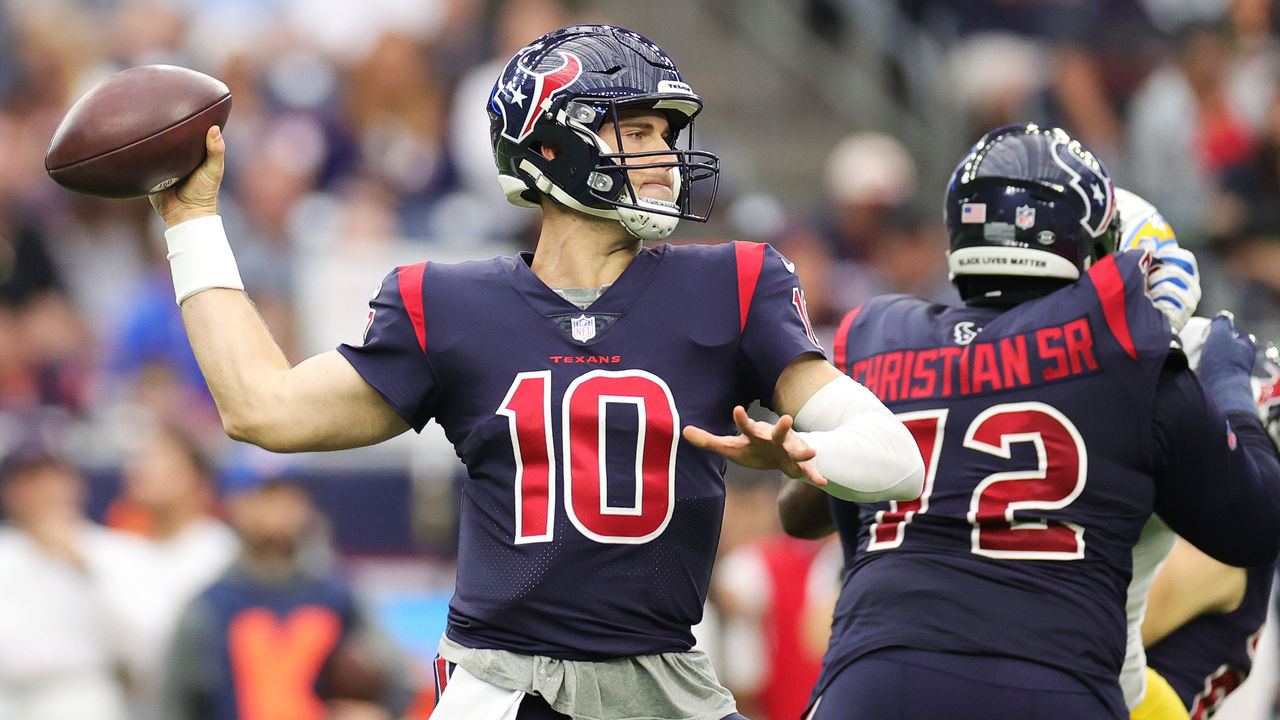 The Texans' rookie quarterback, who was selected in the third round, had an impressive EPA/dropback of 0.60 in Sunday's win. Presented without comment, here's a look at how Mills' stats this year compare to the four QBs taken in the first round who've all seen significant action. EPA/dropback totals via RBSDM.com and Total QBR via ESPN:
| Name | GP | Comp.% | Yards | Y/A | TD | INT | Sacked | EPA/DB | Total QBR |
| --- | --- | --- | --- | --- | --- | --- | --- | --- | --- |
| Mac Jones | 15 | 67.2% | 3313 | 7.2 | 18 | 12 | 26 | 0.106 | 51.6 |
| Trevor Lawrence | 15 | 58.7% | 3225 | 5.9 | 9 | 14 | 29 | -0.036 | 32.6 |
| Davis Mills | 11 | 66.6% | 2200 | 6.7 | 12 | 9 | 26 | -0.095 | 32.0 |
| Zach Wilson | 11 | 56.7% | 2013 | 6.1 | 7 | 11 | 35 | -0.136 | 28.2 |
| Justin Fields | 12 | 58.9% | 1870 | 6.9 | 7 | 10 | 36 | -0.104 | 25.3 |
Good teams asserting themselves
Trying to suss out which teams are "actually good" this season has been a chore. But with just two weeks remaining, a handful of teams can safely be described as "actually good": Bills, Chiefs, Packers, Bucs, Rams, and Cowboys.
Kansas City, Green Bay, Tampa Bay, and Dallas have all clinched their respective division titles. The L.A. Rams and Arizona Cardinals have also locked up playoff spots, but the Cardinals have lost three in a row after a 10-2 start, which isn't "actually good."
The Indianapolis Colts, whose only loss in their last seven games came against the Bucs, might be "actually good," too. After that ... who knows.
Dom Cosentino is a senior features writer at theScore.
Comments
✕
10 takeaways from NFL Week 16
  Got something to say? Leave a comment below!