10 storylines to follow as NFL training camps begin
Todd Olszewski / Getty Images Sport / Getty
The 2021 NFL season is almost here. But after a busy offseason, there's still much to be settled in the final six weeks before kickoff. Here are the 10 biggest storylines to follow during training camp.
Aaron Rodgers' standoff
Saturday marks 47 days until the NFL season opener - and there remains no resolution between the Green Bay Packers and quarterback Aaron Rodgers. Is the league really about to embark on a season without the reigning MVP?
Rodgers has his heels dug in. The latest reports indicate the Packers offered the 37-year-old a contract extension that would not only keep him with Green Bay for the next five years but also make him the highest-paid player in the NFL. Yet Rodgers apparently declined.
If it's not about money or job security, perhaps ESPN's Adam Schefter is correct: Perhaps Rodgers simply wants out.
This pseudo-holdout is one of the only cards Rodgers can play, but the Packers aren't inclined to trade the league's best player. That may force Rodgers to pursue an unconventional route, much like Carson Palmer did when he retired in 2011 to force a trade from the Cincinnati Bengals to the then-Oakland Raiders that October.
It remains to be seen how this drama plays out, and the next move appears to be Rodgers' to make. Will the gunslinger report to training camp Tuesday? Or will the Packers be forced to move forward with Jordan Love under center in Week 1?
Broncos' QB battle
Training camp is rife with position battles, and one of the highest-profile competitions will pit Drew Lock against Teddy Bridgewater for the Denver Broncos' starting quarterback job.
Broncos head coach Vic Fangio intends to split reps evenly between the two passers, hoping the rightful winner will emerge.
Each signal-caller has had an opportunity to lead a franchise. Lock, the Broncos' 2019 second-round pick, has started 18 games in two seasons. But he led the team to just four victories in 13 games in 2020, throwing a league-high 15 interceptions and completing 57.3% of his passes.
Bridgewater also led his club to four wins as the Carolina Panthers' starter last season, throwing 15 touchdown passes against 11 interceptions and completing 69.1% of his passes in 15 games.
Bridgewater, 28, is the veteran competition Denver brought in on the eve of this year's draft, costing just a sixth-round pick. The hope is neither he nor the incumbent Lock makes the Broncos look foolish for opting not to draft a quarterback.
Will Tebow make the Jaguars?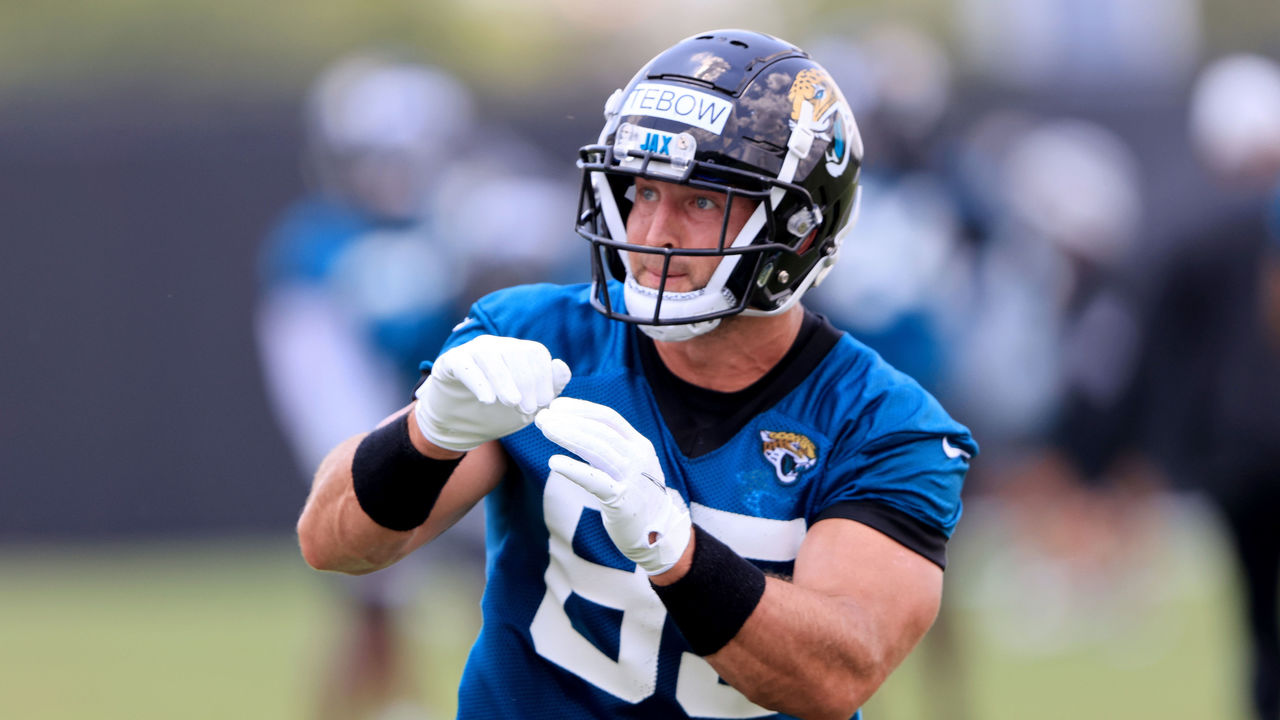 Tim Tebow signed with the Jacksonville Jaguars as a tight end, but he's just one of 90 players invited to training camp. Will he be one of the final 53 to make the team?
His relationship with former college coach and new Jaguars head coach Urban Meyer may have got him in the door, but now the 33-year-old has to prove he's capable of making a position switch nearly 10 years after his last NFL appearance.
Jacksonville's depth chart at tight end includes veterans Chris Manhertz and James O'Shaughnessy, second-year pros Tyler Davis and Ben Ellefson, and 2021 fifth-round pick Luke Farrell. It's certainly no collection of world-beaters, so Tebow has a legitimate shot.
The former first-round pick and minor-league baseball player will have even casual fans tuning in to follow his latest pro sports venture.
Replacing a legend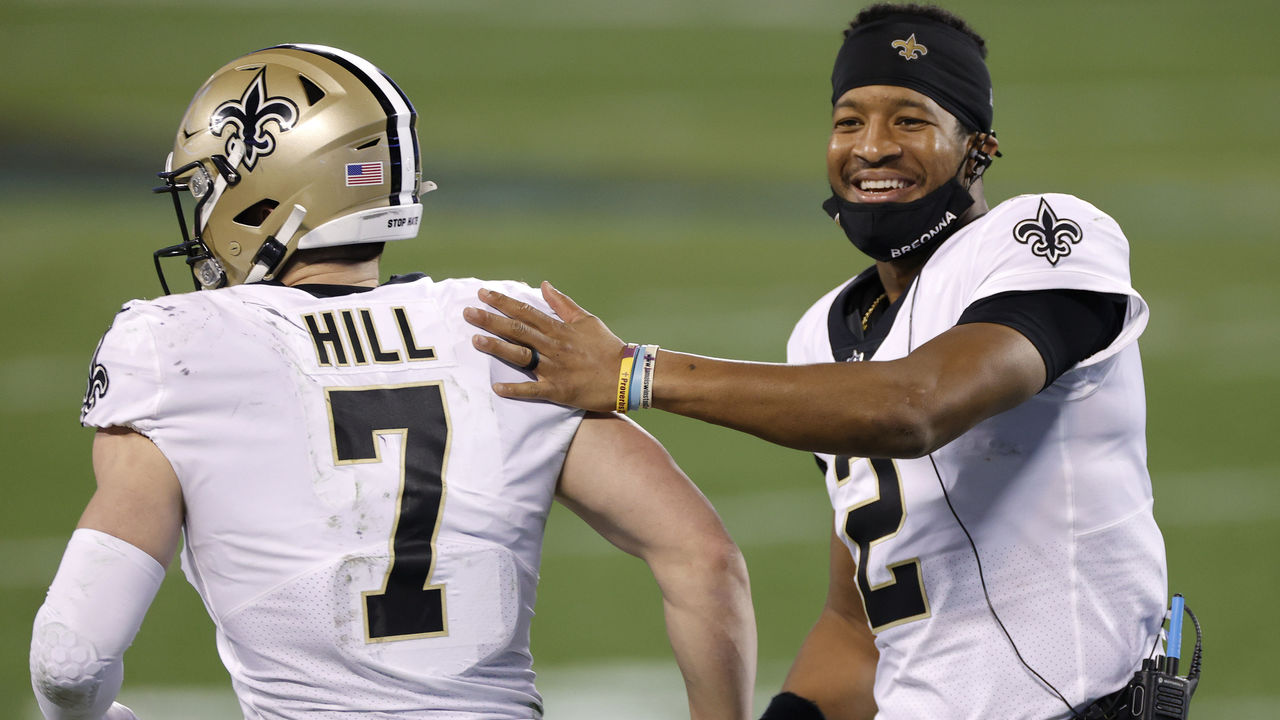 For 15 years, New Orleans Saints fans had the pleasure of watching Drew Brees quarterback their team. Now, either Jameis Winston or Taysom Hill will have to uphold the future Hall of Famer's standard.
Winston has first-round pedigree and five seasons of experience as a starter, but Saints head coach Sean Payton turned to the dual-threat quarterback in Hill when Brees went down to injury last season.
Though his four-game apprenticeship included an ugly Week 11 outing that saw him throw for 78 yards and an interception, Hill eclipsed 230 passing yards in the three other games and tossed two touchdown passes in two contests.
Nonetheless, it's the training camp battle that will determine who opens the year as New Orleans' QB1. And whoever wins the job will have his work cut out; Saints star receiver Michael Thomas will reportedly miss the first month of the season after undergoing ankle surgery.
Player vaccination rates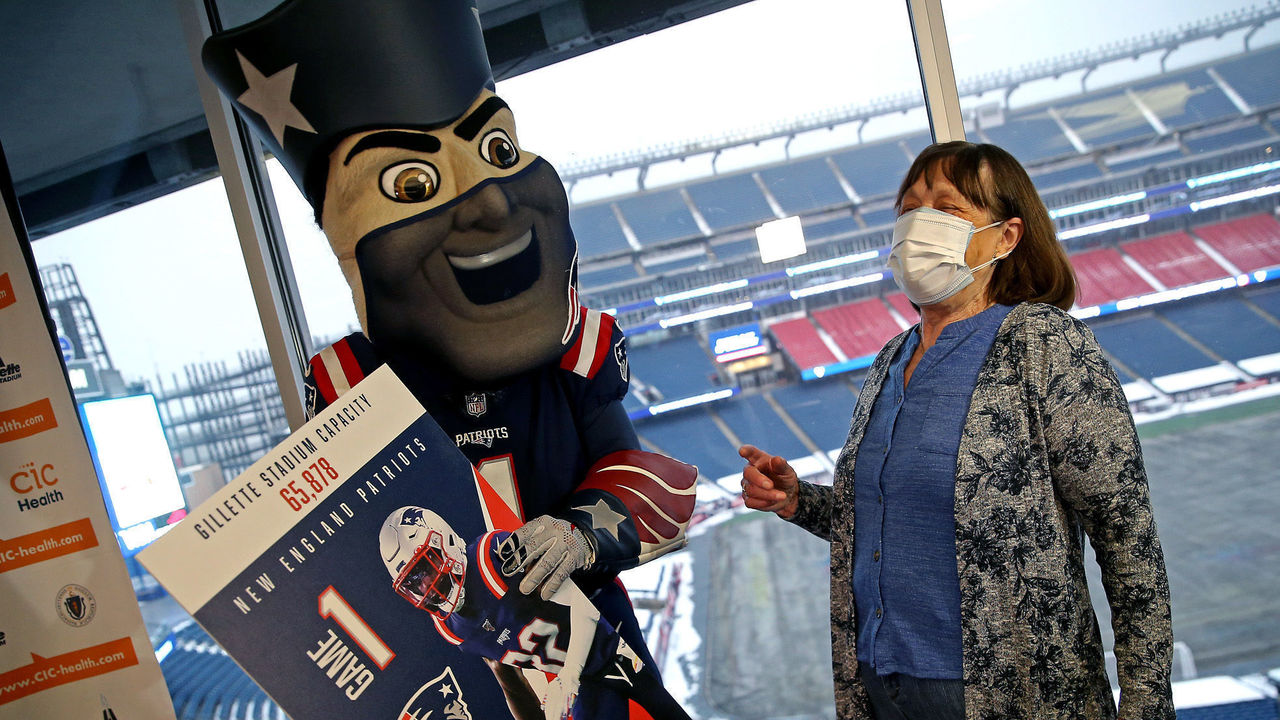 The race is on for those who haven't been vaccinated for COVID-19. As of last week, 80% of NFL players have had at least one dose, and nine teams have at least 90% of their players vaccinated.
The league wants teams to boost those numbers, and it's providing a major incentive to do so: Any game that is canceled due to a COVID-19 outbreak this season and can't be rescheduled will see the team dealing with the outbreak forfeit the contest.
Such losses in the standings will create monetary problems as well. Players on both teams won't be paid for missed games, and any club responsible for an outbreak due to unvaccinated players will have to cover financial losses.
Making or missing the NFL playoffs can hinge on a single loss, and the league is placing the onus on its players to ensure the coronavirus doesn't heavily influence the campaign.
Texans' QB uncertainty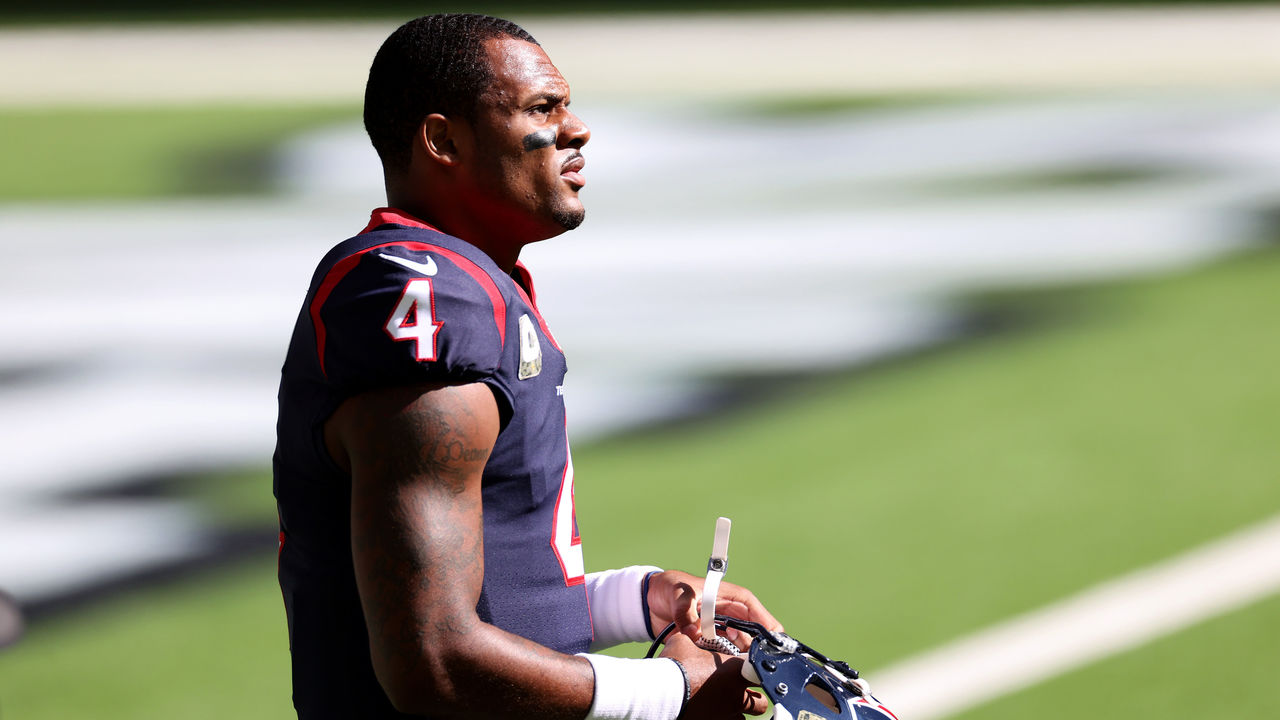 The Houston Texans have a contingency plan if Deshaun Watson is not their quarterback to begin the season, but they still don't know whether they'll need to implement it.
Watson has had 22 sexual assault allegations levied against him this offseason. The NFL continues to investigate the situation and has yet to rule on his playing status for the 2021 campaign. Watson's reportedly expected to arrive on time for training camp this weekend but still wants to be traded.
If Watson isn't available, Houston has veterans Tyrod Taylor and Jeff Driskel and 2021 third-round draft pick Davis Mills as potential replacements.
Taylor's last extended stint as a starter came in 2017. Mills was Houston's first selection in this year's draft and new Texans general manager Nick Caserio's first pick.
Clock ticking for Jimmy G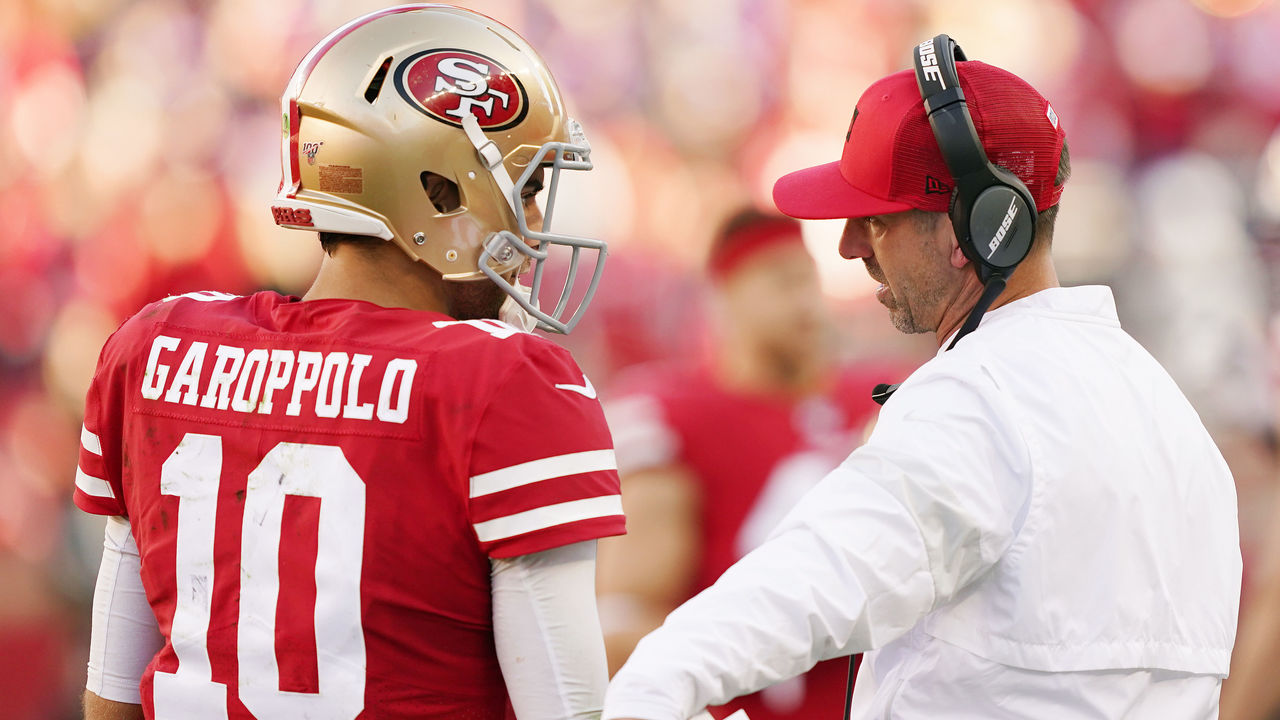 It may not be a quarterback competition in the traditional sense, but Jimmy Garoppolo certainly has a battle on his hands trying to keep rookie Trey Lance from taking his job.
The San Francisco 49ers have already signaled that the 29-year-old Garoppolo must prove he can stay healthy and effective to keep the team from giving Lance the reins.
Lance has a skill set Garoppolo doesn't, one that 49ers head coach Kyle Shanahan has long sought in his quarterbacks. The youngster has the ability to make off-schedule throws and make plays with his feet. He'll also expand Shanahan's playbook.
How quickly could the rookie supplant the quarterback who guided San Francisco to an appearance in Super Bowl LIV? Shanahan has said he won't hesitate to play Lance in Week 1 - if he's ready.
Next QBs to strike it rich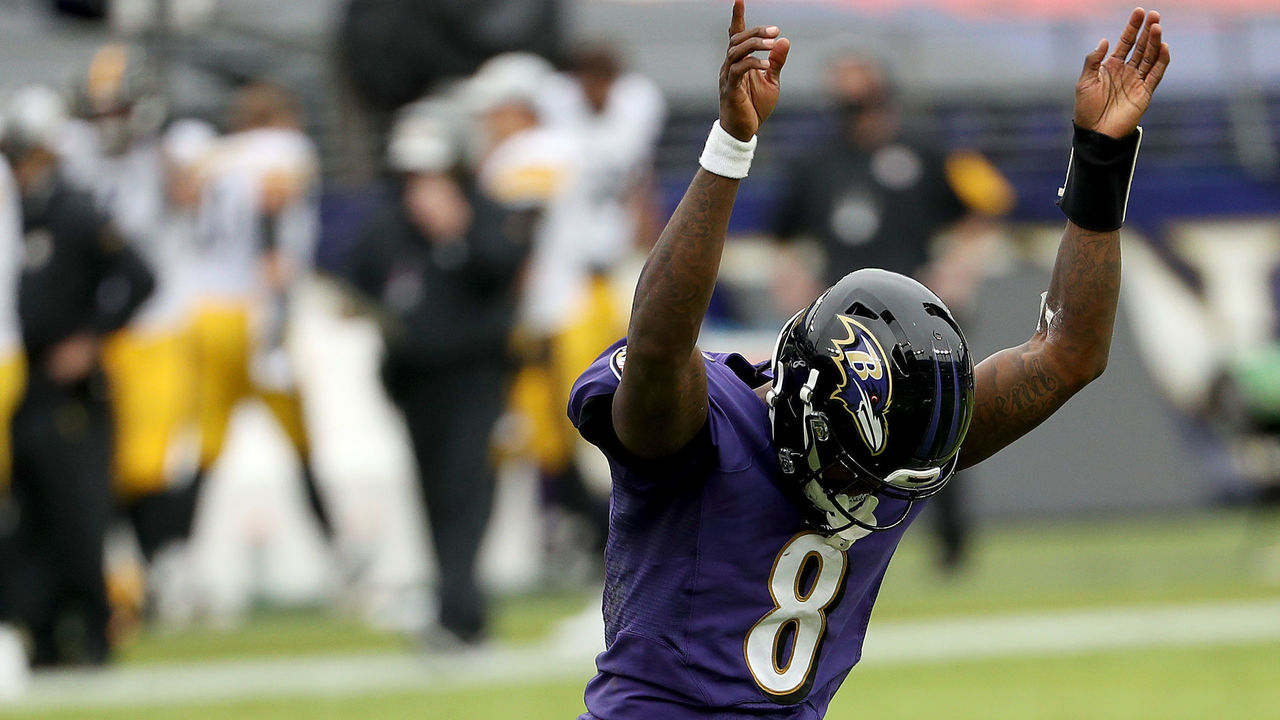 Three of the league's best young quarterbacks are in line to net massive paydays, and they could sign their next contracts before the season begins.
Lamar Jackson of the Baltimore Ravens, Josh Allen of the Buffalo Bills, and Baker Mayfield of the Cleveland Browns are all entering the fourth and final year of their rookie contracts. Each of their teams has picked up their respective fifth-year options, but the time is nigh to lock up the young stars long-term.
All three have proven themselves worthy of being labeled and paid like franchise quarterbacks. Jackson has an NFL MVP trophy on his mantle and has led the Ravens to the playoffs in each of his three seasons at the helm. Allen was an MVP candidate in 2020 and brought the Bills to the cusp of a Super Bowl berth. Mayfield has brought much-needed quarterback stability to a Browns franchise that desperately needed it and helped end the NFL's longest playoff drought.
Each signal-caller will command near-top dollar in the ballpark of Deshaun Watson's four-year, $156-million deal, and it appears Jackson and Allen are closer to getting their deals done. Mayfield's extension talks could reportedly stretch into the season, but with expectations high for Cleveland in 2021, the Browns may be wise to ensure their quarterback is at peace.
Wide-open NFC East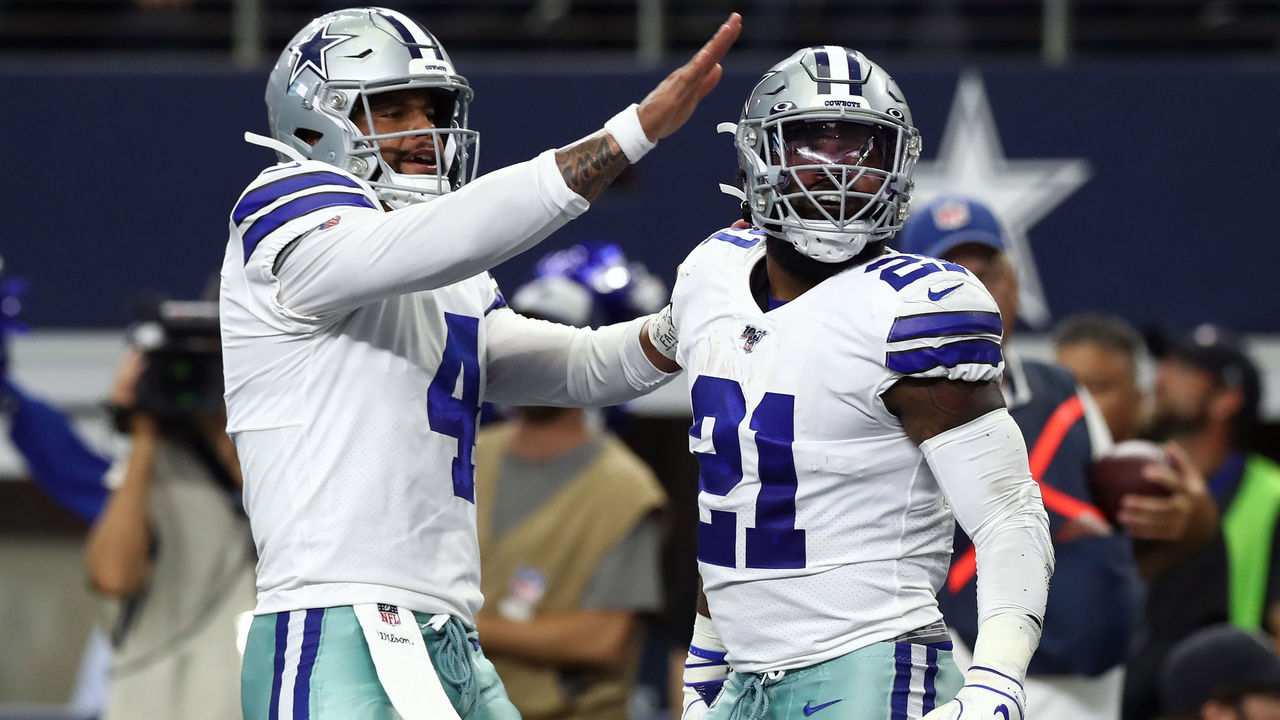 Optimism is everywhere at this time of year, even in the NFC East.
Seven wins were enough to win the division last season, as no team topped the Washington Football Team's .438 win percentage. With an extra game on the schedule, the hope is all four clubs will turn in better showings this season.
Each team can boast of an improved roster. Washington already had a formidable defense and added an array of talent headlined by quarterback Ryan Fitzpatrick. The New York Giants bolstered their arsenal by signing wideout Kenny Golladay and hope to have a healthy Saquon Barkley for the start of the season.
The Dallas Cowboys have Dak Prescott signed long-term, and he's recovered from his gruesome leg injury. The Philadelphia Eagles enter the year with Jalen Hurts as their presumptive starter and added his former college teammate, DeVonta Smith, in the 2021 draft.
Surely one of these teams will improve on last year's results. They couldn't get much worse.
Can Cam hold off Mac?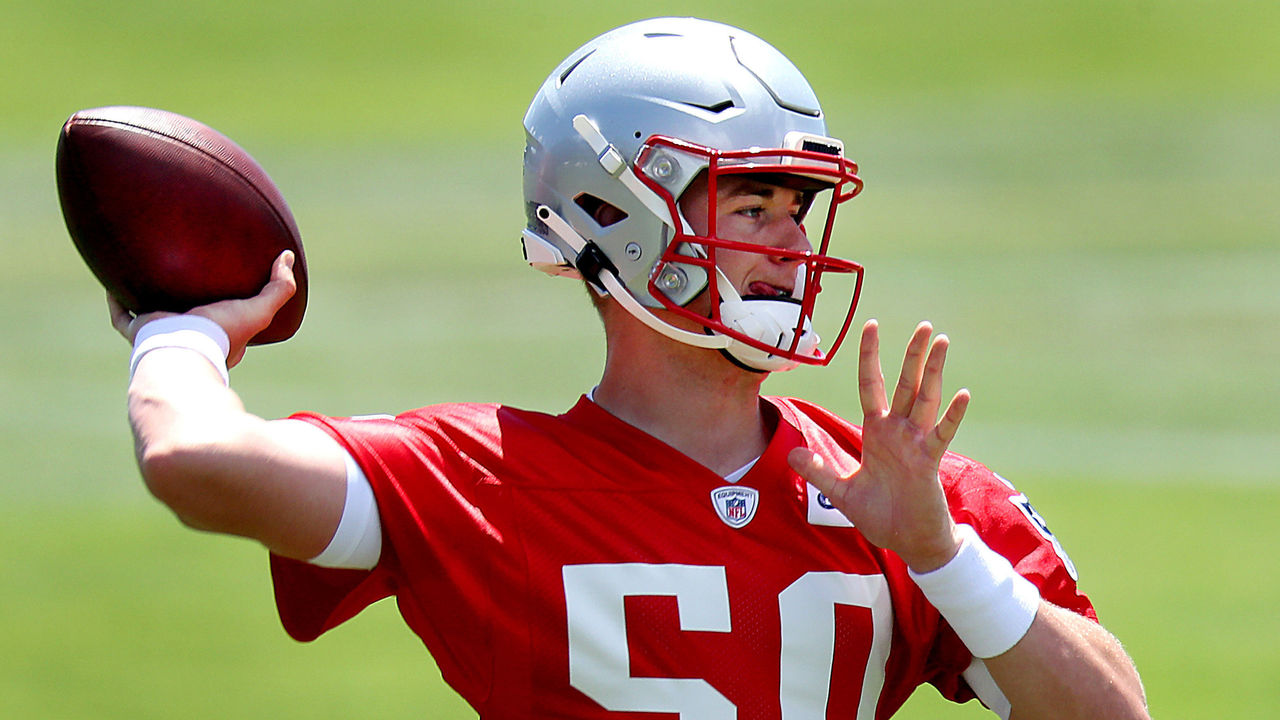 There's another intriguing quarterback battle to watch during training camp: Can New England Patriots incumbent Cam Newton hold off rookie Mac Jones?
Bill Belichick declared Newton the starter even after selecting Jones with the 15th overall pick in this year's draft. The Patriots re-signed Newton to a one-year deal, and the 32-year-old will have the benefit of a second full training camp to grow even more familiar with New England's system.
Belichick did leave the door open for Jones to start, however, if and when he's ready. It would take an eye-popping showing in camp and the preseason to unseat a former NFL MVP, but Jones is the first quarterback the Patriots have drafted in the first round since 1993 due in part to his smarts and decision-making skills.
Despite his seniority, Newton's incentive-laden contract leaves him little margin for error.
Comments
✕
10 storylines to follow as NFL training camps begin
  Got something to say? Leave a comment below!