Why the Buffalo Bills are set up to win more than just free agency
Icon Sportswire / Getty Images
The Buffalo Bills were relatively quiet during free agency's big wave. Their approach was to decorate around the edges - an Emmanuel Sanders here, a Mitchell Trubisky there - while completely avoiding any major bidding wars for expensive players. On paper, the Bills are constructed not only to win now but to have a real shot at sustaining that success. They achieved what they wanted this offseason by positioning themselves to largely avoid dabbling in free agency.
There are numerous ways to build a roster for the long term. The most logical foundational move is to have a quality quarterback on a cheap, rookie contract - and Buffalo has that with Josh Allen. In 2020, Allen developed into both an efficient passer and an effective deep-ball thrower, finally living up to the potential the Bills had hoped to unlock when they traded up to draft him three years ago.
But head coach Sean McDermott and general manager Brandon Beane have also completely remade the team; defensive end Jerry Hughes is the only current Bills player who was on the squad's 53-man roster when McDermott was hired in January 2017. Those efforts have slowly borne fruit: Buffalo has made the playoffs three times in McDermott's four seasons, and in 2020 the Bills won the AFC East for the first time in a generation before reaching the AFC Championship Game.
But this offseason, the Bills also took some big strides toward maintaining their progress by hanging on to a number of potential free agents before they hit the market.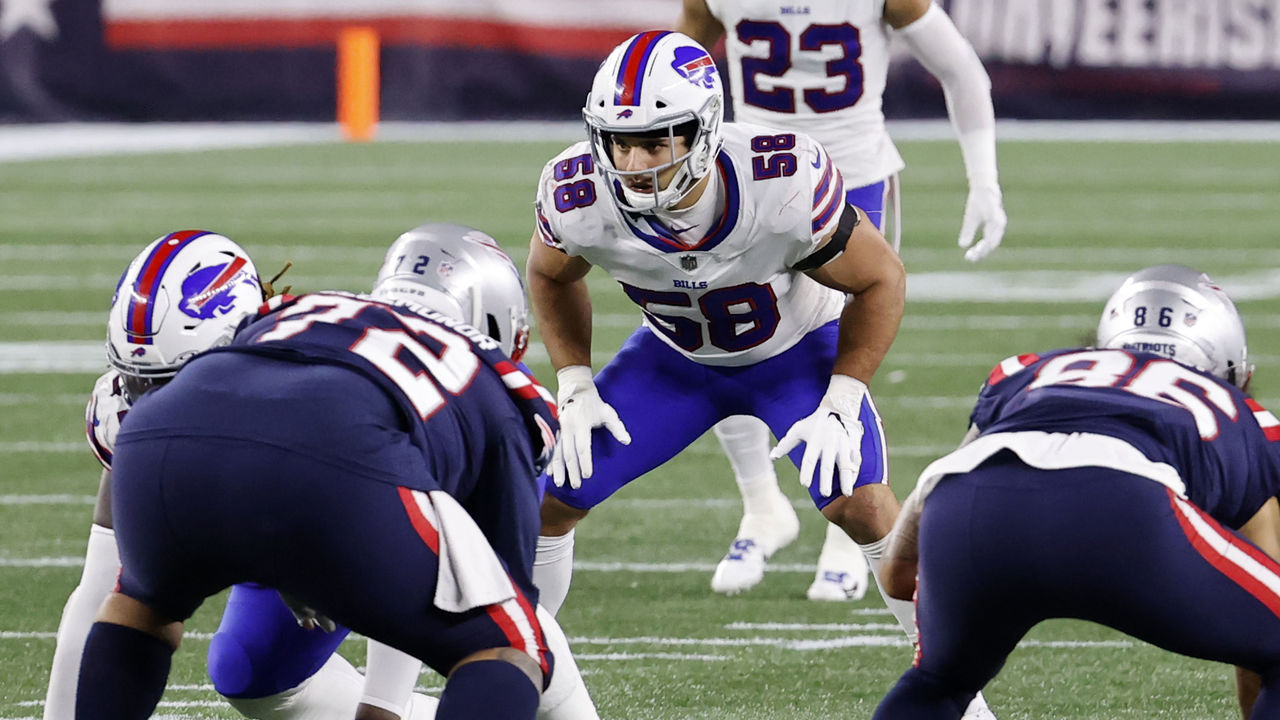 That's right, a franchise that had spent nearly 20 years as an also-ran, that had become the functional equivalent of NFL Siberia, is now a destination of sorts. The Bills re-signed linebacker Matt Milano, right tackle Daryl Williams, right guard Jon Feliciano, and cornerback Levi Wallace. They also got center Mitch Morse and defensive linemen Mario Addison and Vernon Butler to take pay cuts to assist with the team's handling of the 8% reduction in this year's salary cap.
Free agency had thus become an afterthought. The Bills didn't need to do much shopping because they were able to retain much of what they needed. It's the culmination of a clear plan that has repeatedly paid dividends.
"Look at the teams that constantly win: New England, Pittsburgh, New Orleans, Green Bay," Beane told NBC's Peter King in December. "Stability was the number one, most important thing to me - stability and then just drafting, and staying true to the culture we'd try to build and foster."
It took a lot of work to get here. Beane, who had worked with McDermott with the Carolina Panthers, came on in May 2017 and was immediately tasked with clearing out a stable of bad contracts. The medicine the Bills had to swallow left them limping into 2018 with a league-record $53.9 million in dead money - roughly 30% of that year's unadjusted salary cap - sitting on their books.
As a result, Beane and McDermott placed an emphasis on the draft and on finding value in free agency by adding veteran players who had been underperforming elsewhere. Ironically, if this approach sounds familiar, it's because it's the method the Patriots used to spend two decades dominating the Bills, the rest of the AFC East, and the entire NFL. It's easier said than done, but the Bills thus far have shown a knack for it.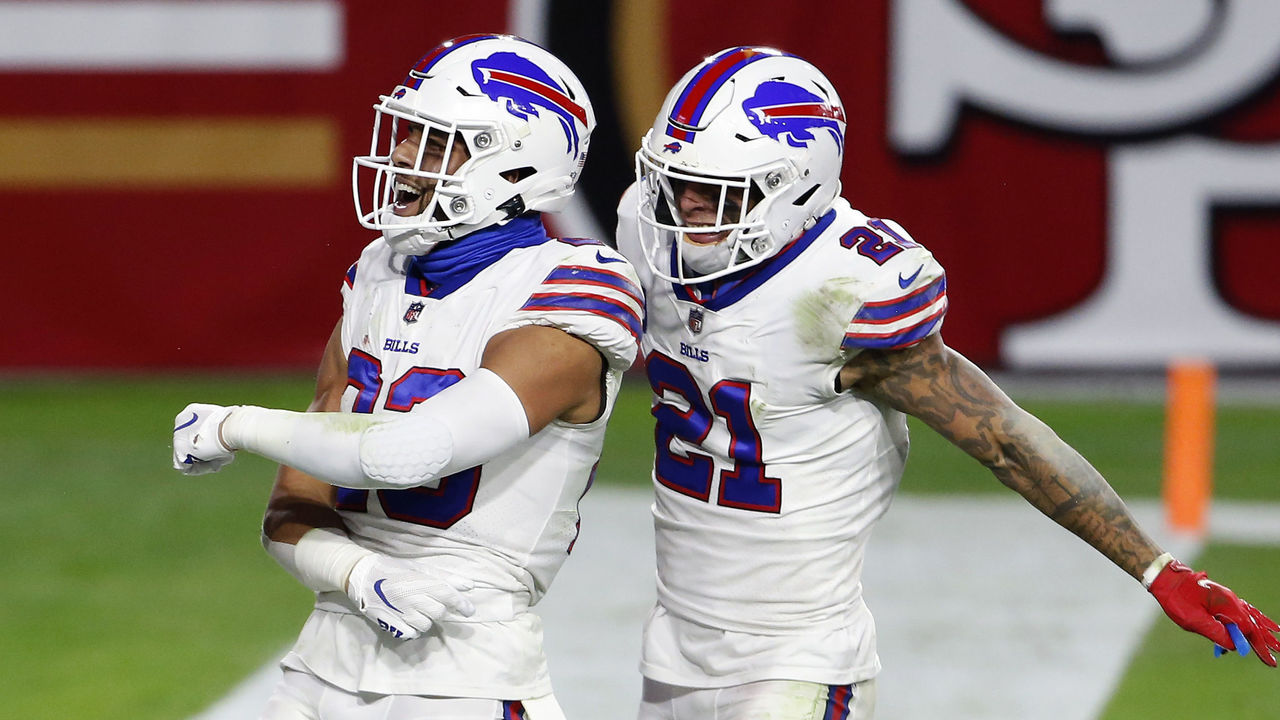 In 2017 - just before Beane came on board, but with McDermott having plenty of say on personnel matters - Buffalo landed safeties Jordan Poyer and Micah Hyde in free agency. The Bills also traded down in the first round of the draft - a reversal from previous years, when they traded up to select guys like wideout Sammy Watkins, who Beane quickly sent packing. Yes, that 2017 trade allowed the Kansas City Chiefs to jump up to select Patrick Mahomes, but Buffalo eventually used the two first-rounders it received to take cornerback Tre'Davious White and linebacker Tremaine Edwards, two eventual defensive cornerstones.
That 2017 draft also produced left tackle Dion Dawkins and linebacker Milano. The season ended with the team's first playoff appearance in 18 years. In 2018, a hollowed-out roster with all that dead contract weight led to a 6-10 finish. But in the draft that year, the Bills went back to trading up - and this time it was to get their guy at quarterback.
Taking Allen - a big-armed passer with accuracy issues, precisely the sort of QB who tends to struggle in the NFL - seemed like a huge risk. However, the Bills saw that Allen had potential and could be developed. That assessment proved to be true by Allen's third season - in large part because Beane and McDermott surrounded him with the right personnel while also coaching to his ability to move outside the pocket.
In 2019, when the Bills could spend again, their free-agent haul included slot receiver Cole Beasley, speedy wideout John Brown, plus Morse and Feliciano up front. At the draft, they landed standout defensive tackle Ed Oliver in the first round and added guard Cody Ford, running back Devin Singletary, and tight end Dawson Knox. The Bills were back in the postseason.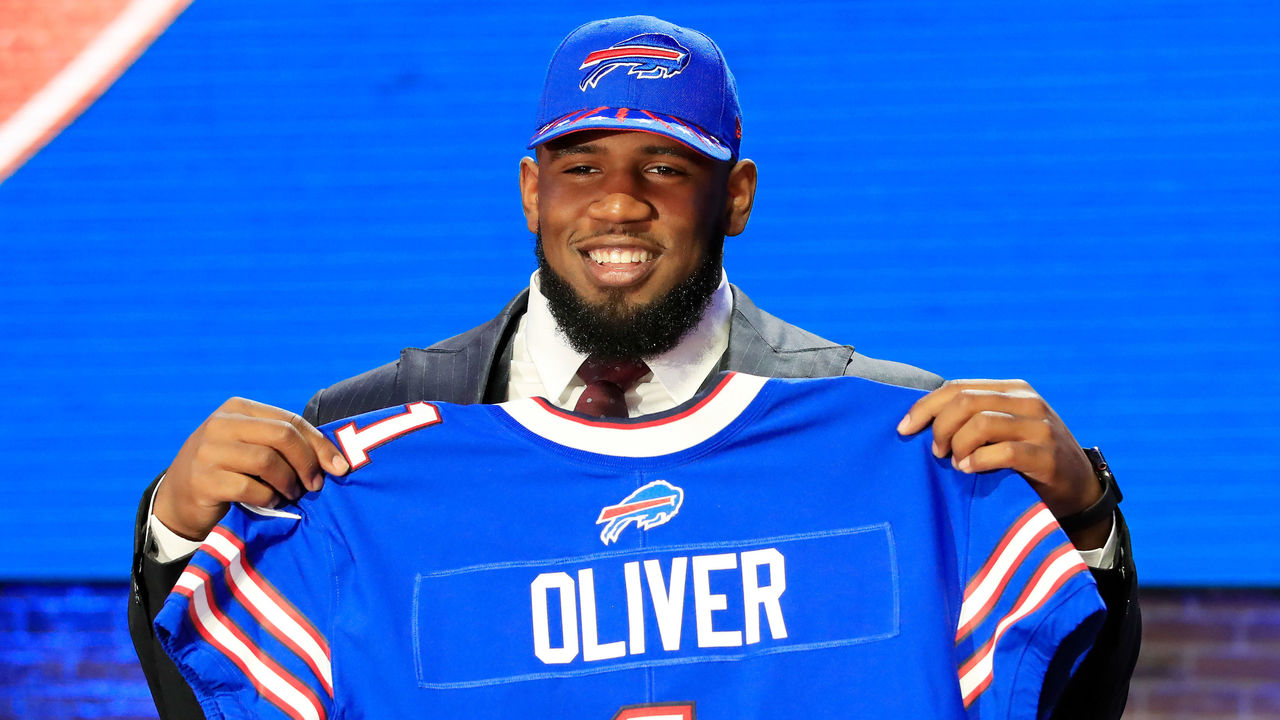 Then came last year's massive trade for wideout Stefon Diggs, which gave Allen exactly the kind of big-time deep threat he needed. All Diggs did in 2020 was lead the league in catches (127) and receiving yards (1,535), which allowed Allen to finish fifth in expected points added per play (0.256) in addition to posting a deep-ball passer rating of 103.0, according to PFF.
The Bills had also brought in Williams, Butler, Addison, and linebacker A.J. Klein in free agency. Just like that, they had a roster that was as deep and talented as any in the NFL. Now they're keeping it together and adding another veteran target like Sanders, who specifically mentioned Allen's growth as a factor in his decision to sign with Buffalo.
"The play is never over," Sanders said, per Matthew Fairburn of The Athletic. "When I played with Big Ben (Roethlisberger), even though you come out of your route and the ball may not be there, stay on the move because you never know. You have to keep your eyes ready and locked on the quarterback and be ready sometimes for that scramble drill … When they think they have a guy and he escapes and launches the ball down 25 yards for a first down. It drives you nuts. To be on a team with a guy like that, that's special."
The AFC East still figures to be competitive for the Bills. Buffalo's ascent coincides with the Miami Dolphins' recent improvement, and the Patriots undertook an uncharacteristic spending spree to improve the roster. The Dolphins continued to stockpile draft capital for the future with a pair of big trades on Friday, but the verdict is still out on quarterback Tua Tagovailoa. The Patriots also have work to do at quarterback, even with Cam Newton coming back. And the Jets - who hope to use the No. 2 pick to select Brigham Young quarterback Zach Wilson - are just getting started with their fourth rebuild in the last decade. With Allen, the Bills already have their most important asset in place.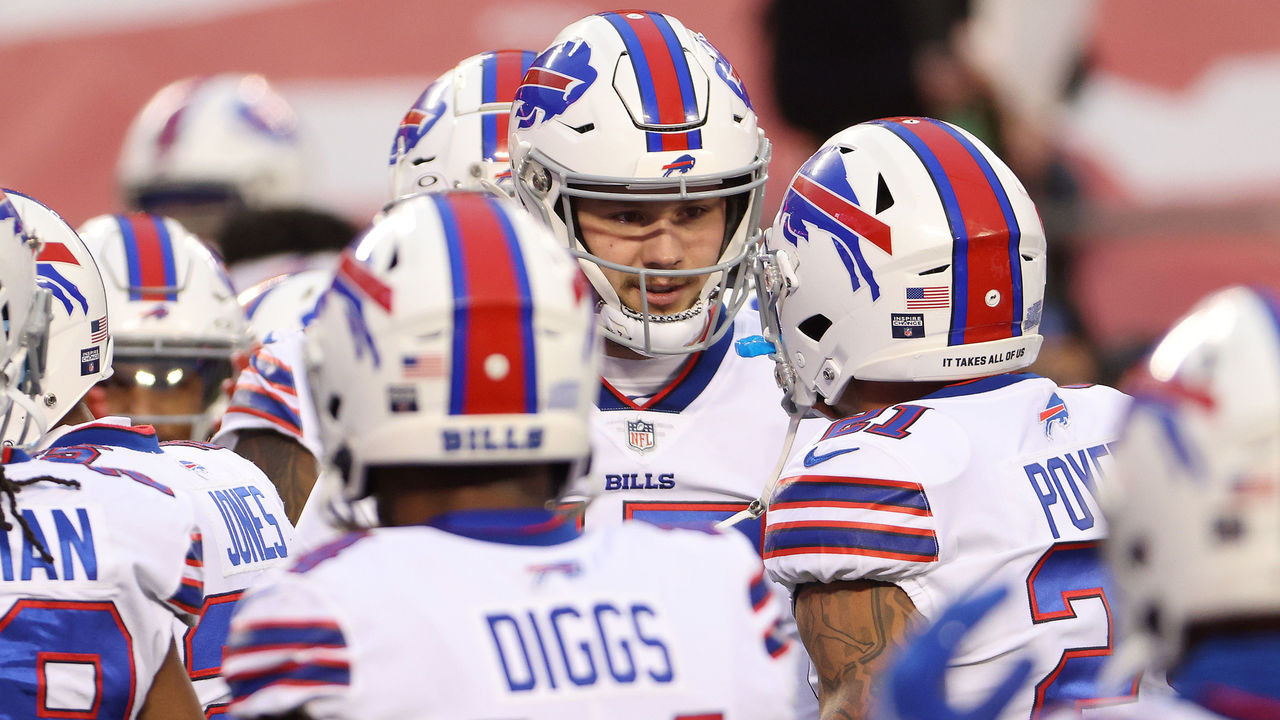 That the Bills retained a number of players before they could hit free agency isn't unique. The Tampa Bay Buccaneers - who just so happen to be the Super Bowl champions - did it, too. But unlike the Bucs, who used several big contract extensions stuffed with voidable years to finagle the 2021 salary cap and postpone the cap reckoning - Buffalo largely kept its players without having to mortgage its future. And with good reason: Allen is now eligible for an extension that's assured to pay him top-market money, and Beane is on record saying he wants to get something done sooner rather than later. The structure of that deal will be one to watch.
"We want him to be happy, and obviously, we want it to be a deal where we can still put talented players around him because Josh is a competitor," Beane said last week on "The Huddle & Flow Podcast" with Jim Trotter and Steve Wyche. "He's not wired for us just to pay him, then not be able to put stuff around him. So we'll try and find that deal that works for him and works for us."
Beane and the Bills have found many things that work. Sustaining that success is neither easy nor guaranteed, but the franchise is certainly well-positioned to make it happen.
Dom Cosentino is a senior features writer at theScore.
Comments
✕
Why the Buffalo Bills are set up to win more than just free agency
  Got something to say? Leave a comment below!