Sunday Rundown recaps the most important developments from the day's action and examines the significance of those events moving forward.
Cardinals top Seahawks in thriller
The Seattle Seahawks looked like they were cruising to a 6-0 start. Russell Wilson threw for 250 yards in a first half that was chock-full of thrilling plays, and Seattle led by 10 with less than seven minutes remaining. And then Sunday Night Football somehow got even better.
The Arizona Cardinals took a field goal off the board after an unsportsmanlike penalty gave them 15 yards, and they were in the end zone two plays later. Then, after a Seattle punt, quarterback Kyler Murray led an eight-play drive that included three spikes, with Zane Gonzalez drilling a 44-yard field goal with no time remaining to force overtime.
Gonzalez then missed a 41-yard field in OT, but linebacker Isaiah Simmons picked off Wilson, and Murray soon had the Cardinals in field-goal range again. This time, Gonzalez made it from 48 yards out.
Seattle is now 5-1 and remains in first place in the NFC West, but the Cardinals are right behind them at 5-2, with Murray serving notice that Arizona is a team to be reckoned with.
Dallas is a disaster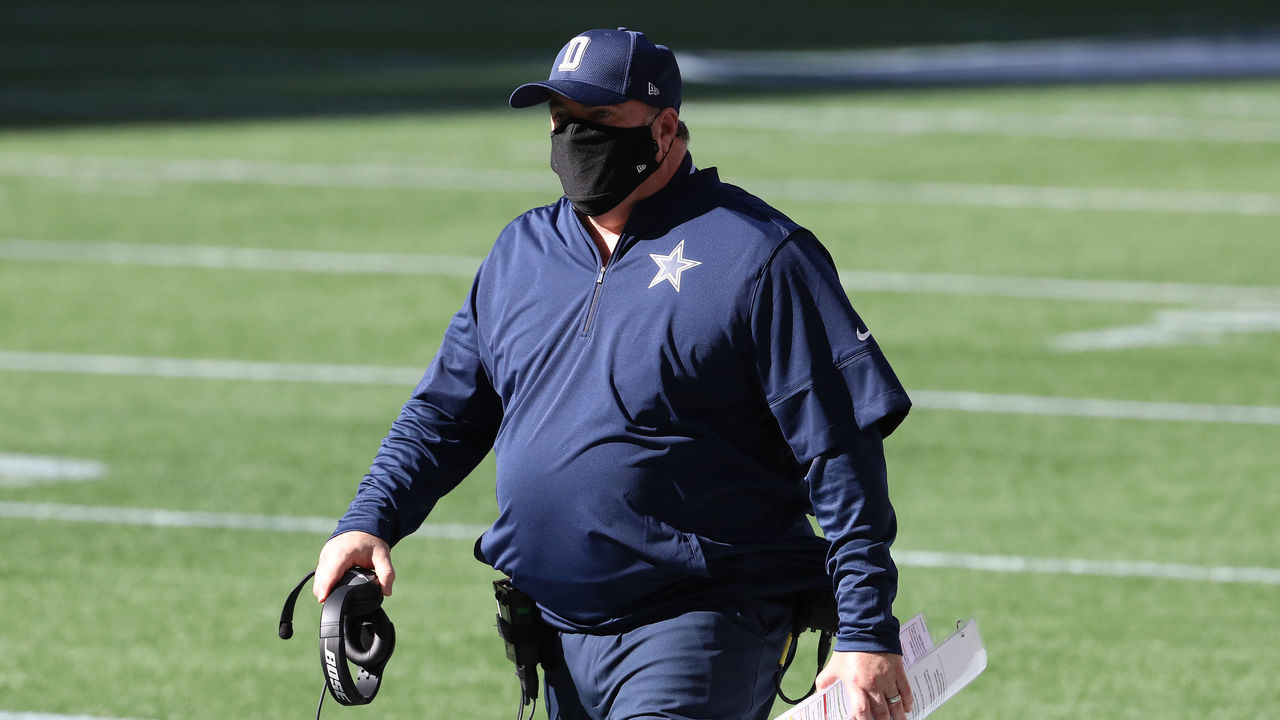 After quarterback Dak Prescott got hurt, the Dallas Cowboys figured they had a rough road ahead, even if it was still possible for them to contend in the NFC East - because the NFC East stinks on ice. Two weeks later, the engine has given out, the wheels have fallen off, and Dallas' entire operation is sitting in a ditch - and all that came before Andy Dalton was knocked out of Sunday's humiliating defeat at Washington.
You name it, it's a problem for the Cowboys. An injury-riddled, shaky offensive line? Check. Pedestrian production from running back Ezekiel Elliott? Check. A defense that can't stop a waddling toddler? Check.
Dallas was already down 22-3 in the third quarter when Dalton took a cheap shot from Jon Bostic and suffered a concussion. Poor Ben DiNucci - a rookie seventh-round quarterback who once transferred to James Madison because he couldn't start for Pitt - replaced Dalton and had the same number of sacks (three) as pass attempts. DiNucci will likely have to start next Sunday at the Philadelphia Eagles. That game is still scheduled for prime time because the world is a cold, dark place.
Also, remember when Mike McCarthy told NBC's Peter King about how he had spent his year away from football doing nothing but eating tape and diving into analytics to get back into coaching? Yeah, well ...
The only NFC East team with two in-division wins so far? The 2-5 Washington Football Team, who are now only a half-game out of first place.
Also a mess? The Patriots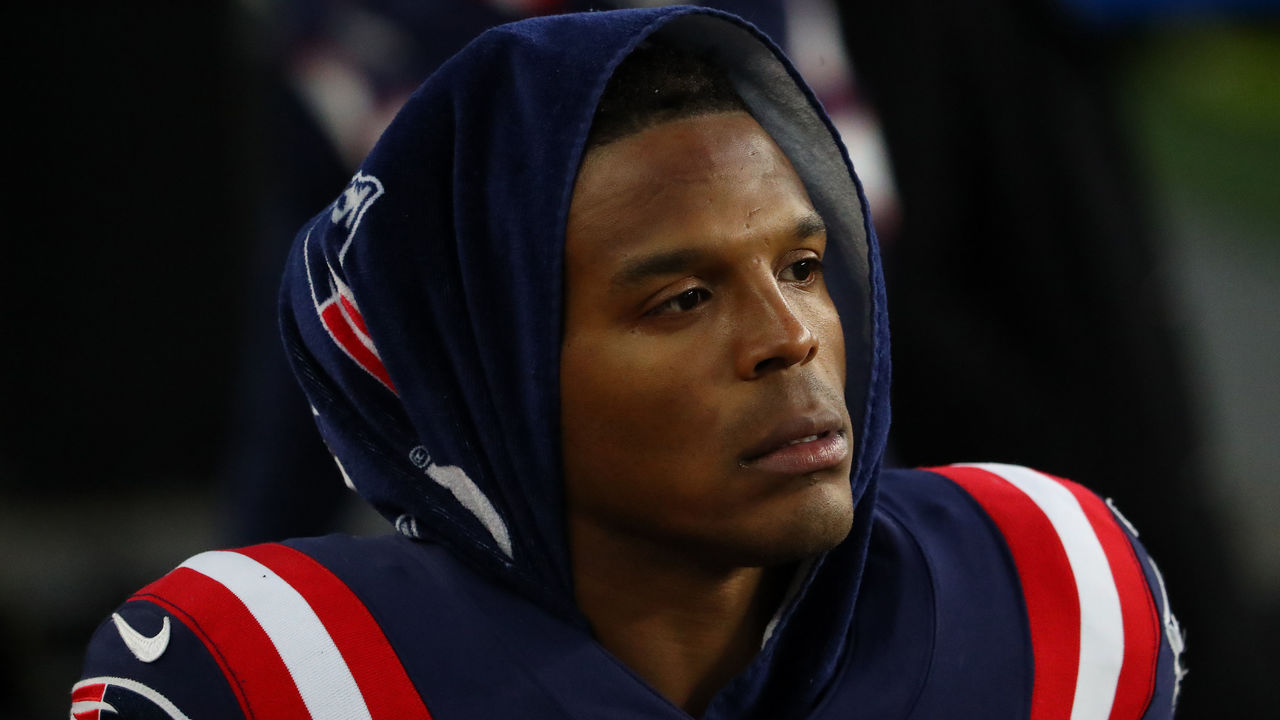 If a COVID-related lack of practice time and injuries along the offensive line were partially to blame for last week's New England Patriots' loss to the Denver Broncos, then what's the explanation for Sunday's dreadful performance at home against the injury-riddled San Francisco 49ers?
The fact is, this season was always going to be somewhat of a challenge for New England. Bill Belichick's masterful coaching and Cam Newton's signing in the summertime offered reasons for optimism, and so did the Patriots' ability to often play their way out of early-season troubles eventually. But it's different this time. They're just not that good.
New England has a roster full of holes. Eight players had opted out before the campaign, including two defensive stalwarts, and a general lack of quality pass-catchers has been a problem dating back to last season - if not longer. The Pats came into the 49ers game ranked 30th in EPA/play against single-high safety looks, per PFF, largely because opponents knew they could sell out to try to stop the run. Newton's poor play obviously hasn't helped, either: He had thrown three interceptions against the Niners before mercifully getting benched, and he now has seven interceptions and just two TD passes this season.
The Patriots weren't going to stay on top forever, but it's still a shock to watch them constantly step on banana peels. Next week, they take on the first-place Buffalo Bills.
Another potential head coaching candidate?
This was always going to be a rebuilding year for the Carolina Panthers, and head coach Matt Rhule gets a lot of credit for the way Carolina keeps competing. But teams in the market for a head coach next year might want to take a good look at offensive coordinator Joe Brady.
Brady has devised an offense that maximizes every weapon. Quarterback Teddy Bridgewater posted an EPA/play of 0.46 in a 27-24 loss to the New Orleans Saints, according to analyst Ben Baldwin's database. He also completed passes to seven different pass-catchers. Has anyone really noticed the Panthers have been without all-everything running back Christian McCaffrey since Week 2?
Brady was the pass-game coordinator during Joe Burrow's record-setting season last year at LSU. While Eric Bieniemy, Arthur Smith, and Brian Daboll are frequently mentioned as possible head coaching material, perhaps it's time for Brady to start getting that kind of recognition.
Time to worry about Brees?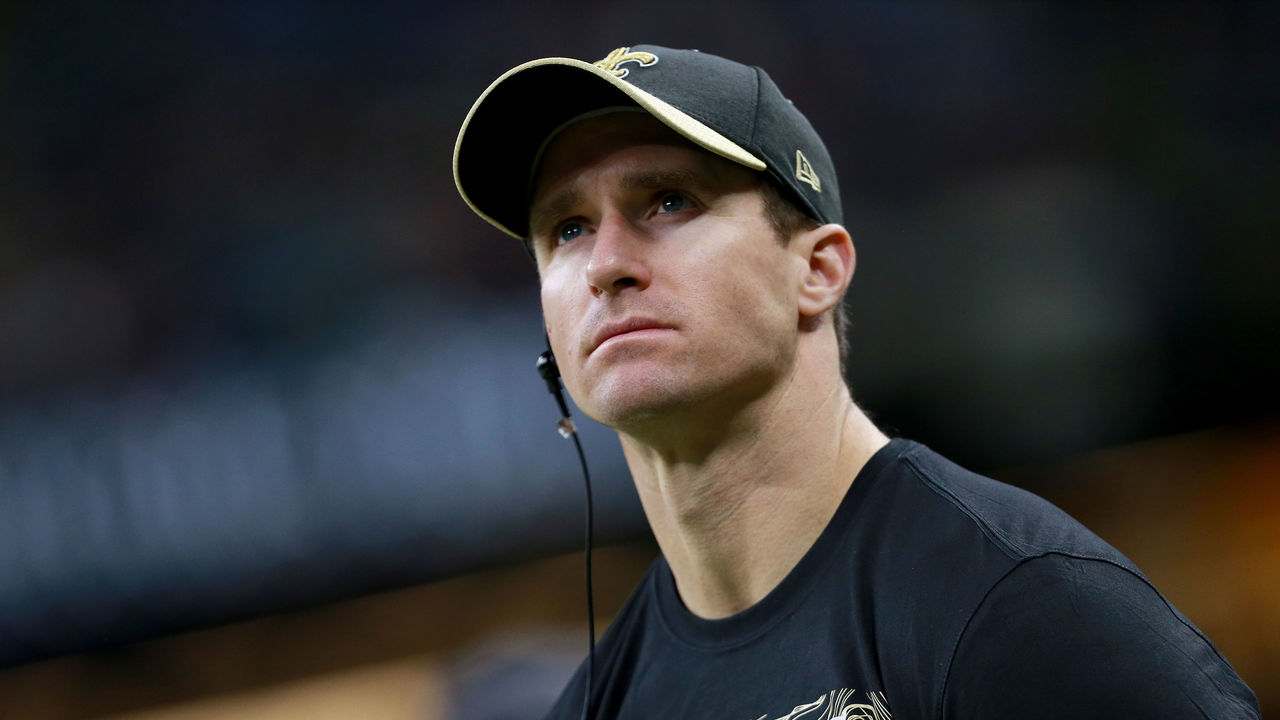 The internet's been alive with speculation about whether Drew Brees is washed, in large part because Brees rarely throws downfield anymore. Maybe there's good reason to be concerned.
The Saints won again and Brees had another game in which he put up a solid passer rating (118.4) in addition to completing 80.5% of his passes. And yes, he again played without wideout Michael Thomas.
But 41-year-old Brees had thrown just nine passes covering 20 or more air yards coming into Week 7, according to PFF. He did not attempt a deep pass against the Panthers, according to Next Gen Stats. And he relies a lot on running back Alvin Kamara's ability to rack up yards after the catch: According to Sports Info Solutions, 346 of Kamara's 395 receiving yards entering Week 7 had come after the catch. He piled up a bunch more on Sunday.
The Saints have won three in a row, and they ought to be in the mix with the Tampa Bay Buccaneers in the race for the NFC South title. But New Orleans also has a point differential of just plus-six, and if Brees has trouble making plays with his arm when trailing or in a tough spot against a tough opponent, it could be trouble. It's too soon to write him off, but it's at least something to keep an eye on later in the season.
Falcons find a way, again
New coach, same tendency to blow a lead for the Atlanta Falcons.
This time, the Falcons somehow found a way to lose because of a last-minute touchdown. Thursday night's game at Carolina will be worth watching for no other reason other than to see what sort of come-from-ahead magic Atlanta can cook up next.
Arians' double talk on Antonio Brown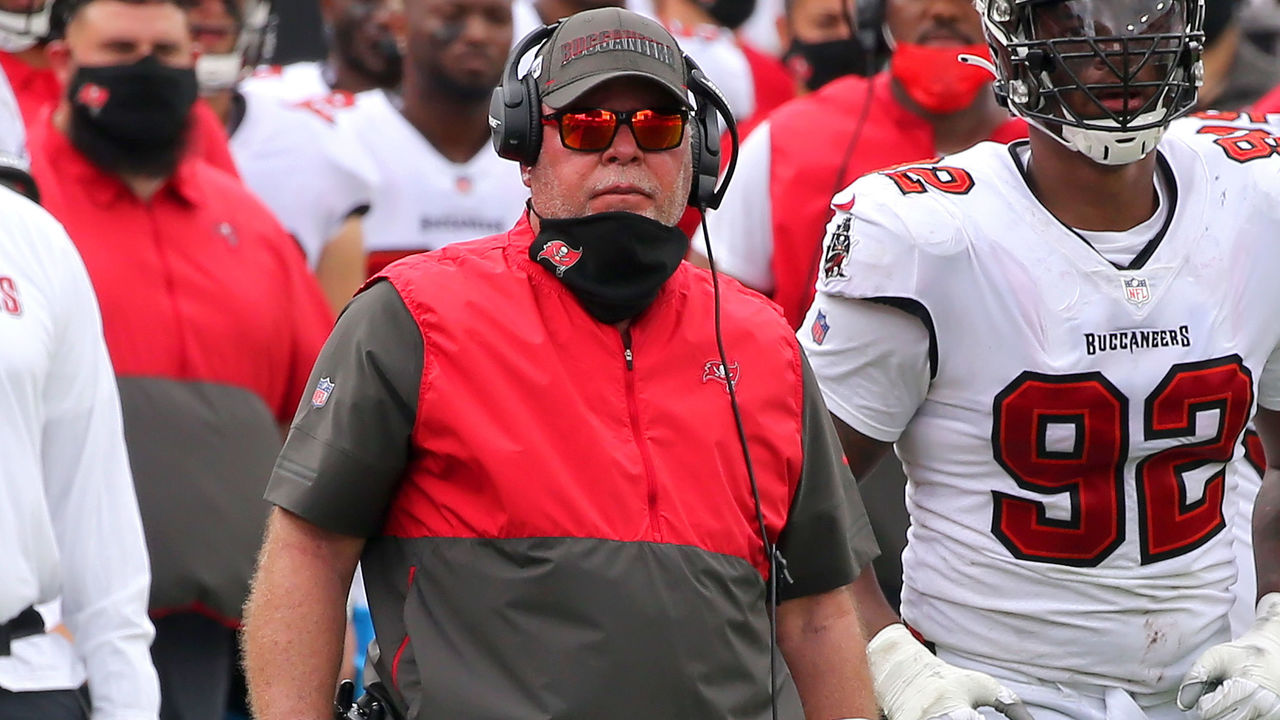 Here's a headline: "Bruce Arians says Antonio Brown on Bucs not happening."
And here's a quote:
Brown signing with the Tampa Bay Buccaneers - and head coach Bruce Arians' about-face - is just the latest indication that players with talent will always have an opportunity to get another chance in the NFL. It's true no matter the transgression, and it's true no matter how much coaches and general managers might try to suggest they'll never consider doing it.
Baker saves face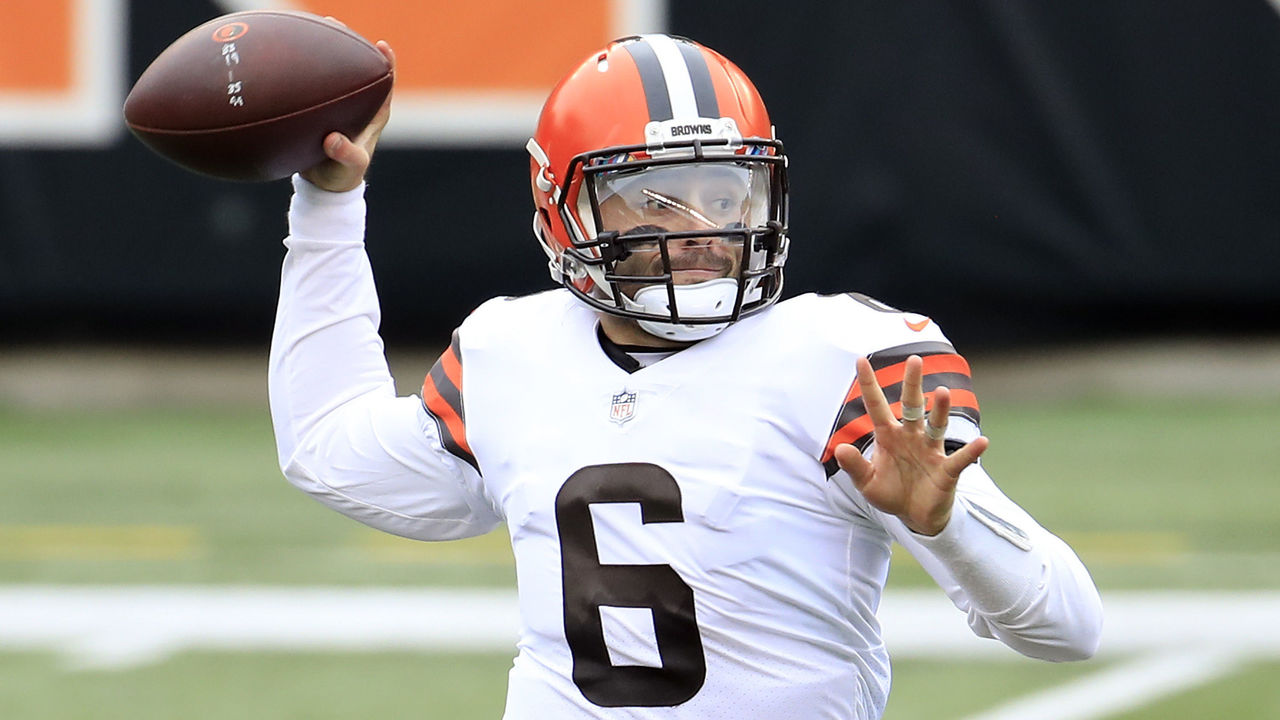 Maybe let's not write off Baker Mayfield just yet. Yeah, yeah, when the Browns finally looked formidable and had their chance to sit at the adults' table last week in Pittsburgh, Mayfield promptly fell off his chair and yanked the tablecloth and all the dishes and glassware onto the floor. But he began to make up for it with Sunday's comeback win against the Cincinnati Bengals.
Mayfield got off to a crappy start. He opened the game with five straight incompletions and an interception on his first pass which ended with Odell Beckham Jr. getting hurt. After that? Mayfield went 22-for-23 for 297 yards, five touchdown passes, and zero interceptions - a perfect passer rating of 158.3. And that lone incompletion? It happened on a spike to stop the clock during a last-second, game-winning drive. It's impossible to play much better than that.
After Burrow put the Bengals in front, Mayfield got the ball on his own 25-yard line with 1:06 to play and no timeouts. He needed just five plays and 55 seconds to notch the victory.
Cleveland now stands at 5-2. If there's still any doubt about the Oklahoma product, it's his play against quality opponents, as Cleveland's blowout losses to the Steelers and Baltimore Ravens have shown. With games against the Raiders, Texans, Eagles, and Jaguars coming up before back-to-back toughies against the Titans and Ravens, Mayfield and the Browns still have an opportunity to keep pace in the rugged AFC North. So don't count them out ... at least not yet.
Rookie QBs still looking strong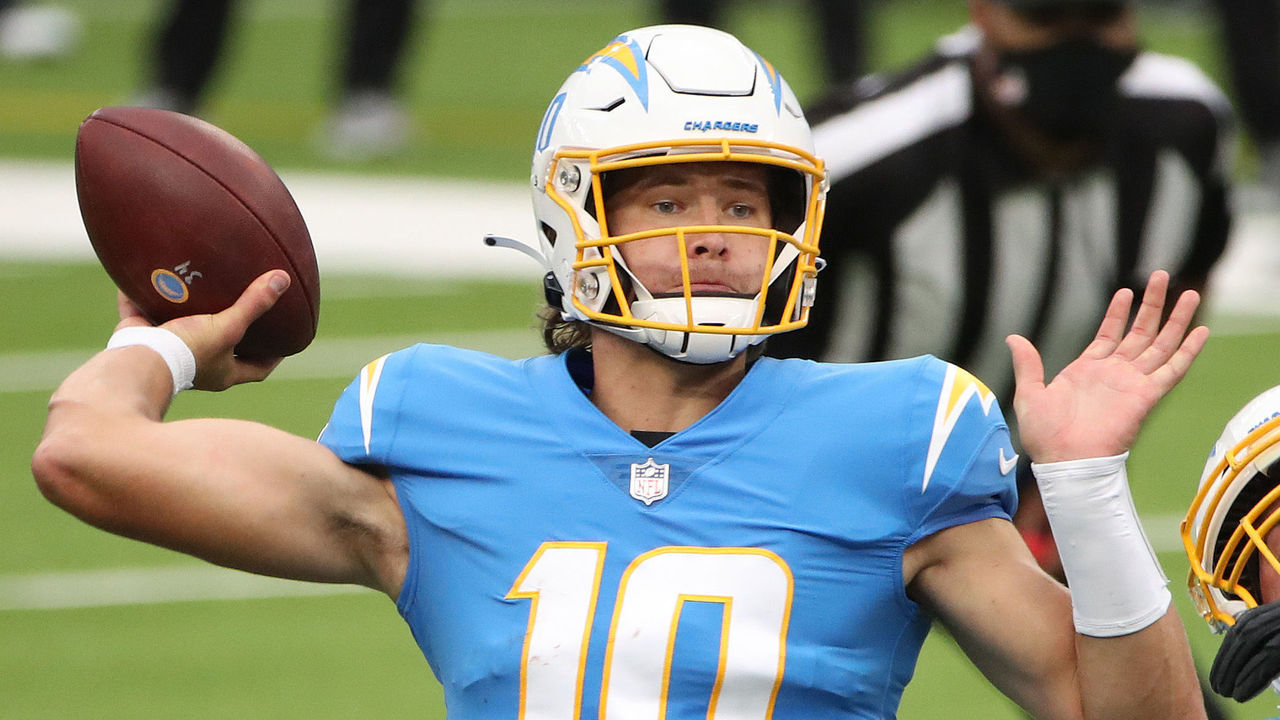 Remember, the Bengals' Joe Burrow and the Los Angeles Chargers' Justin Herbert are on their respective teams because their respective teams are bad, which is why their respective teams had the chance to select them at the top of the first round of the draft to begin with. But both rookies keep demonstrating their potential to be franchise QBs.
Burrow, playing behind a patchwork offensive line, went 35-for-47 for 406 yards, three TDs, and an interception. He drove Cincinnati 75 yards in 10 plays to take the lead with 1:06 to go, only for Mayfield to upstaged him in the end. But Burrow wasn't playing defense in the final seconds.
Herbert, who has had flashes despite losing his first four NFL starts, went 27-for-43 for 347 yards, three TDs, and zero interceptions. He also picked up his first win, and yes that victory still counts even though it came against the Jacksonville Jaguars.
In conclusion, both Burrow and Herbert could be successful franchise QBs, assuming their respective teams can get their respective acts together.
Close games galore
If several contests seem to be exciting, that's because several contests have been exciting. Scoring is on pace to set a season record, and there truly is no single dominant squad. But matchups are also frequently close - and that trend has continued in Week 7.
With the Chicago Bears-Los Angeles Rams game still to go on Monday night, nine of Week 7's 13 games were within one touchdown at some point during the fourth quarter, and seven of those 13 wound up being decided by one score.
Red Zone viewers were also treated to three wild finishes just minutes apart at the end of the early-afternoon window: The Pittsburgh Steelers held on to beat the Tennessee Titans due to Stephen Gostkowski's missed 45-yard field goal, the Lions managed that wacky comeback win at the Falcons, and Mayfield orchestrated that last-second drive to lift the Browns past the Bengals.
All told, 71 out of this season's 104 games (68.3%) have been within one score in the fourth quarter, while one score has decided 53 out of 104 (51.0%) contests. The NFL is getting exactly what it wants.
Dom Cosentino is a senior features writer at theScore.