The New York Jets and Seattle Seahawks gave the NFL a jolt Saturday when they agreed to a trade that sent All-Pro safety Jamal Adams to the NFC West.
Adams requested a trade in June after growing frustrated with extension talks. The Jets granted his wish less than 48 hours before the opening of training camp.
Here's the deal in its entirety:
| Seahawks receive | Jets receive |
| --- | --- |
| S Jamal Adams | S Bradley McDougald |
| 2022 4th-round pick | 2021 1st-round pick |
| | 2021 3rd-round pick |
| | 2022 1st-round pick |
Seattle Seahawks
There's no question about whether the Seahawks got better with this deal. Adams is arguably the NFL's premier safety and still just 24 years old. He's as outstanding an addition that Seattle could make to a defense that's been devoid of playmakers since the "Legion of Boom" was dismantled.
Adams is a do-it-all defensive back - much like Kam Chancellor, a key member of that famed Super Bowl-winning group - who offers far more than the "box safety" label that's followed him from LSU. He's a tone-setter around the line of scrimmage, highly productive in coverage, and one of the best blitzing safeties in years. That versatility will make him the ultimate chess piece for Seattle's defense, and his leadership can't be overlooked, either.
It's entirely possible that Adams ends up being a difference-maker in Seattle's efforts to capitalize on the Super Bowl window directly tied to Russell Wilson's prime. For that reason, this could prove to be a great deal for the Seahawks. But, as things stand right now, we can assess only the sheer value of the deal, and that's where it doesn't look great for John Schneider and Pete Carroll.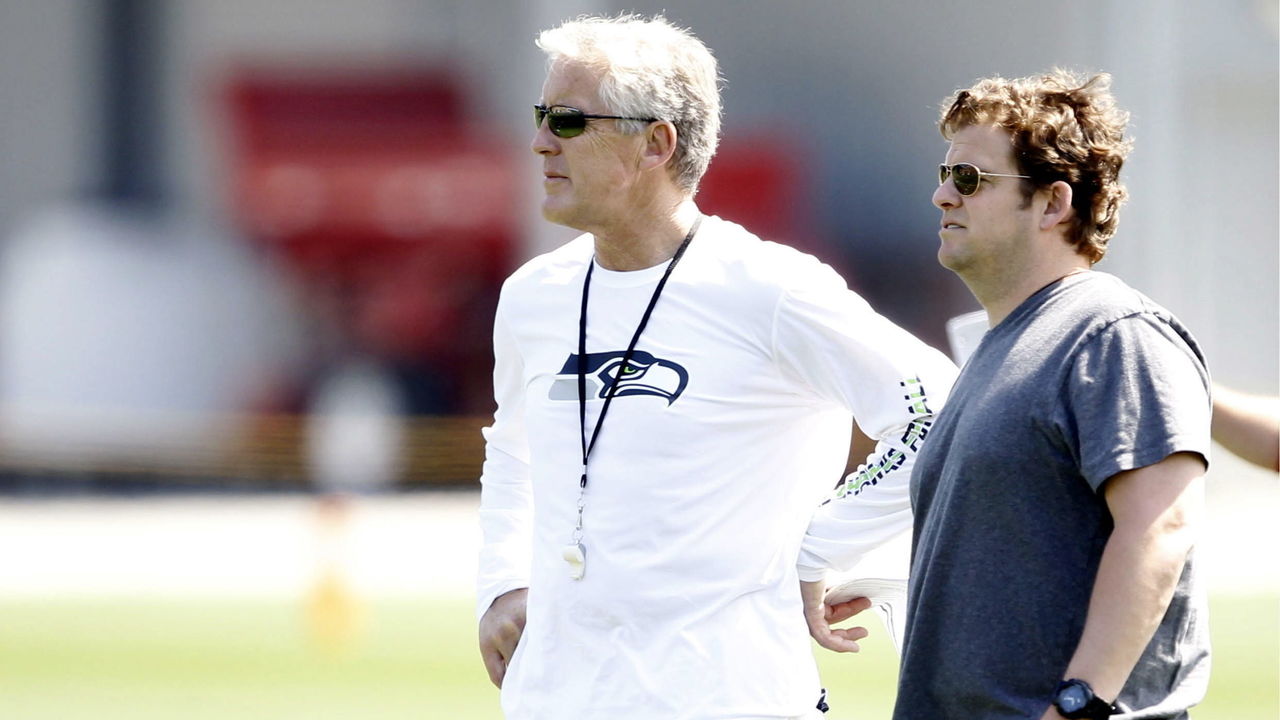 Two first-round picks, a third-rounder, and a perfectly capable player is an exorbitant price to pay for a safety, however spectacular Adams may be. Factor in the inevitable contract extension - which will likely come next season at the latest, if not in the coming weeks - and the acquisition cost becomes even more daunting.
Reports of Adams' contract negotiations (or lack thereof) with the Jets suggest he might be seeking $20 million annually. It's tough to imagine him approaching that number given that Eddie Jackson is the NFL's highest-paid safety at $14.6 million per year, though Adams is poised to shatter that mark. The Seahawks also don't exactly hold much leverage in the upcoming contract talks. If they don't sign him, they've essentially wasted all of those draft picks.
Either way, it's a risky move to give up such a significant number of future assets for a player at one of the lesser valued positions on defense only to pay him like an edge rusher - especially with the pandemic leading to a lower NFL salary cap next season. Seattle already lacks depth on the offensive and defensive lines, which will become an even greater issue when they have no money to spend and no first-round picks to add premium talent on cheap contracts.
It's not often that the team that gets a perennial All-Pro - and perhaps future Hall of Famer - is considered the loser of a blockbuster trade. However, despite how good Adams is, it's tough to not think the Seahawks grossly overpaid.
Grade: C+
New York Jets
Kudos to Joe Douglas, who got four assets - including two first-round picks - for a player who wanted out and was wreaking havoc on the franchise. Adams basically undermined his own team by calling Adam Gase the wrong head coach - a statement that inevitably would divide the locker room - so it's a miracle Douglas extracted such a large return.
It's never ideal to trade an All-Pro player, especially one who's only 24, but the Jets would have had to reset the safety market to keep Adams long term. Had they done so, they would have been committing huge money to a player who ultimately doesn't significantly alter the trajectory of a franchise.
In three seasons with Adams, the Jets went 16-32 and finished last in the AFC East twice; his individual success didn't translate to the team.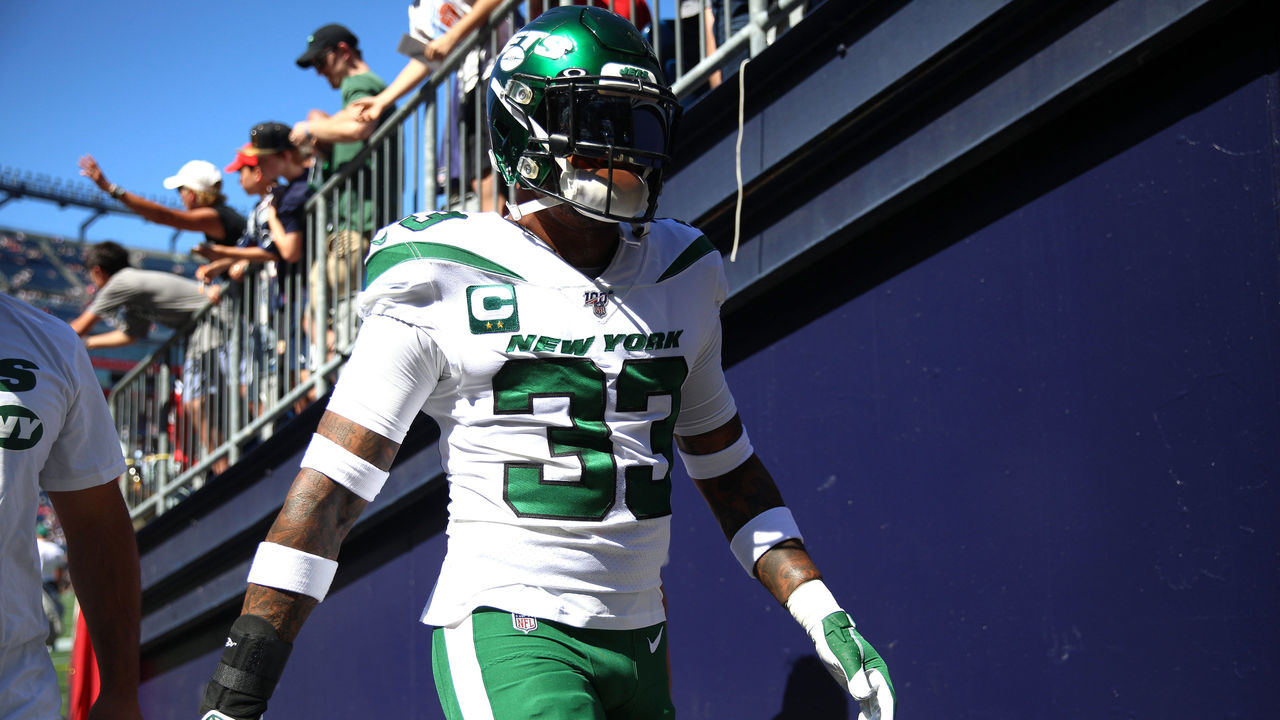 If we learned one thing about Adams this offseason, it's that he isn't the easiest player to deal with when he doesn't get what he wants. Though his complaints and criticisms were valid, it was bad for the organization that one of its leaders was so outspoken against it. If Adams was testy in 2020, imagine how short his fuse would have been after more losing seasons, which is what the Jets seem headed for.
With multiple first-round selections for the next two years and an extra third-round choice in 2021, Douglas has the tools he needs to patch up a roster in cost-effective fashion. It's unlikely those Seahawks picks will net the Jets a player as good as Adams, but there's a good chance they collectively surpass the value he would have provided.
Now that he's stocked with draft capital and cap space going forward, Douglas - who's in just his second year as GM - can reshape the roster however he pleases.
As for the player the Jets got back, McDougald isn't nearly as good as the man he's replacing, but he's a quality veteran with 75 starts under his belt. Additionally, McDougald has graded out as one of the top cover safeties in the game during the last couple of years, so pairing him with Marcus Maye means New York should still be solid at the back of the secondary. The 29-year-old comes off the books in 2021 and can be used as trade bait before the deadline if the Jets' season goes south.
Grade: A-