In a five-part series, theScore's football editors give a verdict on whether 2019 breakout players will continue their success in 2020.
We end with defenders.
Categories
QB | RB | WR | TE | DEF
Shaq Barrett, Buccaneers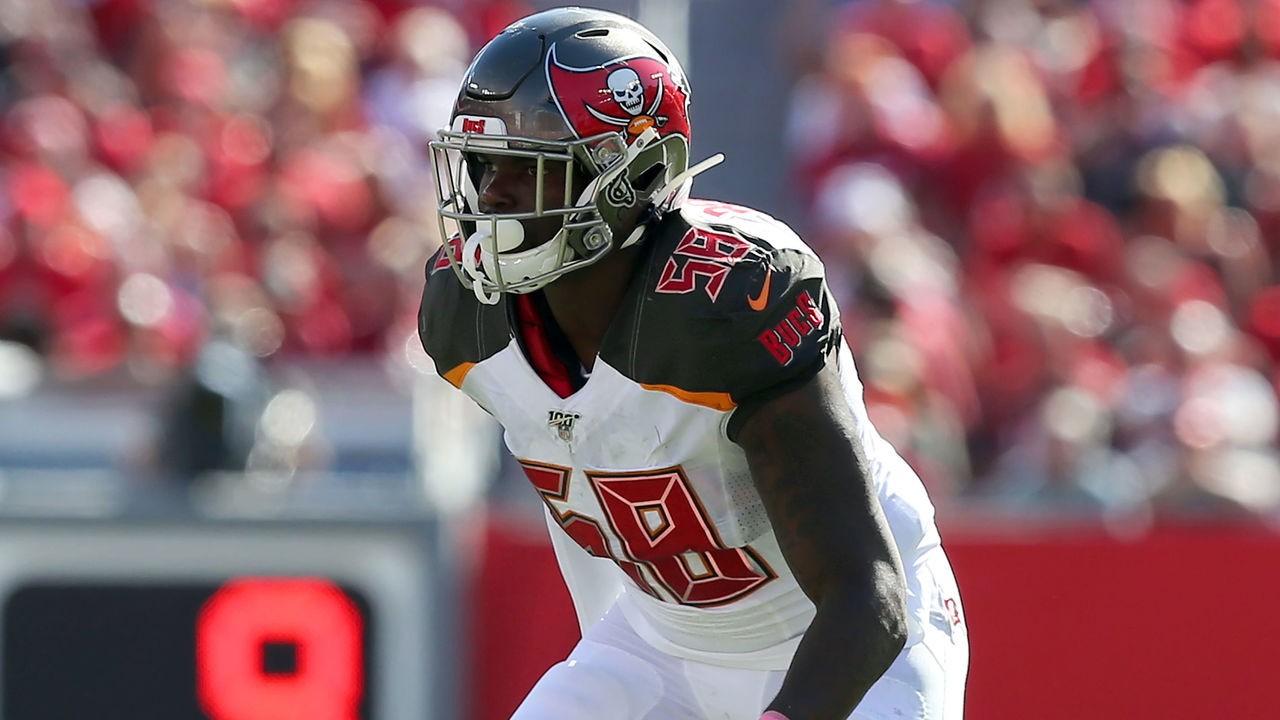 Barrett was a rotational player with the Denver Broncos for five seasons behind a few stud edge rushers, and he decided to head south in hopes of securing a starting job. He accomplished that and much more in 2019, setting a new Bucs franchise record - and leading the league - with 19.5 sacks.
The former undrafted free agent consistently flashed potential as a backup with Denver, but he only logged 600-plus snaps in a campaign once. Barrett notched 5.5 sacks in 2015 while forcing four fumbles despite only starting six games. In 2017, he pressured the quarterback on 13.7% of his pass rushes, ranking second on the Broncos behind Von Miller.
Barrett's game reached new heights in Tampa en route to his record-breaking sack total and 81 pressures, which ranked fourth among edge rushers (tied with T.J. Watt). However, it may be unrealistic to expect that level of production moving forward.
The 27-year-old ranked 11th among edge rushers in PFF's pass-rushing productivity metric, which measures the pressure created on a per-snap basis while weighing sacks more heavily. His pressure-per-rush percentage (15.1) also wasn't as high as other defenders with similar sack totals.
Barrett can certainly still produce in 2020 as part of a stout Bucs front seven, but last season's results likely won't be repeated.
Verdict: FAKEOUT
Justin Simmons, Broncos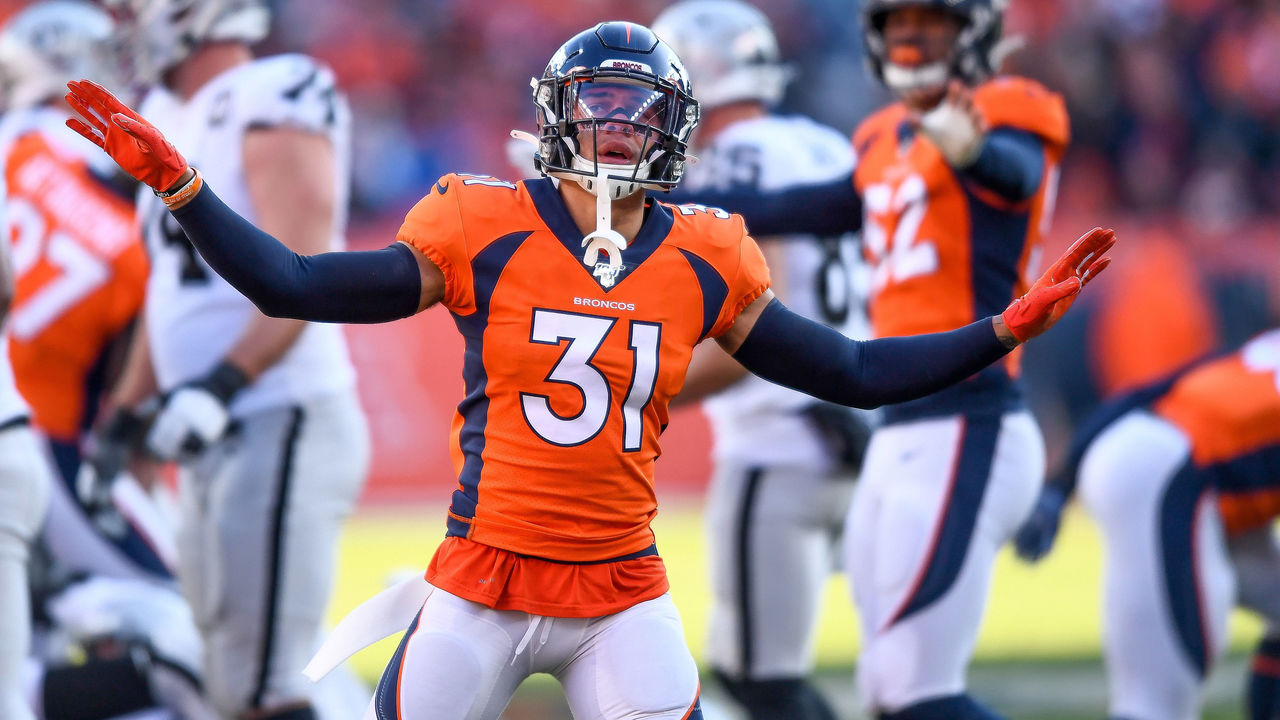 An every-down player for Denver since 2017, Simmons broke out in a huge way during his fourth NFL campaign. The 2016 third-round pick intercepted a career-high four passes and was named a second-team All-Pro.
It's easy to envision Simmons continuing his 2019 success, as he's a ball hawk with excellent instincts and above-average athleticism. Today's safeties must defend dynamic passing offenses, and the 26-year-old thrives in that regard. His coverage stats are top-notch, as he led safeties with 15 pass breakups in 2019, all while allowing just 53% of his targets to be caught. Amazingly, opposing quarterbacks earned a measly 32.1 passer rating when throwing into Simmons' coverage.
He's an excellent fit in Vic Fangio's secondary, and Simmons should remain among the league's top safeties as long as the two are paired. The former Boston College standout is simply too polished at every major phase of the game to be a one-hit wonder.
Verdict: BREAKOUT
Za'Darius Smith, Packers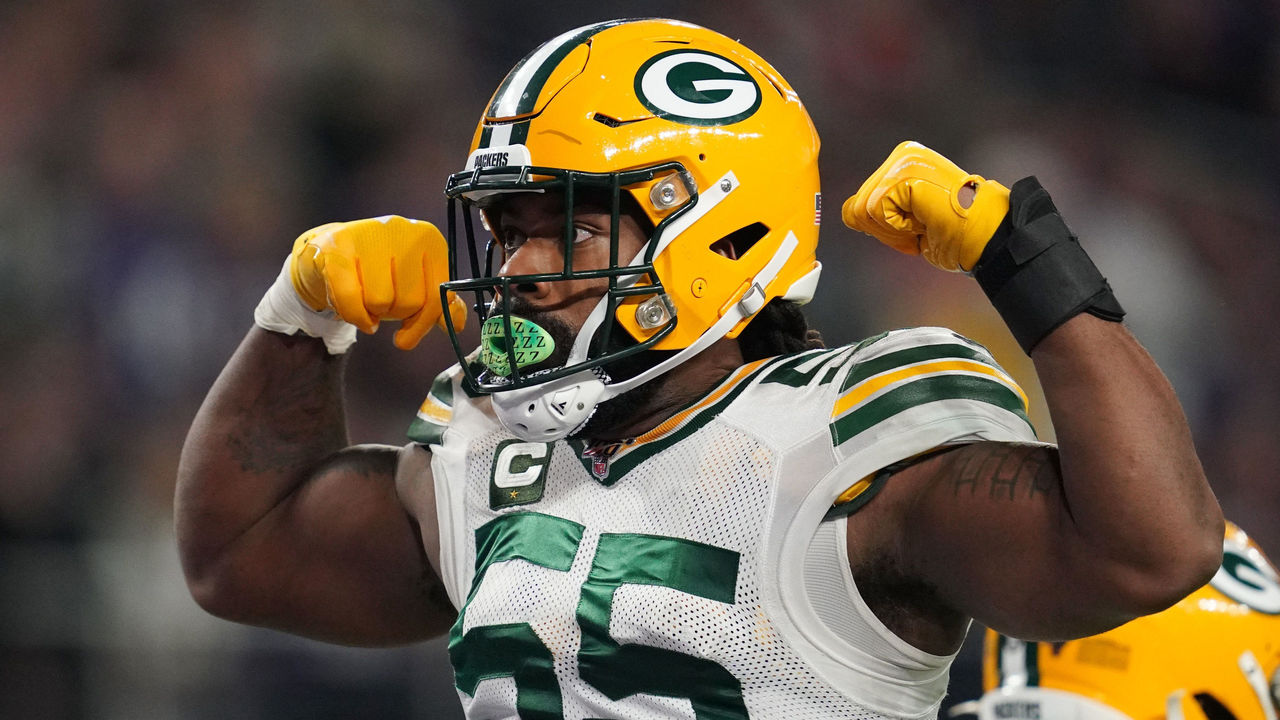 Smith was a solid outside linebacker for the Baltimore Ravens, but he truly exploded in his first season with the Packers. The talented edge rusher started 16 games for the first time in 2019, setting career highs with 55 tackles, 13.5 sacks, and 17 tackles for a loss.
The 27-year-old's raw numbers aren't as flashy as a few of his peers, but he was among the most consistently dominant NFL players last year. Smith led all defenders with 93 total pressures and a 10.6 pass-rush productivity rating, according to PFF. He was also an impressive run defender while overpowering opponents and often sneaking into the backfield.
Smith is entering his prime and has improved his sack total every season since 2016, so there's little evidence to suggest his breakout campaign was a fluke. Green Bay's star pass-rusher was a legitimate Defensive Player of the Year candidate in his first season with the club, and his developed technique, violent hands, and explosive burst should allow him to continue his elite play going forward.
Verdict: BREAKOUT
Minkah Fitzpatrick, Steelers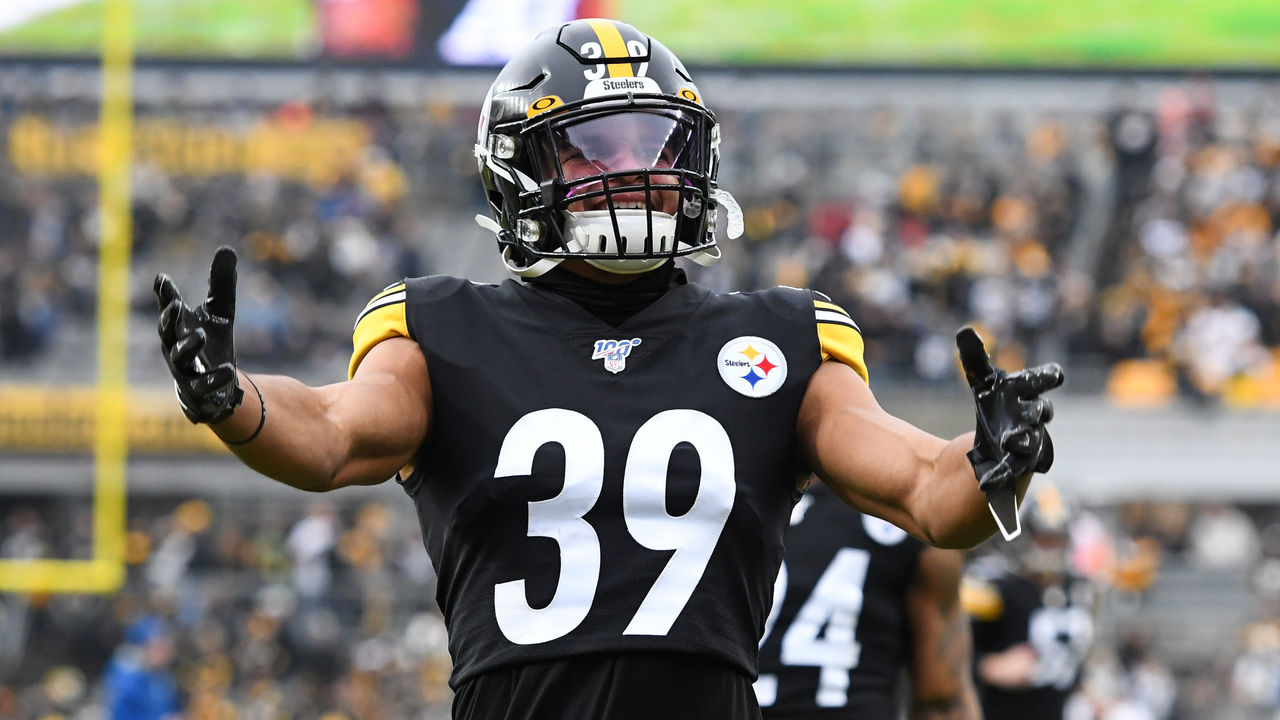 Fitzpatrick went on a tear after Pittsburgh acquired him from the Miami Dolphins last September. He was well worth a first-round draft pick, as the safety elevated the Steelers' defense to a top-tier unit.
| Week 3-17 | INT | QBR Against | REC% | YAC Allowed | Def. TD |
| --- | --- | --- | --- | --- | --- |
| Stat | 5 | 27.3 | 50% | 14 | 2 |
| Safety rank | 1st | 3rd | T-4th | 4th | T-1st |
Fitzpatrick somehow made a big play in nearly every game he donned the black and yellow, starting with an interception and forced fumble in his first outing. After being utilized as more of a jack-of-all-trades slot cornerback or box safety in Miami, Pittsburgh deployed him almost exclusively at free safety to unlock the former Alabama star's potential.
However, the versatile defensive back was so productive last season that it'll be nearly impossible for him to reproduce his 2020 stats. Fitzpatrick was as opportunistic as he was effective, and he wasn't as consistent in all areas, which his raw stats indicate outside of the big plays.
That's not to say he won't play at a Pro Bowl level moving forward. But it's wise to lower expectations.
Verdict: FAKEOUT
Eric Kendricks, Vikings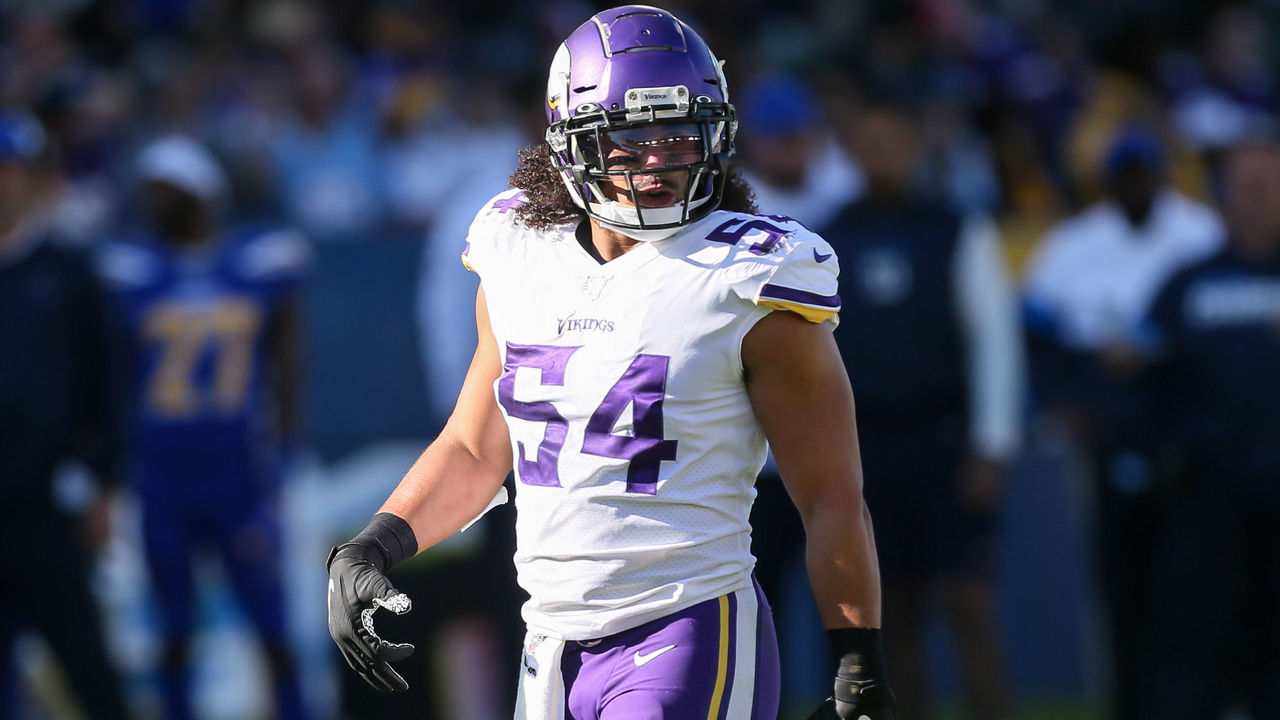 After four years admirably manning the middle of Mike Zimmer's defense, Kendricks earned his first Pro Bowl and All-Pro nods following a stellar 2019 campaign. The NFL is ripe with star linebackers, but you'd be hard-pressed to argue there was a better one last season.
Kendricks is a complete defender with the unique ability to impact every down. The 28-year-old recorded 30 tackles in 2019 at or behind the line of scrimmage while missing just five in run defense. He consistently gets around the ball through his ability to shed blocks and move in space.
The 2015 second-round pick is even better as a pass defender. His 12 pass breakups and 16 forced incompletions in 2019 led all linebackers, and no player at his position allowed a lower percentage of passes to be caught in coverage (54.4%). He also wasn't flagged in pass defense last season, an incredible feat considering the talent Kendricks matched up against.
Kendricks has flashed instincts and athleticism throughout his career, but he put everything together last year. With high-end skills in the most important elements of the game, we don't expect him to slow down.
Verdict: BREAKOUT
Arik Armstead, 49ers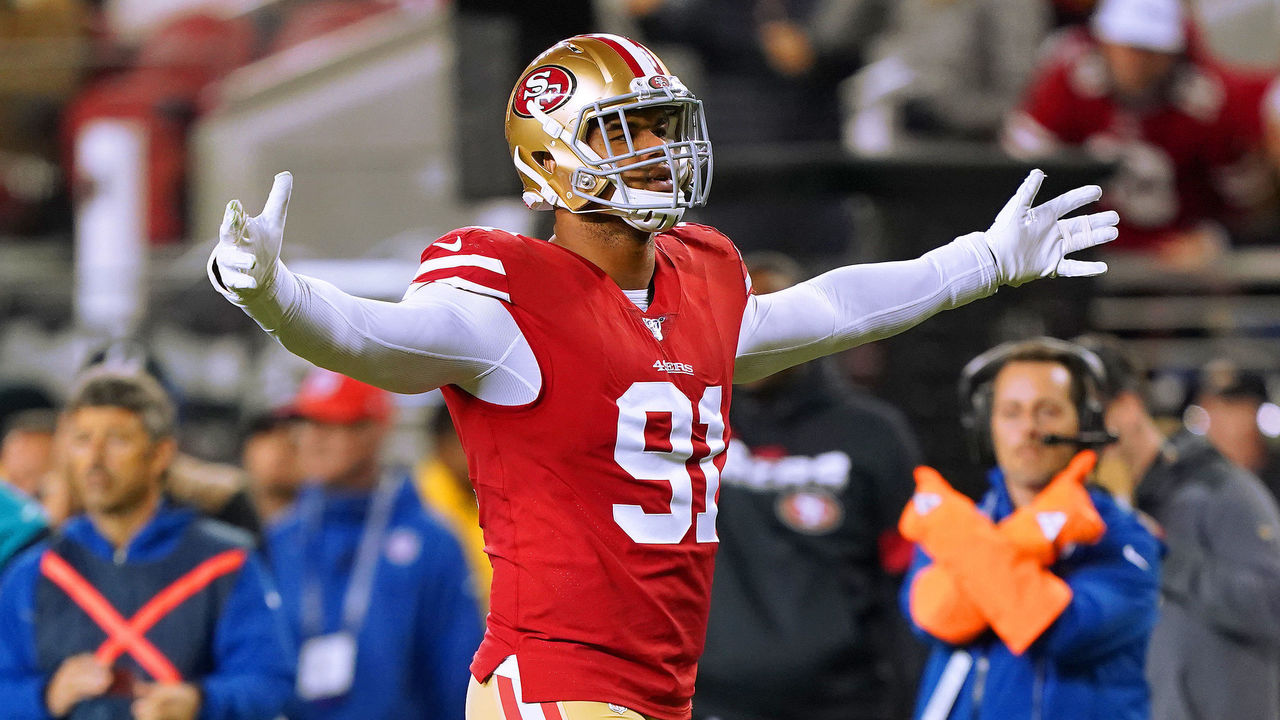 Entering a contract year after largely disappointing as a 2015 first-round pick prior to last season, Armstead enjoyed a breakout campaign en route to notching a career-high 10 sacks as part of the 49ers' juggernaut front four.
The towering defensive end's production surprised many, as he logged just nine sacks over his four previous seasons combined. While Armstead certainly earned his recent five-year, $85-million contract extension, he wasn't as consistently impactful as his raw stats indicate.
Armstead's 62 total pressures ranked 15th at his position in 2019, and his 8.0 pass-rush productivity rating was tied for 30th. Since 2015, he's failed to eclipse 37 pressures and eight quarterback hits in a single year. The 26-year-old also registered a pressure on 13.6% of his pass rushes in 2019, and his previous career high as a full-time player was 11.9%.
It's realistic to assume the 49ers adding Nick Bosa and Dee Ford factored into Armstead's productive 2019, as that talented duo drew the focus of opposing offensive lines. Bosa and Ford remain, but DeForest Buckner was dealt to the Indianapolis Colts in March.
Armstead is unlikely to replicate his career year due to Buckner's departure, increased attention from opponents, and a possible lack of motivation after getting a new contract.
Verdict: FAKEOUT