Ahead of free agency and in the spirit of Valentine's Day, here's one ideal open-market signing for every NFL franchise. Teams' own pending free agents were eliminated from consideration.
Arizona Cardinals - Byron Jones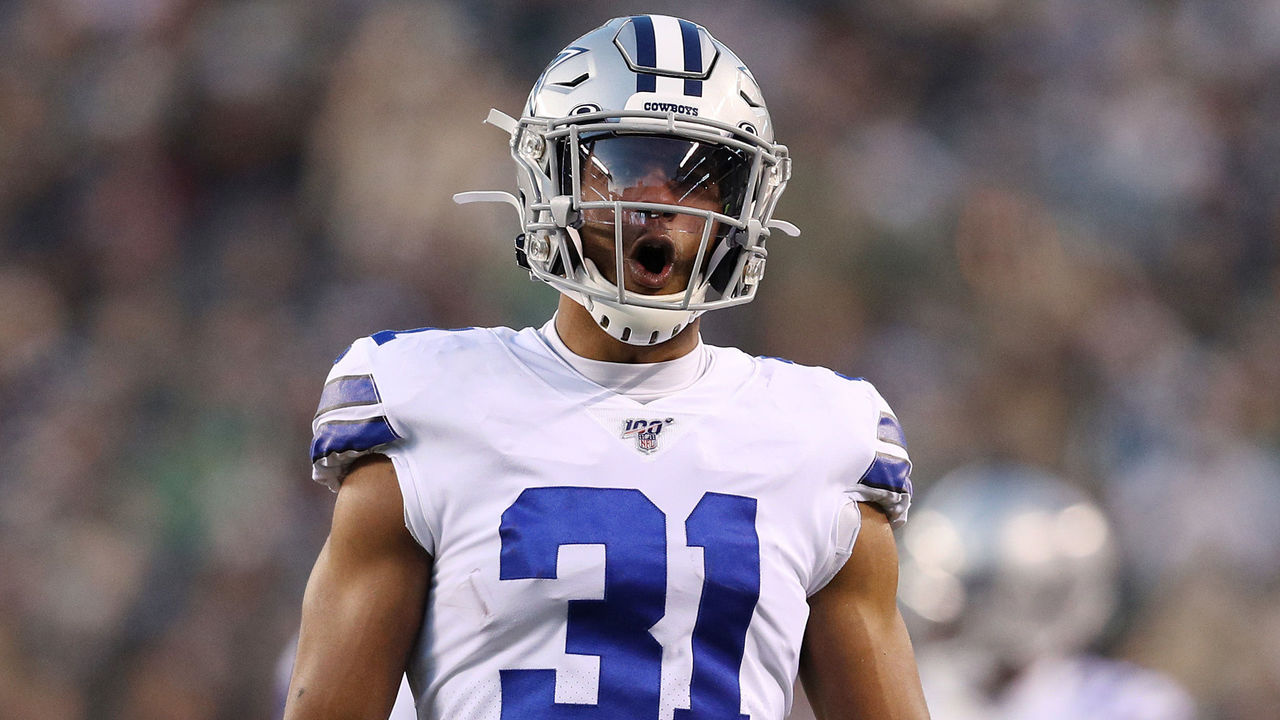 Patrick Peterson's six-game suspension and Robert Alford's season-ending injury in the preseason were among the contributing factors to the Cardinals finishing second last in pass defense in 2019. Simply getting healthy should help turn the unit around, but while building toward a bright future with Kyler Murray leading the offense, Arizona should spare no expense to nab the top corner on the market, and Peterson's potential successor.
Atlanta Falcons - Shaq Barrett
The 2019 sack leader is easily the best match for the team that just finished tied for last in the NFC in sacks. The Falcons cut ties with Vic Beasley after five inconsistent years. Barrett is a suitable replacement due to his production, and because he'll likely come cheaper than Jadeveon Clowney and Yannick Ngakoue.
Baltimore Ravens - Jadeveon Clowney
Lamar Jackson is a bargain for a few more years, so now is the time for Baltimore to be aggressive in its Super Bowl chase. The Ravens ranked 22nd in sacks per game (2.2) in 2019, and losing Matt Judon in free agency could further weaken their pass rush. While Clowney won't come cheap, the 2014 No. 1 pick is capable of being the defense's top pass-rushing threat, and his elite run defending will also help to support Jackson and Co.
Buffalo Bills - A.J. Green
Green is the antithesis to the stereotypical diva wide receiver, and he's a quiet and humble monster who would fit perfectly in blue-collar Buffalo. The longtime Bengals star would also fill the Bills' biggest offensive need: a big-bodied downfield option alongside John Brown and Cole Beasley. Josh Allen is struggling to throw deep, and Green would make the young quarterback's margin for error substantially larger.
Carolina Panthers - Joe Schobert
Luke Kuechly's retirement leaves a gaping hole in the middle of Carolina's defense that one player alone won't fill, but acquiring Schobert would be a good place to start. He's one of the league's best cover linebackers, and his game ascended to new heights in 2019 when he put up career bests in interceptions (four) and passes defensed (nine). At just 26 years old, there's a lot of tread left on his tires, too.
Chicago Bears - Marcus Mariota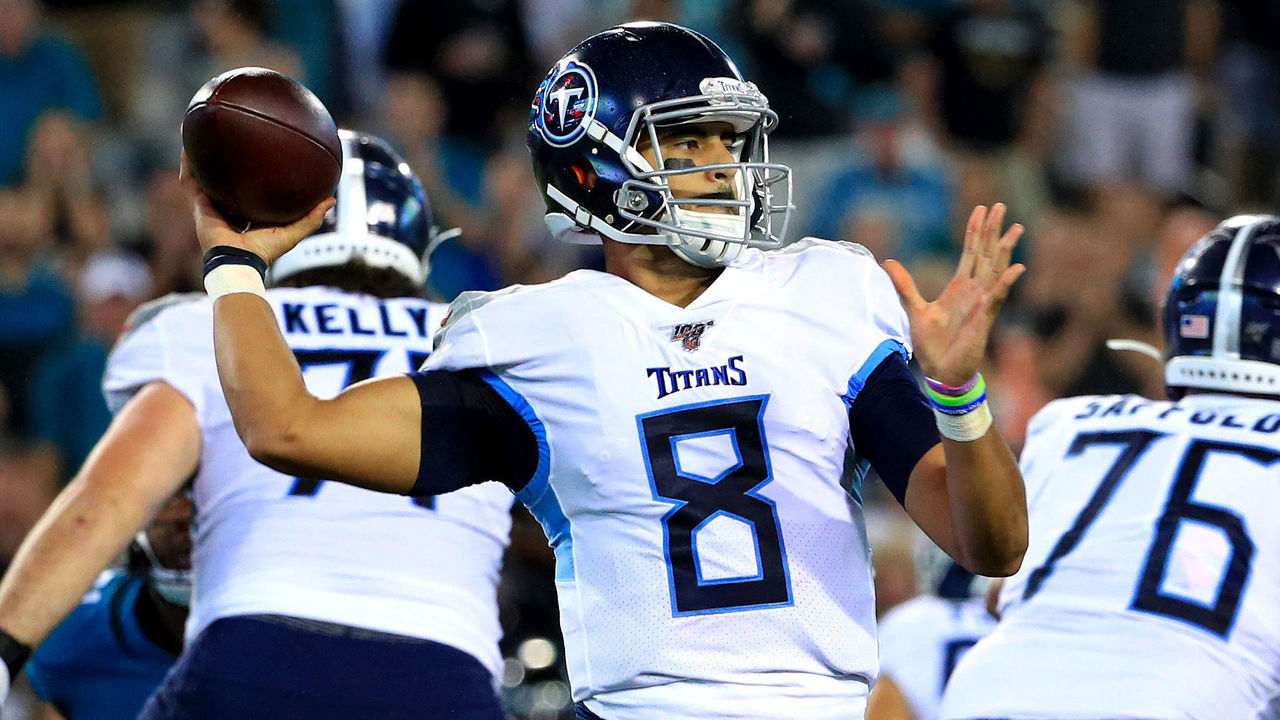 By declaring Mitch Trubisky their 2020 starter so early, the Bears put themselves in a bind. While Chicago can't chase any of the big names set to hit the open market, it still has to add someone capable of challenging Trubisky. Signing Mariota walks that line. The former Titans signal-caller should be motivated to prove he can still start, and the veteran can also be a decent Plan B behind Trubisky.
Cincinnati Bengals - Joe Thuney
The Bengals usually shy away from big splashes in free agency, and top free agents rarely see Cincinnati as a prime landing spot. Which is fine, because the Bengals will be getting their star power after likely drafting Joe Burrow with the first overall pick. However, the rookie quarterback will need far better protection. Signing Thuney to start at left guard is the kind of under-the-radar move that can pay off far more than most of the headline-grabbing additions.
Cleveland Browns - Anthony Castonzo
Baker Mayfield should shoulder most of the blame for his hugely disappointing sophomore season. But in fairness, the young quarterback was too often running for his life because of poor play at both ends of his offensive line. At 31, the underrated Castonzo isn't a long-term answer. But that's fine for Cleveland, which needs to help Mayfield right now.
Dallas Cowboys - Anthony Harris
The Cowboys pined after Earl Thomas for so long that he was out of his prime when the chance to sign him came. But in Harris, Dallas can finally get the big-play safety its defense has been missing. The 28-year-old enjoyed a breakout year with the Vikings in 2019, tying for the league lead with six interceptions. He'll be expensive, but the fit is ideal, and Dallas just hired George Edwards - the only NFL defensive coordinator Harris has known - as a senior assistant.
Denver Broncos - Brandon Scherff
The Broncos' offensive line has been a mess since Peyton Manning rode off into the sunset. Drew Lock is trying to convince management he's the answer under center, and the young signal-caller can't be expected to overcome shoddy protection. Scherff is somewhat risky due to his health issues, but it's a swing worth taking considering Denver's other interior O-line options.
Detroit Lions - Devin McCourty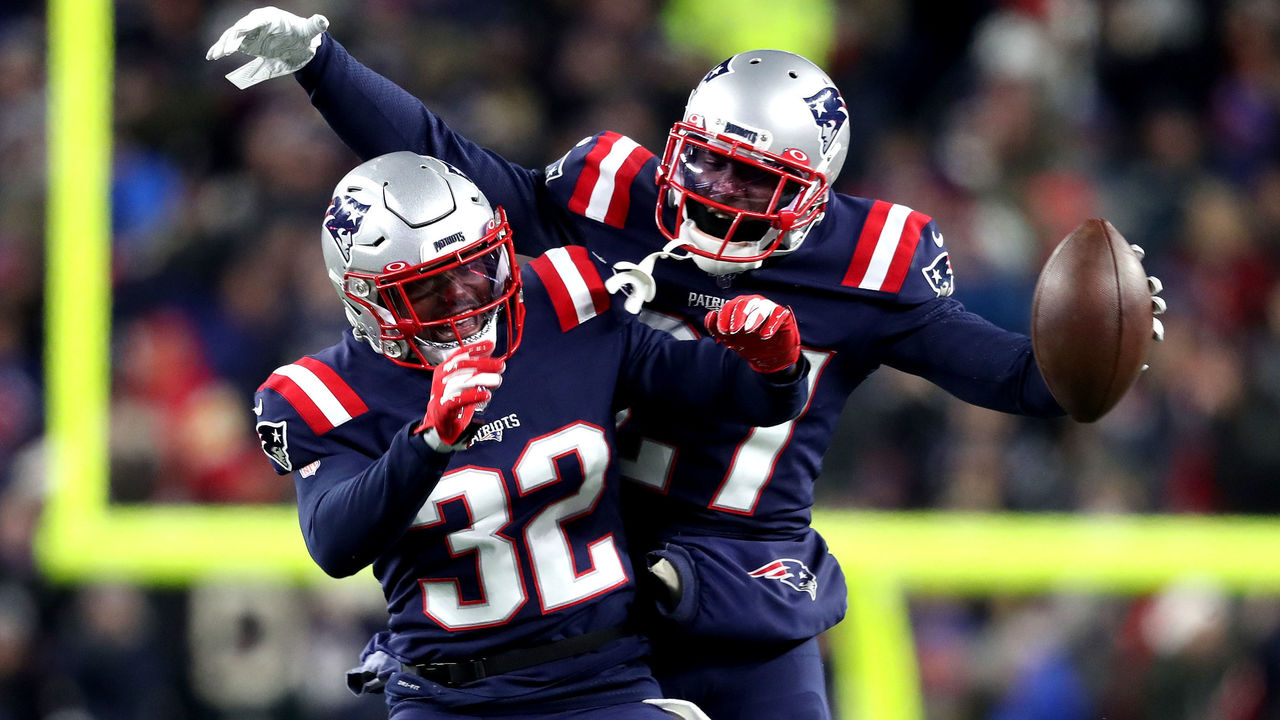 Is there a better fit for the Lions than a former Patriot joining Matt Patricia's team? The Lions should continue the New England-to-Detroit pipeline by throwing some cash at one of the top safeties available, helping to shore up the NFL's worst pass defense.
Green Bay Packers - Hunter Henry
The Packers are all but certain to cut Jimmy Graham in the final year of the veteran's position-leading contract, so Aaron Rodgers will need a new go-to target over the middle. With his top-tier receiving and blocking skills, Henry could be Matt LaFleur's version of George Kittle, who's the key cog of the same scheme run by Kyle Shanahan.
Houston Texans - Chris Harris Jr.
The Texans could lose Bradley Roby, Johnathan Joseph, and Phillip Gaines during free agency, and releasing Vernon Hargreaves would free up another $9.95 million in cap space. After coughing up a 21-point lead to the Chiefs in the divisional round, this team can't afford to keep fielding a thin secondary. Harris could be the shutdown corner Houston sorely lacks.
Indianapolis Colts - Chris Jones
Colts general manager Chris Ballard was part of the decision to draft Jones in the second round during his final season with the Chiefs in 2016. Signing one of the Super Bowl LIV heroes would fill Indy's biggest defensive need, and it would also signal Ballard is ready to go big in free agency to accelerate the Colts' return to contender status.
Jacksonville Jaguars - Philip Rivers
There are questions at quarterback for all three teams in Florida, the state Rivers now calls home. But it could be argued the Jaguars need to win immediately more than the others. While there are currently two starter-level QBs on Jacksonville's roster, the perfect signing for the Jaguars is one that gets them out of Nick Foles' exorbitant contract. Trading Foles for a draft pick and signing Rivers for two years is more digestible than the team's current scenario.
Kansas City Chiefs - Robby Anderson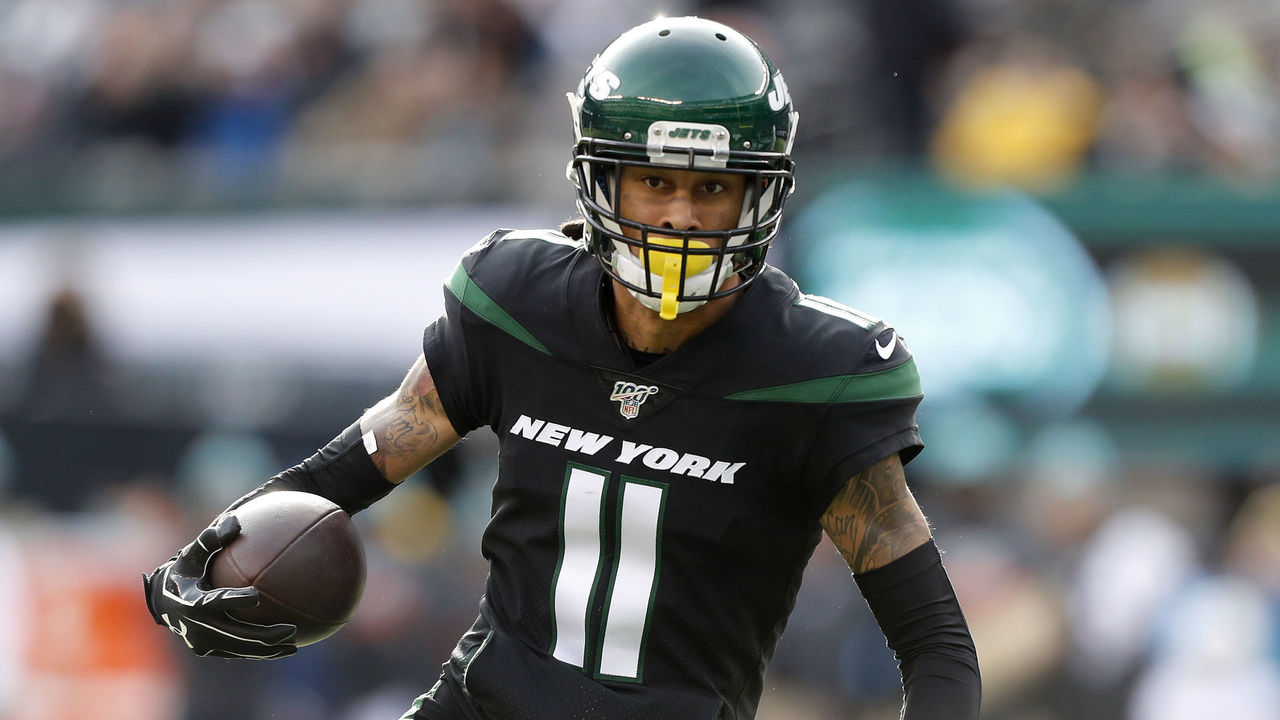 The Chiefs need depth at cornerback and linebacker. But where is the fun in that? Why not instead give Patrick Mahomes another lightning-quick downfield weapon in Anderson, and let the quarterback wreck the league even further. The reigning champions wouldn't need to break the bank, and Anderson could be a like-for-like replacement for Sammy Watkins, who should be a cap casualty.
Las Vegas Raiders - Cory Littleton
The free-agent linebacker group is relatively shallow, which is bad news for the Raiders, who desperately need help at the position. Jon Gruden and Co. could make significant moves to get tongues wagging ahead of their first season in Las Vegas. However, fixing the pass defense should be a priority, and signing one of the top coverage linebackers in Littleton could be the Raiders' most impactful move.
Los Angeles Chargers - Tom Brady
After failing to grab the attention of fickle Los Angeles sports fans over the last three seasons, the Chargers desperately need to fill seats during their first year in a new shared stadium. Regardless of whether you believe Brady is still capable of playing at an elite level, he remains one of the most marketable players in the league, if not the most.
Los Angeles Rams - Jack Conklin
While one Los Angeles franchise opts for glitz and glamour, the other should focus on the trenches. The Rams learned how much a strong offensive line correlates to success while taking a step back in 2019. Adding Conklin will help the team's rushing offense return to its 2018 form.
Miami Dolphins - Derrick Henry
If the Titans don't reset the running back market and pay Henry, his options might be limited. The Dolphins and their league-leading $93.7 million in cap space stand out as an obvious destination. They can pay Henry without severely limiting the rest of their plans in an offseason when Miami will likely draft a quarterback with the No. 5 pick. Signing the NFL's most intimidating backfield force to boost a rushing attack that ranked dead last in 2019 is a great way to help Tua Tagaovailoa or Justin Herbert.
Minnesota Vikings - Logan Ryan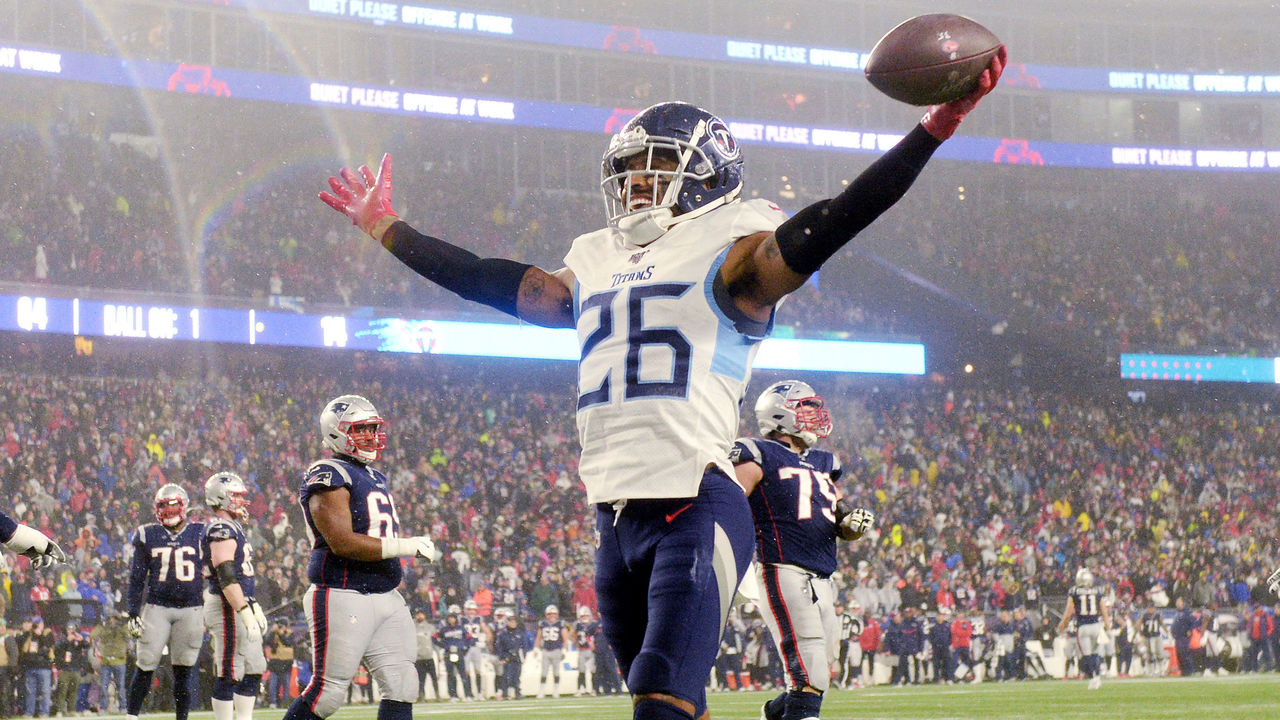 An overhaul of the Vikings' defensive backfield appears to be on the horizon. Xavier Rhodes, Trae Waynes, and Mackensie Alexander could be jettisoned as Minnesota attempts to clear cap space. The Vikings likely won't consider expensive options, but they should try to get Ryan under contract.
New England Patriots - Amari Cooper
Regardless of whether Brady is under center for the Patriots next season, an upgrade at wide receiver is essential. Paying top-tier money for a wideout isn't a typical Bill Belichick move, but a 25-year-old with four 1,000-plus-yard seasons on his resume doesn't hit the open market often. Cooper would quickly become New England's best wide receiver since Randy Moss.
New Orleans Saints - Emmanuel Sanders
Aside from re-signing their quarterbacks, the Saints could use another receiving target, as we saw during their playoff loss to the Vikings. With Michael Thomas limited to 70 receiving yards and Jared Cook injured in that game, no other threat emerged. Enter Sanders, a deep-ball specialist and a reliable pass-catcher.
New York Giants - James Bradberry
The Giants need to defend against Amari Cooper (if he re-signs in Dallas), Terry McLaurin, Alshon Jeffery, and DeSean Jackson a combined six times. While general manager Dave Gettleman is obsessed with finding as many "hog mollies" as possible, he'd should focus on addressing New York's secondary. Bradberry isn't a big name, but Gettleman drafted the cornerback in Carolina, and the second-round pick is just heading into his prime at 26 years old.
New York Jets - Jason Peters
Almost every 2019 starter on the Jets' offensive line is free-agency eligible. The unit was a disaster on an offense that ranked second-last in rushing this past season, and it also finished the campaign allowing one of the league's highest sack rates. The Jets could do worse than adding a proven veteran at left tackle such as Jason Peters or Andrew Whitworth.
Philadelphia Eagles - Justin Simmons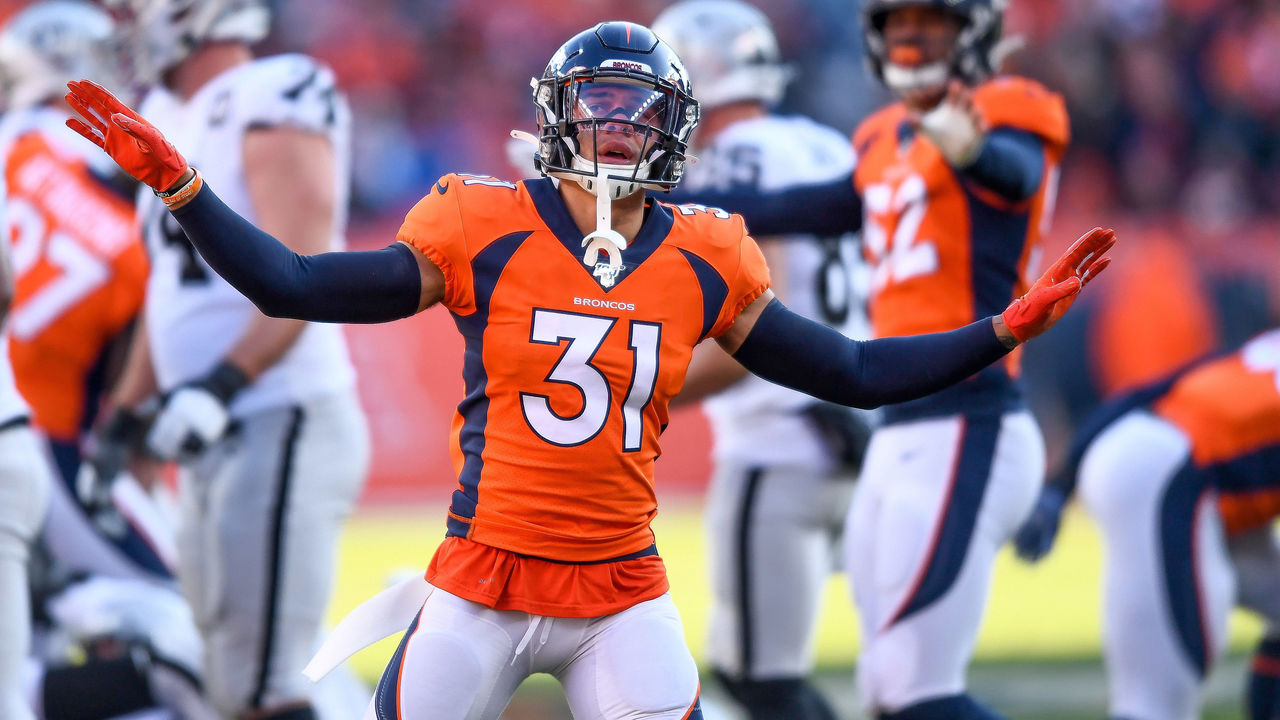 Anyone who observed the 2019 Eagles knows the team lacks depth at receiver and in the secondary. After Injuries drained both units, Philly overhauled its medical staff. Now a healthy DeSean Jackson will boost the Eagles' receiving corps in 2020, and adding a breakout star like Simmons would help at safety.
Pittsburgh Steelers - Kyle Van Noy
The Steelers could address a couple of positions in free agency, but finding a bookend opposite star pass-rusher T.J. Watt would be a prudent move. Bud Dupree could leave the team as a free agent, and a veteran like Van Noy - who recorded nine sacks in 2019 - would be a solid replacement.
San Francisco 49ers - Ha Ha Clinton-Dix
General manager John Lynch said the Niners won't be going on a shopping spree this offseason, and he may instead target one or two difference-makers. Many of the club's best options are its own free agents. But if San Francisco fails to re-sign safety Jimmie Ward, a younger, cheaper option exists in Ha Ha Clinton-Dix.
Seattle Seahawks - Bryan Bulaga
Any offensive line help is necessary. Russell Wilson needs protection and time to throw. Bulaga is one of the best right tackles available, and the 10-year veteran remains among the most reliable players at his position.
Tampa Bay Buccaneers - Teddy Bridgewater
After five roller-coaster seasons of Jameis Winston, the Bucs could use Bridgewater's steady hand. He's not necessarily a perfect match for Bruce Arians' "No risk it, no biscuit" offense, but Bridgewater is a proven winner and less turnover prone. Over five starts as Drew Brees' injury replacement in 2019, Bridgewater led the Saints to a 5-0 record while throwing nine touchdown passes against two interceptions, and not losing a fumble. Those numbers would be a welcomed sight in Tampa.
Tennessee Titans - Yannick Ngakoue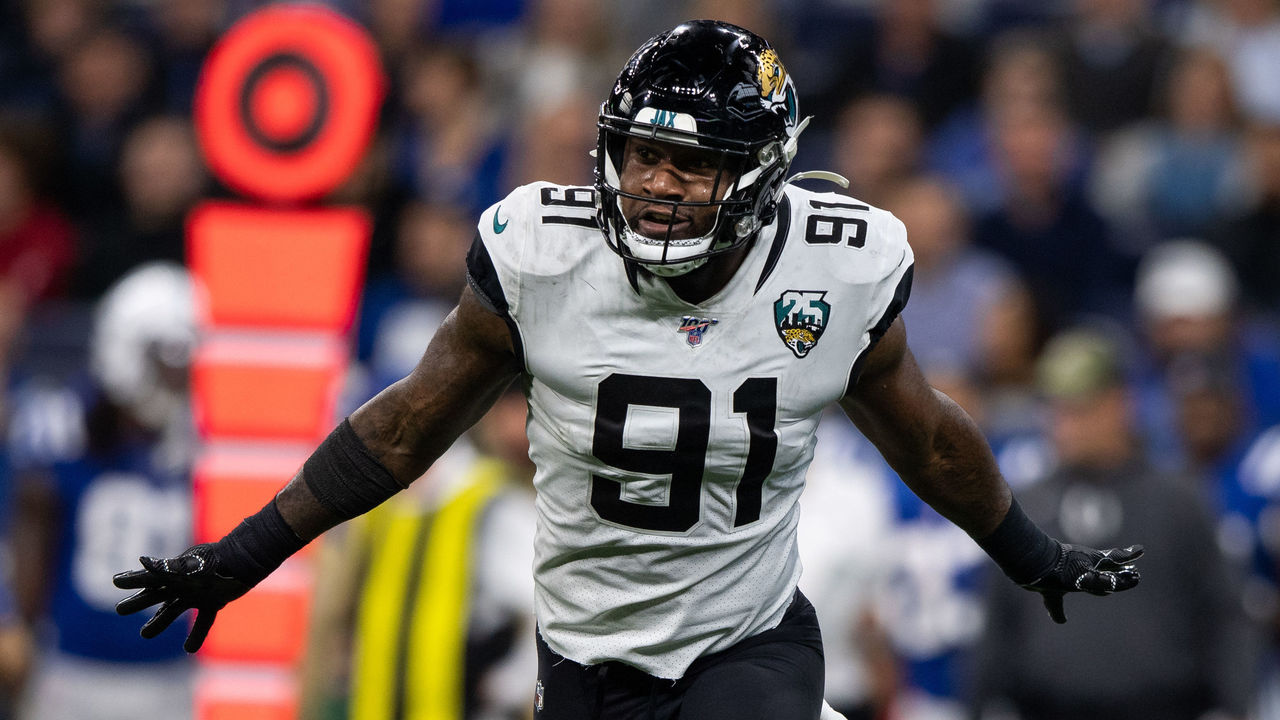 Stealing a division rival's best player while also improving a glaring weakness is the biggest slam-dunk move a team can hope for during free agency. The Titans trotted out a solid defense in 2019, even with only one legitimate edge rusher in Harold Landry, whose nine sacks were four more than the next Tennessee player. Adding Ngakoue would push the unit to another level.
Washington Redskins - Austin Hooper
Tight end is Washington's most talent-poor position on offense following the retirement of Vernon Davis. Luckily, one of the league's best young tight ends is set to be available. Hooper caught 75 passes for 787 yards and six touchdowns (all career highs) in 2019 with the Falcons, and he would become a much-needed security blanket for Dwayne Haskins right away.