Find line reports, best bets, and subscribe to push notifications in the Betting News section.
It's bad enough when you lose money on the greatest day of the NFL calendar, likely surrounded by people enjoying the game much more than you are. But when your losses come on a bad beat, the kind that would keep you up at night even if it happened in the preseason? Those are the ones you never live down.
Fortunately, we're here to work through such horrors together ahead of this year's championship tilt between the Chiefs and 49ers, two teams that have mostly avoided stamping their own bad beats into Super Bowl lore. Knock on wood.
Here are five of the worst bad beats in Super Bowl history, listed in chronological order:
Super Bowl V: Colts 16, Cowboys 13
Bad beat: Cowboys +2.5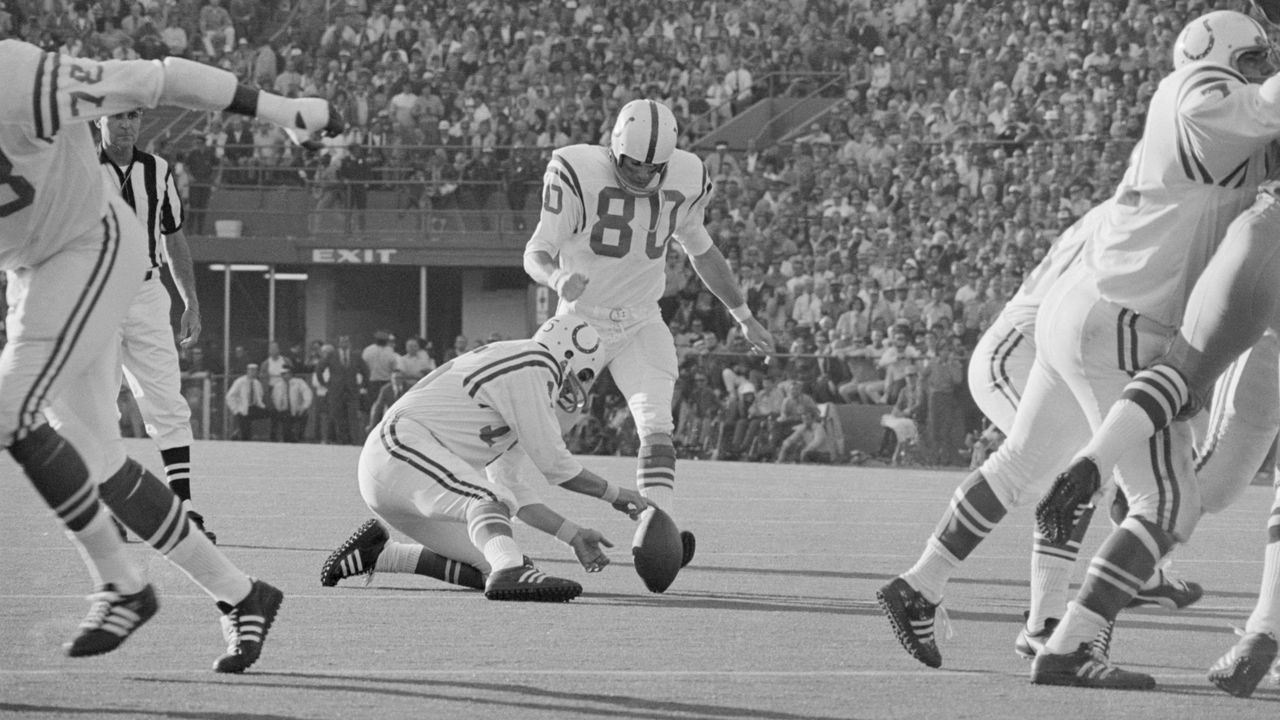 You'd be forgiven if you don't remember the "Blunder Bowl" of 1971, which featured a Super Bowl-record 11 turnovers - including seven by the winning team - and 164 combined penalty yards. But it's a game some bettors will never forget.
The Cowboys held a 13-6 halftime lead following a tumultuous first half that included a fluky 75-yard score for the Colts (then of Baltimore), a shanked extra point by rookie kicker Jim O'Brien, and an injury to Baltimore star Johnny Unitas.
Things got even weirder in the second half: Baltimore fumbled the opening kickoff to set up a Cowboys drive to the 1-yard line, where Dallas triumphantly coughed it up to the Colts player who'd fumbled just moments before.
Baltimore turned it over on each of its first two possessions of the fourth quarter, but it was the Cowboys' costly interception on their second drive that set up a game-tying touchdown for the Colts. Then, with just over a minute left, Dallas committed a drive-killing holding penalty near midfield - precipitating an errant toss into the arms of Baltimore defender Mike Curtis, who set up the game-winning field goal.
With five seconds left, O'Brien - whose Colts could have run out the clock if not for his missed PAT - converted the 32-yarder to end the suffering for everyone ... everyone except Cowboys +2.5 bettors. Cue the violins.
Super Bowl XXXIII: Broncos 34, Falcons 19
Bad beat: Under 52.5
Before the start of the fourth quarter of this 1999 blowout, there was little thought that the under could become a bad beat. The total of 53.5 was the second-highest in Super Bowl history at the time, and the Broncos' 17-6 lead after three quarters meant they could milk the rest of the clock with star back Terrell Davis.
It would, quite literally, take record-level scoring for under bettors to lose that Sunday. Can you see where this is going?
On the first play of the fourth quarter, blocking fullback Howard Griffith plunged into the end zone for his second score of the day. 24-6. A few minutes later, John Elway took it himself for a 3-yard score. 31-6. Still, why sweat? The Falcons' offense had been inept all day, and the Broncos could ease off the gas with an ironclad lead.
Then, the sweating came. On the kickoff following Elway's score, electric Falcons returner Tim Dwight took it back 94 yards for Atlanta's first touchdown of the game. 31-13. Jason Elam's field goal on the next drive - set up by a failed onside kick by the Falcons - made it 34-13. The game was suddenly just one score from spelling heartbreak for under bettors.
Heartbreak came, and it came in the worst way. Atlanta quarterback Chris Chandler engineered a 16-play (!), 76-yard drive that included a fourth-down conversion and two goal-line incompletions before finally connecting with Terance Mathis. The touchdown capped a 30-point fourth quarter, then the highest-scoring final frame in Super Bowl history.
The Falcons curiously attempted a two-point conversion, perhaps just to drive the stake into under bettors' hearts. It failed, leaving total bettors a half-point shy of milk and honey.
Super Bowl XXXIV: Rams 23, Titans 16
Bad beat: Titans +7, over 45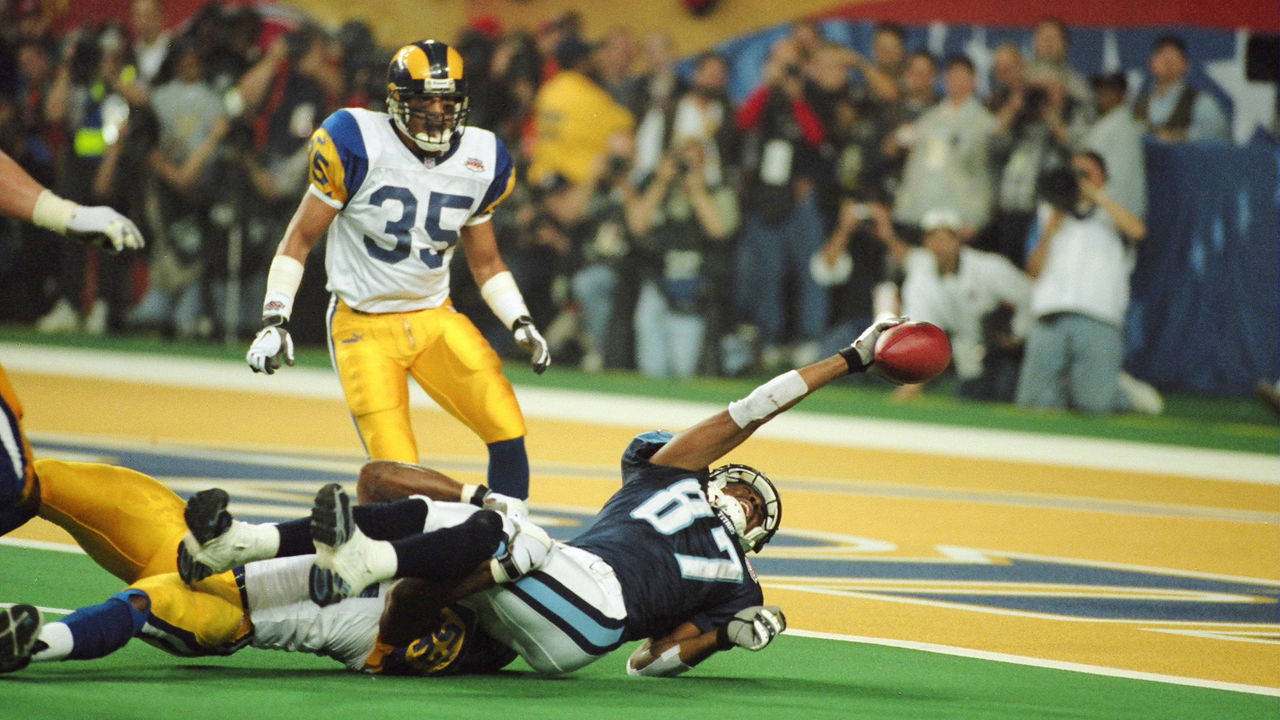 Just one year after that ridiculous fourth quarter between Denver and Atlanta, bettors were treated to another thrilling finish in 2000. It culminated in what was, for some, the most devastating final play ever seen.
If you don't think this qualifies as a bad beat, tell that to Titans bettors, who saw their team storm back from a 16-0 third-quarter deficit to tie it at 16-16 with just over three minutes left in the game. Tennessee's defense had held the St. Louis Rams' star-studded offense off the board for nearly 20 minutes, and underdog bettors were starting to see green.
St. Louis had scored just one touchdown all day. So when the Rams got the ball back on their own 27, it seemed inevitable they'd march down the field and set up kicker Jeff Wilkins for his fourth field goal of the game - sending Titans bettors home happy.
Or, not. On the first play of the drive, Kurt Warner launched it down the right sideline for Isaac Bruce, who took it 73 yards for the score. Your move, Tennessee.
The Titans had an answer. With 11 plays in under two minutes, Steve McNair marched his team from its own 12 all the way to the Rams' 10-yard line. The 12th play was the dagger: With five seconds left, McNair whipped it to a crossing Kevin Dyson, who reached as far as his right arm would allow.
It wasn't enough.
Tennessee bettors - and oft-forgotten over bettors - came one yard short of pay dirt. The former settled for an agonizing push; the latter came up empty thanks to the most famous tackle in Super Bowl history.
Super Bowl XLIII: Steelers 27, Cardinals 23
Bad beat: Cardinals +3 (first half)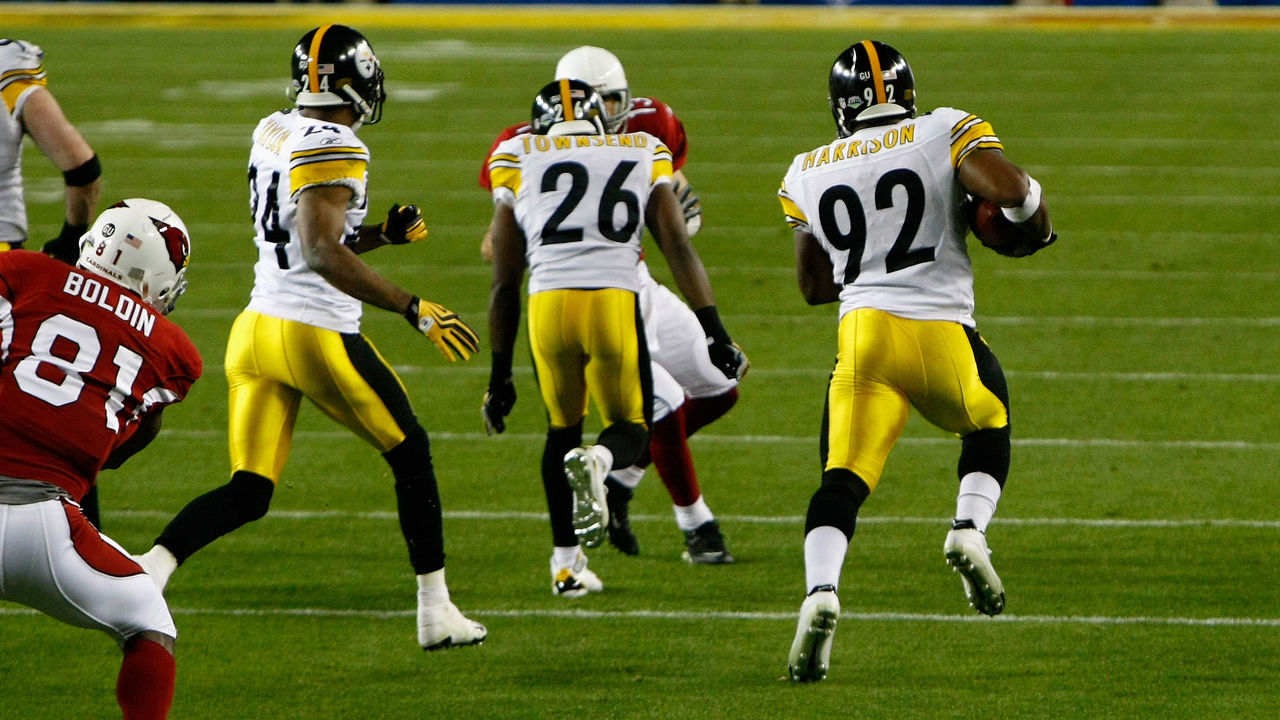 There have been hundreds of in-game bad beats that fail to surface on lists like this one, mostly because so few people bet them. But there's no overlooking the calamity that was Super Bowl XLIII for Cardinals first-half spread bettors in 2009.
Arizona, already a sizable underdog coming into the game, trailed 10-7 late in the first half against the Steelers. But the Cardinals had the ball at the goal line with 18 seconds left and a full set of downs. Arizona first-half backers had a push in their back pocket; any type of score here would guarantee a nice reward before intermission.
Correction: any type of score by Arizona.
Just as Warner had screwed Titans bettors years earlier, he doomed Cardinals bettors by simply never seeing James Harrison, who cut off the route and rumbled his way down the sideline. The Steelers linebacker bowled through Warner at the 35-yard-line and meandered his way through Arizona's tackle-averse offense, finally stumbling into the opposing end zone for a miracle score.
It was one of the worst bad beats in Super Bowl history, but it wasn't the only bad beat of the game. Under 46 bettors were sitting on winning tickets with just over three minutes left, when the Steelers just had to milk the clock to preserve a 20-14 lead. Instead, an ill-timed safety set off a 16-point flurry in a thrilling but torturous end for under backers.
Super Bowl LI: Patriots 34, Falcons 28
Bad beat: Falcons +3, under 57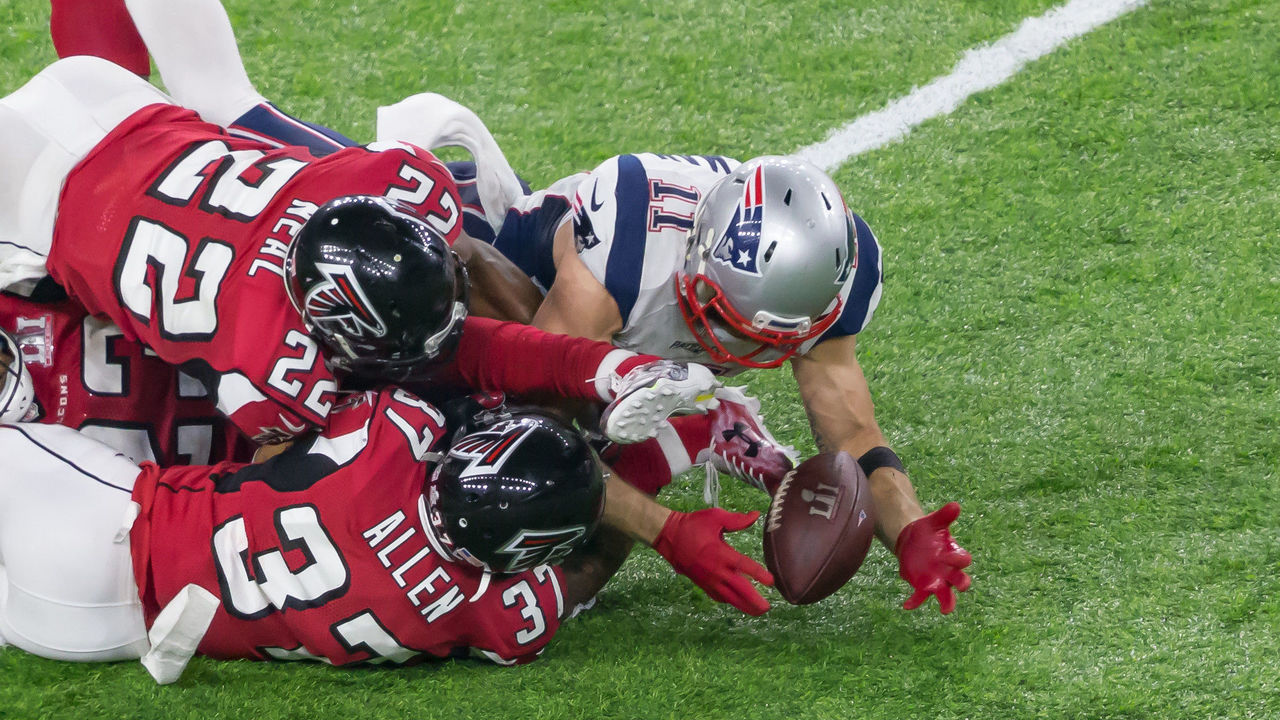 The bad beat to end all bad beats. The greatest Super Bowl loss of all time. Simply put, "28-3."
The Falcons held that aforementioned lead midway through the third quarter in 2017. The Patriots' dynasty was dead and Atlanta bettors could already start planning how to spend their winnings. No team had ever blown a double-digit lead in the Super Bowl. It couldn't happen here ... right?
Except you never kill New England so easily. The Patriots had an epic answer, one that included heavy doses of James White and inexplicable luck - from turnovers to bad coaching to a fingertip grab that still seems impossible years later.
The most devastating moment for Falcons bettors - and there are plenty from which to choose - came early in the fourth quarter when Dont'a Hightower clobbered Matt Ryan on the quarterback's own 36-yard line. It set up the second of four unanswered New England touchdowns and provided the stroke of good fortune Tom Brady and Co. needed, flipping all momentum the Patriots' way and sowing seeds of doubt in the hearts and minds of the previously unstoppable Falcons.
At that point, the rest became a formality: the Julian Edelman catch, the two-point conversions, even the coin flip in overtime. The Patriots were always going to come back. Total bettors had to know it, too: A comeback was only possible if New England knotted it at 28-28 in regulation, a cruel one-point tease for those holding under 57.
Still, losing a total bet is no comparison to the feeling of holding a 25-point lead in the second half as an underdog before falling flat on your face in the biggest game of the season. It's the worst Super Bowl bad beat of all time, and one can only hope this year's game spares us from such pain and suffering.
C Jackson Cowart is a betting writer for theScore. He's an award-winning journalist with stops at The Charlotte Observer, The San Diego Union-Tribune, The Times Herald-Record, and BetChicago. He's also a proud graduate of UNC-Chapel Hill, and his love of sweet tea is rivaled only by that of a juicy prop bet. Find him on Twitter @CJacksonCowart.