The NFL's free-agent negotiating window opens March 16 and there will be no shortage of intriguing targets for teams in need of upgrades. Though some impending free agents will agree to extensions and others will receive franchise tags before then, here's an early look at the 25 best players currently slated to hit the market:
1. Dak Prescott
The Cowboys likely cost themselves a significant chunk of change last offseason by failing to extend Prescott, who had a career year in 2019. The quarterback could now command a salary that's at least in the range of Russell Wilson's league-leading $35 million per year. Prescott could blow past $40 million on the open market, but Jerry Jones isn't letting him get close to free agency. With negotiations reportedly stalled, a franchise tag is on the horizon.
2. Chris Jones
It would be stunning if the Chiefs allowed Jones, who was integral to their Super Bowl win, to hit the open market. He's arguably the league's most dominant interior presence outside of Aaron Donald and is the lynchpin of Kansas City's front seven. The Chiefs did just give defensive end Frank Clark an extension north of $20 million per season, so there's a slim chance they could think twice about handing out a similar deal with Patrick Mahomes' likely record-setting contract soon to follow.
3. Amari Cooper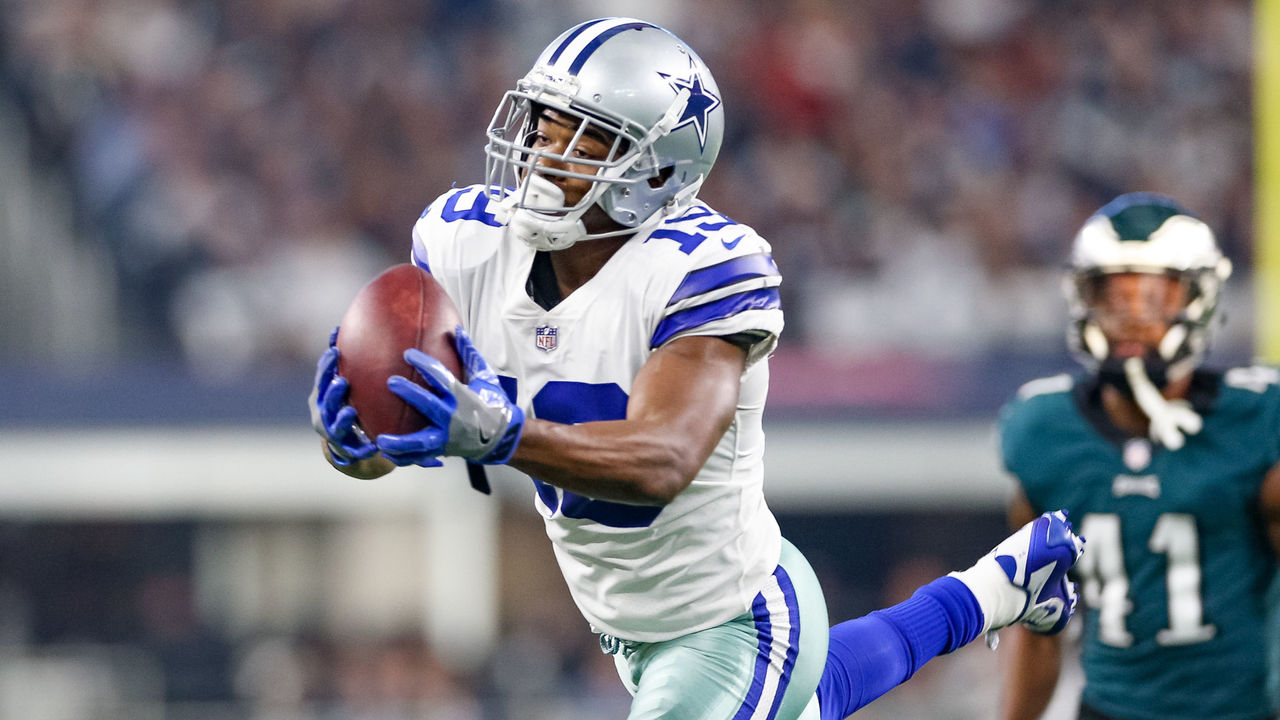 Despite foot and knee injuries hampering him for a significant portion of the season, Cooper didn't miss a game and compiled career highs in touchdowns (eight) and yards per catch (15.1). Dallas traded a first-round pick for the receiver just 15 months ago, so it's hard to see him being allowed to leave. Prescott could change all that, though; if Dallas needs the franchise tag for the quarterback, and the one-off ability to use both the franchise and transition tags is eliminated by a new collective bargaining agreement, Cooper could become a free agent.
4. Drew Brees
Brees will take a month to decide his future. If he opts to return for his 20th NFL season, the quarterback is all but certain to remain in New Orleans. The Saints have made it crystal clear that the starting job is Brees' for as long as he wants it. Despite being 41 years old, his performance in 2019 proved he's still a force to be reckoned with. If Brees were to shockingly decide a change of scenery is his best chance at a second ring, he would be the most sought-after passer on the market.
5. Tom Brady
The end may finally have arrived for Brady, who seemed incapable of elevating his teammates in 2019. He's been written off before, of course, only to silence critics by winning a ring, so one more climb to the top of the mountain can't be ruled out. If Brady wants to play - and he's given every indication that he does - his next destination is up in the air. A return to New England with an upgraded receiving corps makes the most sense, but it's not unfathomable that Brady will see a situation elsewhere that offers him a better chance at success. One can argue the only way for the GOAT to build on his legacy is to win a title without Bill Belichick.
6. Ryan Tannehill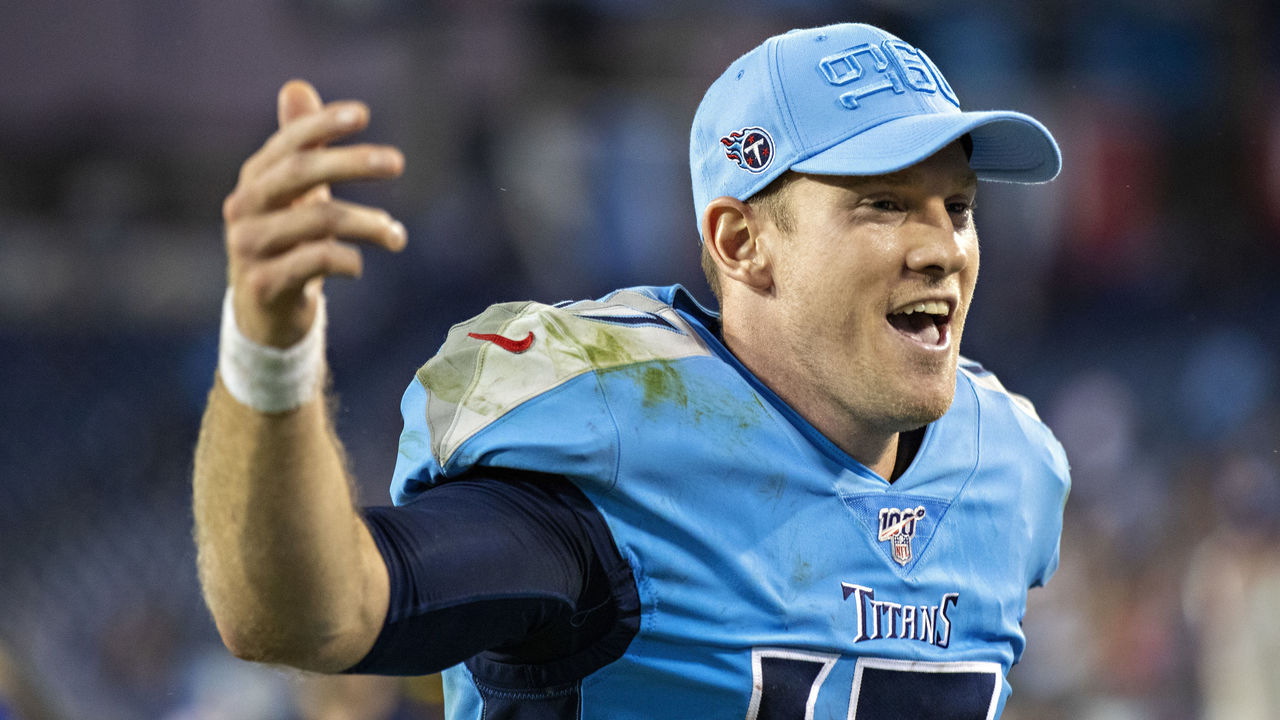 No player boosted his value more in 2019 than Tannehill, who ascended from afterthought backup - the Dolphins agreed to pay much of his salary to secure a trade with the Titans - to the NFL's leader in passer rating and yards per attempt over his 10 starts. Perhaps we'll ultimately look back at Tannehill's age-31 breakout season as an inexplicable outlier, but the Titans have little choice but to open their wallets and hope the magic carries forward.
7. Yannick Ngakoue
The Jaguars admitted re-signing Ngakoue is their top priority this offseason. It's not hard to understand why, as the 24-year-old pass-rusher has racked up 37.5 sacks in his first four seasons. But it takes two to tango, and Ngakoue hasn't been shy about his desire to test the open market. The standoff could lead to a franchise tag, but that will likely be the last resort for Jacksonville, which is currently projected to be nearly $2 million over the cap in 2020.
8. Byron Jones
Few teams would consider letting a pass-defender of Jones' caliber get a sniff of free agency, but the Cowboys' hands are probably tied after dishing out Ezekiel Elliott and still needing to pay or tag Prescott and Cooper. There's not enough money to retain them all, and indications are that Jones will be the odd man out.
9. Jadeveon Clowney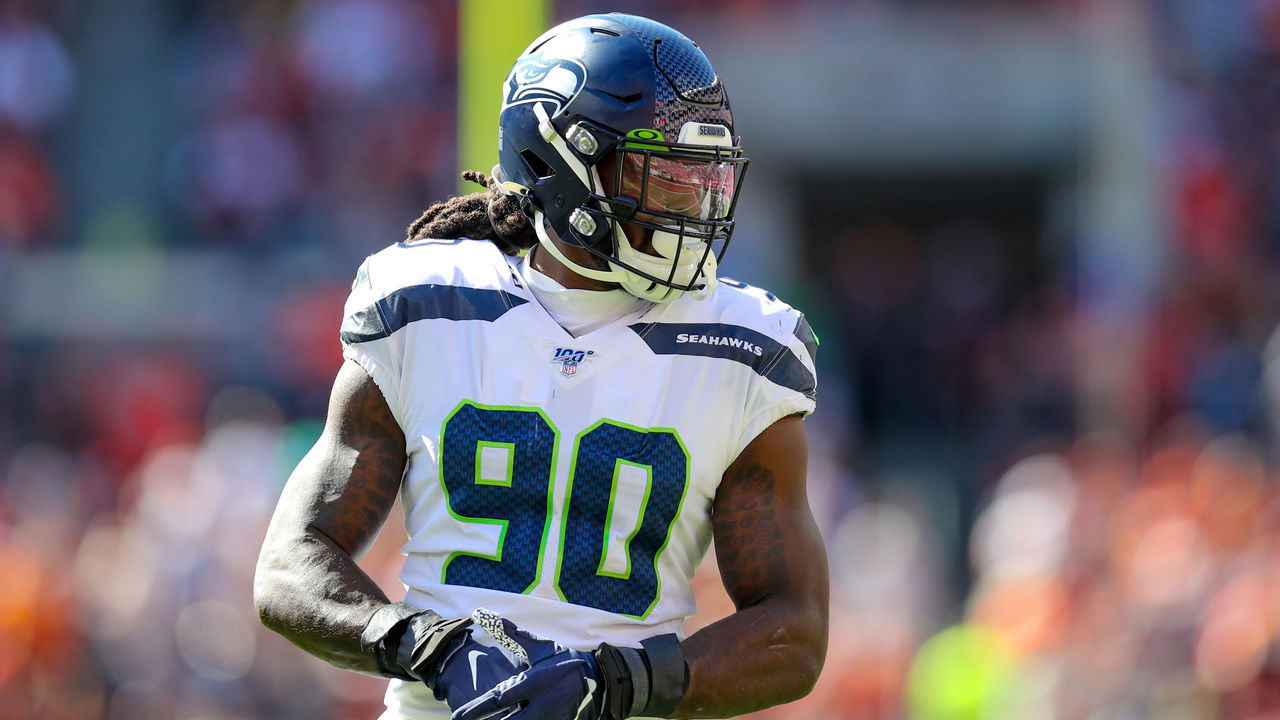 Clowney was Seattle's most disruptive player on the field at times, but it didn't always show up in the stat sheet. Perpetual injury struggles have prevented the former No. 1 pick from sustaining production in any of his six pro seasons, and Clowney has never managed to record double-digit sacks. Still years shy of 30, the hope that Clowney will eventually deliver on his athletic promise could result in a team offering to make him football's highest-paid defender, but there is significant bust risk.
10. Shaq Barrett
Last offseason, Barrett signed a one-year, $5-million contract with the Buccaneers to little fanfare. This year should be a completely different story after the pass-rusher put together one of the league's most surprising individual seasons. Barrett led the league with 19.5 sacks and earned first-team All-Pro honors. At just 26 years old, teams should be lining up to secure his prime years, though there may be concern about 2019 potentially being an outlier, given that he managed a combined 14 sacks over his previous four campaigns.
11. Jameis Winston
Is there a bigger enigma in the NFL than Winston? The Buccaneers quarterback became the founding member of the 30-touchdown, 30-interception club in 2019, which is likely as impressive as it is worrisome for future suitors. When he's firing on all cylinders, Winston can play at a level few quarterbacks can reach. But as an often exasperated Bruce Arians can attest, there's often no telling when Bad Jameis will re-emerge and doom his team's chances.
12. Hunter Henry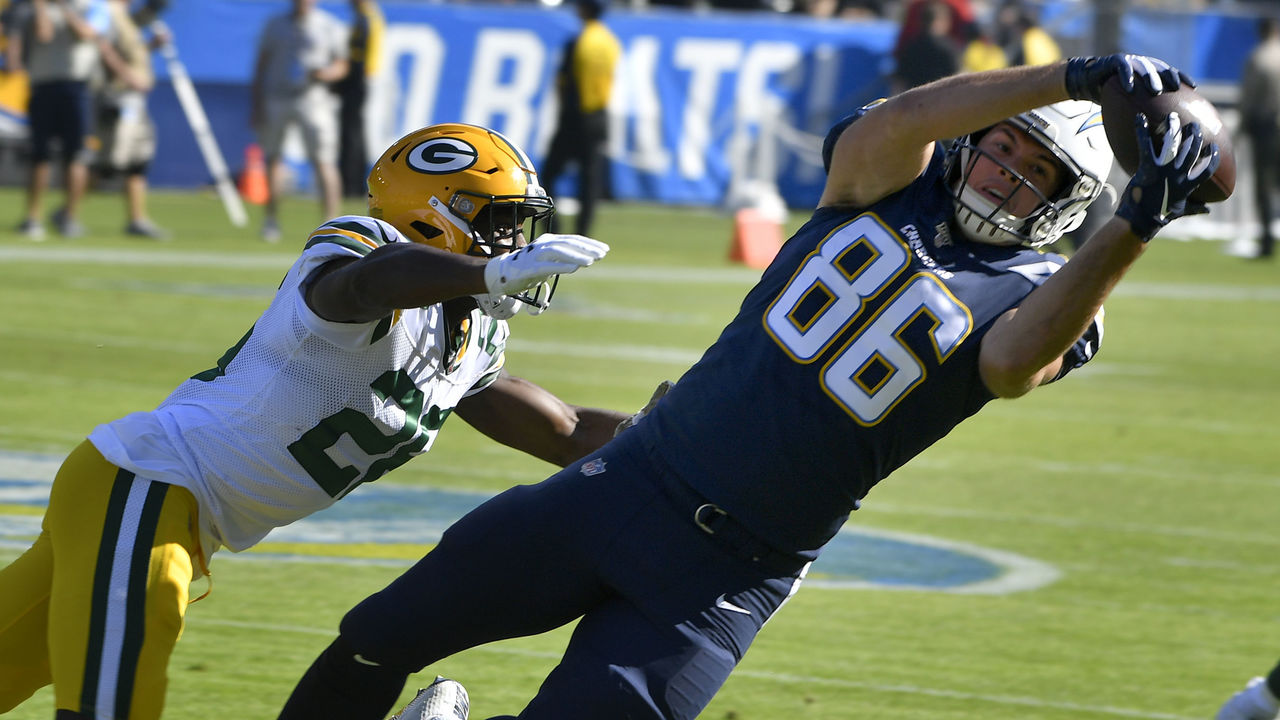 Twenty-five-year-old tight ends who excel both as receivers and blockers don't hit the market often. Signing Henry will require a leap of faith that his recent history of major injuries (torn ACL in 2018, fractured tibia in 2019) isn't the start of a pattern, but any team would benefit from Henry's versatility. It wouldn't be shocking to see the Chargers prioritize Henry over other pending free agents Melvin Gordon and Austin Ekeler.
13. A.J. Green
Green will be 32 years old by the time the 2020 season starts, and he missed the entire 2019 campaign and seven games the year before. The receiver's market, therefore, is hard to predict. When healthy, Green is still a true game-changer. If you extrapolate his nine-game production in 2018, you get 82 catches for 1,234 yards and 11 touchdowns. Green is one of the bigger risk-reward options set to hit the open market. However, an extension or franchise tag with Cincinnati are legitimate possibilities.
14. Chris Harris Jr.
At 30 years old, Harris is moving toward the end of his prime. He's still among the league's best slot cornerbacks, though, and his down year in 2019 can mostly be attributed to the Broncos asking him to play outside far more than in past seasons. Having repaired his relationship with the AFC West club, Harris is no longer certain to leave Denver.
15. Derrick Henry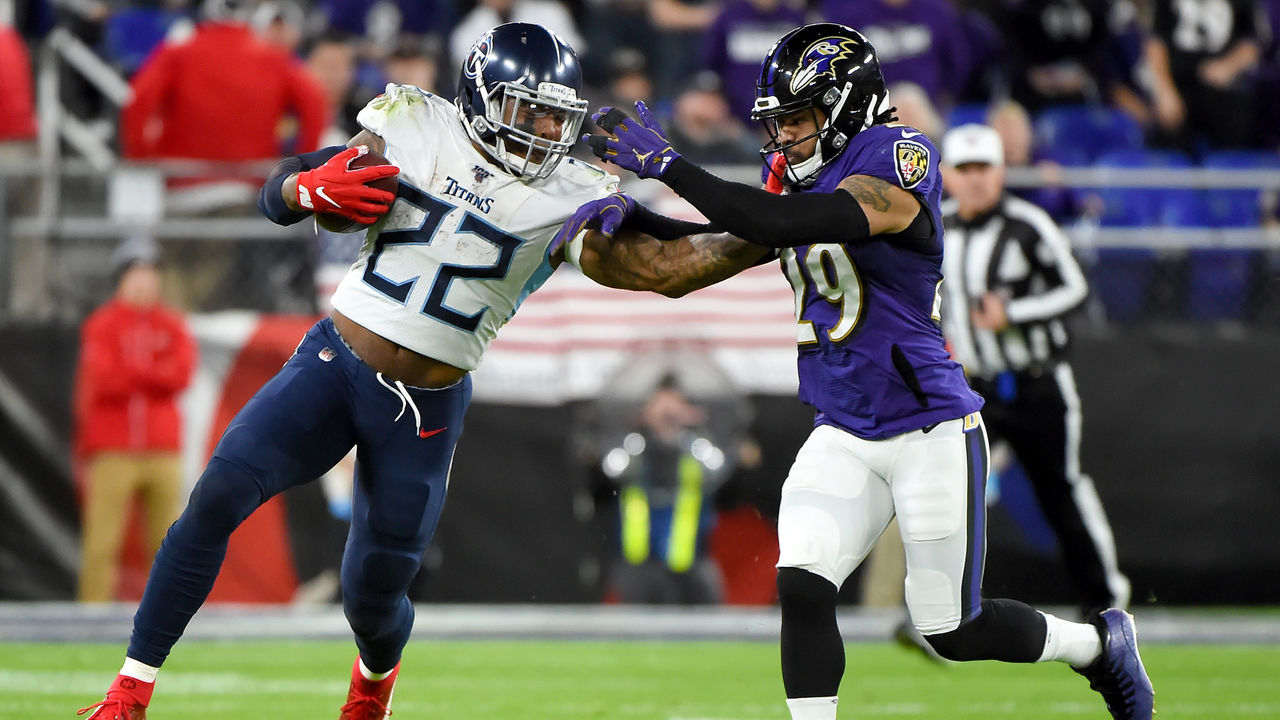 The first player to rush for 180-plus yards in three straight games - two playoff matchups and one a must-win Week 17 contest - can reasonably demand a contract in line with the NFL's highest-paid tailbacks. But might teams shy away from paying up for Henry at a largely replaceable position? A case can be made that big-money commitments to Le'Veon Bell, Todd Gurley, and David Johnson all led to regret within a year.
16. Brandon Scherff
Scherff has struggled to stay healthy over the last three seasons, missing a combined 15 games due to injuries. But when on the field, the guard has proven himself to be a premier run-blocker. If teams are confident in the medical evaluations, the 28-year-old will be in line for a major payday.
17. Dante Fowler Jr.
The Rams committed $14 million to Fowler last offseason and saw a tidy return on that investment, with the former No. 3 pick recording a career-high 11.5 sacks. Another one-year deal is almost certainly off the table, and the Rams might not be able to afford him.
18. Jack Conklin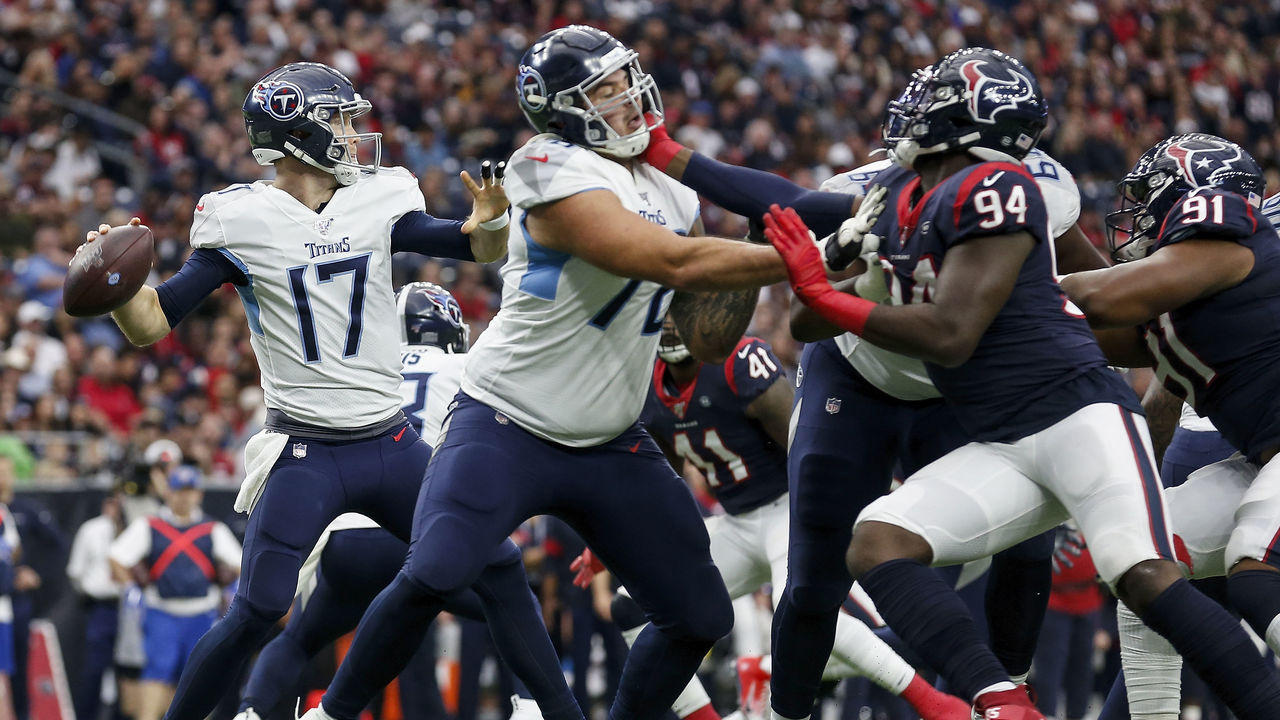 Conklin was an All-Pro as a rookie before tearing his ACL and enduring a few subpar seasons. He'll hit the market because the Titans declined his fifth-year option. Conklin's role in propelling Henry to the rushing title could make it easier for teams to overlook his occasional pass-blocking issues.
19. Matthew Judon
Judon racked up 9.5 sacks in his first campaign as a full-time starter with the Ravens. However, the pass-rusher - who reportedly could draw trade interest if tagged - is far from a one-year wonder, having produced 15 sacks in the two seasons prior.
20. Justin Simmons
Simmons emerged as one of the league's top coverage safeties in 2019, earning second-team All-Pro honors after snagging four interceptions and compiling 93 total tackles. The 26-year-old is a prime candidate for the Broncos' franchise tag.
21. Anthony Harris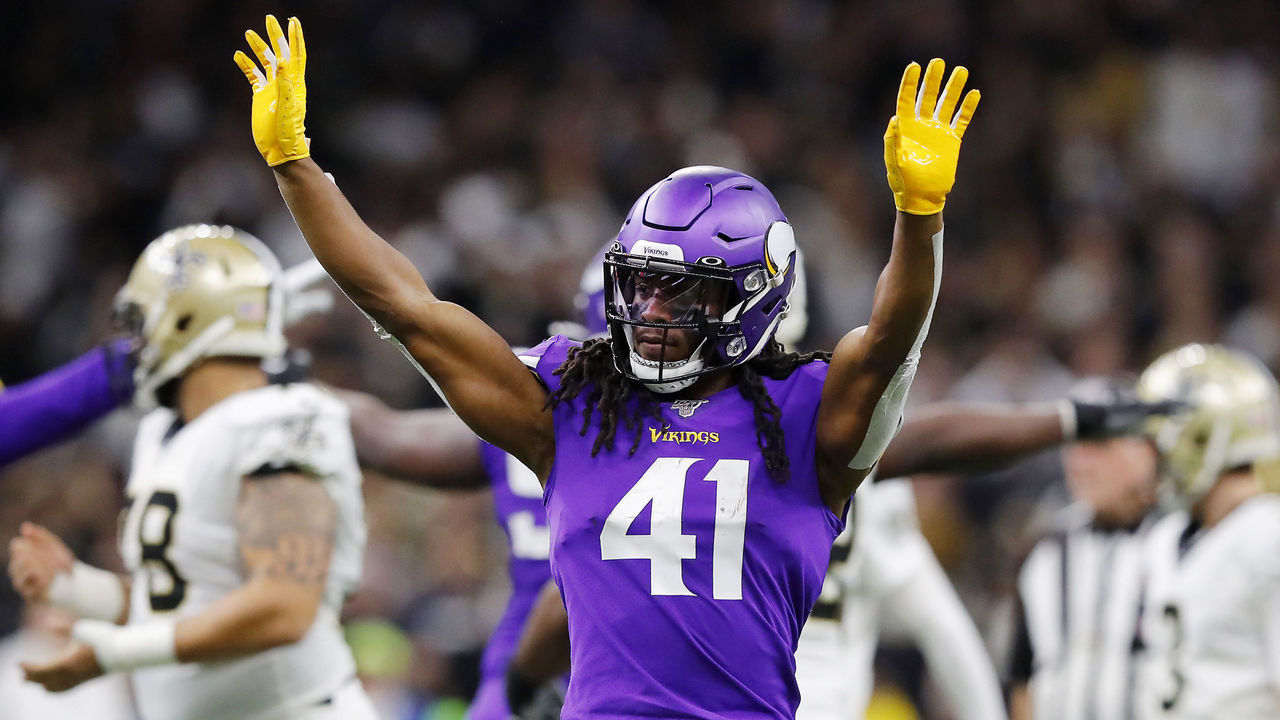 One of the NFL's most underrated players, Harris has amassed nine interceptions over the last two seasons - only two players have more. He can certainly hold his own at the tackle point as well.
22. James Bradberry
Bradberry is not a true shutdown corner, but he's big, fast, young, and has held his own while shadowing Julio Jones, Michael Thomas, and Mike Evans over the last few seasons. As the top boundary cornerback set to hit the market, he's in line for a big payday.
23. Cory Littleton
Off-ball linebackers typically aren't hot commodities, but Littleton's combination of smarts, coverage skills, blitzing ability, and tackle production gives him real appeal. He's the sort of lynchpin who makes the entire defense better.
24. Bud Dupree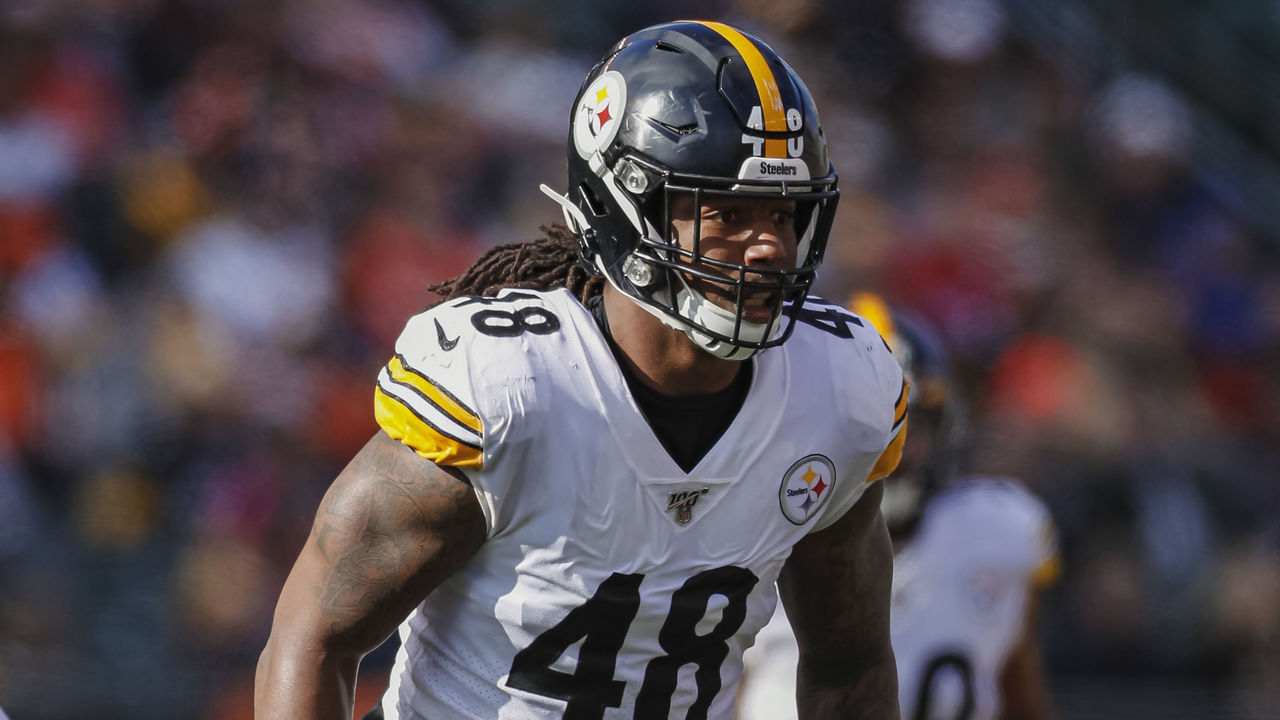 Dupree timed his breakout campaign perfectly. The 2015 first-round pick had underwhelmed through four seasons, and he likely would've been headed for a "prove-it" deal in free agency. But the linebacker revitalized his market in 2019 by racking up 11.5 sacks and 16 tackles for loss, both career highs.
25. Philip Rivers
What a difference a year makes. Had Rivers hit the open market after the quarterback tied his career-best passer rating (105.5) for the 12-4 Chargers in 2018, there likely would've been a big fight for his services. But after a 20-interception campaign, there are legitimate doubts about whether the 38-year-old has anything left in the tank.
Just missed the cut: Joe Thuney, Anthony Castonzo, Austin Hooper, Robby Anderson, Leonard Williams, Teddy Bridgewater, Emmanuel Sanders, Arik Armstead, Melvin Gordon, Devin McCourty