Group B Recap: Canada dominant, Finland dangerous as elimination round begins
For whatever reason Team Canada's preliminary round performance has been widely seen as "disappointing" in the hockey mad nation. The fact remains, however, that the Canadian Olympic men's ice hockey team has been far and away the most dominant single team in the tournament thus far.
We counted scoring chances for all 16 men's Olympic hockey hockey games, and now we can apply that data to what occurred. Which of Group B's teams are legitimate gold medal contenders and which teams are in trouble going into the elimination round?
Scoring Chances:
a scoring chance is counted any time a team directs a shot cleanly on-net from within the area where the most goals go in - between and below the circles. You can get a handle on what the scoring chance area looks like here. Shots on goal and misses are counted, but blocked shots are not (unless the player who blocks the shot is "acting like a goaltender"). Generally speaking, we are more generous with the boundaries of the scoring chance area if there is dangerous puck movement immediately preceding the scoring chance, or if the scoring chance is screened. Tip shots are only counted if they're obvious sets. 
Group B preliminary round results:
Note: SF% refers to "shot for%", while CF% refers to "scoring chances for%." Essentially both stats tabulate all shots or chances for and against and express that ratio as a percentage:
| Team | Pts | GD | SF% | EV CF% | Total CF% |
| --- | --- | --- | --- | --- | --- |
| Canada | 8 | 9 | 65.7% | 78% | 83.9% |
| Finland | 7 | 8 | 60.9% | 64.5% | 65.2% |
| Austria | 3 | -8 | 34.5% | 32% | 32% |
| Norway | 0 | -9 | 42.2% | 28% | 34.7% |
We should note that of the 12 Olympic men's ice hockey teams that competed in Sochi, only Canada and Finland managed to control above 60% of all shots on goal during the preliminary round. Finland and Canada are good and all, but those numbers are a testament in large part to the relative weakness of Group B at the lower end.
Still Canada throttled their opponents during the preliminary round of the men's ice hockey tournament, controlling fully 83.9% of total scoring chances in their three games. So are Canadians so dubious about the prospects of this particular team?
There certainly are some issues. The Canadian power-play has barely had an opportunity all tournament but hasn't impressed in its limited run, Sidney Crosby isn't scoring, other forwards aren't either really, and the team looked frustrated against Finland's polished defensive shell on Sunday.
But those are relatively minor issues in the big scheme of things. Canada's cycle game was crushing in Group B, their defense-corps imposing and productive, and the results from the preliminary round - we'd mention that the weak group Team Canada dominated is critical context here - would suggest that Canada is unequivocally the single best team at this tournament. 
Canada's overall quality, however, won't matter much in a single game elimination tournament if an inferior team can frustrate them and keep Canada's forwards to the outside like Finland managed.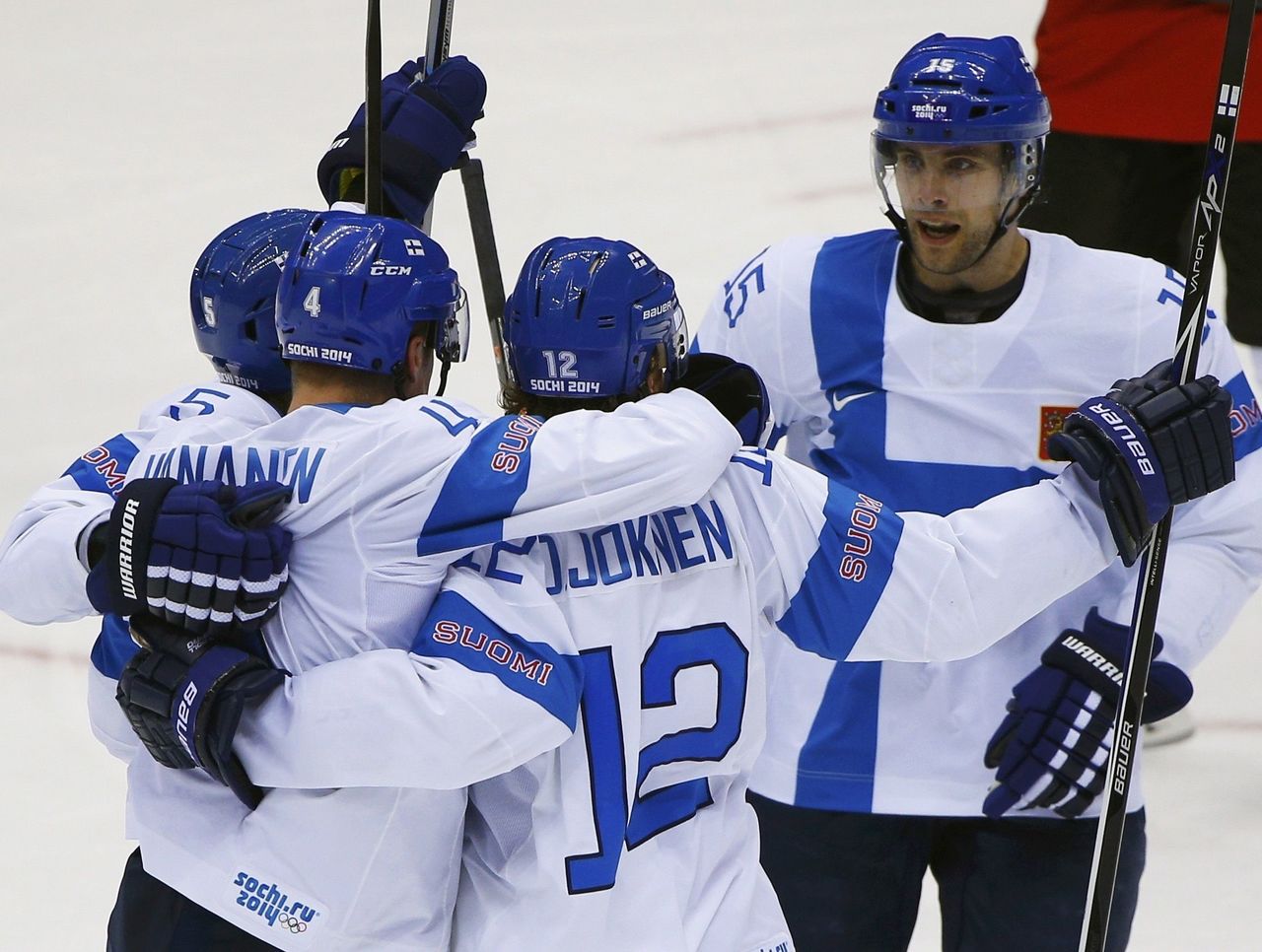 Turning our attention to the injury riddled Suomi side, Finland destroyed both Norway and Austria (as expected) and were a very tough out for Team Canada this past Sunday. In score-tied situations at even-strength, for example, Finland was only out-chanced 7-6 by the Canadian juggernaut.
A showing like that against the probable best team in the tournament augers well for a Finnish side that will have to defeat the winner of Norway and Russia Russia in the quarterfinals in order to play for a medal. 
Finland may not have much of a forward group with the likes of Aleksander Barkov, Mikko Koivu and Valtterri Filppula out with injury, but they were the single best penalty-killing side in the preliminary round and have Tuukka Rask in goal. That could well be enough to give Suomi an outside shot of upsetting the Russians or the Swedes in their elimination round bracket. 
On the lower end of Group B, Austria was sort of impressive despite their sordid results in the preliminary round. Powered by winger Michael Grabner - who has been the tournament's best forward (non Phil Kessel category) - the Austrian attack was a joy to watch.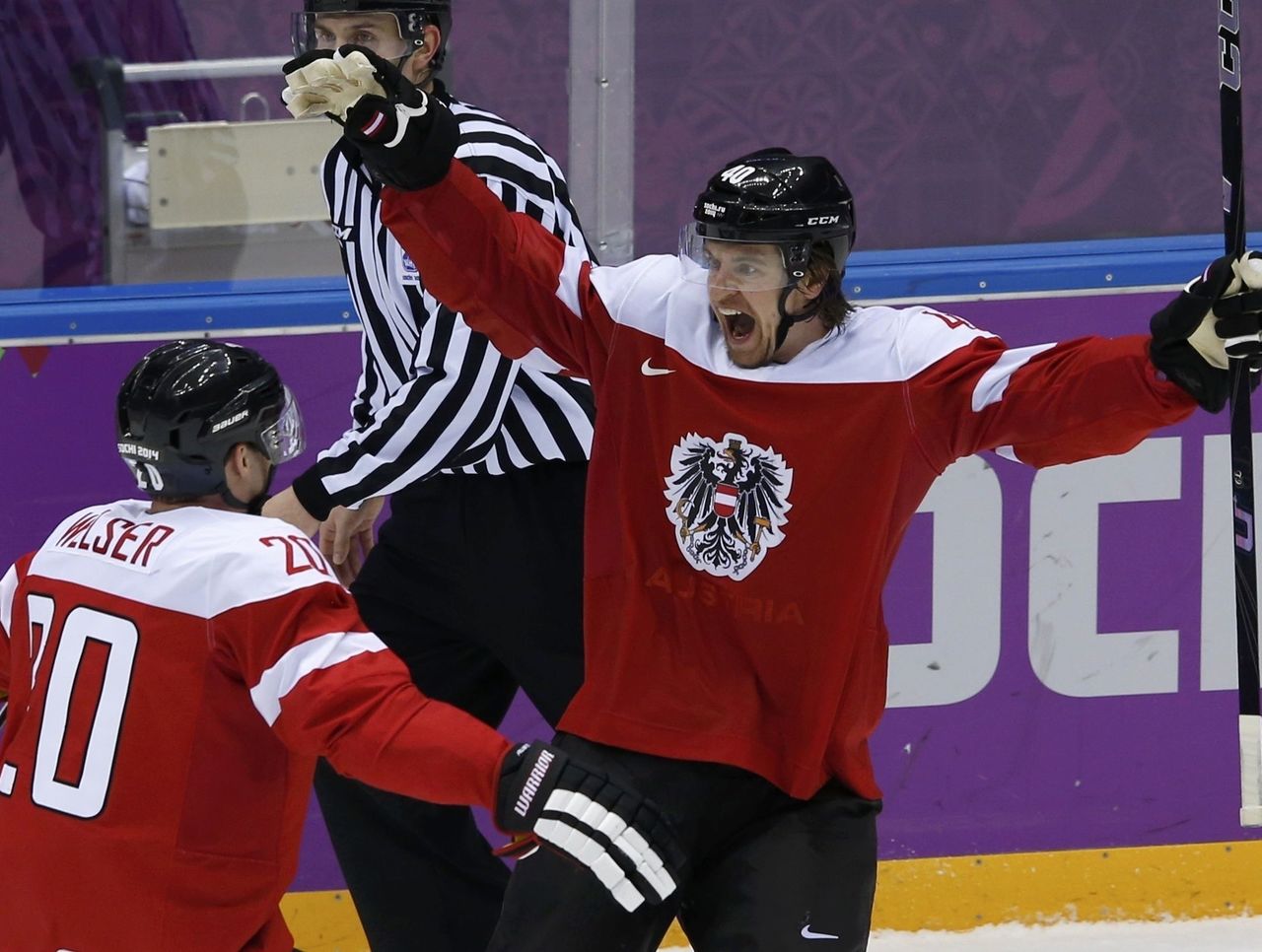 Though the Austrians are woefully undermanned at this tournament they've thrown caution to the wind and have tried to play an up-tempo game despite their circumstances. In contrast with so many of the clutch-and-grab, trap teams at this tournament, the Austrians have been a breath of fresh air. 
Austria has drawn Slovenia in the qualification playoff round and I'd describe that game as essentially a coin flip. It would be great fun to watch Austria and Sweden trade chances in the quarterfinal should Austria prevail.
Finally Norway lost their game against Austria on Sunday. As such they've drawn the Russian team in the qualification playoffs, and will surely be cannon fodder in that contest. 
Norway had a good deal of penalty-killing success in the preliminary round and gave Canada a harder time than expected. But that's about where the silver linings end for Norge, who were the worst team at the tournament by a wide margin according to our scoring chance numbers.
Stick-tap to Cam Charron who provided some initial counts.