GIF: Kevin Westgarth boards Mark Borowiecki
The NHL's Department of Player Safety may have another situation to examine as Ottawa Senators defenseman Mark Borowiecki left Sunday's game against Carolina after this hit from Hurricanes forward Kevin Westgarth.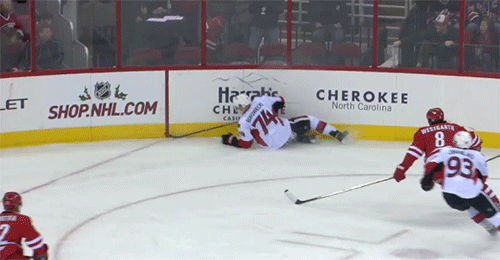 [Courtesy Sportsnet]
Borowiecki was on the ice after losing an edge in the corner prior to the hit. Westgarth received a two-minute minor penalty for boarding, while Borowiecki was assisted off the ice.