Power 5 preview: Biggest challenge facing each SEC program
As the college football season approaches, theScore will preview the year for each Power 5 conference. After already hitting the ACC, Big 12, Big Ten and Pac-12, today's look is at one challenge facing each team in the SEC.
Georgia - Complacency
It's very tough to find a challenge for Georgia in its quest for a remarkable three-peat. The team again loses a number of players to the NFL but has a number of top recruits waiting to take their places and continue the dominance in Athens. The biggest question might be at quarterback with Stetson Bennett gone, but Carson Beck is more than capable of filling that void as he's surrounded by Brock Bowers and a significant amount of talented receivers.
Complacency may creep in for the Bulldogs, though, as it could be tough to get hyped for an October home game against Kentucky when you've won back-to-back national titles. Georgia actually had a couple of close calls last year - notably a narrow road win at Missouri - en route to the national title.
This year's schedule is actually more favorable than last year's, with road trips to Auburn and Tennessee and the annual neutral site game versus Florida representing the three toughest tests. With master motivator Kirby Smart heading the program, the Bulldogs are well-equipped to avoid a hangover following two years of success.
Regardless, when you are dealing with 85 people aged 18-22, there's always the threat of getting comfortable and not giving maximum effort and focus at all times. If anything can sink Georgia this year, it might be complacency.
Alabama - Quarterback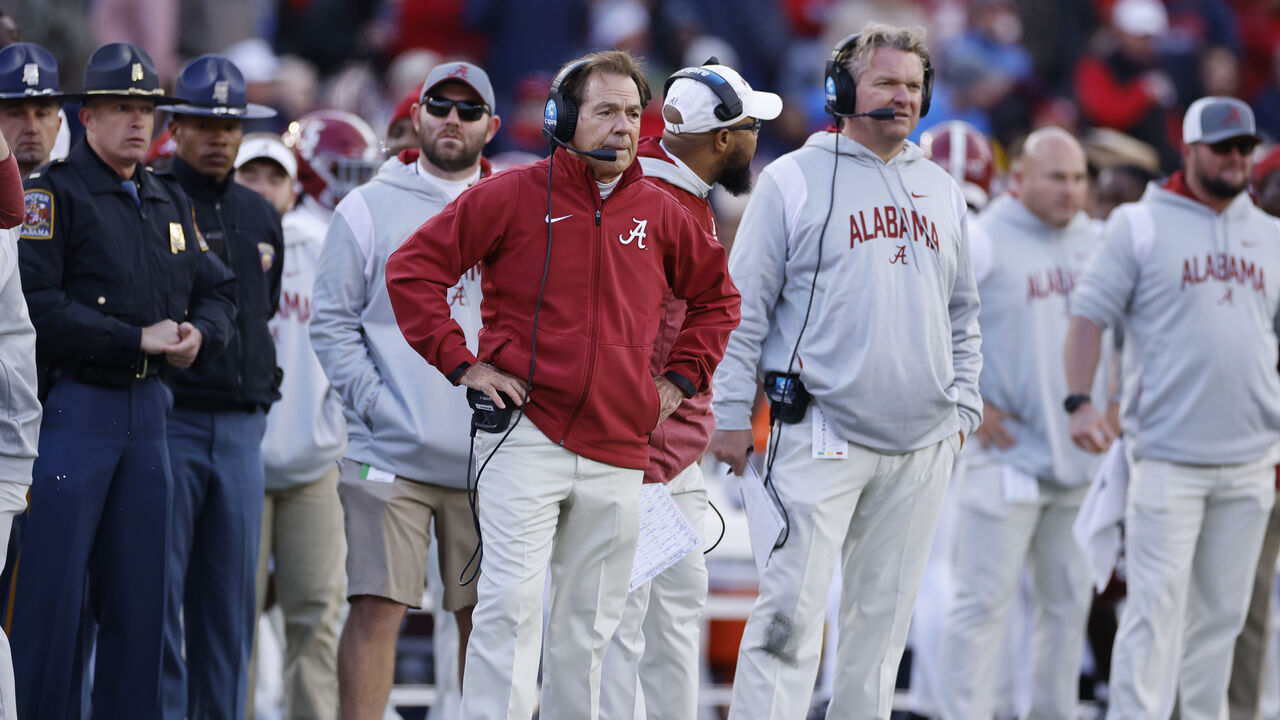 Jalen Hurts, Tua Tagovailoa, Mac Jones and Bryce Young. It's safe to say the quarterback position at Alabama has been an embarrassment of riches for Nick Saban since 2016. That doesn't appear to be the case this season as a three-way battle for the starting job has yet to determine a winner.
Jalen Milroe and Ty Simpson were the Crimson Tide's options coming out of spring practice, but the late addition of Tyler Buchner from Notre Dame added a third body to the mix. If a team is adding a quarterback on April 27th, they probably aren't super optimistic about that position. Buchner is familiar with new coordinator Tommy Rees from their time together at Notre Dame but has thrown more interceptions than touchdowns in his limited action.
While Alabama's quarterbacks have lit up the scoreboard in recent years, Saban is no stranger to winning with a less-than-stellar passing attack. He found great success with both Blake Sims and Jake Coker at quarterback by relying on a strong running game and dominant defense. Expect that approach from the legendary coach with this roster, as both the defense and running attack should be among the best in the country.
If that system doesn't prove successful, the Crimson Tide could fail to win the SEC West in back-to-back years for the first time since 2011.
LSU - Finding a running game
Brian Kelly's first season with LSU exceeded expectations, as the former Notre Dame coach stunned Alabama and won the SEC West. Perhaps most impressive was his staff's work with Jayden Daniels at quarterback, turning the often-frustrating Arizona State transfer into an absolute weapon. Keeping Daniels healthy and active has to be a major priority for Kelly to repeat 2022's success.
The first step in doing that is to establish a running game around the speedy quarterback. LSU ranked eighth in the SEC in rushing, but that was primarily due to Daniels' success on the ground. His 885 yards were over 350 more than the best running back on the Tigers. Josh Williams battled injuries en route to a season total of 532 yards - which ranked 21st among running backs in the conference.
Kelly brought in a familiar face, former Notre Dame standout Logan Diggs, to help get more production in the backfield. With all five offensive linemen returning and Williams also back in the fold, there's no reason the running backs' production shouldn't be better in 2023.
Tennessee - Getting Milton to raise level
There are few things in football more surgical than Tennessee on an offensive drive. Josh Heupel raised the Volunteers from one of the SEC's worst offensive units to the nation's leading scoring outfit last season. The challenge now is repeating that task with Joe Milton taking over for Hendon Hooker and both Jalin Hyatt and Cedric Tillman in the NFL.
There's no doubt Milton has the talent to be a star in the offensive system - the 6-foot-5, 235-pound senior possesses one of the strongest arms in the nation. He's also been given two previous chances to be a starter at Michigan and Tennessee and was replaced on both accounts due to poor play. However, he did provide some hope with strong performances to close last season after Hooker went down with an injury.
If Tennessee fans want to feel confident about Milton's chances, his accuracy numbers, passer rating and average depth of completion were all career-highs last season once he took over.
Milton performing at a high level makes Tennessee a major threat to Georgia for the SEC East and a potential playoff berth. If he reverts to the form we've previously seen in his career, he might not last the season as QB1 in Knoxville.
South Carolina - Difficult first two months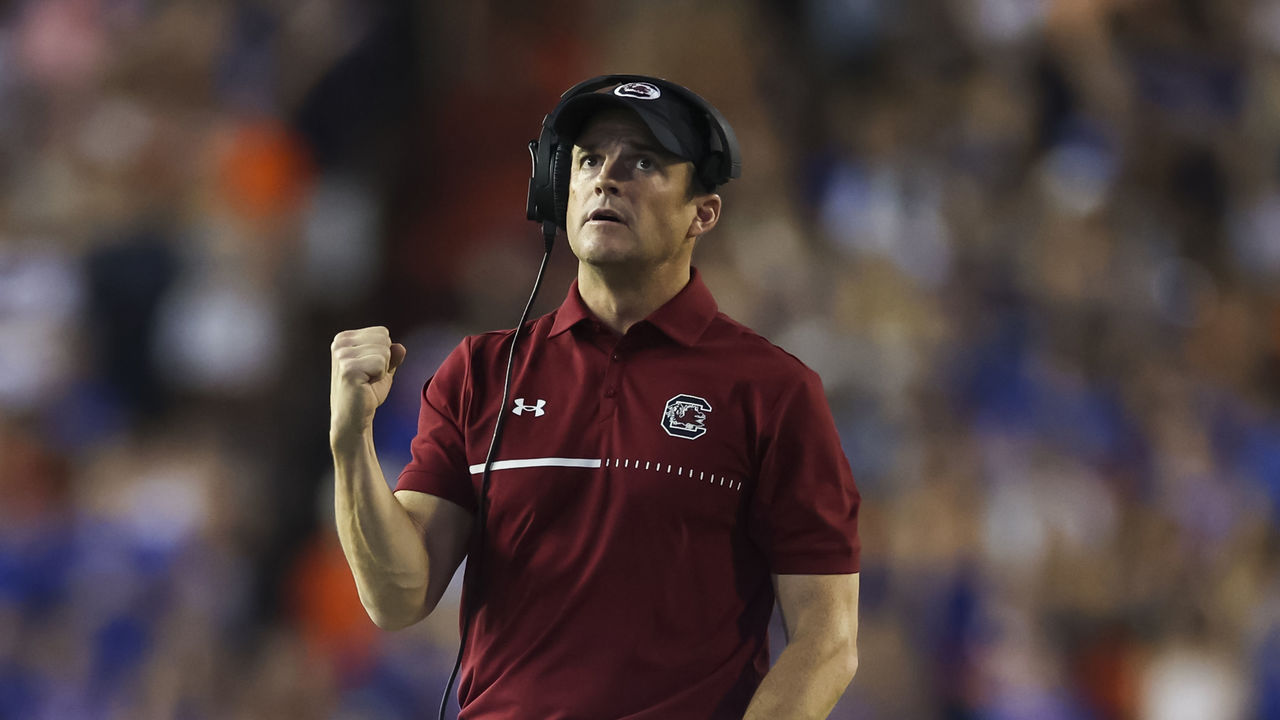 There may not be a team in the country that finished the regular season last year on a bigger high than South Carolina. The Gamecocks showed what they are capable of under Shane Beamer with a blowout win over Tennessee and a close rivalry game win over Clemson in back-to-back weeks. While a bowl loss to Notre Dame dampened the mood slightly, the vibes are high heading into the season in Columbia.
Those vibes probably won't remain high by the time the calendar turns to November. South Carolina may have the most difficult opening two months of football in the nation. An opening-week neutral site contest with North Carolina is a stern first test, with a Week 3 road trip to Georgia just 14 days later. A road trip to Tennessee comes two weeks after that before a brief respite comes in the form of a bye. October ends with a home game versus Florida and back-to-back road trips to Missouri and Texas A&M.
South Carolina doesn't leave home in November, but it might not matter if Beamer and the Gamecocks can't deliver a few quality wins during their challenging two months to open things up.
Auburn - Stopping the run
Hugh Freeze's return to the SEC comes with plenty of challenges at Auburn, including a roster lacking the necessary depth to compete in the loaded SEC West. The offense was certainly an issue for the Tigers, but Freeze has shown throughout his career that he can scheme up points with just about anybody at quarterback.
That brings the attention to a defensive line that got mauled way too often last season. The Tigers finished a whopping 104th in the nation in yards allowed per rush, something that simply won't work in a rugged division like the West.
Freeze hit the portal hard to bring in at least five new defensive linemen, but it could be a season of transition before we see real results in that position group.
Kentucky - Maximizing Leary's potential
Kentucky went hunting for Will Levis' replacement at quarterback after he departed for the NFL, and the school came back with one of the top prizes in the transfer portal in Devin Leary. However, the question surrounding the former NC State star is whether he'll be the player who shone bright in 2021 or the one who struggled prior to injury last year.
Leary saw significant drops in passer rating, completion percentage and yards per completion last year. He now has to replace a player who ended up being a second-round draft pick in the NFL.
The good news for Leary and Kentucky is that Liam Coen is back on campus to tutor the quarterback and run the offense. Levis was a star under Coen's watch two years ago before the coordinator left for the Los Angeles Rams. Levis' numbers dropped off without Coen on campus, and the 37-year-old's time in the NFL didn't go as planned either. A return to Kentucky might be just what both he and the program need for the 2023 season.
Texas A&M - Fisher, Petrino working together
All eyes will be on Texas A&M at the first sign of offensive struggles this season. The interaction between head coach Jimbo Fisher and coordinator Bobby Petrino could be must-see television. Fisher wouldn't have brought in Petrino if he didn't think it would help - something that is drastically needed after the Aggies finished 2nd-last in the SEC in scoring.
As any college football fan knows, Petrino comes with equal parts offensive genius and excess baggage wherever he goes. After a summer of confusion, it appears he will be calling the plays for the Aggies this year. That means star quarterback Conner Weigman is now at his disposal, with a number of talented skill-position players flanking the second-year passer.
Petrino's offensive track record suggests there should be a nice bump from the Aggies in production as they attempt to make noise in the SEC West. It also could result in some tense interactions between the coach and coordinator. Either way, the Texas A&M 2023 season will be a fun watch for the neutral observer.
Florida - Production in the passing game
It's 2023, Wisconsin is running an Air Raid offense and Graham Mertz is now a Florida man. Things escalated quickly following a very poor season for the Badgers in 2022. However, the Big Ten's loss is the Gators' gain (or so they hope) as Mertz won the starting quarterback job for Billy Napier's outfit with a strong fall camp.
Mertz certainly doesn't possess the skill set that NFL first-rounder Anthony Richardson does, but the Florida offense didn't fully click with him behind center last year. The Gators finished 9th in the SEC with only 223.8 passing yards per game, a figure that should be easy for Mertz to surpass.
At least that's what an optimist would say. In reality, Mertz failed to hit that number in his final six games with the Badgers last season. That Wisconsin offense really didn't throw the ball down the field, but it's still enough of a concerning trend to raise the eyebrows of pessimistic Gators fans.
Arkansas - New coordinators
It's a whole new world for Sam Pittman at Arkansas after both his offensive and defensive coordinators left for other jobs at the end of last season. Pittman went for veteran Dan Enos on offense while tabbing 40-year-old Travis Williams for the defensive gig.
Enos has a powerful duo at his disposal with quarterback KJ Jefferson and running back Raheim Sanders. The pair combined for 2,083 yards rushing and 19 touchdowns on the ground last season alone. Jefferson nearly threw for 3,000 yards as well and gives the offense a true star in the SEC West. While Enos' system is vastly different from that of the outgoing Kendall Briles, he's been around enough to know how to draw on the strengths of his personnel.
The defense was very poor last season despite generating a very strong pass rush the majority of the time. The Razorbacks set a school record with 42 sacks and ranked 18th in the country in sacks per game. Unfortunately, the rest of the defense fell off the map to sit 121st nationally in yards per play and 101st in points allowed. It's on Williams to try and keep the pass-rush production pumping while cutting down on yards allowed.
Ole Miss - Getting transfers to click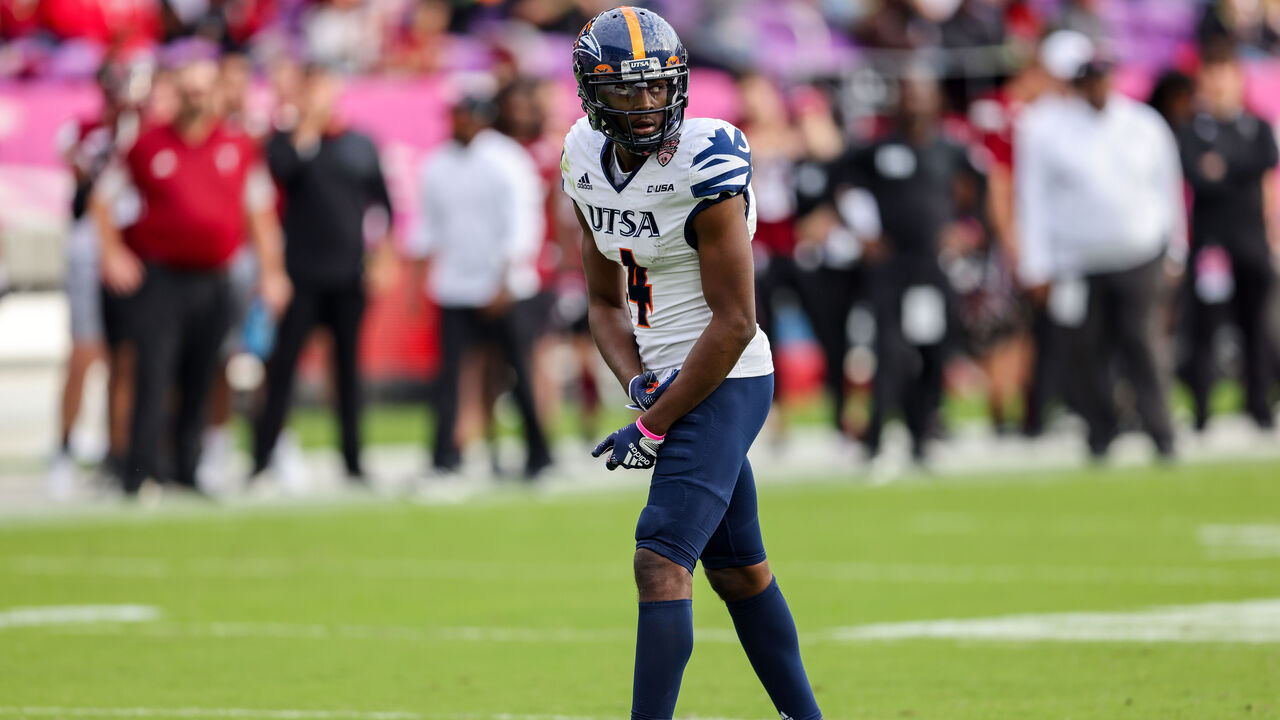 The self-proclaimed 'Portal King' was at it again this offseason for Ole Miss. According to Bill Connelly of ESPN, only five coaches brought in more than 25 transfers this offseason and Lane Kiffin is the only one who's been at his school for more than two years. While that strategy can produce some quick winners, it can also be extremely difficult to continue annually.
The offensive names to watch this time around include long-time Oklahoma State quarterback Spencer Sanders and UTSA's star wideout Zakhari Franklin. The defense boasts a new coordinator in Pete Golding from Alabama and pass-rusher Isaac Ukwu from James Madison.
Kiffin better have his new players ready to roll from the jump, as the September schedule for Ole Miss is a bear by the end of the month. A Week 2 trip to ranked Tulane will be a test, but the back-to-back games at Alabama and versus LSU in Weeks 4 and 5 rank as hard a combo as there is in the country.
Mississippi State - Players don't fit scheme
A major cultural change at Mississippi State begins this season following the tragic death of Mike Leach in December. The legendary coach had turned the Bulldogs' program into his own during his tenure with the SEC school and his passing leaves a huge hole in both the conference and the sport.
The team will push forward with Zach Arnett as the new head coach, who hired Appalachian State's Kevin Barbay as his new offensive coordinator. While that won't immediately signal an end to the pass-happy offense Leach ran to perfection, Barbay's history suggests he's going to lean heavily on the rushing attack. The Mountaineers attempted over 40 rushes per game last season, 17 more than the lowest total in the country - his new employer.
Prolific quarterback Will Rogers returns along with Vanderbilt transfer Mike Wright to add depth to that position. The biggest challenge might be on the offensive line, where an experienced group returns after three years of blocking in an Air Raid attack.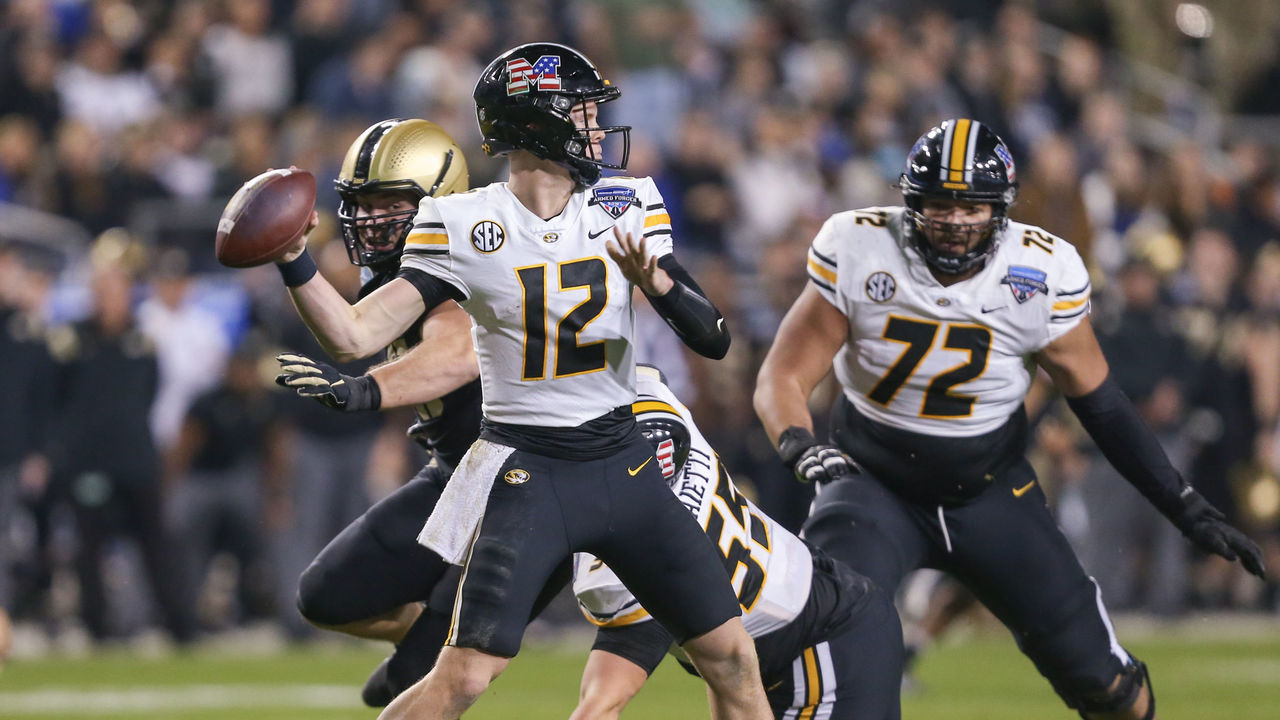 Missouri - Quarterback production
Eli Drinkwitz is 17-19 through three seasons at Missouri. It's time for the Tigers to take the next step under his watch, and the ability to pull that off will come down to one thing - quarterback production.
The lack of passing attack doomed Missouri too often last season. The SEC's fourth-ranked defense was unable to overcome the lack of production from the league's fourth-worst passing offense. The quarterback battle heated up over the offseason with the options down to incumbent Brady Cook or talented redshirt freshman Sam Horn.
Cook showed some flashes towards the end of last season that suggest he could be the guy to turn things around. However, the fact that Drinkwitz announced both he and Horn would take snaps in Week 1 would point to the team not being fully convinced of Cook's potential.
There's plenty of skill position talent and an experienced offensive line to help whoever eventually wins the quarterback battle. It's just a matter of identifying that person and getting enough out of him to bring Missouri to the next level.
Vanderbilt - Overcoming roster losses
After winning just five games the previous three years combined, Vanderbilt put together a 5-7 record last season. However, in today's NIL landscape, success means other schools come hunting on your roster to bring aboard new talent. That was true for the Commodores as they lost a number of players to big-time programs following the season.
Ray Davis is certainly the biggest name that left Vanderbilt, as the talented running back chose to play the rest of his collegiate career in Kentucky. Davis was fourth in the SEC with 1,042 rushing yards last season. Add quarterback Mike Wright's move to Mississippi State to the books and the Commdores lost all but 360 yards of the team's season total of 1,919.
Vanderbilt's strict academic requirements can make it challenging to operate in the transfer portal era. Clark Lea has shown that he's a quality coach who can build a great culture and scheme for a football team. Whether he can overcome the roster losses that hit the Commodores' program annually remains to be seen.