Our favorite bets of 2021: From massive to memorable, the wins that hit different
Minas Panagiotakis / Getty Images Sport / Getty
Whether it's a big payout, a moment of euphoria, or sweet vindication, certain wins feel exponentially better than others. They're the bets that have you punching the air at midnight in your living room and running victory laps on Twitter.
The following are our favorite bets of 2021 - the ones that mask the many losses, pad our bankrolls, and have us looking back fondly at the last 12 months.
Abilene Christian +8.5, ML +375 (vs. Texas)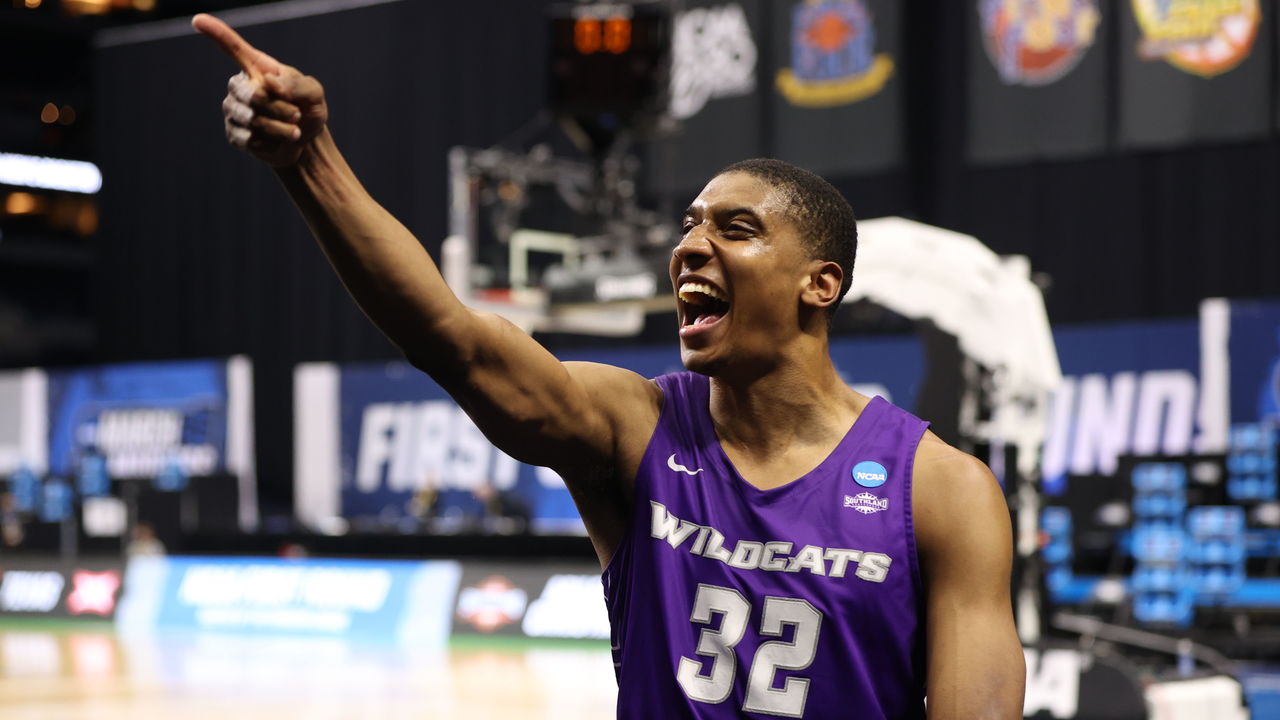 The NCAA Tournament is my favorite sporting event. That is, until a great future bet gets beat or my bracket gets busted. Until then, if you can score a nice win with a little-known underdog over a Goliath school that's easy to dislike, it truly does hit different. And if you can cash a few units while witnessing the greatest moment in a kid's life, even better.
Joe Pleasant, a 59% free-throw shooter, hit both from the line with 1.2 seconds left to give Abilene Christian a first-round victory over in-state powerhouse Texas. Maybe it was his last name or the end of a long two days betting an event we'd gone two years without, but it felt like destiny, and I'll always remember this bet.
- Matt Russell
Corbin Burnes to win NL Cy Young (+4000)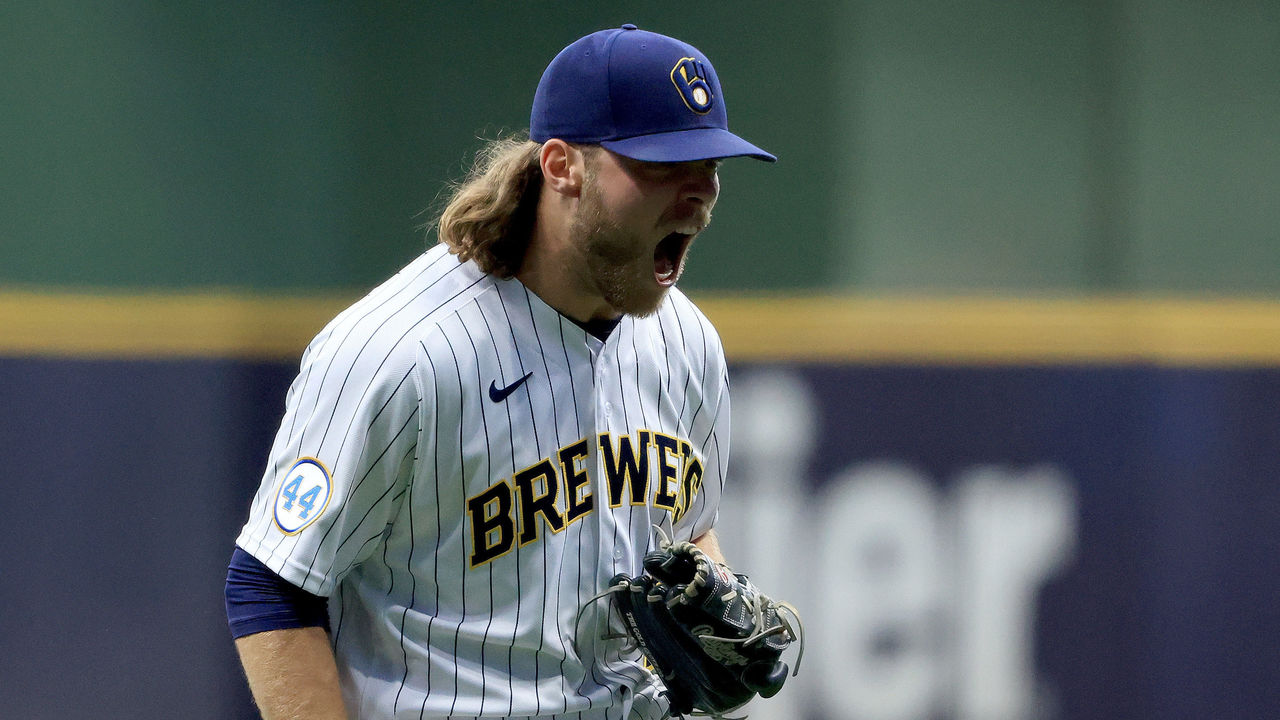 With respect to my MVP bet on Shohei Ohtani - which was easily the most sweat-free 50-1 ticket I've ever cashed - nothing was more thrilling than hitting this long-shot bet on Corbin Burnes, who emerged victorious in one of the closest Cy Young races in MLB history.
So many things had to go right for Burnes to win this bet. First, Jacob deGrom had to miss the final half of the season after one of the best starts to a campaign we've ever seen. Then, Max Scherzer had to fall apart over his final two starts after wrestling away the lead from Burnes in the final weeks of the season. Oh, and Burnes had to navigate MLB's draconian crackdown on illegal substances that plagued so many flamethrowers throughout the year.
It all broke right for the Brewers star, who finished the year with the second-lowest FIP (1.63) by any pitcher in the last 75 years and finally capitalized on the immense potential he's teased for two seasons. Good luck buying him as a 40-1 long shot ever again.
- C Jackson Cowart
Devin White to record an INT in the Super Bowl (+1900)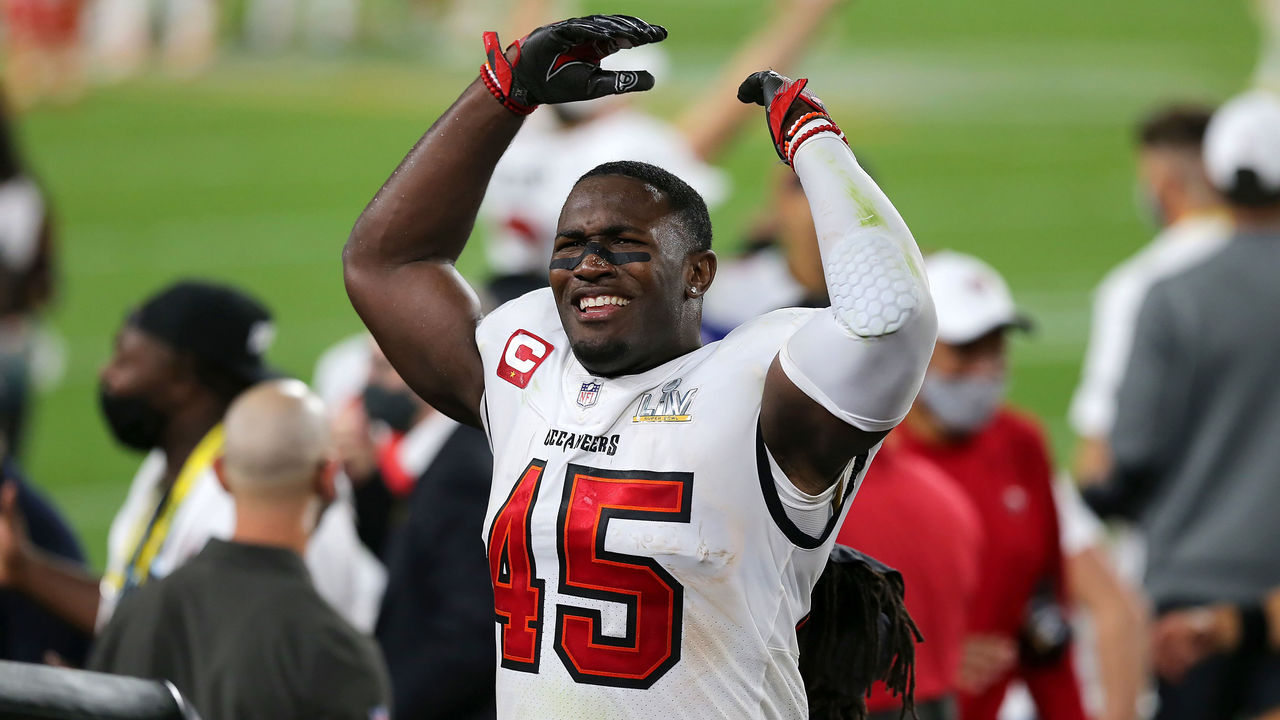 This year's Super Bowl was not my finest hour. I had talked up the Buccaneers before the season but never actually placed a futures bet on them, so I watched in agony as one of my preseason darlings blew out the defending champions and torched all of my prop bets in the process.
Well, almost all of them. I had resigned myself to a losing day, going as far as chasing Gatorade props on a faulty tip that this year's color would be clear (it was blue). Then, out of nowhere, Devin White batted an ill-advised toss from Patrick Mahomes at the goal line and came down with just the third interception of his career - hence the long odds - to clinch it for Tampa Bay.
It was nearly enough for White to win MVP (50-1), which was one of my favorite bets coming into that game, but he was robbed in favor of yet another trophy for the GOAT. Alas, I won't complain too much about cashing this one, which nearly tipped the scales of my Super Bowl ledger all on its own. If only I hadn't bet on the Gatorade...
- Cowart
Montreal Canadiens to win the North (+700)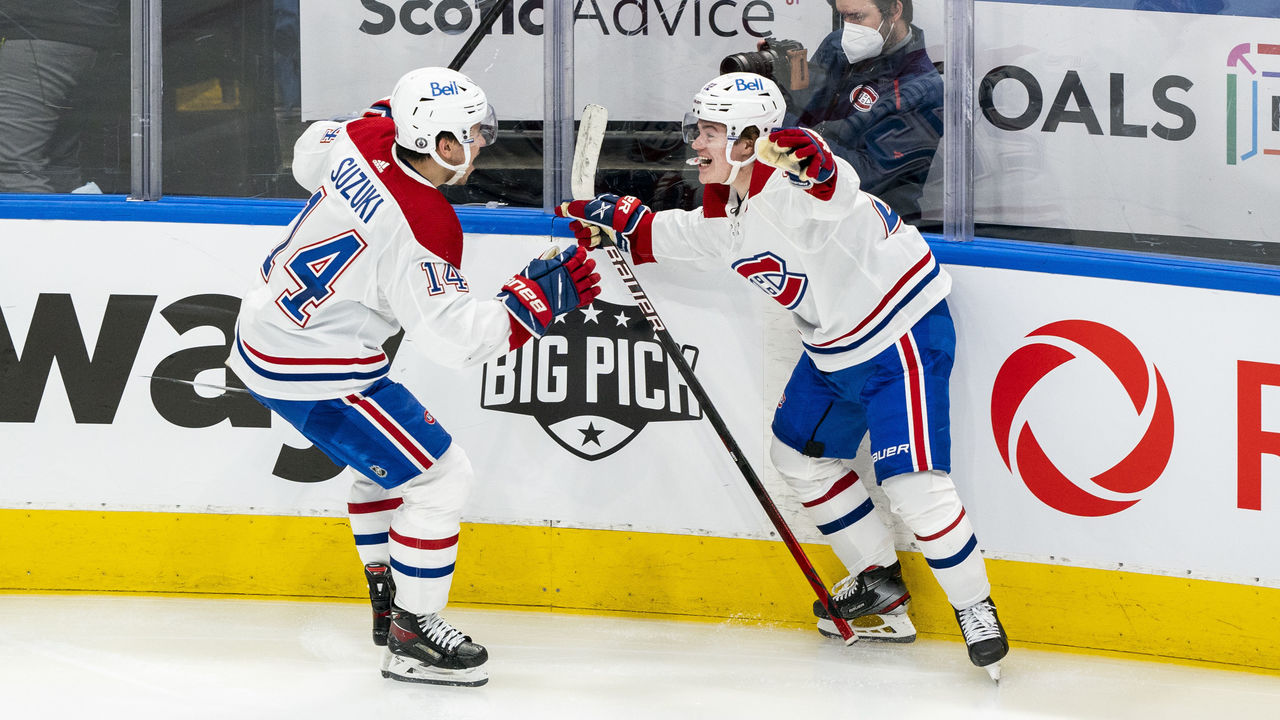 Some bets aren't even about the money. I was high on the Canadiens coming into the 2021 season, and early returns were promising. However, after a COVID-19 pause resulted in a condensed schedule that derailed the second half of their season, the bandwagon had emptied ahead of the playoffs. I was riding solo.
Being a born-and-bred Habs fan living in Toronto, surrounded by friends who are Maple Leafs fans, the rivalry is especially meaningful for me. I am ridiculed endlessly, and the thought of the Leafs beating Montreal to end their long drought without a series win kept me up at night. But I believed. I warned everyone, saying, "This team is finally healthy and rested. Don't count them out." They laughed.
Turns out, they were the fools for once again believing in a Leafs team that only lets you down. The overtime winners by Nick Suzuki in Game 5 and Jesperi Kotkaniemi in Game 6 will live long in my memory. But Brendan Gallagher's Game 7 goal - and Corey Perry's subsequent game-winner - provided me levels of happiness I didn't even know I was capable of.
The Habs would sweep the Jets in Round 2, providing me with a tidy payout that I used to buy "Champions of the North" shirts for my entire Canadiens-loving family. I still wear the shirt regularly during work meetings to serve as a constant reminder of this series to the many Leafs fans here at theScore. Watching another promising Toronto season go up in flames, and for it to come at the hands of Montreal no less, is something I will remember for the rest of my life.
- Alex Moretto
Trey Lance to be drafted No. 3 overall (+375)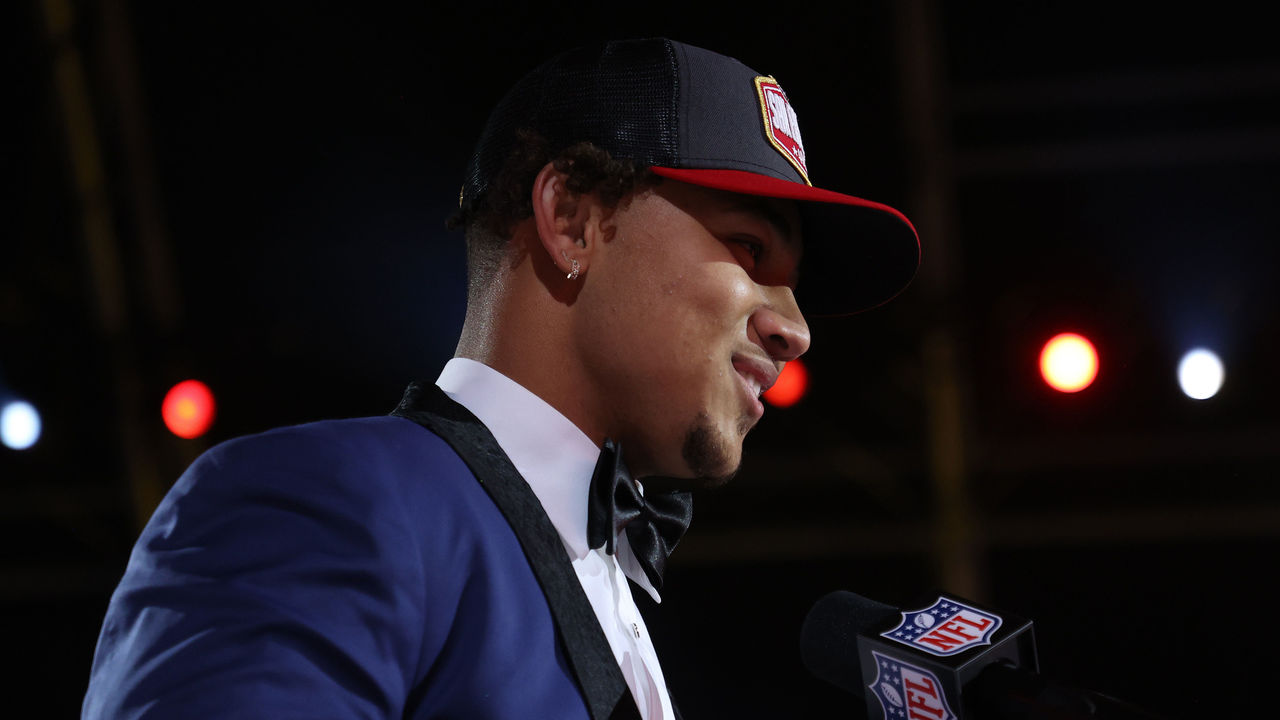 Betting on the NFL draft has become a cottage industry unto itself. There's a different feel to a middle-aged man walking to a podium and telling you whether or not you won a bet.
While I had nice wins with Kyle Pitts and Jaycee Horn in the 2021 NFL Draft, Trey Lance getting picked third was a particularly fun moment after the six weeks of buildup, subterfuge, and debate that came before the 49ers made their pick.
With as much information and logic as possible given the circumstances, being able to bet a +375 underdog on the premise that Kyle Shanahan lives for lying to media cronies, and having it cash with the first dramatic announcement of the night, was particularly enjoyable.
- Russell
UTEP -9.5 (vs. New Mexico State)
This may seem an obscure favorite bet - and it is - but the winners that stick with us are often fueled by circumstance. Week 0 of the NCAA football season fell on the same weekend as my bachelor party, and I was spending it in Niagara Falls with my buddies, looking to get a bit reckless.
I had UTEP circled as my favorite play of the week, and the timing was rather perfect as the game was scheduled for 10 p.m. ET when we would be in the depths of our casino visit. Fueled by some - read: lots of - liquid courage, I made an unnecessarily large bet on the Miners and continued to add to it throughout the night, right up until kickoff. I had so much riding on them that I didn't even want to add it all up.
As we commandeered the roulette table, I decided I'd only check the score after every three spins - no more, no less. As bettors, we are nothing without our superstitions. UTEP went up 7-0 in under five minutes, and then 10-0 just a few plays later after New Mexico State fumbled the ensuing kickoff. It was never in doubt. The Miners led 17-0 after the first quarter and won 30-3. It was a great night at Fallsview, capped off by what is still by far my biggest bet of this college football season. As for the money? I used it to pay our wedding photographer.
- Moretto
Comments
✕
Our favorite bets of 2021: From massive to memorable, the wins that hit different
  Got something to say? Leave a comment below!