theScore is offering fans the chance to win $5,000 USD with our Top 10 Draft Contest!* Correctly predict the first 10 draft picks in the order they're called to win.
The 2019 LSU Tigers' embarrassment of riches is illustrated by the various projections and position rankings ahead of Thursday's NFL draft.
LSU has a player at or near the top of their class at almost every position.
Joe Burrow is the best quarterback in the draft, Clyde Edwards-Helaire is the preferred option in theScore's running back rankings, and, after Ohio State's Chase Young, K'Lavon Chaisson is the second-best edge rusher.
One way to measure all-time great college football teams is by the sheer number of players who go on to NFL success. The 2001 Miami Hurricanes, for instance, featured 17 future first-round picks - 19 of Miami's 22 starters that season were drafted by NFL organizations - and we look back at that team as one of the 10 best in college football history.
Last year's LSU team might also be considered one of the greatest of all time, given its path to a national championship. The Tigers beat Florida, Auburn, and Alabama in the regular season before crushing Georgia, Oklahoma, and Clemson by a combined score of 152-63 in the postseason.
Coach Ed Orgeron's program made a statement that it had caught up to Alabama, which has long been the standard-bearer of the SEC under Nick Saban.
The Tigers will have to continue proving it on the field in 2020 - whenever the season begins. But they can take another step this week in catching up to the best programs in the country by matching their NFL output.
Eight LSU players crack the top 50 on NFL Network's Daniel Jeremiah's board, which is two more than Alabama and five more than either Clemson or Ohio State.
At least five Tigers are expected to be selected in the first round Thursday. The record for the most first-round picks from one school in a single draft is six, set by Miami in 2004.
It's a massive step forward for LSU, which had only one first-rounder - linebacker Devin White - in the last two seasons, and four in the last five. By comparison, Alabama had 11 first-round picks in the last three years.
The Crimson Tide could also have as many as six players taken in the first round Thursday, but the fact that LSU may challenge Alabama's tally on draft night is impressive. The Tigers haven't topped the Crimson Tide for first-round picks since 2008.
Here's a look at how the Tigers could get there, with talent shining from every position group.
QB: Joe Burrow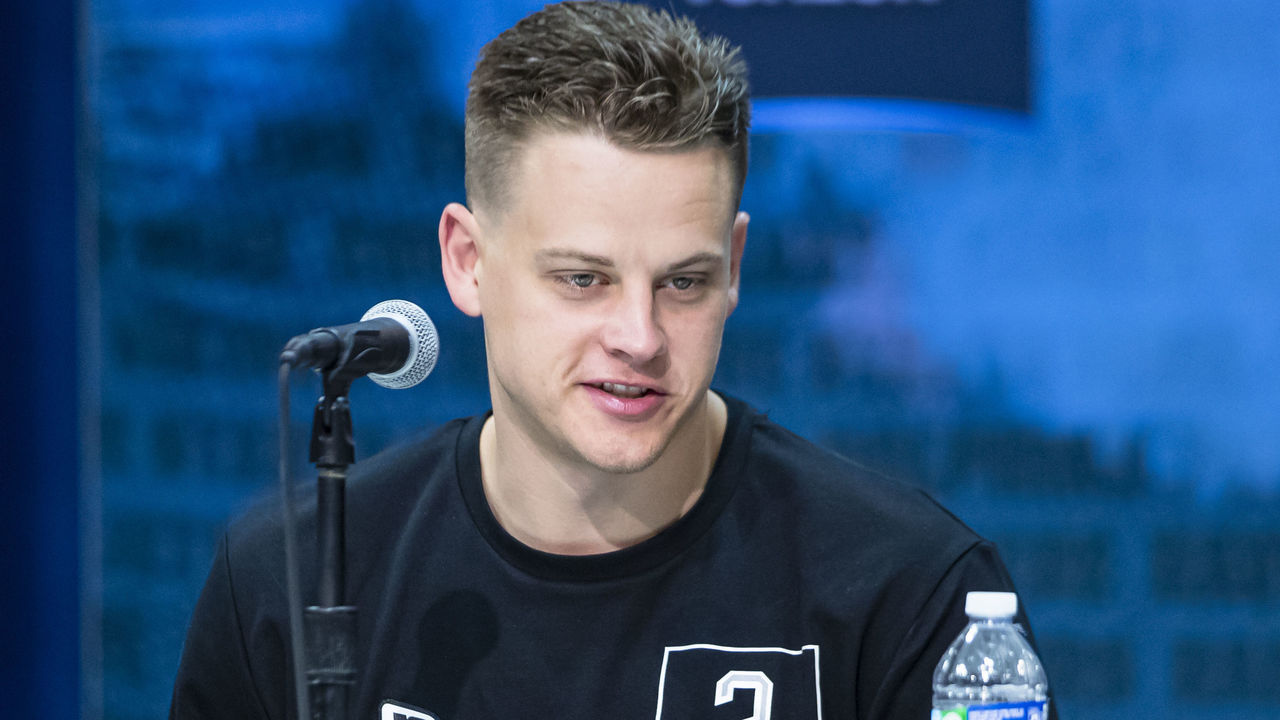 theScore's position ranking: 1
Most expect Burrow to become a member of the Cincinnati Bengals on Thursday night. He would be the first Tiger selected No. 1 overall since JaMarcus Russell in 2007. The 6-foot-3, 221-pound prospect from Athens, Ohio, led the country in completion percentage, touchdowns, and passer rating in 2019.
RB: Clyde Edwards-Helaire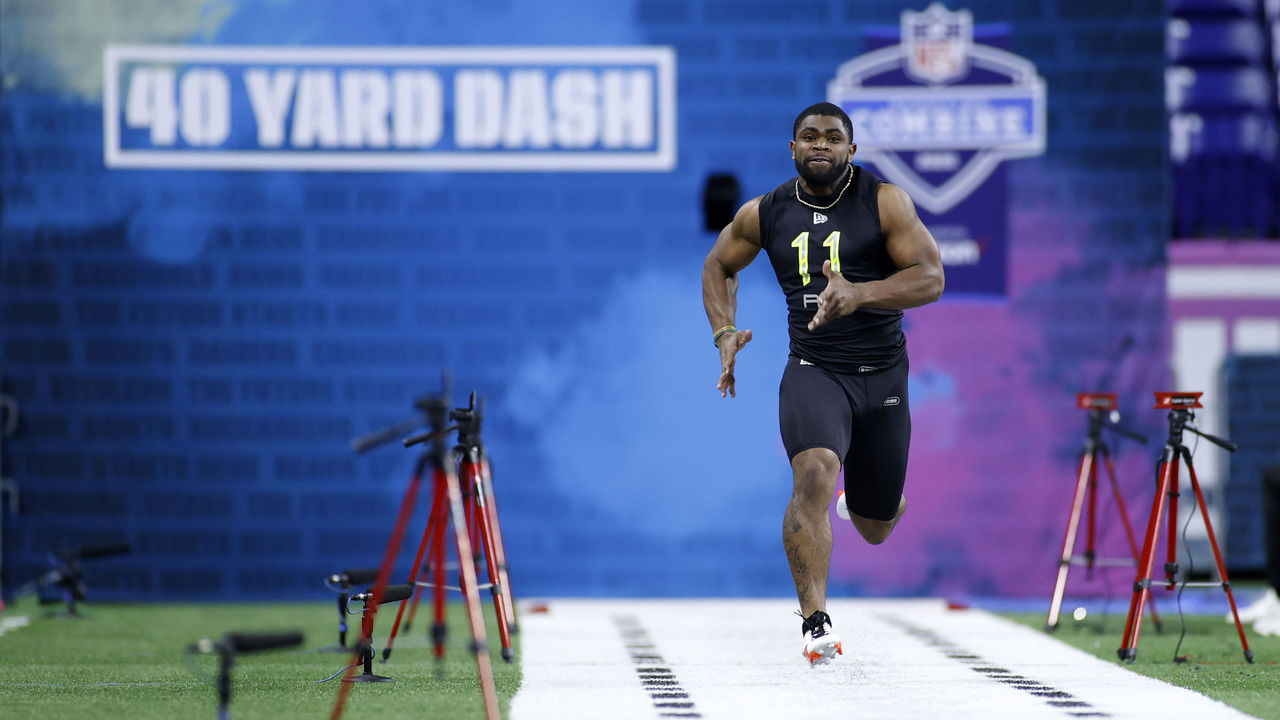 theScore's position ranking: 1
It's no wonder LSU had the most dominant offense in the country, with the top NFL-ready running back joining Burrow. The native of Baton Rouge, Louisiana, who's listed at 5-foot-7, 207 pounds, rushed for 1,414 yards and 16 touchdowns in his one year as a starter. He also caught 55 passes.
WR: Justin Jefferson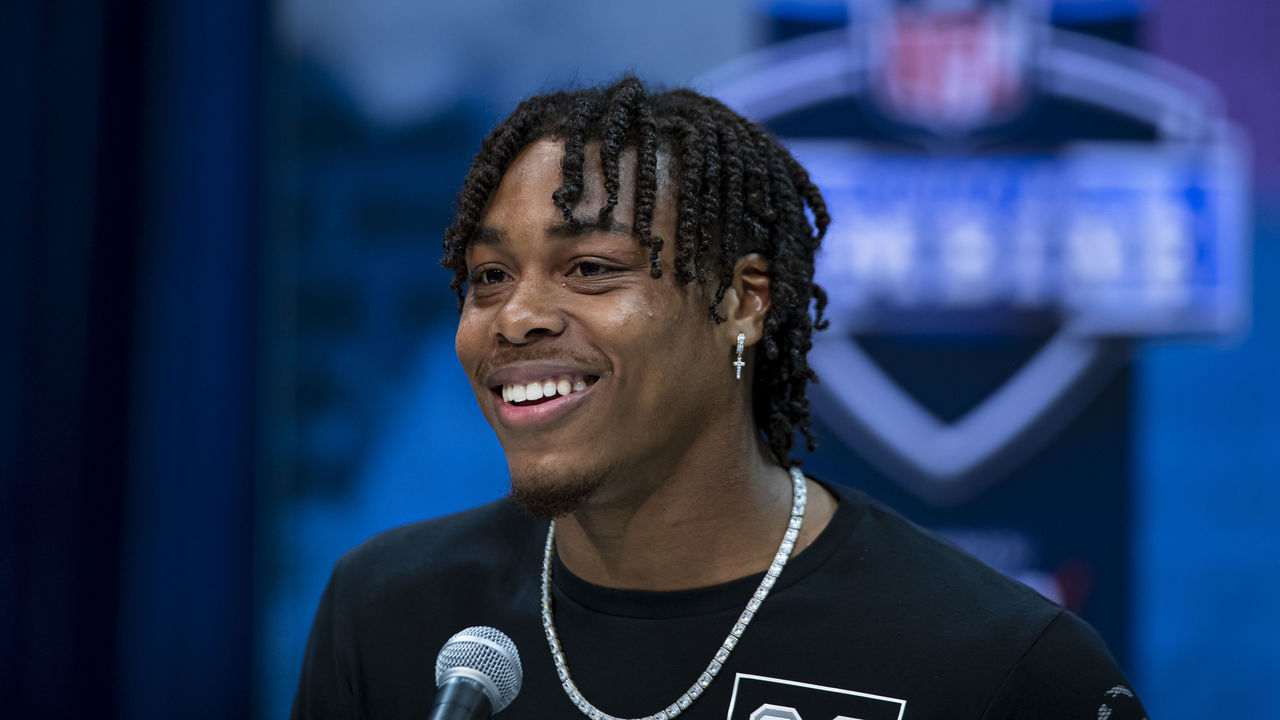 theScore's position ranking: 7
All four NFL.com draft analysts have Jefferson going around 20th to 25th overall, so it's likely he'll contribute to what could be a record night. The 6-foot-1, 202-pounder from St. Rose, Louisiana, has above-average speed and just turned 21 in January. He was a sure-handed threat for the Tigers, catching 111 passes in 2019.
TE: Thaddeus Moss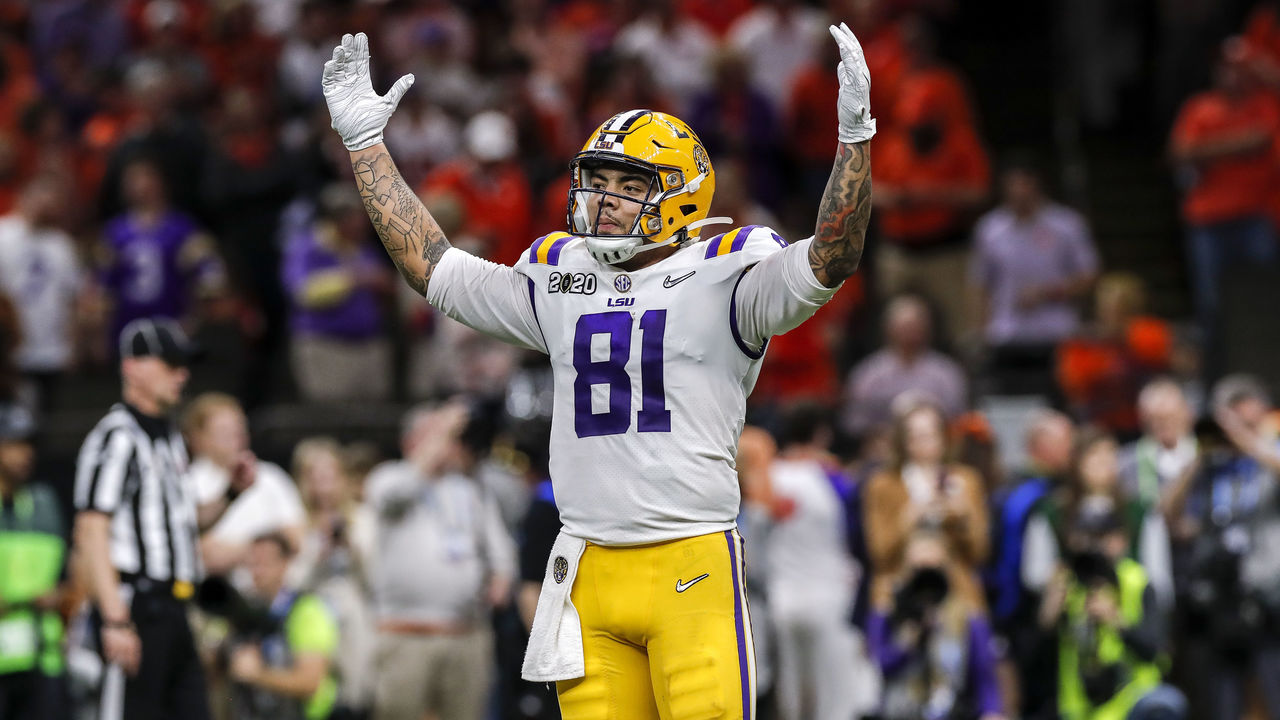 theScore's position ranking: 6
Moss won't be a first-rounder or even a second-day pick, but his position among tight ends in this draft shows how stacked LSU's roster was last season. The son of NFL legend Randy Moss came on strong late in the campaign, hauling in nine passes for 135 yards and three touchdowns in the College Football Playoff.
OL: Lloyd Cushenberry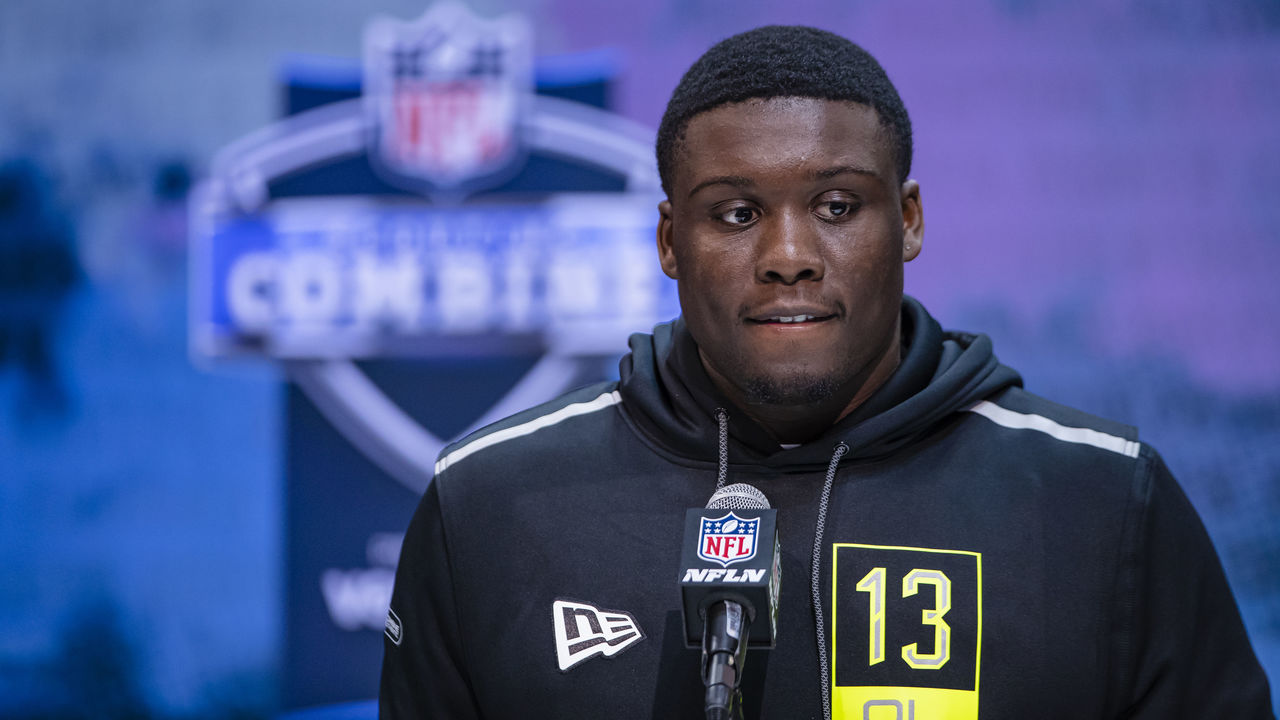 theScore's position ranking: 5 (among interior offensive linemen)
Jeremiah ranks Cushenberry as the No. 49 overall player in this class, so he's expected to be a Day 2 pick. The 6-foot-3, 312-pound center from Carville, Louisiana, started 28 consecutive games over the last two seasons.
EDGE: K'Lavon Chaisson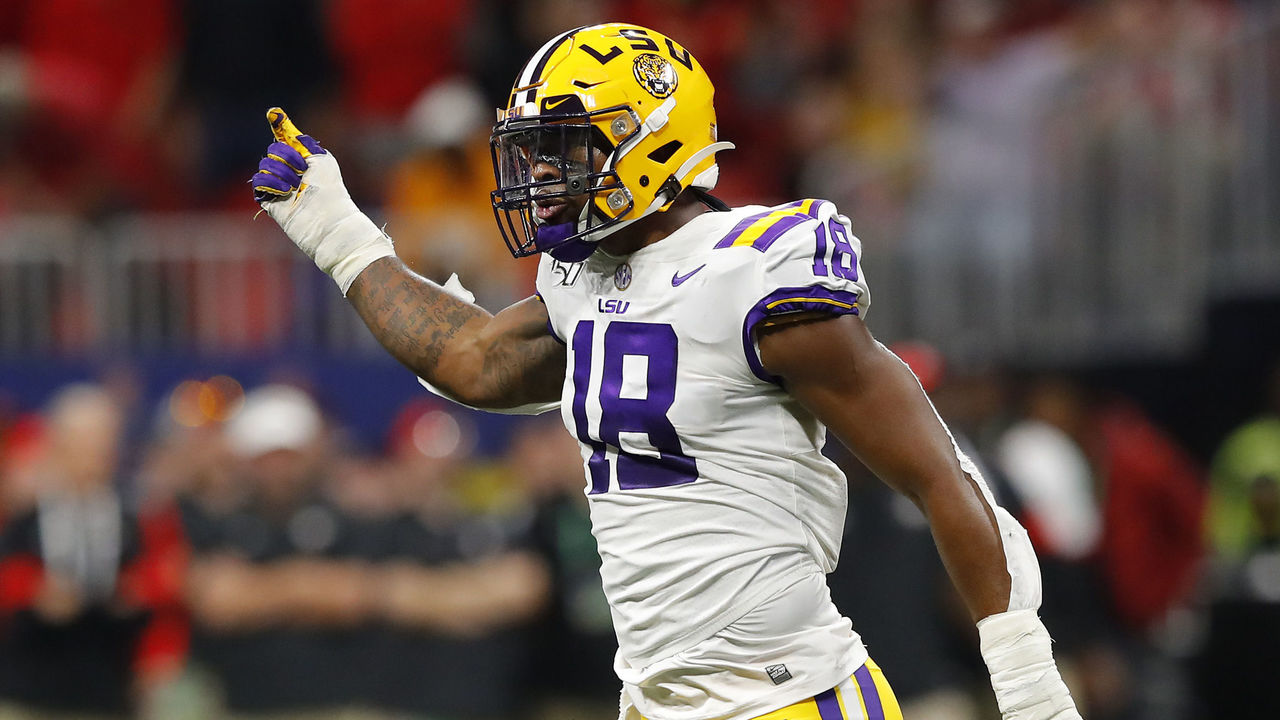 theScore's position ranking: 2
Chaisson doesn't even turn 21 until July, but it wouldn't be shocking to see him sneak into the top half of the first round. He finished 2019 with 13.5 tackles for loss and 6.5 sacks. The 6-foot-3, 254-pound Houston native was excellent against Oklahoma in the CFP semis, recording two sacks.
LB: Patrick Queen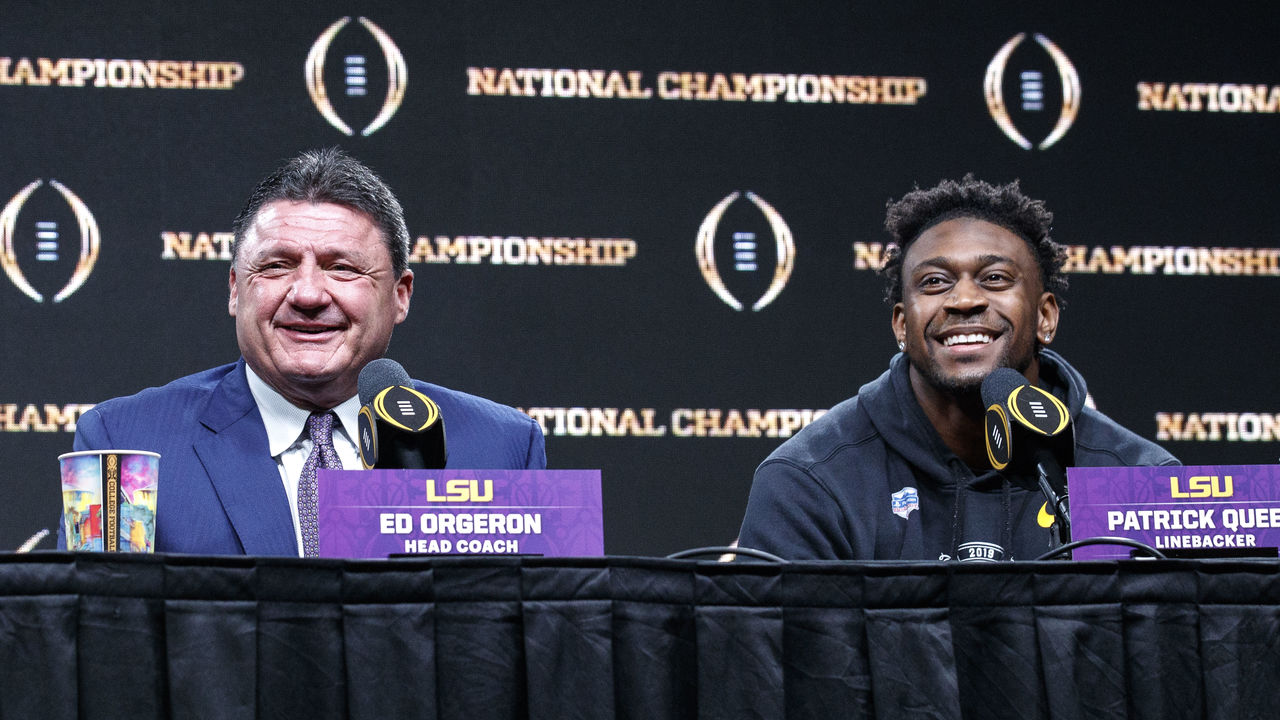 theScore's position ranking: 2
The 6-foot, 229-pound linebacker's athleticism and production make him a certain first-rounder. He ranked third on the Tigers in tackles with 85 and second with 12 tackles for loss. He also ran a solid 4.5-second 40-yard dash at the NFL combine. LSU's leading tackler, Jacob Phillips, is a likely late-round pick.
CB: Kristian Fulton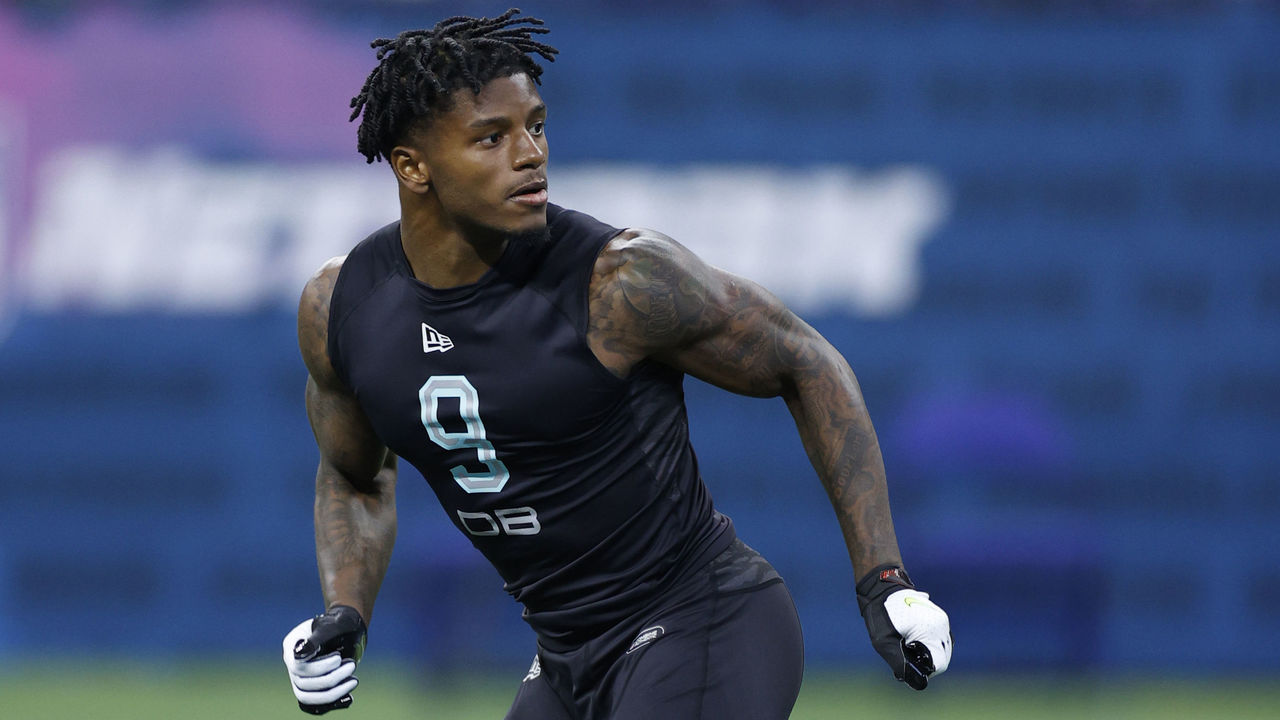 theScore's position ranking: 3
How good was LSU's secondary in 2019? Fulton is a top-three corner in the 2020 class and was only the second-best one on his team - freshman Derek Stingley is one of the best cornerbacks returning to college football. If LSU is going to produce six first-round picks, Fulton will have to be a part of that. The 6-foot, 197-pound New Orleans native forced the most incompletions in his class.
S: Grant Delpit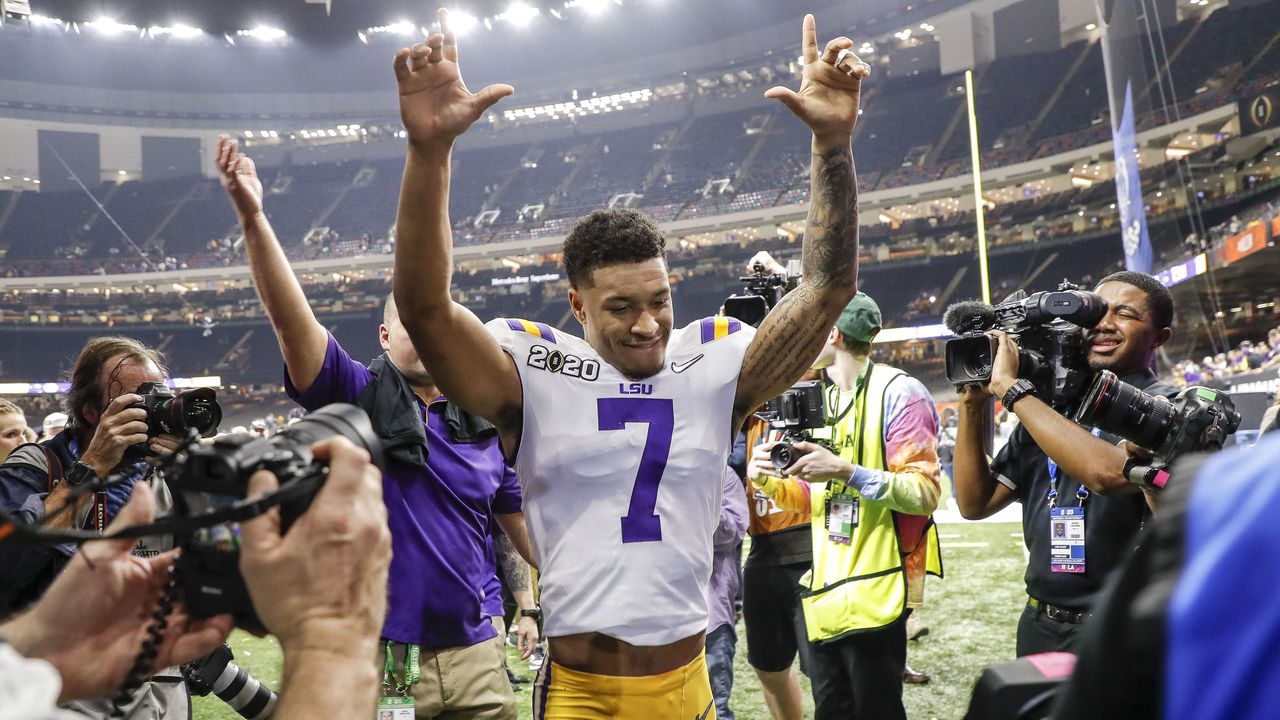 theScore's position ranking: 3
Delpit was one of the most reliable defensive backs in college football. The free safety started for LSU for three seasons, intercepting eight passes and recording 24 pass breakups. He has the size - 6-foot-2, 213 pounds - in addition to his experience and is likely a second-round pick.