Now that Colorado has landed former Miami Dolphins receivers coach Karl Dorrell, college football's hiring-and-firing season has concluded (we think).
Placing grades on new head coaches can be a futile task. Two years ago, Scott Frost (Nebraska) and Chip Kelly (UCLA) were considered home runs. They're now a combined 16-32, while two coaches who would have ranked below them on any list - Herm Edwards (Arizona State) and Josh Heupel (UCF) - are 37-15.
Still, it's tempting to have an early reaction. As the dust settles, let's identify the offseason coaching hires among Power 5 programs that make the most sense and others that raise a few questions.
Makes a lot of sense
Florida State: Mike Norvell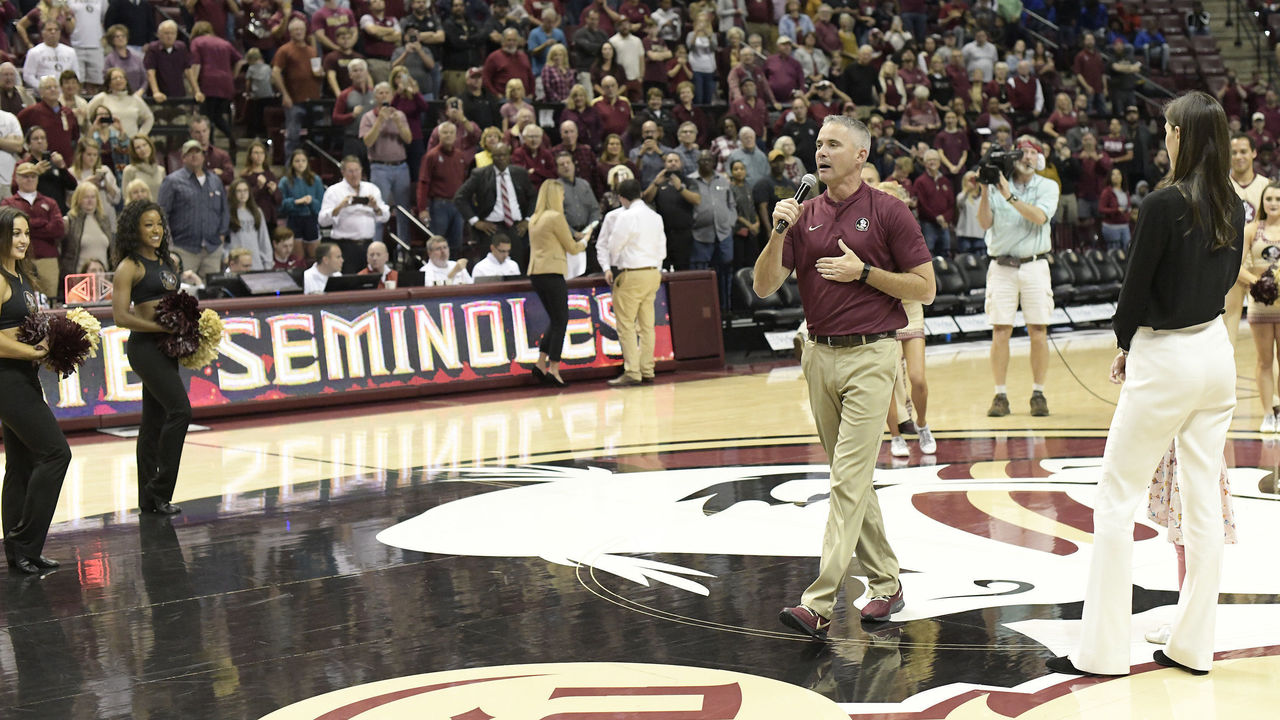 The Seminoles had arguably the biggest head coaching job open this offseason, and it feels like they got this one right. Florida State turned to the man who oversaw the top Group of 5 team in 2019 - Memphis' Norvell.
In four years at Memphis, Norvell went 38-15, including a 12-1 campaign in his final season. His offenses posted top-10 marks in yards per play in each of the last three years. He went a respectable 3-4 against power-conference teams.
Mississippi State: Mike Leach
The pirate is eccentric. He can be polarizing.
But Leach has already won at outposts in the Big 12 (Texas Tech) and Pac-12 (Washington State). He makes a ton of sense for a Mississippi State program trying to compete with Alabama and LSU in the SEC West.
Leach went 55-47 in eight years at Washington State, reaching six bowl games. In the eight years before his arrival, the Cougars went 29-66.
He was 84-43 during a decade at Texas Tech, which has gone just 60-65 in the 10 years since his tenure ended.
Rutgers: Greg Schiano
Fourteen years ago, Schiano took Rutgers to its greatest height.
The Scarlet Knights reached No. 7 in the AP Top 25 and won 11 games. From 2005-11, they reeled off six winning seasons.
After the 2011 campaign, Schiano left to lead the NFL's Tampa Bay Buccaneers. Rutgers joined the Big Ten and cratered as a program. Entering 2020, the school has lost 21 consecutive conference games.
But if anyone can turn Rutgers around, it may be Schiano. He's done it once already.
Washington: Jimmy Lake
Lake is the only first-time head coach in this portion of our list. He was also the only Power 5 hire made internally this offseason.
The 43-year-old coached under Chris Petersen at Boise State from 2012-13 and at Washington from 2014-19. Before that, he gained five years of experience as an NFL assistant. In 2016 and 2017, he coordinated a Huskies defense that ranked top 10 in yards per play allowed.
It will be hard for Lake to follow Petersen, who never recorded a losing season in 14 years as a head coach. But it feels like the Huskies were smart to stay with the Petersen tree.
Jury's out
Baylor: Dave Aranda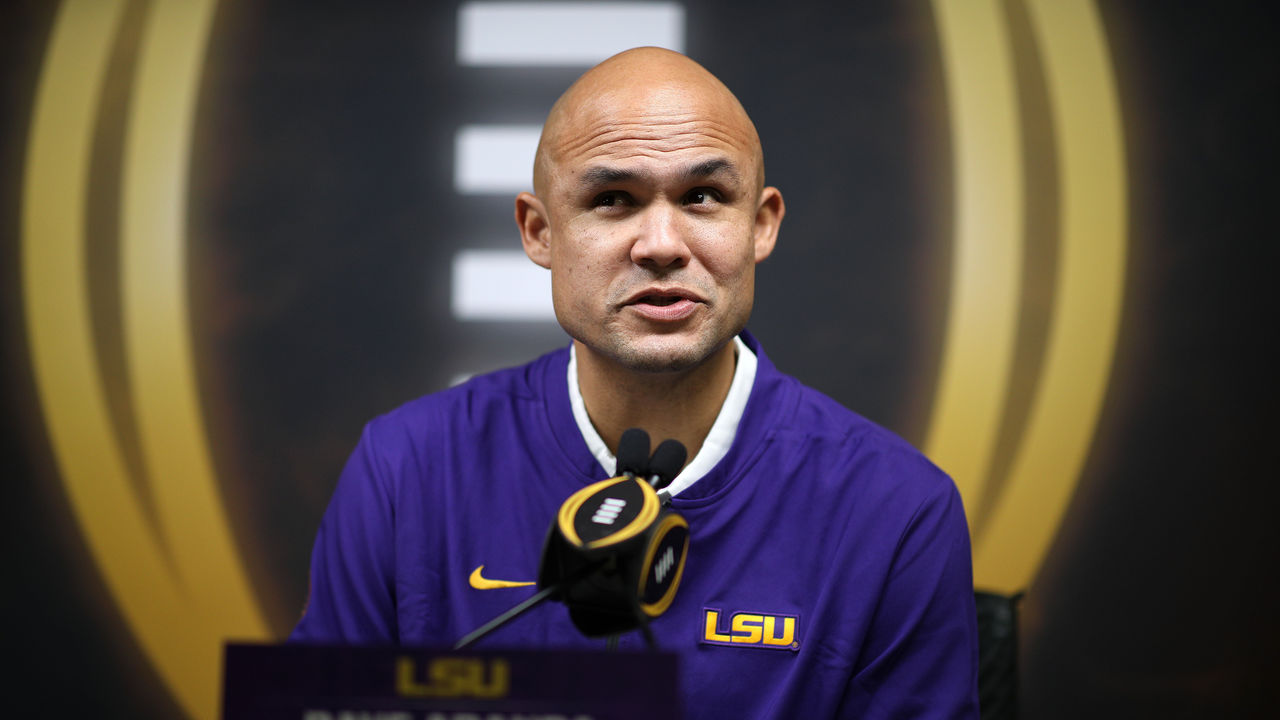 Baylor certainly didn't want to lose Matt Rhule, who took the program from one win in his first year to 11 in his third. But the Carolina Panthers rightfully recognized the job Rhule had done in Waco and hired him away.
Aranda, 43, is a first-time head coach. But he's been one of the most respected assistants in the game for some time.
As the country's highest-paid assistant coach ($2.5 million) last year, Aranda coordinated LSU's defense en route to the national title. Before that, he worked as a defensive coordinator at Wisconsin, Utah State, and Hawaii. A California native, Aranda was college roommates with Texas head coach Tom Herman at California Lutheran, which should lead to some fun stories before the Bears-Longhorns matchup this year.
Boston College: Jeff Hafley
While he'd never worked at Boston College, Hafley has spent the majority of his career in the Northeast. He grew up in New Jersey, attended college in upstate New York, and got his FBS start as an assistant at Pittsburgh and then Rutgers. From that standpoint, the 40-year-old is a geographical fit.
Hafley spent just one season at Ohio State, where he worked as co-defensive coordinator and secondary coach in 2019. But in that short time, he helped lead the nation's No. 1 pass defense.
So far this offseason, Hafley is winning over fans and the media. Perhaps taking a cue from the NFL, he plans to make the Eagles' locker room open to reporters after games. It's a smart move for a program that's always fighting to gain attention in the saturated Boston media market.
Michigan State: Mel Tucker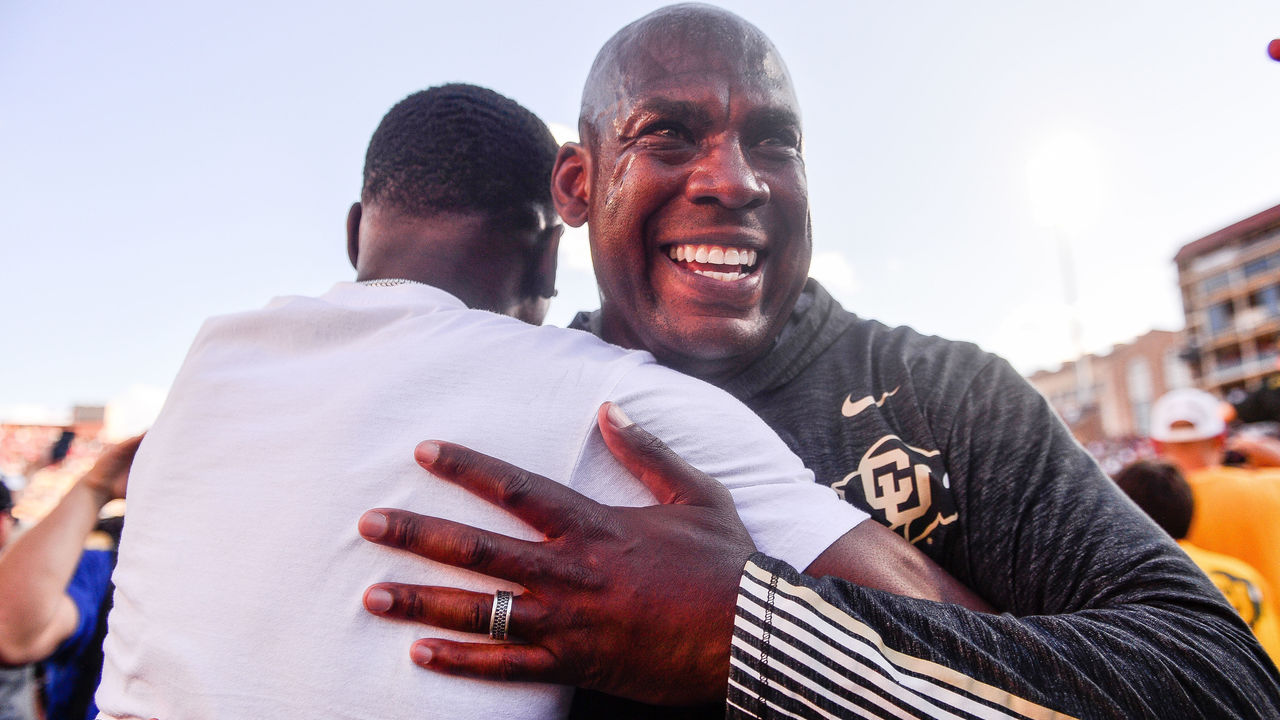 Tucker played for Wisconsin, but he got his start in coaching as a graduate assistant under Nick Saban at Michigan State in 1997. That makes this a homecoming of sorts for the Cleveland native.
The Spartans were in a bind this offseason, having to hire a coach late in the cycle after Mark Dantonio's abrupt retirement earlier this month. Tucker brings a variety of experiences. The 48-year-old has worked for LSU, Ohio State, Alabama, and Georgia. In the NFL, he's spent time with the Cleveland Browns, Jacksonville Jaguars, and Chicago Bears.
However, his lone year of head coaching drops him into this category. Tucker spent 2019 at Colorado, going 5-7. So, the jury's still out on whether he'll be able to amass wins in the difficult Big Ten East.
Missouri: Eli Drinkwitz
Like Tucker, Drinkwitz's lack of head coaching experience adds a bit of uncertainty to Missouri's hire. It's a massive step up from the Sun Belt to the SEC.
That said, Missouri fans have to like what they saw from Drinkwitz in his one season as head coach at Appalachian State. He led the Mountaineers to a 12-1 record that included wins over North Carolina and South Carolina.
Only 36 years old, Drinkwitz also coordinated offenses at Boise State and North Carolina State, which both featured strong quarterback play.
Ole Miss: Lane Kiffin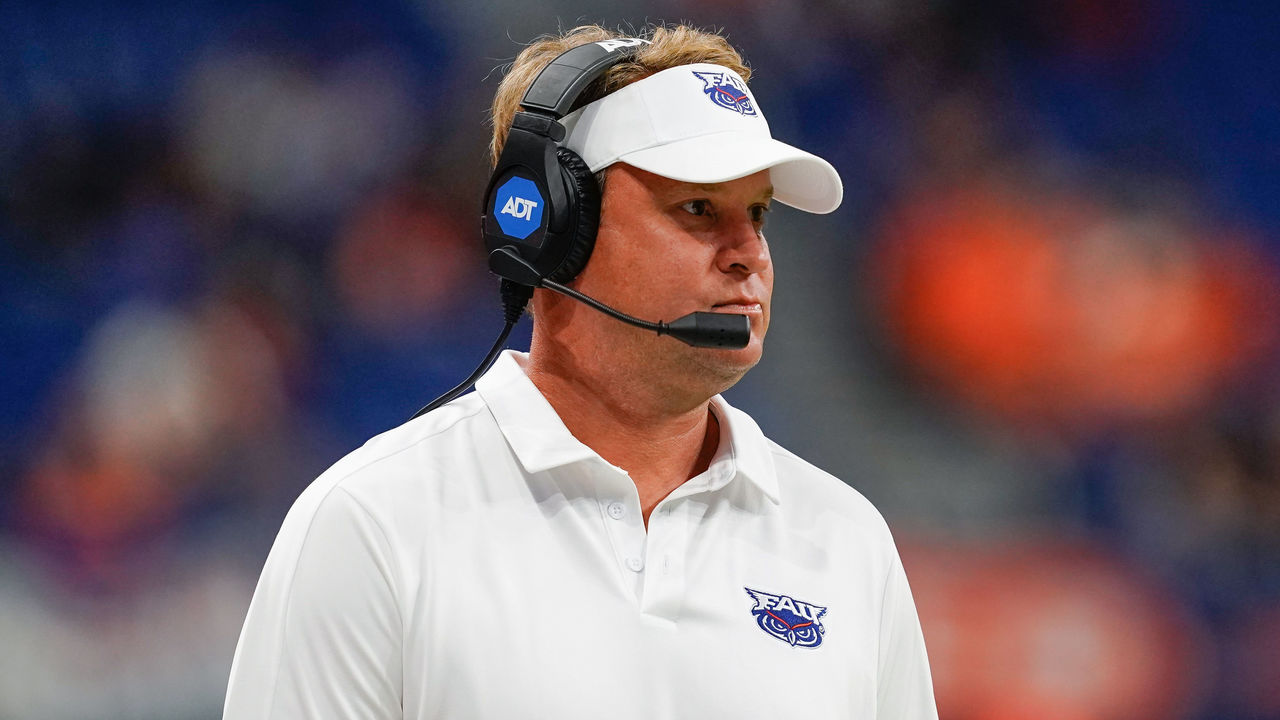 Is the Lane Train ready to succeed in the SEC? No matter what, it's going to be entertaining.
Ole Miss hired Kiffin after he produced a 26-13 record in three seasons at Florida Atlantic. It was the latest step for Kiffin in rejuvenating his career after short and failed stints with the Oakland Raiders, the University of Tennessee, and USC. Kiffin won a national championship in 2015 as Alabama offensive coordinator and used his time under Saban to rebuild his credibility as a head coaching candidate.
Now, Kiffin will coach against Saban, with their first meeting scheduled for Oct. 3 in Oxford. And like Leach, Kiffin faces a tall task. Alabama and LSU are rolling, while Auburn and Texas A&M are behind them. The SEC is the toughest conference in college football. Winning big at Mississippi would completely change the Kiffin story.
Washington State: Nick Rolovich
The Cougars were in a difficult position after losing Leach, their most successful coach since the early 2000s.
They went for another unique bench boss in Rolovich, who led some similarly exciting offenses at Hawaii.
Rolovich, 41, has never played or worked at a Power 5 program. He attended Hawaii and then worked his way up in coaching from high school to junior college to the Mountain West. He took the Hawaii job in 2016 and led the Rainbow Warriors to three bowl appearances (and a 28-27 record) in four years.
From a philosophical perspective, here's why it might work: Only Washington State attempted more passes (710) than Rolovich's Hawaii offense did (635) last season.
Head-scratchers
Arkansas: Sam Pittman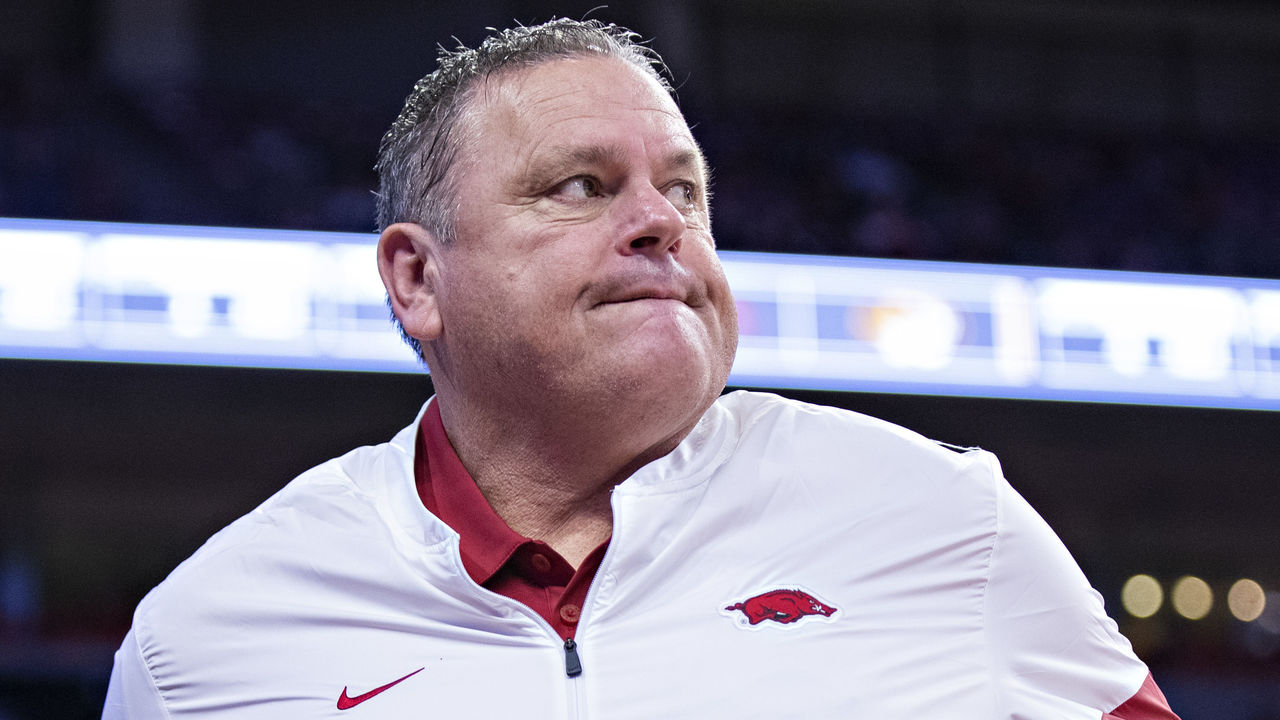 There's no doubt: Pittman will have one of the most difficult jobs of any new hire in 2020.
The SEC West is stacked with both talent and experienced coaches. Adding Leach and Kiffin could only make it tougher. Pittman is well-versed in the SEC, having spent the last eight years at Tennessee, Arkansas, and Georgia. But this is his first head coaching job, and that makes this a tough spot.
In the last decade, only two first-time head coaches have been at the helm of an SEC West school: Dan Mullen at Mississippi State and Matt Luke at Mississippi. Mullen was a success, leading the Bulldogs to eight consecutive bowl appearances before Florida hired him away. Luke inherited a tough situation following Hugh Freeze's resignation and was fired this offseason after posting a 15-21 overall record.
Arkansas has to hope Pittman hits his stride the way Mullen did, but it won't be easy.
Colorado: Karl Dorrell
The last hire of this offseason's coaching cycle (at least for now) is an interesting choice.
Dorrell spent 11 of the last 12 seasons in the NFL, leaving only for a one-year stint as Vanderbilt offensive coordinator, which ended with a 3-9 record. From 2003-07, Dorrell worked as the head coach at UCLA, his alma mater. The Bruins made five consecutive bowls - something Colorado hasn't done since the 1990s - but they won more than seven games only once.
When Colorado lost Tucker after just one season, the university appeared to prioritize finding a coach with hometown ties. Eric Bieniemy, the current Kansas City Chiefs offensive coordinator and a Buffaloes alumnus, would have been a galvanizing hire, but he reportedly withdrew from contention. Dorrell has past experience with Colorado's program - he was the receivers coach from 1992-93 and the offensive coordinator from 1995-98.
Bringing in a bench boss with NFL experience has worked well for Arizona State, even though the Sun Devils were criticized for their hiring of Edwards two years ago. Colorado is hoping for similar results with Dorrell in charge.