The relationship that kept Cade Cunningham and Oklahoma State together began with a secret.
Cunningham was a freshman at Bowie High School in Arlington, Texas, and Mike Boynton was in his first season as an Oklahoma State assistant coach. After watching Cunningham participate in a workout, Boynton extended him a scholarship offer - before Cunningham had played a single high school basketball game.
He made the offer without clearing it with his boss, then-OSU head coach Brad Underwood. It was the only time Boynton, now in his fourth season as the Cowboys' head coach, ever made an offer without first conferring with his superior.
"He believed in me so much early on," Cunningham said. "And I'm super thankful for that."
The courtship continued as Cunningham blossomed into the No. 2 player in the 2020 class and potentially the No. 1 pick in the 2021 NBA Draft. Oklahoma State added his brother, Cannen Cunningham, to its coaching staff a year ago. In November, Cade committed to the Cowboys over traditional blue bloods Kentucky and North Carolina, among others.
But despite all the relationship-building, the family connections, and the initial commitment, Cunningham still had an out available to him in June: The NCAA handed Oklahoma State a one-year postseason ban, among other sanctions, following a review stemming from the FBI's investigation into bribery and corruption in college basketball.
Oklahoma State is in the process of appealing the penalties, but the NCAA's top incoming basketball player suddenly had a choice to make: Select a new school, entertain professional offers from the NBA's G League or foreign teams, or recommit to attending Oklahoma State, postseason or not.
To the surprise of many, Cunningham stayed. On Wednesday, he explained why.
"At first it's tough, because when they first make the ruling, all emotions are running super high, so you want to explore all your options and everything," Cunningham said in a video call with reporters. "But after kind of settling down and really looking into everything, at the end of the day, Coach Boynton is who I wanted to play for.
"It would have been tough for me to go overseas and go play for a foreign coach or even the G League or anything. I just hadn't built a connection with anybody like that."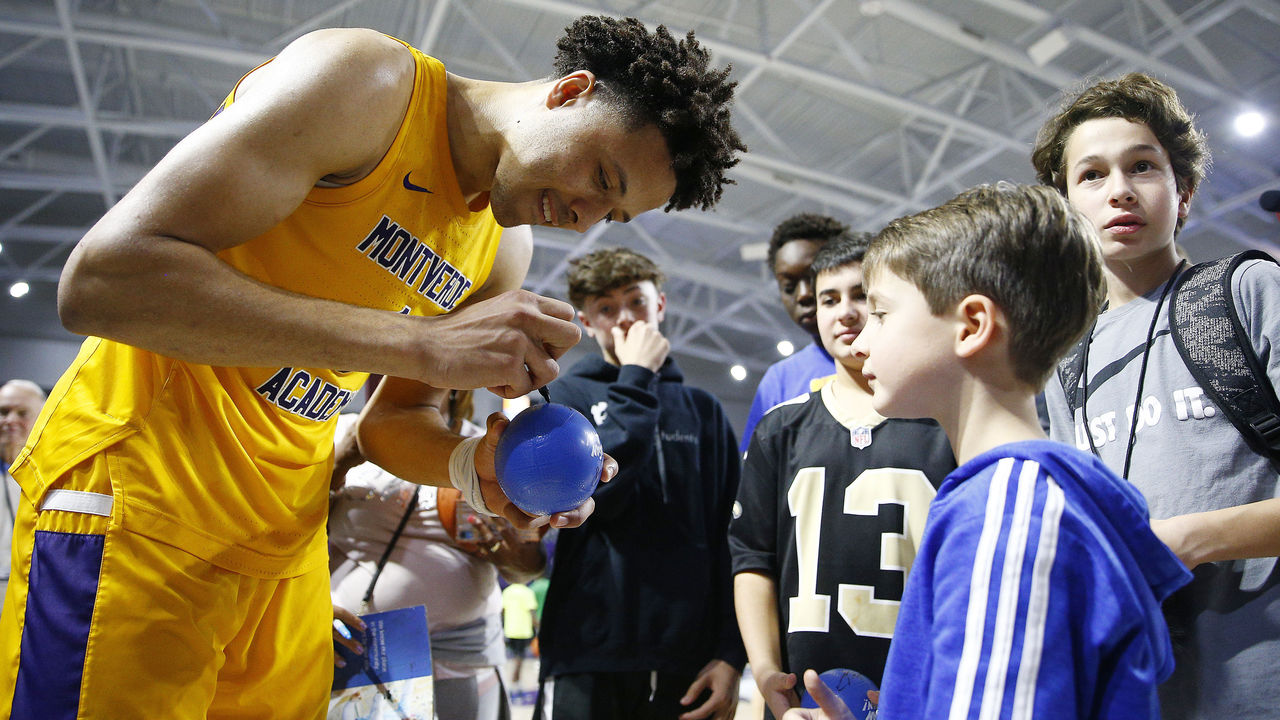 Cunningham, a 6-foot-7 point guard from the Dallas-Fort Worth area, won a gold medal with the U.S. at the 2019 FIBA Under-19 World Cup. He spent his final two years of high school at Montverde Academy in Florida, starring on an undefeated team that featured three of the top 15 players in the 2020 class: himself, Florida State signee Scottie Barnes (No. 6), and North Carolina signee Day'Ron Sharpe (No. 14).
Cunningham was named the Naismith High School Player of the Year in March, is the highest-ranked recruit in Oklahoma State history, and could be a transformational talent for a program that hasn't won an NCAA Tournament game since 2009.
He also watches a lot of Luka Doncic, and the Mavericks star might be an apt comparison for his game. It's hardly surprising, then, that Cunningham would've had a bevy of options if he wanted to escape Oklahoma State's penalties. As soon as news of the NCAA's ruling broke in early June, Cunningham and his family began to hear from those who wanted to offer alternatives.
"Everybody tried to make one more jab at it," he said.
But Cunningham decided rather quickly he wanted to remain at Oklahoma State, even if he waited to make his choice public. Knowing his Twitter account would be drawing constant attention, he used his platform to tweet "Black lives matter!" the day the ruling was revealed. Seventeen days later, he posted a video reaffirming his commitment to OSU.
Cunningham had visited four other schools, so why not take another look at Kentucky, North Carolina, Florida, or Washington? The 18-year-old said there was a comfort level with Oklahoma State that he didn't want to lose, part of which he can attribute to having his brother on staff; Cannen, Cade said, is the "cherry on top."
"I think something that doesn't really get noticed in recruiting is - I kind of experienced this being out at Montverde for two years and not having any family around, I got to really build and get close to my team and my coaches - but I think being comfortable is so important with how you play on the court as well as going to practices," Cunningham said.
"I feel like being at Oklahoma State, I was going to be more comfortable here than at any of the other schools that I was considering. All those schools are great programs, and I feel like I could have been successful at all those schools.
"But being comfortable and wanting to go to practice at 5 a.m. with these guys and being able to run suicides with guys that I've known for a long time and I know are going to have my back, I feel like all that stuff really makes a difference."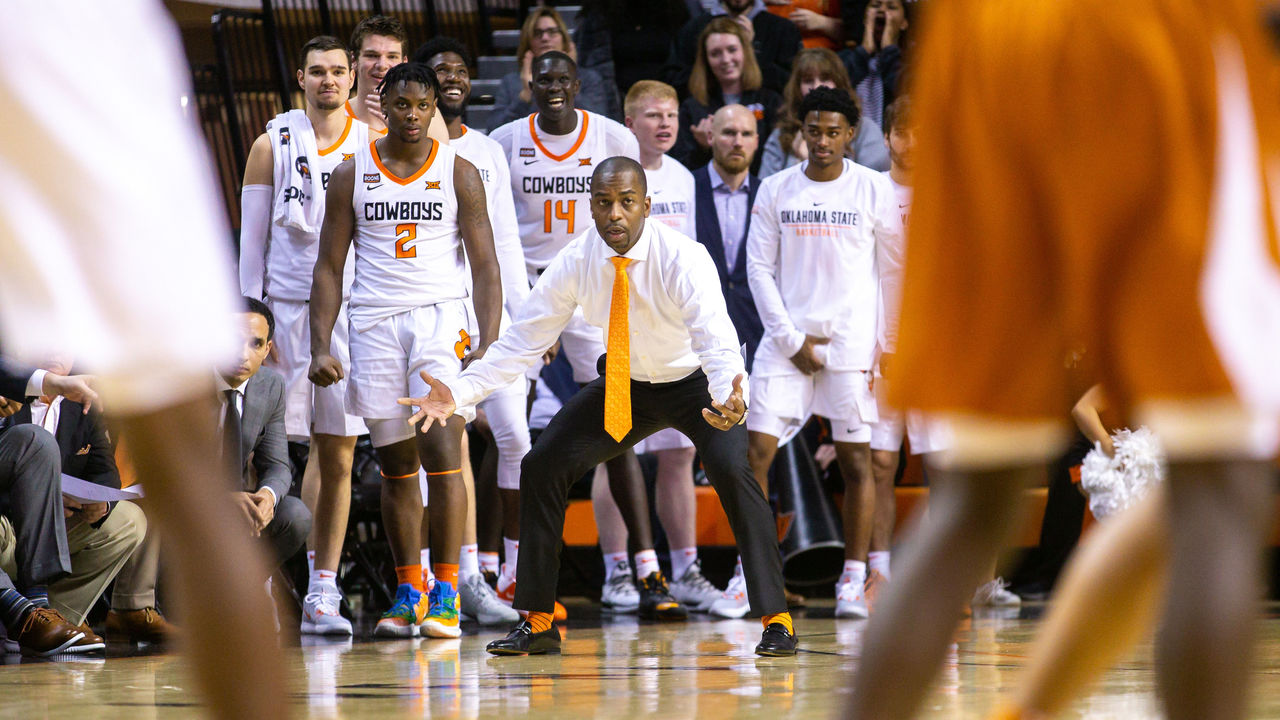 The G League could have been an especially intriguing option. The NBA has created a professional pathway program for elite prospects who choose to forgo college, offering a salary and a year on a select team with other top young players. Jalen Green, who's at the top of the 2020 class along with Cunningham, opted for that program. So did Isaiah Todd, Daishen Nix, and Kai Sotto. Todd and Nix are top-25 recruits on the ESPN 100. Sotto is ranked 65th in the 2020 class.
Cunningham likely would have been a welcome addition to the program, and it was reported in June that he turned down a $500,000 offer to join.
"They did reach out, they did offer me whatever, but at the end of the day, I feel like being in college, I feel like that will help me," he said. "Big 12 is a big platform. There are a lot of games on ESPN, and being able to showcase the player that I am and my talents, I feel like that was really big for me because I want the average basketball fan to know who Cade Cunningham is."
Mark Cooper is theScore's college sports writer.