As a father of two young children, Mike Boynton views punishment as an equitable consequence for an action. When his children do something they're not supposed to, steps are taken to change their behavior in the future.
As it relates to the sanctions recently handed to Oklahoma State men's basketball program, Boynton is frustrated and confused. From his viewpoint as head coach, Oklahoma State's actions, the NCAA's findings, and the Committee on Infractions' rhetoric don't add up to the stiff, Level I penalties - including a postseason ban and loss of scholarships - that the school received June 5.
"I think that's the crux of what you do to punish somebody - you want to change their behavior, you want to tell them, 'Hey, you can't operate this way,'" Boynton told theScore this week. "In our case, (the infractions committee) said themselves, 'Oklahoma State was very cooperative in this investigation. We did this investigation thoroughly, we didn't find any player to have been played ineligible. We didn't find any recruiting violations. This individual acted in his own self-interest. There was no benefit to the school or program at all.'
"So what's the message, then, for us?"
OSU quickly announced it will appeal the NCAA's ruling on the case involving former associate head coach Lamont Evans. On Sept. 26, 2017, the FBI arrested Evans as part of its wide investigation into bribery and corruption in college basketball. Two days later, the university fired him.
Oklahoma State cooperated with the NCAA's investigation, which found Evans took bribes totaling at least $18,000 from financial advisers who wanted him to steer NBA-bound players toward their services. It found that Evans provided one OSU player an impermissible cash gift of $300. That player was held out for three games until the money was repaid. No other coaches or administrators were found to be complicit in - or even aware of - the scheme.
"If we were to ask the question: 'If this situation were to arise again, what should we do different?' Their answer, I would guess, would be nothing," Boynton said.
Evans was ultimately sentenced to jail time. The NCAA, meanwhile, hit him with a show-cause order that effectively deters other schools from hiring him for 10 years.
But Oklahoma State was hammered, too: three years of probation, scholarship reductions, recruiting restrictions, a fine of $10,000 plus 1% of the men's basketball budget, and a one-year postseason ban as OSU was about to welcome perhaps the top freshman in the country, Cade Cunningham, to the program. (Read the full report here.)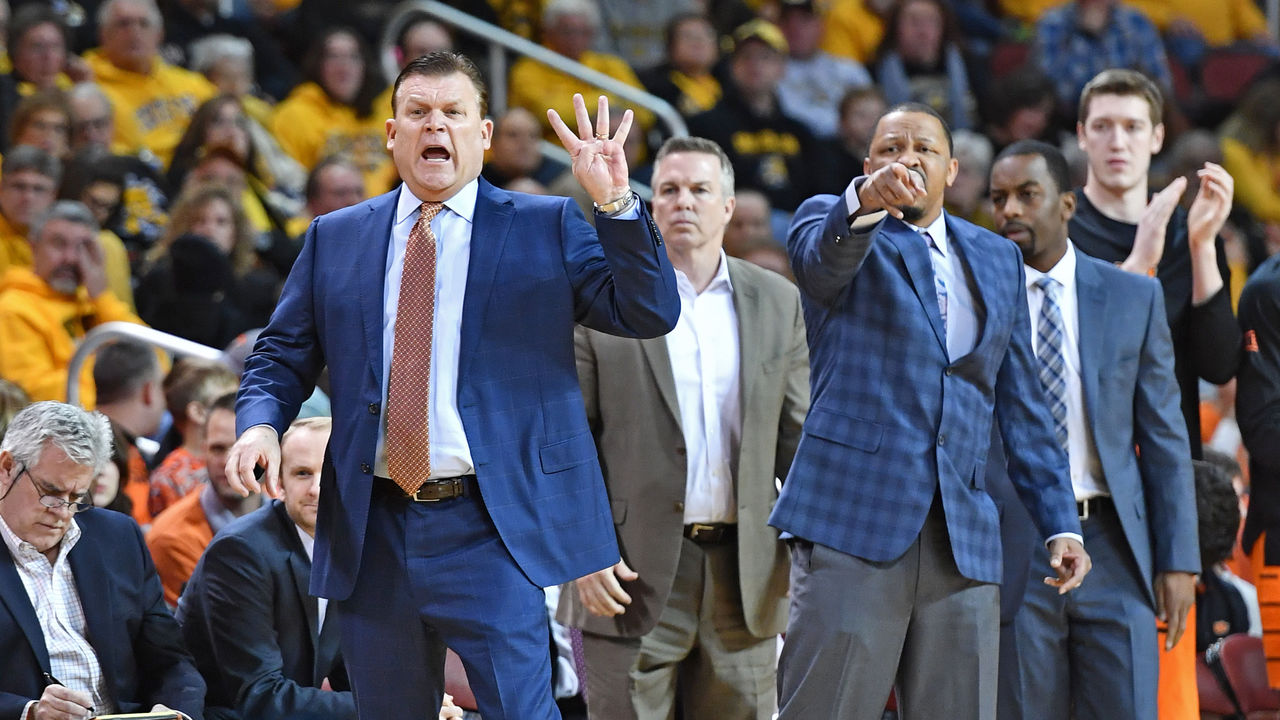 The NCAA maintained, "Institutions are responsible for the conduct of their employees."
"The level of the violation attaches to the conduct, not the actor," the committee wrote. The NCAA ruled Evans deserved a Level I penalty, so Oklahoma State did as well.
This is the first infractions case stemming from the nationwide FBI investigation that cast a large cloud over college basketball. Boynton wonders if the NCAA is sending a message that goes beyond what happened in Stillwater.
"I will say the thing that's unprecedented is the nature of this case," Boynton said. "They've never dealt with a situation that stemmed from an FBI investigation."
Boynton isn't trying to impugn the members of the committee, whom he considers to be "well-intended individuals." But he believes the scope of the misdeeds uncovered by the FBI may have had unintended consequences.
"Here are the facts of this case, not all of the cases stemming from the Southern District of New York trials, but this case involving Oklahoma State and an assistant coach at the time," he said. "What do those facts tell us is a reasonable and fair punishment for what happened? I think they are way far beyond that."
The FBI arrested four assistant coaches - from Oklahoma State, Arizona, Auburn, and USC - in September 2017. At least seven schools have been served with a notice of allegations stemming from the FBI investigation: Kansas, Louisville, North Carolina State, USC, TCU, South Carolina, and OSU.
Oklahoma State was found to have committed one Level I violation, although the university argued it was a Level II violation. Kansas, by comparison, was alleged to have committed five Level I violations. North Carolina State received two Level I violations. South Carolina, where Evans was an assistant before he was hired at Oklahoma State, received one Level I violation.
If all cases are handled in the same way, Oklahoma State's punishment could be among the smallest. So was June 5's report on Oklahoma State the first warning sign of what's to come?
It's worth noting that the Committee on Infractions panel that decided Oklahoma State's case is not made up of NCAA employees. The chief hearing officer, Larry Parkinson, is the director of the office of enforcement for the Federal Energy Regulatory Commission. Other members included the president of the University of Vermont, a former athletic director from the University of Minnesota, and the deputy commissioner and chief operating officer of the Big East.
"We're independent. I don't work for the NCAA. We address the facts that are in front of us, and we apply the bylaws," Parkinson said on a conference call last week.
The bylaws state the penalty for a Level I standard violation includes a postseason ban of one-to-two years. (There is a Level I "mitigation" violation with a penalty range of one year or less.) Parkinson even mentioned on the conference call that Oklahoma State's ban was on the low end of the scale. Committees who take up future cases from this FBI file are unlikely to stray from this precedent.
Barring a successful appeal, the postseason ban will mark the latest setback in a decade full of them for Oklahoma State basketball.
The program, nationally successful under Hall of Fame coaches Henry Iba and Eddie Sutton, hasn't won an NCAA Tournament game since 2009. Boynton was promoted from assistant to head coach with little fanfare. He spent his first six months on the job building goodwill with fans but had to start from scratch when Evans, his top assistant, was arrested and fired. Boynton said he hasn't spoken to Evans since the day of his arrest.
Despite some highs - a regular-season sweep of Kansas in 2018 and a 7-0 start in 2019-20 - the Cowboys missed the NCAA Tournament the last three seasons. In between, Boynton dismissed a number of players from the program.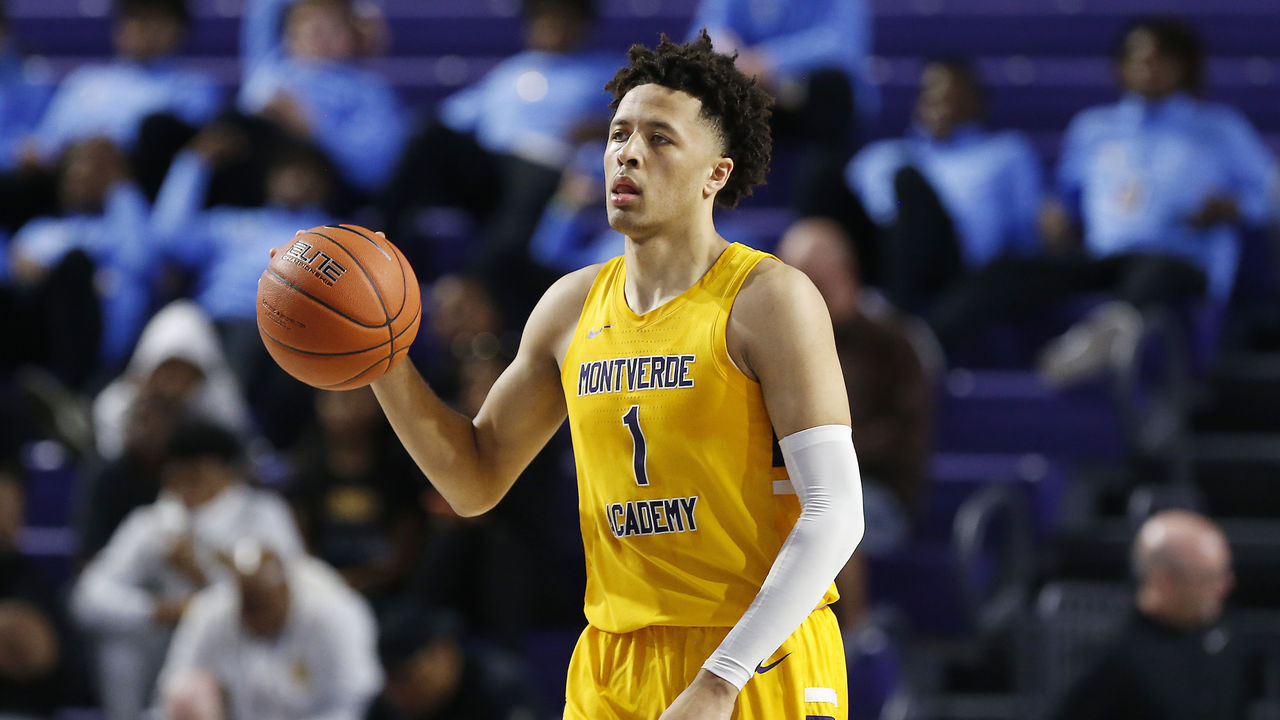 The 2020-21 season looked like a breakout year - largely due to Cunningham, who could be the No. 1 pick in the 2021 NBA Draft. But the top prospect will have a decision to make if the postseason isn't on the table for Oklahoma State. He could transfer to another school or pursue professional options. In announcing the penalties, the Committee on Infractions recommended that players be allowed to transfer without being forced to sit out a season.
"He wants to have an opportunity to play in the NCAA Tournament," Boynton said. "Something that he shouldn't have to worry about because of something that happened when he was a freshman in high school."
Boynton takes issue with a postseason ban that affects a group of players who, in 2017, were in various stages of their high school careers. Cunningham, the top recruit, was beginning his sophomore year of high school the day Evans was arrested. No player on OSU's current roster was there in 2017-18.
It presents a big-picture question: Is there a way to retroactively punish a school without negatively impacting future players? Can the NCAA be more punitive financially - perhaps make a school forgo revenue generated from a postseason run - without taking away student-athletes' opportunities to play?
When Boynton woke up on June 5, he felt a sense of impending relief. He thought the committee's decision would finally dissipate the storm cloud that had hovered over his tenure.
He didn't see signs of another storm on the horizon.
"Feel like we finally got to a point where after three years of what felt like driving a plane in a 150-mph headwind, you kind of got some wind at your back and maybe had an opportunity to really advance and do things that our fans, myself, our players hope to be able to do year in and year out, which is compete at a high level," Boynton said. "And then just another setback. But I look at it as just that. We'll have an opportunity to present ourselves on appeal. Like I said, I feel like we've got a pretty strong case considering the scope of what we were actually accused of doing or being complicit in.
"By their own accounts, we pretty much did everything you're supposed to do. We didn't have an atmosphere where bad people were just consistently acting bad. We had a single person doing something he wasn't supposed to do, and we took action when we learned of it. It's another challenge but one that I feel confident we can go fight pretty aggressively."
Mark Cooper is theScore's college sports writer.