For the first time since 1938, there will not be an NCAA Tournament. Without a postseason, we're asking some of the biggest questions that will forever go unanswered.
To help society cope with the dearth of live sports, CBS Sports is airing a number of classic NCAA Tournament games over the next week.
A few replays include the mid-major schools that became household names. Valparaiso and Bryce Drew. Davidson and Steph Curry. And yes, that UMBC win over Virginia.
Those Crusaders, Wildcats, and Retrievers get their day in the spotlight again because the 2020 season has no Cinderella stories. While the topic of crowning a national champion is the No. 1 unanswered question from the 2019-20 season, this is a close second: Which team would have emerged as the darling of this year's NCAA Tournament?
For a few programs, the cancelation of the tournament came during a historic season. Here are some teams that had bracket-busting potential:
Stephen F. Austin
The closest thing this season had to a classic March upset was Stephen F. Austin's overtime win at Duke in November. That clip of Nathan Bain scoring the game-winning basket will be replayed for years.
In case you missed what came next: The Lumberjacks never stopped winning. Stephen F. Austin ended the regular season 28-3, losing only to Rutgers, Alabama, and Texas A&M-Corpus Christi. Its defense forced a higher rate of turnovers (27.8%) than any team in the country, per KenPom.com. Its offense ranked third in offensive rebounding percentage and 19th in 3-point shooting percentage.
Kyle Keller's team was well equipped for March and would have been a 12- or 13-seed - a scary sight for the 4- or 5-seed that matched up against it.
East Tennessee State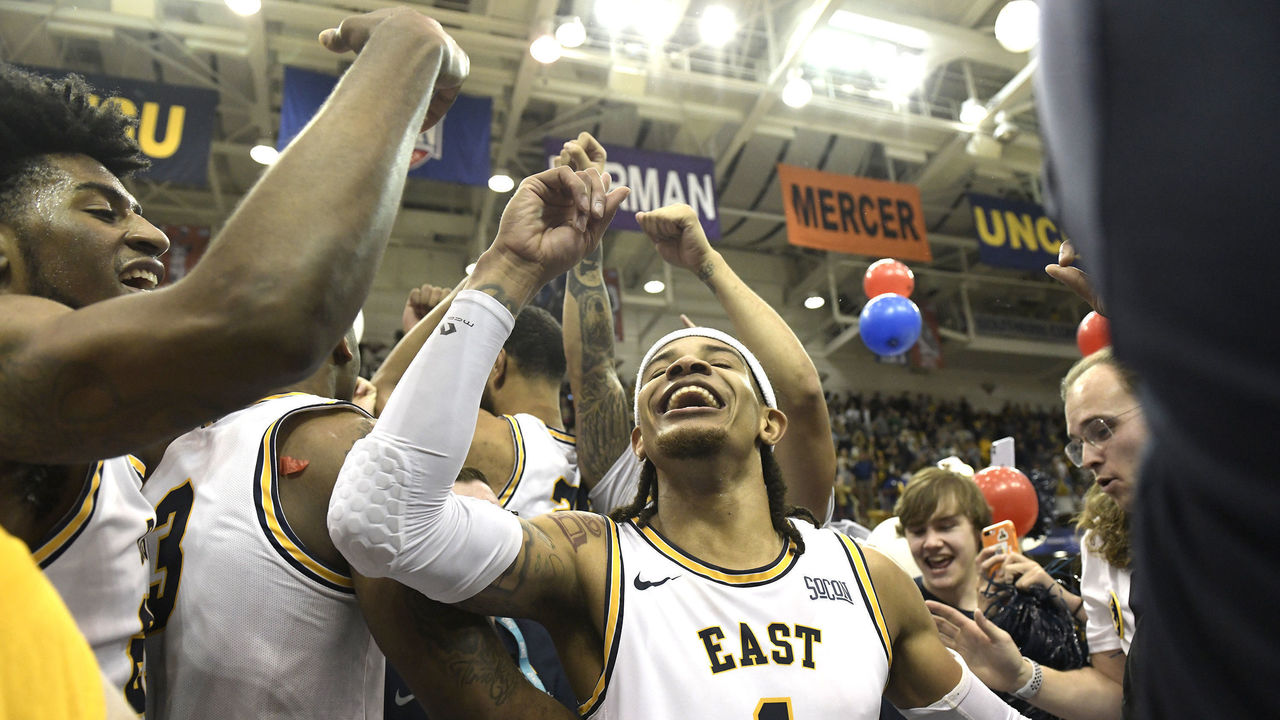 East Tennessee State had already punched its ticket to the NCAA Tournament when it was canceled on March 12, winning the Southern Conference championship over Wofford. The Buccaneers would have been a trendy pick to win their first tournament game in 28 years, too.
"We had five seniors and we had a whole team that had never played in the NCAA Tournament," head coach Steve Forbes said in a phone interview last week. "Had spent their entire focus since last June on getting to the NCAA Tournament, and being so unselfish. We had different leading scorers this year."
A team that won at LSU by 11 in November, the Buccaneers would have likely been an 11-seed in the tournament. That was the same seed Loyola Chicago received two years ago when the Ramblers made their Final Four run.
Richmond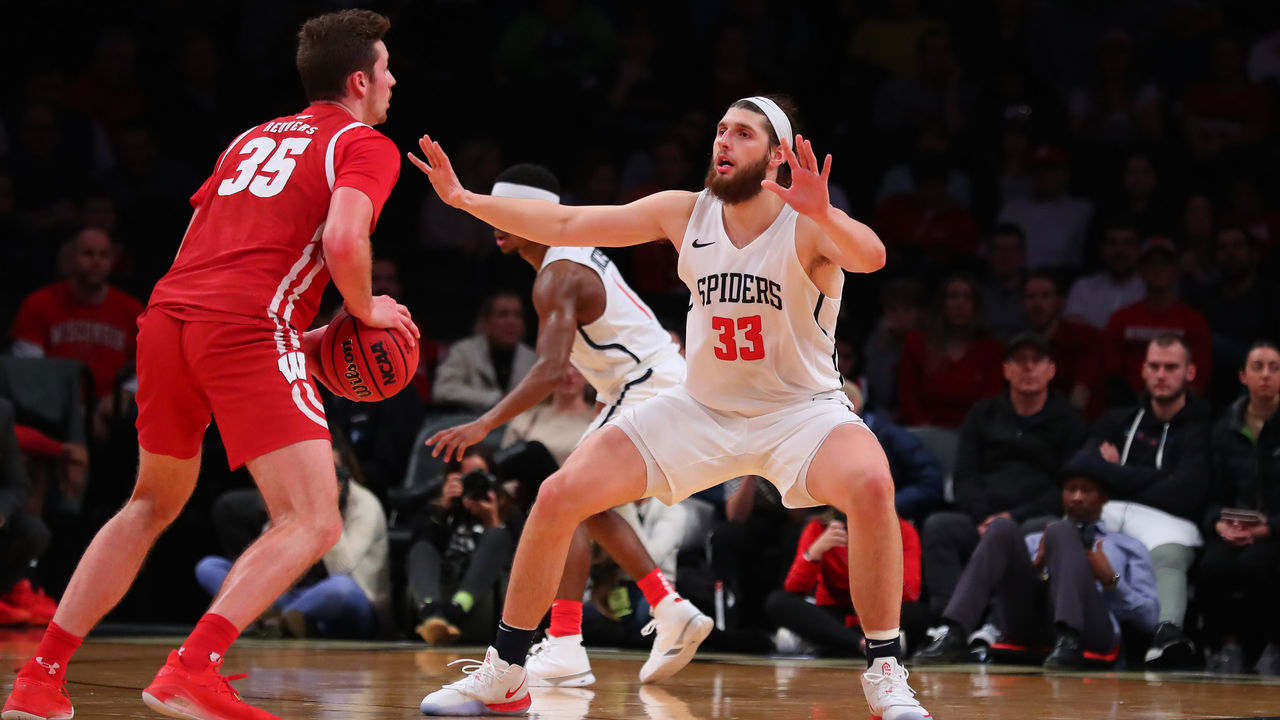 The Spiders beat Wisconsin on a neutral court in November. A team with no seniors, they got better as the season progressed, winning nine of their final 10 entering the Atlantic 10 tournament. Though Richmond likely still needed to win a game or two in the conference tournament to preserve an at-large bid, it looked capable of doing so.
Instead, Richmond missed out on going to the NCAA Tournament for the first time in nine years. The last time it made it, in 2011, it took out Vanderbilt and Morehead State to reach the Sweet 16 as a 12-seed. This team had a similar ceiling.
The Spiders were a top-50 3-point shooting team and took care of the basketball. They were also arguably the best defensive team in a solid A-10 conference.
The only good news: With the potential for its entire rotation to return, Richmond could be top-25 good next season.
Utah State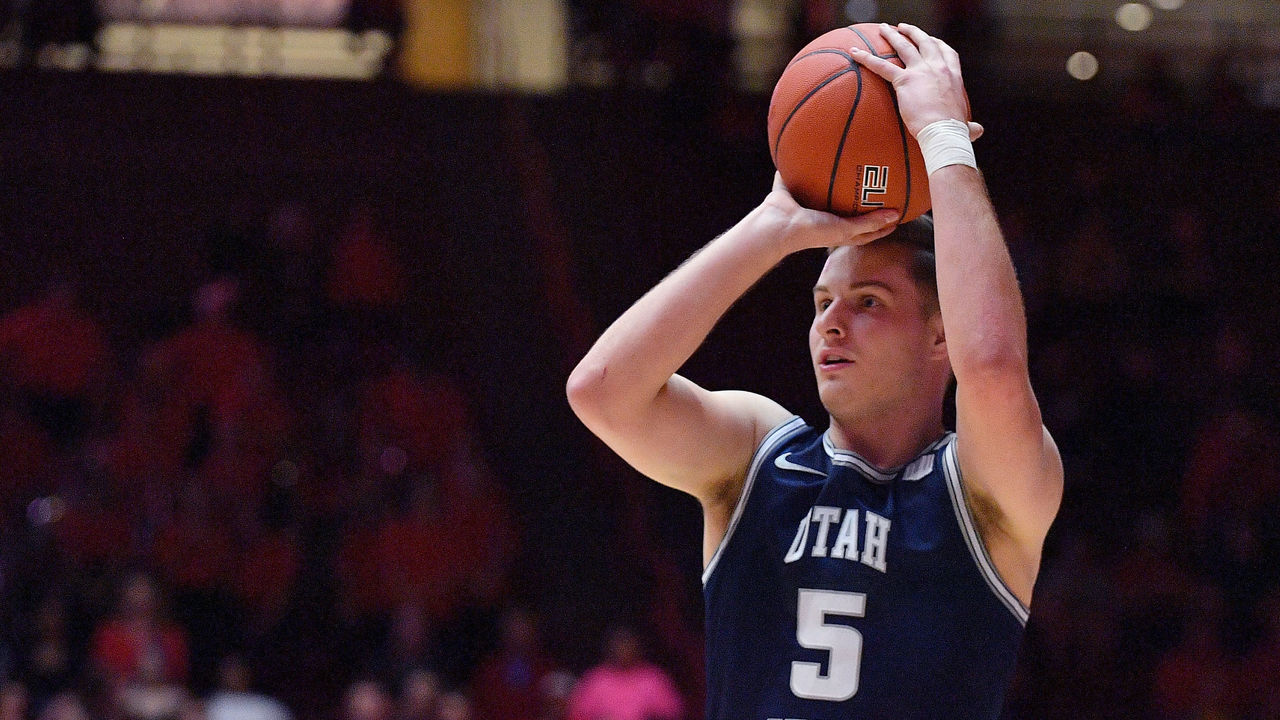 The Aggies were another team coming into form at the right time. After making the tournament a year ago, Utah State went through a rough patch in early January, losing four of five.
But the Aggies bounced back late in the season. Five days before the NCAA Tournament was canceled, Utah State celebrated a Mountain West tournament championship after defeating San Diego State.
Senior Sam Merrill (19.7 points, 4.1 rebounds per game) was the type of player who could will his team to a win or two in March. Utah State would have been a dangerous 10- or 11-seed. It showed its potential in nonconference play by beating a pair of SEC teams, LSU and Florida.
Instead, Merrill's prolific college career ended abruptly.
Northern Colorado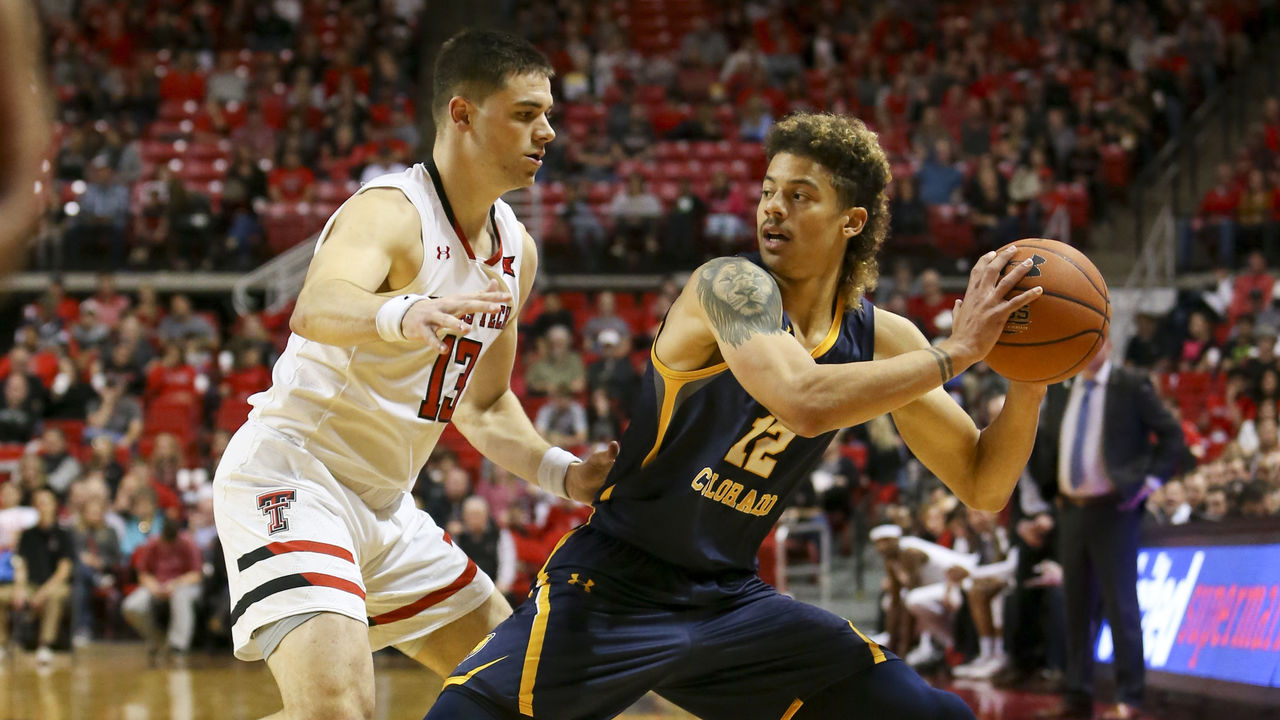 Was there potential for a 14- or 15-seed to pull off an upset in this year's tournament? Absolutely. Belmont (Ohio Valley) and Hofstra (Colonial) were both playing well and had already clinched their bids to the tournament before it was canceled.
But the Bears were another off-the-radar team that was playing well entering the Big Sky tournament. Northern Colorado ended the regular season winning 10 of 12.
It possessed a winning combination: The Bears made 37.4% of their 3s (18th in the country) and held opponents to a 28.5% clip (sixth nationally). They also allowed a lower rate of 3-point attempts than any team in the nation.
Since Feb. 12 (a month to the date of the NCAA Tournament's cancelation), Northern Colorado was leading the nation with a 61.8 effective field-goal percentage, per barttorvik.com. The Bears were going to be a tricky opponent for anyone.
Unfortunately, only bad news has followed for them: Head coach Jeff Linder, the architect of that defense that kept teams off the 3-point line, left to fill the vacancy at Wyoming.
More from The Unanswered:
• Was this Dayton's year?
• We'll miss Udoka Azubuike in March
• San Diego State's lost opportunity
• Markus Howard's career ends quietly