For the first time since 1938, there will not be an NCAA Tournament. Without a postseason, we're asking some of the biggest questions that will forever go unanswered.
In Udoka Azubuike's four seasons at Kansas, the Jayhawks played 18 postseason games, and he appeared in only five.
A number of seniors lost their final chance at NCAA Tournament success when this year's tourney was canceled. It's a shame for Michigan State's Cassius Winston, for Oregon's Payton Pritchard, and for Maryland's Anthony Cowan. We'll never know which seniors were ready to carry their teams through March.
But the biggest shame might be Azubuike's tenure in Lawrence, Kansas ending without him playing in the NCAA Tournament at full strength.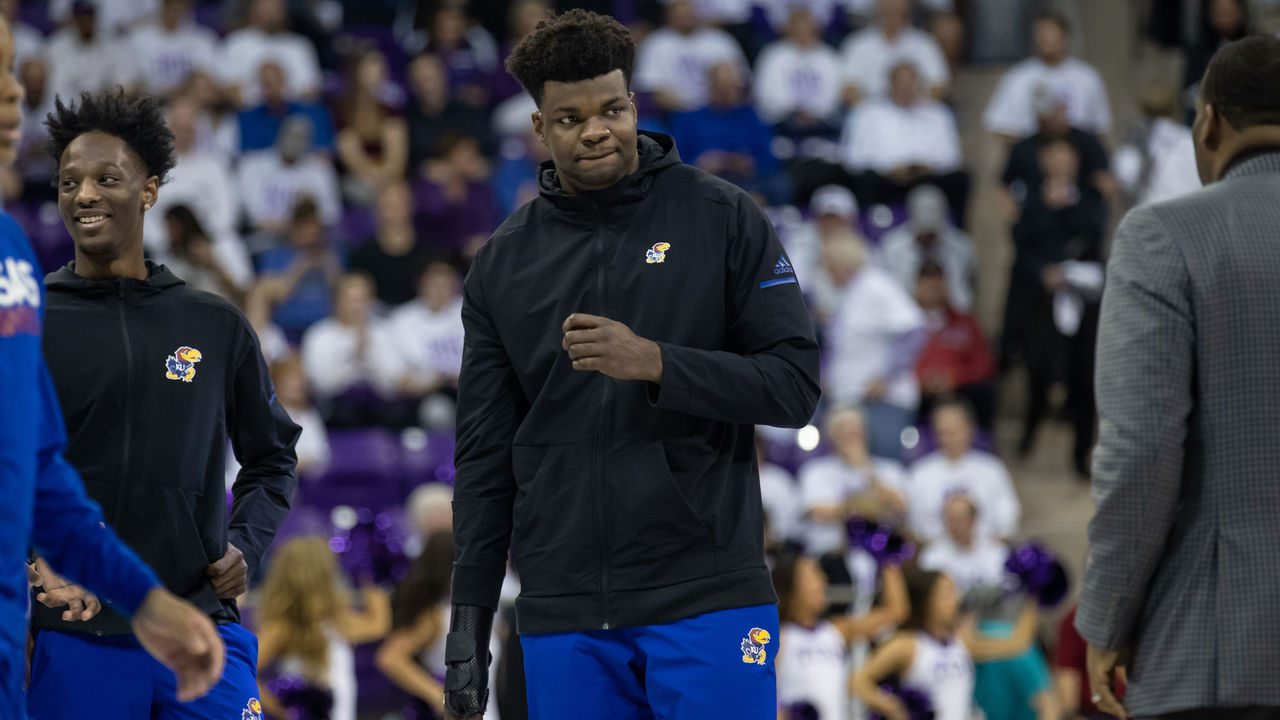 Here's a recap of the unfortunate circumstances that led to this point:
• 2016-17: A true freshman, Azubuike started six of Kansas' first 11 games before suffering a season-ending wrist injury in mid-December. While he only averaged 12.9 minutes each game, the center led the Jayhawks with 18 blocks. Without him, Kansas still finished strong, going 28-4 in the regular season and advancing to the Elite Eight.
• 2017-18: Azubuike led Division I in field-goal percentage (77%). The now 20-year-old was averaging 13.7 points and 7.1 rebounds per game before spraining his knee in practice leading up to the Big 12 Tournament. Azubuike missed the conference tournament but did return for the NCAA Tournament, his only college postseason experience. In limited minutes (19 per contest), he averaged 8.2 points and 6.4 rebounds per game, helping Kansas advance to its only Final Four over the last nine seasons.
• 2018-19: Injuries ruined Azubuike's junior year, limiting him to just nine games. First, he missed four games because of a sprained ankle. Then, two games into his return, he tore a ligament in his hand. For the first time since 2004, Kansas failed to win the Big 12 regular season.
Finally, in 2019-20, Azubuike stayed healthy, with the Delta, Nigeria, native playing in all 31 games.
As the campaign progressed, and Kansas kept winning, the 7-foot, 270-pound forward started playing his best basketball, averaging 13.7 points, 10.5 rebounds, and 2.6 blocks per game. He was also one of two players to dunk 100-plus times this season. Obi Toppin was the other, and no other player recorded more than 72.
In a potential championship matchup on Feb. 22, he posted 23 points and 19 rebounds to lead KU over Baylor. Two days later, Azubuike followed that performance with 19 points, 16 rebounds, and three blocks at Oklahoma State.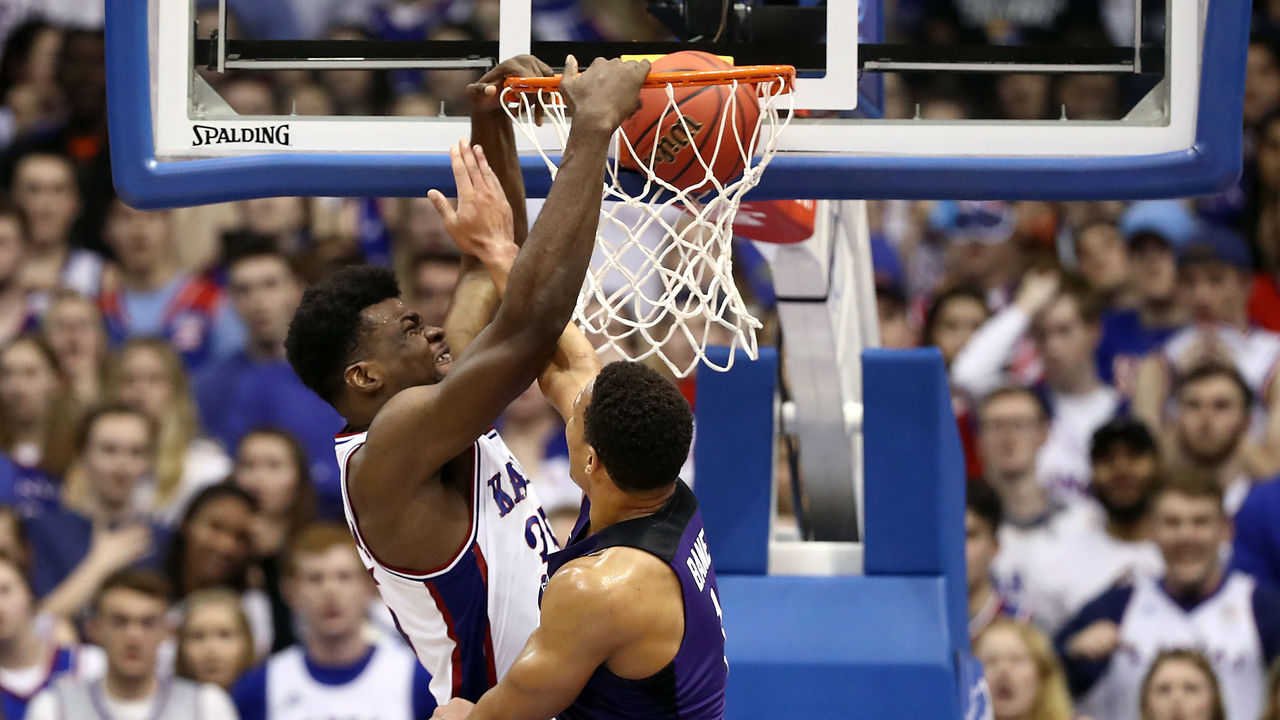 He rolled his ankle on Feb. 29 at Kansas State, but that didn't cause him to miss any games. In his final contest at Allen Fieldhouse, Azubuike treated the home crowd to 31 points, 14 rebounds, and five blocks during a 75-66 win over TCU.
The big man also led the country in effective field-goal percentage. And in Big 12 play, he led the conference in defensive rebounding percentage, block percentage, and 2-point field-goal percentage, according to KenPom.com.
Last Wednesday was supposed to be Azubuike's first career Big 12 Tournament game, coming against the Oklahoma State team he owned in February. This week should have been the start of a potential title march for Kansas, with Azubuike, sophomore Devon Dotson, and junior Marcus Garrett leading the way.
Instead, Azubuike's career joins college basketball's greatest what-ifs. With him on the court, Kansas was 75-12 over the last four seasons, and 37-3 in the last two. Bill Self's squad also ended this past season on a 16-game winning streak.
What if the Jayhawks were given the chance to play a few more?
More from The Unanswered series: Was this Dayton's year?
Mark Cooper is theScore's NCAA writer.