What could have been.
The grand stage of the NCAA Tournament has long been a showcase for college stars to move up NBA draft boards. A year ago, Purdue's Carsen Edwards played his way to the top of the second round, while Texas Tech's Jarrett Culver cemented his status as a top-10 pick. In 2018, Villanova's Donte DiVincenzo turned a strong tournament performance into a 17th overall selection. The tourney has helped players from major schools, like Duke's Justise Winslow in 2015, and players from mid-majors, like Georgia State's RJ Hunter that same season.
Unfortunately, 2020 draft prospects won't get that opportunity. Instead of preparing for first-round games this week, college basketball players are all coping with an early offseason due to the coronavirus outbreak.
Here are six players who could have used the tournament as a springboard - whether it be to rise into the first round or into the draft at all.
Saddiq Bey, Villanova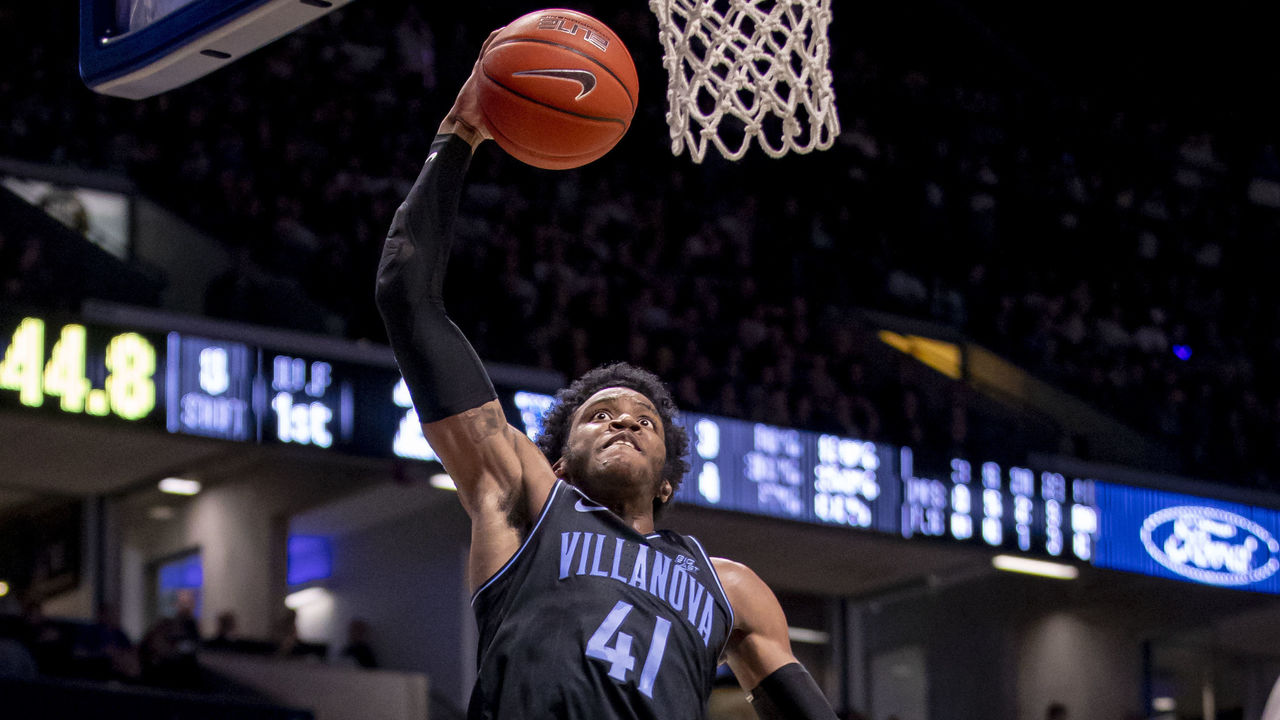 Bey's likely to be a first-round pick so long as he comes out for the draft. But he feels like exactly the type of player who could have solidified a place in the lottery with a long tournament run.
Villanova ended the year with seven wins out of eight and appeared to be a legitimate Final Four contender. Bey was efficient offensively, making a conference-leading 48.4% of his 3-point attempts in Big East play. He rated as a very good defender, too. At 6-foot-8, he profiles as a high-level 3-and-D type, as he wasn't as good inside the arc this season.
Bey ended the campaign by scoring 20-plus points in seven of Villanova's final 12 games.
Jared Butler, Baylor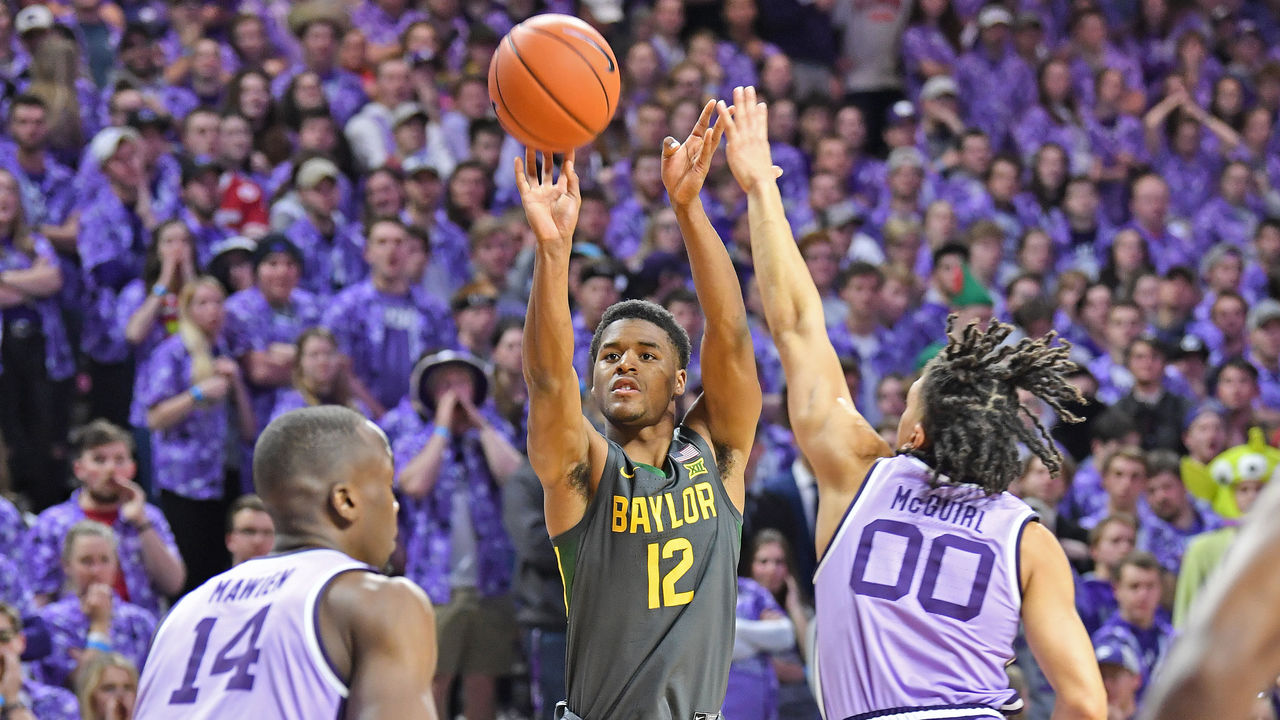 Butler remains far from a household name despite the fact that Baylor spent most of the winter as the No. 1 team in the country. He would have had a chance to change people's perceptions by leading the Bears to the national title over the next few weeks.
A potential second-round pick, Butler was only ranked 97th in his freshman class in 2018, per 247Sports. The 6-foot-3 guard came on strong at the end of his first season and emerged as Baylor's go-to scorer in 2019-20.
Butler led all Big 12 players in usage rate (28.4%) and percentage of shots taken (30.9%) when on the floor in conference play, according to KenPom.com. Over his final seven games, he averaged 19.1 points and knocked down 22 of 51 threes. He would have had plenty of chances in March to play his way to the top of the second round or back end of the first. The question now: Will he return for a junior campaign?
Yoeli Childs, BYU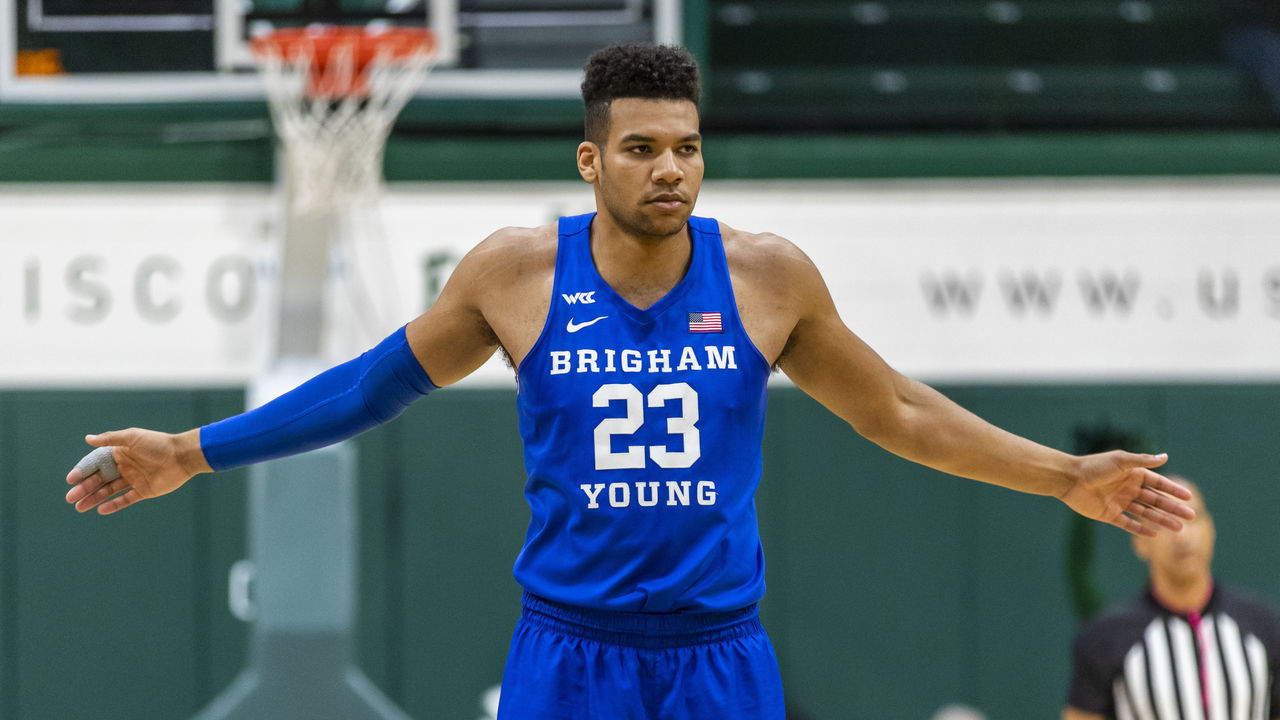 The 6-foot-8, 225-pound Childs tested the draft waters last season before returning to Provo, Utah, for his senior year. As the Cougars got hot late, Childs was positioning himself to be one of the most important players in this year's NCAA Tournament.
In only 19 contests this season, Childs averaged 22.2 points and nine rebounds. He made 74.5% of his shots at the rim, according to Hoop-Math.com. In three games against Gonzaga and Saint Mary's, the top competition in the West Coast Conference, Childs averaged 23.3 points and 7.7 boards.
Childs isn't high on many draft boards right now, and he's a 22-year-old senior, but his stock could still rise once workouts begin.
Ayo Dosunmu, Illinois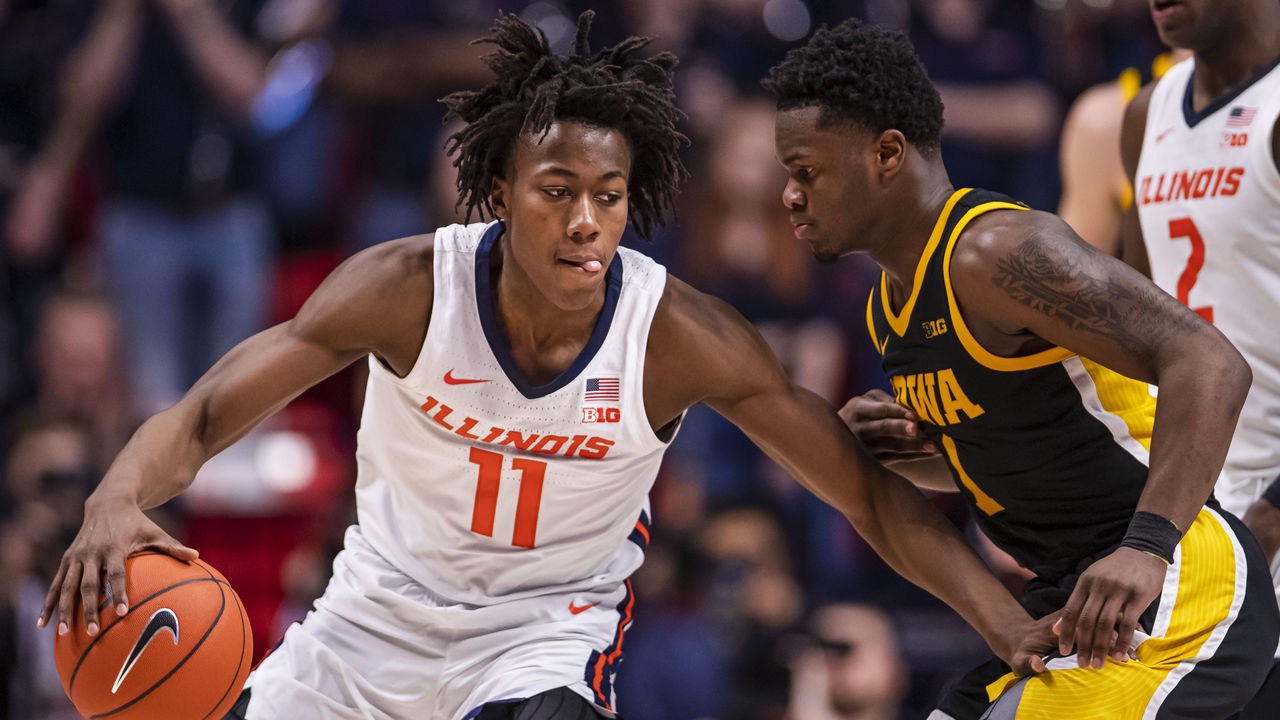 Few players looked as consistently good as Dosunmu down the stretch. It's a shame that the 6-foot-5 sophomore ended his second year having never played in an NCAA Tournament game.
Dosunmu averaged 18.1 points over his final 15 contests while his team went 11-4. There was an 18-point, 11-assist performance at Purdue and a 27-point outburst in a win at Michigan.
While not a shooter, Dosunmu was strong at the rim, making 71.8% of his attempts up close. He was also an excellent defender this season. Illinois entered March looking like a second-weekend team - and Dosunmu almost certainly would have seen a draft stock bump because of it.
Devon Dotson, Kansas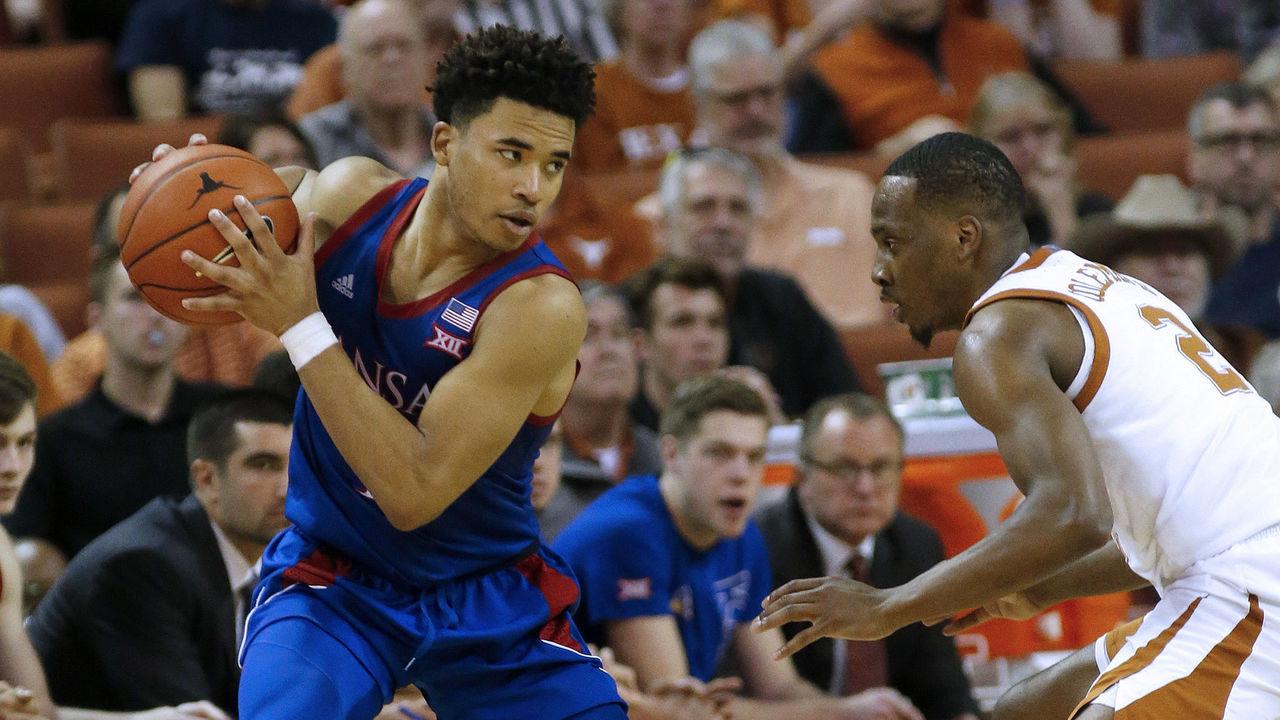 Dotson had a chance to lock himself into the first round with a great March.
The 6-foot-2 sophomore was one of the best players in college basketball all year, averaging 18.1 points and four assists per game. He was excellent on the defensive end, producing more than two steals per contest as a result. Still, he would have entered the tournament with something to prove.
Dotson shot 30.2% on 3-point attempts this season, down from 36.3% a year ago. He made only 24.3% of his 2-point jumpers, according to Hoop-Math.com. A strong final month could have alleviated any potential concerns, especially if it came while leading the favored Jayhawks to a championship.
Anthony Lamb, Vermont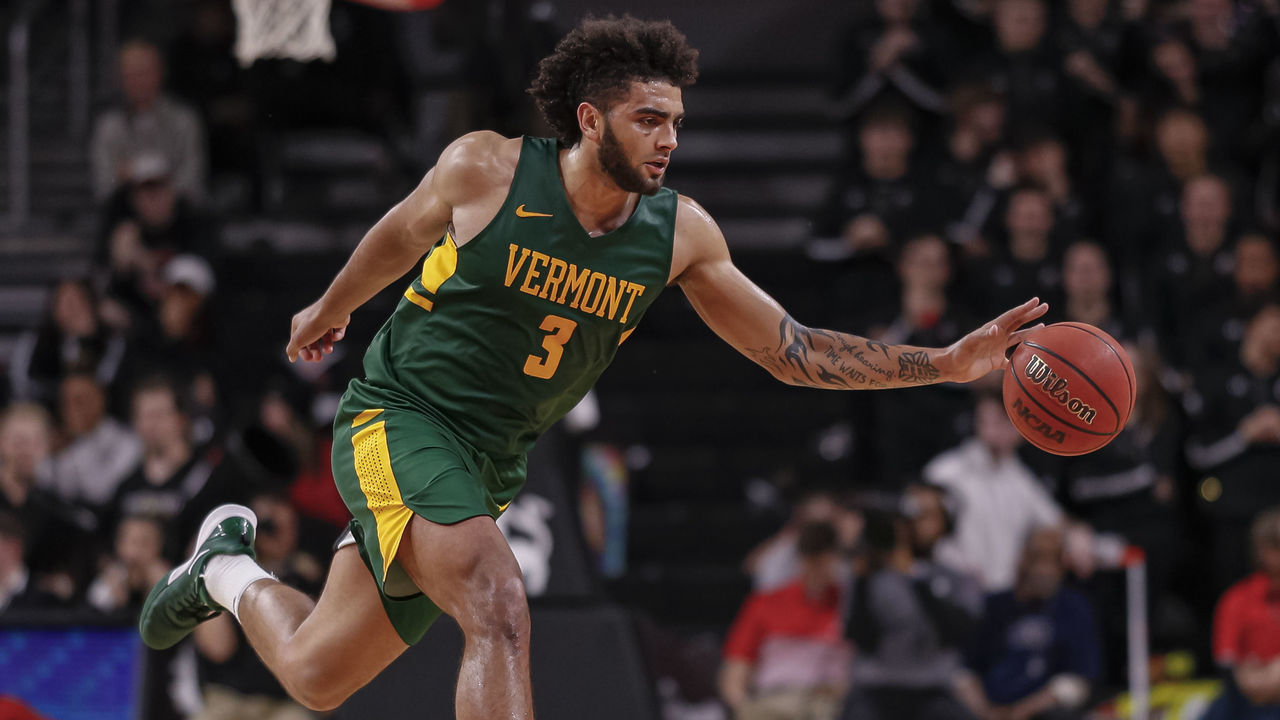 Lamb has been too good for the America East since his freshman year. And though he got to play in two NCAA Tournament contests - scoring 20 against Purdue in 2017 and 16 against Florida State last season - this year's tourney could have been special. Vermont would have been a trendy pick to win its first-round game.
Lamb averaged 16.7 points and 7.1 rebounds as a senior. His 3-point shooting percentage dipped from 36.5% as a junior to 29.3% this season, but he settled into the extended 3-point line in conference play, making 36.7% against America East foes. Vermont has never had a player selected in the NBA draft. (In 1947, Larry Killick went 10th overall in the Basketball Association of America draft, which preceded the NBA.) The 6-foot-6 Lamb could still be the first.