The 2020 NCAA Tournament will forever be one of the greatest what-ifs in sports history.
With just days until Selection Sunday, the sport was headed toward an unprecedented bracket reveal. Two schools from mid-major conferences - Gonzaga and either Dayton or San Diego State - were going to be No. 1 seeds.
In this bracket's case, six of the top eight teams would have had a great shot at their first national championship.
The tournament will never be played, but that doesn't stop us from projecting. Here's a look at what the 68-team bracket may have looked like at the end of Wednesday's contests - the final games of the 2019-20 season.
• Automatic bids for leagues that had not completed conference tournaments were given to the No. 1 seed in those tournaments. That boosted a team like Cincinnati - which won the American regular-season title but was still on the bubble - into the field.
• The canceling of conference tournaments left the bubble in flux. Of the 16 teams on the "last four byes," "last four in," "first four out," and "next four out" lines, 14 were still active in their conference tournaments. Only Xavier and Stanford had been eliminated. Here's a look at how that table looked heading into Thursday's action:
| Last four byes | Last four in | First four out | Next four out |
| --- | --- | --- | --- |
| Marquette | USC | Mississippi State | Purdue |
| Texas Tech | Xavier | UCLA | Oklahoma State |
| Indiana | NC State | Texas | Memphis |
| Richmond | Arizona State | Arkansas | Stanford |
And here's the projected 2020 NCAA Tournament bracket. The bolded teams are conference champions/automatic qualifiers.
Midwest Region - Indianapolis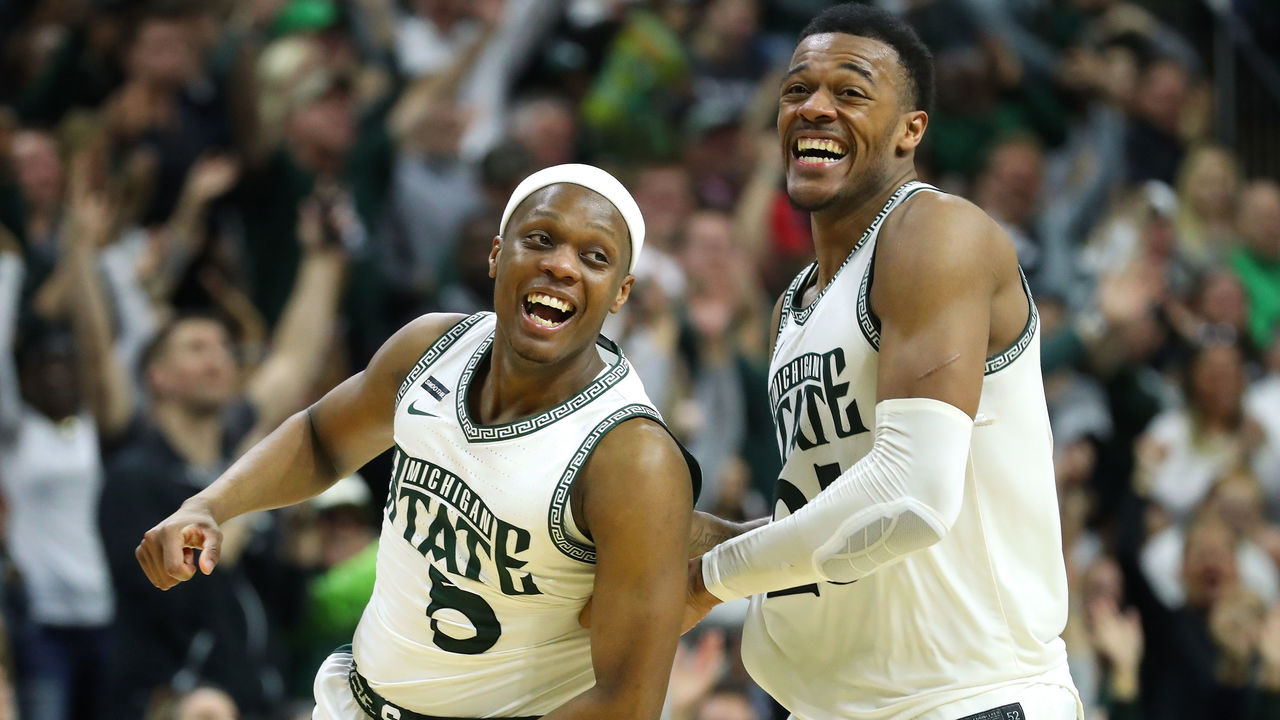 (In Omaha)
1. Kansas (28-3)
16. Robert Morris (20-14) / North Carolina Central (18-13)
8. Saint Mary's (26-8)
9. Providence (19-12)
(In Tampa)
5. BYU (24-8)
12. Yale (23-7)
4. Louisville (24-7)
13. North Texas (20-11)
(In Cleveland)
6. Houston (23-8)
11. Utah State (26-8)
3. Michigan State (22-9)
14. Belmont (26-7)
(In St. Louis)
7. Illinois (21-10)
10. Richmond (24-7)
2. Creighton (24-7)
15. North Dakota State (25-8)
East Region - New York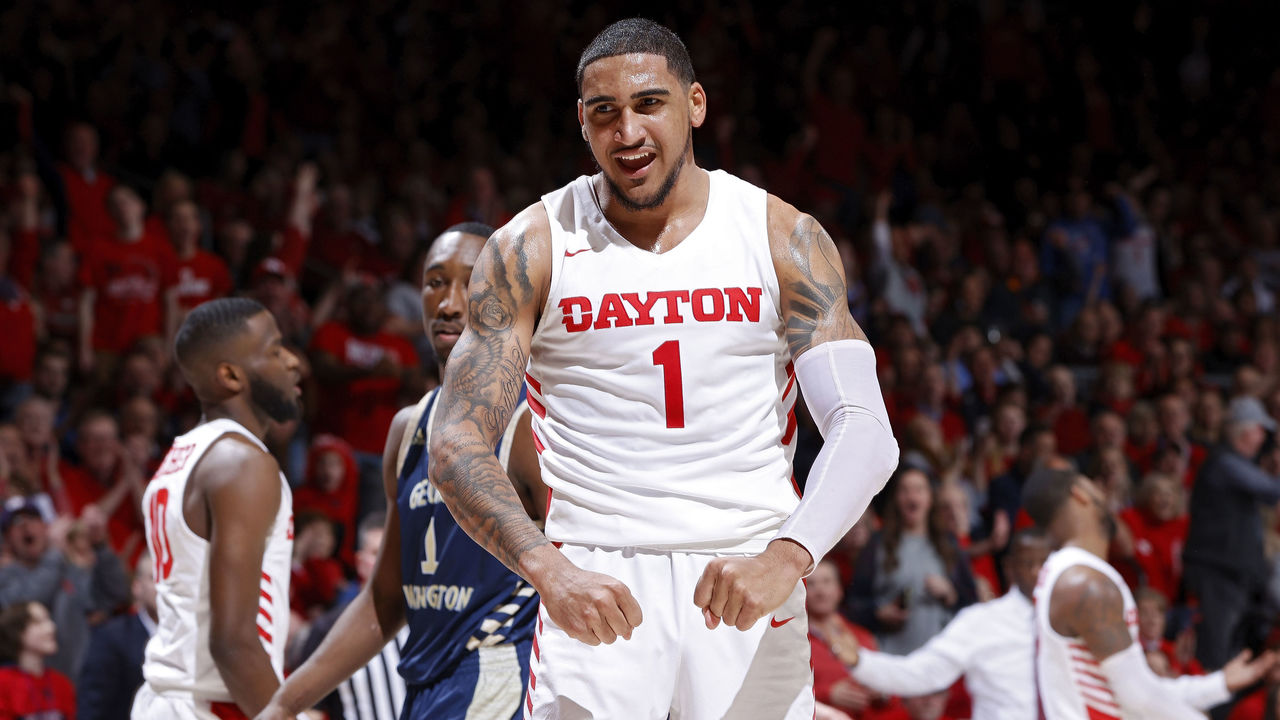 (In Cleveland)
1. Dayton (29-2)
16. Winthrop (24-10)
8. Florida (19-12)
9. Oklahoma (19-12)
(In Sacramento)
5. West Virginia (21-10)
12. Vermont (26-7)
4. Wisconsin (21-10)
13. Stephen F. Austin (28-3)
(In Greensboro)
6. Butler (22-9)
11. Cincinnati (20-10)
3. Duke (25-6)
14. Hofstra (26-8)
(In Albany)
7. Virginia (23-7)
10. Indiana (20-12)
2. Villanova (24-7)
15. Northern Kentucky (23-9)
South Region - Houston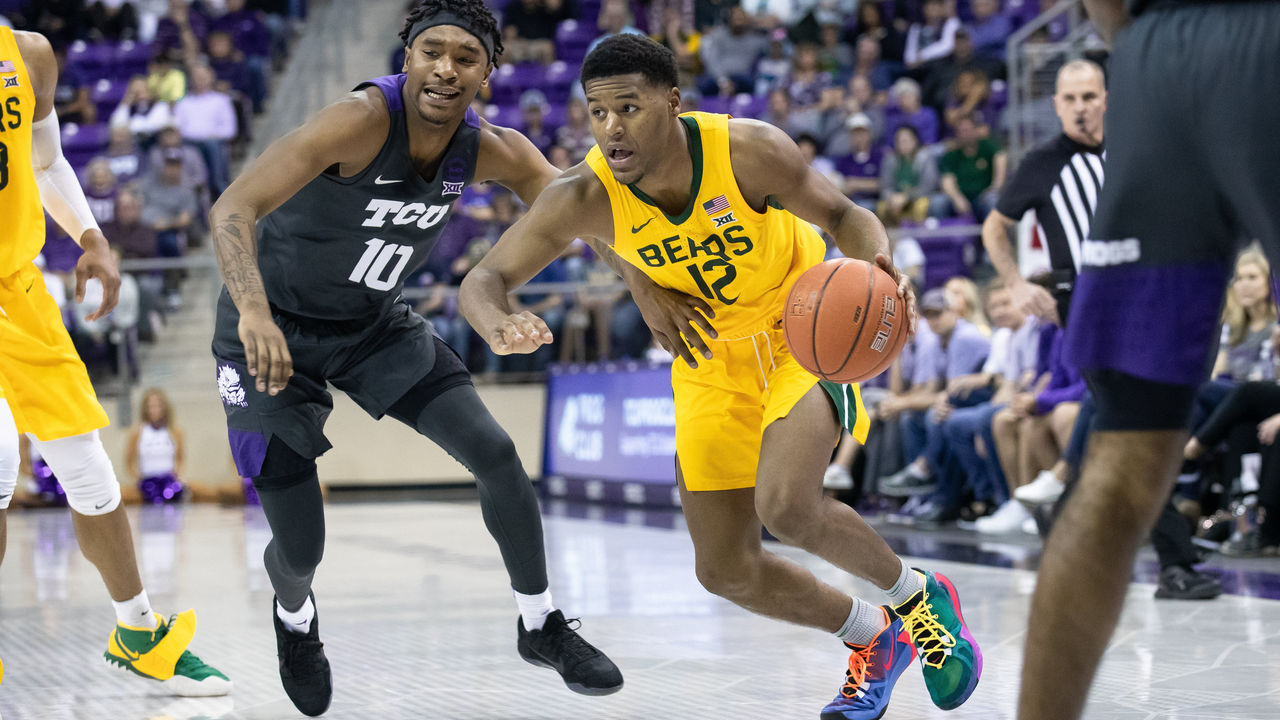 (In St. Louis)
1. Baylor (26-4)
16. Boston University (21-13) / Prairie View A&M (19-13)
8. LSU (21-10)
9. Wichita State (23-8)
(In Albany)
5. Ohio State (21-10)
12. NC State (20-12) / Arizona State (20-11)
4. Seton Hall (21-9)
13. Liberty (30-4)
(In Greensboro)
6. Arizona (21-11)
11. East Tennessee State (30-4)
3. Maryland (24-7)
14. Bradley (23-11)
(In Tampa)
7. Iowa (20-11)
10. Marquette (18-12)
2. Florida State (26-5)
15. Little Rock (21-10)
West Region - Los Angeles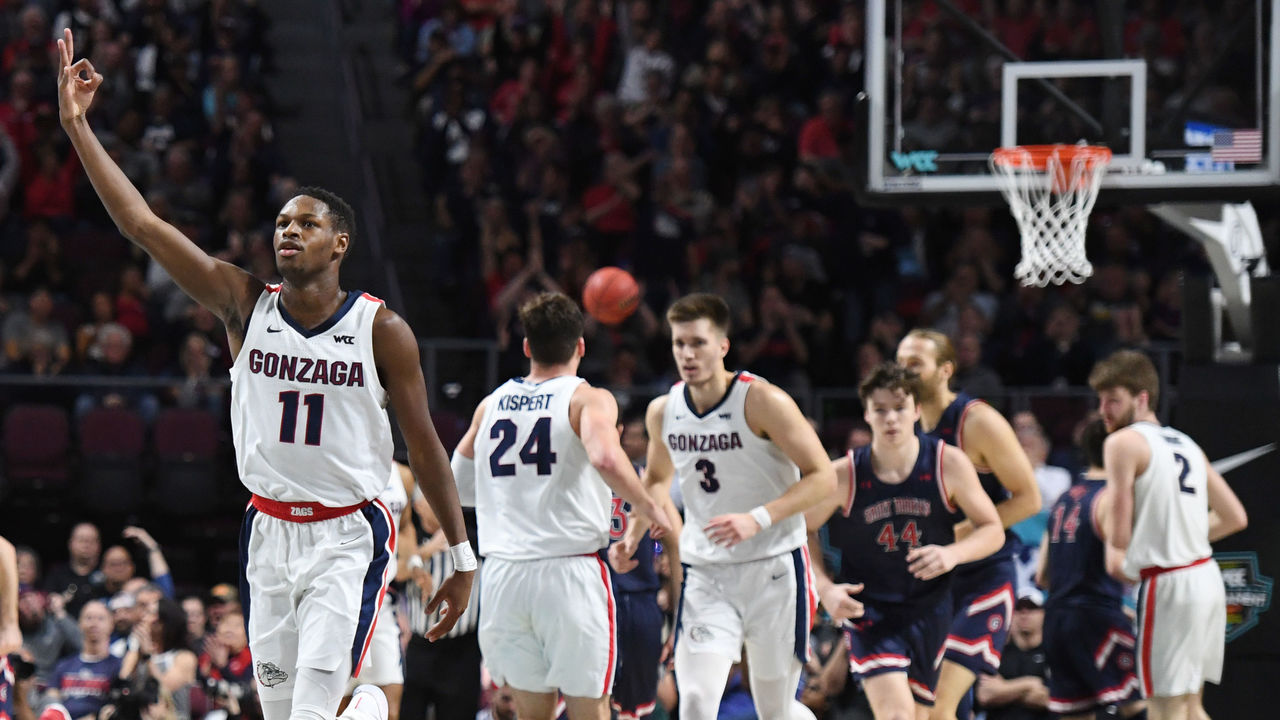 (In Spokane)
1. Gonzaga (31-2)
16. Siena (20-10)
8. Rutgers (20-11)
9. Colorado (21-11)
(In Spokane)
5. Auburn (25-6)
12. Akron (24-7)
4. Oregon (24-7)
13. New Mexico State (25-6)
(In Omaha)
6. Michigan (19-12)
11. USC (22-9) / Xavier (19-13)
3. Kentucky (25-6)
14. Eastern Washington (23-8)
(In Sacramento)
7. Penn State (21-10)
10. Texas Tech (18-13)
2. San Diego State (30-2)
15. UC Irvine (21-11)