As recently as Tuesday night, in cities like Las Vegas and suburbs like Moon Township, Pennsylvania, the college basketball postseason proceeded as if the world around it hadn't already changed.
More than 7,000 fans watched Gonzaga's West Coast Conference championship victory over Saint Mary's at the Orleans Arena in Las Vegas. In Moon Township, outside of Pittsburgh, a raucous crowd packed tight at the UPMC Events Center witnessed hometown Robert Morris prevail over rival St. Francis to claim the Northeast Conference championship and a berth in the NCAA Tournament.
Those victories were celebrated near and far. But the world was changing - and it would hit college sports fast.
Less than 48 hours later, following the lead of the NBA and numerous other pro sports leagues, NCAA president Mark Emmert and the association's board of governors canceled the men's and women's NCAA tournaments - as well as all other winter and spring NCAA championships. With one official statement, the highest level of college sports announced it was taking a five-month break as the world attempts to deal with the threat caused by the coronavirus outbreak.
"This decision is based on the evolving COVID-19 public health threat, our ability to ensure the events do not contribute to spread of the pandemic, and the impracticality of hosting such events at any time during this academic year given ongoing decisions by other entities," the NCAA's statement, published at 4:07 p.m. ET Thursday, read.
For the first time since 1938, the NCAA Tournament will not take place. And for as much as it may have been slow to recognize it, the NCAA had no other option.
A long two days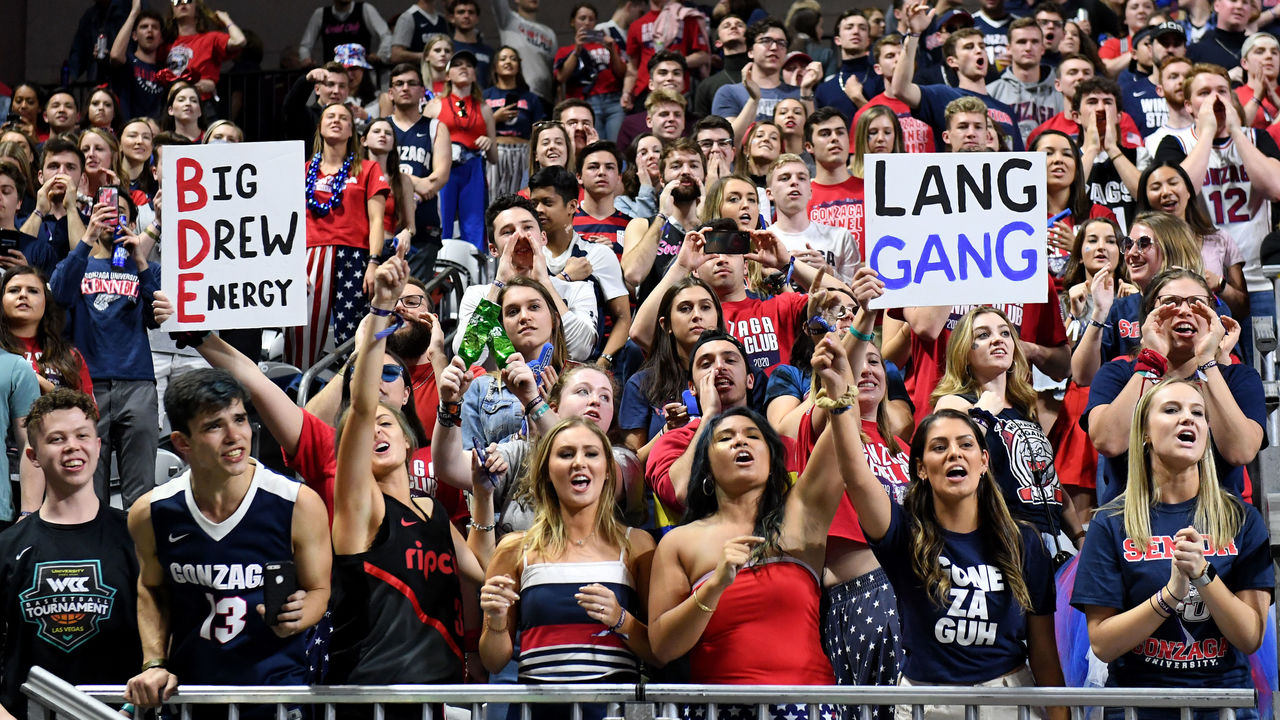 One of the hardest things we as humans are required to do is separate facts from emotion.
For so many, March Madness is the pinnacle of the sports calendar. The mystique of the NCAA Tournament has been ingrained in us from the first time a teacher rolled a television set into the classroom on a Thursday afternoon in mid-March. In driveways and parks, with Nerf hoops and office trash cans, we reenact our favorite scenes, year after year.
Some choose to experience it in Las Vegas, others from their couches. Moments are made by future NBA greats (I see you, Kemba Walker). They're also created by players who won't experience the NBA spotlight (I'm thinking about you, Ali Farokhmanesh, and you, Paul Jesperson). The tournament offers something for everyone - buzzer-beaters, blowouts, mascots, "One Shining Moment." On an emotional level, to skip a year is a heartbreaker.
Those emotions made it easy to bask in the splendor of what turned out to be the final night of the college hoops season. While the NCAA announced Wednesday that the NCAA Tournament - when it was still on - would be played without fans in attendance, the six power conferences each allowed fans into its tournaments that same night.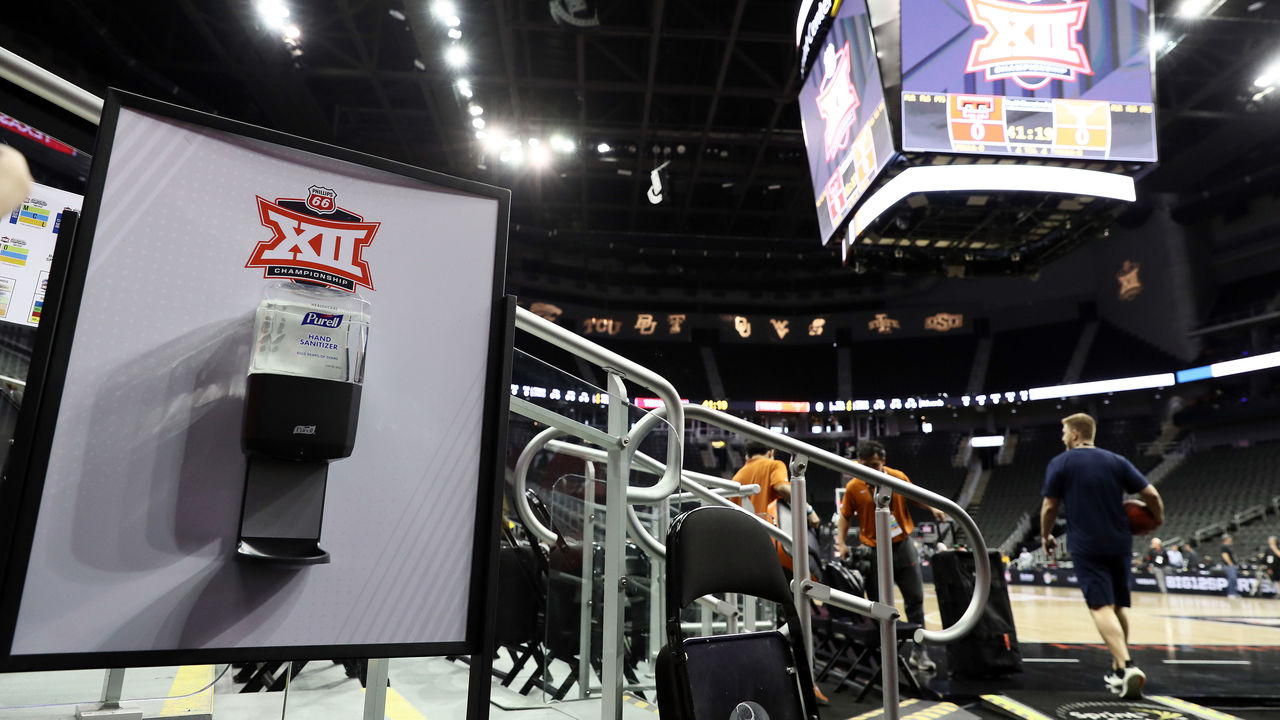 In Greensboro, North Carolina, an announced crowd of 20,809 saw Notre Dame and Syracuse crush Boston College and North Carolina, respectively; in the final full game of the 2019-20 men's college basketball season, Washington State upset Colorado in front of an announced 7,452 in Las Vegas.
Without a single commissioner or entity in charge of the conferences, the timeline for decisions varied. Most conferences had already decided to hold the duration of its tournaments without fans when, on Wednesday night, the Utah Jazz-Oklahoma City Thunder game was postponed after Jazz player Rudy Gobert tested positive for COVID-19. The NBA immediately suspended play.
There are 30 NBA teams. There are 353 Division-I men's basketball programs. The risk for college basketball to continue playing already seemed higher.
Conference tournaments with early games on Thursday still went forward with pregame warmups in mostly empty arenas. In Kansas City, Texas and Texas Tech took the floor in what was potentially an NCAA Tournament play-in game. In Indianapolis, Michigan and Rutgers prepared to meet for the third time this season.
Before teams could tip off, the conferences made the move to call off the tourneys. In the span of three minutes - from 11:47-11:49 a.m. ET - the SEC, American, and Big Ten canceled its tournaments. Three minutes before its first game was supposed to tip, the Atlantic 10 canceled. By 1 p.m., the list of canceled conference tournaments lengthened like a list of snow day school closures.
Only one men's game - a Big East tournament quarterfinal between Creighton and St. John's - tipped off. At halftime, the Big East canceled the game and tournament after conferring with New York officials and the conference's presidents and athletic directors.
"So we have, here in the 2020 Big East Tournament, we have two completed games. We have half a game. And that's all we're going to have in 2020," Big East commissioner Val Ackerman told reporters. "I've got to tell you, it breaks my heart. This is the greatest college basketball tournament ever. But we respect the decision of authorities. We're very mindful about what's happening nationally. We do not want to be imprudent as it relates to the safety of our participants and our fans.
"And it's terrifying, frankly, what's evolving here as the science and the assessments of the science are progressing. And I don't think any of us know what's going to happen tomorrow."
NCAA sports affected by Thursday's announcement
Hours later, the NCAA made the big call to cancel the men's and women's basketball tournaments. By canceling the spring championships, it went one step further. The decision was larger than basketball - 19 sports in total were affected. Seasons that had barely begun were already over.
| Winter | Spring |
| --- | --- |
| Basketball | Baseball |
| Bowling | Beach Volleyball |
| Fencing | Golf |
| Gymnastics | Lacrosse |
| Ice Hockey | Rowing |
| Rifle | Softball |
| Skiing | Tennis |
| Swimming & Diving | Track & Field |
| Track & Field (indoor) | Volleyball (men's) |
| Wrestling | Water Polo (women's) |
It was a conscious decision by the NCAA to be proactive, rather than reactive.
Forty minutes after the NCAA dropped the news, the Colonial Athletic Association announced that a referee who worked one of the games in its conference tournament tested positive for COVID-19.
So, what now?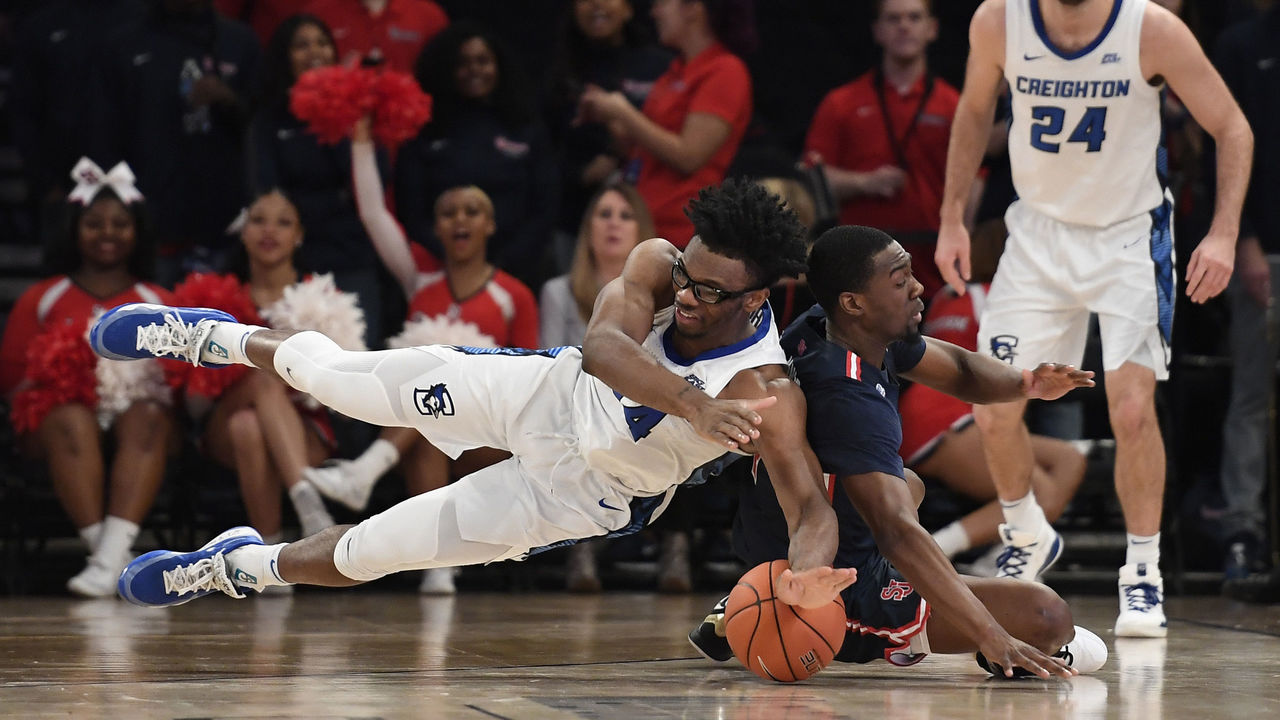 While the NBA, NHL, and other professional sports leagues are in limbo, but could eventually resume play, the NCAA's decision was final.
Because we're talking about college athletes who 1) don't get paid and 2) are on track to graduate in May, there was presumably less wiggle room in terms of how long a season could be extended. Because the NCAA tournaments are spread across the country in venues that serve other purposes (14 venues for the men's tournament, 21 for the women's), a complete rescheduling of the tournament in its traditional format would have likely been a logistical nightmare - though coaches appeared to be in favor of trying to postpone rather than cancel.
"I would still err on the side of 'Hey, if we can do this thing in May, I'm all in.'" Iowa head coach Fran McCaffery told ESPN. "I think it would be terrific. I think it would be a lot of fun. I think it would get unbelievable ratings. People would have just as much interest. And these kids still have an opportunity."
But it's impossible to determine a safe date to resume competition at this time. With each day, cities and states pass restrictions limiting the number of people who can gather publicly. And the state of the spring semester for most college campuses is in flux. As of mid-evening on Thursday, more than 200 colleges and universities had moved classes online, according to a spreadsheet maintained by Georgetown faculty member Bryan Alexander.
That likely doesn't mean much to Baylor, Dayton, or San Diego State - three schools that were enjoying historically great seasons. It's also little consolation to Rutgers or Penn State - two teams that were about to end long NCAA Tournament droughts. It's not the way anyone wanted to see Oregon star senior Sabrina Ionescu end her college career, either.
But we move forward, and there will likely be plenty of questions asked about potential waivers and additional years of eligibility for seniors whose last chance at a postseason competition was lost. That seems fair and reasonable for any student-athlete in a spring sport. Whether it gains traction for the winter sports - like men's and women's basketball - remains to be seen.
It's just one of a number of questions for college basketball - and college athletics in general - as we continue to play out this unprecedented scenario.
Unfortunately, there are five long months of offseason to figure out the answers.
Mark Cooper is theScore's NCAA writer.