Is 2020 the year of the mid-major?
Three of the top five teams in the AP Top 25 - Gonzaga, San Diego State, and Dayton - do not come from one of the seven power conferences. The Bulldogs and Aztecs are in line for No. 1 seeds in the NCAA Tournament, while the Flyers are comfortably building their case as a No. 2 seed. Combined, the trio has won 58 consecutive games.
While they were shut out of the Sweet 16 last season, mid-majors with double-digit seeds have wreaked havoc in the NCAA Tournament. Mid-major 12-seeds have won games in March in four of the last six years. A 13-seed from a mid-major has won a tournament game in four of the last seven seasons. From 2013-16, at least one 14-seed won a contest in every tournament.
Who might be this year's bracket-buster? Here are a few prime candidates:
Utah State (21-7, 10-5 Mountain West)
You might remember the Aggies from a year ago, when they won 28 games and earned an at-large berth to the NCAA Tournament. This year's team started slow, losing three of its first five conference games.
But Utah State enters the final month of the season with a strong chance of earning another at-large bid if it can't win its conference tournament.
They've been overshadowed by the undefeated San Diego State much of the year, but the Aggies still have one of the best seniors in the country in Sam Merrill (18.6 points per game). They have eight wins on the road or at neutral sites, including nonconference victories against LSU and Florida.
Further, they have a formula that could work in March. Utah State would be one of the better rebounding teams in the field of 68 and, offensively, can get to the free-throw line. Its only weakness? 3-point shooting. The Aggies shoot just 31.9% from beyond the arc, 238th in the nation, per KenPom.com.
Richmond (19-6, 9-3 Atlantic 10)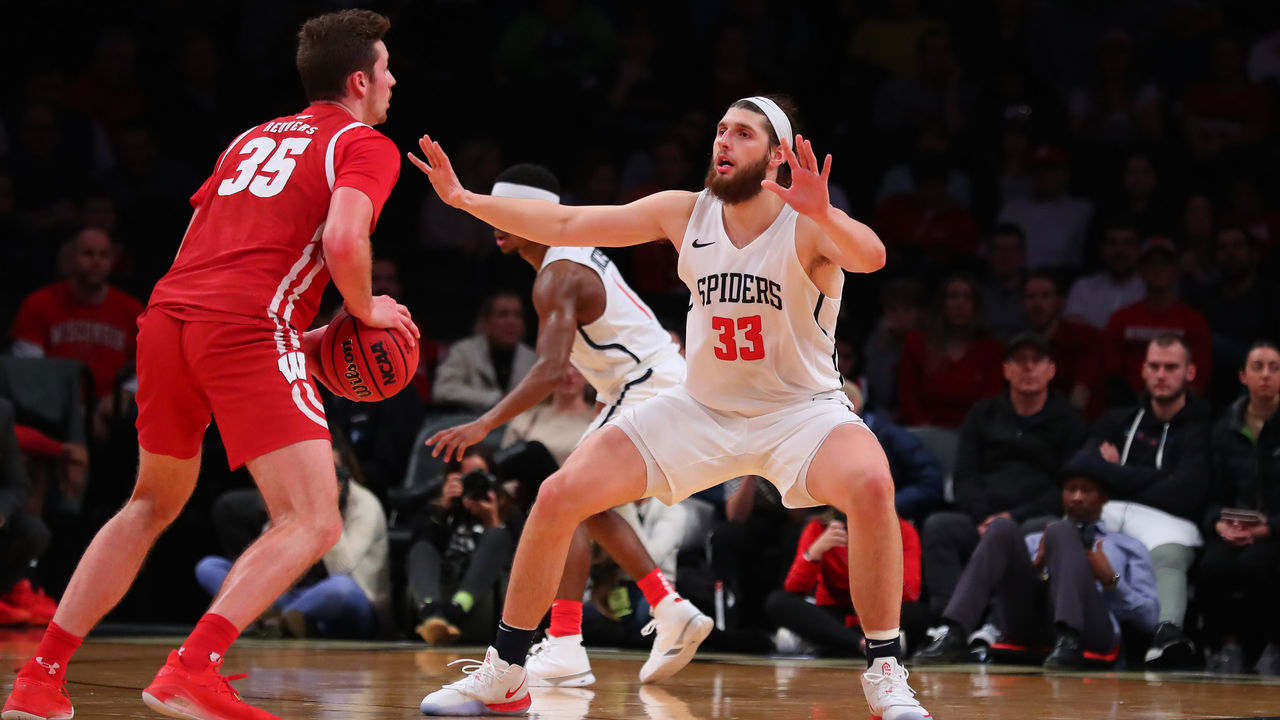 The Spiders were picked to finish sixth in the Atlantic 10 in the preseason, but they might be the third-best team behind Dayton and Rhode Island. Richmond proved that on Saturday with a 77-59 win over fellow bubble team VCU.
The program hasn't made an NCAA Tournament since 2011, when it advanced to the Sweet 16 as a 12-seed. With wins over Wisconsin and Rhode Island in addition to VCU, the Spiders are building a strong case for an at-large berth.
The name to know on Richmond is Grant Golden. The 6-foot-10, 255-pound junior averages 13.1 points and seven rebounds per game. The Spiders are both careful and efficient offensively, ranking 18th in turnover percentage and in the top 50 in 3-point, 2-point, and free-throw percentage.
Northern Iowa (22-4, 11-3 Missouri Valley)
The Panthers are no strangers to March moments.
In 2010, Ali Farokhmanesh's 3-pointer sent UNI past top-seeded Kansas in the second round.
In 2016, Paul Jesperson's half-court heave sank Texas in Round 1.
Northern Iowa hasn't been back to the tournament since 2016, but leads the Missouri Valley Conference with four games remaining. It won at Colorado in nonconference play, a victory that looks better by the week.
And UNI's offense has the firepower to make a run past some higher-seeded foes. Northern Iowa shoots 39.8% from 3-point range, good enough for third in the country. Sophomore guard AJ Green (20.2 points per game) is a name fans must get to know before the tournament.
East Tennessee State (23-4, 12-2 Southern Conference)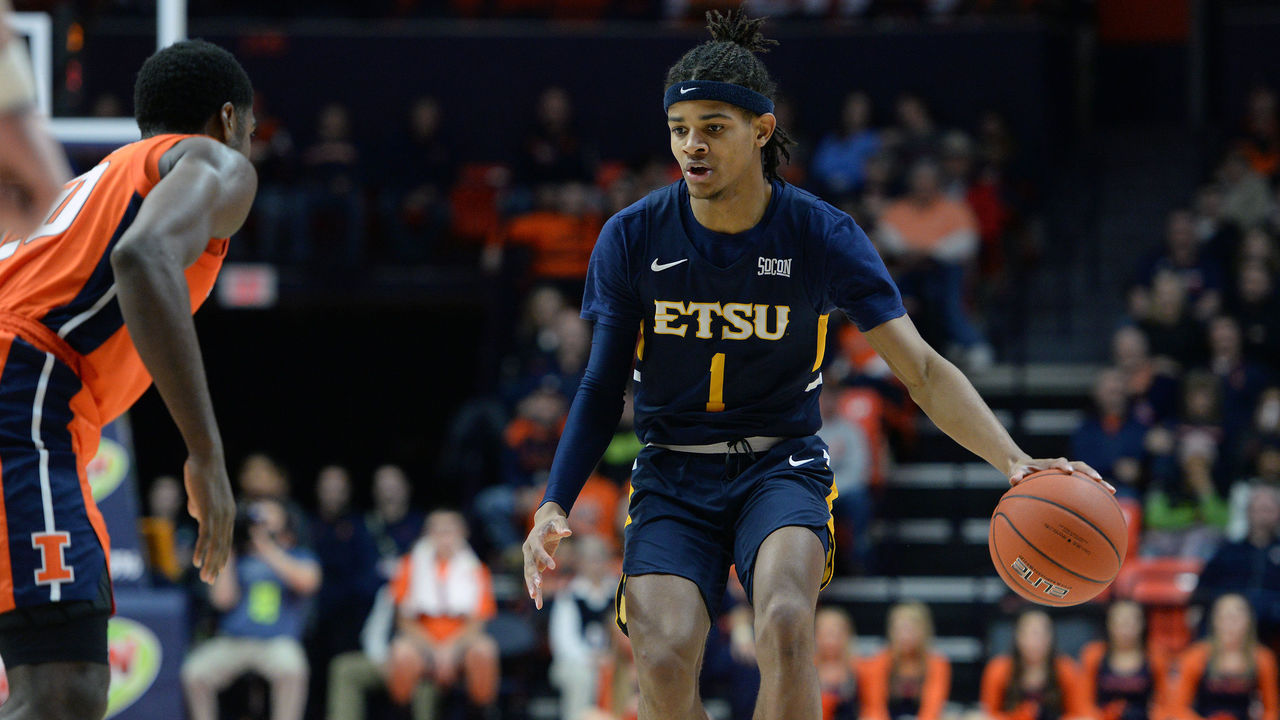 In five years, head coach Steve Forbes has led the Buccaneers to a 123-43 record. So far, though, there has only been one NCAA Tournament appearance to show for it. ETSU was bounced by Florida in the first round in 2017.
The program has three NCAA Tournament victories, the last coming in 1992. However, this might be Forbes' best team yet. In a difficult conference, East Tennessee State is excelling on both ends of the floor. The Buccaneers force turnovers on 22.4% of their defensive possessions, a top-35 mark nationally; on offense, they average 21.9 free-throw attempts per game while six players average between eight and 14 points per game.
If it's not the Buccaneers, whichever team comes out of the Southern Conference will be a dangerous double-digit seed. Furman, which hasn't made an NCAA Tournament since 1980, is tied atop the conference with ETSU. UNC Greensboro, which won the conference two years ago, is a game behind.
Stephen F. Austin (22-3, 13-1 Southland)
The only thing going against the Lumberjacks is the fact they won't sneak up on anybody this year.
Stephen F. Austin's history will make it a trendy upset pick in March. The Lumberjacks won tournament games in 2014 and 2016 and nearly upset Texas Tech in 2018. There was also the overtime win at Duke in November.
Kyle Keller's team is tough to prepare for and a pain to play against. The Lumberjacks force more turnovers than any team in college basketball. If SFA can avoid too many turnovers of its own, the offense is well-equipped to compete, too. The Lumberjacks rank 10th in 3-point percentage and fifth in offensive rebounding percentage - two qualities that play in March.
Senior Kevon Harris makes Stephen F. Austin tick. The veteran (99 career starts) averages 18 points per game.
Mark Cooper is theScore's NCAA writer.