The NCAA Tournament selection committee offered a peek into its thinking on Saturday, releasing its projections for the top 16 seeds (the top four seeds in each region) with five weeks until Selection Sunday.
The exercise was fun and drama-free. At this point, it's hard to argue with Baylor, Kansas, Gonzaga, and San Diego State as projected 1-seeds. There were no obvious misses.
And while there are still plenty of games between now and the release of the official bracket on March 15, the early reveal usually foreshadows how the top of the field will look. David Worlock, the NCAA's director of media coordination and statistics, tweeted that 39 of the 48 teams included in the early reveal over the last three years ended up as top-four seeds on Selection Sunday.
However, one of the teams not included in last year's reveal was Texas Tech. The Red Raiders proceeded to catch fire in February and March, rising to a 3-seed by Selection Sunday and then using suffocating defense to make a run to the national championship game.
Which team might be this year's Texas Tech? Here are the most likely candidates.
Kentucky (18-5, 8-2 SEC)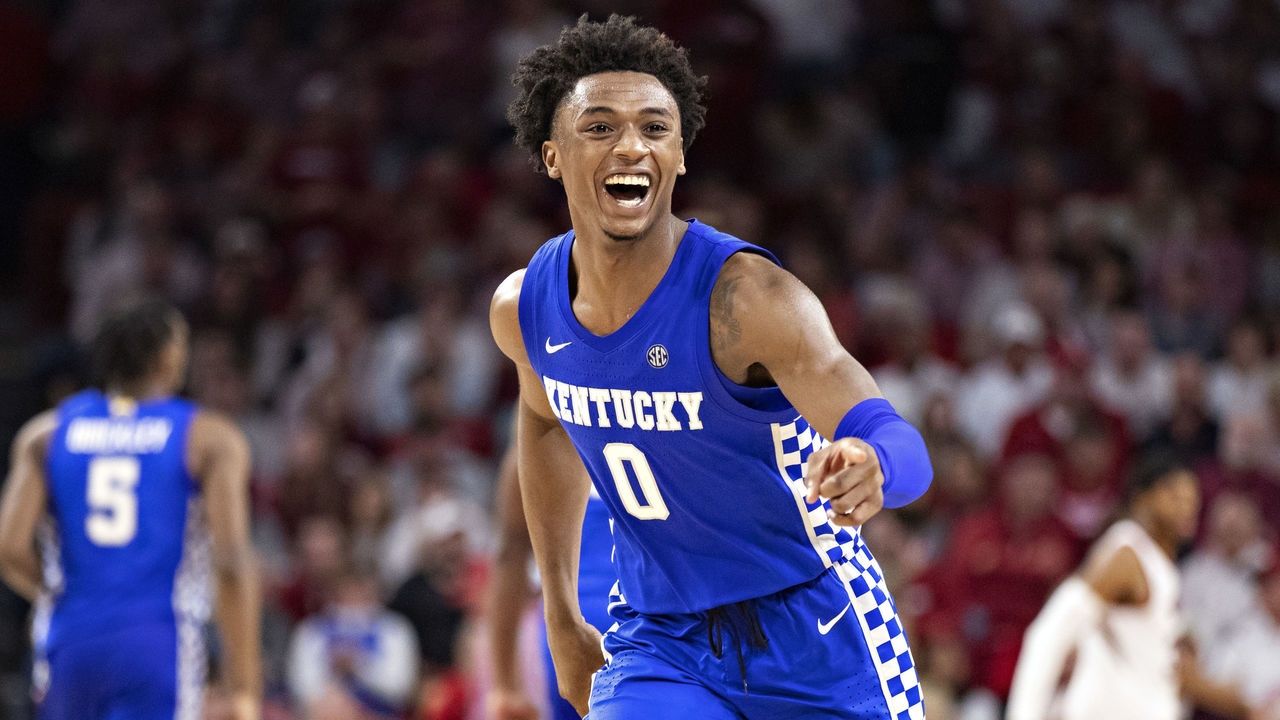 The Wildcats were one of the top teams to miss out on the projected top 16. Three losses to non-tournament schools (Evansville, Utah, and South Carolina) have damaged their resume.
But Kentucky has also shown the ability to win close games against good opponents, defeating Louisville and Texas Tech in overtime. Led by guard Ashton Hagans and post player Nick Richards, the Wildcats are one of the best teams in the nation at getting to the free-throw line. That helps offset their lack of production from distance. Kentucky has scored just 18.7% of its points from the 3-point line this season - a rate that ranks 350th out of 353 Division I teams.
In order to reach the Final Four for the first time since 2015, the Wildcats will need to improve defensively. Their defense ranks 54th in adjusted efficiency, per KenPom, and is the worst in the SEC at generating turnovers.
Houston (19-5, 9-2 AAC)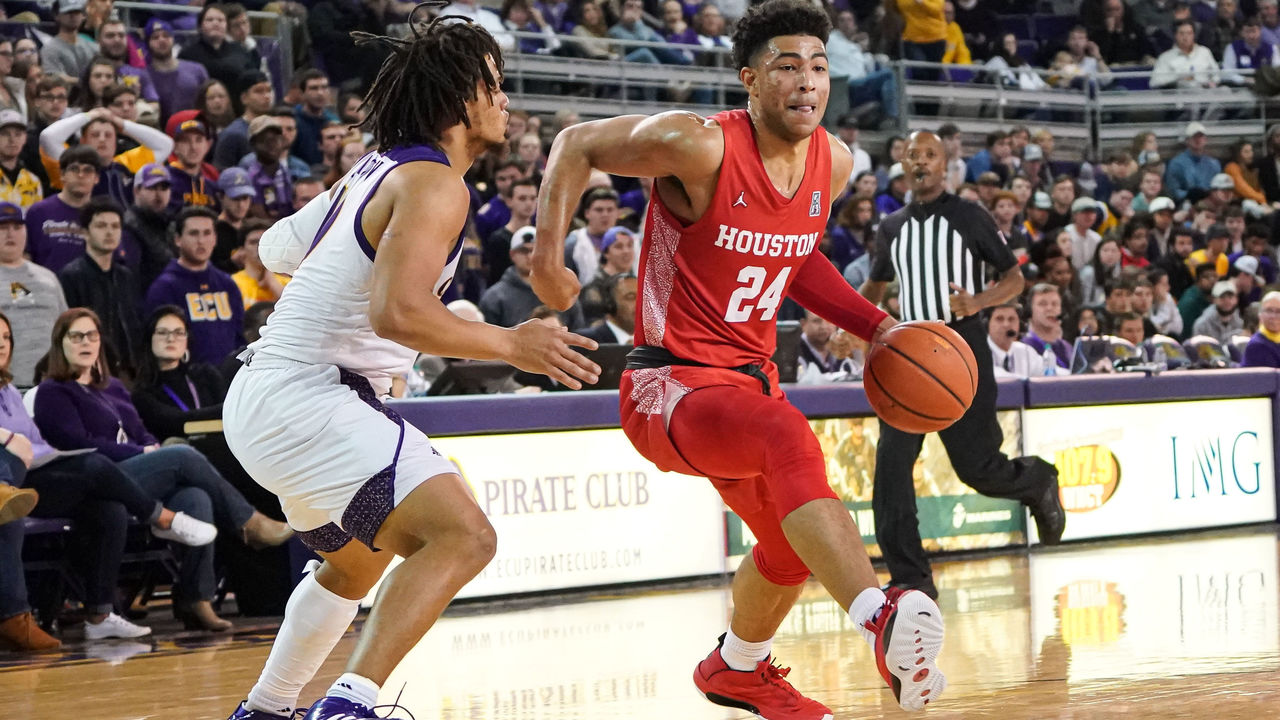 Houston won 33 games last season and then came within four points of defeating Kentucky in the Sweet 16. Two years ago, a buzzer-beater by Michigan's Jordan Poole kept the Cougars out of the Sweet 16.
Coach Kelvin Sampson has put together a consistent program that's built for winning in March. Despite losing its top three players from last season, Houston sits atop the AAC once again.
The Cougars are extremely tough to handle inside, ranking third in offensive rebounding percentage and posting an above-average rate on the defensive glass. They've also improved on defense in conference play, holding opponents to a 25.5% clip from 3-point range. Three of Houston's five losses have come by two points or less. Only one, a 12-point defeat at Oregon in November, came by double digits.
Houston doesn't really resemble last year's Texas Tech side, which often relied on star Jarrett Culver's ability to provide offense while locking teams down on defense. These Cougars are balanced, and that will be difficult for opponents to deal with. Five different players have led Houston in scoring over its last seven games.
Penn State (18-5, 8-4 Big Ten)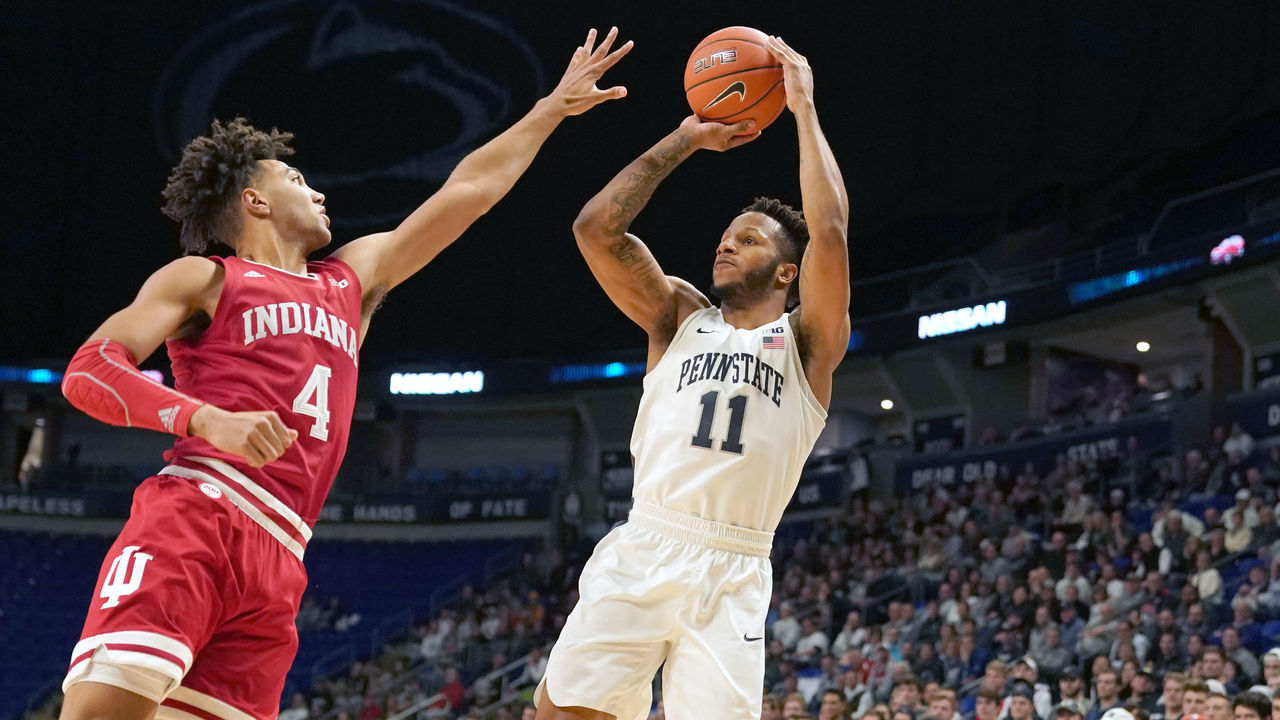 If any team had a legitimate gripe about the early bracket reveal, it was the Nittany Lions.
Last week, Penn State won at Michigan State, but only the Spartans cracked the projected top 16. The Nittany Lions continued their hot streak over the weekend by defeating Minnesota. Overall, they've won six consecutive Big Ten games for the first time since joining the conference in 1992.
The program doesn't have March experience (Penn State hasn't made an NCAA Tournament since 2011), but the current roster is seasoned. Pat Chambers' nine-man rotation includes only one freshman, and leading scorer Lamar Stevens has started 127 consecutive games.
The Nittany Lions also have the ability to lean on their defense when shots aren't falling. They've held opponents to 43.2% shooting on 2-point attempts this season, which ranks 17th in the country.
Ohio State (15-8, 5-7 Big Ten)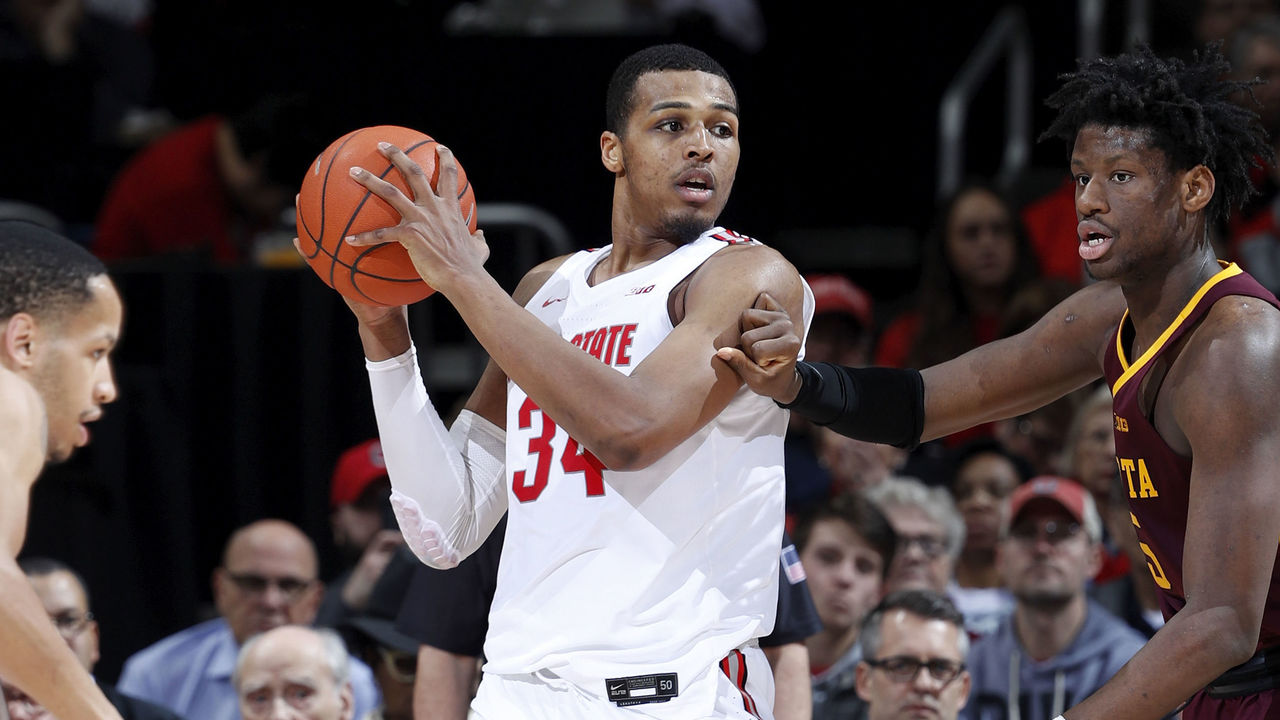 Perhaps Ohio State won't recapture its early-season form. Maybe the team that's entering this week two games below .500 in conference play is what it is and will make a quick exit despite carrying a top-five rank during nonconference play.
But the Buckeyes have shown their upside. They've beaten Villanova by 25, Penn State by 32, and own a neutral-site win over Kentucky. At the very least, head coach Chris Holtmann owns a 5-0 record in the first round of the NCAA Tournament, so the odds favor Ohio State playing through the first weekend.
The Buckeyes are also one of six teams that rank in the top 25 in both offensive and defensive efficiency, per KenPom. The others: Kansas, Duke, Baylor, San Diego State, and Michigan State. The struggles in Big Ten play have been due to opponents shooting 37.5% from 3-point range, but the Buckeyes haven't given up an exorbitant number of attempts. There's a reasonable chance that the percentage regresses toward the mean.
Ohio State might be the most volatile team on this list, but don't count out a late run.
Texas Tech (16-8, 7-4 Big 12)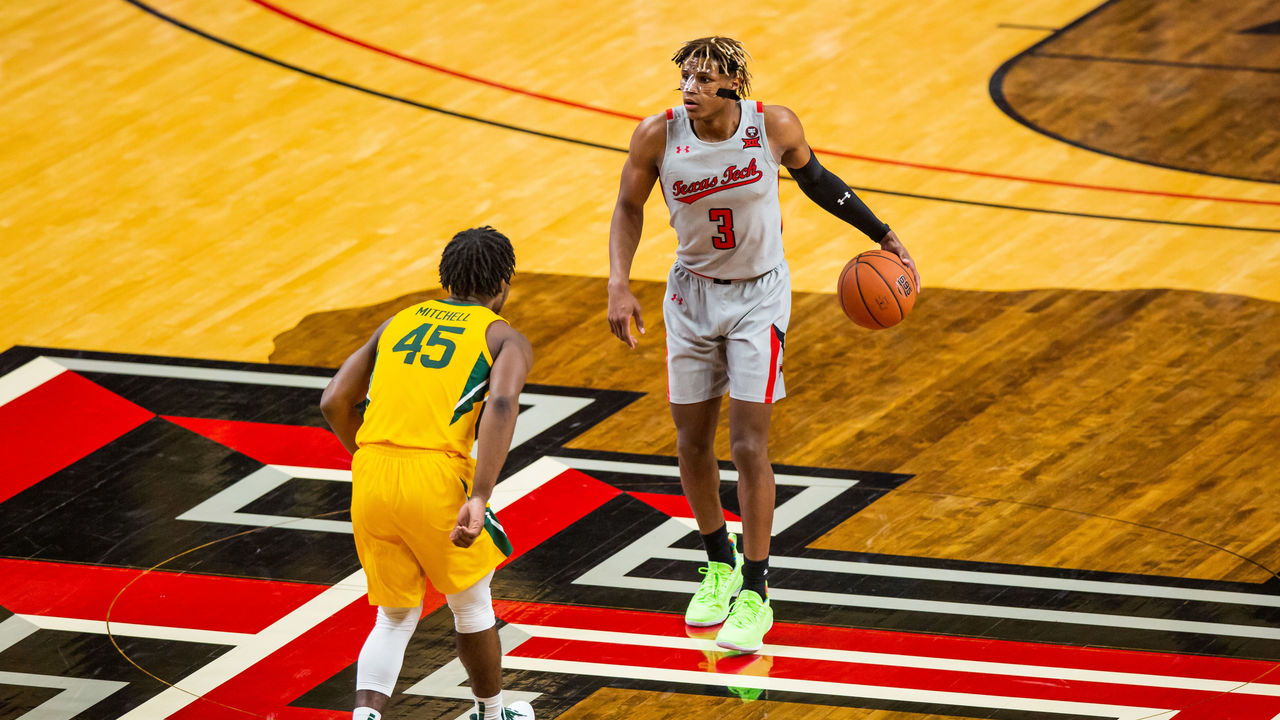 The Red Raiders weren't originally on this list. Then they dismantled TCU on Monday by 46 points. It was a reminder that Chris Beard's teams always have a chance.
Culver is gone, but true freshman Jahmi'us Ramsey (15.9 points, 4.1 rebounds per game) has been terrific. Two of Texas Tech's losses came with Ramsey out of the lineup. When he's scored in double digits, the Red Raiders have gone 13-3.
In some ways, Texas Tech's trajectory this season is starting to resemble that of a year ago. Last January, the Red Raiders endured a three-game losing streak in conference play. With a 5-4 record at the halfway point of Big 12 play, they weren't considered to be among the top 16 teams in the nation. But they proceeded to win their final nine Big 12 contests and shared the regular-season conference crown.
When this year's Texas Tech team fell by three at Kansas on Feb. 1, it dropped to 4-4 in conference play. But the Red Raiders are entering this weekend on a three-game winning streak, and KenPom has them favored in their next five matchups. There's an opportunity to build momentum that carries all the way through March. Perhaps this year's Texas Tech is Texas Tech.