In the chaos of Championship Week, the America East conference championship game holds a special place. Played at 11 a.m. on the Saturday before Selection Sunday, it does not share its time slot - a mid-major appetizer before a full plate of heavyweight, power-conference matchups.
That spotlight used to be a curse for Steve Pikiell. In 2011, 2012, 2014, and 2015, Pikiell and Stony Brook started the day 40 minutes from the NCAA Tournament. All four times, they watched their opponent storm the court in celebration.
Pikiell and Stony Brook lost in every conceivable way. Tough whistles. Poor play. The most gut-wrenching moment, from Stony Brook's perspective, came in 2015. The Seawolves led Albany by seven in the final three minutes, only to see their advantage vanish for good when Peter Hooley knocked down a desperate 3-point attempt in the final seconds.
Still deflated a couple days after the loss, Stony Brook assistant Jay Young had a conversation with his head coach. Pikiell's message was succinct: "Well, we're going to have to do it again."
"That was kind of his attitude," said Young, now the head coach at Fairfield. "'We're going to have to get back to that game. It's tough to get to that game.'
"I just remember, really, Steve, just his positivity."
In 2016, Stony Brook was back in that Saturday morning game, staring down its past failures. With 15 minutes to go, the Seawolves trailed Vermont by 15. Finally, they broke through, outscoring the Catamounts 47-26 over the final 15 minutes to earn the first NCAA Tournament berth in school history. Pikiell's perseverance - and his optimism - paid dividends.
And his big break was still coming. Two days after Stony Brook lost to Kentucky in the first round of the tournament, Pikiell agreed to become head coach at Rutgers. His work on Long Island - where Stony Brook went from 4-24 in his first season to 26-7 in his last - made him a smart hire for a Scarlet Knights program that's mostly languished at the bottom of its various conferences.
Four seasons later, Pikiell and Rutgers are one of the surprises of the 2019-20 season. For the first time in 41 years, the Scarlet Knights are ranked. By defeating Purdue for the first time since joining the Big Ten on Tuesday, Rutgers improved to 16-5 — already reaching its highest win total since 2006. The Scarlet Knights appear on track for their first NCAA Tournament appearance since 1991. Even better: They have become one of New Jersey's hottest attractions. Rutgers has sold out eight of 15 home games. The Scarlet Knights' 70-63 win over Purdue marked the first time in the history of the Rutgers Athletic Center that five consecutive home games have been sellouts.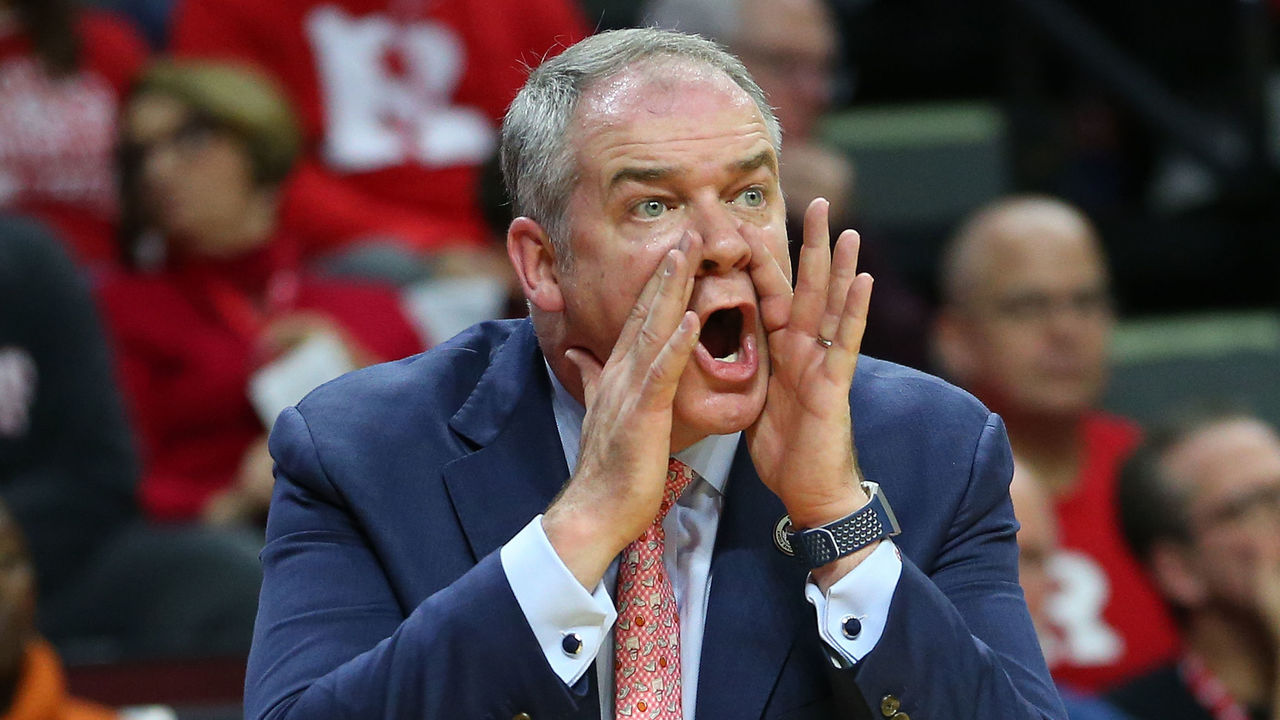 Rutgers was 44-54 in Pikiell's first three seasons but increased its Big Ten win total from three to seven a year ago. Under Pikiell, the Scarlet Knights have always been solid defensively, finishing in the top 70 in adjusted defensive efficiency in each of the last three years. They've ratcheted it up this year, ranking ninth. Teams struggle to score inside against the Scarlet Knights, making just 43.2% of their 2-point attempts.
Their offensive transformation is even more impressive. Two years ago, Rutgers ranked 270th in adjusted offensive efficiency. It improved to 152nd last year and has climbed into the top 100 (No. 84 following Tuesday's game) in 2020.
"We took care of playing great defense and rebounding and guys sacrificing and doing all that," Pikiell said in a phone interview last week. "Now we're at a place we can score, too."
Pikiell and his staff have taken underrecruited players like junior Geo Baker and sophomore Ron Harper Jr. and developed them into leading stars for a team tied for third in the Big Ten standings. Baker, who recently missed three games because of a broken thumb, is RU's longest-tenured player. He averages 10 points per game and delivered the game-winning 3-pointer to defeat Nebraska and send the RAC into a frenzy Saturday. Harper, the son of the 15-year NBA veteran, leads the team in scoring with 12 points per game.
Like any successful coach in this era of college basketball, Pikiell supplemented his recruiting classes with transfers. Stony Brook transfer Akwasi Yeboah is Rutgers' other double-digit scorer. Texas transfer Jacob Young averages 8.7 points per game. It has given Rutgers balance: Seven different players have led the team in scoring in its last 11 games.
"My first couple years, we had to play our best game to win a game," Pikiell said. "Now we don't have to play our A-game every single time we take the court. That's huge progress, and that's only in four years."
The same patience and optimism that worked for Pikiell in rebuilding Stony Brook proved useful at Rutgers. In the two years before Pikiell arrived, Rutgers was 3-33 in Big Ten play. In its 18 seasons as a member of the Big East, Rutgers never had a winning conference record. The program hadn't been ranked since 1979.
Yet it was an opportunity Pikiell felt comfortable inheriting, because it's the only type of job he has ever known.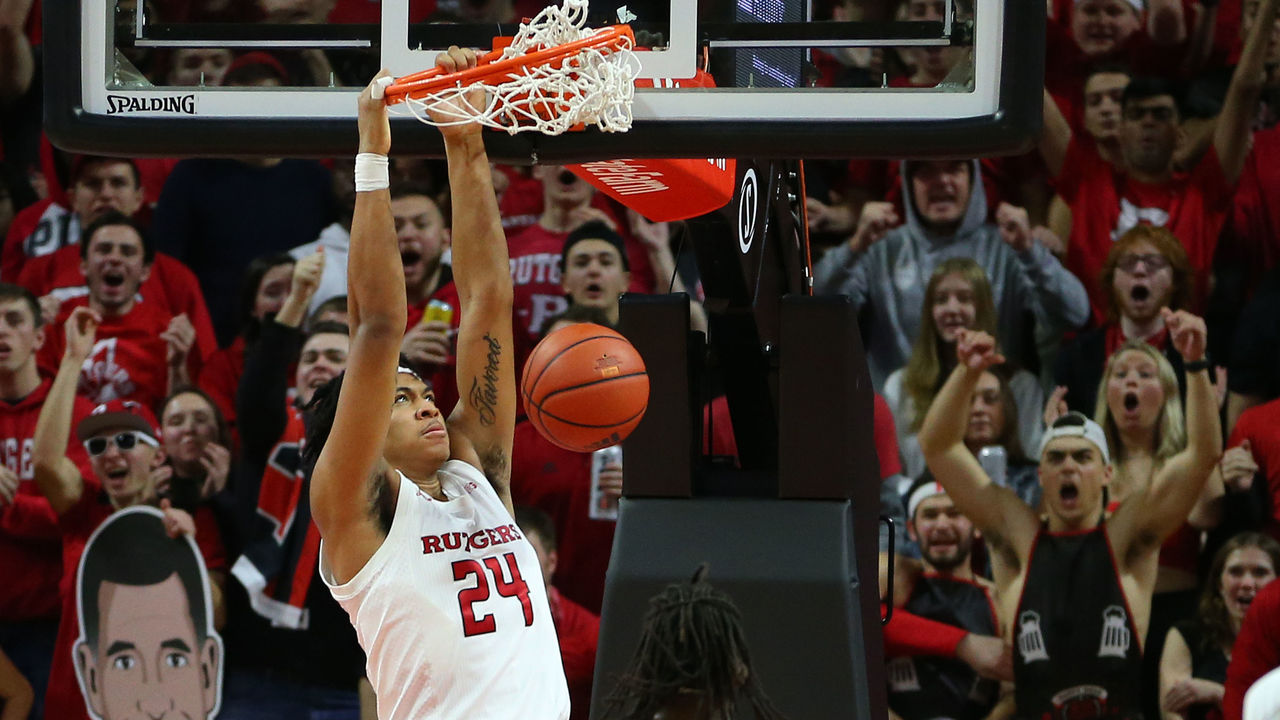 "I've never been a quick-fix guy," Pikiell said. "I think some guys maybe could be, but I've never been fortunate enough to be in those positions. The grind has always been a part of what I've done and I pride myself on doing it well and staying the course, and with that comes patience."
Patience goes back to Pikiell's time as a player. A freshman on Jim Calhoun's first team at UConn, Pikiell battled injuries for much of his playing career. But he became one of the players Calhoun trusted most during a transformative period in Storrs. UConn went from nine wins in Pikiell's first season to 31 - and a ranking as high as No. 4 in the country - in his fourth.
"He was a three-year captain," Calhoun said, "and that's kind of all you need to know."
After spending one season on Calhoun's staff in 1991-92, Pikiell moved around New England for much of the 1990s. He spent two seasons as an assistant at Yale, one as an interim head coach at Division III Wesleyan, and four on the staff at Central Connecticut. After another four-year run as an assistant coach at George Washington, he accepted his first Division I head coaching position at Stony Brook in 2005.
What he inherited at Stony Brook was similar in many ways to the job he now has at Rutgers. The Seawolves were still relatively new to Division I, but hadn't had a winning season since moving up from Division II. They were a perennial doormat in the America East. Even the university's name made for a tough sell. (Said Young: "My line with Stony Brook used to be, 'It sounds like a place where your grandmother has to go to live when she can't live on her own anymore.'")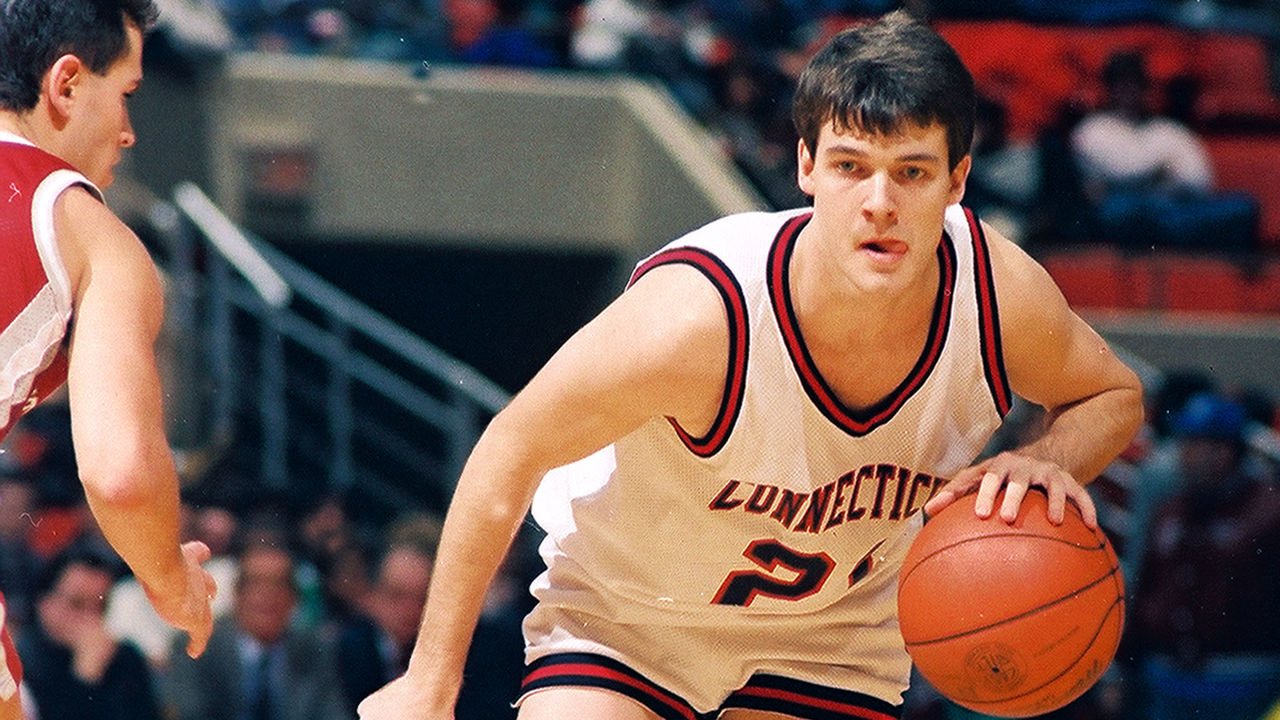 Under Pikiell's guidance, the program grew in terms of both success and interest level.
Dan Rickard, a Stony Brook assistant who was on Pikiell's staff for all 11 seasons, said Pikiell used to keep two photographs in his office. One was from his first home game, a loss to Columbia. "If there were 150 people in the gym," Rickard said, "it was a lot." The other photo, taken four years later, was from Stony Brook's first Division I postseason game. The Seawolves hosted Illinois in the 2010 NIT in front of a crowd of 4,423 - the largest in program history at the time.
"He would call the director of campus housing and thank him for all his help during the year," Rickard said. "He would call the student affairs person after the game, (the ones that) went and delivered pizza to the dorm rooms and spoke to the RAs to try to get students (to the game). He understood that it was about more than just him."
Along the way, Pikiell developed a reputation for commitment, perseverance, and positivity. When Stony Brook won its first regular-season America East championship in 2010, Rickard said Pikiell called players from his previous teams to tell them how important they were in building the program. When Guy Rancourt, a Stony Brook assistant for three seasons, left to become the head coach at Lycoming, a Division III school in Pennsylvania, Pikiell drove four-and-a-half hours to attend Rancourt's introductory news conference.
"He deserves all he's getting," said Rancourt, now the head coach at Western Connecticut State.
The job at Rutgers required patience, too. The team went 6-30 in conference play in Pikiell's first two seasons. There were signs of progress last year - wins over Ohio State and at Iowa - but the program still ended the season three games below .500. Leading scorer Eugene Omoruyi transferred to Oregon in June.
In a preseason poll of 28 Big Ten beat writers published by The Athletic, Rutgers was picked to finish 12th out of 14 teams.
The context makes Pikiell's current feat - lifting Rutgers from the depths of the Big Ten to the Top 25 - his most impressive coaching accomplishment yet. This year's Big Ten is one of the deepest conferences in recent memory; ESPN's Joe Lunardi currently has 12 of the conference's teams in his NCAA Tournament field. The Scarlet Knights own wins over six top-50 teams, including in-state rival Seton Hall. They are 5-3 against the 11 teams picked ahead of them in the conference.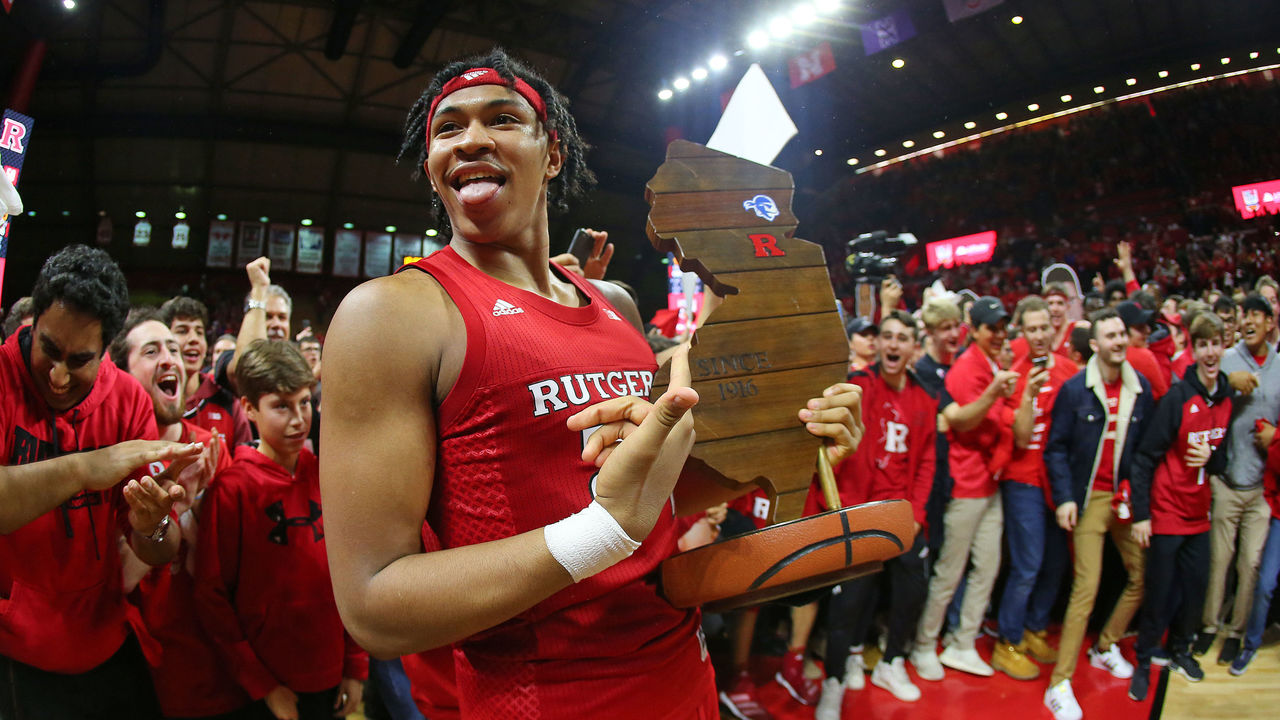 Attendance has skyrocketed, up more than 30% compared to two years ago. In September, Rutgers opened a new practice facility, which should help it compete in recruiting with its conference foes.
Rutgers, projected as a No. 7 seed, is seven weeks away from what seemed unthinkable just a couple years ago: a chance to play - and win - in March.
"I've always just tried to sell them on the opportunity here," Pikiell said. "You can't sell them on all the trips to the NCAA Tournament because we haven't been. Some schools have that advantage. What I try to sell them on is: It's a great academic institution, and there's great people here in New Jersey. We're playing the best conference in the country, and if you guys come together and build this thing, you could have a real special career here and a special year here - especially the year that we're having now."
Mark Cooper is theScore's NCAA writer.