5 players who have improved by changing their shot mix
Jeremy Brevard / USA Today Sports
When players and coaches talk about getting better, the image that comes to mind is often that of a player in a gym, day and night, all offseason, tirelessly working. Whether its hitting thousands of free throws, hoisting three after three or smashing iron against iron, sweat rules the mental image of player improvement.
Sometimes, though, improvement can be more cerebral.
There was an excellent piece on Grantland on Wednesday about how Monta Ellis has improved a great deal this season with the Dallas Mavericks. But that's not because he suddenly cares more or is now making it rain from long range - the former may be true, the latter true to a small degree - but it's more about fit and better utilization of the player by coach Rick Carlisle.
In Toronto, DeMar DeRozan and the Toronto Raptors have taken a large step forward despite no individual making enormous gains in their shooting percentages. Instead, a more coherent and fluid offense has allowed multiple players to make marginal improvements, which add up to a great deal of improvement at the team level.
One such way a player (or team) can improve without a tangible shift in skill-set is by optimizing the shot mix. That is, mid-range jumpers are fairly inefficient when compared to 3-point shots or shots in close - threes count for more, and close shots not only go in more but lead to more free throws. 
By trading inefficient shots for those with a higher value, several players have enjoyed breakout seasons, even though their shooting percentages haven't necessarily taken a leap forward.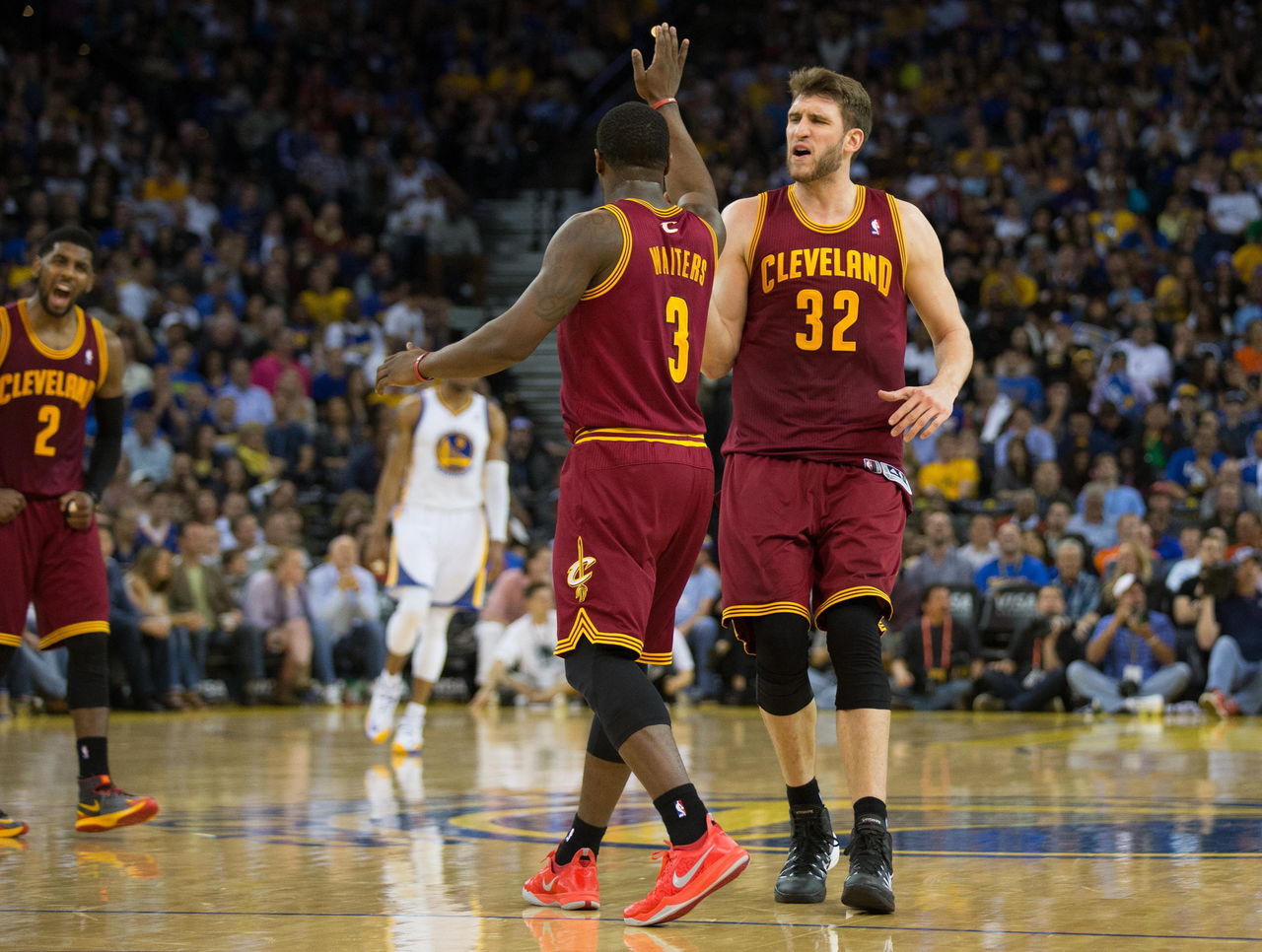 Spencer Hawes
2012-13: 47.7 2FG%, 35.6 3FG%, 77.7 FT%, 16 PER, 51.4 TS%
2013-14: 47.9 2FG%, 40.5 3FG%, 78.4 FT%, 15.5 PER, 55 TS%
The first example could have been a "looter in a riot" scenario, as Hawes split his season between the basketball wasteland in Philadelphia and Cleveland, where injuries and failures have created opportunities for increased shooting loads. 
Instead, Hawes' usage rate has actually gone down, and while he's been slightly worse overall in terms of player efficiency rating (because his rebounds are down and his turnovers up), Hawes has gone from being an occasional floor-spacing option to an appreciable 3-point threat.
His long-range stroke has improved, to be sure, but the bigger impact has been how often Hawes has fired from deep - he's shooting an additional 3.1 triples per 36 minutes. The best part? He's taking nearly two fewer long twos a game. In short, Hawes has turned his 20-footers into threes, and even if he was still only hitting at his 2012-13 rate, his true shooting percentage would have increased significantly.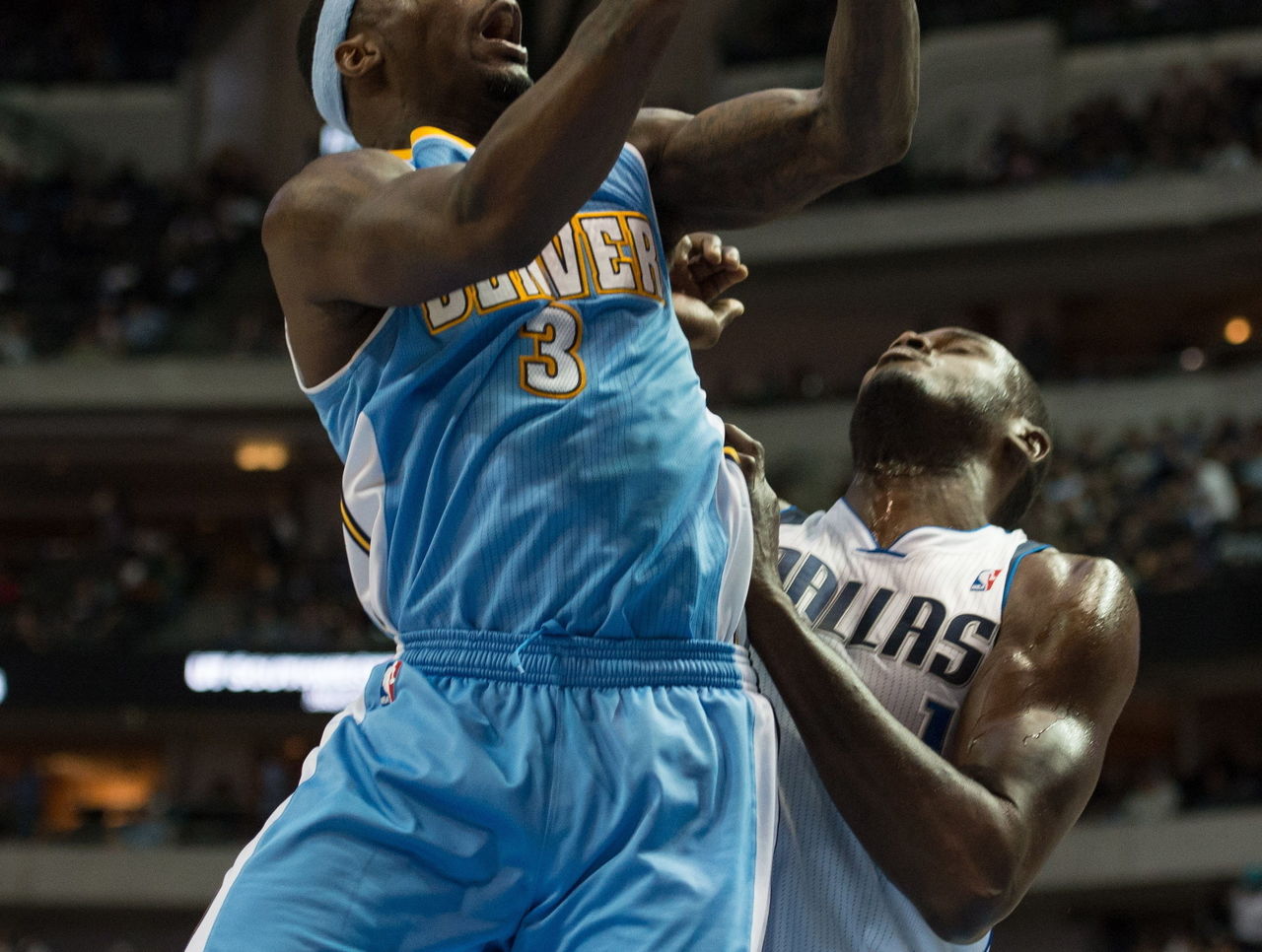 Ty Lawson
2012-13: 49.1 2FG%, 36.6 3FG%, 75.6 FT%, 17.9 PER, 54.9 TS%
2013-14: 45.7 2FG%, 36.7 3FG%, 80.3 FT%, 19.7 PER, 55.7 TS%
Asked to list the best players in the NBA at getting to the line, it's unlikely many basketball fans would identify the diminutive Denver Nuggets point guard. But Lawson ranks 15th in the league in free throw attempts per 36 minutes, and he's now averaging nearly a free throw attempt per every two field goal attempts, an incredible rate.
At the root of that free throw rate? The fact that no player in the NBA drives to the hoop more than Lawson, per NBA.com's player tracking data. Lawson also ranks seventh in field goal percentage on those drives at 51.7 percent.  While Lawson is shooting worse from other 2-point areas, his additional free throws and forays to the rim have resulted in an uptick in player efficiency rating and true shooting percentage.
Better still? Lawson generates 12.3 points per game from drives for the Nuggets, tops in the league, so even when he's not getting to the line or scoring himself, he's helping drive offense.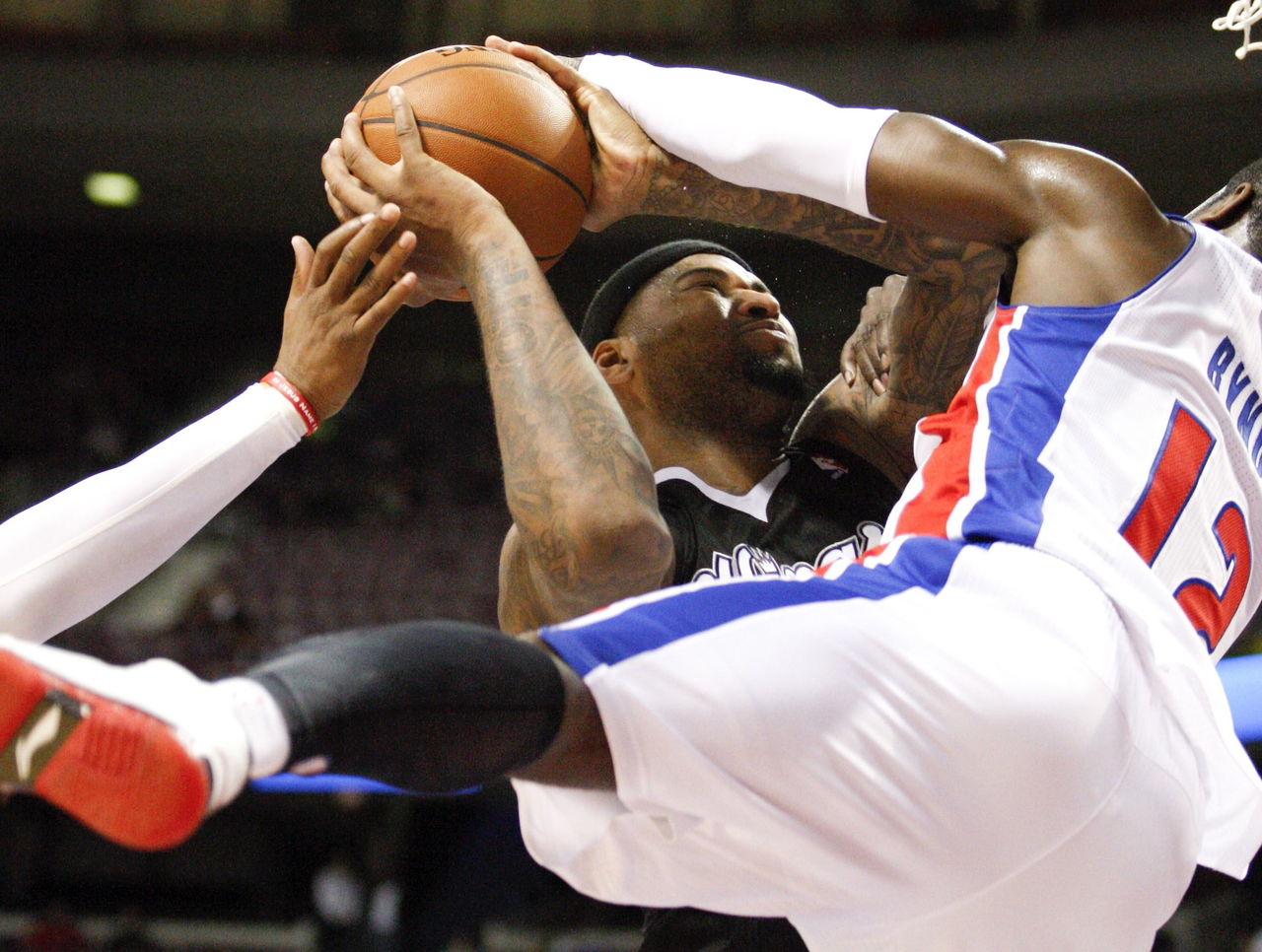 DeMarcus Cousins
2012-13: 47.1 2FG%, 4/22 3FG, 73.8 FT%, 20.2 PER, 52.4 TS%
2013-14: 49.4 2FG%, 0/8 3FG, 72 FT%, 25.8 PER, 55.3 TS%
Okay, so Cousins kind of forced other teams to make him change his shot mix, if that makes sense. 
Basically, Cousins was an absolute terror in 2012-13, taking 45.6 percent of his shots in the restricted area and making 61.7 percent of them. Cousins has helped his case by taking 47.4 percent of his shots in the restricted area and making 62.4 percent of them this season. Simply put, there's no way to guard a player like that.
So teams have resorted to fouling Cousins a lot more. Part of the credit goes to Cousins, who has refined his offensive game and is an absolute bull inside, but teams also seem to have decided they'd rather just take their chances with DMC at the line.
The result is that Cousins takes .532 free throw attempts for every field goal attempt, averaging 9.7 freebies per 36 minutes, tops in the NBA. Since Cousins can hit free throws at nearly a league-average rate, and is still scoring a ton inside, he's now boasting an above-average true shooting percentage to go with his beastly player efficiency rating.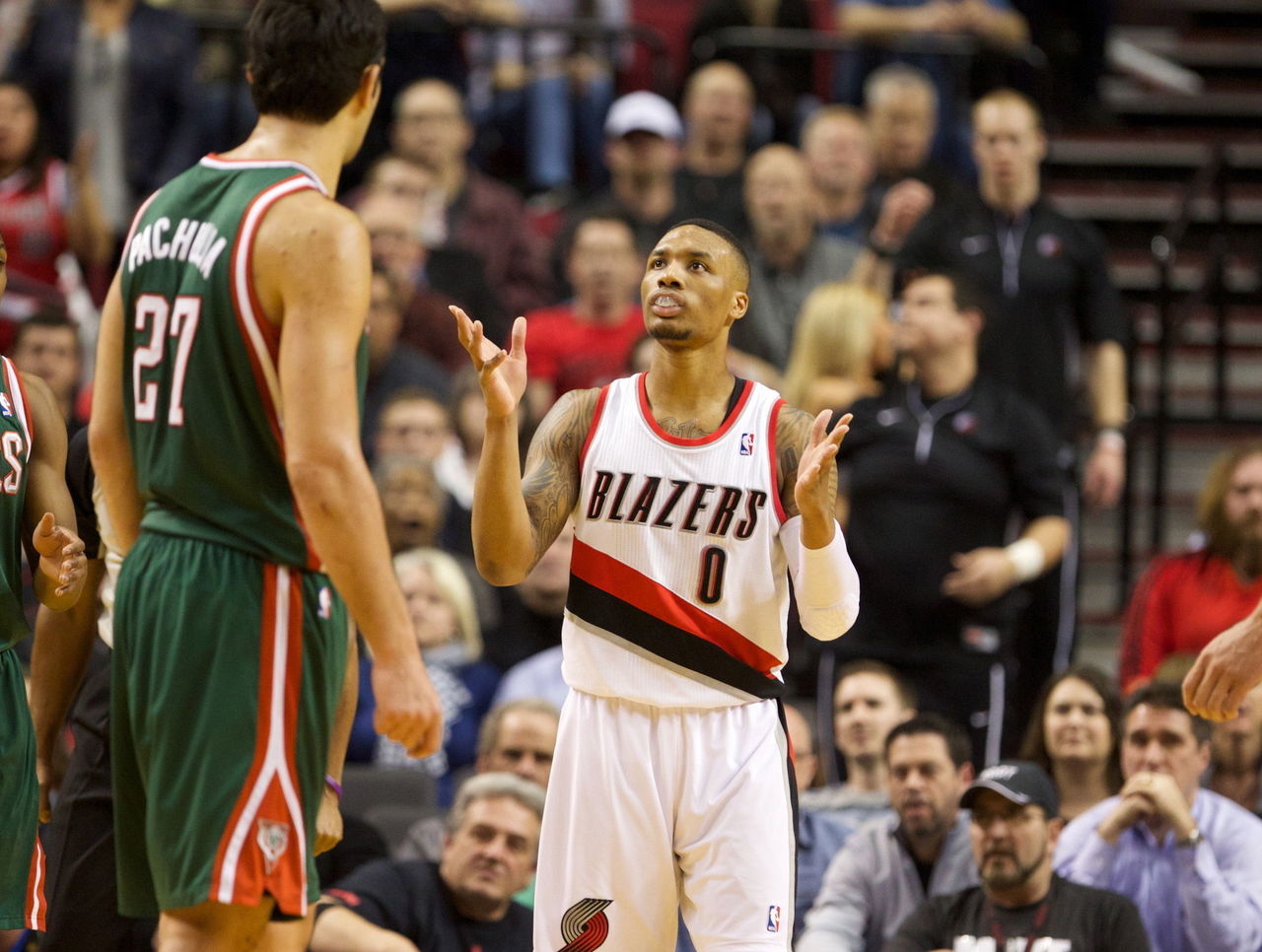 Damian Lillard
2012-13: 46.9 2FG%, 36.8 3FG%, 84.4 FT%, 16.4 PER, 54.6 TS%
2013-14: 45.1 2FG%, 38.5 3FG%, 88 FT%, 18.8 PER, 56.7 TS%
In his second season, Lillard has taken an appreciable step forward. From Rookie of the Year to a key player on a playoff team, Lillard has taken his offensive game to the next level by making small gains at the margin.
Yes, Lillard is shooting slightly better on threes and free throws, which helps, but he's also shooting worse on twos than he did as a rookie. The key difference, then, is that he's doing a far better job getting to the line and trading some mid-range twos for triples.
As a rookie, Lillard took 26.2 percent of his shots at the rim, 22.4 percent in the "long two" areas, and 39.1 percent of them from long range. This year, he's taking 28.9 percent of his attempts at the rim - and remember, a player is far more likely to get fouled there than on a jumper - and 41.8 percent from downtown. 
Those inefficient long twos? They now make up just 13.2 percent of Lillard's shot mix. Even though he can hit them (46.1 percent), his 38.4 percent mark from three is a far more valuable proposition, especially within the Blazers' LaMarcus Aldridge-centered offense.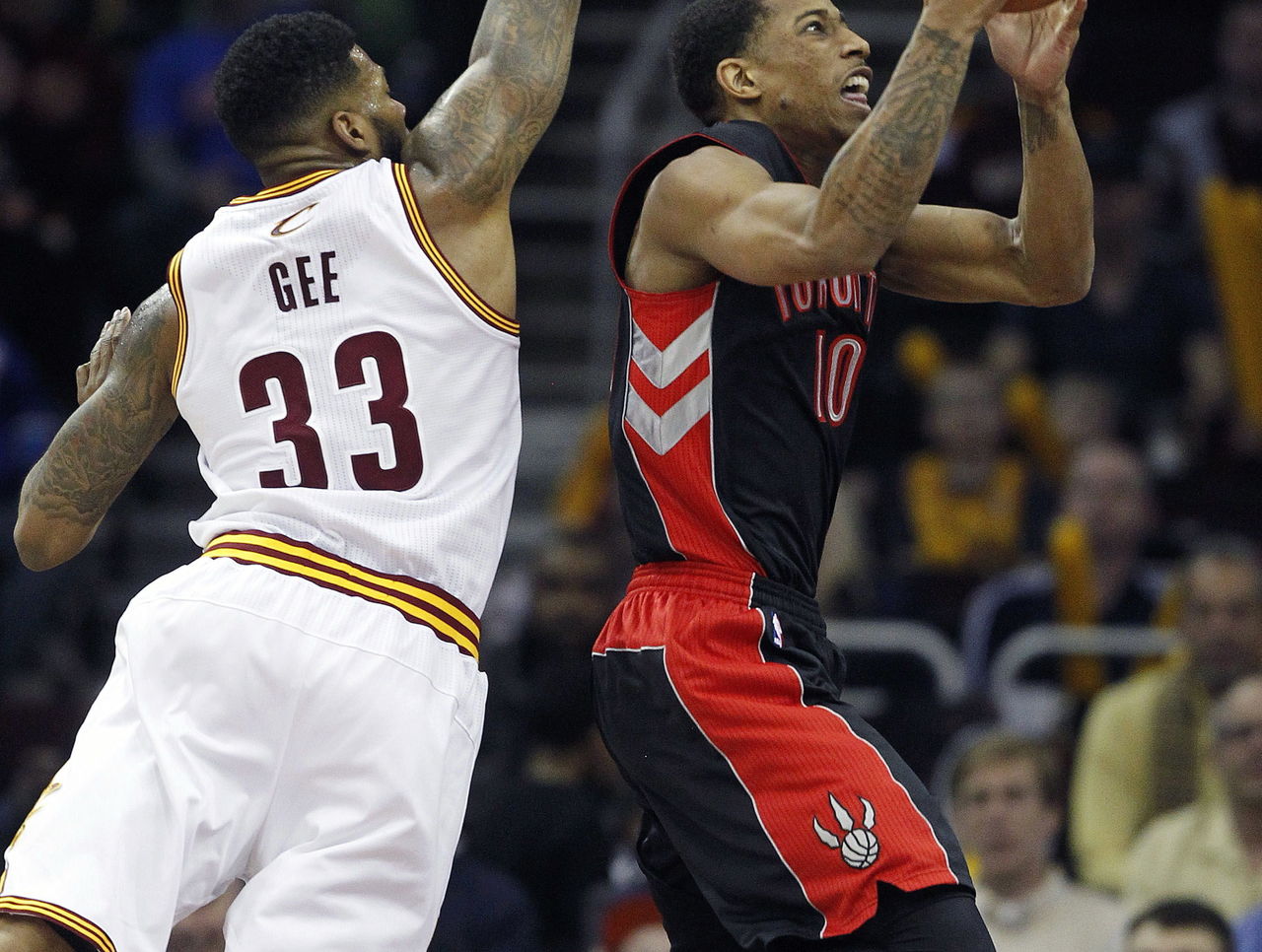 DeMar DeRozan
2012-13: 46.3 2FG%, 28.3 3FG%, 83.1 FT%, 14.7 PER, 52.3 TS%
2013-14: 45.1 2FG%, 30.7 3FG%, 81.4 FT%, 18.3 PER, 52.8 TS%
We mentioned DeRozan and the Raptors earlier, and the fifth-year man out of USC provides a nice avatar for the impact marginal changes can have. He's also a nice example here because his overall shooting percentage is down, but his efficiency metrics are up, despite him taking on a much larger role (normally, efficiency wanes as usage increases). He ruins that by still taking a maddening amount of long twos, but nobody's perfect.
Of course, DeRozan's improvements have come in more than just the scoring areas - his assist rate has taken a leap forward, his rebound rate is up, and he somehow continues to trim his razor-thin turnover rate even further. But DeRozan has also made two important changes to how he scores: he's flashing a 3-point shot more often, and he's getting to the line with the best of them. 
Previously an atrocious 3-point shooter, DeRozan has worked tirelessly to make that shot respectable. It's still somewhere short of that, but a 30.7 percent clip is good enough that there's little problem in him taking 2.8 attempts per game, nearly double his previous career high. After all, 30.7 percent on threes is still the same as 46.1 percent on twos, a pretty high bar given where DeRozan shoots his twos.
And DeRozan still shoots a lot of long twos, with about 36.7 percent of his attempts coming from 16-feet to the 3-point line for the second year in a row. He's fourth in the NBA in mid-range attempts and only hits 40 percent of those, which speaks to why those threes are relatively valuable for him and the Raptors.
Despite the mid-range portion of his game, DeRozan gets to the line 7.3 times per 36 minutes, seventh most in the NBA. It seems, then, that when DeRozan does venture to the rim, he's doing a better job getting to the line, which is evidenced by him already having more And-1s this season than last despite taking fewer total attempts at the rim.
All of that is to say, DeRozan could still help himself a fair amount by scaling back those mid-range jumpers. It's good to be versatile, and his ability to attack or pull up makes him difficult to guard on the move, but there's room for DeRozan to make even further marginal improvements moving forward. As a first-time All-Star, he hasn't yet hit his offensive ceiling.
Comments
✕
5 players who have improved by changing their shot mix
  Got something to say? Leave a comment below!