VIDEO: Derrick Rose brings son to Bulls game; Jeff Van Gundy makes crack about knee injuries
During Sunday's game between the Chicago Bulls and New York Knicks, the ESPN broadcast cut to a shot of injured Bulls star Derrick Rose taking in the action while holding his adorable young son.
ESPN color commentator Jeff Van Gundy used the opportunity to make a knee joke, referring to the senior Rose's well-documented history of injuries. The 25-year-old has been out since November with a torn meniscus.
Not cool, man.
Besides, how could you possibly insinuate something like that after seeing this?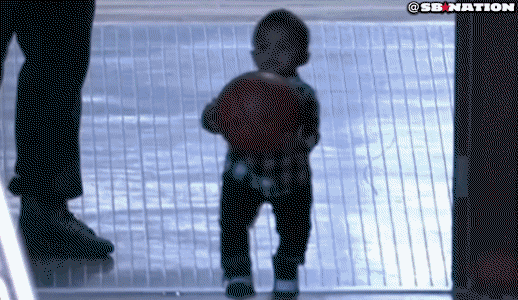 [Courtesy: SB Nation]
Jeff Van Gundy is a terrible human being. Or something like that.