Where the Lillard trade leaves Bucks, Blazers, and Suns
The great Damian Lillard trade saga of 2023 has come to an end, with the Milwaukee Bucks beating Miami, Toronto, and others to the finish line to acquire Lillard's services from the Portland Trail Blazers. Meanwhile, the Phoenix Suns used the deal as an opportunity to turn Deandre Ayton into Jusuf Nurkic. Here's what the NBA's latest blockbuster means for the three teams involved.
Bucks
Incoming: Damian Lillard
Outgoing: Jrue Holiday, Grayson Allen, 2029 1st-rounder, 2028 and 2030 swap rights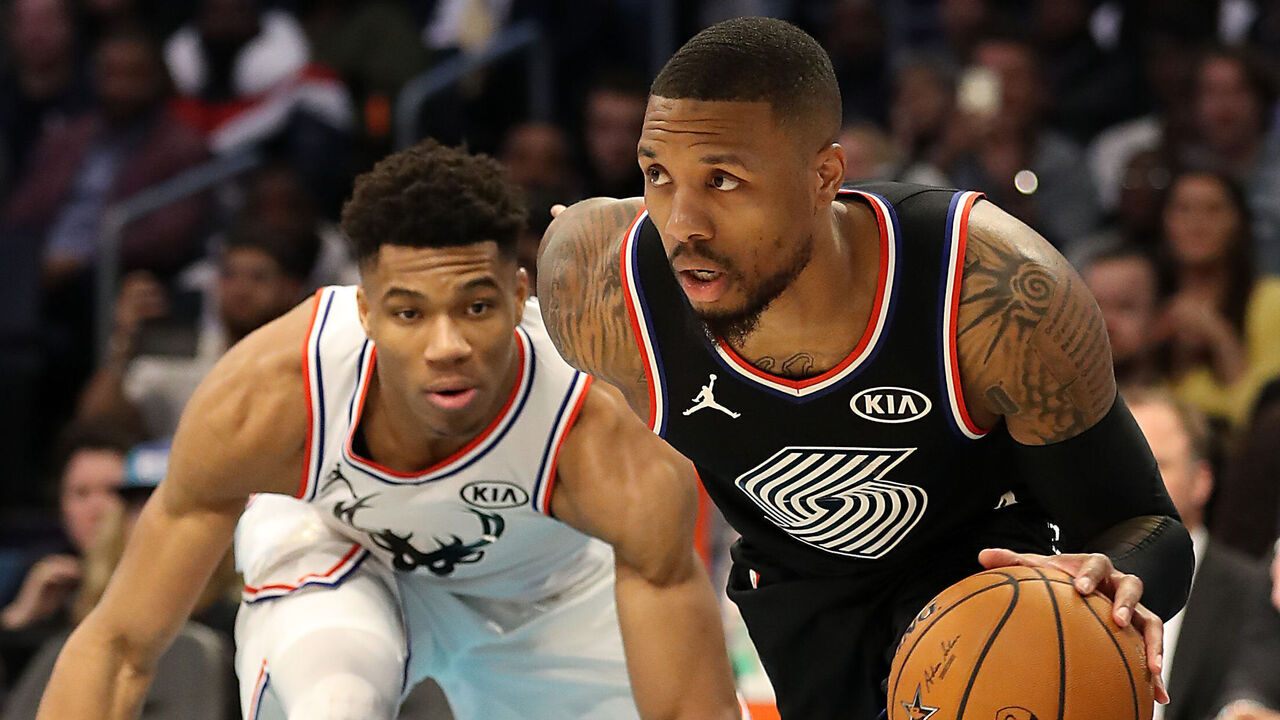 On the surface, this is extremely simple. In acquiring arguably the NBA's best pick-and-roll operator, and one of the best pull-up shooters in the history of the sport, the Bucks just created the league's best duo and addressed all of their longstanding issues with half-court creation in one fell swoop.
Giannis Antetokounmpo has never played with anyone even approaching Lillard's level as an offensive player, and the two represent a picture-perfect stylistic fit on that end of the floor. Taking on the four years and $216 million remaining on Lillard's contract should help assuage any concerns Antetokounmpo might've harbored about the team's commitment to pursuing more championships while the two-time MVP is still in his prime. He might still find himself looking forlornly at a decrepit supporting cast a couple of years from now, but in the present day, the front office and ownership have put him in the best possible position to win another ring in Milwaukee.
Giannis has always been at his best when he's been allowed to play like a true big man in the half court - diving, cutting, catching the ball on the move, finishing above the rim. However, doing so requires him to play next to a dangerous off-the-dribble creator, and Holiday and Khris Middleton have only sporadically presented themselves as such. (Holiday, in particular, struggled brutally at the offensive end in the playoffs, posting sub-50% true-shooting marks in all three of his postseasons with the Bucks.)
There's zero ambiguity on that front with Lillard; nobody this side of Steph Curry commands as much defensive attention as far from the basket as he does. Last season, he shot 37.2% on a league-high volume of pull-up threes (7.4 per game) and posted the fifth-best true-shooting percentage of any 30-point-per-game scorer in league history.
Whether he's running pick-and-roll, zooming into dribble-handoffs, skittering around off-ball screens, or filling the lane in transition, the amount of space he's going to open up for Giannis and the Bucks inside the arc is hard to fathom. And lest you think he's just a jump shooter who won't contribute to Milwaukee's already punishing interior scoring prowess, consider this: Lillard's 30% rim frequency last season put him in the 80th percentile among point guards, and his 11.4 points per game on drives ranked sixth among all qualified players. He actually outscored Giannis (10.8) on drives and finished them nearly as efficiently (57.7% versus 59.3%).
Giannis, by the way, will still do plenty with the ball in his hands, especially on the break. And as a massive gravitational force in his own right, he's in turn going to make things easier for Lillard, who's similarly never played next to anyone remotely comparable to his new co-star. The Bucks' offense will be an absolute bear with those two acting as constant magnets for multiple defenders, Middleton sliding into a role as a deadly spot-up shooter and second-side attacker, and Brook Lopez pulling opposing centers out of the paint.
The other side of the ball is where concerns will justifiably creep in, considering Milwaukee just traded one of the league's best defensive guards for one of the worst. The Bucks allowed 5.9 more points per 100 possessions when Holiday was on the bench last season, and that was with guys like Jevon Carter, Wes Matthews, and George Hill taking his place. It'll be a whole lot more difficult for them to execute their deep-drop scheme with Lillard chasing ball-handlers over the top.
For as good as Lillard's Trail Blazers teams were at scoring, they were usually just as bad or worse at keeping the ball out of their own basket. They ranked no higher than 27th in defensive efficiency in any of the last four seasons. Lillard's deficiencies played a big part in that; he's a shaky man defender, a poor screen navigator, and a completely ineffectual low man.
It's not like the Blazers didn't try to surround him with defensive protection, either. They shelled out bundles of draft picks and free-agent dollars to bring in the likes of Jerami Grant, Robert Covington, Larry Nance, Derrick Jones Jr., Josh Hart, and Gary Payton II, none of whom were able to move the needle.
If anything, Portland was probably stronger defensively on the wing last season than Milwaukee will be this season. And while Middleton looks, on paper, like a huge defensive upgrade over Anfernee Simons (and CJ McCollum before him) as a backcourt mate for Lillard, he didn't look that way in reality when he was healthy enough to play after his offseason knee surgery.
The Bucks' saving grace will have to be their bigs. The good news on that front is that the Blazers actually tended to defend quite well over the years whenever Jusuf Nurkic was on the court. It's just that he kept getting injured, and they never had great backup options. In two of the disastrous four seasons mentioned above, they posted top-10-equivalent defensive ratings when Nurkic played. In a third, he missed all but eight games. In the two campaigns before that, during which he managed to stay healthy for nearly the entire year, they finished 16th and sixth overall.
All of which is to say, Lillard won't necessarily tank a team's defense by himself, and Antetokounmpo and Lopez represent a much stronger safety than the one he had behind him in Portland. Besides, the Bucks don't have to be the defensive juggernaut they've been over the last half-decade in order to win the title. If they can even sniff top-10 territory, their offense should be good enough to make them the team to beat in the East.
There's undeniably going to be some pain on the back end here (those picks and swaps could be very valuable), but this is the move Milwaukee absolutely had to make. - Joe Wolfond
Trail Blazers
Incoming: Jrue Holiday, Deandre Ayton, Toumani Camara, 2029 1st-rounder (via MIL), 2028 and 2030 swap rights (via MIL)
Outgoing: Damian Lillard, Jusuf Nurkic, Nassir Little, Keon Johnson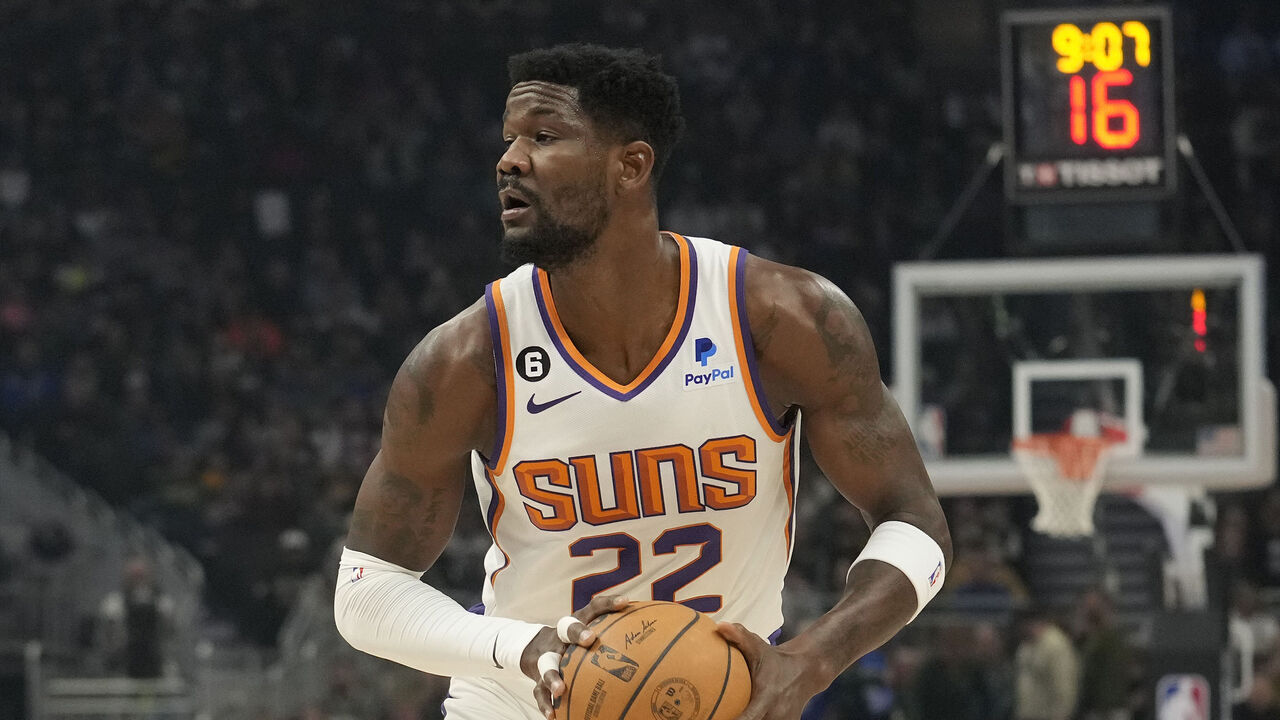 Dame Time is officially up in Portland. The Lillard era is coming to an end after 11 years, 19,376 points, and one conference finals appearance. After granting Lillard's wish to be traded but not deferring to his destination of choice in Miami, the Trail Blazers' haul will be understandably scrutinized.
First and foremost, it's important to distinguish between fair and equal value. Teams trading disgruntled stars of Lillard's caliber rarely get equal value back, as the chances are slim that any young player or future draft pick will amount to the superstar Lillard is. Top-75 all-time players aren't easily replaced, no matter how many assets are stockpiled in an effort to do so.
Whether Portland received fair value in exchange for Lillard is another matter, and one that won't be resolved until more dominoes fall.
The hope is that Portland's return will grow exponentially once the team shops Holiday to the highest-bidding contenders. In saying that, one would assume the Blazers did their due diligence in canvassing the league about Holiday's appeal compared to that of Raptors forward O.G. Anunoby or Heat guard Tyler Herro, for example. (One would also assume that Raptors youngster Scottie Barnes wasn't on the table.)
Both Holiday and Anunoby own player options for next season. But at 33 years old, Holiday is much more likely to pick up his $39.4-million option for 2024-25 than 26-year-old Anunoby is his $19.9-million option. With max-level money potentially coming Anunoby's way next summer, he's too much of a flight risk to serve as the crown jewel of a superstar trade package. With an already crowded backcourt of youngsters in Portland, Herro wouldn't have factored into the Blazers' plans, while the $120 million still owed to him likely suppressed the defensive liability's trade value. Holiday offers the Blazers the ability to acquire more future-minded assets at a moment's notice.
However, more than Holiday's immediate trade value, Portland is banking on Milwaukee's ineptitude toward the end of the decade. The 2029 first-rounder and swaps in 2028 and 2030 were the only first-round picks the Bucks had left to dangle after sacrificing multiple picks to acquire Holiday in the first place three years ago. They now belong to the Blazers, with no protections attached.
Portland will be rooting against Milwaukee in future extension talks with Antetokounmpo. If another win-now splash for Lillard proves to be enough to secure a long-term commitment from the Greek Freak next summer, the Bucks could lock up the two-time MVP through 2029. Even as Antetokounmpo ages into his 30s, he should keep the Bucks competitive enough to prevent Portland from hitting the lottery jackpot.
However, should the Lillard experiment backfire for any reason, or if Antetokounmpo departs as a 2025 free agent regardless of the team's success, those Bucks picks at the end of the decade could sustain future iterations of the Blazers.
Those future Blazers are expected to be built around incoming rookie Scoot Henderson and high-flyer Shaedon Sharpe, with Lillard's exit clearing the runway for that youthful backcourt. They may have also just found their big man of the future, having swapped out oft-injured, 29-year-old center Nurkic for the 25-year-old Ayton. Ayton's owed nearly $48 million more than Nurkic over the next three years and has his warts, but as a now-rebuilding team with time to spare, it's a worthy price to pay for Portland to find out what Ayton can be.
With Henderson, Sharpe, Anfernee Simons, and even veteran forward Jerami Grant (who owns a new $160-million contract) in the fold, Ayton won't exactly be the featured star of the Blazers' new offense. But he should get more opportunities to spread his wings than he would've beside Kevin Durant, Devin Booker, and Bradley Beal in Phoenix (though at the expense of wins). - Joseph Casciaro
Suns
Incoming: Jusuf Nurkic, Grayson Allen, Nassir Little, Keon Johnson
Outgoing: Deandre Ayton, Toumani Camara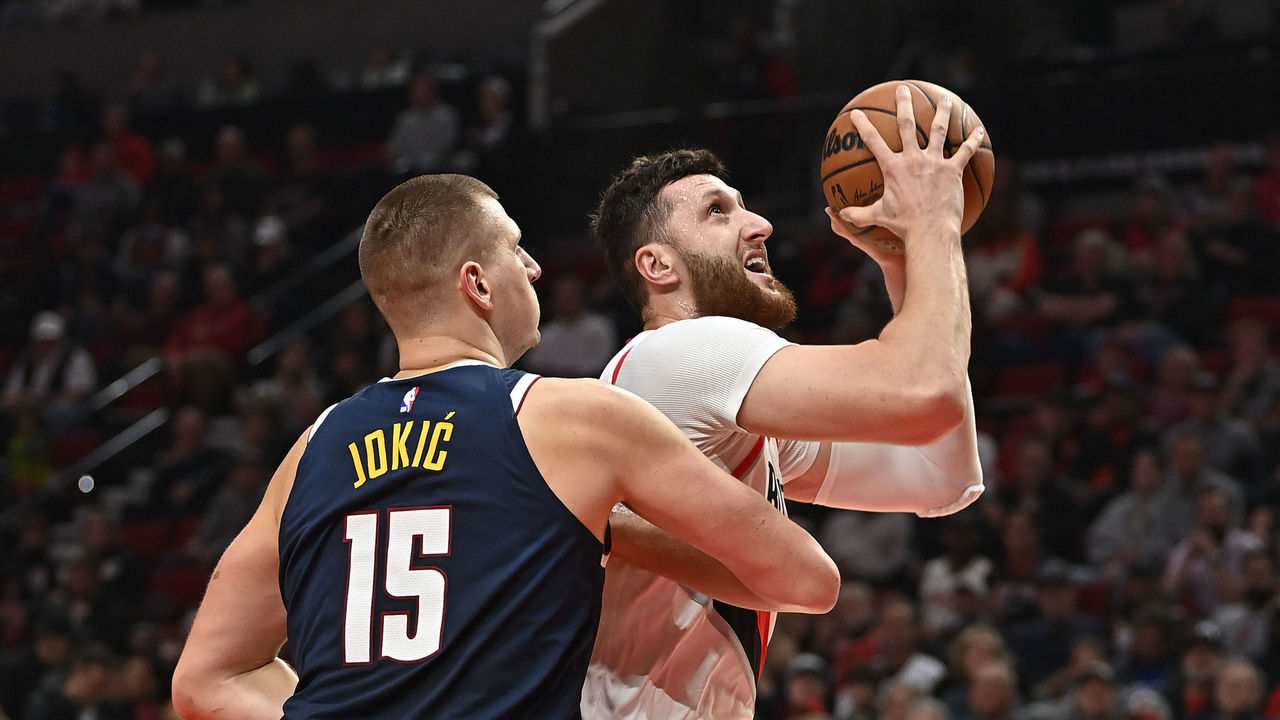 In a vacuum, the Suns are getting pretty poor value for a guy they drafted first overall in 2018, and one who played a huge part in propelling them to the Finals just two years ago. In practical terms, though, this makes sense. The franchise was clearly done with Ayton, and he with them. He probably didn't have a ton of trade value on his rookie max extension, and in dealing him, Phoenix was able to add a much-needed infusion of depth without sacrificing size in the middle. Given the Suns' extreme win-now imperative, that makes this trade a win for them.
To be clear, Nurkic represents a downgrade offensively. As frustrating as it's been to watch Ayton shy away from contact and settle for post fadeaways and short-roll jumpers instead of going up strong, the results have still been unambiguously positive. Because of his incredible touch in the short mid-range area and strong finishing ability when he does get to the rim, he still basically bottoms out as a 60% 2-point shooter. That, coupled with his solid free-throw stroke, makes him an efficient big-man scorer.
Nurkic, on the other hand, is an abjectly poor finisher; he was 22nd percentile among bigs in at-rim field-goal percentage last season and has never finished higher than 26th percentile, per Cleaning the Glass. He isn't remotely a vertical threat, so he won't bring the kind of roll gravity Phoenix got from Ayton. You might think that doesn't matter on a team loaded with scoring talent, but it still could become an issue when the Suns' trio of shot-creators inevitably gets blitzed in the pick-and-roll.
The hope for Phoenix is that Nurkic can make up for his scoring struggles with his short-roll and elbow passing chops, which are superior to Ayton's and could help introduce more side-to-side action into an offense that might otherwise be plagued by stasis.
At the defensive end, Nurkic is a comparable paint protector to Ayton despite barely being able to get off the ground, and he gives Phoenix a viable option to throw at Nikola Jokic (to the extent that such a thing exists). He's also historically been a much, much better team rebounder than Ayton; he's someone who's willing to do the dirty work and can clear out multiple bodies with his cinder-block boxouts. Defensive rebounding was a huge issue for the Suns last season, especially in the playoffs, and it was actually worse with Ayton on the floor than it was with him on the bench. This could be a meaningful step toward addressing one of this team's major flaws.
Another of those flaws was a lack of depth, and getting at least three rotation players (TBD on Johnson) in exchange for one is maybe the biggest selling point here. Allen basically slots right into the Landry Shamet role, only he's a better shooter and sturdier defender than Shamet. And Little offers another jolt of defense on the wing, with an improving 3-point stroke (37% last season) that should be enough to keep him in the regular rotation. Those two will join Keita Bates-Diop, Josh Okogie, Eric Gordon, Ish Wainright, and Yuta Watanabe as prospective fifth starters for this group. - Wolfond