The fate of the West may rest with a trio of returning stars
Getty Images / Photo illustration by Nick Roy / theScore
With the 2022-23 campaign approaching, we're diving deep into some of the players we're most interested to watch in the season to come. Next up, three stars whose returns from season-long injury absences can reshape the Western Conference landscape.
Previous entries: Tyrese Maxey, James Wiseman, Anthony Edwards
Kawhi Leonard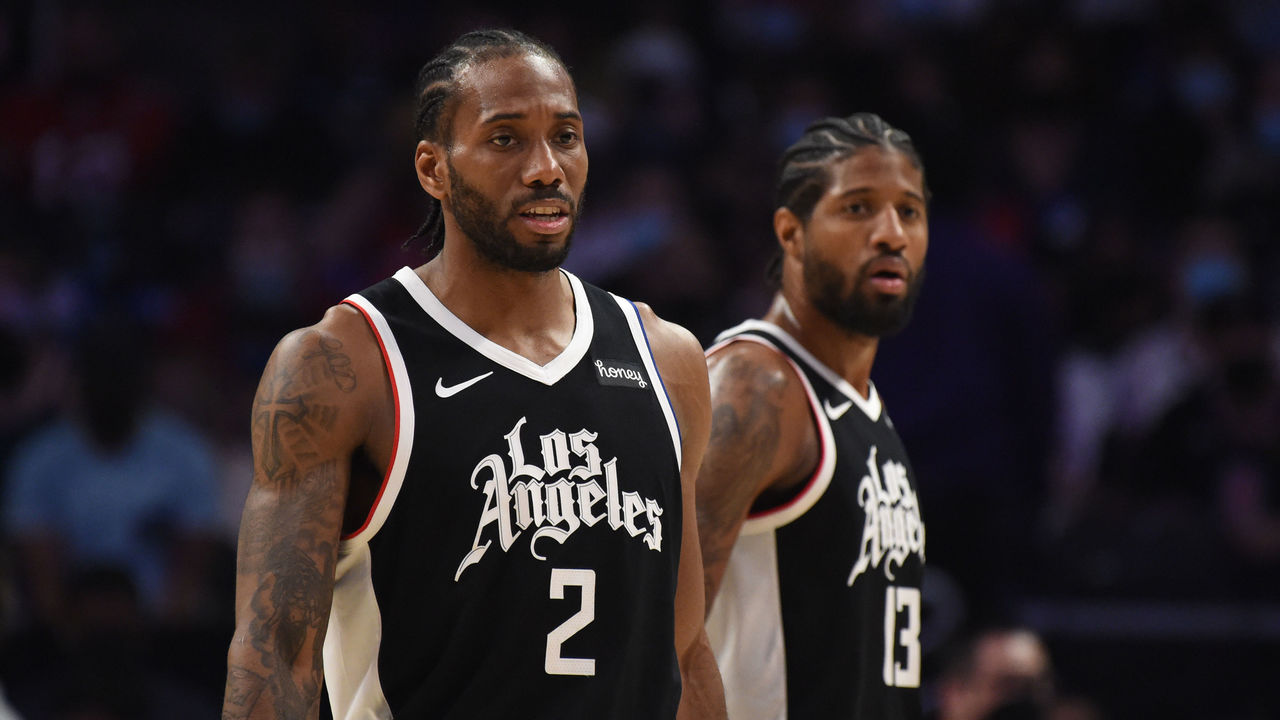 In a strange way, last season felt like a nice reprieve for the Los Angeles Clippers.
They'd spent the first two years of the Kawhi Leonard-Paul George era embroiled in the NBA's hottest pressure cooker after shelling out nearly a decade's worth of draft capital to land the two L.A. natives. But Leonard missed all of the 2021-22 campaign after tearing his ACL during the second round of the 2021 playoffs, while George - whose heroics helped the team weather Leonard's absence that postseason to reach Game 6 of its first conference final - sat out all but 31 games due to an elbow injury.
Free of expectations with their superstars sidelined, the Clippers turned back into the plucky, overachieving, feel-good squad they'd been before the fateful summer of 2019.
Somehow, the ragtag bunch coached up by Tyronn Lue and led by the likes of Reggie Jackson, Terrence Mann, Nic Batum, Luke Kennard, Marcus Morris, and Ivica Zubac finished above .500 and qualified for the West play-in tournament. The Clippers also beefed up at the trade deadline, swiping Norman Powell and Robert Covington from the cost-cutting Blazers for next to nothing. Now they're bringing back virtually the same roster for 2022-23 - Isaiah Hartenstein being the lone exception - while adding a guy who, when last seen healthy, looked like one of the three best players in the world.
Whether Leonard can still reach that level is maybe the most important variable in this entire NBA season. If he can, the Clippers might just be the team to beat. Of course, we've said that about the Clippers before, only for them to trip over their own feet or be waylaid by circumstances beyond their control. It's kind of what the Clippers do, or what the universe does to the Clippers. So, maybe it's best to temper expectations.
But it's hard not to be optimistic about a team that runs 13 deep and boasts the league's most populous wing corps. L.A. even signed John Wall to shore up its perpetually shaky point guard spot, rolling the dice on a way-over-the-hill star who can still inject the team with a necessary dose of north-south juice if he can stay healthy. All the Clippers are missing to bring those potent ingredients together is a premium drink-stirrer. And they're about to again be gifted one of the NBA's strongest swizzle sticks.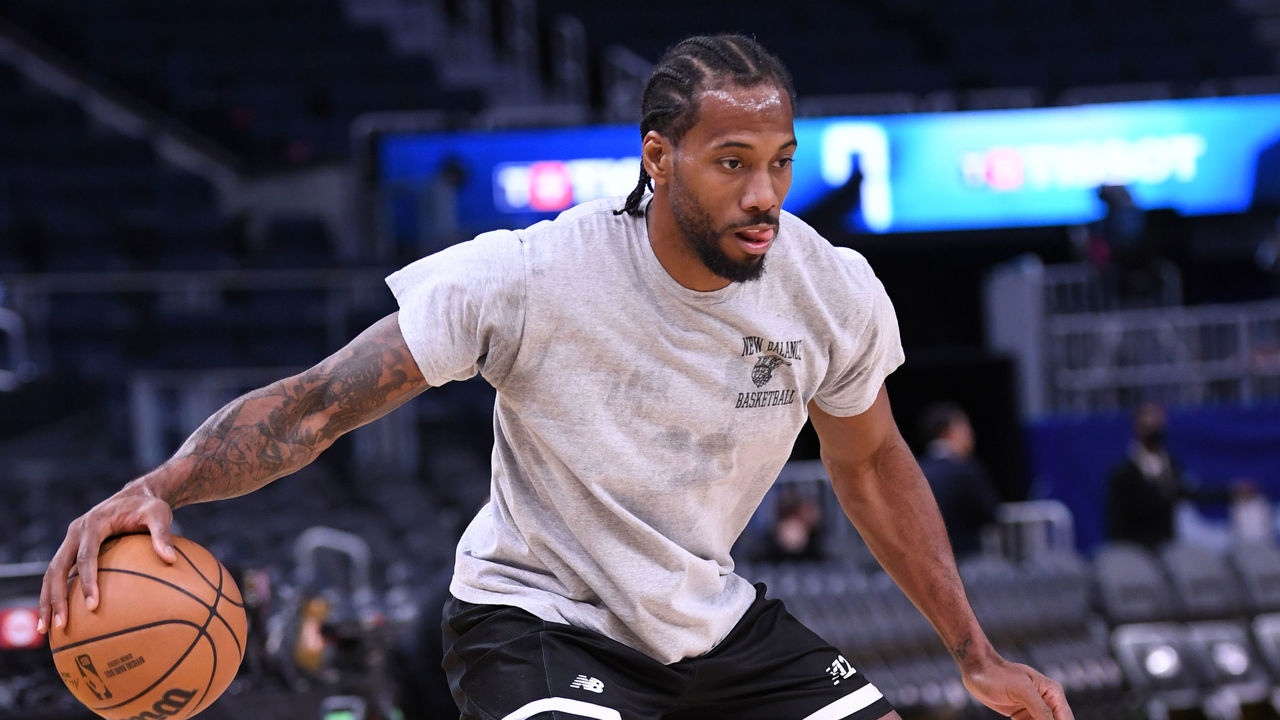 Leonard's refined offensive skills likely won't have eroded much, if at all; his tight handle, mid-range craft, and sheer strength should continue to make him a formidable isolation scorer. There's also no reason to think he'll have lost any of the playmaking gains that made him a viable lead initiator for an offense that demanded it. But it's fair to wonder whether a slight dip in burst, elevation, horizontal agility, or lower-body stability could have big consequences for his dribble-drive game, his at-rim finishing, his post-up prowess, or, most substantially, his already waning defensive ability.
The last time Leonard returned from a lost season, he capped one of the most impressive individual playoff runs of the last decade with a championship and Finals MVP honors as a Toronto Raptor. But it's hard to know how to weigh that situation against this one - i.e., the lingering effects of his mysterious quadriceps injury versus those of an ACL tear, and the difference between coming back from a major injury at age 28 versus doing it at 31.
There's also the matter of availability. You have to wonder how often we're even going to see Leonard in uniform this season. Recall that Toronto's carefully calibrated rest program for Leonard introduced the term "load management" into the NBA lexicon long before he tore his ACL. Keeping him healthy and rested for the playoffs will be the Clippers' No. 1 priority.
However, how many regular-season wins can they afford to sacrifice in the loaded and compressed Western Conference, where a couple of games could be the difference between hosting a first-round series and having to run the play-in gauntlet?
If Leonard's peak is as high as it was when we last saw him raining hellfire on the Dallas Mavericks and Utah Jazz, then the Clippers can just get into the dance, where they'll likely have the best player in any series. If he's even slightly diminished, though, L.A.'s path through the West gets a whole lot more complicated.
One way or another, and however frequently he plays, Leonard will be one of the most compelling players to watch this season. The Clippers are back in the pressure cooker, and he's the only one who can pull them out.
Zion Williamson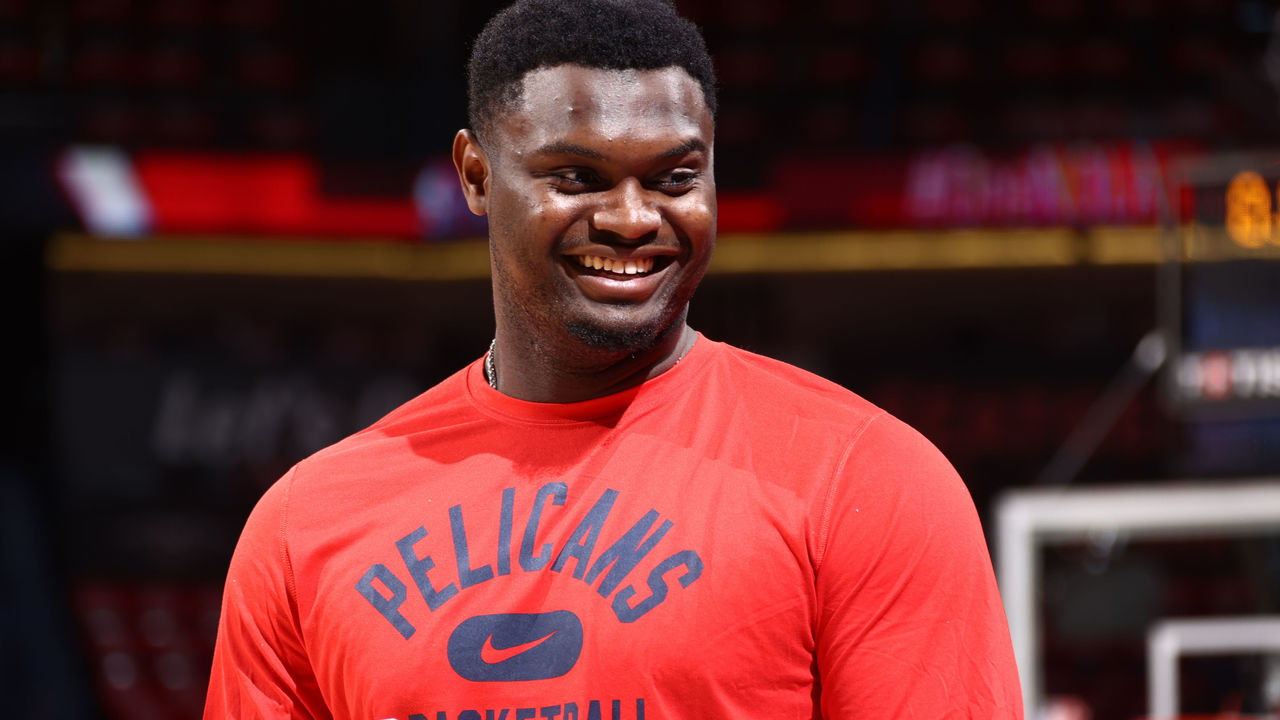 For all of the talk about injuries, his playing weight, organizational rifts and familial discontent, the specter of New York, whether he'd take the qualifying offer or threaten to do so to get himself traded, this was always the most likely and logical outcome for both Zion Williamson and the New Orleans Pelicans: a five-year, $193-million max deal.
Whether that long-term commitment represents a marriage of convenience or one of genuine mutual affection still feels like an open question.
Though proffering the extension was the obvious move, the deal is still an enormous risk for the Pelicans. Williamson, 22, hasn't played since May 2021. He missed the entirety of last season after his recovery from a broken right foot was derailed by multiple setbacks. Williamson also had his rookie campaign significantly curtailed by a knee injury. He's played just 85 games through his first three years in the NBA.
Those 85 games, though. Hoo-wee. They contained flashes of such staggering skill and boundless possibility that making a near-$200-million investment in a player with an inordinately wide body and a comparatively narrow body of NBA work became a no-brainer.
A healthy Williamson is among the league's most imposing physical forces. He's like a brick house built atop industrial-grade springs, with the aerial dexterity and interior touch to make the most of his unrelenting incursions into the paint.
His sophomore season in 2020-21 saw him average 27 points on 65% true shooting, second only to Steph Curry among players with at least a 25% usage rate. He also led the league by a mile in at-rim scoring, shooting 67.2% on a preposterous 13.4 attempts per game inside the restricted area. (No one else averaged more than nine.) During the second half of that season, Williamson even dabbled in point guard play, growing increasingly confident and capable as a ball-handler, self-creator, and facilitator.
The New Orleans team he's rejoining - barring another unforeseen setback, knock on wood - is quite a bit different than the one he last played for, both compositionally and spiritually.
It is coached by Willie Green rather than Stan Van Gundy, features a more poised and polished version of Brandon Ingram, boasts CJ McCollum as a spot-up threat and complementary ball-handler, and has a legitimate offensive stalwart in center Jonas Valanciunas. The roster backs Valanciunas up with a versatile small-ball five in Larry Nance Jr. and rounds out its depth with a trio of youngsters in Herb Jones, Jose Alvarado, and Trey Murphy. Not only did those three rookies play high-leverage rotation minutes, but they transformed the team's defensive infrastructure, none more so than the octopus-armed Jones.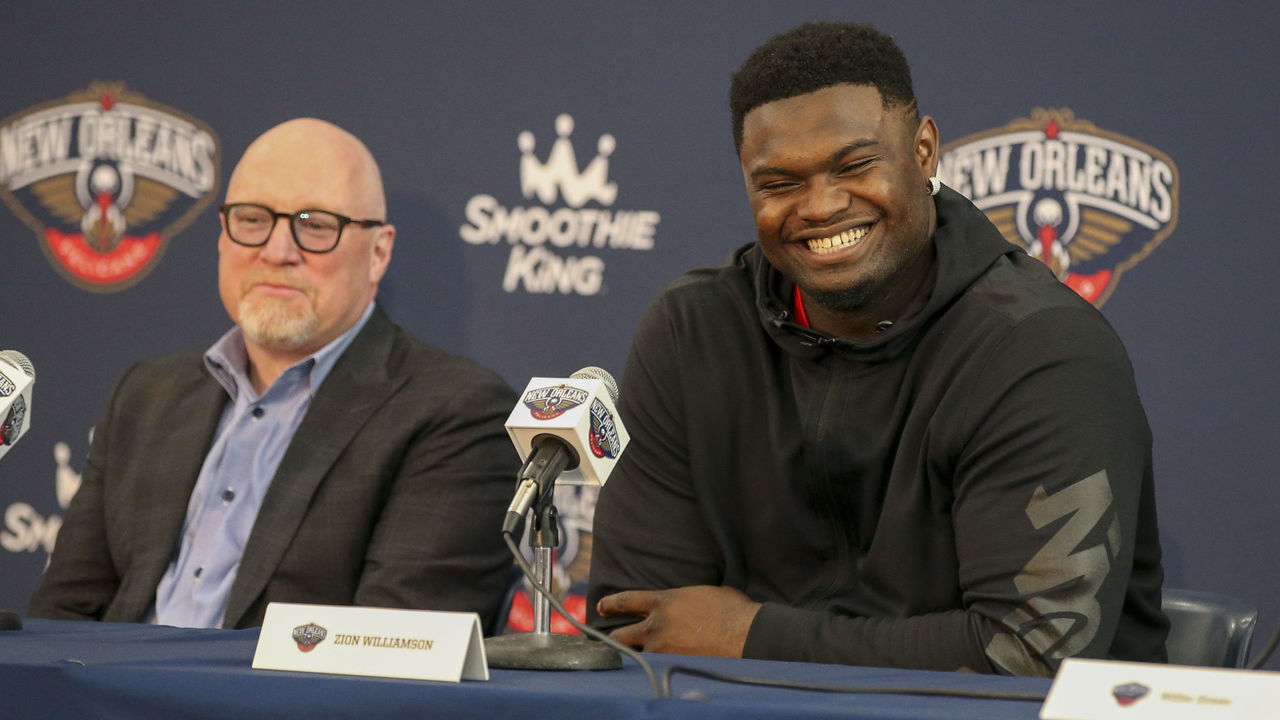 Those Pelicans rallied from a dismal 3-16 start last season to emerge from the play-in tournament, snag the No. 8 seed, and push the top-seeded Phoenix Suns to six fiercely competitive first-round games. The big question now is how Williamson fits into that puzzle. For as talented as he is, the atypical shape of his game isn't particularly easy to accommodate. But if he and Green and the rest of the Pelicans can figure it out, this team could be poised to make some serious noise in the West.
There may be some awkwardness figuring out the offensive hierarchy, with Williamson, Ingram, McCollum, and Valanciunas all clamoring for touches. But having four guys who can consistently draw two to the ball is a very good problem to have, and all of those guys can be effective in off-ball roles (though Ingram could still stand to improve there). Williamson, despite his lack of shooting ability, plays extremely well without the ball, with keen cutting instincts and a knack for finding seams as he revs up into catch-and-go drives.
Opposing teams generally aren't equipped to deal with the collective force and interior scoring of a Williamson-Valanciunas frontcourt, especially with shooters like Ingram, McCollum, and Murphy surrounding them. That's to say nothing of the challenge teams will face in trying to keep those two mashers off of the offensive glass. If Williamson stays healthy, the Pelicans could easily be a top-five offense.
Defense is where the concerns really lie. New Orleans was mediocre there last season and Williamson's been a trainwreck at that end of the floor throughout his abbreviated NBA career. It's going to be difficult to construct an above-average defensive unit with him, McCollum, and Valanciunas in the starting lineup. On the bright side, Ingram has turned himself into a plus wing defender, Valanciunas will at least protect the rim and inhale defensive boards, and Jones' help-and-recover ability will patch over a lot.
Considering that DeVonte' Graham is the player Williamson will replace in the starting lineup, and that the bench will be anchored by Nance and Alvarado, the Pelicans shouldn't be much worse than their 18th-ranked unit last season. (They were 12th after their nightmare start.) If Williamson just puts forth a good-faith effort at that end, they can creep up to league average. That, coupled with an elite offense, would put them in the mix for a top-four seed.
Jamal Murray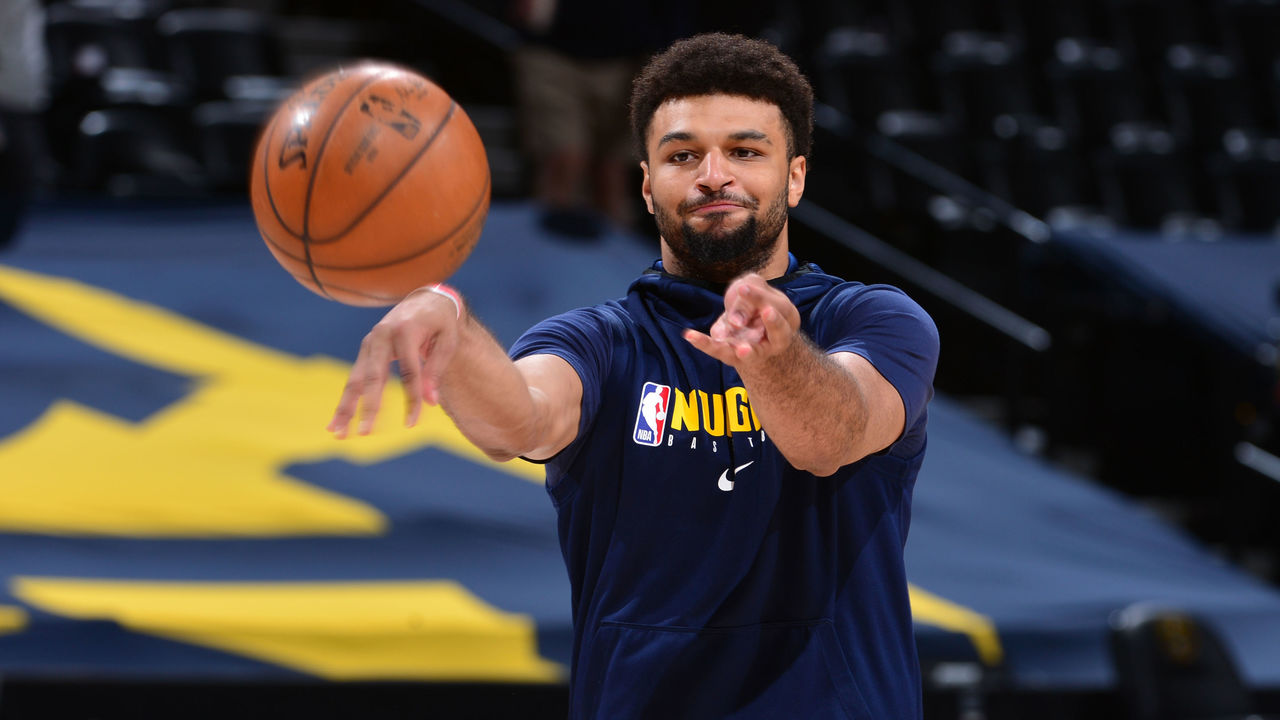 Led by the incomparable Nikola Jokic in his second straight MVP campaign, the 2021-22 Denver Nuggets won 48 games despite a disastrous bench and one of the league's least productive backcourts - both byproducts of them getting a grand total of nine games from their second- and third-best players.
In the handful of games they played between acquiring Aaron Gordon at the 2021 trade deadline and losing Jamal Murray to an ACL tear just over two weeks later, the Nuggets were 8-1. Their starting lineup, which remains intact apart from Will Barton, outscored opponents by 43 points across 110 minutes during that stretch. If those games weren't sufficiently illustrative of what a fully whole version of the Nuggets could accomplish, then perhaps last year's relative success was enough to whet fans' appetites for a season in which both Murray and Michael Porter Jr. will be back in the fold.
While Porter remains a vital piece of Denver's core and a major swing factor in his own right, the team's fortunes rest far more heavily on Murray's form. His ball-handling, pull-up shooting, playmaking, off-ball ingenuity, and synergy with Jokic can't be replicated by anyone else on the roster. After spending the better part of five years perfecting it, Murray's two-man dance with Jokic became functionally unstoppable before his injury.
Because of all the different things both could do with and without the ball, there were near-infinite permutations that could flow out of their elbow sets, dribble handoffs, and high pick-and-rolls. Opponents were increasingly forced to blitz or switch those actions to account for Murray's pull-up jumper, which left Jokic in position to either carve up defenses in four-on-three scenarios, launch open pick-and-pop threes, or go to work against smaller defenders in the post. For as transcendent as Jokic is individually, he's always been amplified by Murray's ability to share the burden of shot creation and peel away defensive attention.
With both of them on the floor in 2020-21, the Nuggets posted a bonkers 122.4 offensive rating and outscored teams by 11.5 points per 100 possessions. Murray was in the midst of his best pro season, posting career highs in 2-point (52.3%) and 3-point (40.8%) percentages while slashing his turnover rate to a career low and continuing to sharpen his point-of-attack defense. He likely won't be playing at that level immediately upon his return, but if he can get there by season's end, the Nuggets will have a legitimate title shot. Heck, they might be the favorites to come out of the West.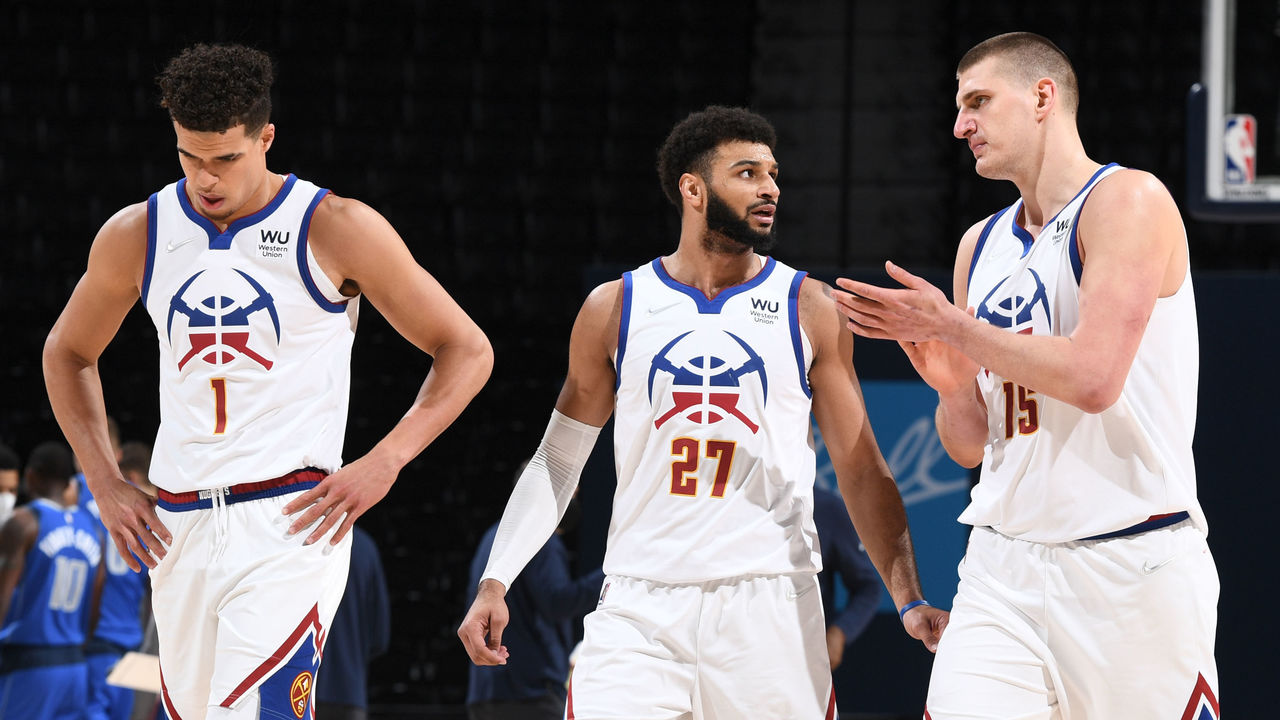 Denver's offseason moves said a lot about the front office's faith in Murray's ability to meet his pre-injury standard - namely, the trade that sent Barton and Monte Morris to the Wizards in exchange for Kentavious Caldwell-Pope and Ish Smith. It was a sensible deal in a vacuum: Barton was coming off a disappointing season, while Caldwell-Pope is a plug-and-play 3-and-D specialist who should fit beautifully with the team's starting unit and shore up its perimeter defense.
But Caldwell-Pope is primarily a play finisher, and moving Barton and especially Morris lopped off a big chunk of the Nuggets' complementary ball-handling. It means Murray will have to shoulder a whole lot of that responsibility in his return from an 18-month layoff.
Of course, it helps that Jokic can play the part of a 7-foot point guard. Second-year guard Bones Hyland might also be ready to step into a larger initiating role. And the additions of Caldwell-Pope and free-agent signee Bruce Brown should alleviate a lot of defensive pressure from Murray as he works his way back to peak form.
Murray himself has cautioned against expecting too much from him too soon, telling reporters that he's "going to come back with a slightly new style" and that "those first few games are going to be kind of rough." What will that new style entail? Because Murray's old style was kind of perfect for this team.
The Nuggets are talented and deep enough to weather a few experimental, feel-out months from their second star during the regular season. But to make a deep playoff run, they'll need the version of Murray whose breakout once changed what was possible for them.
Comments
✕
The fate of the West may rest with a trio of returning stars
  Got something to say? Leave a comment below!