NBA Sixth Man of the Year rankings
With the 2021-22 campaign nearly at the quarter mark, end-of-season awards are starting to shape up.
Reigning Sixth Man of the Year Jordan Clarkson is mired in a slump to start the term, meaning the annual distinction for the NBA's best reserve is up for grabs. Here's a look at the top candidates so far:
5. Jalen Brunson, Dallas Mavericks
Dallas Mavericks guard Jalen Brunson finished fourth in voting last year. This season, Brunson has become the Mavs' ultimate utility man, both coming off the bench and starting in place of the injured Luka Doncic. Brunson is posting career highs in points (15.1), rebounds (4.4), and assists (5.3) through 18 games.
Over three outings without Doncic, Brunson, 25, has 18/6/9 splits while starting in the Slovenian talisman's stead. With Doncic in the lineup, Brunson takes over when he needs a breather and provides ball-handling support while playing alongside him. Not an insignificant contribution from one of the game's best unassuming reserves.
4. Dennis Schroder, Boston Celtics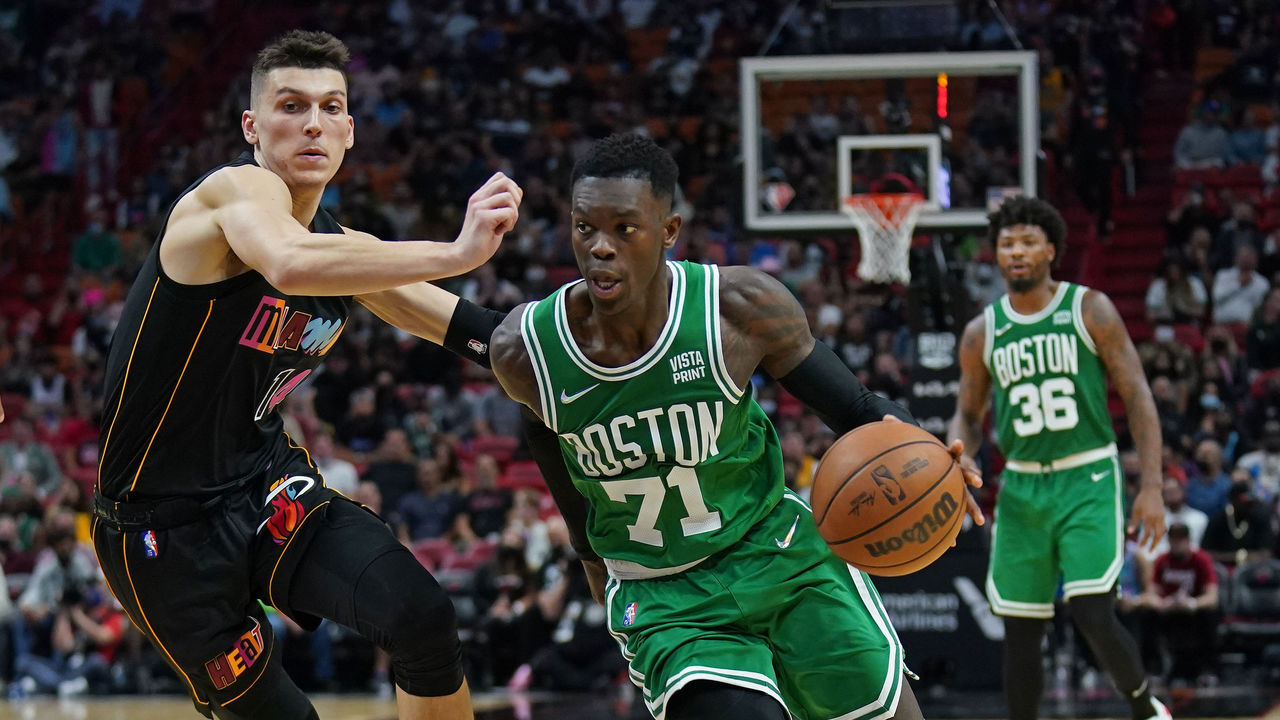 Boston Celtics point guard Dennis Schroder had a rough offseason. After rejecting the Lakers' four-year, $84-million extension offer in March to pursue a more lucrative deal in the summer, Schroder instead penned a one-year, $5.9-million contract with the Celtics in August. Naturally, the German purveyor of multi-chromatic manes and shifty dribbles became a focal point of mockery. Bet on yourself ... sometimes.
Fast forward a few months, and Schroder is shining in his role as Marcus Smart's deputy with 17.5 points and 4.9 assists in 33 minutes per contest. The 28-year-old finished second in Sixth Man of the Year voting in 2019-20 and is again excelling as a backup difference-maker. Schroder's pace of play, versatility, and adeptness at playing alongside other ball-handlers is an asset for first-year bench boss Ime Udoka.
3. Carmelo Anthony, Los Angeles Lakers
When Los Angeles Lakers exec Rob Pelinka assembled the retirement home version of the Avengers in the offseason, there were several concerns about continuity. Through nearly a quarter of the campaign, most of those worries have not been remedied, though the play of Carmelo Anthony has been one pleasant surprise. The 37-year-old future Hall of Famer's silky stroke has been the perfect floor spacer for a team with glaring spacing issues.
Anthony is averaging 15.0 points on 45% shooting from the field, his best mark since 2007-08. He's also making 44% of 6.5 attempts from deep per game. Like a Ray Allen or J.R. Smith before him, Anthony has been a model complement to LeBron James and Russell Westbrook's drive-and-kick capacities, begging the question: why didn't Melo and Bron play together earlier in their coextensive 19-year careers? No time like the present.
2. Montrezl Harrell, Washington Wizards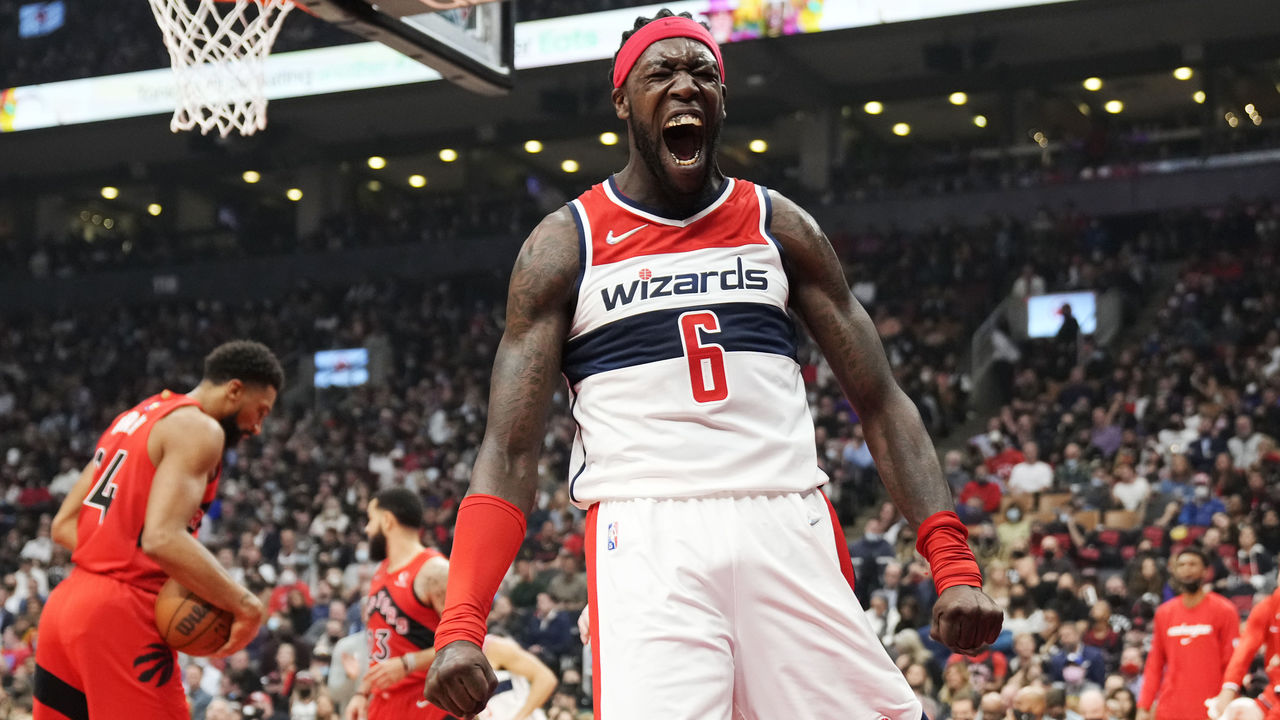 Washington Wizards general manager Tommy Sheppard is the early front-runner for Executive of the Year after orchestrating a five-team deal for Westbrook that saw the Wizards acquire Kyle Kuzma, Kentavious Caldwell-Pope, Montrezl Harrell, Aaron Holiday, and Spencer Dinwiddie. The five newcomers have all contributed to the Wizards' fine start to the season, with Harrell again proving his worth as one of the NBA's elite bench bigs.
The 27-year-old is in the running for a second Sixth Man of the Year crown courtesy of an astoundingly efficient start to the campaign. Harrell has appeared in all 18 games and is currently first in the league in offensive rating (138.5), third in true shooting percentage (.695), and fifth in win shares (3.2). He's also sixth among all players in value over replacement, a remarkable return for someone averaging 28.1 minutes per contest.
1. Tyler Herro, Miami Heat
Tyler Herro's sophomore bid didn't meet the lofty expectations established by a standout rookie campaign. Things looked rosier in the offseason after a Summer League in which he poured in 20.8 points per game - prompting a comparison that was met with ridicule: "The young guys coming up in the league who can be All-Stars, superstars one day - Luka (Doncic), Trae (Young), Ja (Morant) ... my name should be in that category too," Herro said in October. When self-belief becomes hubris.
The Miami Heat sharpshooter decided to put up, not shut up, and so far, so good: the 21-year-old is posting career marks in points (21.8), rebounds (5.7), assists (3.7), and field-goal percentage (.454). Herro also scored 157 points in the Heat's opening seven contests - the most by a player off the bench over that span since 1975 - and he leads the NBA in minutes per game by a reserve at 33.6. Talk about speaking things into existence.
Honorable mentions: Jordan Poole (Golden State Warriors), Buddy Hield (Sacramento Kings), Derrick Rose (New York Knicks), Jordan Clarkson (Utah Jazz)
Comments
✕
NBA Sixth Man of the Year rankings
  Got something to say? Leave a comment below!