Who ya got? Previewing Lakers vs. Suns
The Suns' reward for finishing with the league's second-best record and ending an 11-year playoff drought is ... drawing the defending champion Lakers in the first round.
With LeBron James and Chris Paul set for their first-ever postseason meeting, NBA feature writers Joseph Casciaro and Joe Wolfond are here to break the series down.
Prediction
Casciaro: Lakers in 6
I can't stress enough how bad of a break this is for Phoenix.
The Suns played at a 58-win pace - prorated to an 82-game schedule - and were one of the few teams to check every championship box from a statistical perspective this season. Phoenix is a wing scorer away from being a clearer contender but can win a title as presently constructed if things break right. And drawing the LeBron James and Anthony Davis-led Lakers in the first round of the playoffs is the exact opposite of things breaking right.
Chris Paul and Devin Booker are a star backcourt pairing made in heaven. The Suns are well balanced on both ends of the court - boasting the kind of big wing stoppers (Mikal Bridges and Jae Crowder) you need against James - and own home-court advantage. But sometimes a postseason prediction is as simple as asking, "Can you see LeBron and Co. bowing out in the first round?" My answer is no.
There are also tactical reasons to like Los Angeles in this matchup.
Between Alex Caruso, Kentavious Caldwell-Pope, Wes Matthews, and the defensively improved Dennis Schroder, the Lakers have the defensive backcourt depth to consistently trouble Paul and Booker - or at least make them work. And as is often the case, Davis creates a conundrum L.A.'s opponents aren't equipped to solve.
If the Lakers go to smaller lineups with Davis at center early and often, Phoenix's uplifting campaign might crash and burn before the Suns even know what hit them.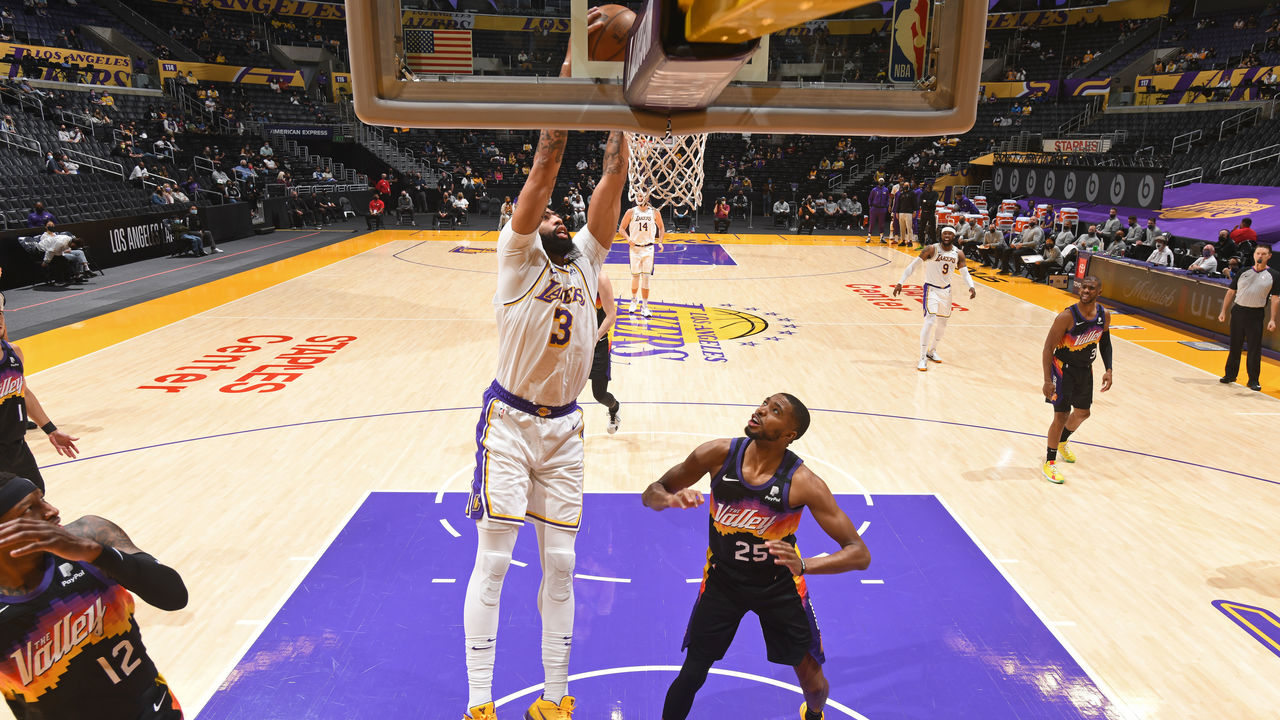 Wolfond: Lakers in 6
If Phoenix's big-picture goal is simply to elongate its first playoff appearance in over a decade, then yes, this is a terrible draw. If the goal is to win a championship and you take for granted that the team would have to go through L.A. at some point to get there, then I'm pretty sure this is the best time to play the Lakers. They squeaked out a win over the Warriors in the play-in, but that game didn't exactly alleviate concerns about the health and rhythm of L.A.'s two superstars.
James and Davis dialed it up in the second half, particularly at the defensive end, but there were long stretches in which they looked sluggish, unexplosive, and completely disengaged from the offense. James having to pace himself in such an important game is a bit worrying. The Lakers can't afford to ease their way into this series the way so many LeBron-led teams have done in the past. The Suns are too good. They absolutely have the juice to win this.
And yet, I still can't bring myself to pick them. Part of the reason is just a basic feeling of needing to see it to believe it, both in terms of an inexperienced Phoenix side living up to the playoff moment and LeBron losing a first-round series (something he's still never done). Like you, I feel pretty good about L.A.'s options for guarding Paul and Booker, and I think the team's Davis-at-center lineups have the switchability to flatten the Suns out and stifle their beloved Spain pick-and-rolls.
I also worry a bit about how Deandre Ayton will fare in his playoff debut. I actually think he'll be fine at the defensive end in this series, but I don't see him having much of an offensive impact against the Lakers' front line, which just leaves a lot on the backcourt's plate. That could prove especially tough for Booker if LeBron is hunting him at the defensive end.
Series X-factor
Casciaro: Andre Drummond's playing time
If L.A. wants to establish its clear advantage in this series early on and wants to put pressure on a mostly inexperienced Phoenix team, the club will either start small with Davis at center or start Marc Gasol. If the Lakers want to get cute and toy with the Suns, making their job as defending champions harder than it needs to be, they'll continue to insist on starting Drummond.
The veteran big man has some utility in this series, particularly against Dario Saric and Phoenix's undersized reserves, as mentioned in our playoff preview podcast. But there's no justification for starting him.
Gasol can stretch Ayton out on L.A.'s offensive end while containing him with old man strength on the defensive end. Davis should dominate the young center in any scenario. But Drummond's presence will keep Ayton close to the rim when the Lakers are attacking, clogging up driving lanes for James, Schroder, and Co. while reinforcing the Suns' defense.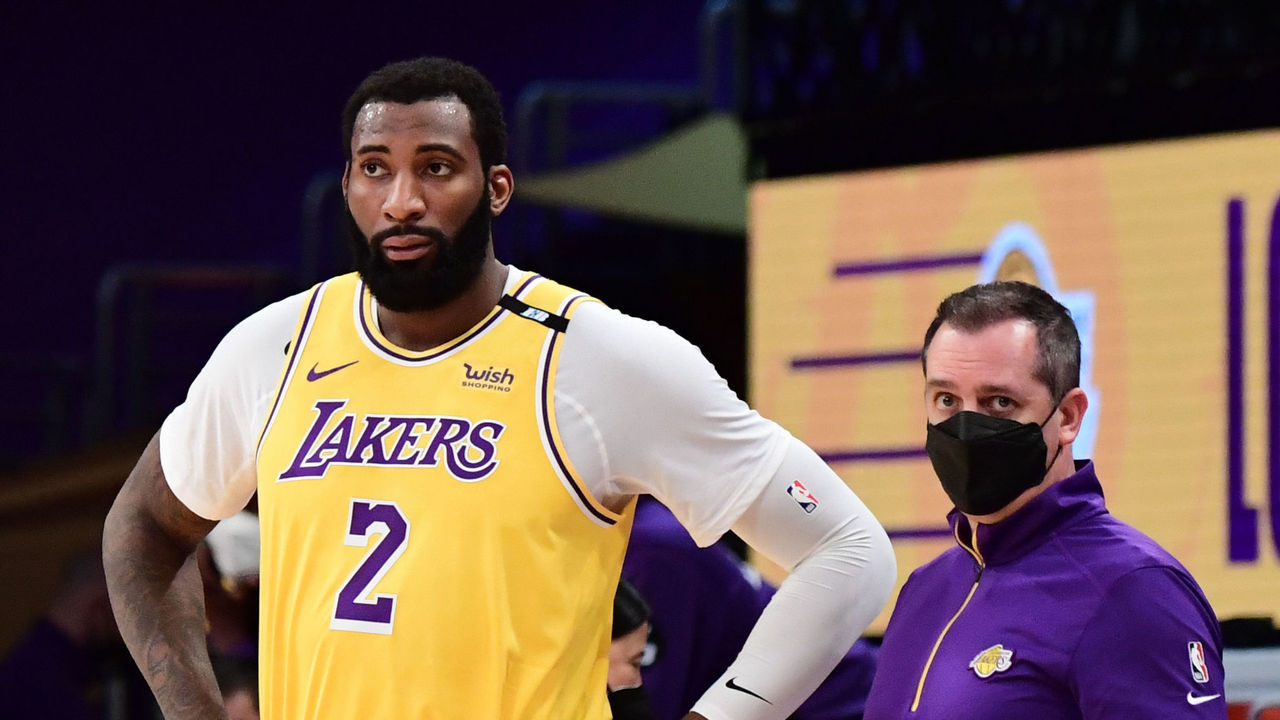 Wolfond: Jae Crowder
Crowder is probably going to start out as the primary defender on Davis, but he'll undoubtedly see plenty of time on James in this series as well. The forward's individual defense against those guys will be one of the biggest hinges this series will swing on.
Davis has the size to shoot over him, but Crowder has the strength and physicality to keep Davis from getting comfortable in the post. I'd expect to see a lot of fronting (like we saw when Crowder guarded Davis in last year's Finals), and Phoenix does an excellent job of having help ready on the back side when it fronts.
Crowder's ever-streaky shooting will be another swing factor. He's usually the most logical Suns perimeter player for opposing defenders to help off of, which is why the ball so often finds him beyond the arc when Phoenix gets it swinging around. Crowder led the team in 3-point attempts this season, and his 38.9% mark was the second best of his career. Help-conscious L.A. will dare him to prove that mark's real.
In other words, Crowder is arguably going to be the linchpin of the Suns' defense, and he needs to make the Lakers respect his outside shot for Phoenix's offense to operate at its highest frequency. On top of all that, he's basically the Suns' only player outside of Paul with meaningful playoff experience, so younger players will look to Crowder as an emotional bellwether as they navigate their first postseason foray. No pressure.
Comments
✕
Who ya got? Previewing Lakers vs. Suns
  Got something to say? Leave a comment below!