Hall of Fame debates are a staple of sports arguments - whether a player's amassed the credentials to be honored among the best in their sport is prime fodder for discussion over a beer. We're spotlighting a collection of players who we believe either deserve the distinction but haven't yet been inducted, or don't quite measure up but had a great impact on their franchise or sport.
The lead news story of March 7, 1970, was an afternoon solar eclipse, the first seen in parts of the United States since 1925. The New York Times' front page the following morning described crowds of people in parks and on street corners observing the phenomenon for the first time in their lives.
Those who chose to crowd University of Dayton Arena that night witnessed an even rarer event: The NCAA Tournament's first - and so far, only - 60-point game.
Playing before the 3-point line was established in college basketball, Notre Dame's Austin Carr attempted 44 shots and made 25, shot 11-of-14 from the free-throw line, and finished with 61 points in a 112-82 win over Ohio in a first-round Mideast Region game. He knocked down shots from as far away as 35 feet. And he was far from a one-hit wonder.
Fifty years later, Carr still holds the NCAA Tournament single-game records for points, field-goal attempts, and field goals made. He also holds the tournament record for career scoring average with a mark that may never be surpassed: In seven tournament appearances, Carr averaged 41.3 points per game.
The greatest scorer in NCAA Tournament history and a No. 1 overall NBA draft pick, Carr's accomplishments deserve a second look from the Basketball Hall of Fame.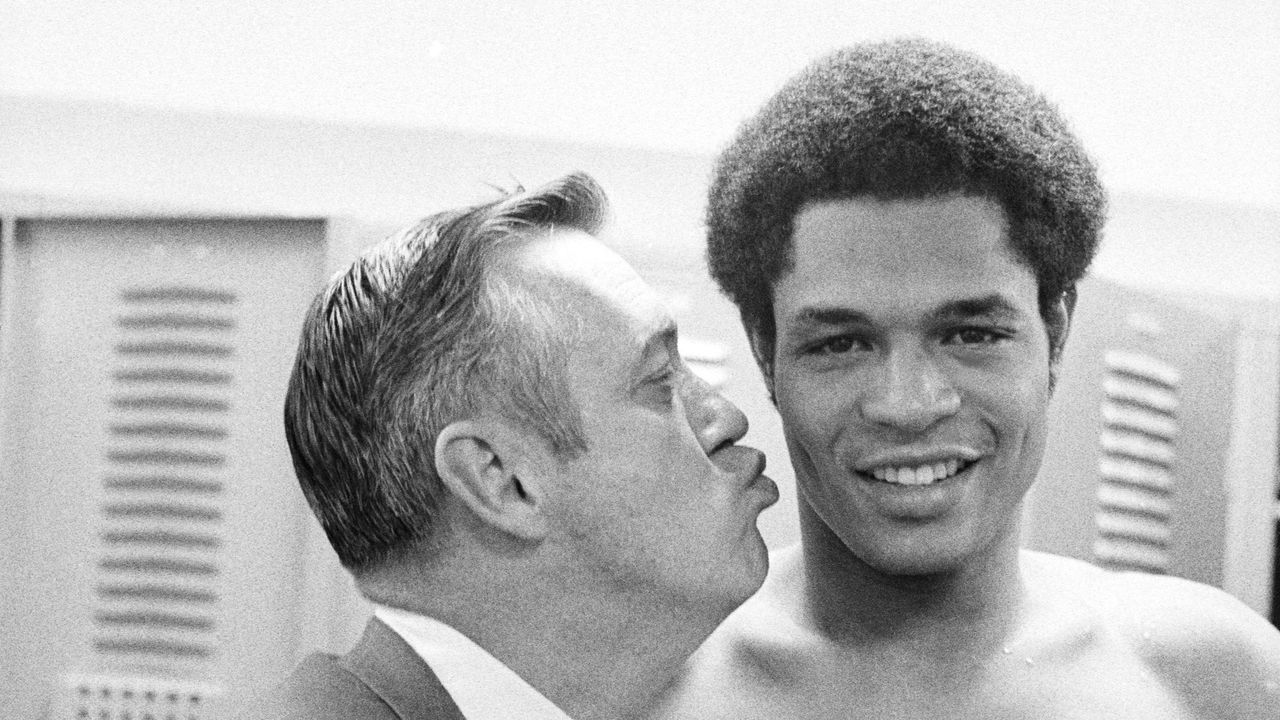 Carr, a 6-foot-4 shooting guard from Washington, D.C., entered college basketball at a time of high scores and high scorers. In 1967-68, the season before Carr first started at Notre Dame, Houston's Elvin Hayes averaged 33.4 points and 19.4 rebounds in the NCAA Tournament. Pete Maravich averaged 44.2 points per game from 1967-70 at LSU - a career scoring average that is also unlikely to be outdone anytime soon.
As a sophomore in 1968-69, Carr led Notre Dame in scoring at 22.1 points per game. His first taste of the NCAA Tournament was his only poor performance in March; he scored six points (on 1-of-6 shooting) in a three-point loss to Miami (Ohio).
His junior year is when he - and Notre Dame - really took off.
The Fighting Irish rose from 58th to sixth in offense, averaging 93.5 points per game as a team. Carr led the way with averages of 38.1 points and 8.3 rebounds, becoming the second player (after Maravich) to score 1,000 points in a season. He trailed Maravich, who averaged 44.5 points per game, but Carr shot 55.6% from the field while Maravich shot 44.7%. Notre Dame spent much of the season ranked in the top 20 and returned to the 25-team NCAA Tournament field.
The video from the record-setting game against Ohio is in blurry black and white. The sound is fuzzy. But it exists - nearly seven minutes of highlights showing Carr's historic performance. He scores his first two points on a strong drive and finish in the paint. The next two come via a baseline fadeaway. Then he gets behind the defense for a fast-break layup.
What follows is a flurry of smooth jumpers and nimble finishes. He scored 22 of Notre Dame's first 28 points and 35 of its 54 in the first half. He began the second half by stealing a pass and going coast to coast. Ohio had no chance.
"The ball was flowing," Carr told the Associated Press in 2015. "Most of my game was without the ball and Jackie Meehan, our point guard, he would get you the ball right where you could do something with it, and that night we were just clicking right away and the ball was feeling good going in and I just kept going."
Five days later, Carr and Notre Dame braced for Kentucky. Though the Fighting Irish lost 109-99, Carr put on another show. He scored 52 points on 22-of-35 shooting to go with eight rebounds, individually outdueling Kentucky star Dan Issel, who scored 44 points.
Carr finished the tournament with 45 points in a consolation-game loss to Iowa, completing a three-game run in which he averaged 52.7 points.
With Maravich off to the pros after 1970, Carr was the best player in college basketball in 1970-71. He averaged 38 points and 7.4 rebounds per game and won the Naismith Player of the Year award. He scored 50 in a regular-season victory over Kentucky and 46 against top-ranked, undefeated UCLA - the most points an individual player ever put up against a John Wooden-coached team. The Bruins went on to win 88 consecutive games after that loss.
Again, Carr saved some of his best work for March. In an opening-round game against TCU, Carr posted the third 50-point tournament game of his career, scoring 52 on 20-of-34 shooting. After recording only 26 points in a loss to Drake, Carr ended his Notre Dame career with 47 points and 12 rebounds in a loss to Houston. He averaged 41.7 points per game in the 1971 tournament.
Yes, Carr holds the second-best scoring average in tournament history, too.
He left South Bend having scored 289 points in seven tournament games at a 52% clip from the field. The Cleveland Cavaliers made Carr the No. 1 pick in the 1971 NBA draft.
NCAA Tournament record, points in an individual game
| Player | School | Date | Points | Opponent |
| --- | --- | --- | --- | --- |
| Austin Carr | Notre Dame | 3/7/1970 | 61 | Ohio |
| Bill Bradley | Princeton | 3/20/1965 | 58 | Wichita State |
| Oscar Robertson | Cincinnati | 3/15/1958 | 56 | Arkansas |
| Austin Carr | Notre Dame | 3/12/1970 | 52 | Kentucky |
| Austin Carr | Notre Dame | 3/13/1971 | 52 | TCU |
| David Robinson | Navy | 3/12/1987 | 50 | Michigan |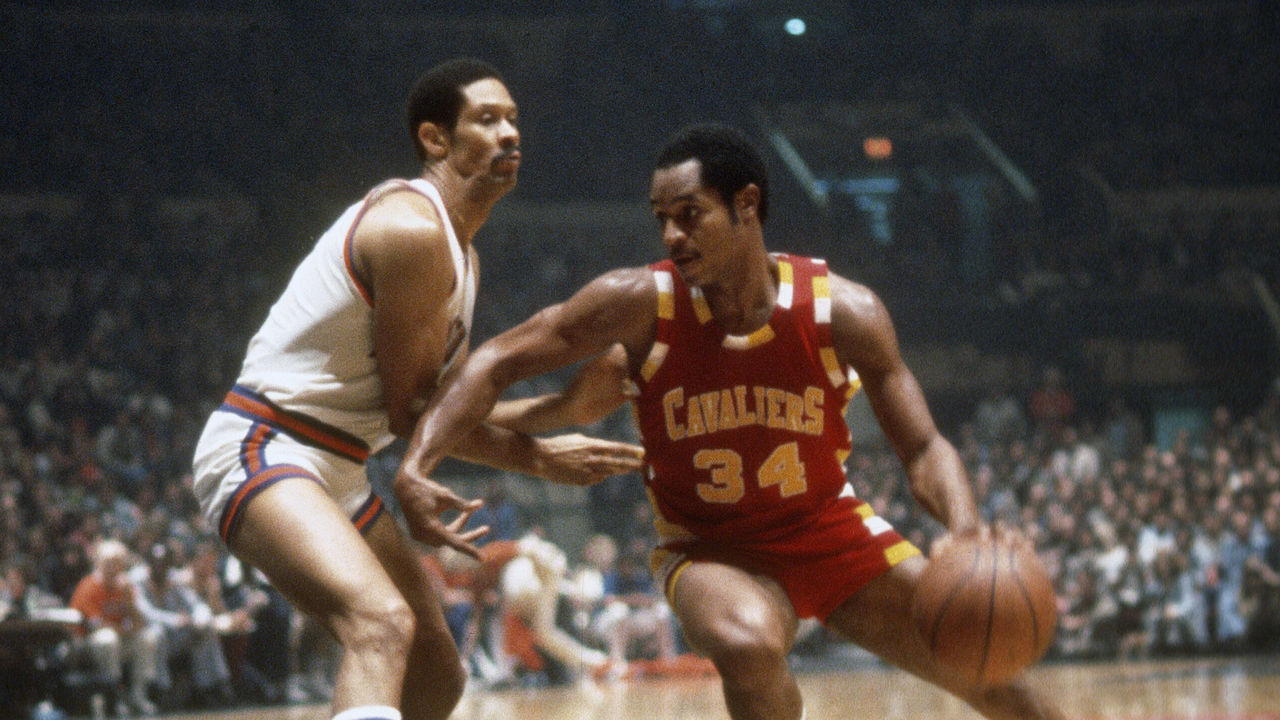 Carr's NBA career was solid by most standards, even if it paled in comparison to his accomplishments in college. He averaged better than 20 points per game in his first three seasons, making the All-Star team in 1973-74. A knee injury cut his following season in half, but he did return to help Cleveland, a six-year-old franchise, make the playoffs for the first time in 1975-76. He averaged 15.4 points per game over a 10-year career. Had he remained healthy, he almost certainly could have accomplished more. Since retiring from playing, he has remained around basketball, serving as a color commentator for Cavs games.
Carr was inducted into the College Basketball Hall of Fame in 2007. So why not Springfield, too? The Basketball Hall of Fame honors the top players, coaches, and contributors to the game at all levels. While highlighted by Kobe Bryant, Tim Duncan, and Kevin Garnett, the 2020 class included three college coaches - Eddie Sutton, Kim Mulkey, and Barbara Stevens.
Carr set records in college basketball that may never be broken. No list of the greatest college players of all time could be complete without him.
No basketball Hall should be complete without him, either.
Mark Cooper is theScore's NCAA writer.