A few select players have taken the next step in their respective careers during the 2019-20 NBA campaign, showcasing extraordinary on-court improvements that have benefitted their clubs.
It felt like it was only a matter of time until some of these players truly arrived as future stars of this league. Others took more unheralded routes, capitalizing on increased minutes and added opportunity to burst onto the scene.
With that in mind, here are theScore's top five candidates for this season's Most Improved Player award as the stretch run approaches:
5. Jaylen Brown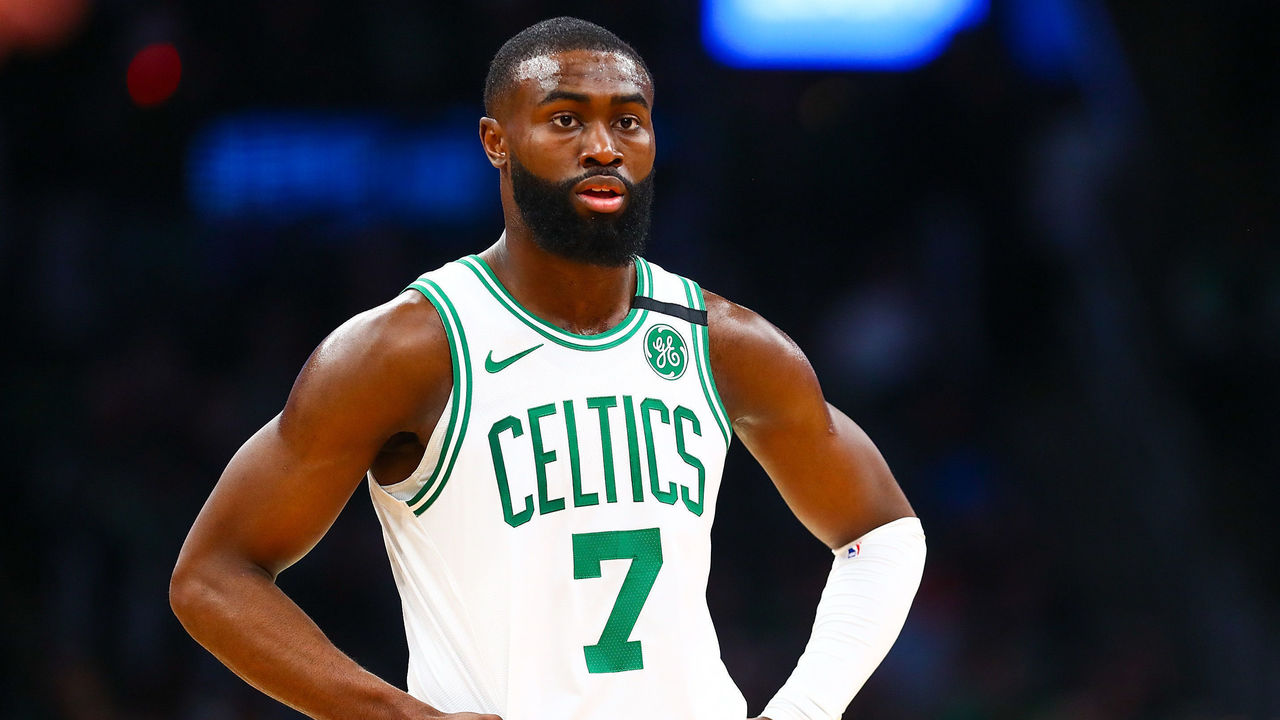 20 points, 6.8 rebounds, 2.4 assists, 1.2 steals in 33.4 minutes per game
In October, Celtics president of basketball operations Danny Ainge demonstrated his faith in Brown's development by signing the 2016 first-round pick to a four-year, $115-million contract extension. Three months later, Ainge's decision has proved unquestionably worthwhile given what the 22-year-old has accomplished on the court so far this season.
The fourth-year swingman has finally put the pieces together, serving as a dynamic scorer who compliments Kemba Walker and Jayson Tatum in Boston's balanced offensive hierarchy. He's upped his scoring average by seven points per game compared to last season, thanks largely to career-high shooting percentages across the board.
It's worth remembering that Brown played an essential role in helping Boston get within one game of the NBA Finals as a sophomore two seasons ago. If the Celtics wind up making noise in the playoffs this year, Brown is undoubtedly going to be a significant reason why.
4. Shai Gilgeous-Alexander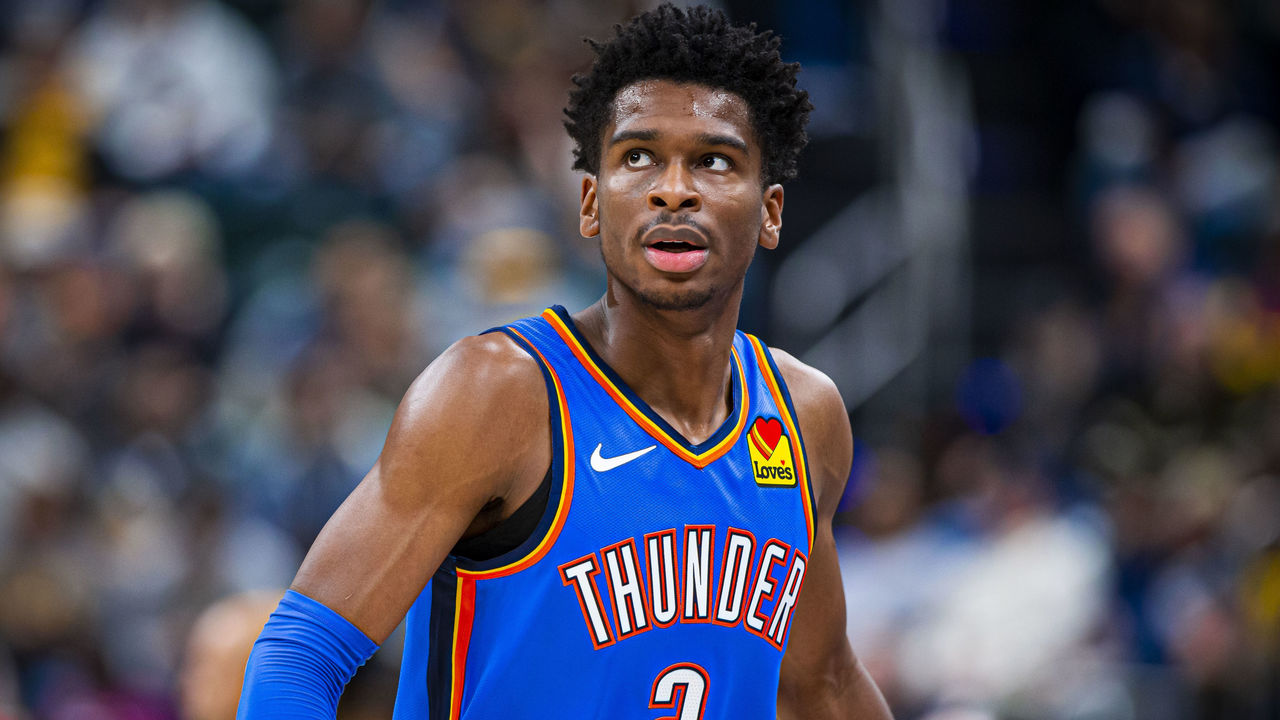 19.8 points, 5.9 rebounds, 3.1 assists, 1.2 steals in 35.5 minutes per game
Few expected the Oklahoma City Thunder to remain in the Western Conference playoff mix this season after trading away franchise stars Russell Westbrook and Paul George in the summer. But lo and behold, here they are, comfortably holding a playoff spot past the halfway point of the 2019-20 campaign. Gilgeous-Alexander, the key return in the trade sending George to the Clippers, is one of the main reasons for that.
Playing alongside one of the greatest point guards of all time in Chris Paul has done wonders for the Canadian's development, particularly when it comes to honing his scoring abilities as an off-ball threat.
The native of Hamilton, Ontario, has nearly doubled his scoring average compared to last season, despite only playing about nine more minutes per game. Among three-man lineups that have played at least 200 minutes together this season, Gilgeous-Alexander, Paul, and Dennis Schroder constitute the league's top trio in both offensive rating and net rating, which speaks to the 21-year-old's important role in the Thunder's winning ways.
3. Devonte' Graham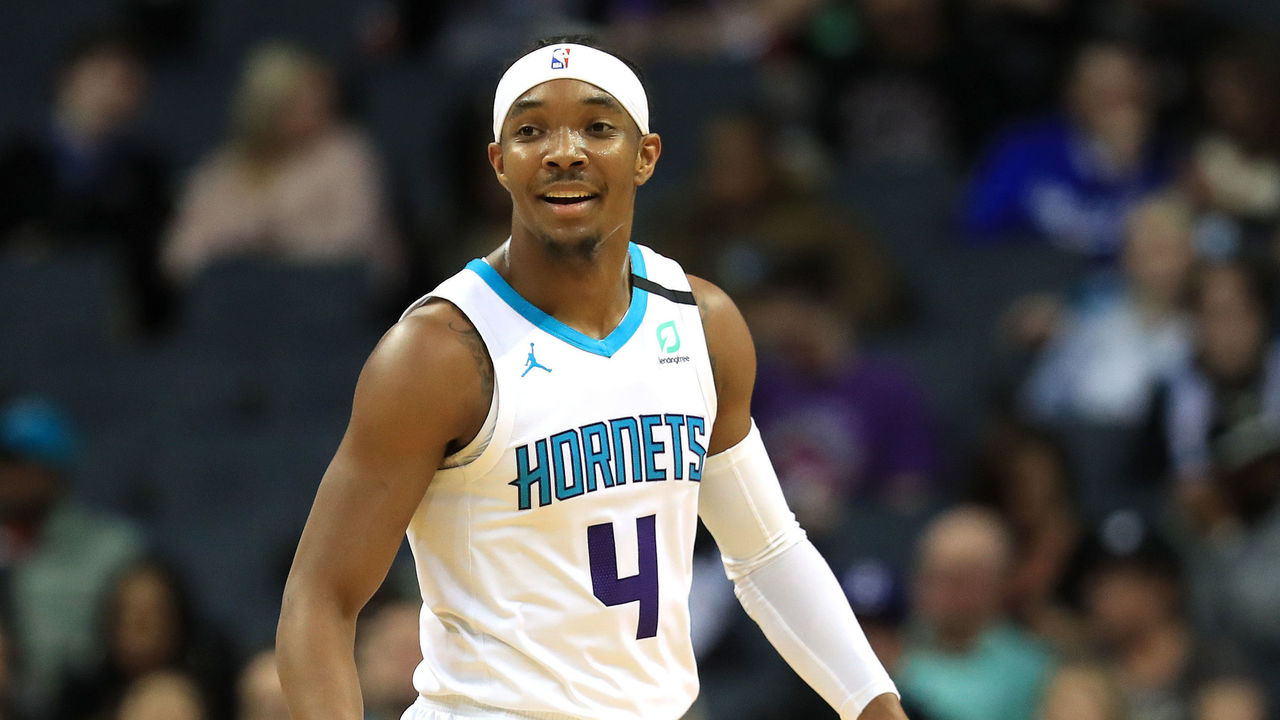 18.6 points, 7.7 assists, 3.6 rebounds, 0.9 steals in 35.2 minutes per game
Graham has taken full advantage of Walker's departure to emerge as the new lead guard for a Charlotte Hornets team that entered the season devoid of proven scoring options.
The 24-year-old has upped his scoring average from just 4.7 points per game as a rookie to 18.6 in 2019-20, and he's drastically increased his assist total from 2.6 per contest last season to 7.7 this year. The statistical spike makes sense since Graham regularly has the ball in his hands and initiates offense at a higher rate than he did previously, but that shouldn't detract from his tremendous production and positive impact on his teammates' play. The Hornets score an additional 11.8 points per 100 possessions with the former Kansas Jayhawk on the floor, placing Graham in the 98th percentile in that regard.
Charlotte currently finds itself sliding out of the playoff picture after a hotter-than-expected start to the campaign, but Graham is hardly the one to blame for that regression.
2. Bam Adebayo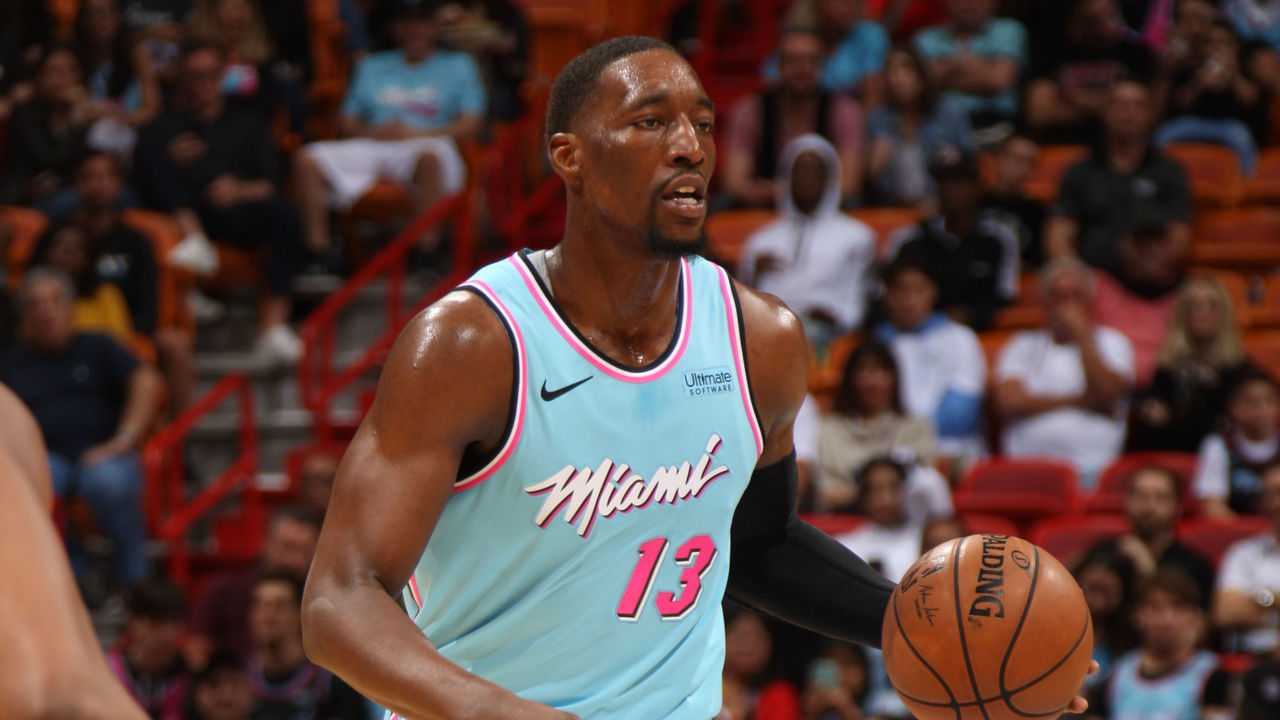 16 points, 10.5 rebounds, 4.7 assists, 1.2 steals, 1.2 blocks in 34.5 minutes per game
Adebayo's development as a do-it-all Swiss Army Knife has been one of the driving forces behind the Miami Heat's impressive play this season.
Able to guard any position, Adebayo has a legitimate shot at landing on an All-NBA team by season's end. The third-year big man's improved playmaking has also helped him emerge as a hybrid point-center, embodying the positionless style of basketball toward which the league is trending. The trade sending Hassan Whiteside out of Miami opened the door for Adebayo to take the reigns as the Heat's starting center, and he hasn't looked back since. Excluding free-throw percentage, all of the 22-year-old's traditional statistics have improved from last season.
If Adebayo can improve his jump shot as he has every other element of his offensive game - he's connected on 39.5% of his jumpers on 152 attempts this season - the sky really is the limit for this dynamic budding star.
1. Brandon Ingram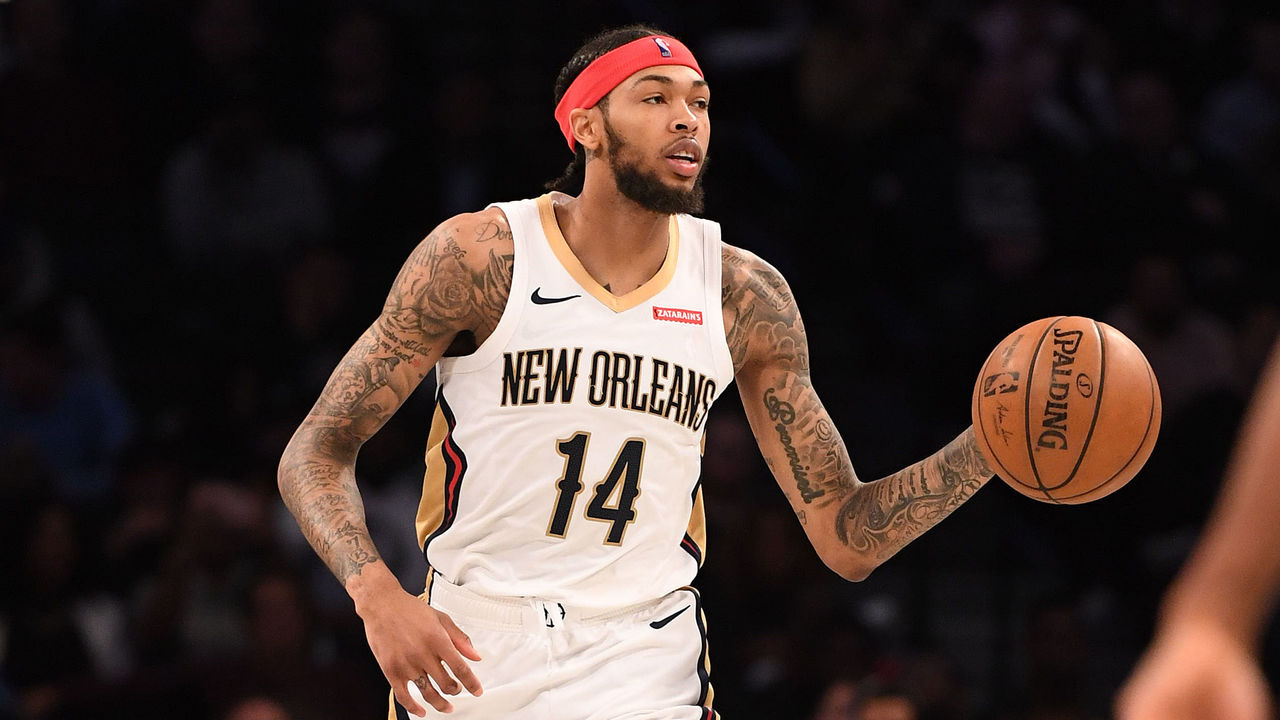 25.6 points, 6.7 rebounds, 4.4 assists, 0.9 steals, 0.8 blocks in 34.7 minutes per game
A change of scenery from Los Angeles to New Orleans has done wonders for Ingram, who's finally realizing his immense potential as the No. 1 option for a Pelicans team in the thick of the Western Conference playoff race.
Ingram has increased his scoring average by more than seven points per game compared to last season, largely because of a much-improved shooting touch and willingness to expand his range beyond the arc. After averaging 2.3 long-range attempts for the Lakers, the former Duke product has nearly tripled that output so far in New Orleans, taking 6.2 treys per game while connecting on 39.9% of those looks.
With Zion Williamson finally set to arrive after missing the first half of the campaign, Ingram's work to keep the Pelicans afloat and in the playoff mix makes him this season's top candidate for the distinction of Most Improved Player.
(Statistics source: Cleaning The Glass, NBA.com)
Honorable mention: Domantas Sabonis