Although the New Orleans Pelicans entered the lottery with just a six percent chance at securing the top pick, the franchise emerged as the future home for Zion Williamson. With the top 14 selections officially set, theScore offers an in-depth look at the most realistic option for each team.
1. Pelicans - Zion Williamson, F, Duke
Sorry, Knicks fans. The curse continues in the Big Apple as the Pelicans land the top pick for the first time since drafting Anthony Davis in 2012.
Williamson will make an immediate impact for the Pelicans on both ends of the floor. His ability to dominate in transition is his most notable offensive skill but it's his game-changing defense that will serve as his best asset. The 6-foot-7, 285-pound wonder can defend five positions, play passing lanes, and protect the rim with the best of them.
If this is really the end of Davis' time in Louisiana, Williamson will serve as a perfectly acceptable replacement.
2. Grizzlies - Ja Morant, G, Murray State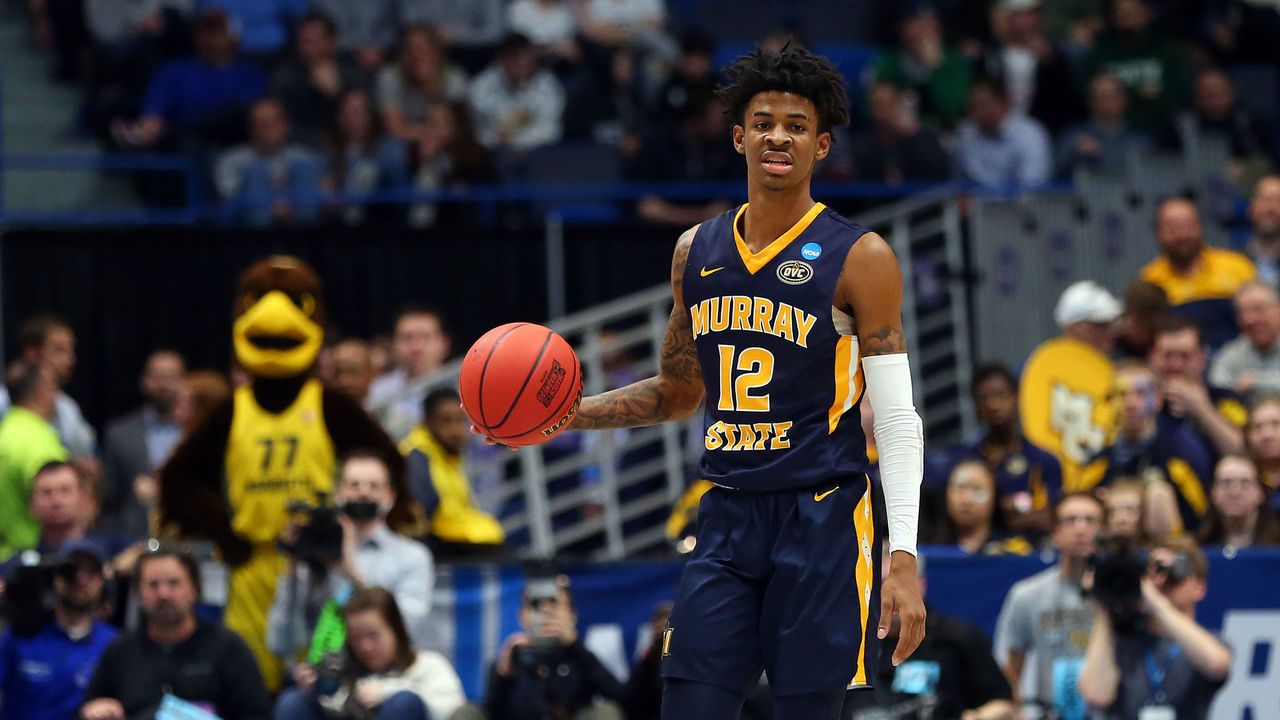 The Grizzlies lucked out by jumping six spots in the lottery and now have a shot at grabbing their point guard of the future. This could mean the end of Mike Conley's tenure, as Morant is the logical pick to plug in beside Jaren Jackson Jr.
If Morant's tournament 3-point shooting is real (connected on 7-of-8 from behind the arc), the electric point guard could develop into the best offensive prospect in the draft. He's already the best passer in the class after becoming just the second player in NCAA history to average a double-double with assists.
3. Knicks - RJ Barrett, G/F, Duke
It isn't No. 1 overall, but at least the Knicks landed in the top three of a top-heavy draft. Landing Barrett is a reasonable consolation prize and could serve as a decent trade chip if the team hopes to pursue a superstar via trade in the offseason.
Questions surrounding Barrett's inconsistency at Duke leaves many wondering what his overall on-court value will become, but rest assured, the Canadian star will have an opportunity to flourish if he's surrounded by legitimate floor spacing. Barrett has the natural build and skill of a prototypical scoring wing and should eventually develop into an All-Star.
4. Lakers - De'Andre Hunter, F, Virginia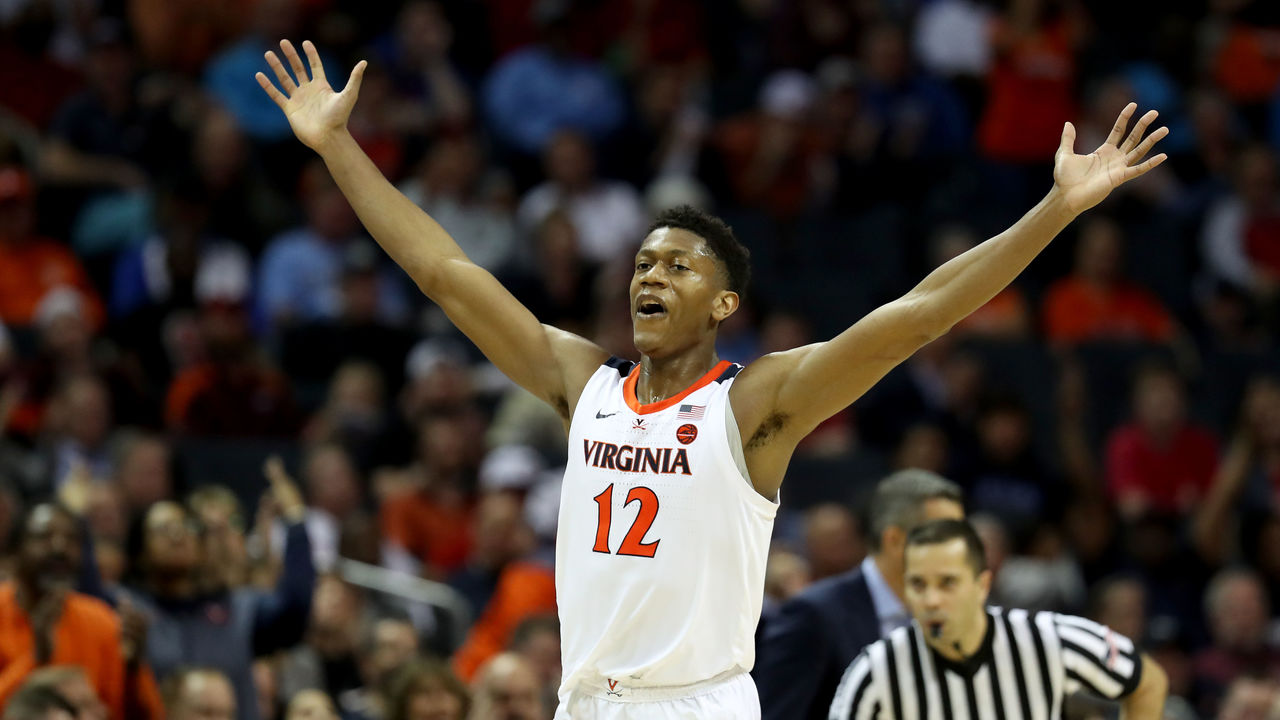 Will the Lakers keep this pick? L.A. jumped seven spots and have a chance to draft a legitimate two-way threat in Hunter, who can immediately help LeBron James. However, it's possible the Lakers move the pick with hopes of acquiring a seasoned sidekick for their superstar.
Regardless, there's always a place for elite 3-and-D prospects and any team will be happy to have Hunter as a key offensive spacer and potential All-NBA defender. The 6-foot-7 star showed his value when he suffocated Texas Tech's Jarrett Culver in the national final while dropping a career-high 27 points to help Virginia win its first championship in school history.
5. Cavaliers - Jarrett Culver, G/F, Texas Tech
The Cavaliers didn't get the usual lucky bounce from the ping-pong balls they've grown accustomed to, dropping three spots to fifth overall. However, they'll have an opportunity to bring in a high-ceiling star to play beside Collin Sexton in the backcourt.
Although there were some difficult times in Culver's path to the NCAA Tournament final, the 6-foot-5 guard remains among the most intriguing prospects in basketball. His size and elite potential on both ends make him a perfect fit for a Cavaliers team that lacks a bonafide perimeter threat.
6. Suns - Darius Garland, G, Vanderbilt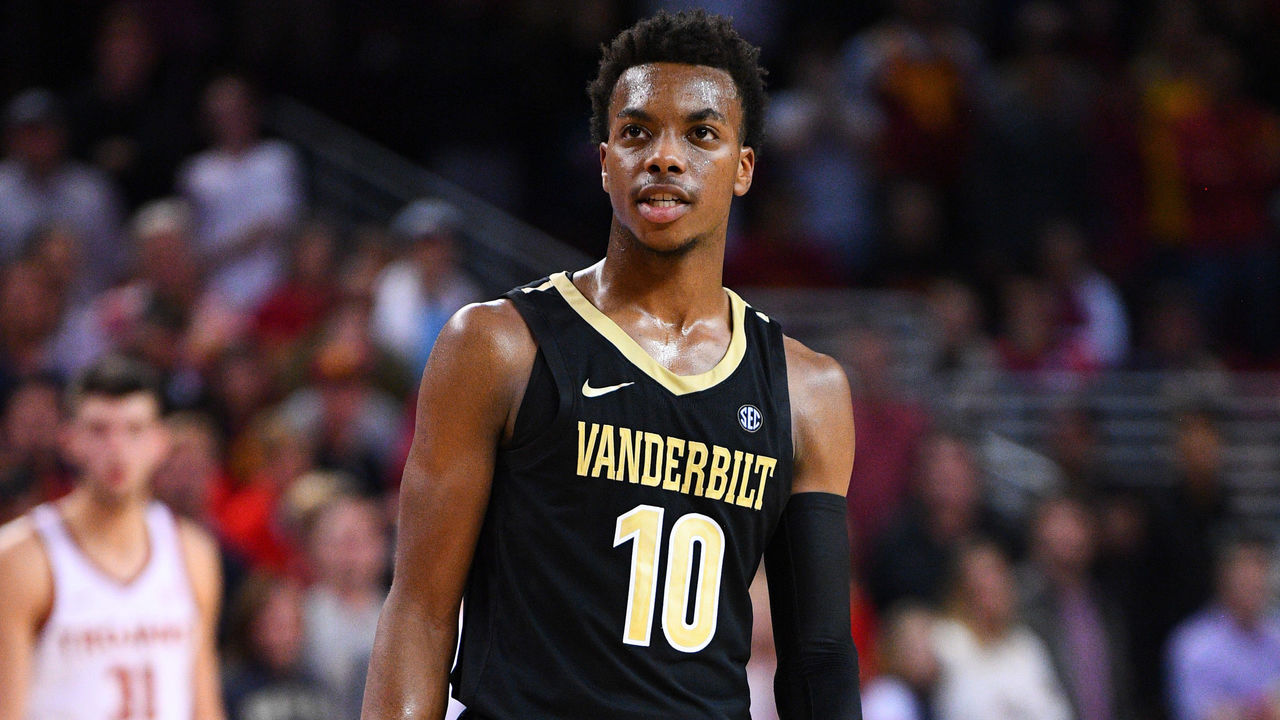 The Suns had rumored interest in landing Morant, but will likely have to look elsewhere after falling out of the top three. Regardless, if Garland is available, he should become a viable backcourt mate for Devin Booker in what could turn into a poor man's Splash Brothers.
It's almost strange how Garland has turned into a safe pick despite missing all but five games during his lone season with the Commodores. The draft lacks players with legitimate playmaking and shooting, which is Garland's forte, making him a smart selection for the Suns. Prior to the injury, he was comfortably listed ahead of Morant as the draft's top point guard prospect.
7. Bulls - Coby White, G, North Carolina
Although the Bulls dropped a few spots, the draft is point guard heavy - a position they're desperate to fill after another disappointing showing from Kris Dunn. White could quickly fill the role as a big guard, but there will be stylistic concerns if he's forced to fit into head coach Jim Boylen's molasses style of basketball.
Plugging White into a fast-paced system is ideal considering he flourished as a freshman under Roy Williams' elite offense. The 6-foot-5 combo guard can play on- and off-ball, is an elite transition talent, and can be a legitimate 3-point threat. If he does go to Chicago, he must be utilized correctly if the Bulls hope to make the Tar Heels product their long-term solution.
8. Hawks - Cam Reddish, F, Duke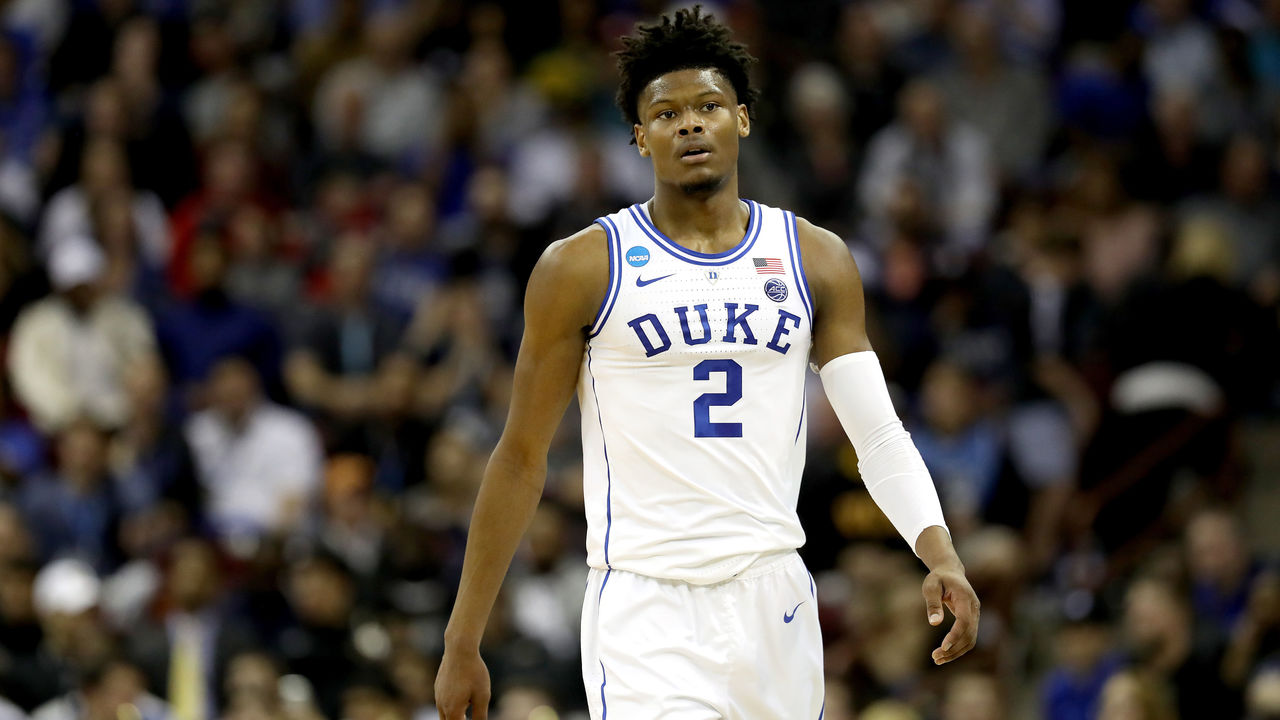 The Hawks will look to shore up their forward positions with shooting and versatility - something Reddish can supply if he can reach his ceiling.
Reddish is the most puzzling prospect on the list after he disappeared for much of his freshman campaign at Duke. However, the talent is there and it'll be up to the Hawks to unlock it by surrounding him with an unselfish, well-spaced cast of Trae Young, Kevin Huerter, and John Collins.
9. Wizards - Jaxson Hayes, C, Texas
A rim-running, shot-blocking center has become one of the most sought-after roles in basketball and Hayes fits that mold. The 6-foot-11 big man is a raw talent with upside but patience with his development must be exercised.
There's a lot of uncertainty surrounding the future of virtually everybody on Washington's roster, but locking in Hayes is a step in the right direction - especially after the failed Dwight Howard experiment.
10. Hawks (via Mavericks) - Romeo Langford, G, Indiana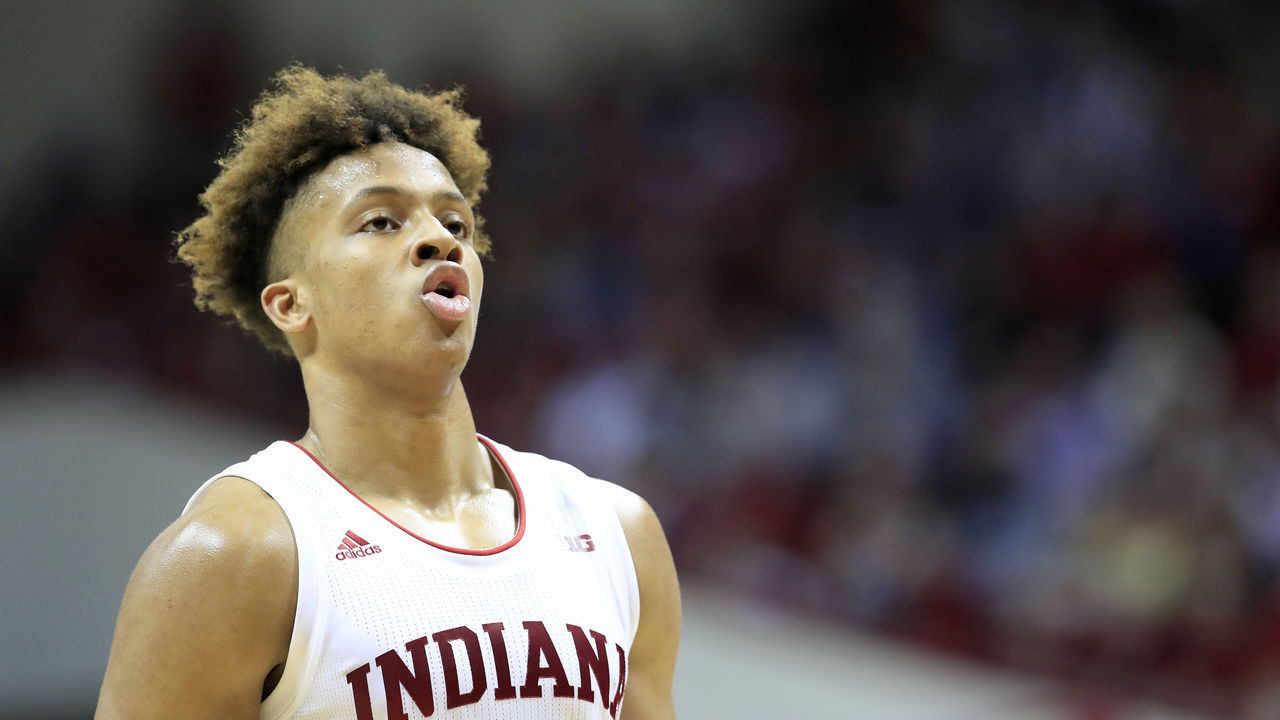 Thanks to the Trae Young-Luka Doncic deal last year, the Hawks own a second top-10 pick.
Enter Langford - a 6-foot-5 star who struggled during his freshman year due to a torn ligament in his thumb on his shooting hand. Adding the Hoosiers product as a potential isolation scorer off the bench will give the Hawks some much-needed depth while living with the expectation he could turn into a future stud beside Young.
11. Timberwolves - Brandon Clarke, F/C, Gonzaga
Few in college basketball were as impactful as Clarke this season. The 6-foot-8 shot-blocking phenom was arguably Gonzaga's most important player and will fit in perfectly beside Karl-Anthony Towns.
The Timberwolves' season was cursed from the beginning as the Jimmy Butler drama overshadowed the development of their young core. Clarke should turn into a savior of sorts, taking the pressure off Towns and Andrew Wiggins while carrying himself like a true veteran.
12. Hornets - Rui Hachimura, F, Gonzaga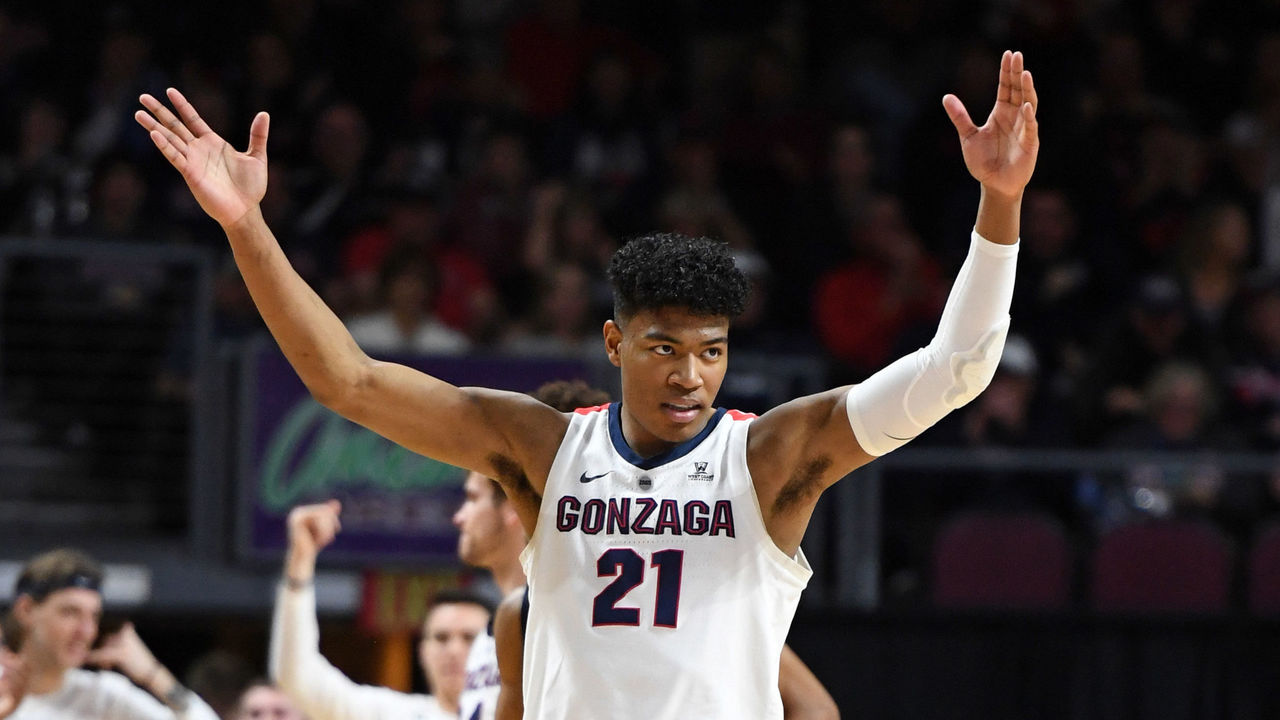 The Hornets' future relies solely on Kemba Walker's free-agency decision and there's no guarantee he'll return after Charlotte missed the playoffs for the seventh time in nine seasons. To make matters worse, there won't be any viable replacement waiting at 12th overall.
However, Hachimura supplies what Michael Jordan's Hornets have always pursued - a seasoned big from a storied program. Despite being relatively new to the game, the Japanese star has shown plenty of progress through his three seasons with the Bulldogs, which should give teams hope for his future.
13. Heat - Kevin Porter Jr., G, USC
The Heat's young core is set to take over as the future of the organization after Dwyane Wade's retirement. There's a lot of versatility on the roster but Miami lacks a legitimate go-to scorer who can catch fire on any given night - that's where Porter comes in.
Despite dealing with a controversial freshman season with the Trojans, the 6-foot-6 guard may have one of the highest offensive ceilings in the draft and Erik Spoelstra and Co. have proven they're fully capable of unlocking it. There were plenty of moments early in the year where Porter looked like the best player on the court but he ultimately struggled to remain engaged throughout the campaign, creating questions about his NBA readiness.
14. Celtics (via Kings) - Sekou Doumbouya, F, Limoges CSP (France)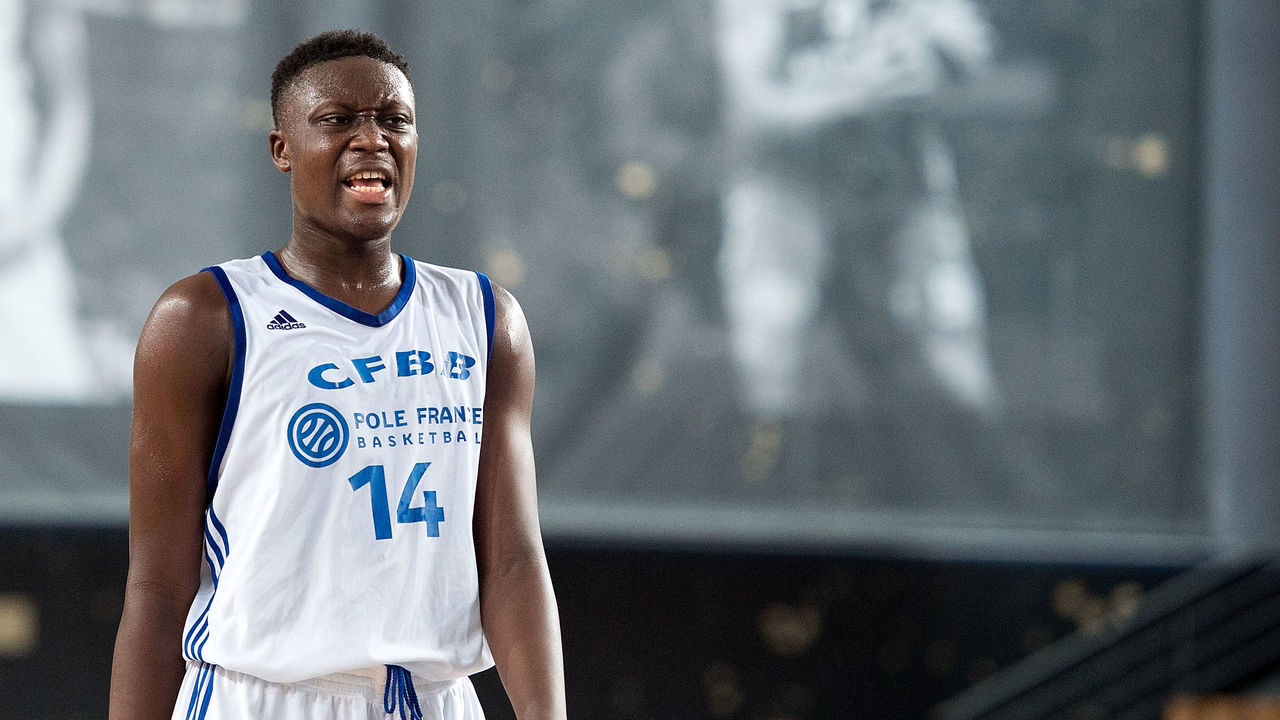 The Celtics ended up in the lottery again thanks to their overwhelming amount of acquired draft picks. Boston faces some uncertainty moving forward but remains stacked with assets and could possibly move the pick in a deal for a proven star.
If they choose to stay put, Doumbouya is the type of do-it-all forward who could flourish as a versatile playmaker under Brad Stevens' tutelage. The French star has already made massive strides overseas as a shooter and could defend four positions at 6-foot-9 with his near 7-foot wingspan.