You need depth to survive the 82-game slog of a regular season, but the playoffs are about star talent. Rotations shrink, possessions magnify, and the best players generally decide the fate of the NBA's best teams between April and June.
On that note, with 16 teams left to fight for the Larry O'Brien Trophy, here are the 16 players we project will shine brighter than the rest.
Orlando's hope of giving Toronto a competitive first-round series hinges almost entirely on Vucevic. The Magic's offense has been calamitous with him on the bench this season, scoring under a point per possession. When he's on the floor, though, they've been a handful, outscoring opponents by 4.1 points per 100 possessions. Vucevic's combination of size, touch, range, footwork, and vision represents one of the biggest offensive-matchup problems in the entire playoff field. He's what makes Orlando's first postseason appearance since the Dwight Howard era worth watching. - Wolfond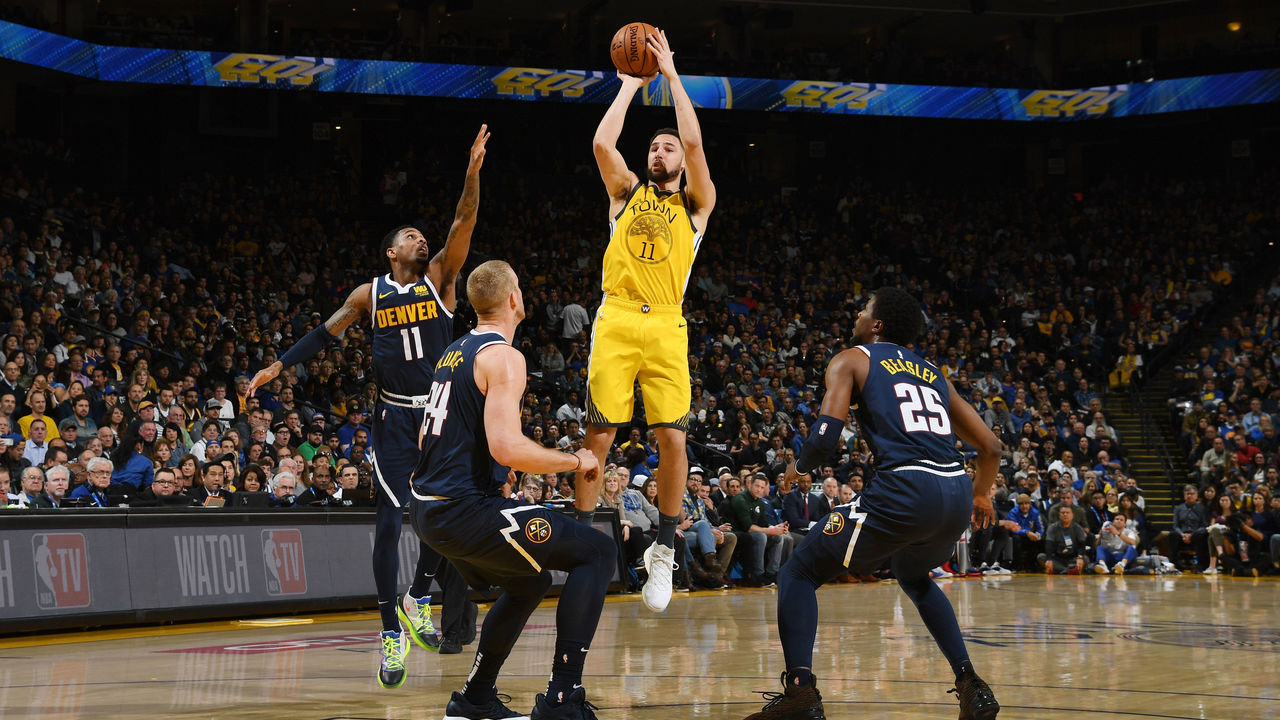 Thompson might be the lowest-variance star in these playoffs. Night to night, you know exactly what you're getting: elite perimeter defense, magnetic off-ball gravity, and devastating spot-up shooting.
The jumper is the one thing that can come and go - Thompson struggled through a miserable shooting slump in the first half - but he'll almost certainly wind up somewhere around 40 percent from 3-point range, and you can bank on him getting red-hot and completely swinging a couple of games along the way. For a team already blessed with an embarrassment of playmaking riches, Thompson's skill set represents the perfect postseason package. It is totally matchup- and scheme-proof. - Wolfond
Yes, triple-doubles measure arbitrary cutoffs and Westbrook just produced one of the worst shooting seasons ever by a high-usage star. But that doesn't mean his relentlessness can be taken for granted. The Thunder are a thin team trying to hang with the Western Conference heavyweights despite being devoid of any shooting or depth.
Westbrook could stand to improve his decisions behind the arc, but for the most part, the Thunder need every single one of his defense-collapsing attacks on the rim, every single rebound he snatches from friends or foes, and every single snarl. Consider this: Among West players who qualified for the playoffs, only Rudy Gobert posted a higher defensive rebound rate (28.4 percent) than Westbrook this season.
The constant pressure that Westbrook applies on opponents, at both ends of the court, is essential for a Thunder team playing with such a small margin for error. - Casciaro
Even in his diminished physical state, Paul's basketball brain makes him one of the game's most impactful players and an ideal James Harden sidekick. Paul can't dance with big men the way he used to, hardly gets to the rim or the free-throw line anymore, and hasn't shot the ball particularly well this season. But he's still a wickedly savvy defender and a floor general who brings a steadying influence to a Rockets team that can strike fear into the Warriors. After Paul returned from injury in late January, Houston owned the league's best net rating and the fifth-best defense while outscored teams by 13.6 points per 100 possessions with him on the floor.
Paul's health is a looming concern, given that two of his last three postseasons were interrupted by injuries and that he missed 20 games this season with a recurrence of the hamstring ailment that railroaded him last May. But when he's operating at full strength, you can count on one hand the number of players capable of manipulating a game at both ends the way he can. - Wolfond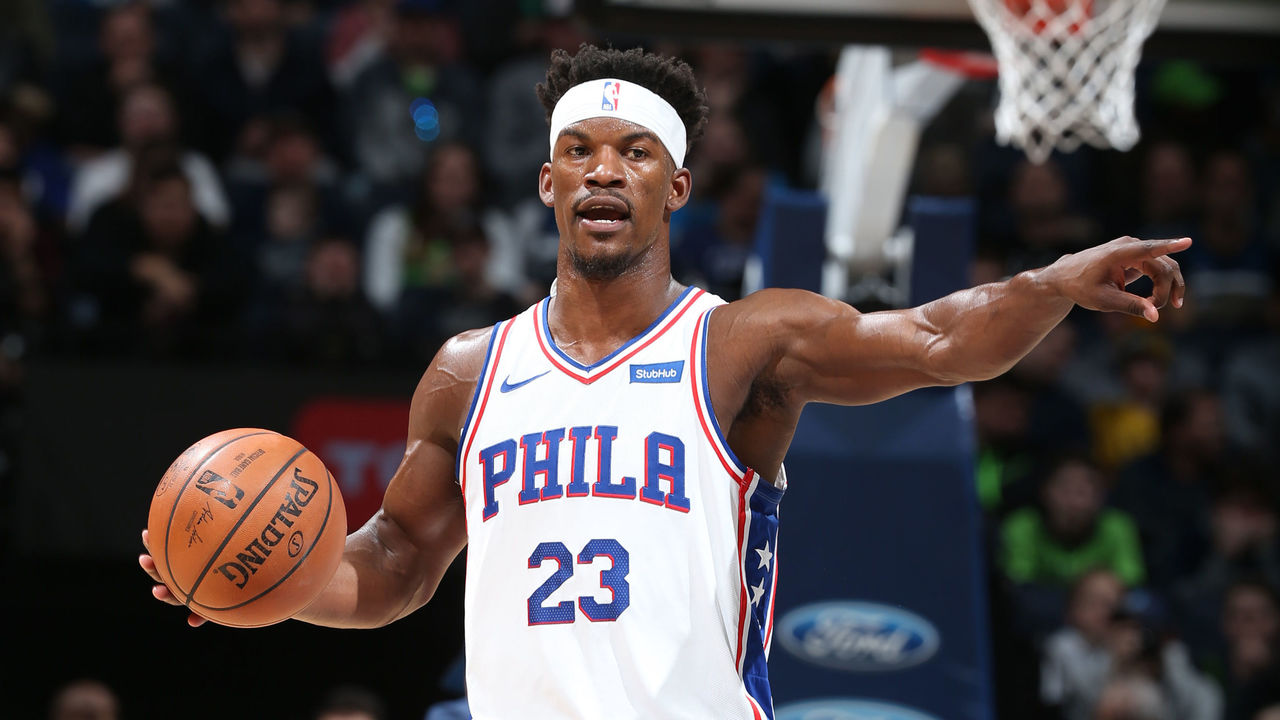 It's been a strange season for Butler, who had to adapt to an entirely new system and relinquish some control after torpedoing the Minnesota Timberwolves and getting shipped to Philadelphia in November. After some early Jimmy-ness, he's kind of faded into the crowd on the loaded 76ers, but he remains the team's second-best player. He grades out extremely well by the impact metrics and has come through in crunch time at both ends of the floor (28 percent usage, 60 percent true shooting, and an 8.9 net rating in 107 clutch minutes).
The big question concerns Butler's comfort level and his role. Will he find the right balance of assertiveness and deference? Can this edgy, oft-temperamental star keep an even keel if and when the Sixers find themselves in a tight spot? The team's playoff fortunes may depend on it. - Wolfond
The game may be slanted toward the offensive end right now, but that only makes Gobert's defensive impact more impressive.
Few players cause opponents to game plan for their defense, but the reigning Defensive Player of the Year is one such standout, and James Harden's Rockets will have to navigate around that in their first-round matchup.
Don't confuse Gobert for a one-dimensional player, either. The 26-year-old knows his role on the offensive end, while he averaged a career-high 15.9 points on a league-leading effective field goal percentage of 66.9 this season. -Casciaro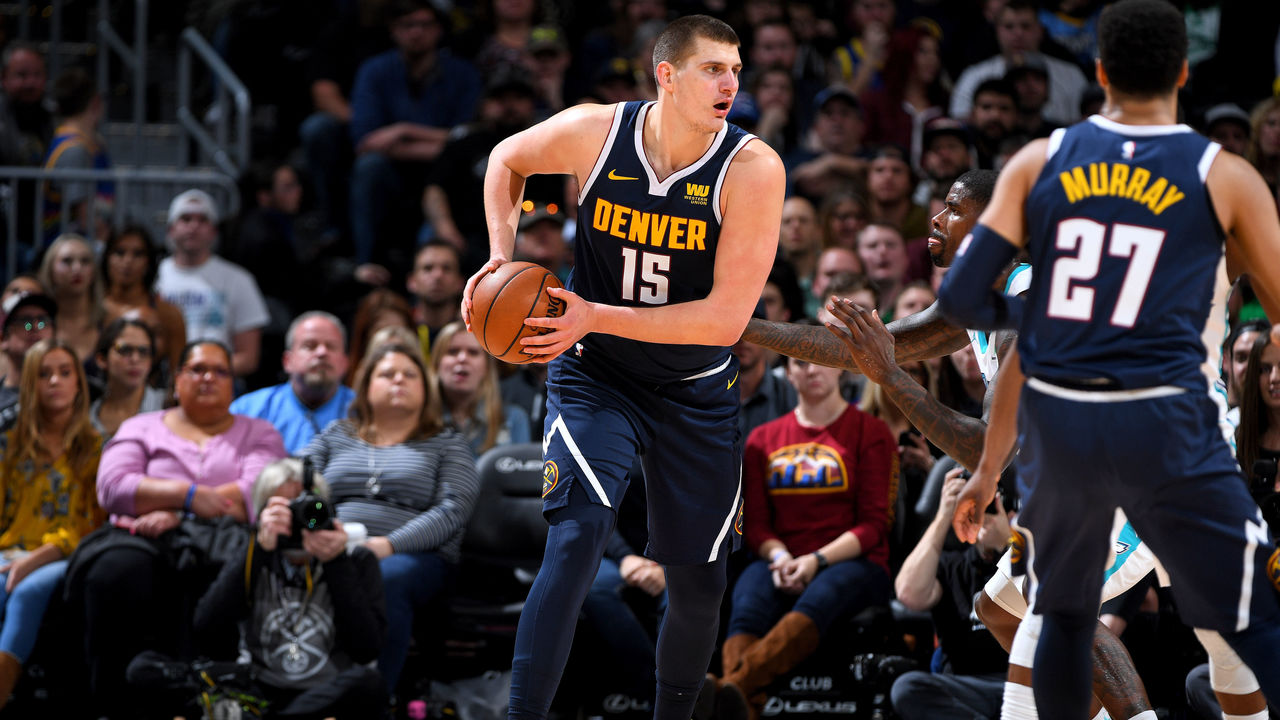 Jokic is one of the most unique superstars we've ever seen. He might be the best passer in the NBA and he's become one of the game's most well-rounded offensive players. How he fares in his first playoff test will be one of the most interesting storylines this spring. Will his defense hold up to postseason scrutiny when opponents hone in on him? Will he be assertive enough to punish teams that play him straight up and dare him to be a scorer? Will be able to rein in his techy streak? We'll soon see. - Wolfond
Considering the bang Lillard's postseason career began with, few could've predicted the annual spring struggles he was in for. Alas, slender point guards who are defensive liabilities bring along certain playoff concerns.
Drawing the Pelicans' backcourt duo of Jrue Holiday and Rajon Rondo in the first round last season was bad luck. Losing Jusuf Nurkic to a devastating ankle injury this year was more of the same. Still, at some point, you've got to figure a player as prolific as Lillard will break through when the stakes are highest, at least on an individual level. - Casciaro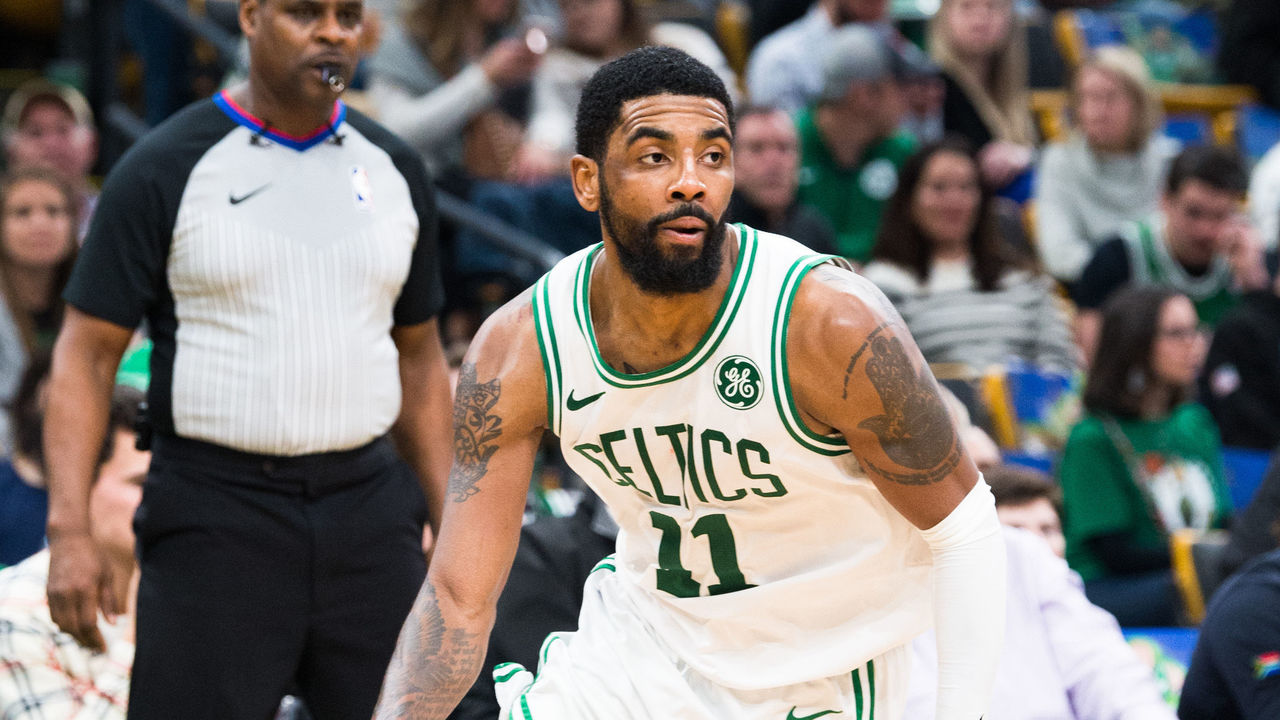 Irving boasts an impressive postseason resume, complete with an unassailable Finals performance in 2016 that included one of the single clutchest shots in the history of the sport. But we've still never seen him play a series as his team's best player and nominal leader.
This season has been a mess of contradictions for Irving. On the court, he's never been better; a top-three point guard any way you slice it, and maybe the best clutch performer in the league. Off the court, by his own admission, he's done a poor job navigating his leadership role, and has thus contributed to the disjointedness that's plagued the disappointing Celtics.
But only one of those things will matter when he's on the floor in a close playoff game. The ink isn't yet dry on the story of this Celtics season. Irving's still capable of rewriting it. - Wolfond
George may have faded a bit down the stretch after a February shoulder injury seemed to linger, but the heights of one of the finest two-way campaigns in recent memory are a reminder of just how valuable he can be.
For the season, George averaged 28 points, 8.2 rebounds, 4.1 assists, and a league-leading 2.2 steals, producing prolific yet efficient offense while putting forth a legitimate claim to be named Defensive Player of the Year. His ability to shoulder a superstar's postseason scoring load while also possessing the talent to clamp down on first-round opponents Damian Lillard and C.J. McCollum make him an easy pick here. - Casciaro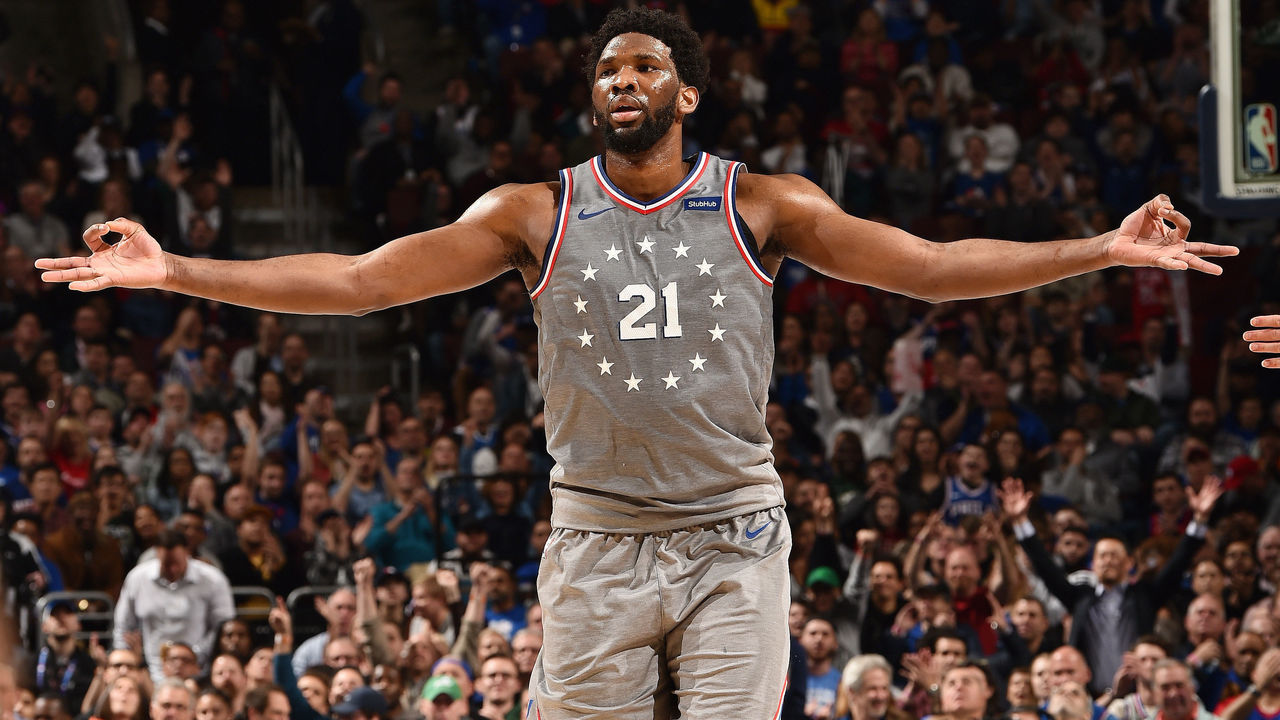 For someone so plainly incredible, there are still a lot of question marks attached to Embiid. He's held back by a wobbly jump shot (which playoff defenses will double-dog-dare him to take) and persistent turnover issues (though he's gotten better). Concerns about his health and durability won't be quelled by a recent knee injury that sidelined him for five of the final seven regular-season games and might keep him out for the start of the first round. And the memory of him sucking wind and getting played right out of his matchup with Al Horford in last year's playoffs is still fresh.
Still, Embiid ranks this high despite those concerns. With the possible exception of Giannis Antetokounmpo, he is the game's most imposing physical force. Honestly, no man Embiid's size should be able to move with as much speed and agility as he does. He's the league's most dominant post scorer, and at worst its third-best interior defender. Philly, for all its ballyhooed complementary talent, collapses when he's on the bench, falling off by 11.3 points per 100 possessions. Even with all their structural issues, Embiid is good enough to lead the Sixers to The Finals. - Wolfond
With LeBron James missing out, is there anyone in the 2019 playoffs who's capable of flipping the switch and activating "playoff mode" quite like Leonard?
The 2014 Finals MVP averaged 26.6 points, 7.3 rebounds, 3.3 assists, and 1.8 steals on 49-37-85 shooting in 60 games with the Raptors this season, and he did it while seeming to be in cruise control. It's also worth noting that his peers still view him as the game's best defensive player.
Given the premium on shooting this time of year, you can make the argument he'll be the best player on the court in any Eastern Conference matchup (though the No. 3 player on this list probably has something to say about that). - Casciaro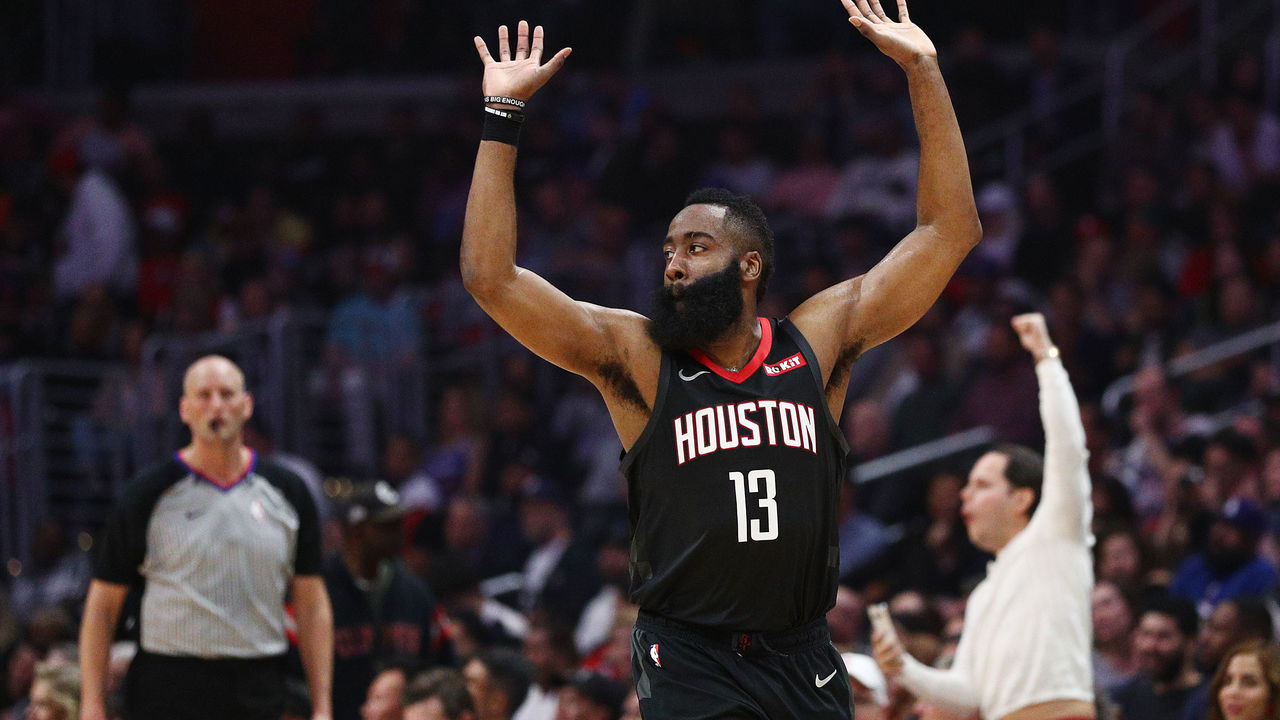 Harden's accomplished everything one can hope to accomplish in a regular season. He just wrapped up the most prolific scoring campaign in recorded history and he's probably the best offensive player in the league, full stop. Teams have tried all manner of schemes to slow him down, with no effect.
However, even if his postseason struggles are slightly overstated because of a couple particularly memorable and untimely duds, there's no denying that Harden's playoff performances the past few years haven't done justice to the player he's become. And if you're of the mind that those annual spring swoons are the result of attrition, his obscene workload this season won't inspire much confidence that it will be different this time.
Harden is absolutely good enough to be No. 1 on this list. He just needs to prove it this spring. - Wolfond
If you're not a Bucks fan, you might not have noticed that the Greek Freak has already been a monster playoff performer, with averages of 25.3 points, 9.5 rebounds, 5.2 assists, 1.8 steals, and 1.2 blocks over the last two postseasons. He even shot a somewhat respectable 33.3 percent (8-of-24) from 3-point range during that time.
And all that was before coach Mike Budenholzer helped the Bucks figure out that surrounding Antetokounmpo with shooting would unleash him in a way that's rattled even the steeliest of legends. If Giannis maintains this two-way play throughout the postseason, and if his supporting cast sticks to the script, Milwaukee checks as many contender boxes as any champion in recent memory. - Casciaro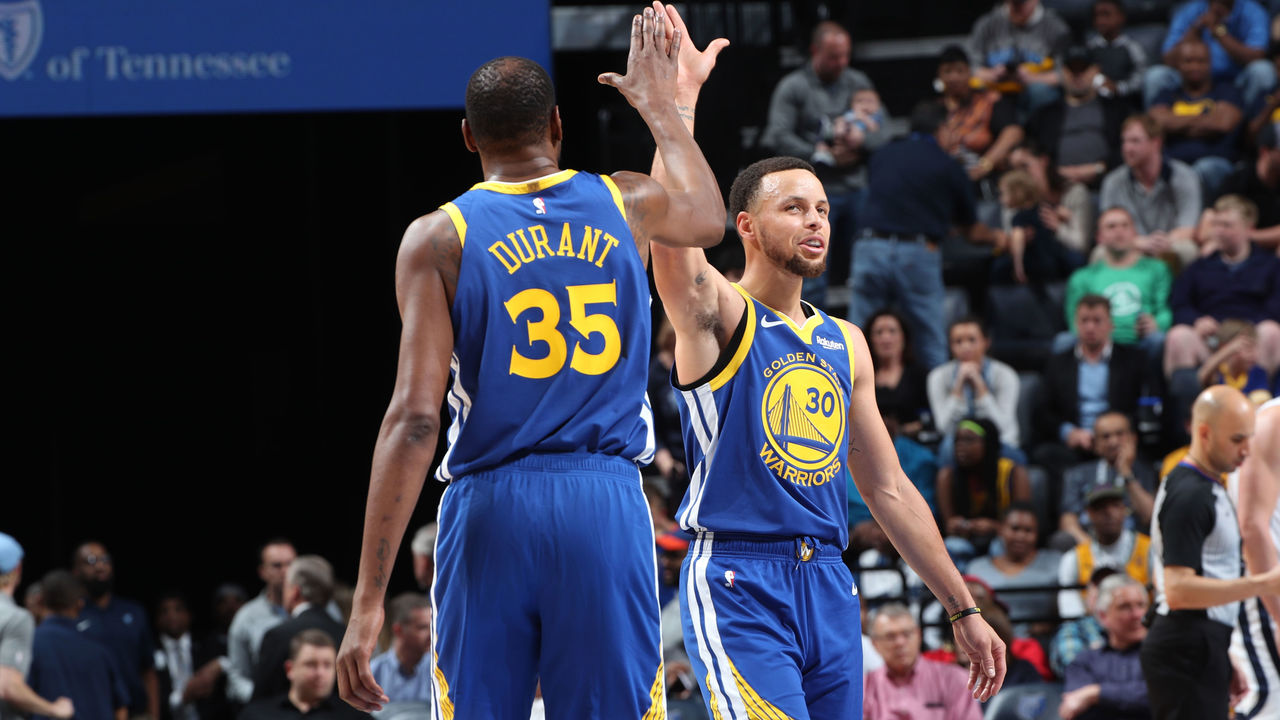 Maybe we've all been jaded by his perennial greatness, his two regular-season MVP selections, and the fact that he shares the court with two other 50-40-90 threats, but it feels like not enough people are recognizing Curry's claim to the No. 3 spot in this year's MVP balloting.
In any event, Curry produced another astronomically efficient season, averaging 27.3 points per game, his highest scoring average in three years, while shooting 52.5 percent from 2-point territory, 43.7 percent from deep, and 91.6 percent from the free-throw line.
Whether he'll finally add a Finals MVP award to his collection in a couple months remains to be seen, but no superstar warps opposing defenses like Curry still does, and no Warrior captures the essence of what makes them The Warriors quite like Curry does. - Casciaro
He hasn't been the best player in the NBA this season, but if you had to pick one player to represent your team for the final sprint to win 16 games, it'd be hard to pass over the guy who's won the past two Finals MVPs.
Look, Durant's obviously had himself a weird year, which was clouded by his noncommittal attitude toward his future in Golden State, a public blowup with teammate Draymond Green, and a whole lot of antipathy toward the media. On the court, he hasn't defended with much urgency or shot the 3-pointer particularly well.
But for all that, he still stands alone as the most complete player alive. He may not be the best in the league at any one particular skill, but when he's fully engaged, he does basically everything at an elite level: pass, handle, cut, pull up, spot up, post up, defend the perimeter, help at the rim - you name it. All the other players on this list, even the two MVP front-runners, have at least one hole in their game. Durant has none. - Wolfond
Honorable mentions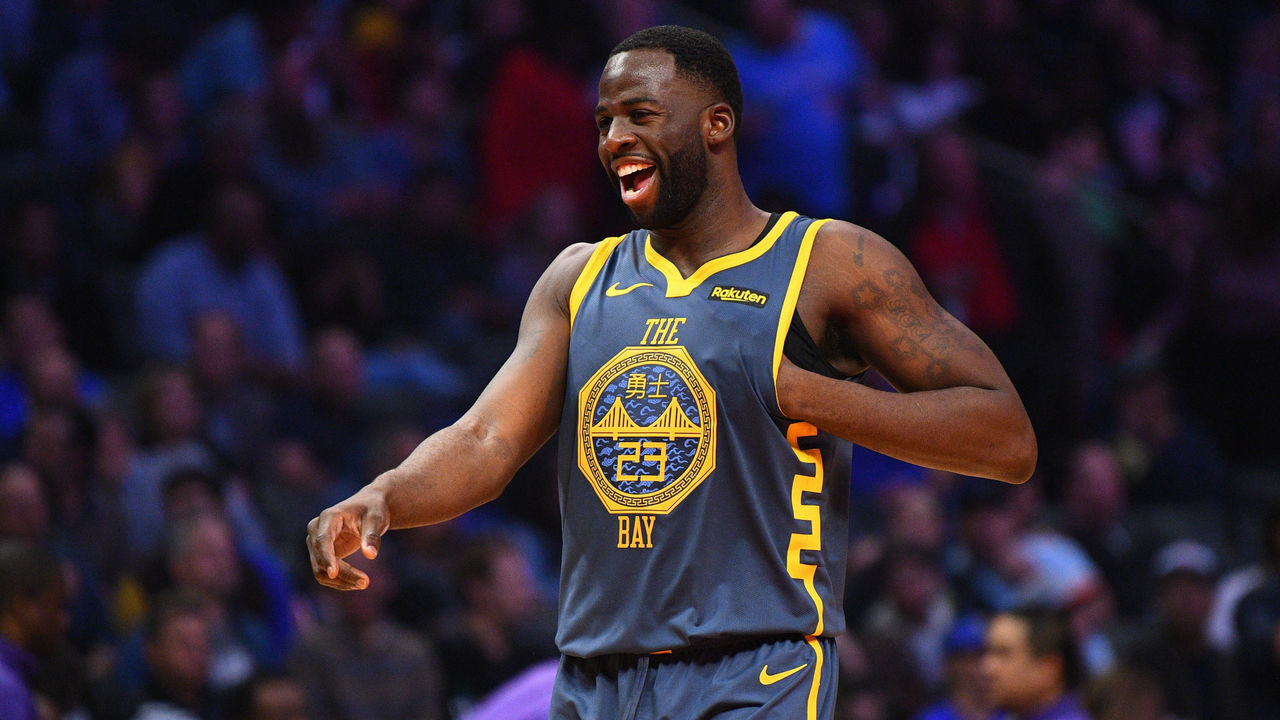 Draymond Green: He's taken a step back this season at both ends of the floor - a slight one defensively and a larger one on offense - but it's impossible to shake the memory of his springtime transformation a year ago, when he emerged from a comparable regular-season cocoon looking once again like the game's most ferocious, all-consuming defender. When the stakes are highest and he's fully locked in, Green's versatility, intensity, and mental acuity are unmatched. - Wolfond
Khris Middleton: Middleton has come a long way since struggling through his first two postseason appearances, and though he's yet to play a second-round game, there's reason to be believe he's becoming a made-for-spring star. He averaged 24.7 points, 5.1 rebounds, and 3.1 assists on an insanely efficient 60-61-74 shooting split during a seven-game series against Boston last year, and the first-time All-Star is now playing his best ball of the season at just the right time, averaging 22.8 points over his last 12 games. - Casciaro
Pascal Siakam: With Leonard and Kyle Lowry shuffling in and out of the lineup, Siakam emerged as the second-best player on the NBA's second-best team this season, making him the favorite for Most Improved Player. The Swiss Army knife of a big man has become nearly unstoppable getting to the rim, unguardable in the paint, and a legitimate deep threat from the corners. His defensive versatility also helps keep the Raptors fairly matchup-proof. - Casciaro
Blake Griffin: Griffin enjoyed perhaps the finest season of his starry career, and certainly his best in a half-decade, to keep a poorly constructed Pistons team afloat in the East playoff race. His shooting, overall scoring, and success as a point forward originally earned him the No. 13 spot in these rankings, but health has to factor into our projections, and things aren't looking good for the six-time All-Star, who had to sit out Detroit's pivotal regular-season finale because of a lingering knee issue. - Casciaro