Welterweight contender Colby Covington beat Tyron Woodley via fifth-round TKO in the UFC Fight Night main event Saturday at the UFC Apex in Las Vegas.
Here are three takeaways from the event.
Woodley should hang up the gloves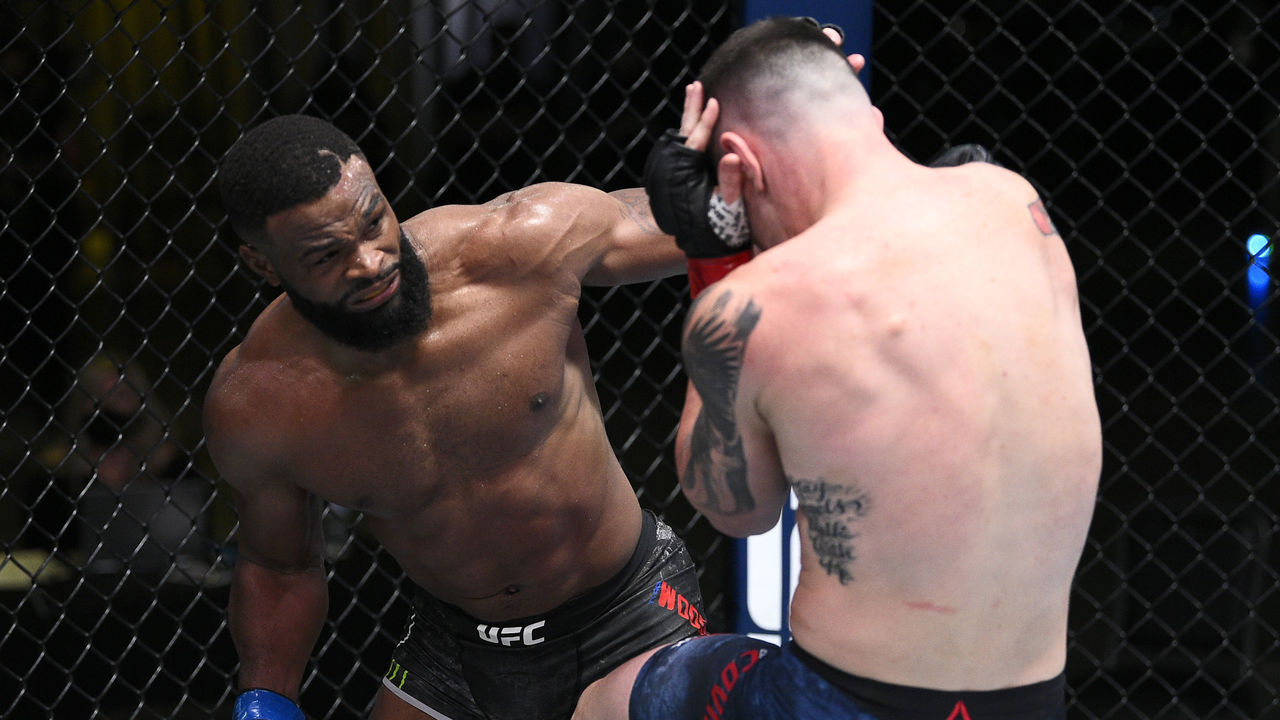 I wrote that Woodley should consider walking away from the sport after he lost to Gilbert Burns in lopsided fashion in May. That was his second straight defeat, and he didn't even remotely look like the fighter who held the belt for nearly three years.
Woodley's loss to Covington only reaffirmed that the 38-year-old is on a downward trajectory, and he should call it a career before he further tarnishes his legacy or ends up getting seriously hurt. "The Chosen One" again looked flat-footed and unable to pull the trigger. He stood back and waited for most of the fight, with Covington moving forward and getting Woodley in the clinch and taking him down.
It was ultimately another uninspiring performance from Woodley, who put together almost no offense in more than 20 minutes of action.
The UFC should book him against lesser competition for his final fight if he wants to ride off into the sunset with a victory, but he shouldn't fight another top contender like Leon Edwards or Jorge Masvidal. He's simply not going to beat them.
'Cowboy' still has some fight left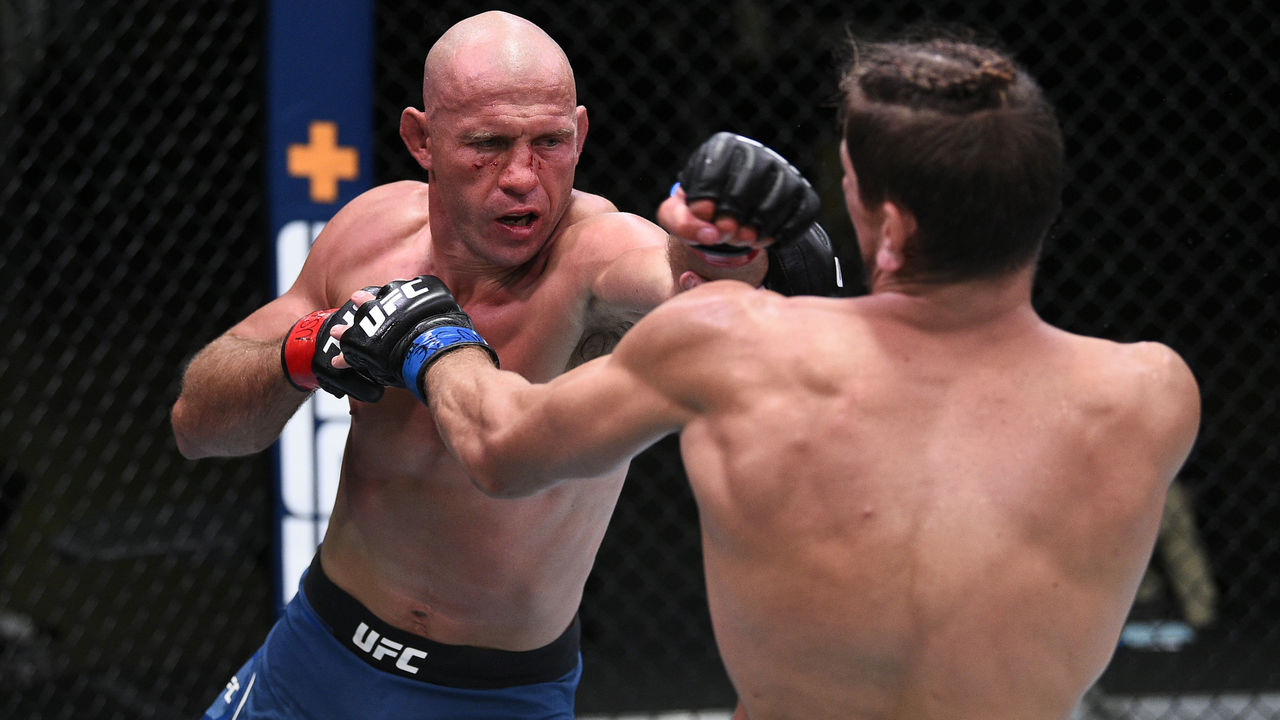 There was talk that Donald Cerrone was done heading into his co-main event bout against Niko Price.
Cerrone was riding a four-fight skid, the longest losing streak of his 51-bout career that dates back to 2006. And though his best days are behind him, he proved Saturday in a majority draw that there's still some fight left in "Cowboy."
It appeared Price was going to put the veteran away early in the first round when he came out guns blazing, but Cerrone recovered and fought his way back to make it competitive. The result was a draw, as Price lost a point due to two eye pokes in the first round.
Price is a tough fight for many welterweights - he walks forward, hits hard, and has a solid chin - but Cerrone hung in there with him, and one judge even scored the fight for him.
It wasn't an ideal performance, but Cerrone didn't look bad. He's not going to beat the best at 155 or 170 pounds, but that's not what he's trying to do at this point in his career. He just wants to have fun, and until he starts consistently getting knocked out or badly beaten up, there's no reason the UFC shouldn't allow him to continue to do that.
Chimaev made a statement at the perfect time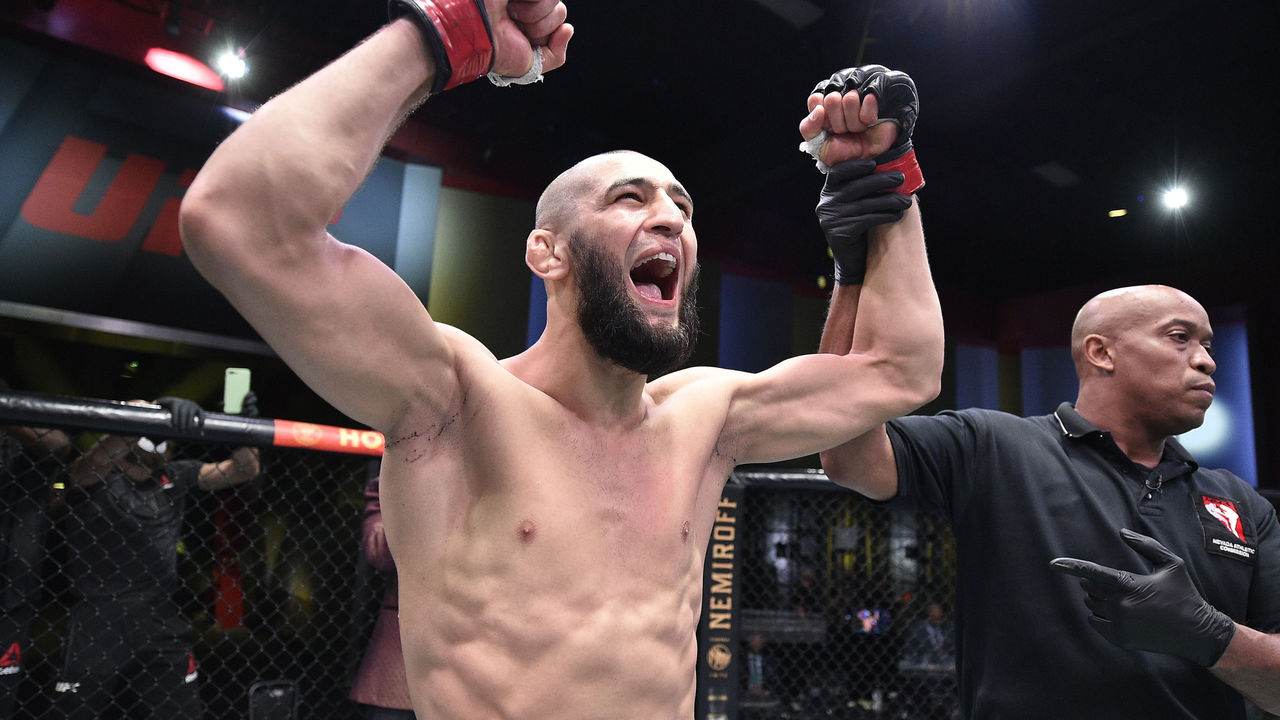 Khamzat Chimaev is the real deal.
The rising star brutally knocked out Gerald Meerschaert in 17 seconds in a main-card bout Saturday. It was important for Chimaev to make a statement, and he did exactly that.
Chimaev made waves earlier this summer by collecting two dominant UFC wins in the span of 10 days. Before that, he was largely an unknown to the MMA world, and now he's one of the hottest prospects in the sport.
But, for as much love as Chimaev received, there were some doubters. People weren't sure if "The Wolf" was legitimate or not, as his level of competition wasn't very high. Meerschaert - a 45-fight veteran who's competed since 2007 - appeared to be a decent step up, and Chimaev handled him with ease.
This win still isn't entirely telling of whether Chimaev is championship material, but he seems to be a contender in the making. If you're not already aboard the Chimaev train, you should hop on sooner rather than later.