Welterweight rivals Colby Covington and Tyron Woodley will finally square off Saturday in the UFC Fight Night headliner at the UFC Apex in Las Vegas.
Here are five key storylines heading into the event:
Will Covington bring out the best in Woodley?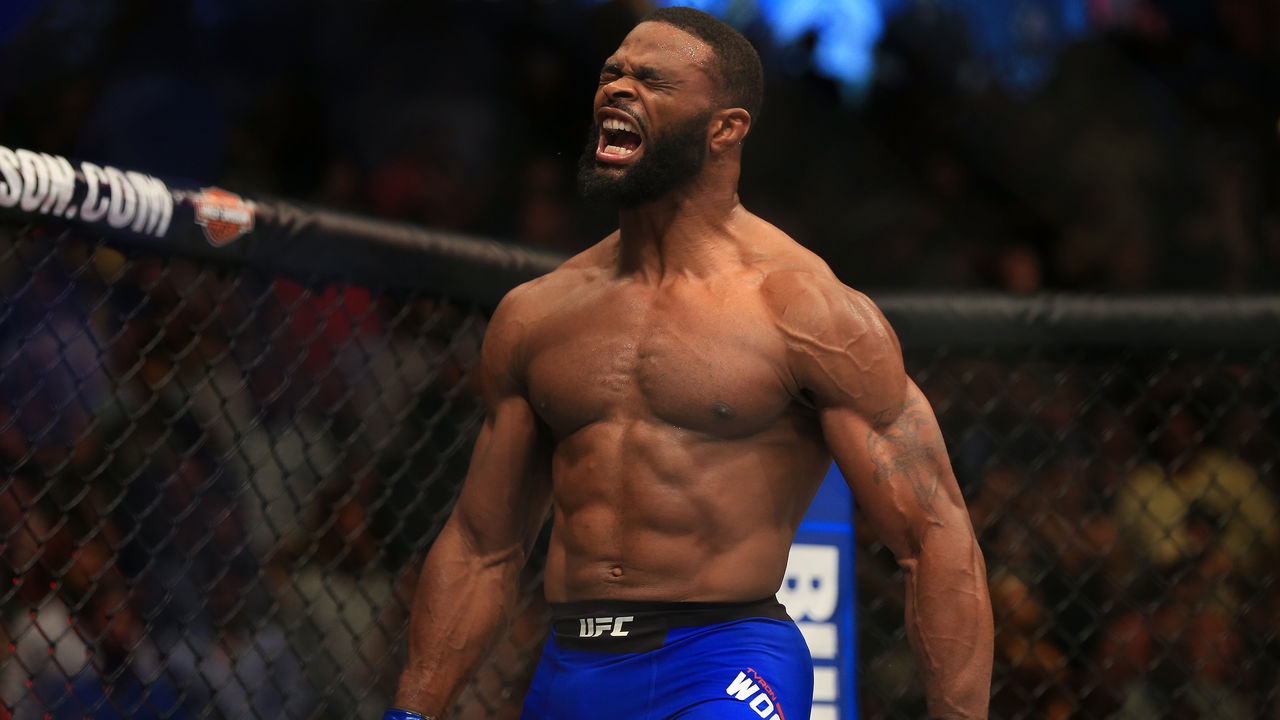 Woodley's last two performances were uninspiring, to say the least. Kamaru Usman dominated him on the ground to take away the welterweight title in 2019, then Woodley lost to Gilbert Burns in lopsided fashion earlier this year. Particularly in the Burns fight, "The Chosen One" didn't look like the fighter who previously submitted Darren Till, knocked out Robbie Lawler, and waged a "Fight of the Night" war against Stephen Thompson.
Instead, Woodley looked flat-footed, unable to pull the trigger, and, well, like he didn't want to be there. His apparent decline stunned many because of how quickly it happened. Woodley went from UFC champion to someone fans weren't sure had anything left in the tank in a matter of two fights. But considering he's 38 years old, perhaps we should've seen this coming.
If any opponent is going to motivate Woodley in 2020, it's Covington. The pair of welterweights, who used to train at the same gym, have a longstanding rivalry. They were expected to meet a couple of years ago when Woodley still held the 170-pound belt, but the fight never came to fruition. Though this bout is definitely past its best-before date with regard to competition and stakes, the hatred between Covington and Woodley hasn't subsided one bit.
Woodley has vowed to let his hands go against Covington - and he's apparently even willing to lose a point to purposely strike the former interim champion in the groin. Woodley clearly realizes a lack of output has been an issue for him, and we'll see Saturday if he's able to correct that against someone he despises.
What's at stake for Covington and Woodley?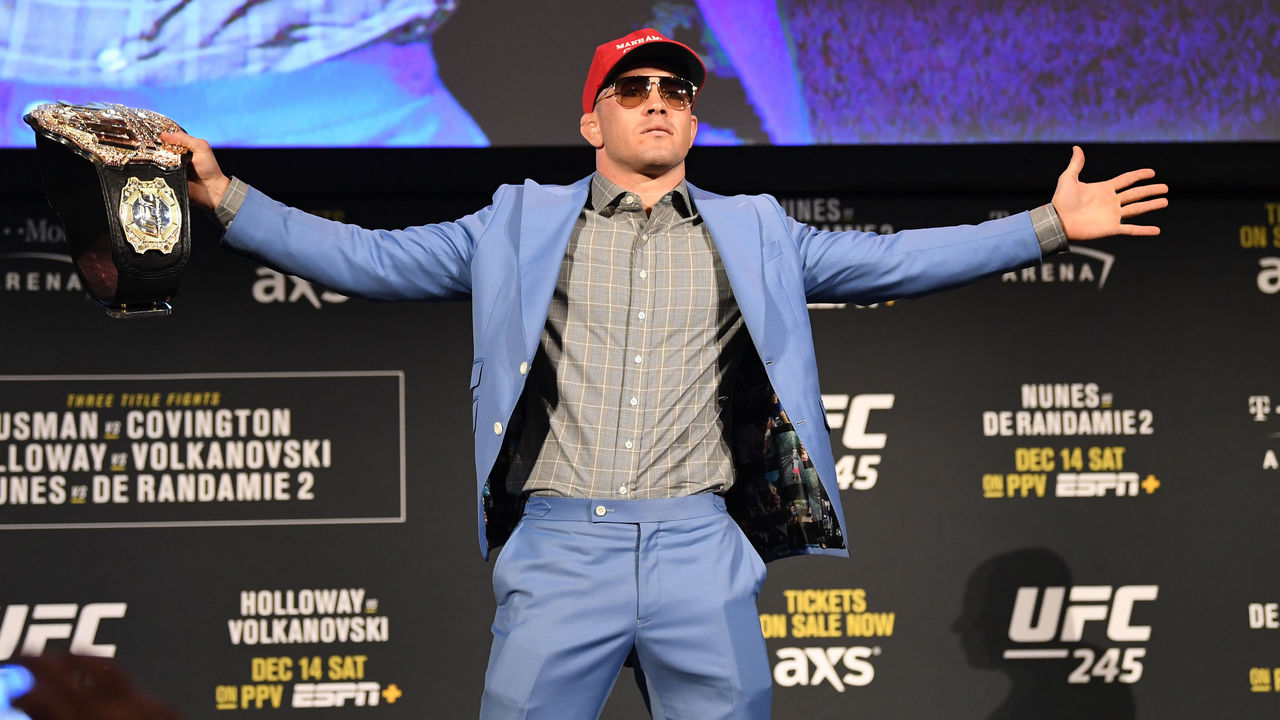 Covington has a chance to earn another title shot with a victory over Woodley this weekend.
Beating the ex-titleholder doesn't mean nearly as much now as it would have even a year and a half ago when Woodley seemed unstoppable, but Covington would still be adding a big name to his resume. It would also be a huge moral victory for "Chaos," considering how long he's waited to get his hands on Woodley.
Covington challenged Usman for the title last December, falling short via fifth-round TKO in what was a competitive - and entertaining - affair up until the finish. Covington hasn't stepped into the Octagon since then, but it shouldn't take much to get another crack at Usman, with whom the 32-year-old also has bad blood.
For Woodley, one could argue his career is on the line. There will be no doubt he's on a downward trajectory if he suffers a third straight loss, especially in one-sided fashion. It wouldn't even be surprising if Woodley retired after that.
The Burns and Usman losses sure didn't seem like flukes, but maybe he had two bad nights and will now return to full form against Covington. Crazier things have happened. But that argument will be completely invalid if Woodley wakes up Sunday morning after getting battered for five rounds by Covington. The former champ is in desperate need of a win - and ideally, a good performance - to maintain his status as an elite fighter, and maybe his status as a fighter, period.
Lack of excitement surrounding the headliner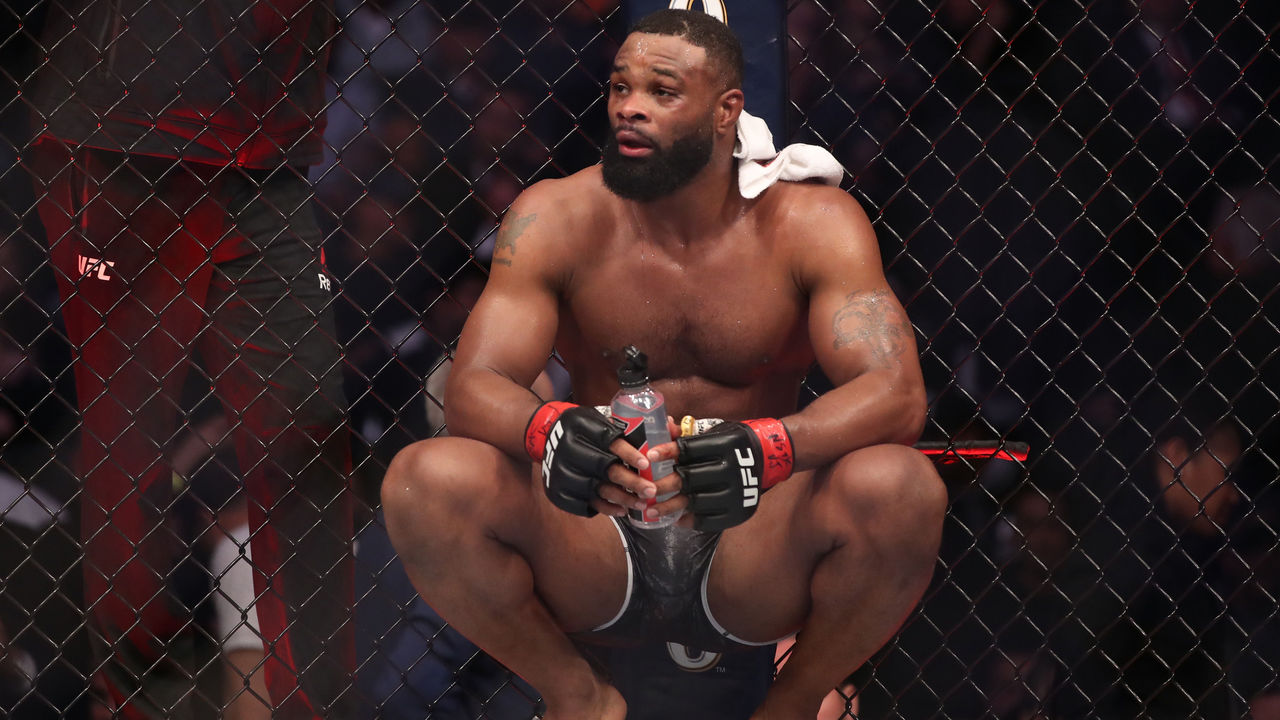 For a fight between two rivals that was so highly anticipated a few years ago, there's a serious lack of buzz heading into this weekend's main event.
The UFC's decision to announce a last-minute press conference with Covington and Woodley on Thursday is indicative of that. The promotion usually only holds fight-week pressers ahead of pay-per-view events; it clearly views Covington-Woodley as a big fight that needs - and probably deserves - more attention.
It doesn't help that Covington, who usually works hard to promote his fights, has done little in that regard ahead of the Woodley clash. But the biggest issue is that this fight isn't nearly as intriguing as it would've been in 2018.
That's not to say it's no longer intriguing or a big fight at all. It is. But back then, Woodley was the UFC welterweight champion, the best 170-pounder on the planet. Covington, meanwhile, was the contender who had won six fights in a row and had a style that could give Woodley some problems. To top it all off, they seriously disliked each other.
Two years later, Woodley has lost two in a row, and many people are questioning whether he still has it. Covington finally got his shot at UFC gold, but that means he's also coming off a devastating loss. Covington is heavily favored, too; Woodley was considered the favorite in 2018, but it was at least competitive.
This fight is still No. 2 against No. 5, so there's no doubt it's a pivotal matchup in the division. But it's not even close to the same.
Does Cerrone have another comeback in him?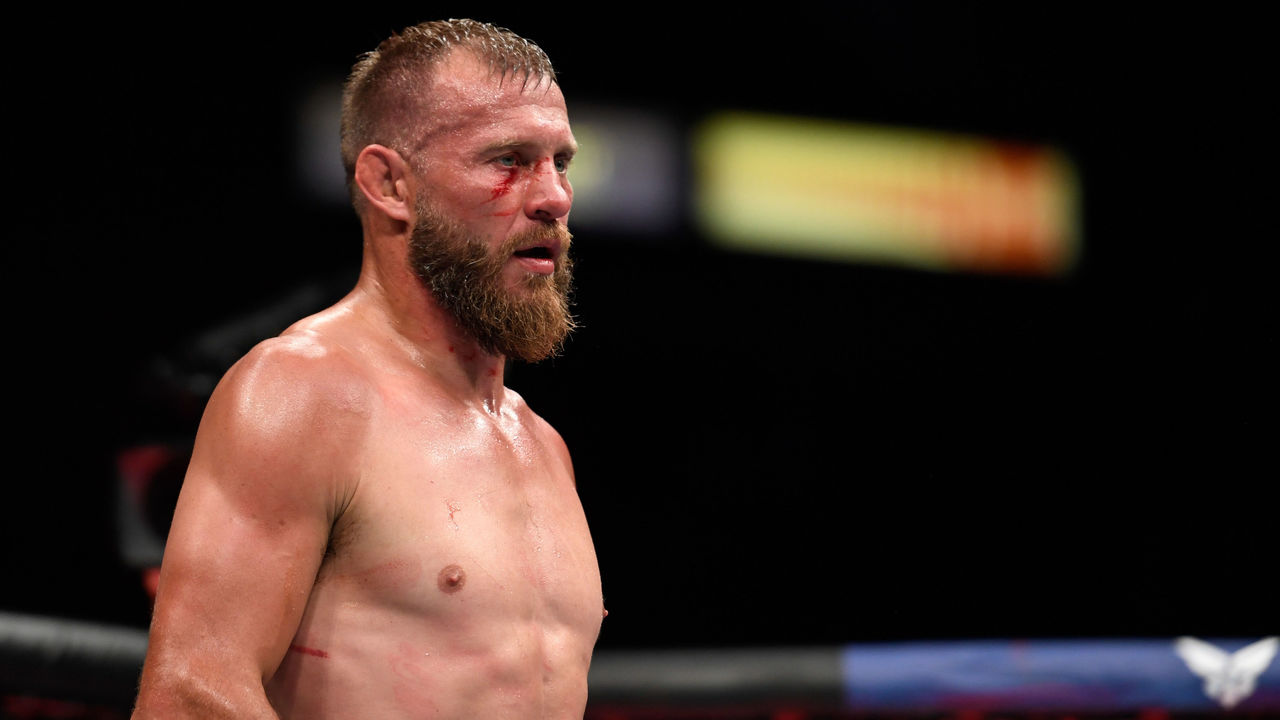 Donald Cerrone's matchup against Niko Price will be telling of exactly how much "Cowboy" has left in the tank.
The former title challenger, who is set to meet Price in Saturday's welterweight co-main event, has lost four straight bouts. That streak sounds worse than it is, as those defeats came against top contenders in Tony Ferguson, Justin Gaethje, Conor McGregor, and Anthony Pettis.
Those aren't quite the same as losing to Price. Albeit a dangerous striker and exciting fighter, he isn't a big name or a top welterweight. If Cerrone falls short for the fifth time in a row, it just might spell the end - or close to it - for the veteran.
But if anyone has proven they can bounce back from a losing streak, it's Cerrone. Two years ago, he was 1-4 in his past five contests and seemed like he was done. But then Cerrone won three straight fights by beating Mike Perry, Alexander Hernandez, and then-top lightweight Al Iaquinta, and he officially found a second wind.
"Cowboy" is 37 years old, though, and his time will come to an end sooner than later. He won't be able to rebound from his losses forever. Will he come through again this weekend and potentially kick off another winning streak? It might not be the most likely outcome, but it's difficult to count someone like Cerrone out completely.
Should the UFC be this confident in Chimaev?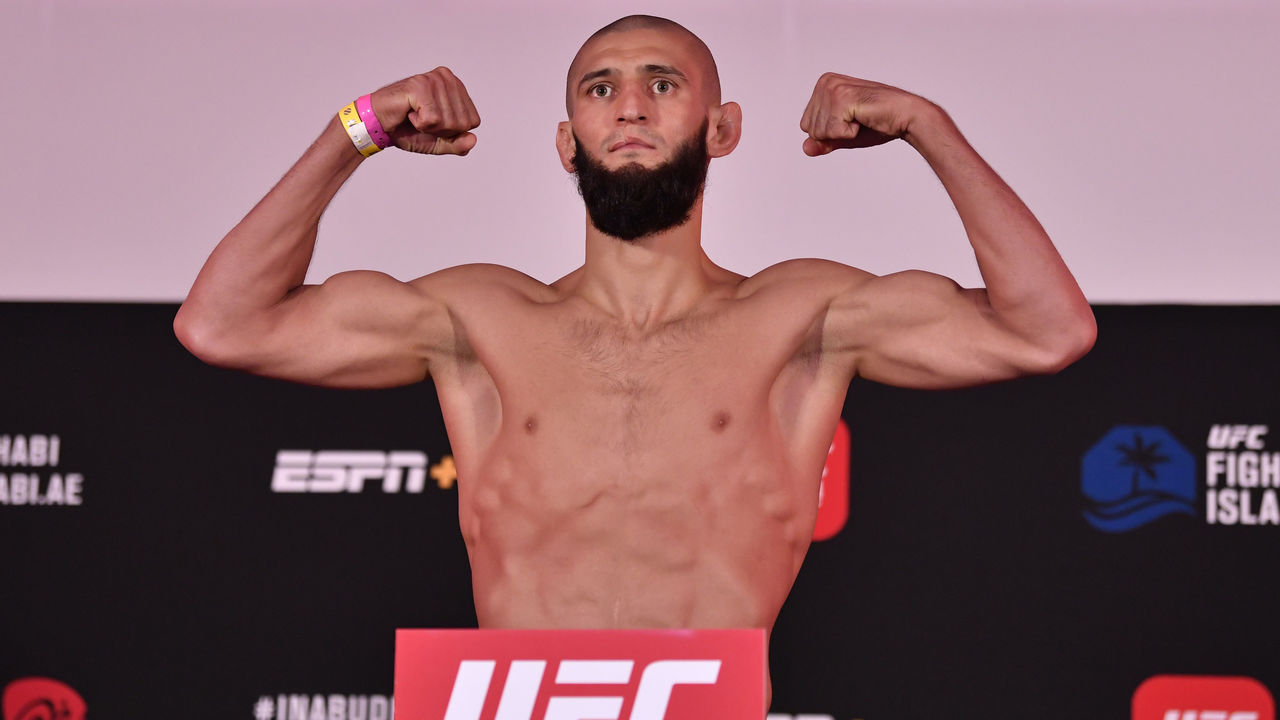 The UFC is doing something it's almost never done before: book a fighter in two matchups at the same time.
Khamzat Chimaev, the promotion's hottest prospect, is scheduled to face Gerald Meerschaert on Saturday in a middleweight contest. If Chimaev wins, he'll likely face former title challenger Demian Maia at welterweight later this year.
UFC president Dana White said he wouldn't usually do this, but Chimaev wants to stay active and White has been impressed by what he's seen so far from "The Wolf."
Who hasn't been? Chimaev fought twice in the span of 10 days on Fight Island earlier this summer, breaking the record for quickest turnaround in UFC history. The Sweden resident won both of his fights in dominant fashion, outstriking his opponents by a combined margin of 192-2.
Booking Chimaev in two fights is intelligent marketing by the UFC. The company wants him to do well, and this is a good way to promote him. Having his next opponent on deck if he beats Meerschaert increases the stakes and intrigue of Saturday's contest, and it's simply a fun storyline.
But it's also something of a slap in the face for Meerschaert. And what if he pulls off the upset? That's not beyond the realm of possibility. He's undoubtedly a step up from Chimaev's past two opponents. Would it make the UFC or Chimaev look bad? Would fans think Chimaev was underestimating Meerschaert by agreeing to a second fight before the first one even happened? These are things to at least consider.
Booking Chimaev twice in a short time frame doesn't risk much in terms of his ability to compete in the second fight: If he falls short against Meerschaert, the Maia bout won't happen anyway. But it does feel like the UFC is somewhat overconfident in Chimaev, and that never seems to end well. If he loses and the plan to fight Maia blows up in his face, it could negatively impact Chimaev's appeal and fans' perception of him.
This sure feels like a perfect opportunity for the unforgiving MMA gods to pounce.