theScore looks at the five most successful winners from the UFC's hit reality show "The Ultimate Fighter," based on their achievements in the Octagon.
Rashad Evans
Season: 'The Ultimate Fighter 2'
UFC record: 14-8-1
Key accomplishment: Winning UFC light heavyweight title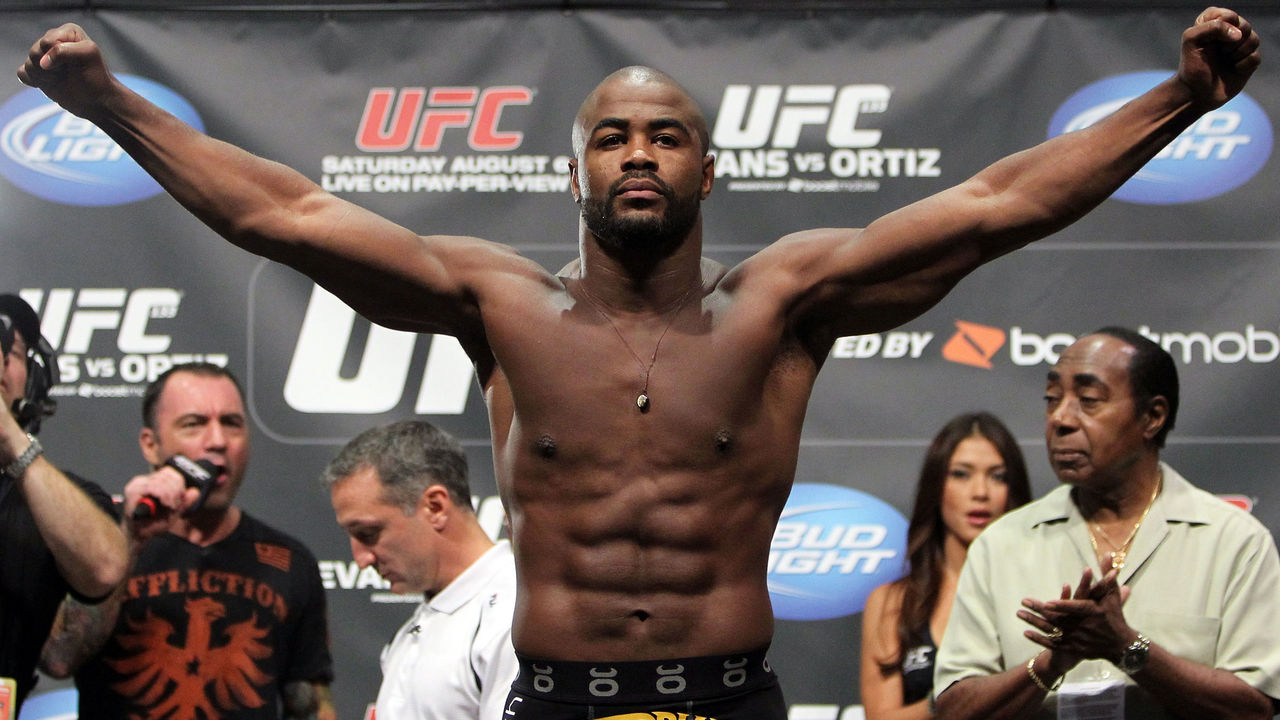 Evans started his UFC career in November 2005 with a 7-0-1 record, which included wins over Michael Bisping and Stephan Bonnar, and a brutal knockout of ex-champ Chuck Liddell. The latter victory earned him a shot at the 205-pound belt against Forrest Griffin.
"Suga" finished Griffin via third-round TKO at UFC 92 in December 2008 to capture the title. However, he failed to successfully defend the strap, dropping it to Lyoto Machida in a devastating knockout loss the following year.
Evans rebounded from his first pro defeat with four straight victories, including wins over former titleholders Quinton Jackson and Tito Ortiz. He secured a second title shot, this time against former teammate-turned-rival Jon Jones. Evans lost to "Bones" in lopsided fashion at UFC 145 in April 2012.
From there, the Blackzilians product fell off a cliff. He's fought eight times since, with only two of those outings resulting in wins. Evans retired on a five-fight skid, but that doesn't take away from what he accomplished earlier in his Hall of Fame career.
Forrest Griffin
Season: 'The Ultimate Fighter 1'
UFC record: 10-5
Key accomplishment: Winning UFC light heavyweight title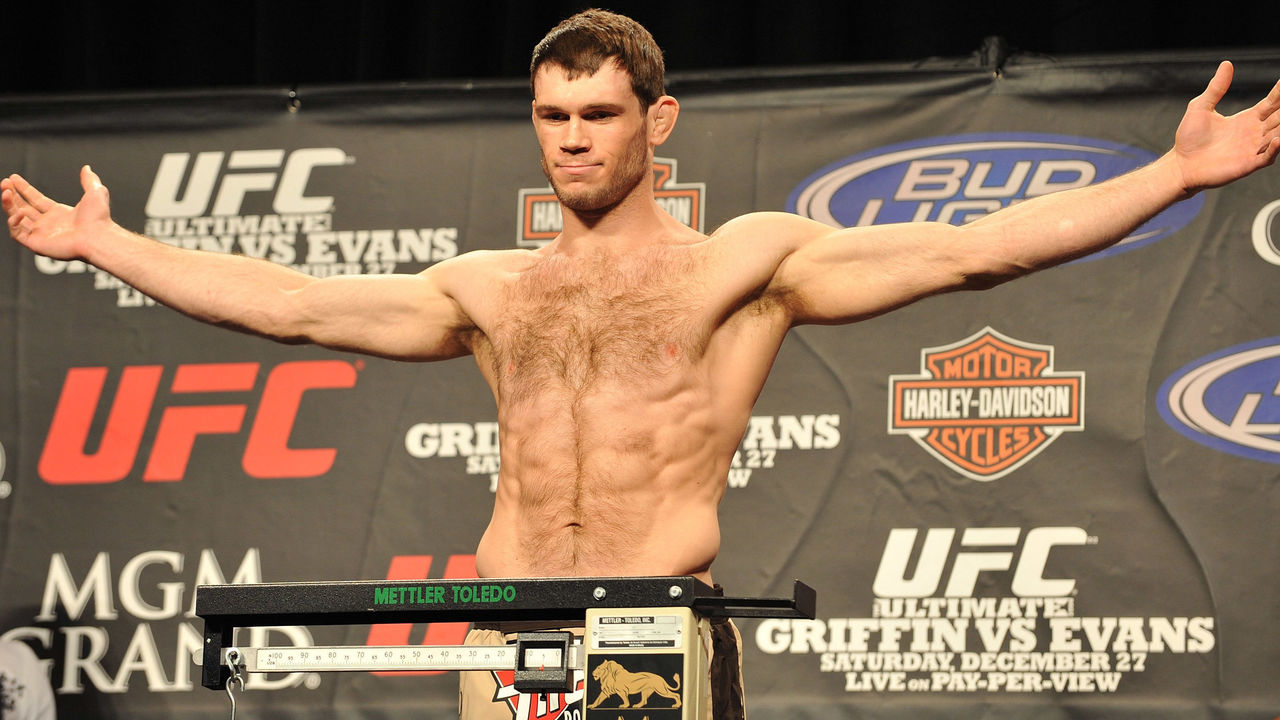 Griffin's epic victory over Bonnar in the "TUF 1" finale in April 2005 is widely credited for saving the UFC and launching the sport into the mainstream. Even after all these years, it's still regarded as one of the greatest fights ever.
After that debut performance, Griffin won five of his next seven fights. That run included submitting Mauricio Rua in a major upset in 2007 to earn a shot at the UFC light heavyweight title against "Rampage" Jackson.
He beat Jackson by unanimous decision at UFC 86 in July 2008 to capture gold. However, later that year he lost to Evans via third-round TKO, ending his short reign as champion.
Griffin experienced mixed results after losing the belt, suffering a brutal loss to middleweight great Anderson Silva, and then edging out Tito Ortiz via split decision in 2009 to avenge a previous loss. Griffin also lost to "Shogun" Rua via first-round TKO in 2011, putting their series at 1-1.
Griffin, a UFC Hall of Famer, ended his fighting career with a second win over Ortiz at UFC 148 in July 2012.
Michael Bisping
Season: 'The Ultimate Fighter 3'
UFC record: 20-9
Key accomplishment: Winning UFC middleweight title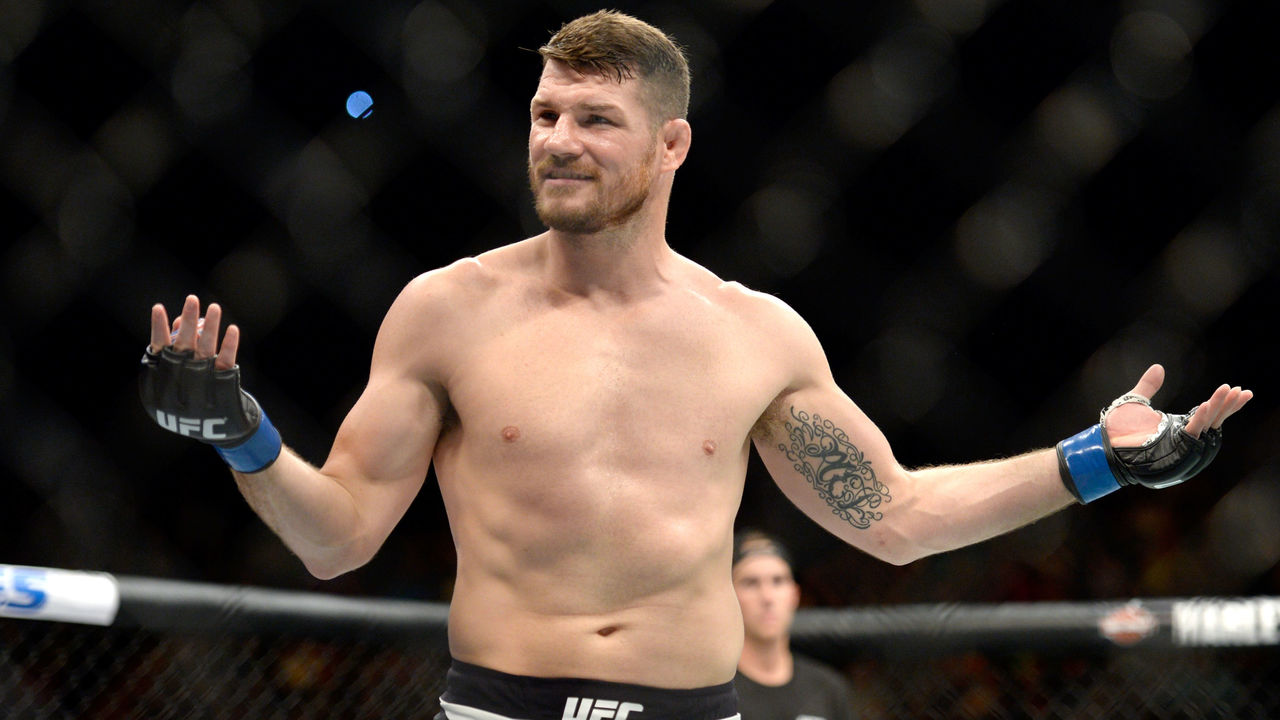 Bisping started his UFC career in June 2006 with four straight wins. But after that, he alternated between winning and losing for years. "The Count" was the definition of an elite gatekeeper.
But nearly 10 years in, he turned things around, with Bisping going on the longest winning streak of his UFC run.
The brash Brit beat C.B. Dollaway and Thales Leites. And then in early 2016, he notched a career-defining victory over Silva in front of thousands of fans in London, England.
When a middleweight title bout between then-champion Luke Rockhold and Chris Weidman fell apart, Bisping stepped in for his first title shot. On two weeks' notice at UFC 199 in June 2016, Bisping knocked out Rockhold as a major underdog to win the championship.
Bisping defended the title once in a unanimous-decision win over Dan Henderson, but then he lost it to Georges St-Pierre a year later. The UFC Hall of Famer retired after suffering a knockout loss to Kelvin Gastelum just three weeks following the St-Pierre fight.
Tony Ferguson
Season: 'The Ultimate Fighter 13'
UFC record: 15-1
Key accomplishment: Winning UFC interim lightweight title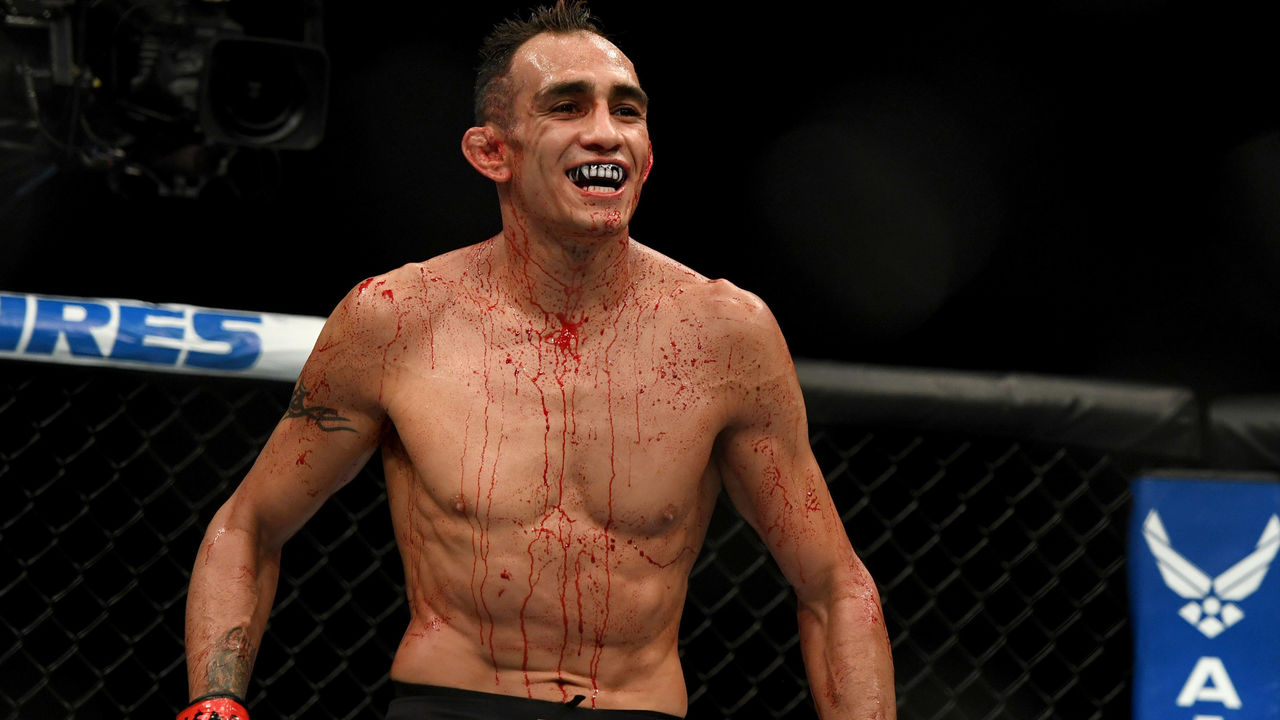 Ferguson started his career in June 2011, winning three straight fights. He lost a decision to Michael Johnson in his fourth UFC appearance, but since then, "El Cucuy" has been unstoppable.
Ferguson has won 12 straight bouts, and a title victory over Kevin Lee at UFC 216 in October 2017 highlights that insane streak. Before that, he'd already defeated the likes of ex-champ Rafael dos Anjos, Edson Barboza, and Josh Thomson.
During his interim-title reign, Ferguson was supposed to face Nurmagomedov for the vacant undisputed title at UFC 223 in April 2018. However, he fell out of the contest due to an injury and was later stripped of the interim title.
Since then, he's picked up wins over Anthony Pettis and Donald Cerrone to solidify himself as one of the two best lightweights currently on the planet - and arguably one of the greatest 155-pound fighters of all time.
Ferguson is expected to face current champ Nurmagomedov at UFC 249 in April.
Robert Whittaker
Season: 'The Ultimate Fighter: The Smashes'
UFC record: 11-3
Key accomplishment: Winning UFC middleweight title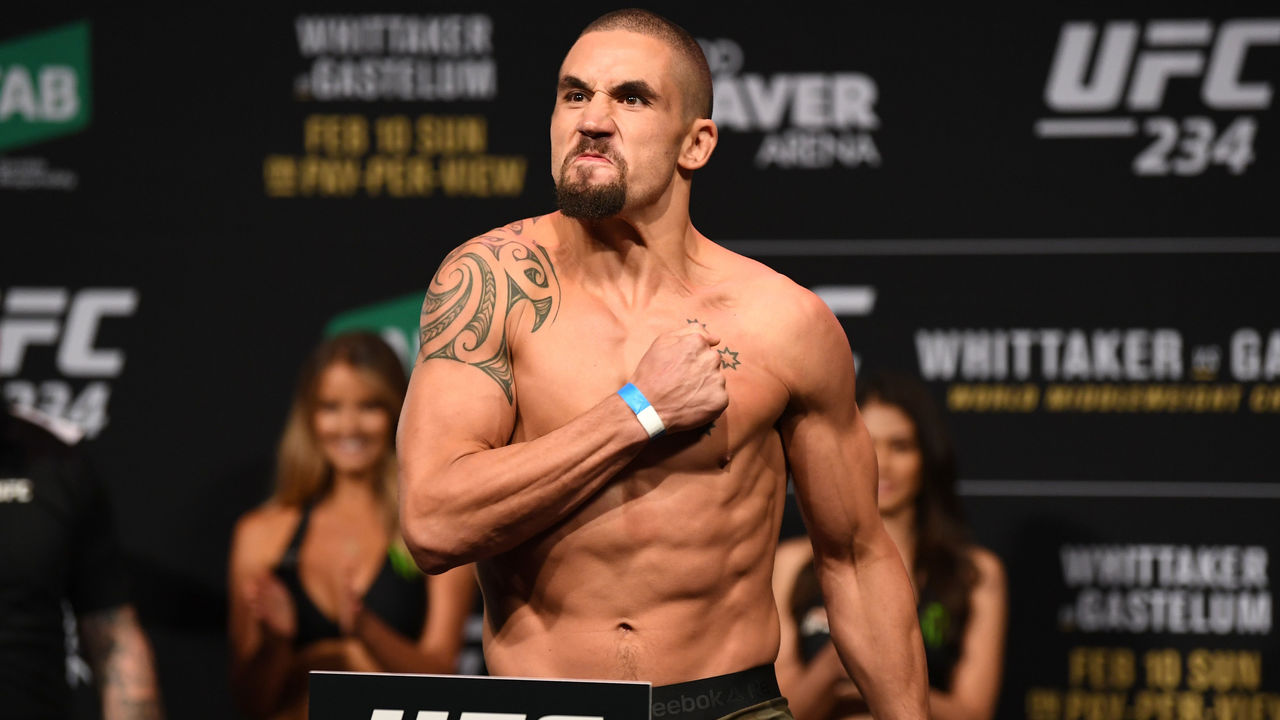 Whittaker started his UFC career in December 2012 with two straight wins as a welterweight, but then he dropped back-to-back fights. In 2014, "The Reaper" decided to move up to the middleweight division, where he would find the most success and really make a name for himself.
He won six fights in a row, taking the majority of them via finish. Stoppages of Ronaldo Souza and Derek Brunson highlighted that winning streak, with the former earning Whittaker a shot at the interim middleweight title against Yoel Romero in July 2017.
The Australian edged out Romero at UFC 213 to take his first UFC belt. Later that year, Whittaker was promoted to undisputed champion when St-Pierre vacated the belt just over a month after beating Bisping.
Whittaker was expected to meet Romero in a rematch with the undisputed title on the line, but "The Soldier of God" missed weight for the contest, so it proceeded as a non-title bout. Whittaker again beat Romero at UFC 225 in June 2018 in one of the best fights that year.
He then spent more than a year on the sidelines due to various injuries. Whittaker defended his title officially for the first time in a highly anticipated meeting against Israel Adesanya at UFC 243 in October 2019. He lost the fight via second-round knockout, and his first defeat since early 2014 ended his nine-fight winning streak.
Honorable mentions: Matt Serra, Nate Diaz, Ryan Bader, Kamaru Usman, Diego Sanchez