With mixed martial arts on hold for the foreseeable future, let's look back at what's happened in the UFC through the first three months of 2020.
The good
McGregor's return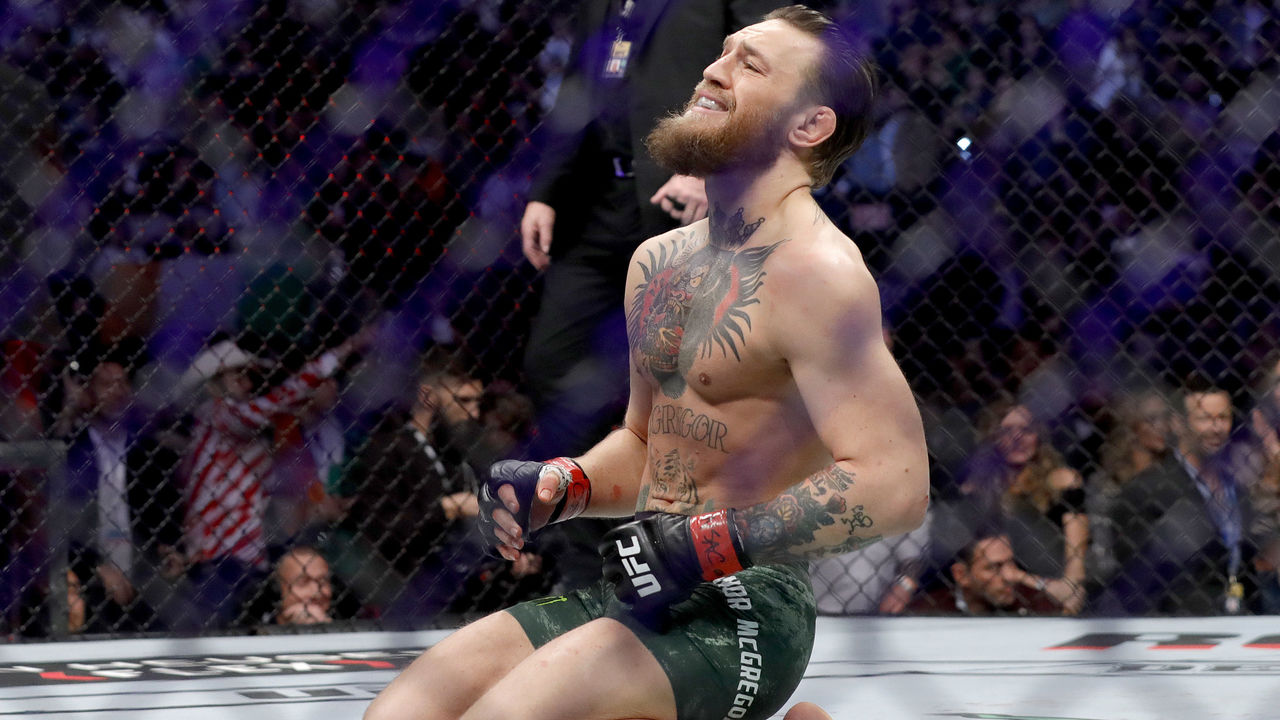 The promotion's biggest superstar was back after more than a year on the sidelines. Conor McGregor returned to the Octagon at UFC 246 in January, destroying Donald Cerrone in 40 seconds.
This was an important result for McGregor and the UFC. The Irishman entered his fight against "Cowboy" coming off a brutal loss to Khabib Nurmagomedov, and he hadn't won in more than three years. Had he lost to Cerrone, his stock likely would've never recovered.
The stakes were high, and McGregor exceeded expectations with his one-sided beatdown to let the UFC know it officially had its money-maker back. McGregor's victory set up a long list of massive potential fights for the company later in 2020 and beyond: a Nurmagomedov rematch, fights against Jorge Masvidal and Justin Gaethje, a Nate Diaz trilogy bout, and maybe even a welterweight title fight against Kamaru Usman.
Zhang-Jedrzejczyk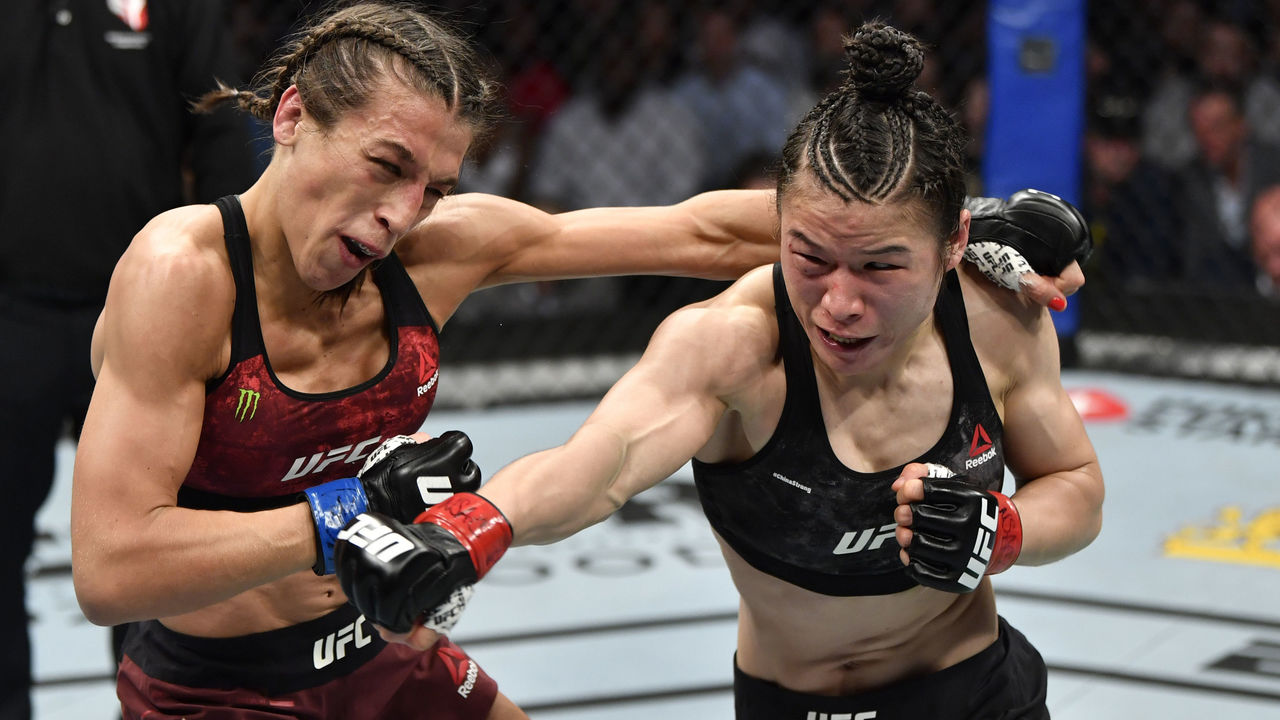 Zhang Weili and Joanna Jedrzejczyk put on an epic showcase of women's MMA at UFC 248 earlier in March.
With the strawweight title up for grabs, the two athletes threw down for five rounds. Both displayed toughness, grit, and heart by battling through plenty of adversity during the 25-minute instant classic. Zhang walked away with a split-decision victory and retained her belt for the first time.
The UFC sees a potential star in Zhang, its first Chinese champion. That was already clear after the promotion threw her into a title fight against Jessica Andrade last summer in China; at the time, Zhang was only 3-0 in the UFC and ranked No. 6 in the division. But the UFC brass knew Zhang holding the title would be massive for that market.
Zhang's win over Jedrzejczyk proved a lot - the champion can go five rounds, and she can hang with the elite strikers at 115 pounds. It seems like she could be a longtime titleholder, and the UFC can now go full-throttle in promoting her. After her barnburner against Jedrzejczyk and with an entire nation behind her, that shouldn't be difficult to do.
The bad
Jones-Reyes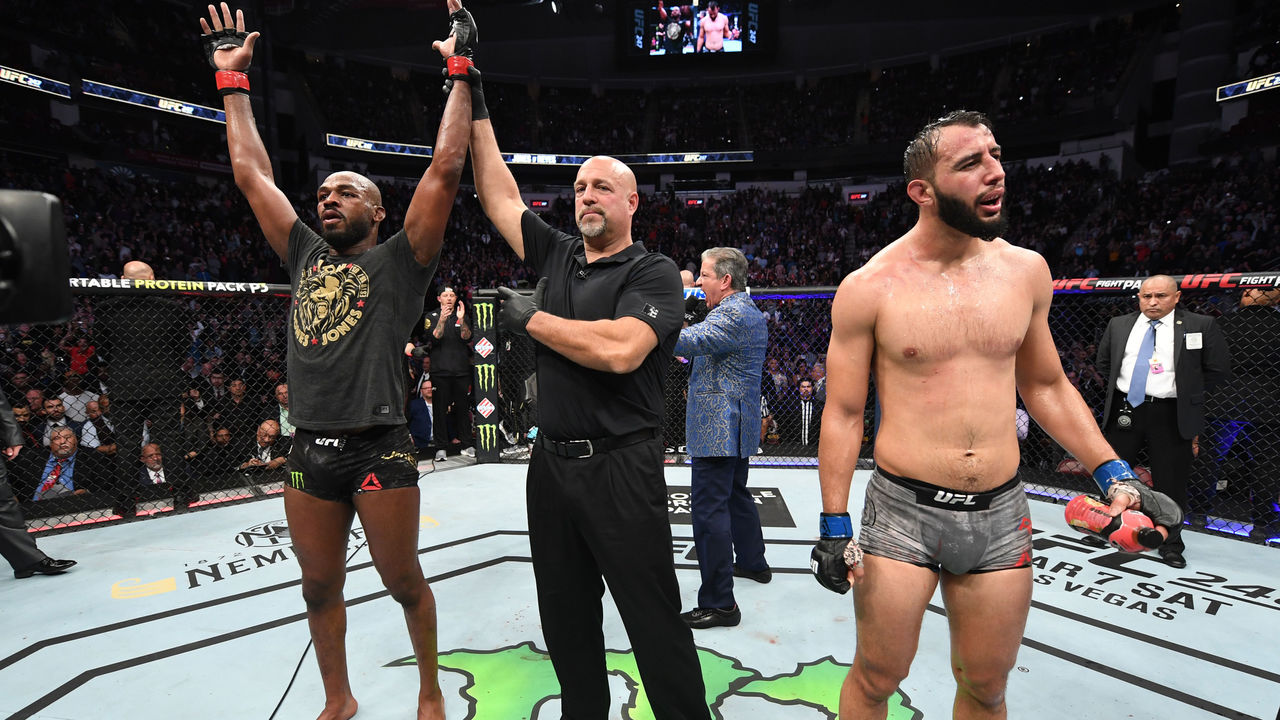 For UFC light heavyweight champion Jon Jones, a convincing win over Dominick Reyes at UFC 247 in February likely would've been the last step before moving to the heavyweight division.
After all, Jones said in December there was a "very strong possibility" he'd finally make the jump in 2020. It felt like the right time, too. Several big bouts awaited him, including a superfight with Stipe Miocic, and he'd essentially cleaned out the 205-pound division - twice.
But after Jones barely got past Reyes in a fight many scored for the challenger, the talk was less about whether the champ is ready for bigger challenges and more about whether he's declining.
The close call with Reyes had fans wanting an immediate rematch, so Jones isn't out of options. But while a second Reyes bout could do solid numbers for the UFC, that's not at all what the promotion had in store for its pound-for-pound king later in 2020.
Cejudo-Aldo finalized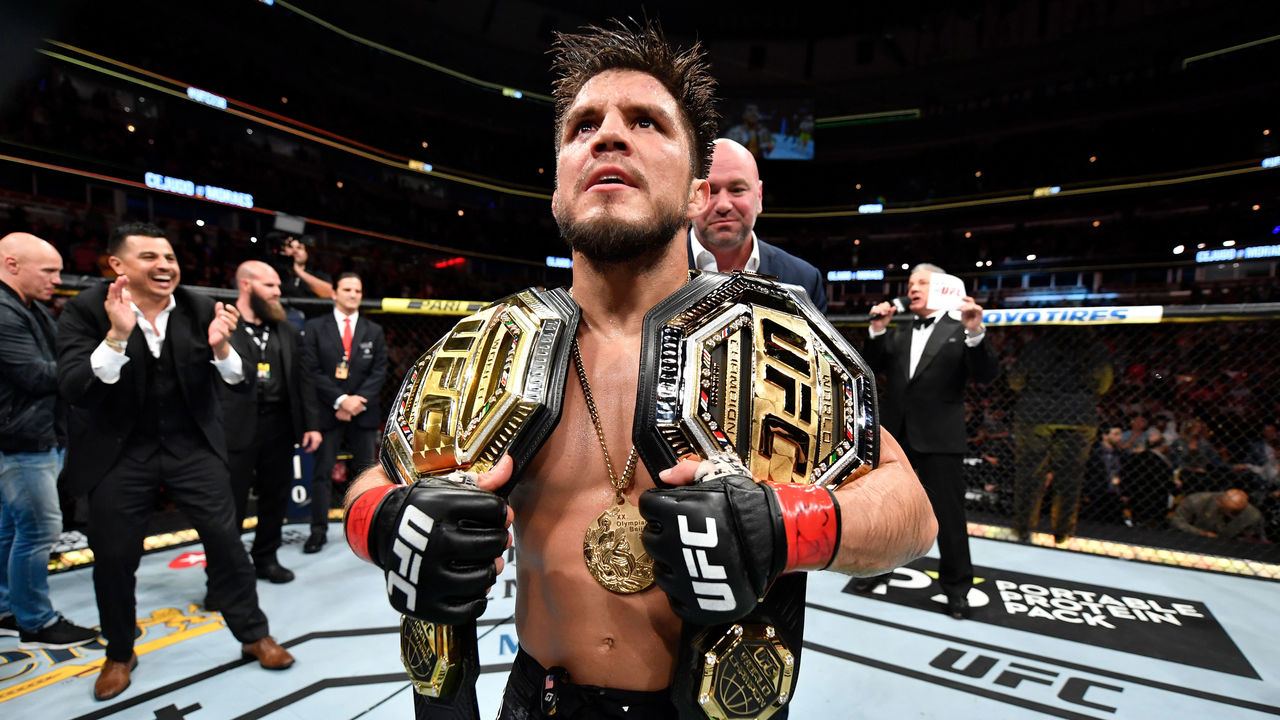 The booking of the bantamweight title fight between champion Henry Cejudo and Jose Aldo set a bad precedent.
Aldo, a former longtime featherweight champion, is coming off a split-decision loss to Marlon Moraes in his first fight at 135 pounds. Many thought he won, but even if he did, he'd still only be 1-0 in the division. As it stands officially, he's 0-1.
So with Aljamain Sterling, Petr Yan, and Cory Sandhagen all waiting for title shots, how in the world does Aldo leapfrog all of them - after a loss?
It started when Cejudo called him out days after the Moraes fight. Cejudo wanted to fight a legend. Aldo, of course, wasn't going to turn down a shot at the belt. UFC president Dana White was immediately keen on the idea, likely because the promotion needed a headliner for UFC 250 in Rio de Janeiro on May 9 - and Aldo just happens to be a massive star in Brazil.
Cejudo-Aldo might sell well, but in reality, it makes no sense and will prompt more fighters to call for title shots when they're in no position to do so.
The ugly
Figueiredo misses weight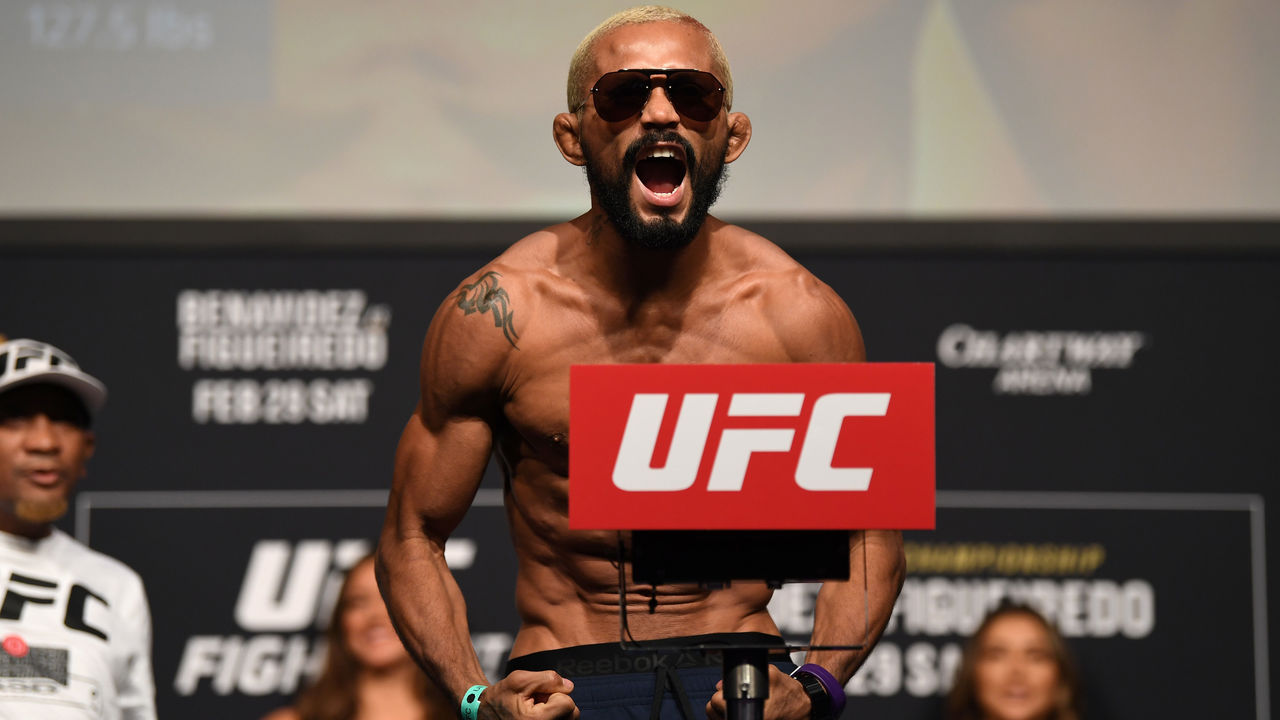 Deiveson Figueiredo had a shot to become the undisputed UFC flyweight champion. He blew it.
The Brazilian contender missed weight for his vacant title fight against Joseph Benavidez at UFC Norfolk in February. He went on to knock out Benavidez in the second round.
Not only was this a bad look for Figueiredo - and at this point, who knows if he'll ever get another crack at the belt - but it also may have doomed the division.
The UFC has considered getting rid of the 125-pound class in the past, seemingly because of a lack of fan interest. Though it never was shut down, several flyweights were cut from the roster, and the division has yet to fully recover.
After ex-champ Cejudo officially left the weight class in December to focus on bantamweight, a new flyweight champion was key to the division's longevity. The irony of no one leaving the Benavidez-Figueiredo fight with the belt is as good a reason as any to scrap the division altogether.
Coronavirus pandemic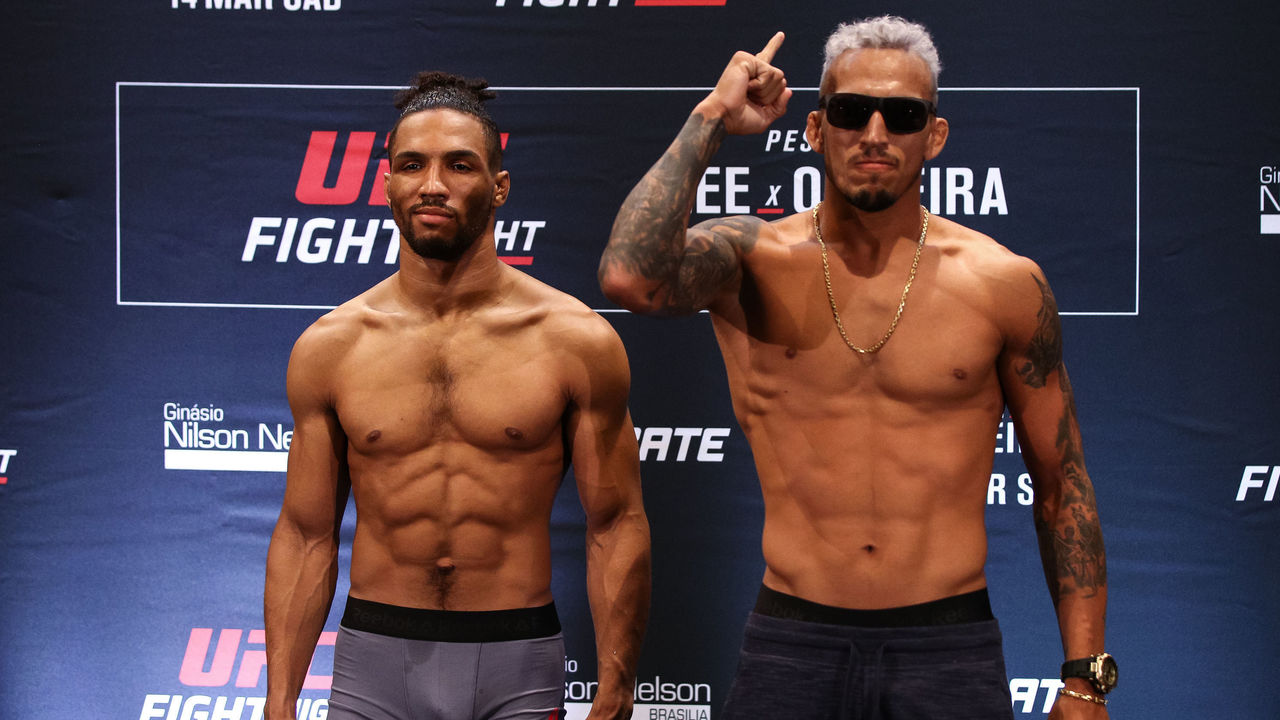 This one is real ugly, and it's far from over.
The UFC had a trio of solid cards coming up between March 21 and April 11. Tyron Woodley-Leon Edwards, Francis Ngannou-Jairzinho Rozenstruik, and Alistair Overeem-Walt Harris were the headliners.
The promotion was coming off a March 7 pay-per-view featuring two title fights, and, of course, the long-awaited Khabib Nurmagomedov-Tony Ferguson lightweight title bout was set for the second half of April.
But any momentum the UFC had was derailed by the coronavirus pandemic, which has brought most of the world to a standstill. As of Sunday, there are more than 270,000 cases of the coronavirus worldwide, and more than 11,000 deaths.
The UFC did everything it could to keep its schedule afloat, arguably against better judgment. It held its Brasilia event behind closed doors on March 14. Events scheduled for Columbus and Portland were moved to Las Vegas before the Nevada Athletic Commission nixed those plans. The promotion was even ready to do its London card on indigenous lands in Oklahoma City, according to White.
After the CDC recommended against gatherings of more than 10 people, the UFC was finally forced to suspend operations. White remains adamant that Nurmagomedov-Ferguson will happen on April 18, just not in New York as originally planned.
From disappointing cancellations to the UFC's troubling approach to the pandemic, the coronavirus has made for an ugly situation all around.