PHOTO: Field painted in Panama City for Mariano Rivera's series
The MLB Legends Series takes place in Panama City this weekend between the Yankees and Marlins, with each team sending its own split-squad to face off in the Central American nation.
The two-game show pays tribute to former Yankees closer Mariano Rivera, and the field is looking real nice, as noted by MLB Public Relations in this photo: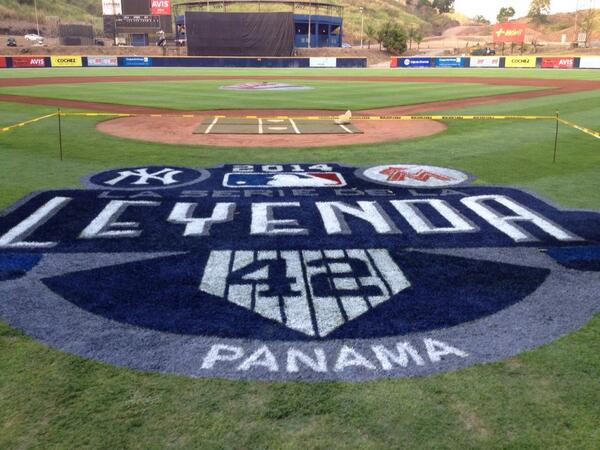 This weather looks nothing like New York City in a good way.
Also, Copa Airlines is the official airline of the Panama series, and has a plane prepared for the event.