Rookie of the Year rankings: Ryan, Suzuki lead the way after 1 month
Welcome to the first edition of theScore's 2022 Rookie of the Year rankings, where we pick five top candidates from each league.
American League
5. Julio Rodriguez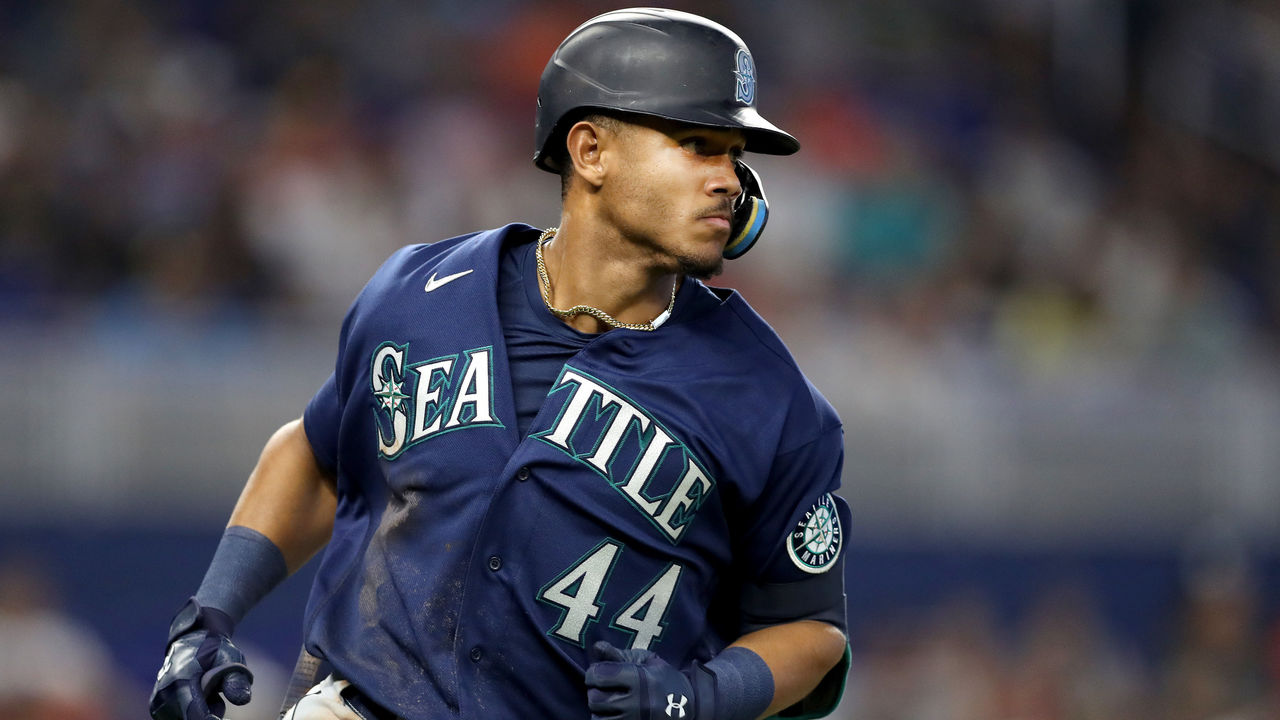 Rodriguez's .230/.295/.310 slash line doesn't exactly scream Rookie of the Year, but he's persevered through a string of bad luck. The Mariners have formally complained to MLB about an abnormally large strike zone for Rodriguez.
But that storyline has overshadowed his turnaround over the past few weeks. Since bottoming out with a four-strikeout performance April 21, Rodriguez is hitting .326/.383/.465 with four extra-base hits, five stolen bases, and just 11 punchouts. He's reached base safely in 11 of his last 12 games and boosted his OPS by close to 200 points over that span. If that wasn't enough, Rodriguez's nine steals lead the majors, and he's been one of the best defensive center fielders in baseball. He should rocket up these rankings in no time.
4. Brock Burke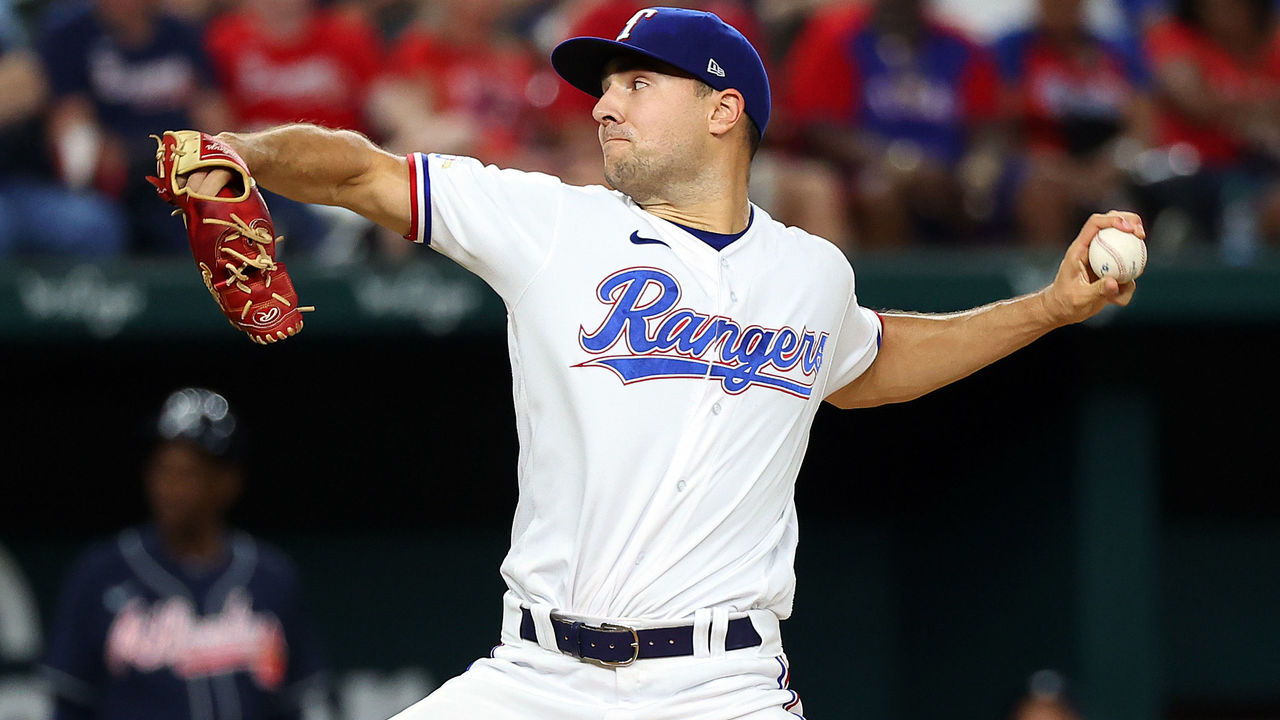 It's been a rough season in Texas so far, but Burke's emergence as a potential relief ace has been one major positive.
Burke owns a 1.93 ERA and 1.67 FIP through 14 innings, but that's only the start of what's been a very impressive month. The 25-year-old's 13.5 strikeouts per nine innings is tied for sixth among AL relievers, and he's allowed just one home run while walking only three batters. Not bad for a pitcher who gave up six long balls during his first six big-league appearances three years ago.
Whether Burke can continue to pitch like one of baseball's best relievers remains to be seen, but there's plenty of room for him to continue to enhance his Rookie of the Year case.
3. Steven Kwan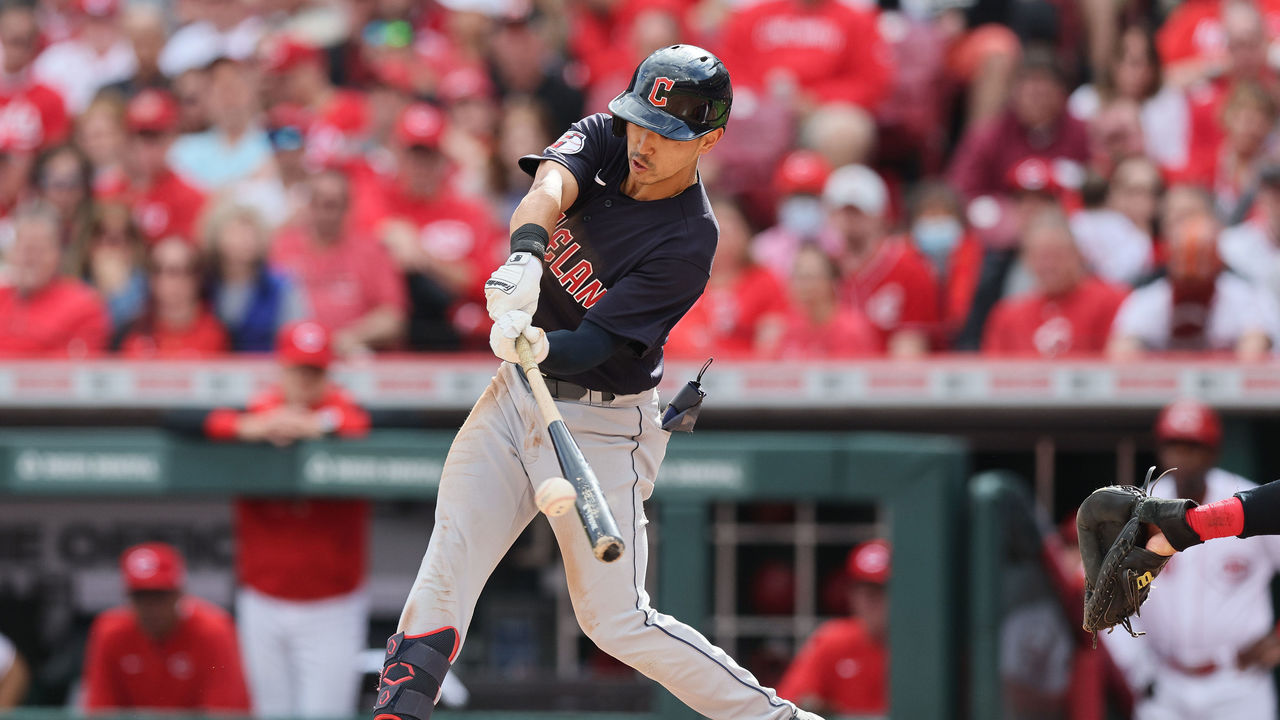 Kwan's game is all about contact; his ability to get the bat on the ball helps make up for his lack of power. The 24-year-old's .419 OBP ranks fifth in the AL, and his .384 wOBA sits in the top 9% of the league. Thanks to being an elite contact hitter, he doesn't strike out: Kwan's K'd only seven times in 74 plate appearances, and his 9.5% strikeout rate is in the 98th percentile. He's also been an elite defender, saving three runs in left field while recording two assists and a 3.3 ultimate zone rating.
Yes, Kwan has his shortcomings, but his skill set is unique for this era of baseball, and he's an excellent weapon for the Guardians if utilized properly. As long as he continues to find ways to reach base, Kwan will stick around in the Rookie of the Year race.
2. Jeremy Pena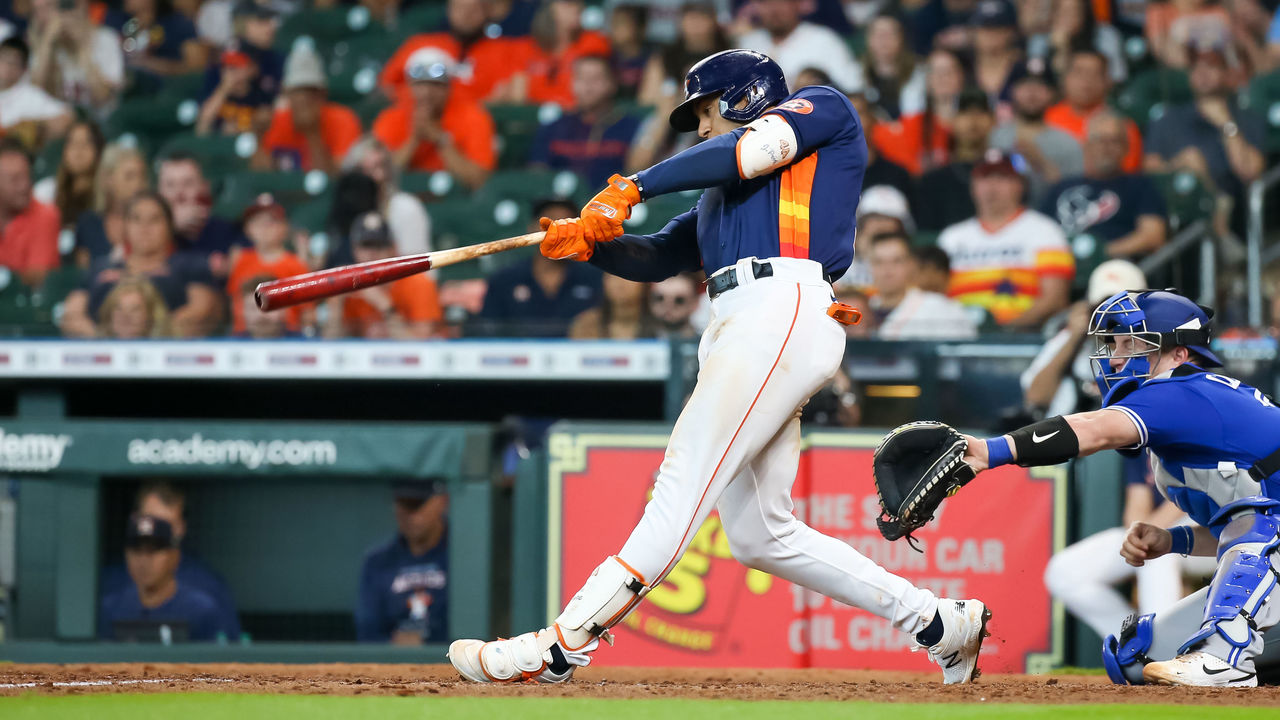 Folks in Houston were undoubtedly sad to see Carlos Correa leave in free agency, but the Astros weren't sweating it too much because Pena was waiting in the wings.
Not only is Pena's 1.2 WAR tops among all rookies, but it ranks tied for sixth among Junior Circuit position players. He also ranks in the top 10 in his league in homers (five), and he has nine extra-base hits in 94 plate appearances. Additionally, the 24-year-old has been solid defensively, tallying four defensive runs saved and four outs above average at shortstop.
In order to maintain his push for Rookie of the Year, Pena might have to become more consistent at the plate and increase his on-base percentage, which has fallen below .300. Still, the early returns have been very encouraging, especially given the almost impossible situation he was thrust into as Correa's replacement. Expect Pena to be a regular here throughout the summer.
1. Joe Ryan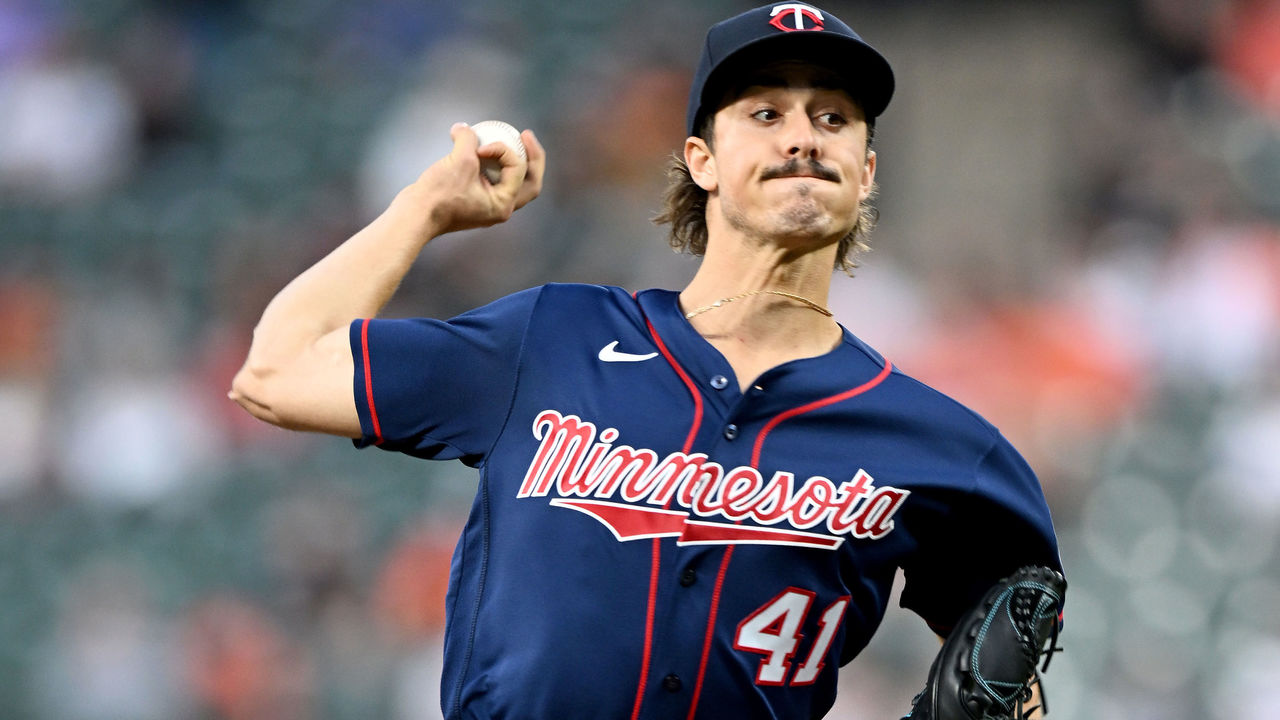 Ryan, acquired in the Nelson Cruz trade last July, gave Twins fans a sneak peek of his potential during his cameo last September. Now that he's unleashed his full arsenal, it's clear Minnesota may have struck gold.
Through his first five starts of 2022, Ryan owns a sparkling 1.63 ERA, while his 3.08 FIP is ninth in the AL and his 0.83 WHIP ranks second. The 25-year-old has struck out 28 batters in 27 2/3 innings while walking only seven and allowing two home runs. He's tied for third on the AL WAR leaderboard (0.7) and should move above the 1.0-win mark in his next outing. Armed with a lethal four-pitch arsenal, his fastball has been particularly devastating, and he's also enjoyed success with his slider.
Ryan's an easy choice to top these rankings after the season's first month. If he keeps pitching like this, he could receive Cy Young consideration, too.
National League
5. Hunter Greene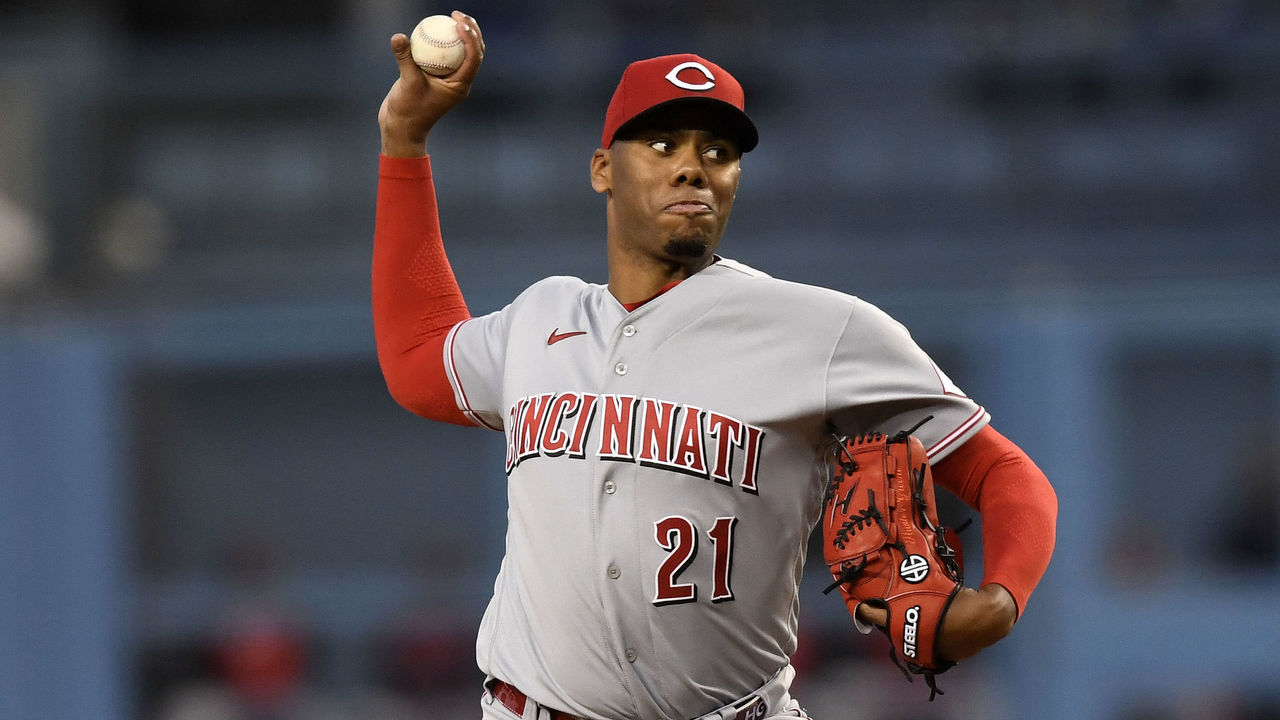 The stats don't scream Rookie of the Year, but Greene has stood out in a weak class of NL freshmen thanks to his electric fastball and tantalizing potential.
While the 6.00 ERA isn't great, Greene's shown flashes of what he can become during his first four big-league starts. His 22 strikeouts are tied for the NL rookie lead, and while he's given up a lot of runs, he's only surrendered five homers in 18 innings. Greene's four-seam fastball, which averages 98.3 mph, is an incredible weapon, but he doesn't throw his slider enough. That pitch has been quite lethal; he's yet to allow a hit when throwing the slider, and it has an expected average of .103.
It's highly unlikely that Greene will hold his top-five spot in these rankings without some adjustments going forward.
4. Scott Effross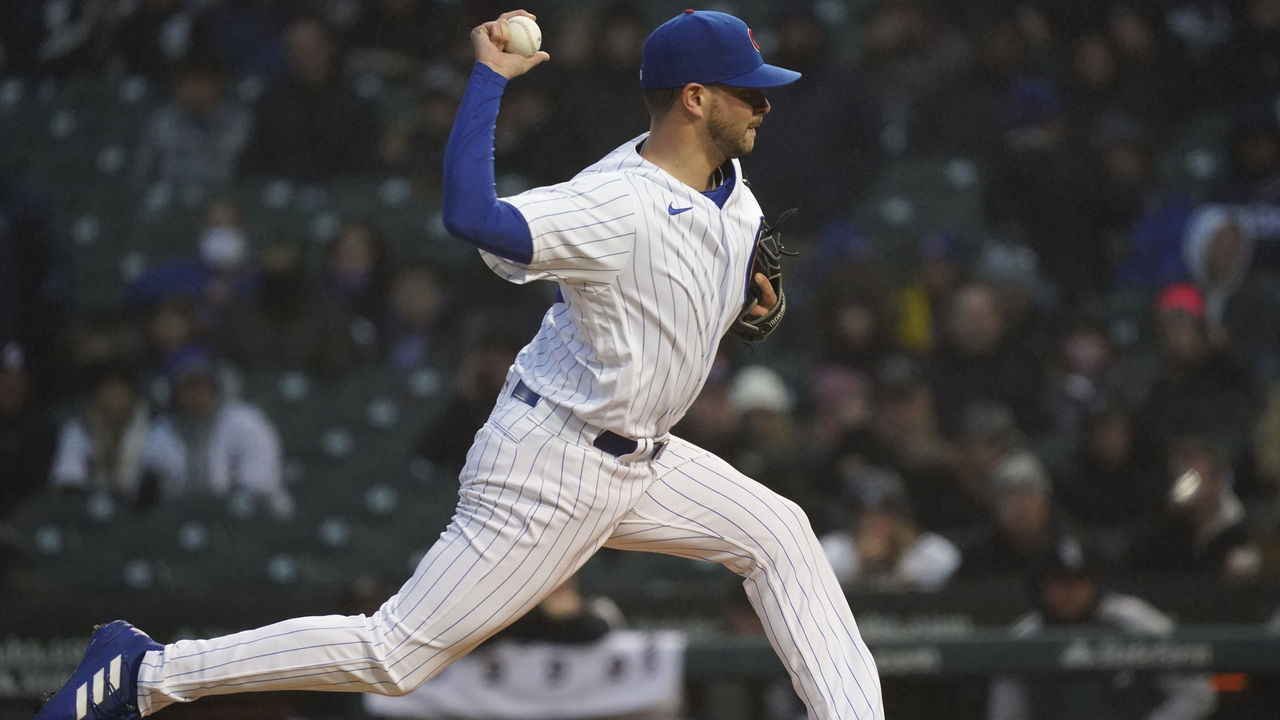 Last season, the Cubs had a late bloomer contend for Rookie of the Year in Patrick Wisdom. This year, they appear to have another one in the 28-year-old Effross, who finally reached the majors last summer after nine years in the minors and has been one of baseball's best relievers early in 2022.
To put it mildly, Effross has been nearly unhittable through his first 11 outings. He's only allowed nine hits - zero homers - to go along with a sparkling 0.99 FIP that ranks sixth among NL relievers. Effross is averaging over 10 strikeouts per nine innings while walking only one batter and allowing just two earned runs. Only one other NL rookie pitcher has been worth more WAR in the season's early stages.
Whether he can keep this up over the course of a full season remains to be seen, but for now, Effross is a bona fide contender for this honor and one of the feel-good stories of this season.
3. Joey Bart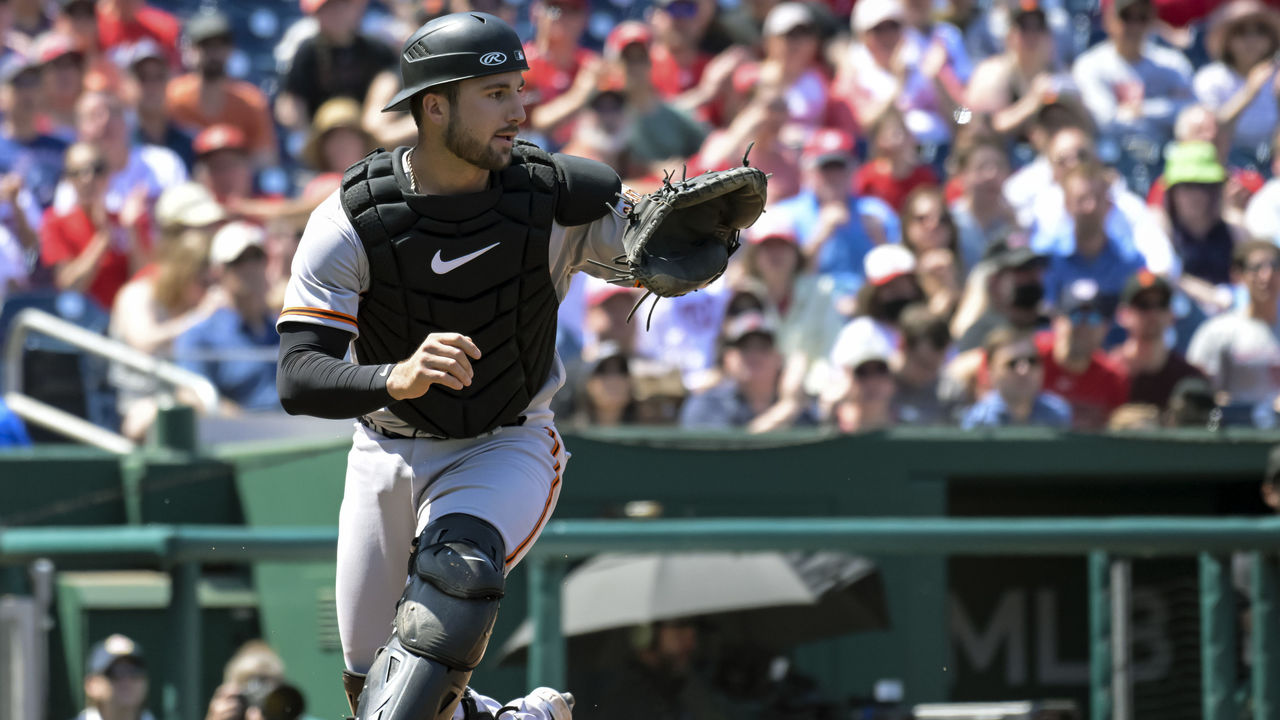 Buster Posey's retirement finally opened the door for Bart in San Francisco, and the former second overall pick has run with the opportunity.
It's been a bit of a slow start for Bart at the plate, but he's still hitting a fairly respectable .188/.339/.396 with three homers and five RBIs through 59 plate appearances. He's also shown tremendous patience at the plate, sporting a 16.9% walk rate that ranks second among qualified NL rookies. While he's been a bit of a mixed bag defensively, Bart has caught nine runners stealing and has been solid calling games.
The future's quite bright for Bart, and he should get even better as the season rolls along.
2. MacKenzie Gore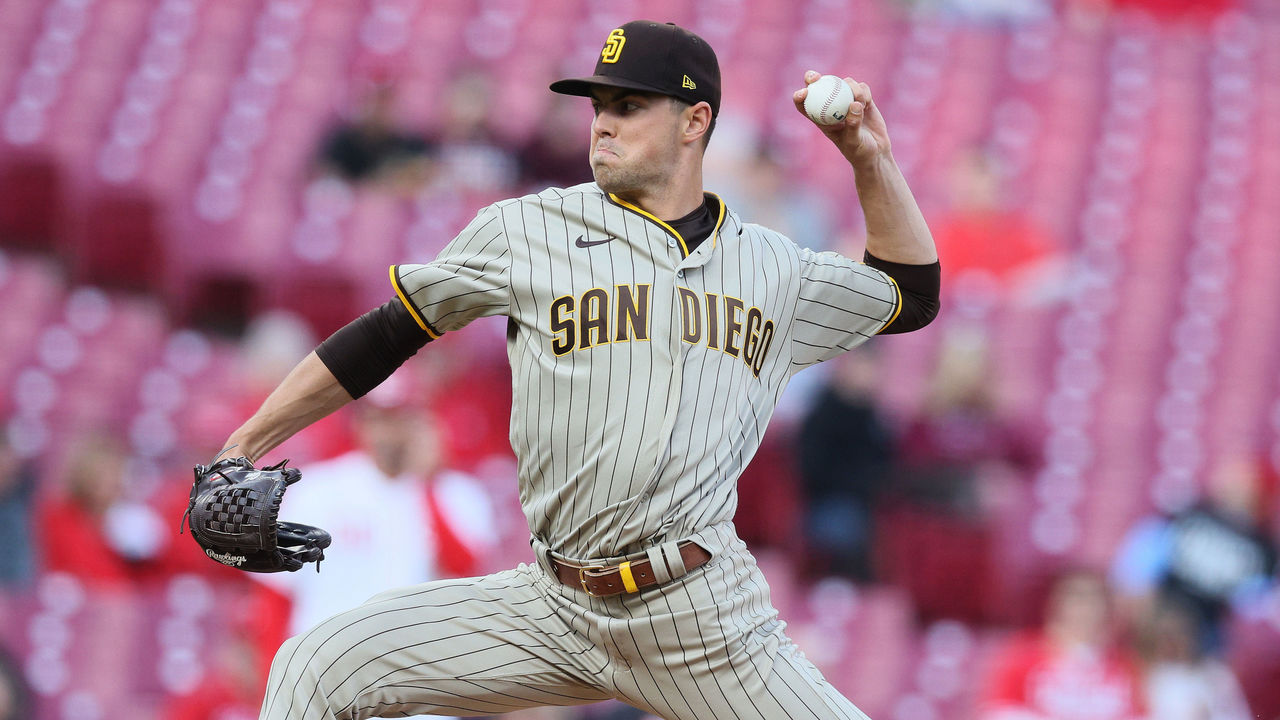 After a long wait, Gore has finally arrived at Petco Park. It looks like he won't be leaving any time soon.
Through just three starts, the 23-year-old left-hander's already tallied 0.5 WAR, topping all NL rookie pitchers. He's allowed just four earned runs in 21 innings while striking out 20, and he sports an eye-popping 214 ERA+. Gore's best outing came April 27 at Cincinnati when he struck out 10 batters over five innings.
Had he started this season in the majors, Gore might already be on top of these rankings. For now, he'll have to settle for second place, but that could change quickly if he keeps dazzling on the mound.
1. Seiya Suzuki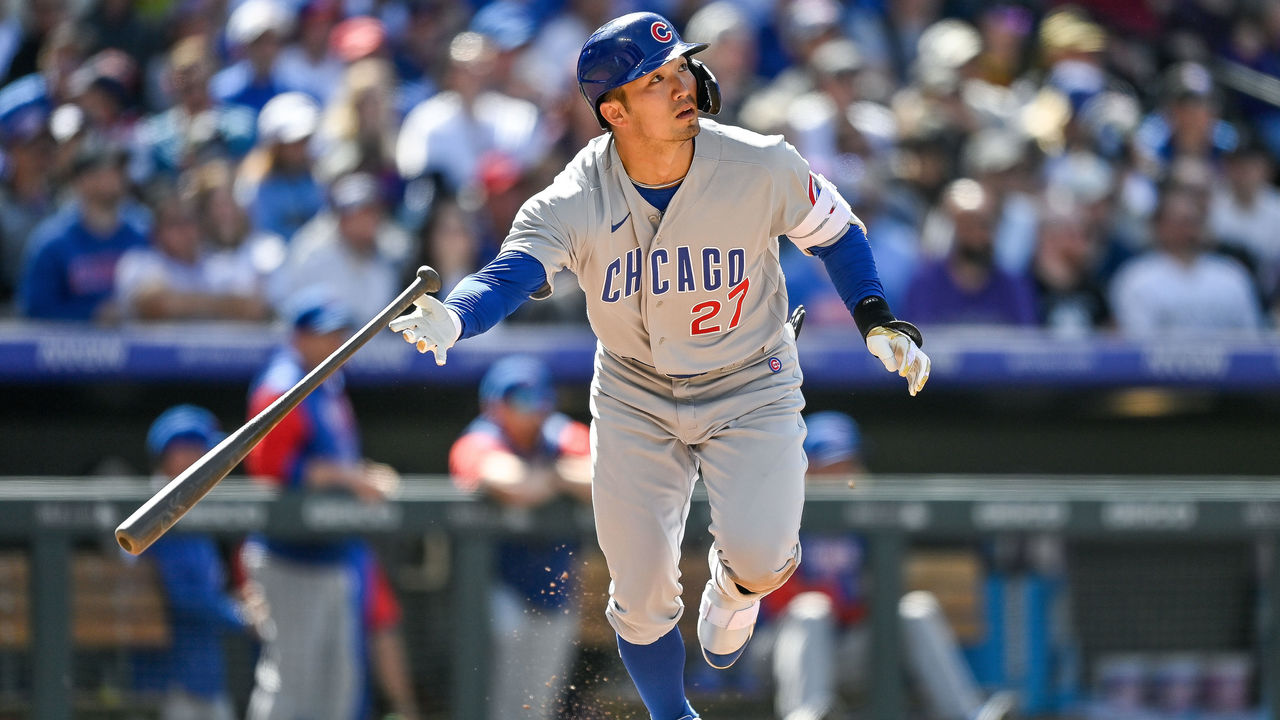 Some will call it unfair to label Suzuki as a "rookie" following nine All-Star-caliber seasons in Japan, but the stats don't lie. Suzuki's lived up to the hype thus far as the Senior Circuit's best rookie by a wide margin.
It didn't take long for him to warm up to the friendly confines of Wrigley Field. During his first 22 big-league games, Suzuki's hit .250/.365/.475, and he leads NL rookies in virtually every offensive category. He began his career with a six-game hitting streak and has recorded five multi-hit games. The 27-year-old also ranks among the top 13 in the league in extra-base hits and walks.
Suzuki is looking to follow in the footsteps of Ichiro Suzuki and Shohei Ohtani by winning Rookie of the Year in the majors after starring in Japan. Right now, it appears he's got the inside track for the honor.
Comments
✕
Rookie of the Year rankings: Ryan, Suzuki lead the way after 1 month
  Got something to say? Leave a comment below!